The Target $1 Spot has done it again.
I need to stay away from that area in the store!
Yeah, right. That is never going to happen.
I always browse through it when I am there.
Sometimes, I am amazed by what I find there and other times, I don't find anything.
This last time, I found something.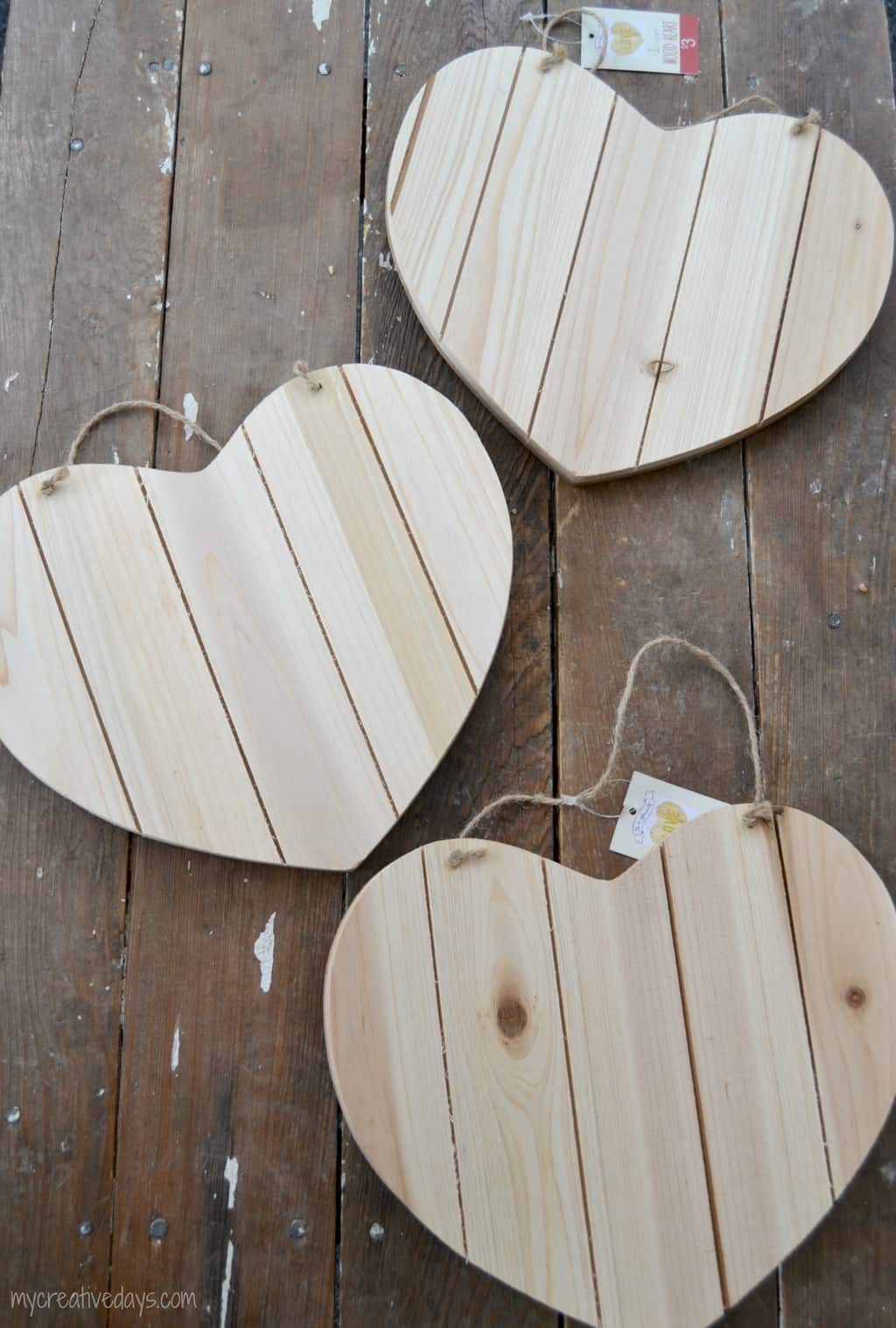 Raw, wood hearts in the $1 spot! What?
They were just begging me to take them home and make them over.
Don't mind if I do.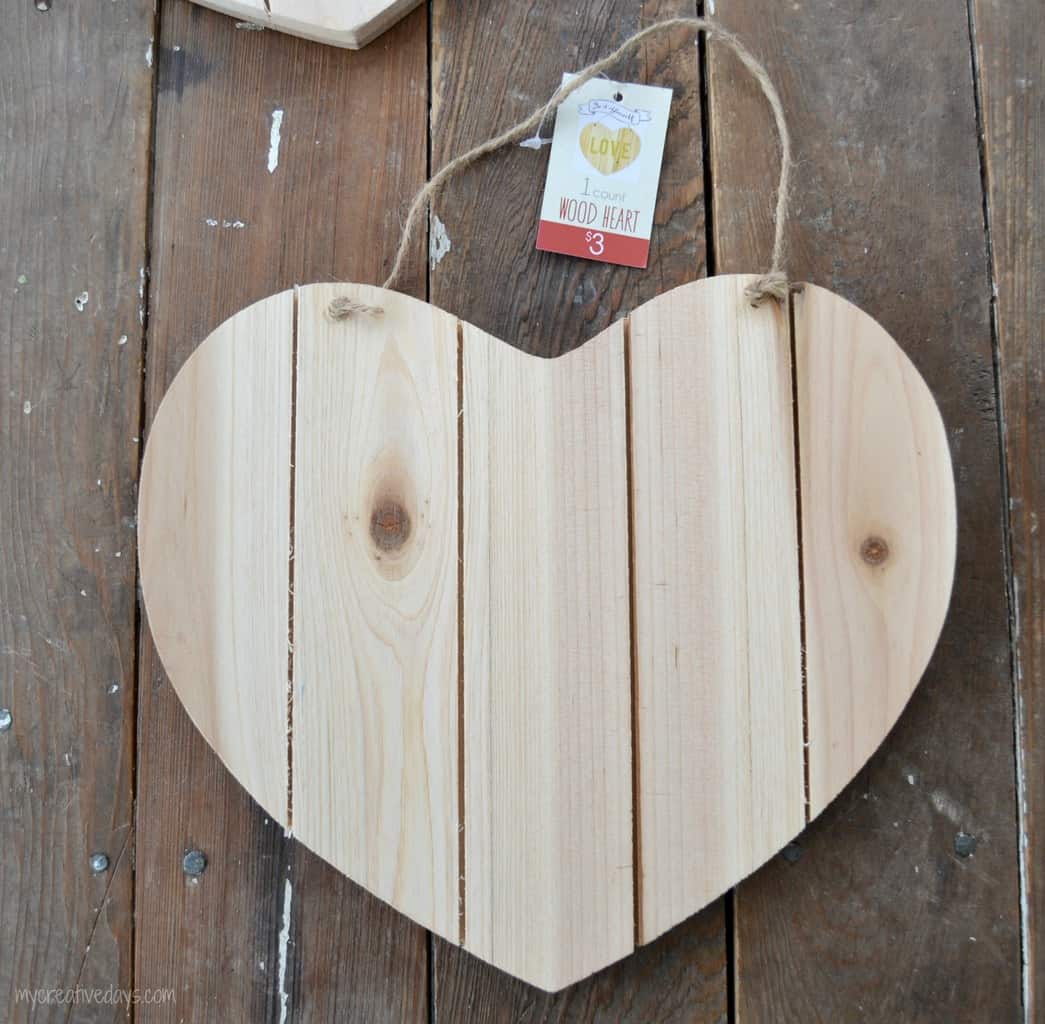 The hearts were part of the $3 Spot.
My DIY mind started contemplating just making a few of these at home to save the $3, but I knew it would take a lot of time so, I happily paid the $3.
Once I got them home, I painted them some fun, Valentine colors.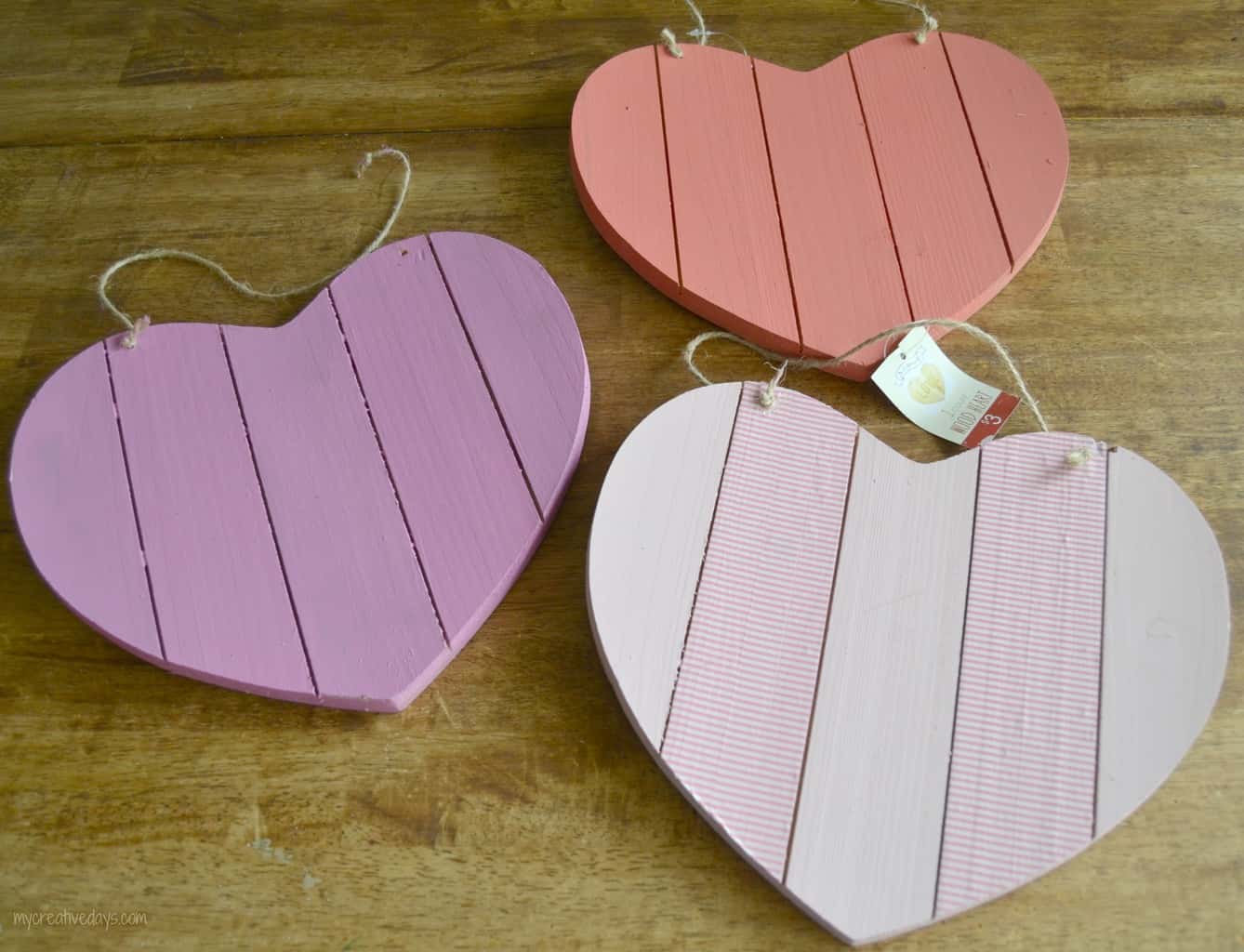 Once they were dry, I wanted to do something else to them. I looked around my craft room for some inspiration and my washi tape jar stood out to me.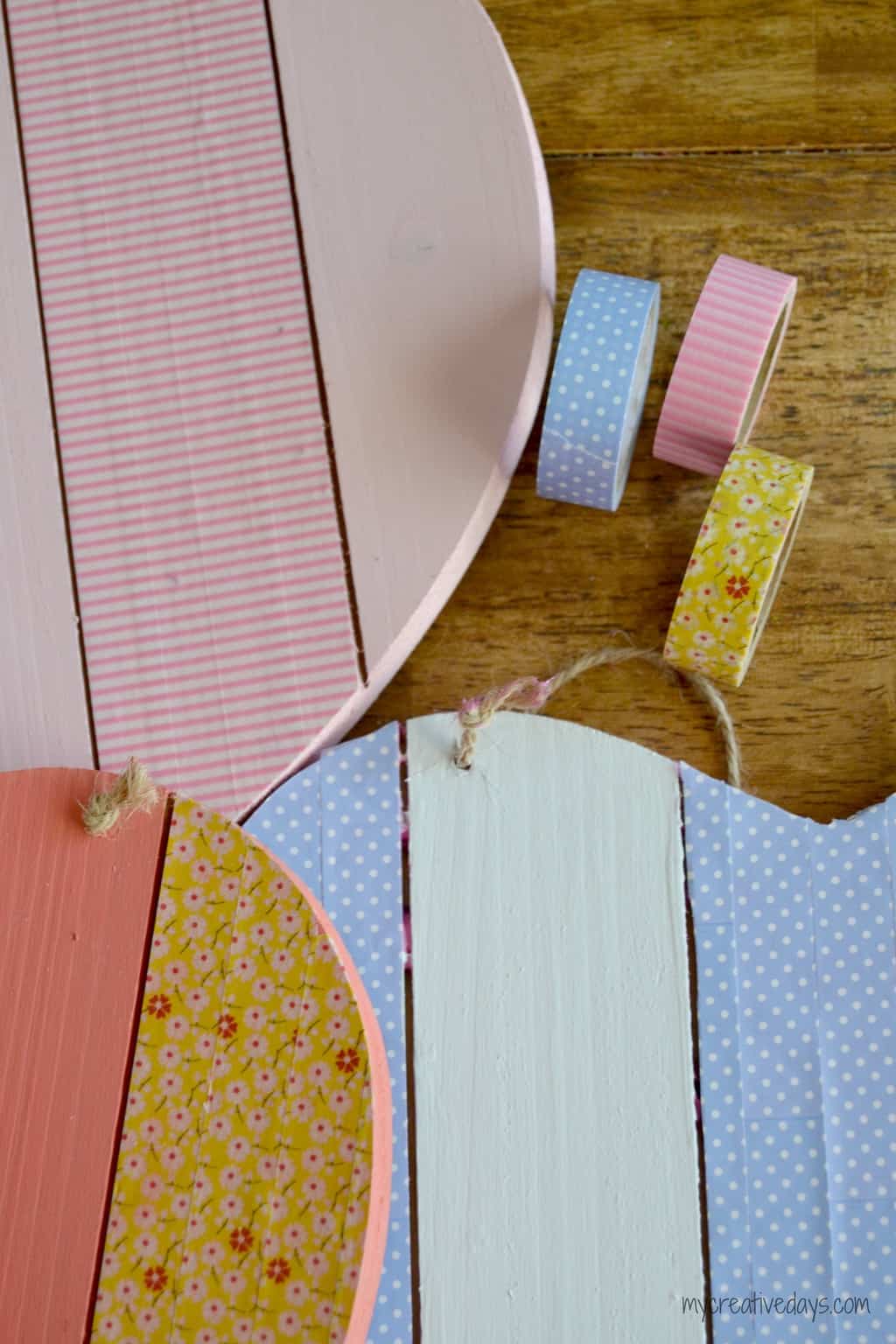 I added some washi tape to the hearts.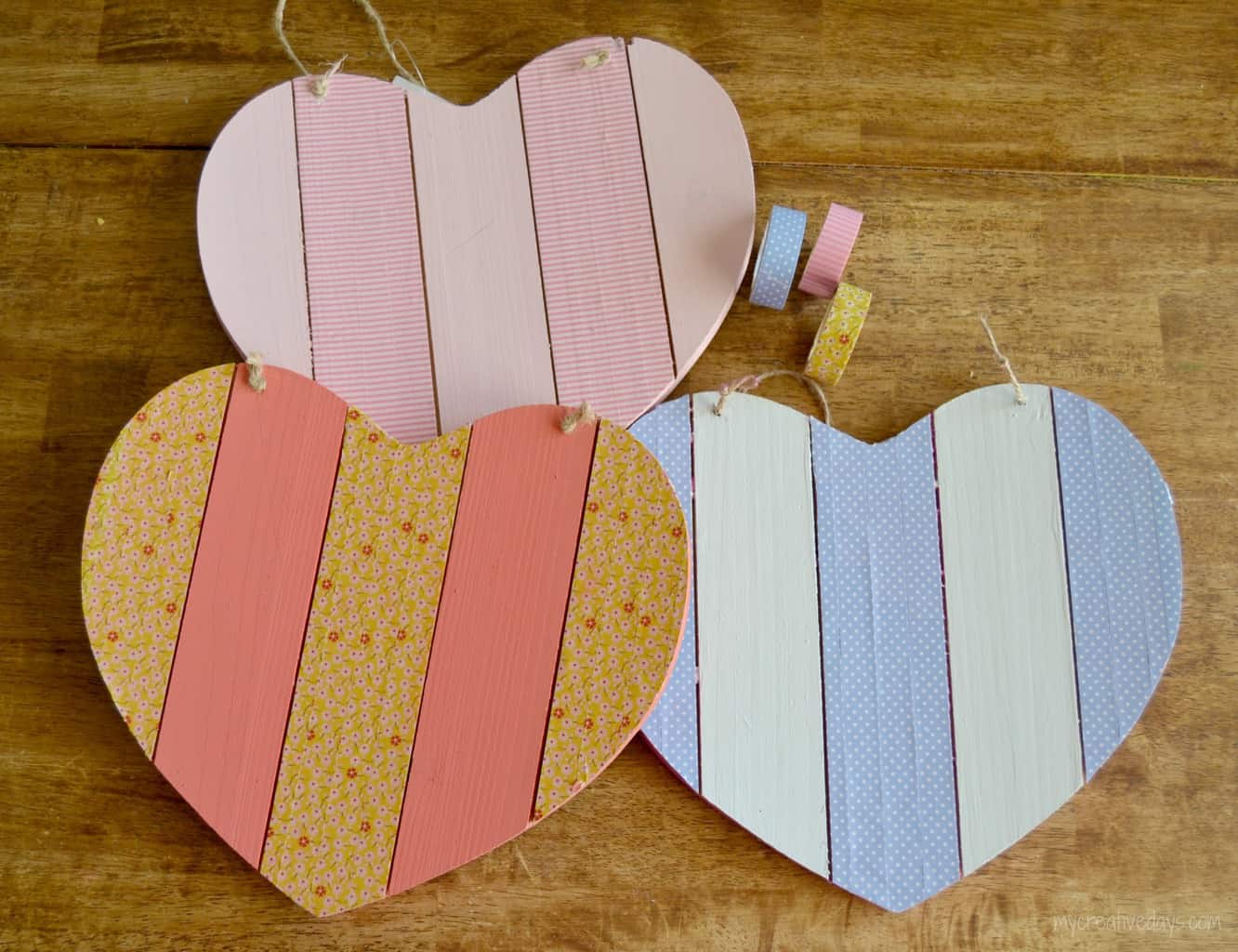 They are too cute!
This project could not have been any simpler.
For $9 and a little time, I was able to add a little more Valentine to our home.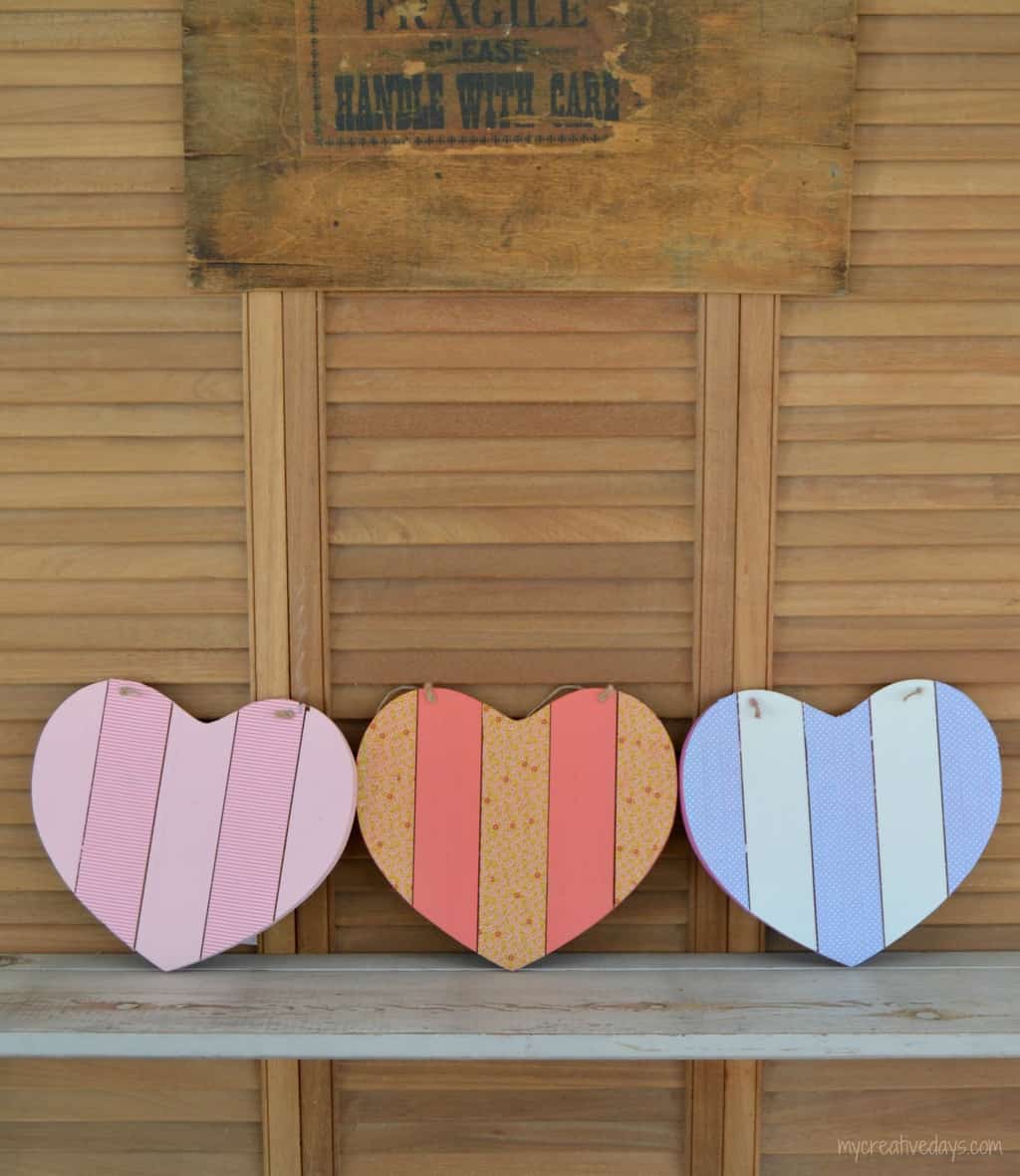 This picture was not planned at all, but after I took it, I thought it was so fitting that our sign from an old box was hanging above the hearts.
The words on the sign: "Fragile – Please handle with care".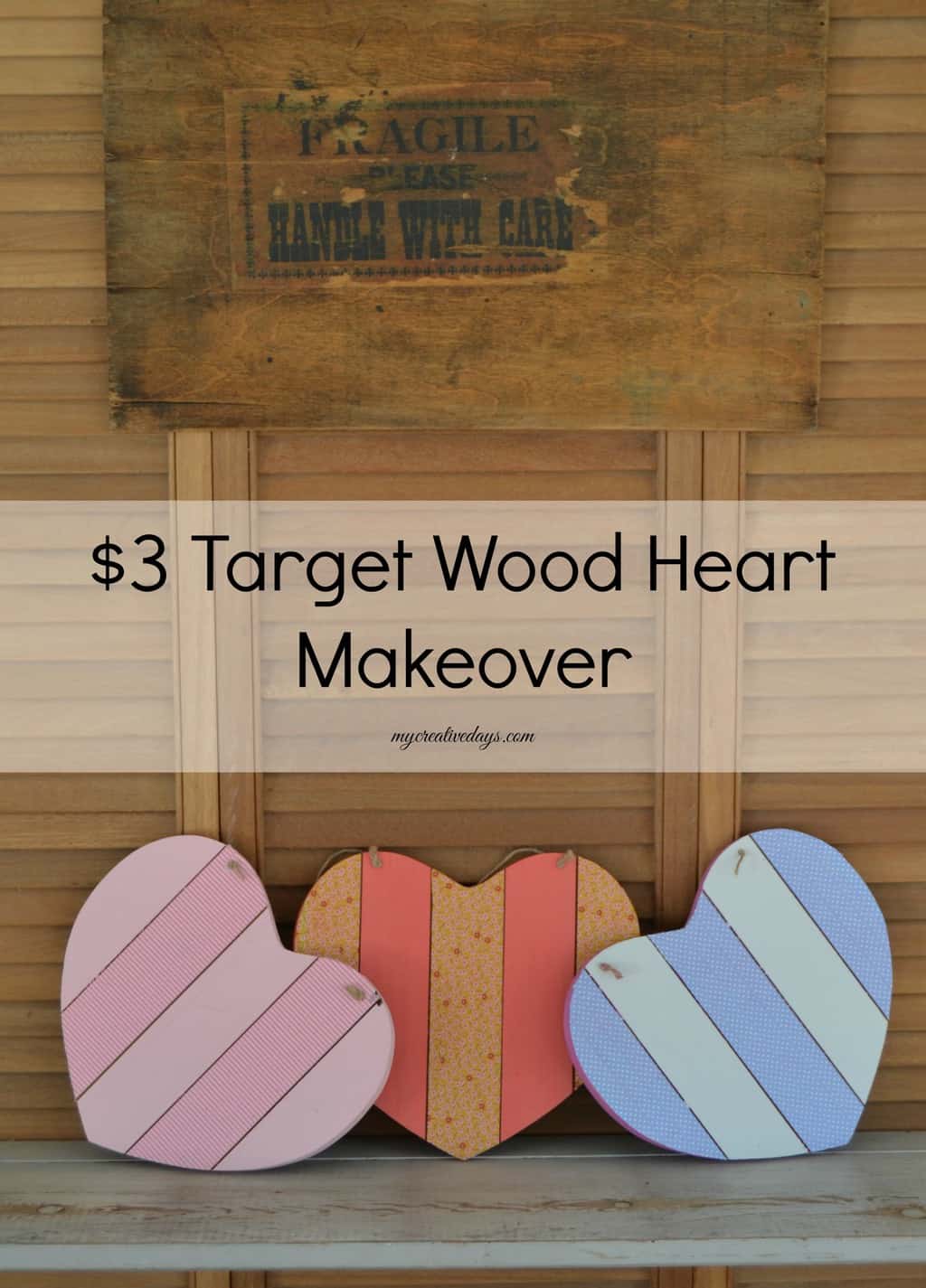 All hearts are fragile and need to be taken care of so this sign is so fitting!!!