The leather used on this project was sent to me from The Leather Hide Store in exchange for a review. All opinions are 100% my own. You can read more of my disclosure here.
My dad picked up these wood chairs at a yard sale.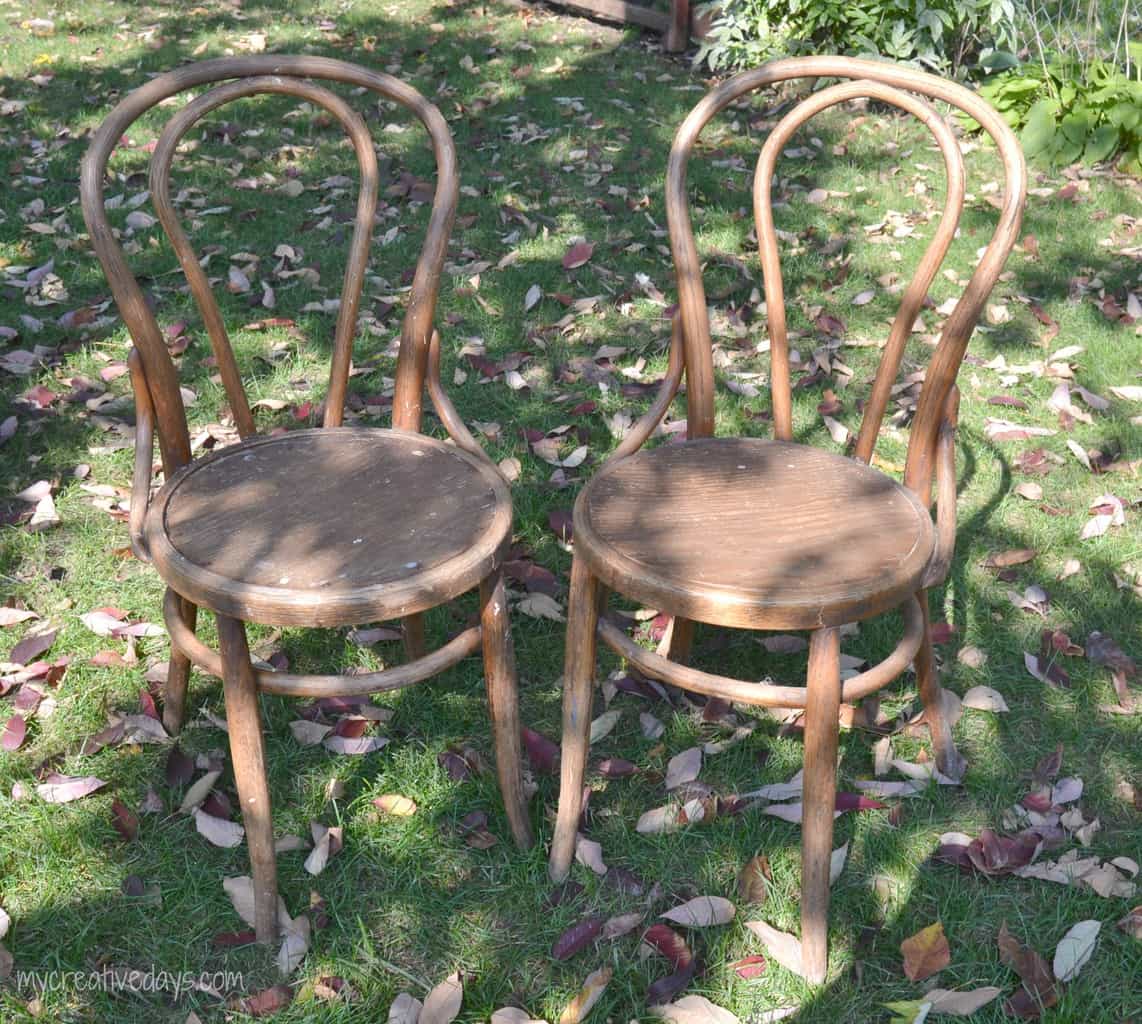 They were in need of some major love and when I saw them, I thought they were the perfect chairs to do something different with. I have been really liking copper lately and I have been waiting for a great project to incorporate copper into. These chairs fit that bill.
This first thing I did was remove the wood seats and spray painted the outer part of the chairs with Rustoleum's "Gloss Night Tide".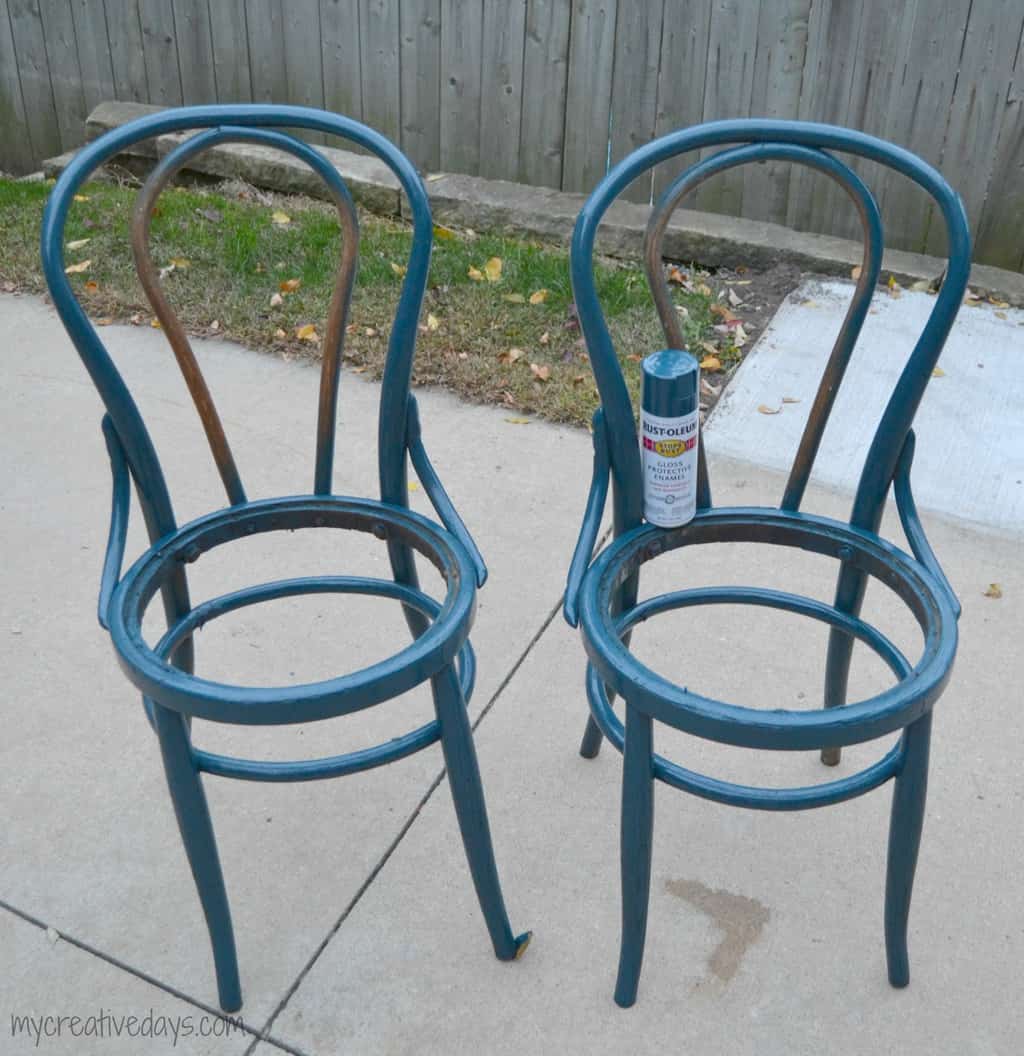 Then, I covered the seats with distressed leather from The Leather Hide Store. This leather is gorgeous! I love the rustic look to it and it is what inspired the entire look of these chairs.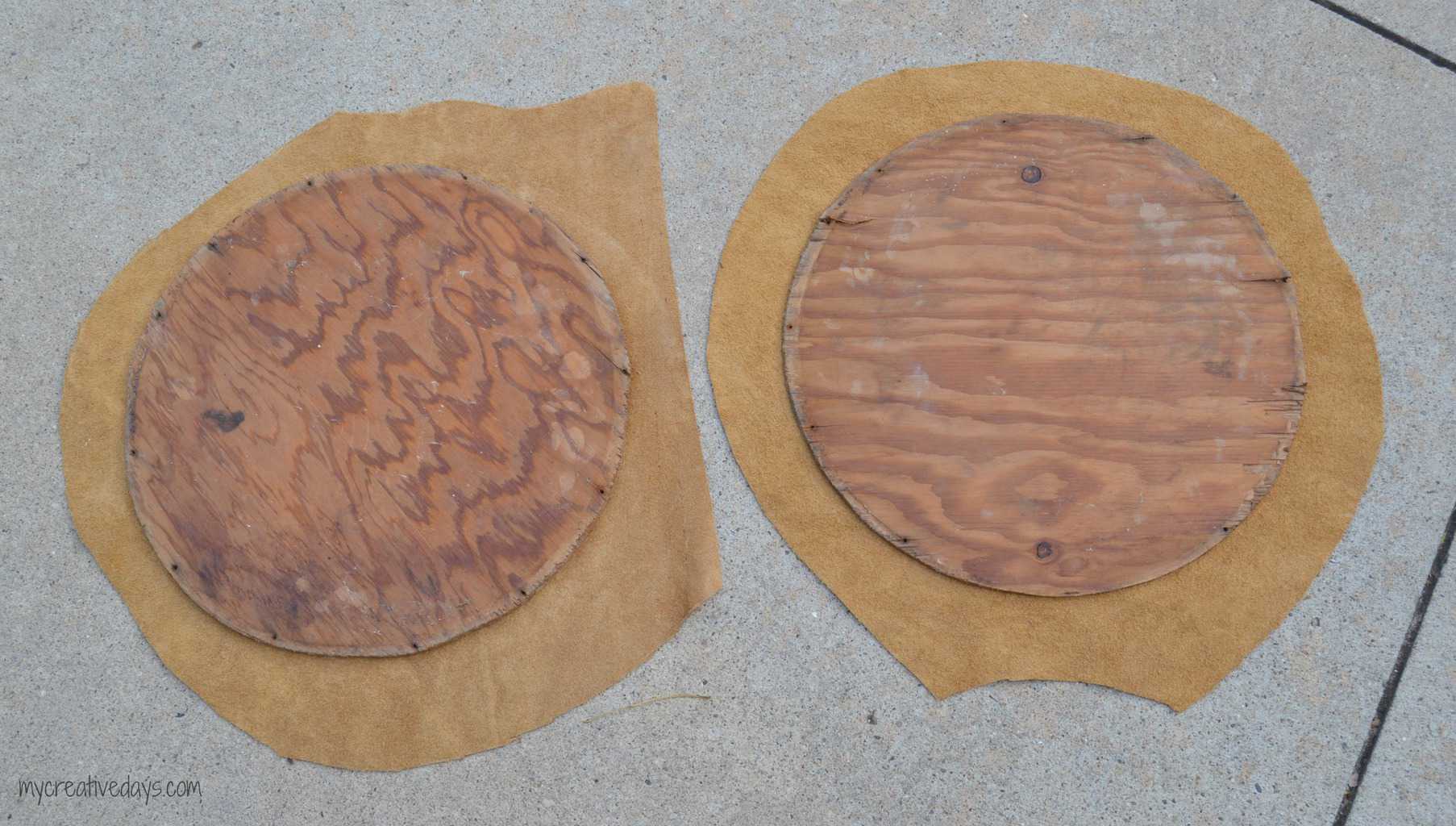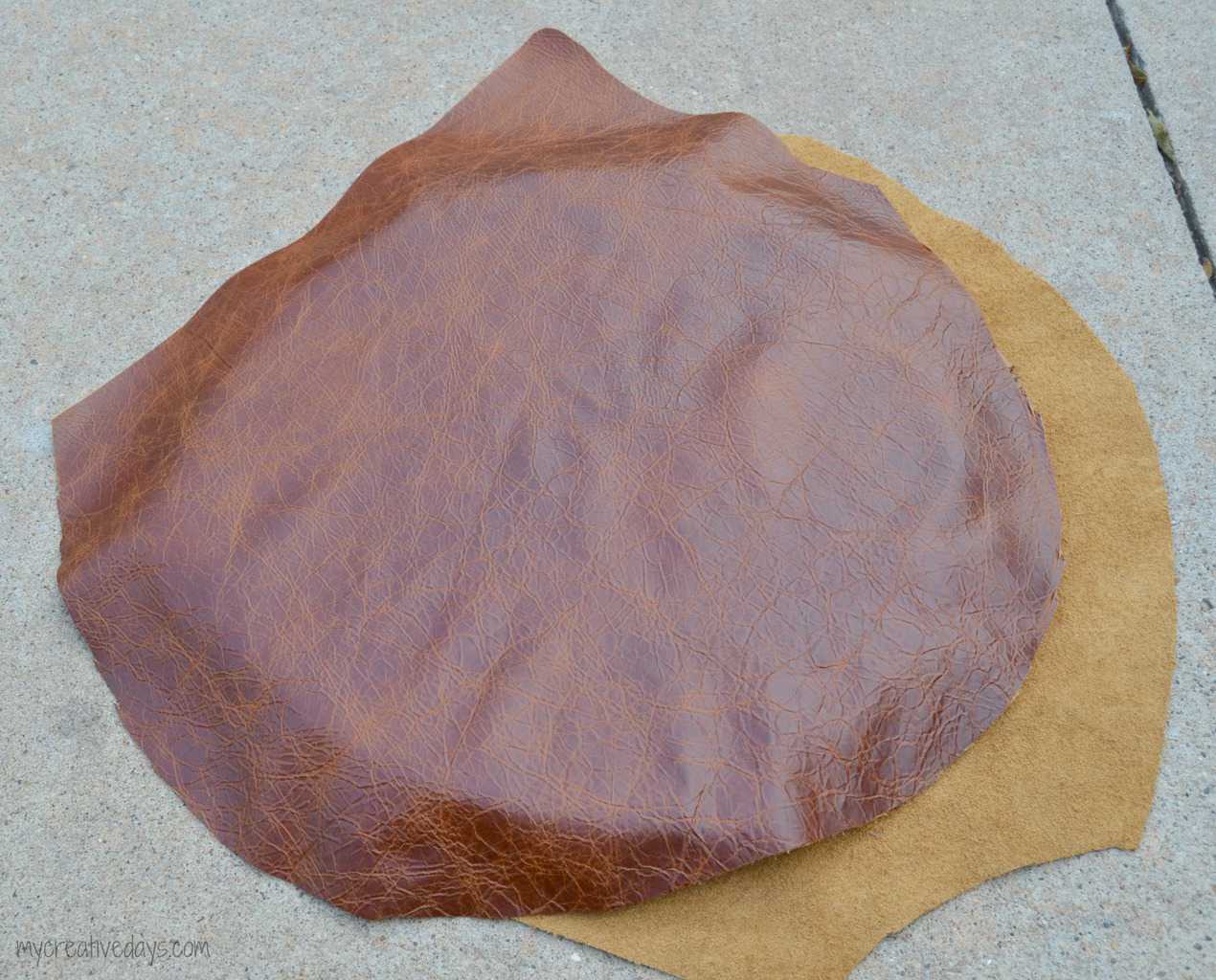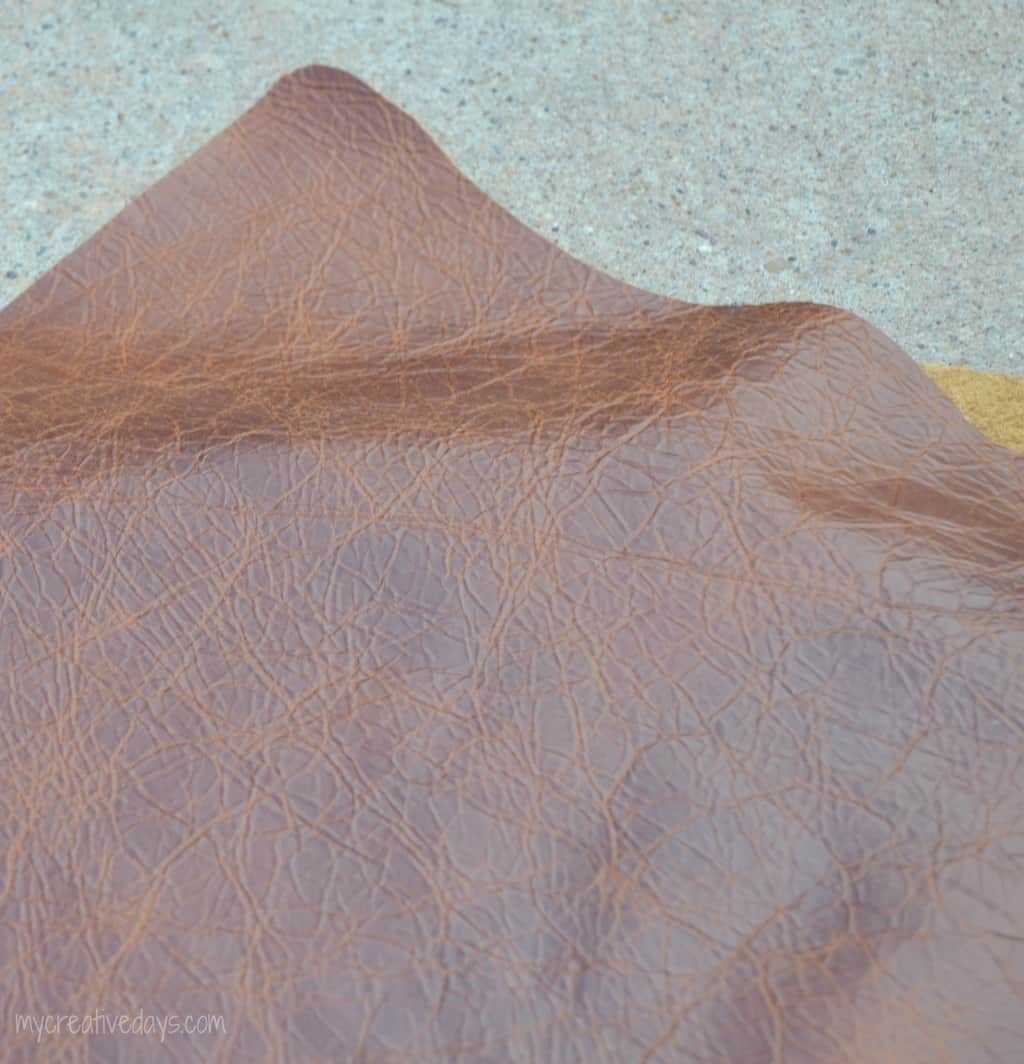 I cut the leather to size and used a staple gun to attach it to the seats.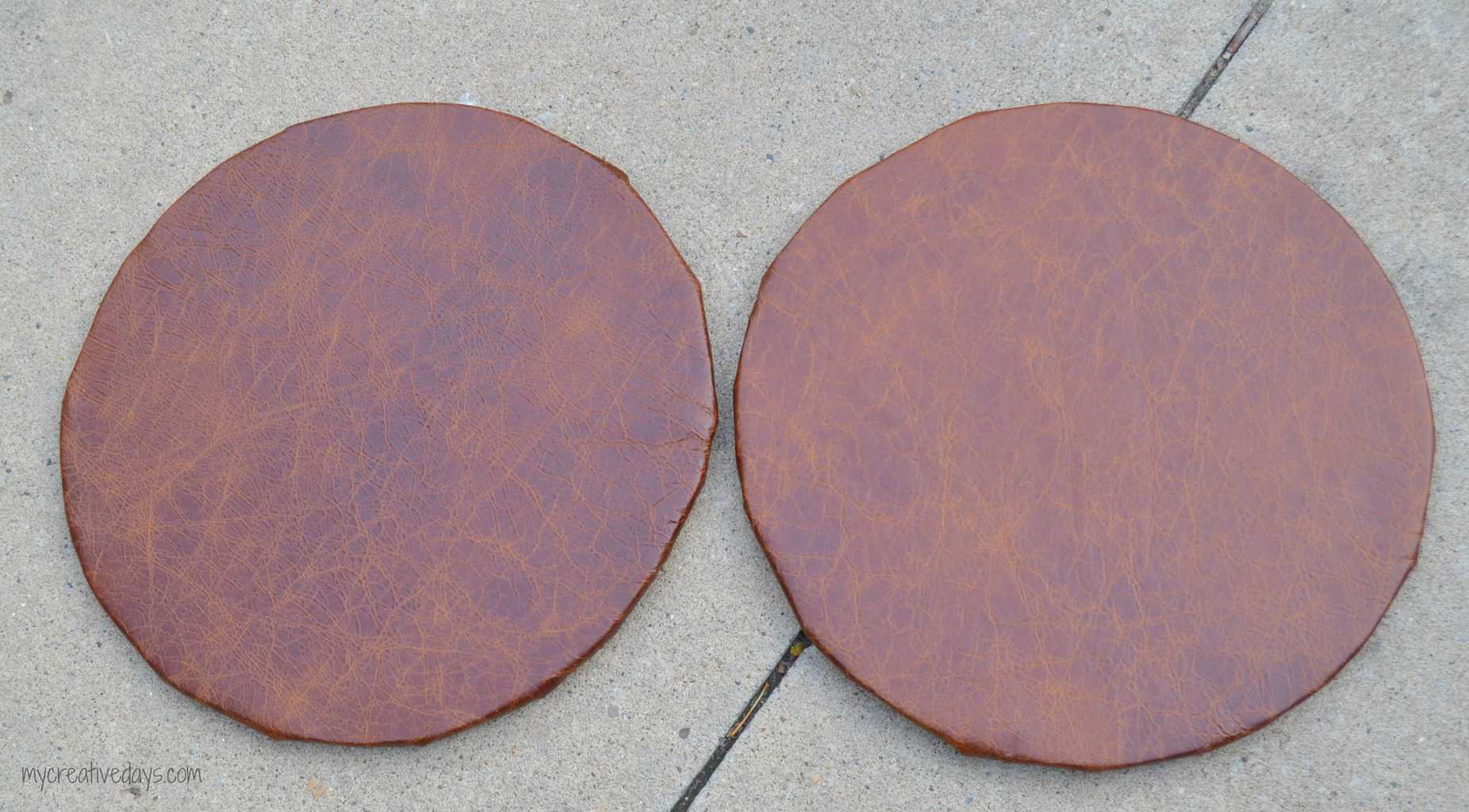 Now, it was time to add the copper! I taped off the bottoms of each leg so I could make the legs look like they were dipped in copper. I spray painted the bottoms of each leg with Rustoleum's "Metallic Copper". Then, I sprayed the center part of the back of the chair with the copper as well.
I love all the leaves in the picture below! It is so much fun doing projects in the fall weather!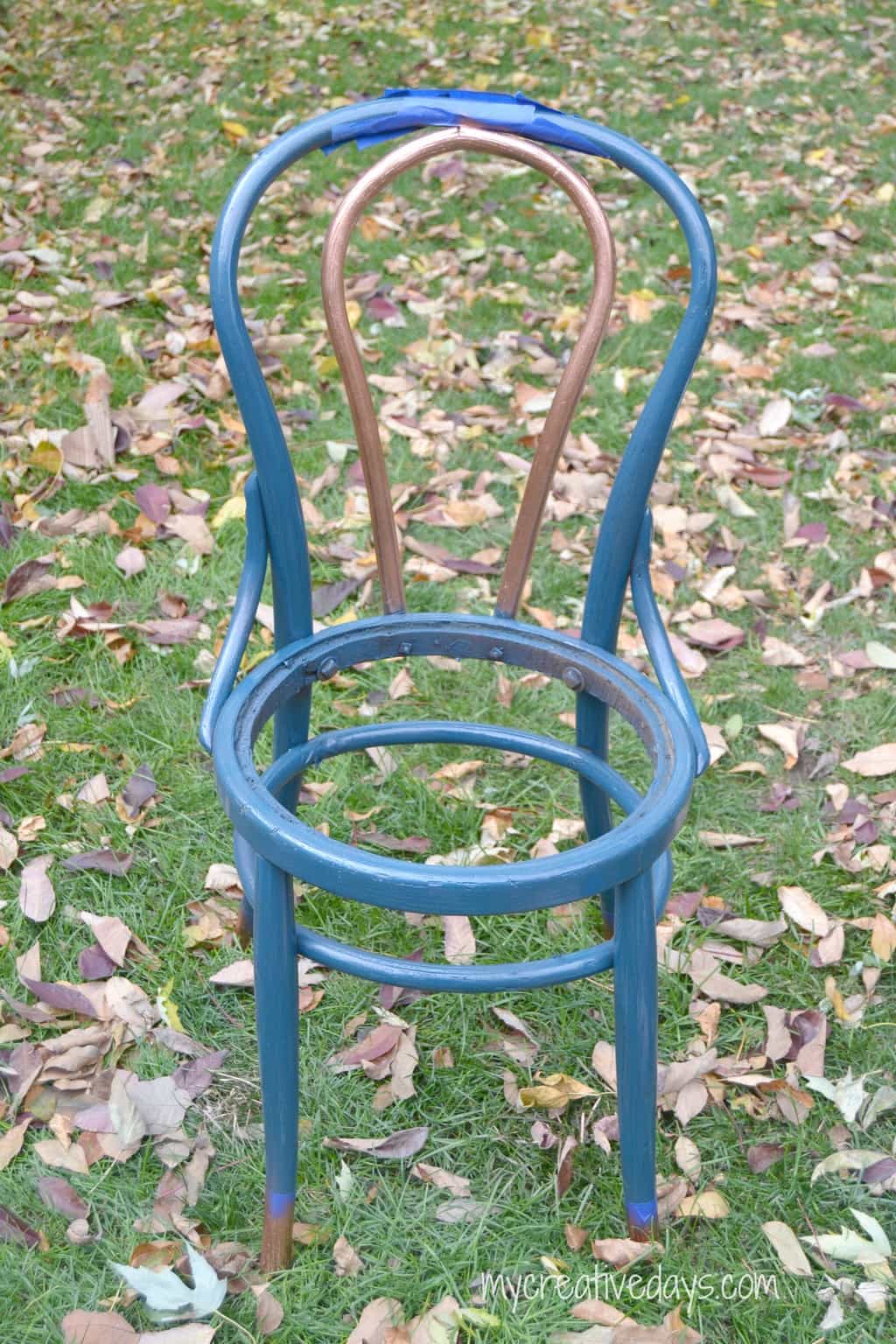 When everything dried, I put the seats back in the chairs and secured them with screws.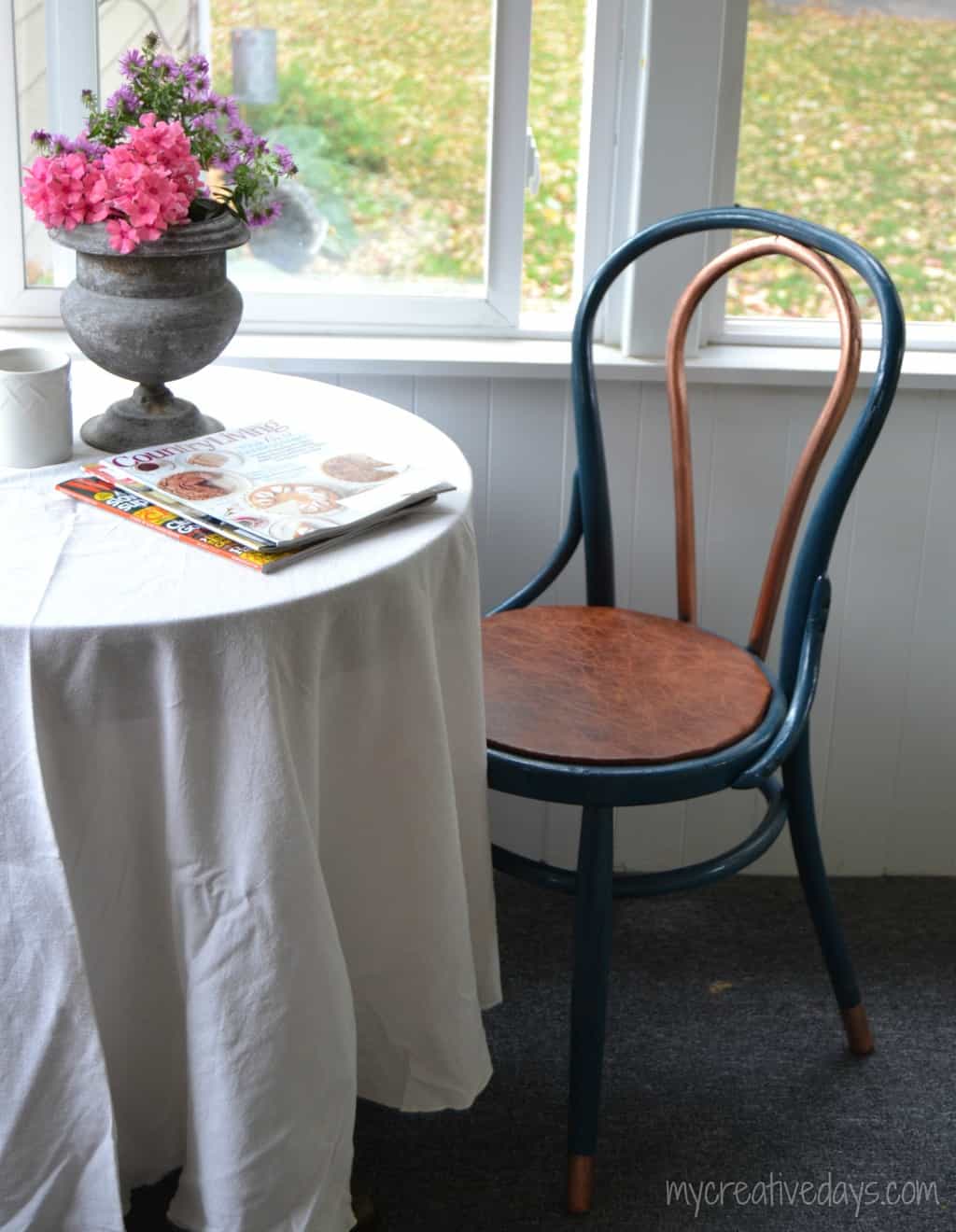 Now, these chairs are a statement piece! It is so much fun to be able to transform pieces with just a couple new colors and a new texture. The leather looks amazing against the paint colors!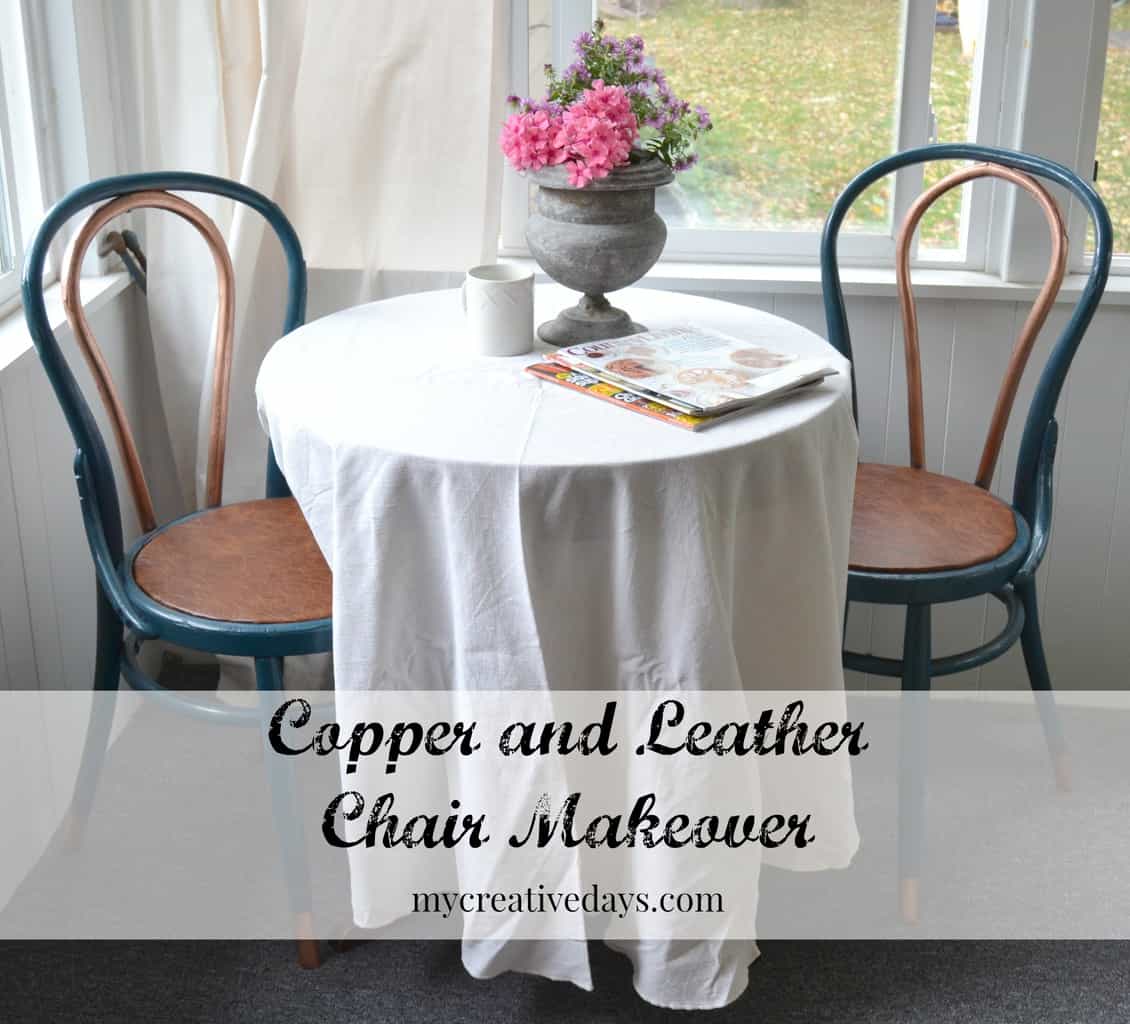 These chairs fit perfect next to the small table in our porch. What was even better was that I was able to walk out to the backyard (in October) and pick those beautiful flowers for the photo! 🙂
I have great news! The Leather Hide Store is giving away a $50 gift card to one of you! Enter the giveaway below!