If you have followed along with this little blog I started, you know that I love to decorate our home. I am always working with a small budget and I firmly believe that you can have pretty pieces and pretty spaces around you without breaking the bank. As I look around our home and see everything that I have either picked up off the curb, scored at a yard sale or upcyled, it is apparent that everything in our home has a story, holds a memory or breathes history into our home.
Stories: The stories can be as simple as where I found the piece or they can be more in-depth with the background of where the piece originated (Where did it come from? Who owned it? How was it used?).
Memories: The pieces that have memories in our home remind me of something from my childhood.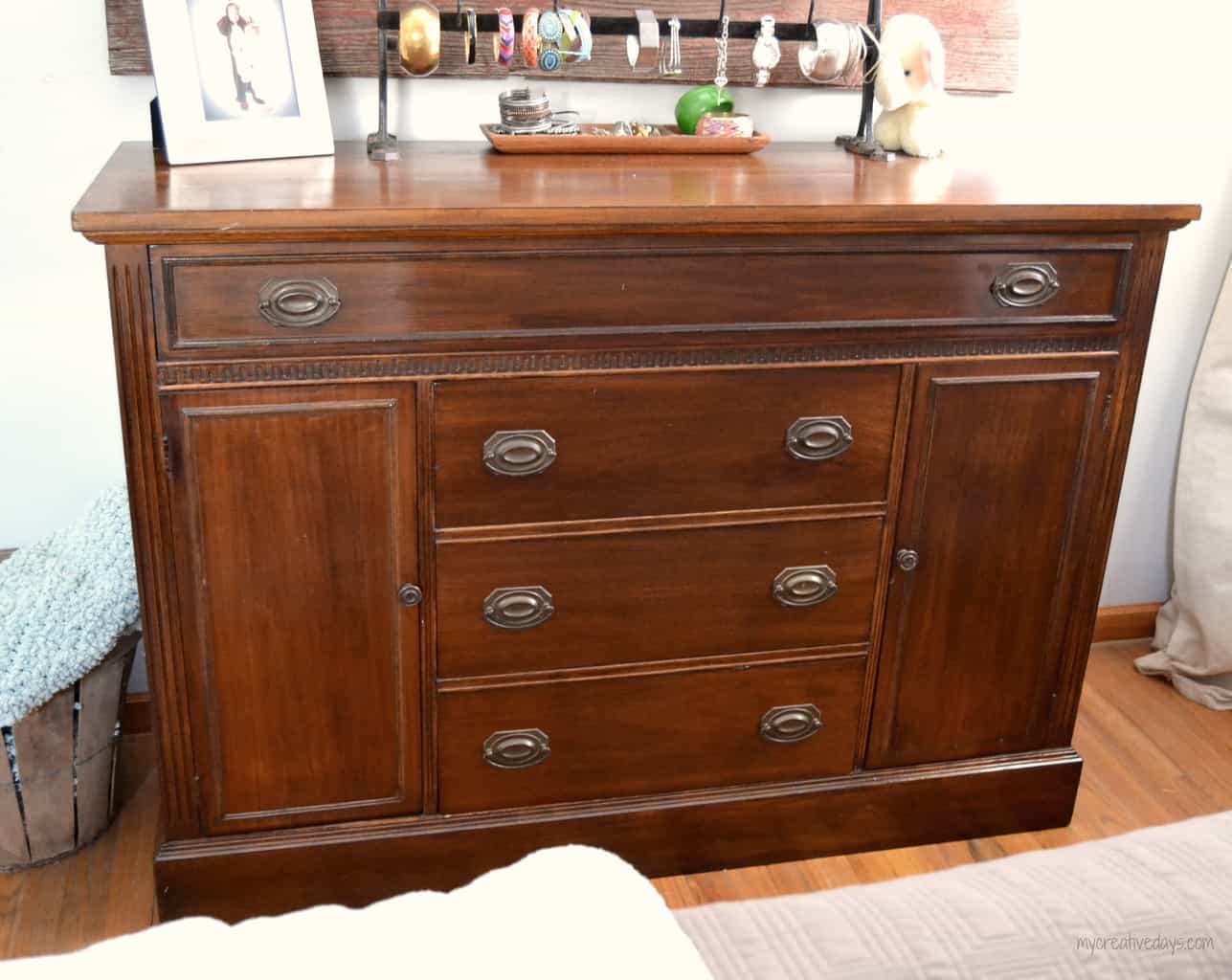 (I was so excited to find this buffet because it is the exact match to the one we had on our dining room growing up.)
We have made memories by repurposing so many things in our home.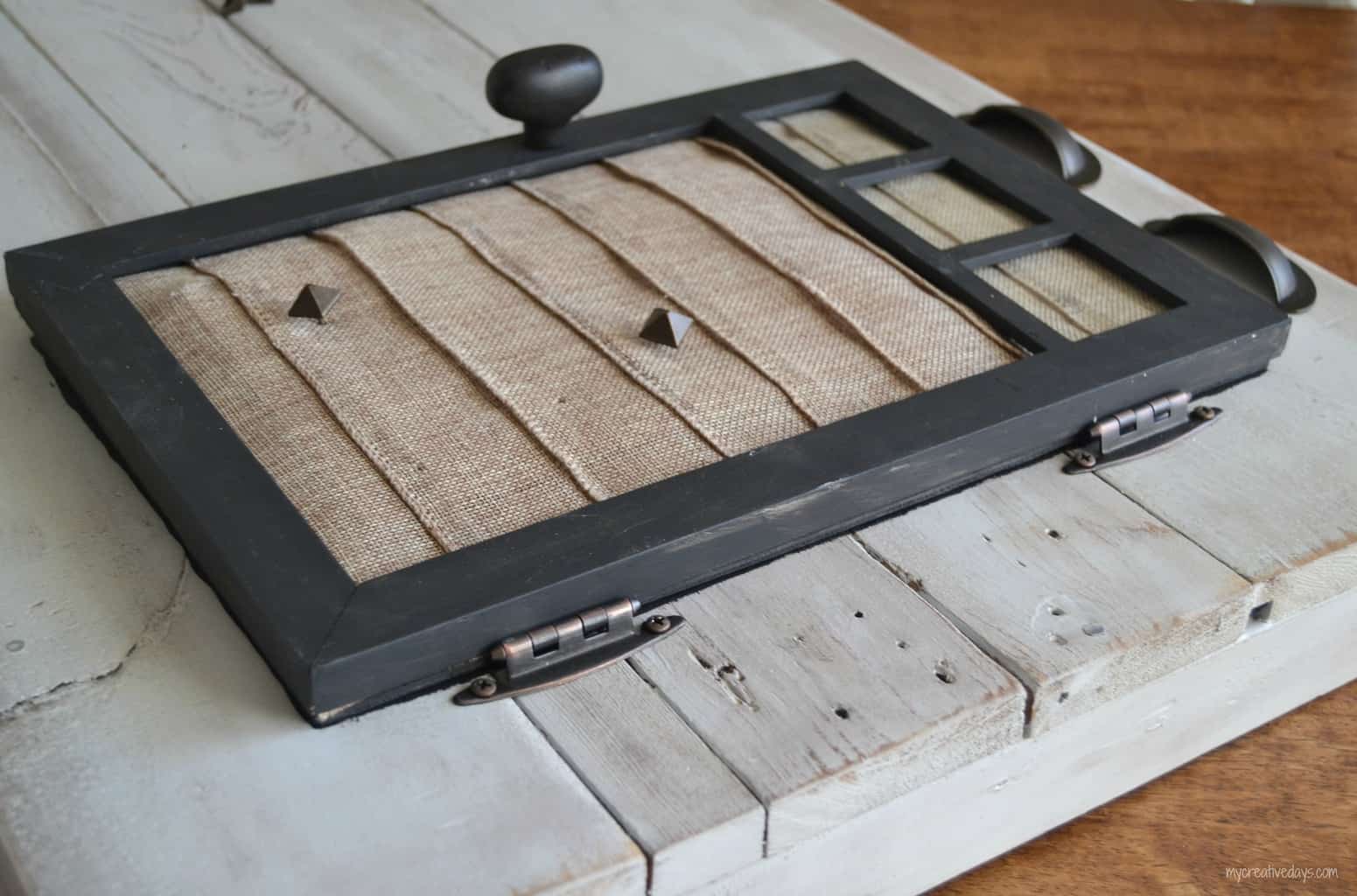 (This Repurposed Message Center we made from old wood from our garage.) 
Memories have also been made with my dad when he has come over to help us tackle bigger projects. We have a lot of memories updating our home with my dad. He has as much blood, sweat and tears around here as Hubby and I do! 😉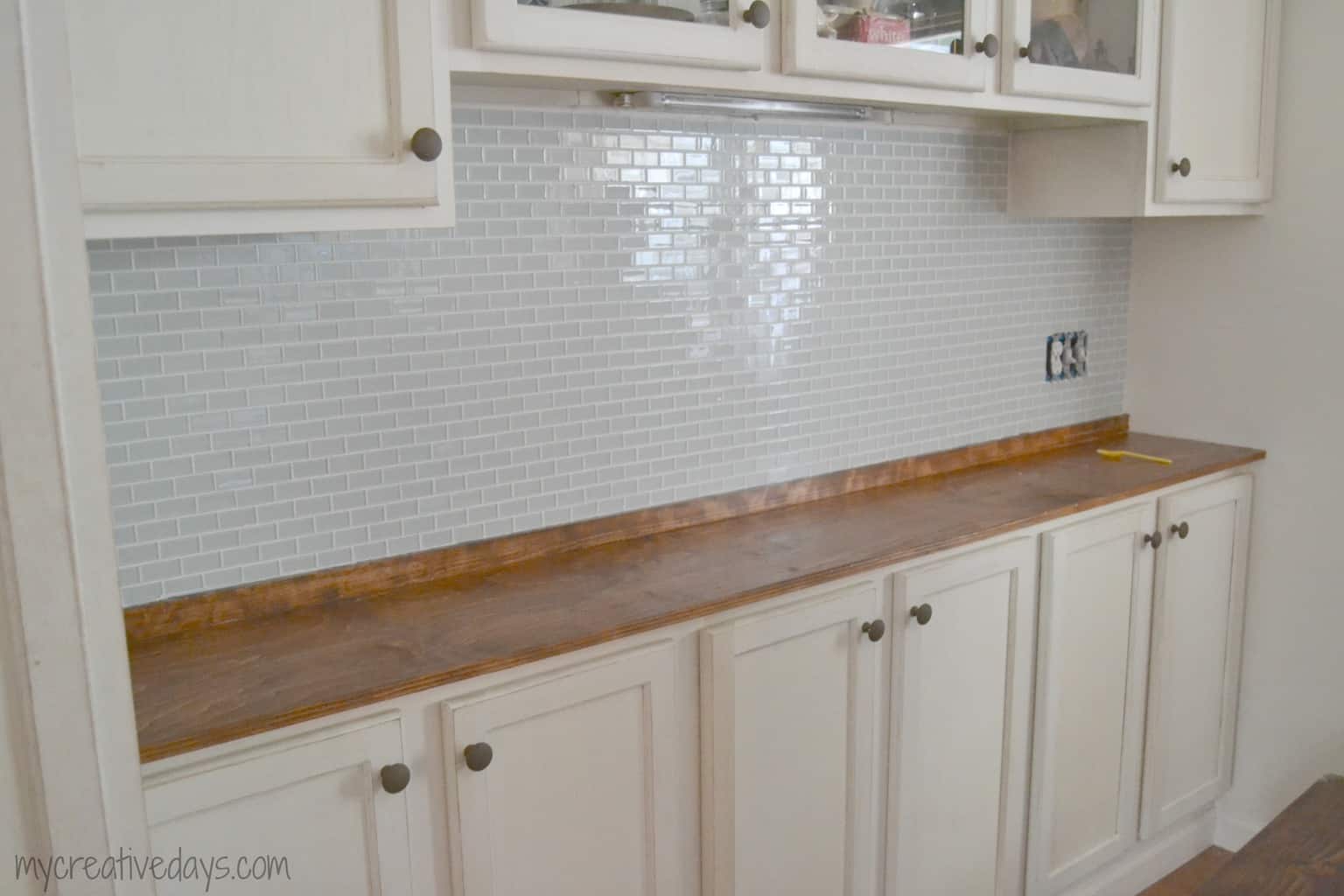 (My dad helped us install the tile backsplash in our dining area).
History:  The history in my decorating comes from all the vintage items I love to accumulate. You can see a lot of them in the first tour of My Creative Space and also in our summer home tour from last year. I would love to know all the "stories" and "memories" that each little piece has, but I will settle with them just adding history to our home.
I could look at different design styles and decor all day long. I don't love every style I see, but I can usually come away with something that speaks to me. Decorating a home is such a fun and personal adventure that I could do over and over again (and often do).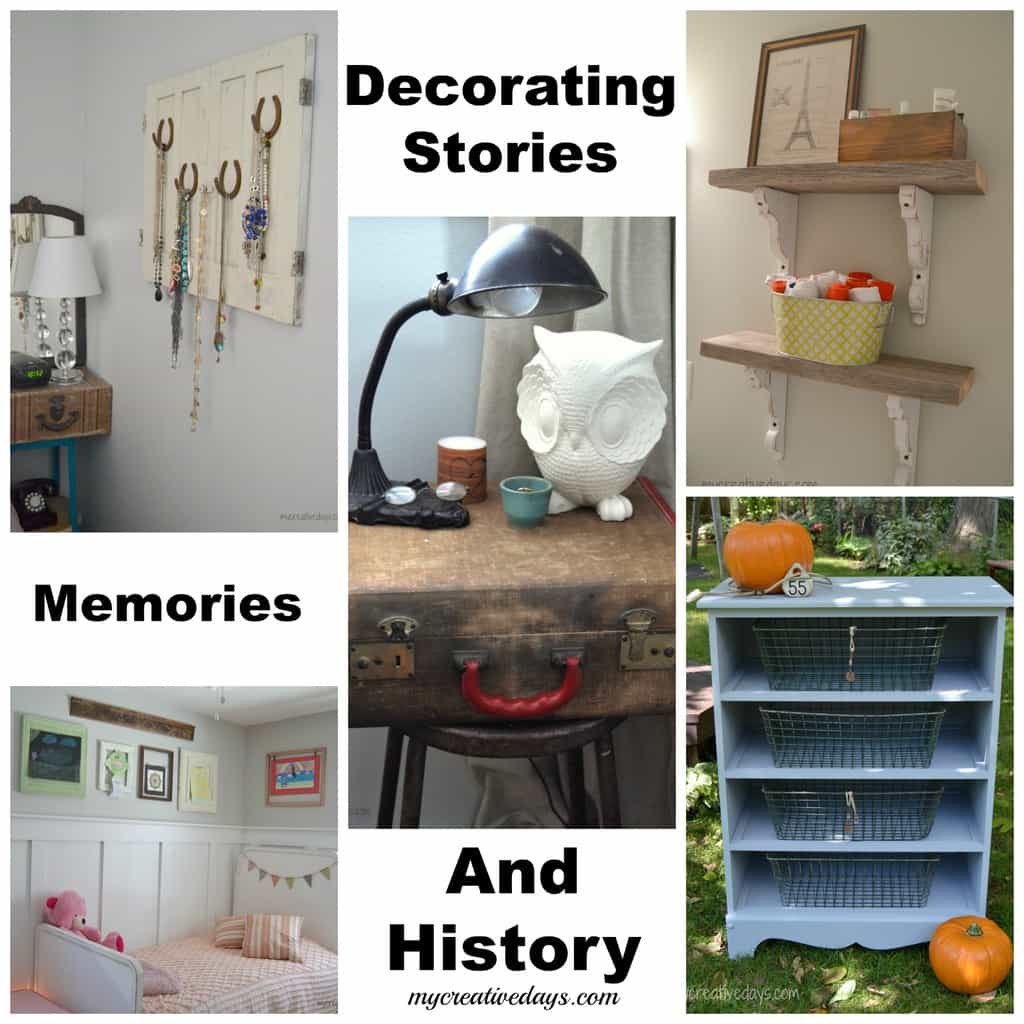 How do you decorate? Do you have a repurposed project you are proud of? Last week, a reader tried one of my projects in her home and it turned out beautiful. I would love to hear more stories like that. Have you ever tried one of my ideas in your own home? I would love to see it! I want to feature you on my blog! Hometalk invited me to host a hashtag which means that YOU have the opportunity to share your projects (does not need to be one of mine that you have tried) and home decor with ME! Here's what you need to do:
Share your project on Hometalk by logging into Hometalk.com and clicking the red "create a post" button at the top of the page. Then, add a post title, pictures, and the steps you took to complete your project. Don't forget to hashtag #MyCreativeDays! Leave me a comment here to let me know your posted so I can go find it.
I'll be featuring a round-up of all my amazing readers' projects here on my blog!