This post is sponsored by Blue Chip Marketing Worldwide. All opinions are 100% my own. You can see more of my disclosure here.
I found this amazing bench at a yard sale. The lady there told me that it was so old and "yucky" that she was just going to throw it away. I told her I would love to have it and give it a makeover. She was happy to see it go and I was excited to start working on it.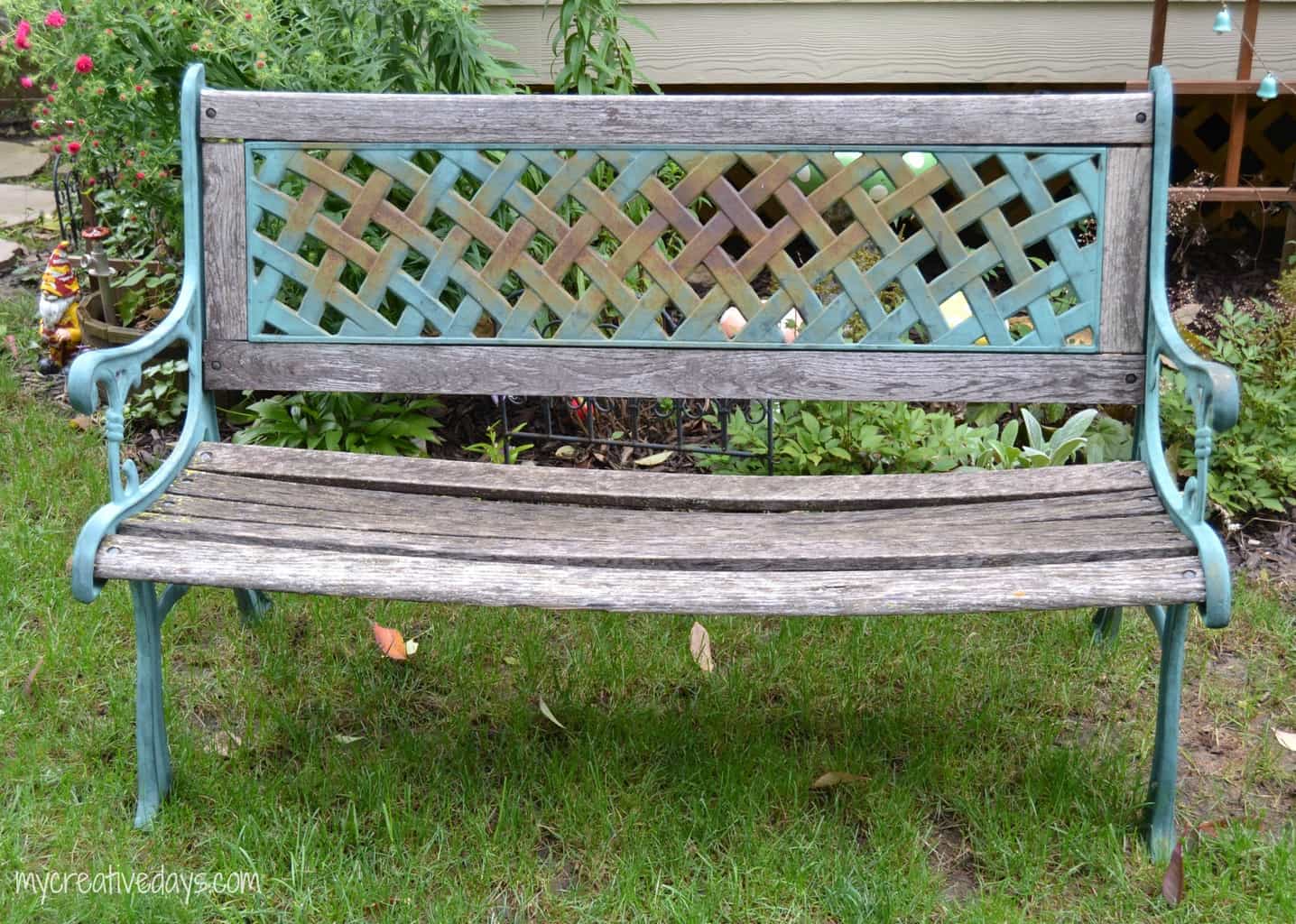 Do you see the potential too?
The first thing I had to do was clean it. I went to Lowe's and picked up the Mr. Clean Magic Eraser Outdoor Pro.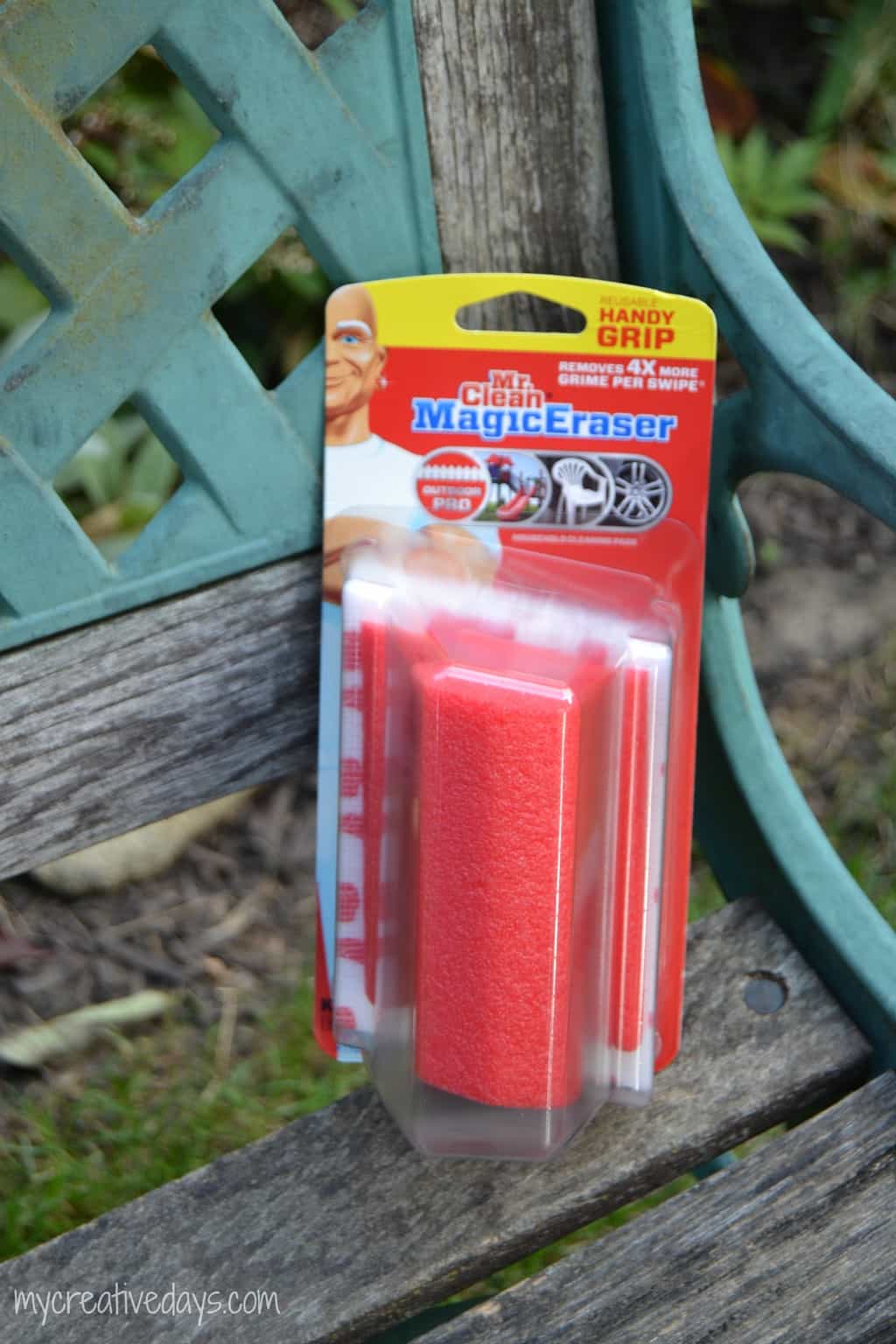 Have you tried this yet? I was able to clean all the iron on this bench with the Mr. Clean Magic Eraser Outdoor Pro.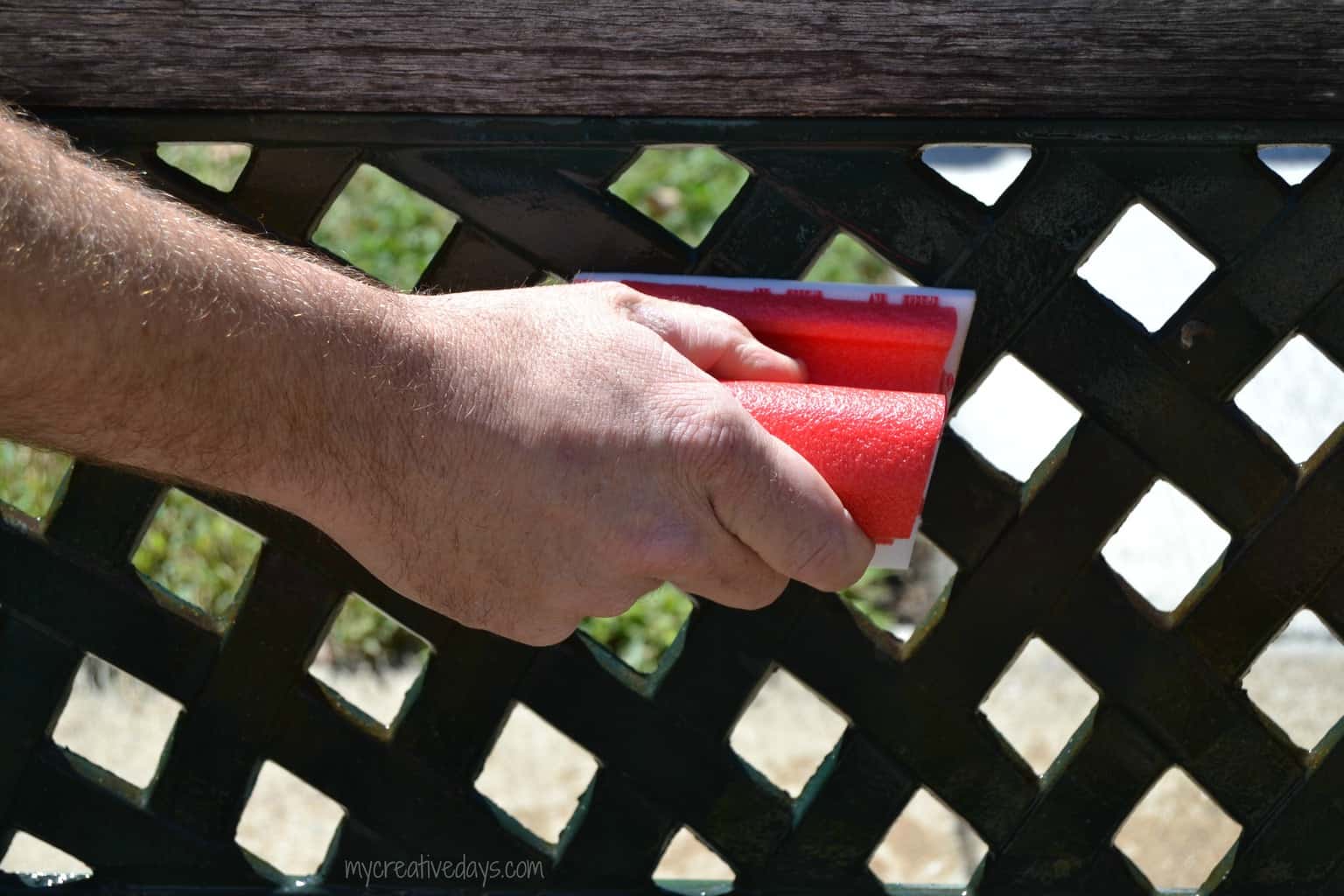 It worked so well! Look at all that dirt!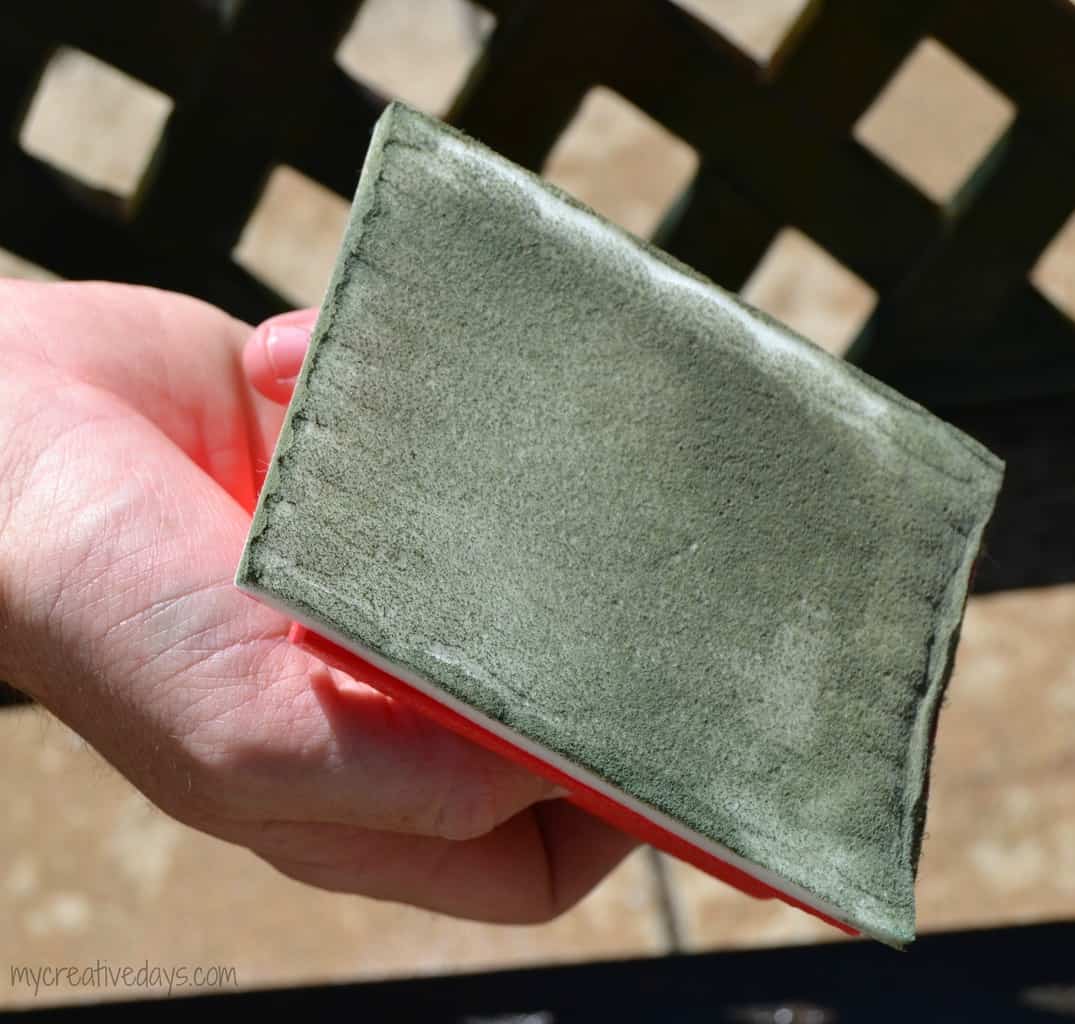 The wood on the bench was so dirty too but was too rough to clean with the Mr. Clean Magic Eraser Outdoor Pro so I just power washed that part.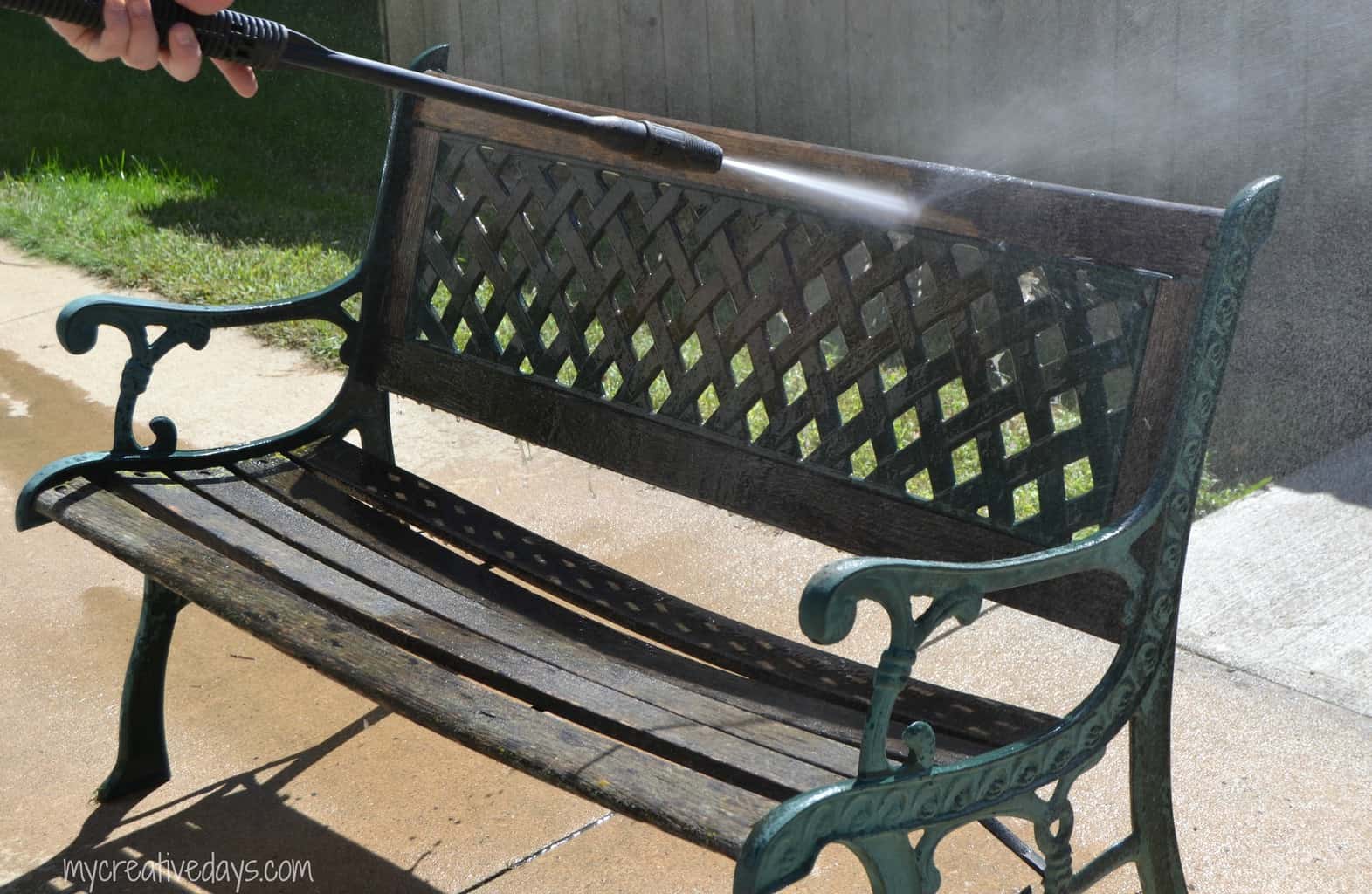 After it was all cleaned, I let it sit in the sun to dry, but it looked better already, don't you think?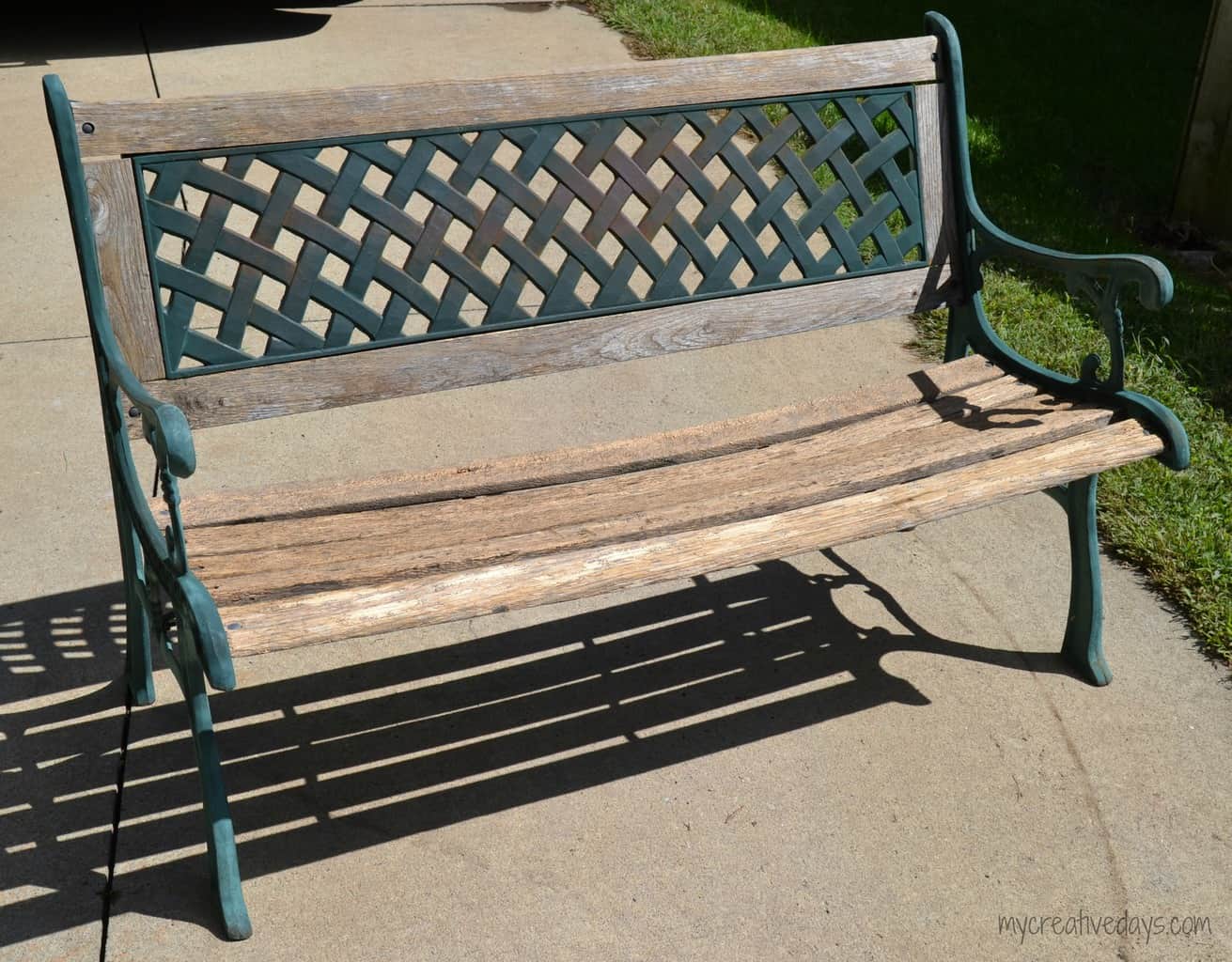 When the bench was fully dry, I taped the wood and spray painted the iron with Valspar's Premium Finish Spray Paint in "Tropical Oasis" that I picked up at Lowe's.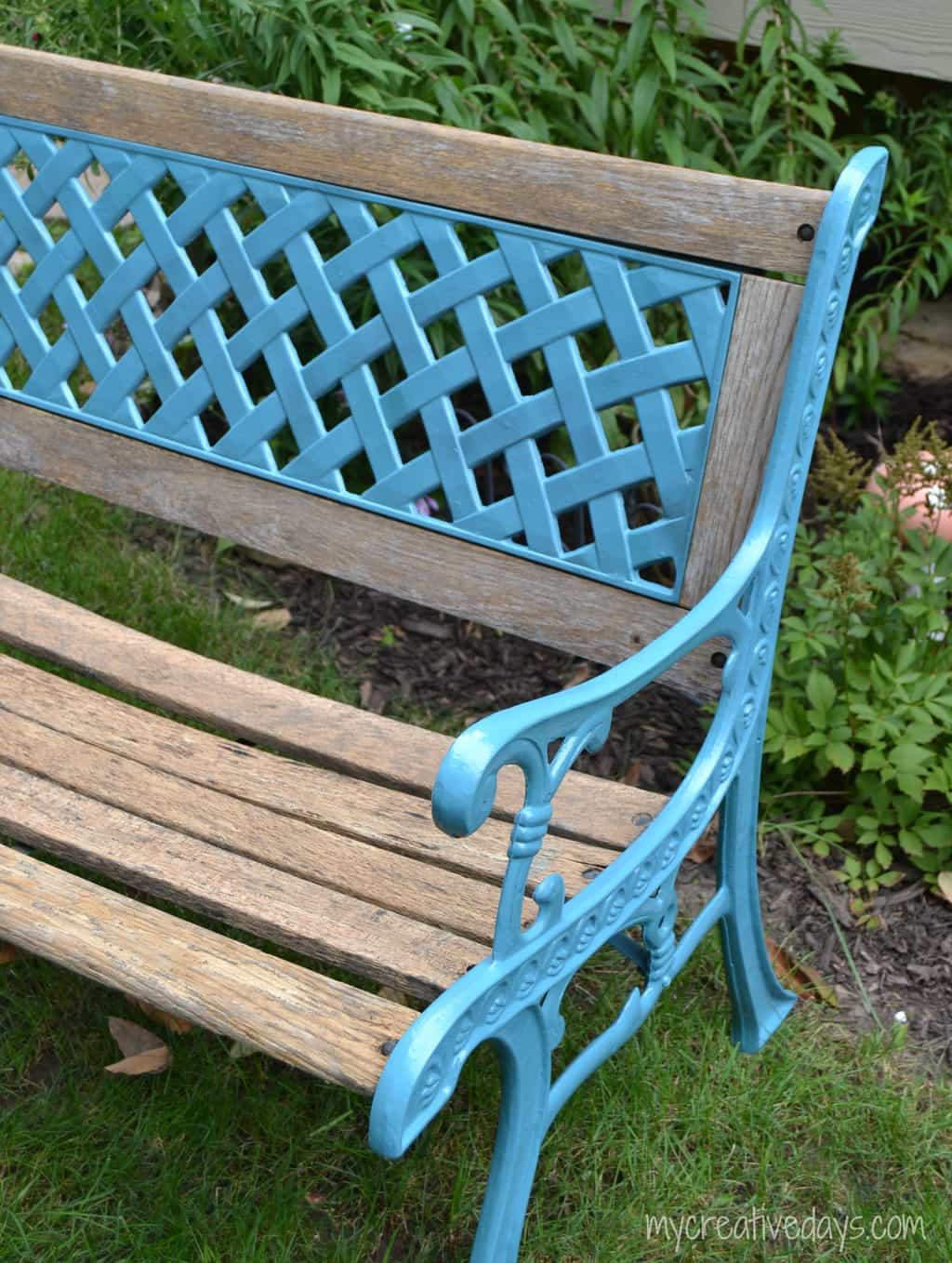 When the paint dried, I sprayed the wood with a water seal. It deepened the wood color and looks fantastic!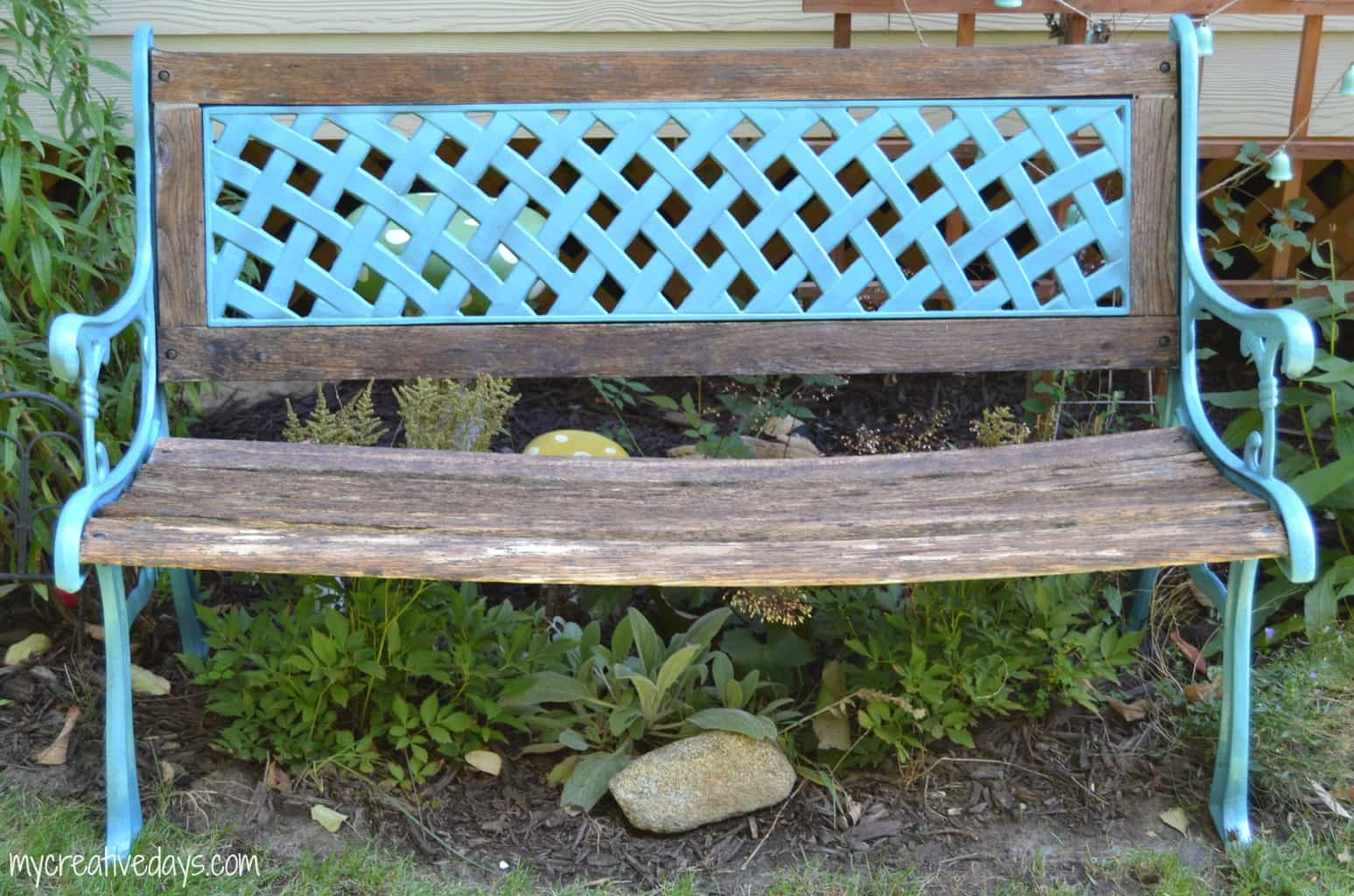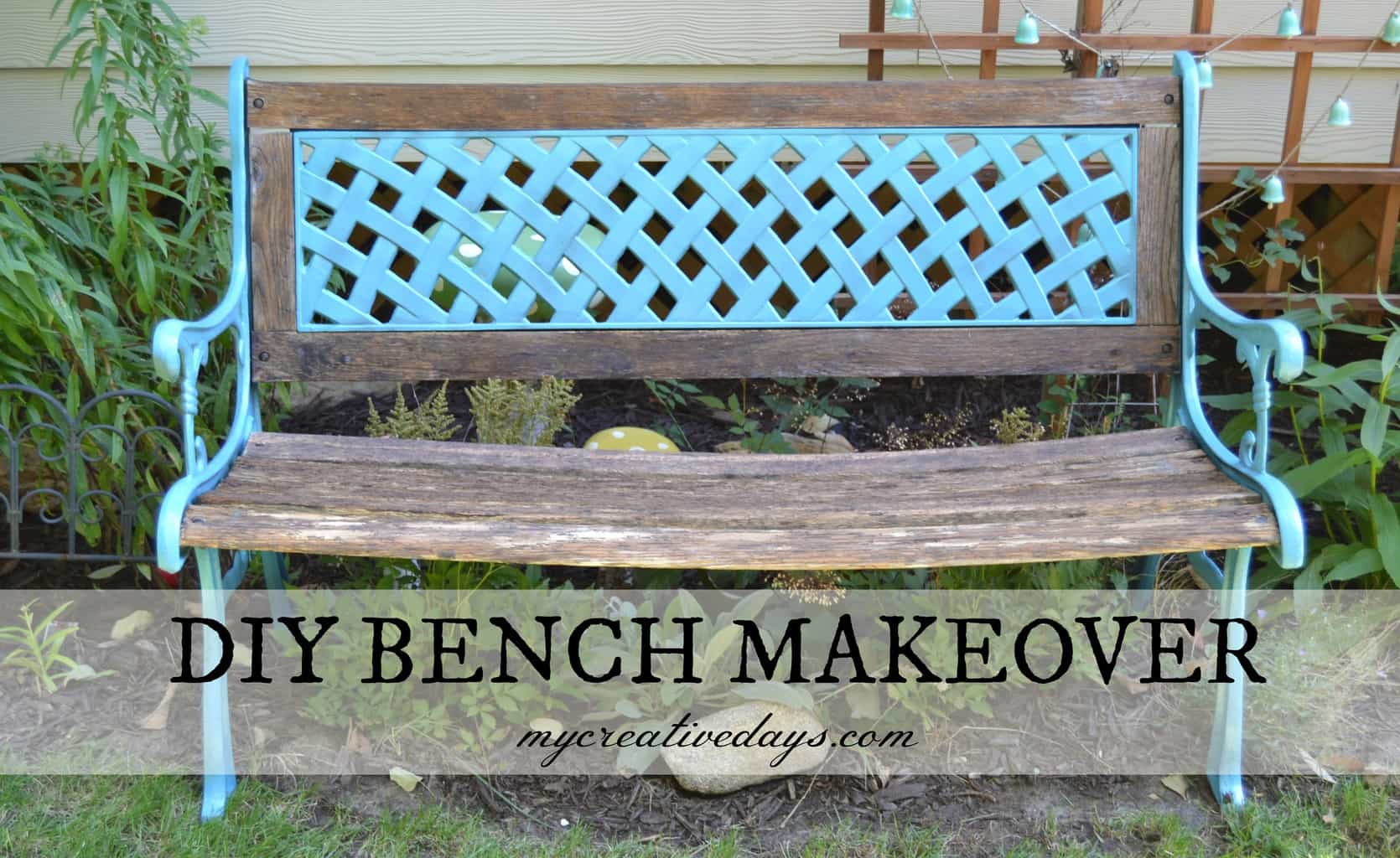 I love the way this bench makeover turned out. It goes to show with a little work, Mr. Clean Magic Eraser Outdoor Pro and some spray paint, you can change the look of whatever you are working on and bring it new life!
You can find more amazing P&G products at Lowes here and you can check out this Popsugar video of Brooke Peterson tackling DIY projects using those same products.
This post gets even more exciting because there is a $100 Lowes gift card giveaway! YAY!