I made this table over a year ago and shared it on the Country Chic Paint blog. This table is now in our family room in the basement and still looks great!
Have you ever bought a piece of furniture that just never fit (style-wise) in your space? Have you wanted to paint it or change it and people keep telling you that you shouldn't? Well, that is the exact relationship I have had with this Ethan Allen coffee table for years. I have never liked its light, wood color and have always wanted to paint it, but so many people said, "You can't paint an Ethan Allen table!"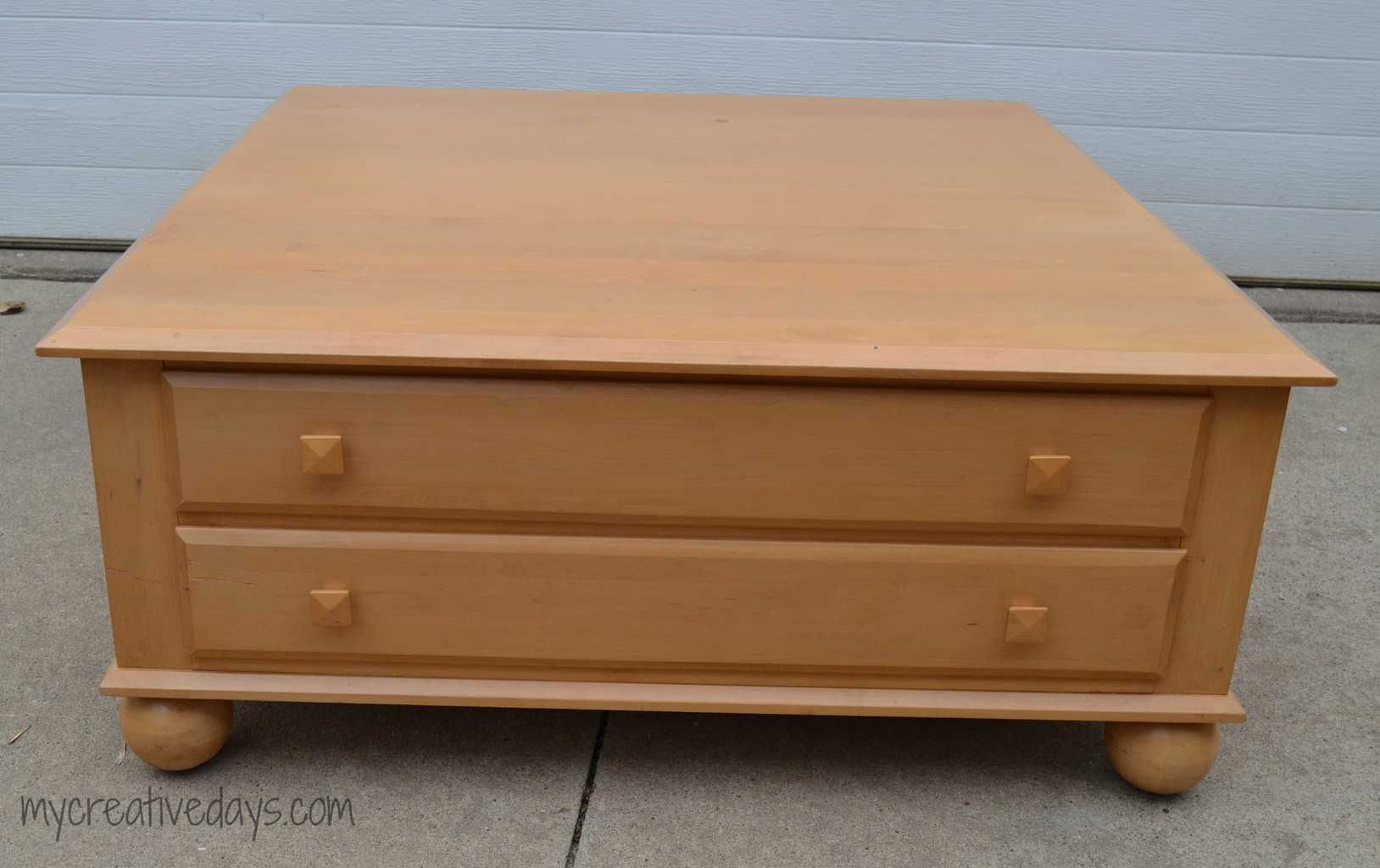 Guess what? I painted the table! And……… I am so happy I did!
I bought it at a yard sale. I didn't pay a lot of money for it. I never wanted to get rid of it because it is built to stand the test of time. My kids can sit on it, stand on it and eat on it without damaging it at all.
I knew paint would be the perfect fix for the relationship this table and I have had over the years. 😉
To start this transformation, I sanded the table to rough up the smooth, shiny coat it had.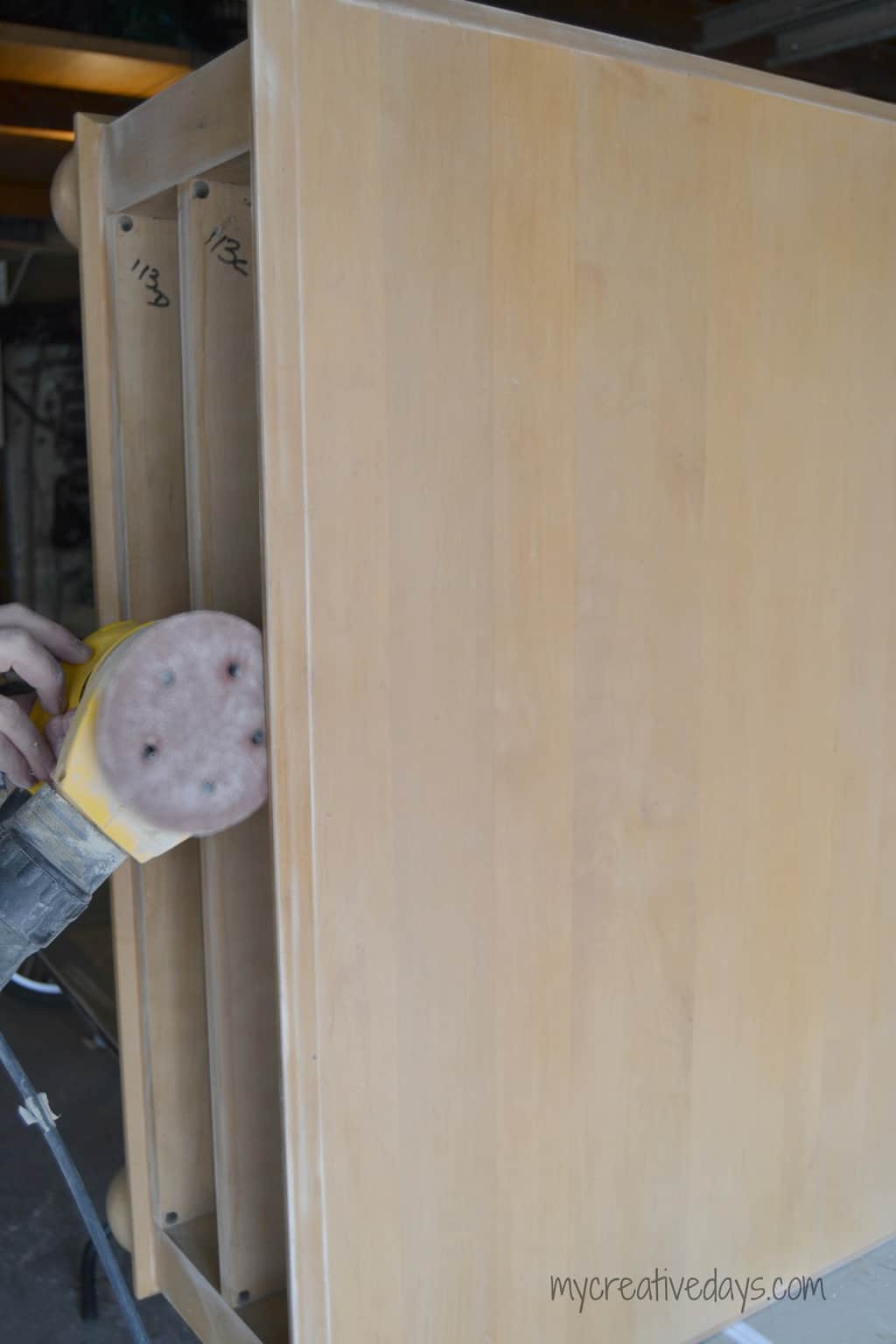 I LOVE mixing paint colors together to come up with the exact color I want.
I wanted a gray"ish" color on this table so I mixed "Hurricane" and "Vanilla Frosting" from Country Chic Paint together. This not only "lightened" the color, but it really brought out the blue tones that "Hurricane" has in it. It was an unexpected, FANTASTIC surprise. The color was AMAZING!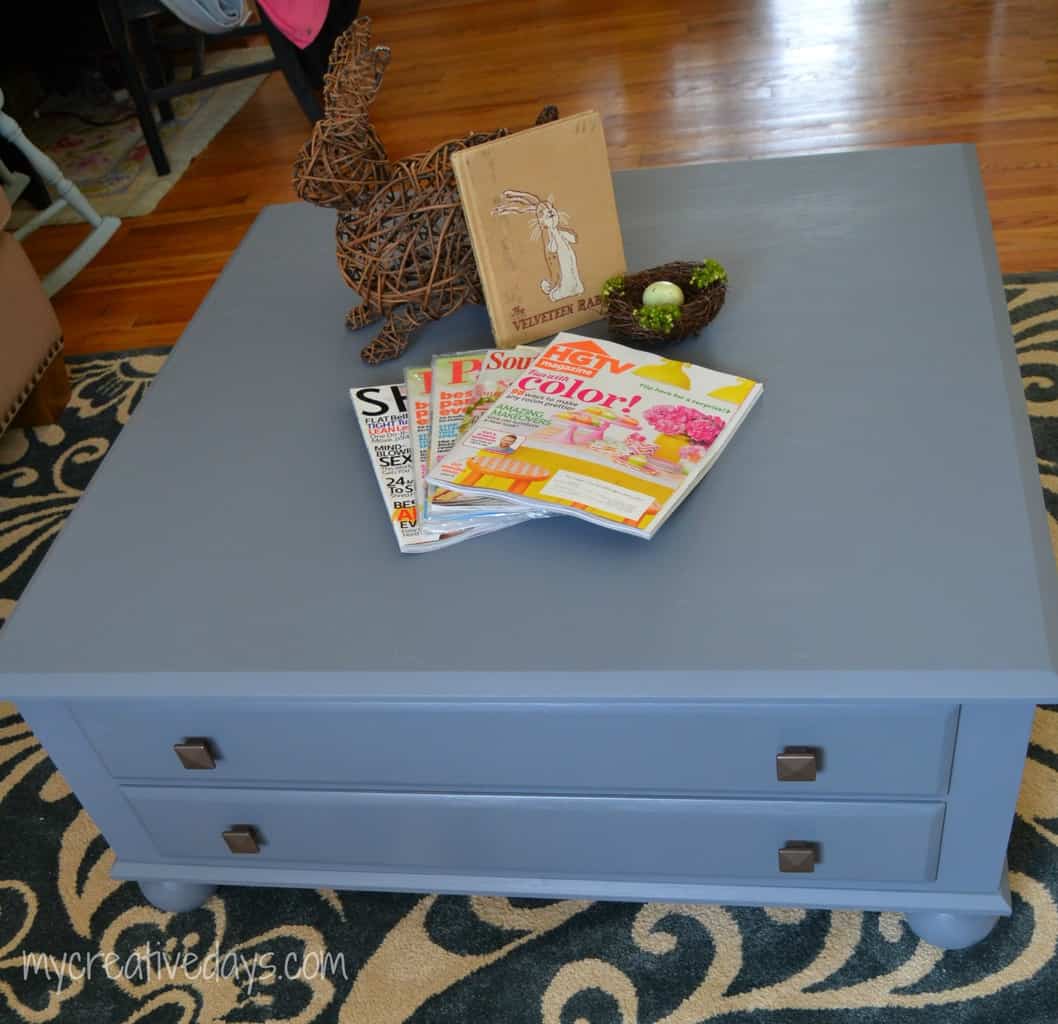 Of course, I could not just paint the knobs the same color. I wanted them to stand out a little more.
I spray painted them with a "Hammered Nail" spray paint. It made the knobs look a little industrial and the colors look great together.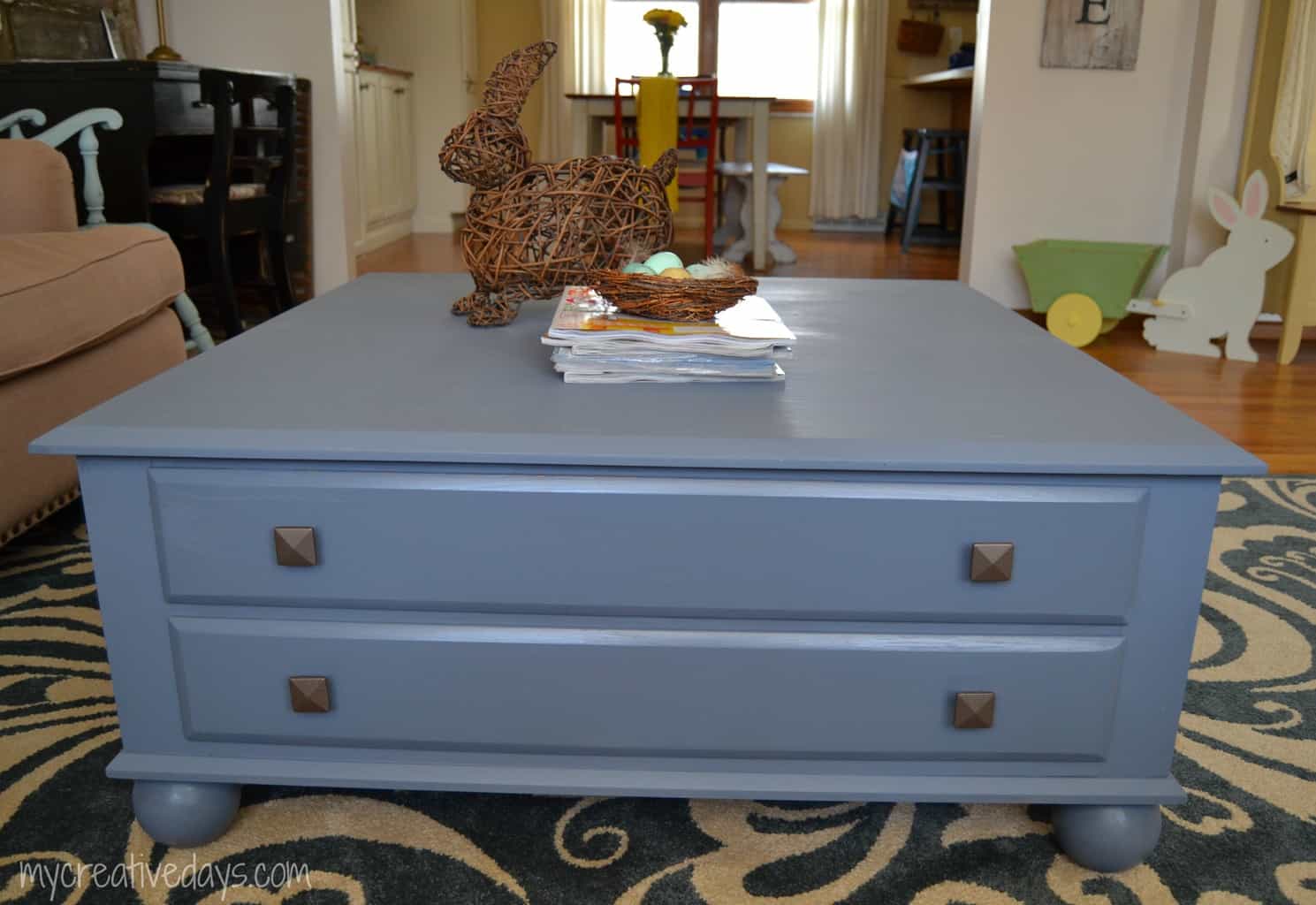 This table is still ready for years of climbing, sitting, eating and playing BUT now, it is pretty too!