When Porch.com asked me if I would be a part of their #loveyourhome series, I was more than excited to jump on board. The saying, "love your home" is so important and means something different to every person. I truly believe no matter where you are living (apartment, house, castle, basement, camper, etc.), it should be a reflection of who you are and what you want and need your space to be.
When I started thinking about this post and narrowing down one of my favorite spots in our home, the time of year really made an impact on my decision.
Our bedroom kept coming up for this #loveyourhome series.
When I said the time of year played a role in my decision, I wasn't kidding. This time of year brings low temps and night comes so early so we find ourselves inside a lot more than any other time of year. For our family, our bedroom becomes a hangout during the winter months. It is not big or fancy, but it is a favorite spot for other, more important reasons like snuggling, reading together and sometimes, family movie night.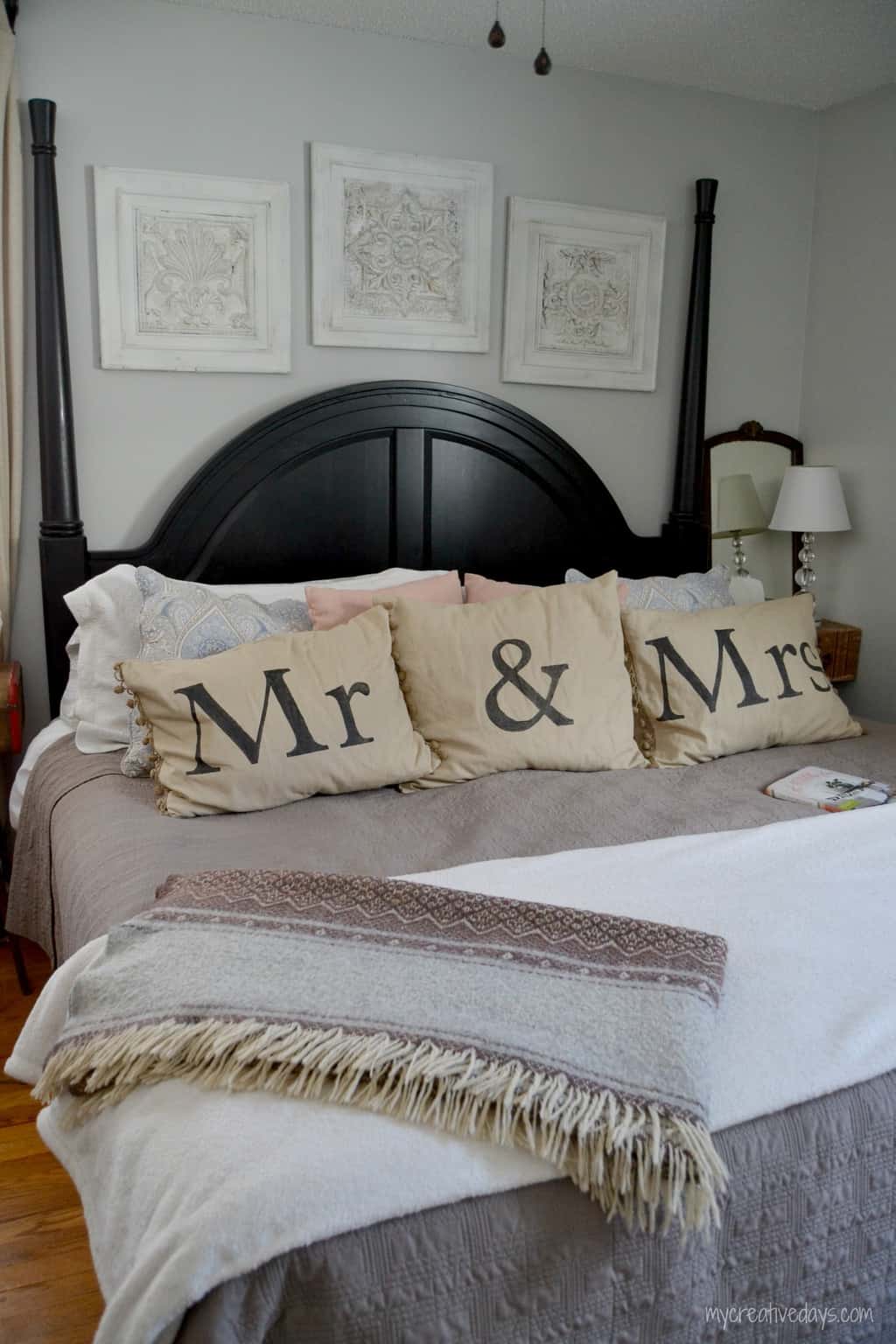 This winter, we have gathered in our bedroom a lot. After the kids and I have our jammies on, we will climb into the bed together. Sometimes we read, sometimes we talk and sometimes we just snuggle. I cherish every moment we spend together in our bed because I know times like these will come to an end sooner than I like to think about.
Our bedroom is also a favorite spot for me because of the way it is decorated. If you have read this blog before, you know that I love all things repurposed, thrifted, rustic and vintage. Our bedroom is decorated like the rest of our home and it has a lot of my favorite finds in it.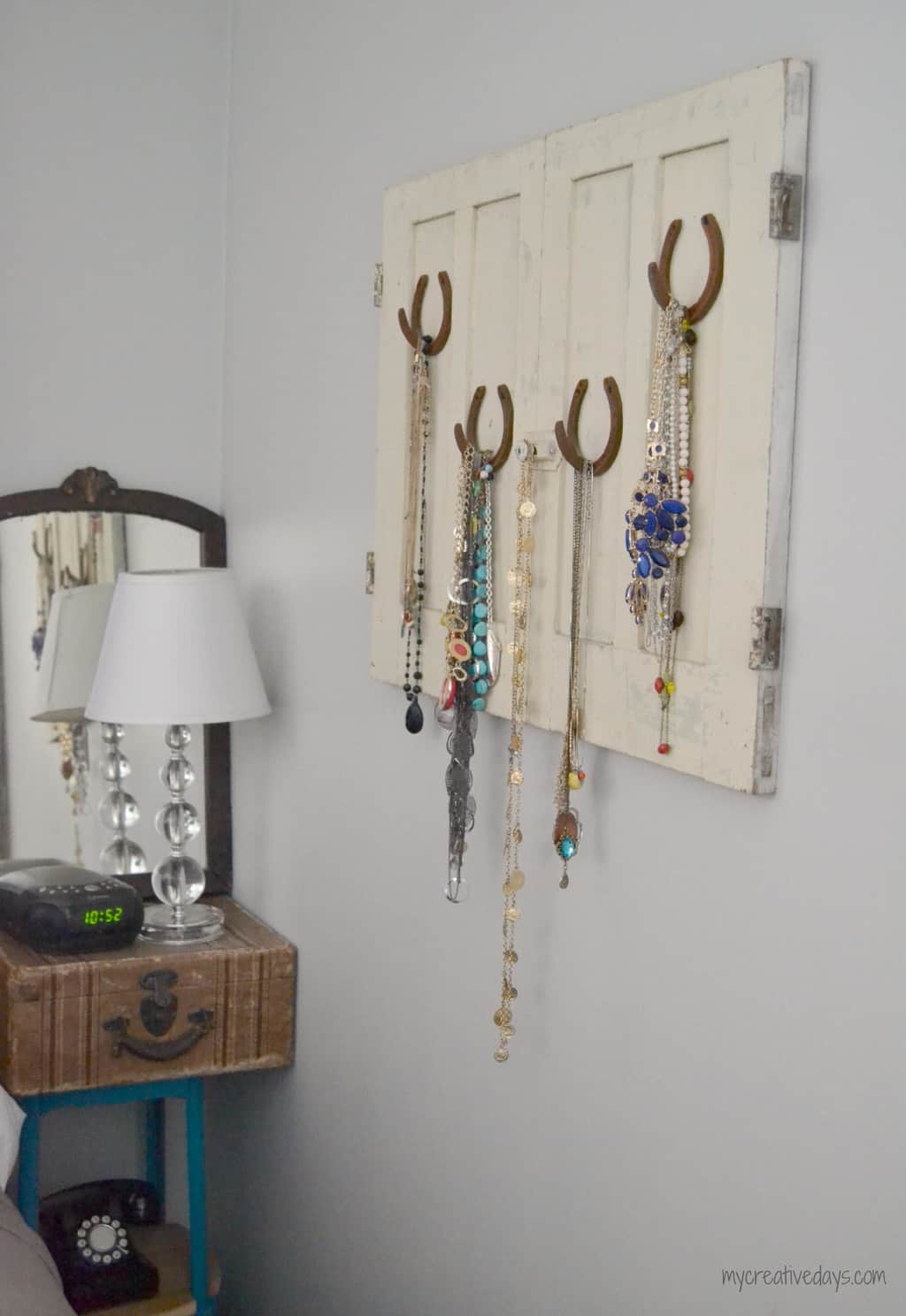 One example is my necklace display.
I don't wear jewelry all the time, but I like to have it for the times I do and there is something about jewelry that I can't pass up when I am thrifting or hitting yard sales. To make the display, I screwed horseshoe hooks to salvaged cabinet doors and hung them on the wall. My daughter says it is the "art masterpiece" in our room. I agree!
Another thing about our bedroom that makes it a "favorite" is that it is not all "matchy-matchy". I am in my element when I am finding different ways to make or use furniture in a space. Instead of having matching side tables on each side of the bed, I use vintage stools and put vintage suitcases on the seats.
They are the perfect size for our small bedroom and function very well.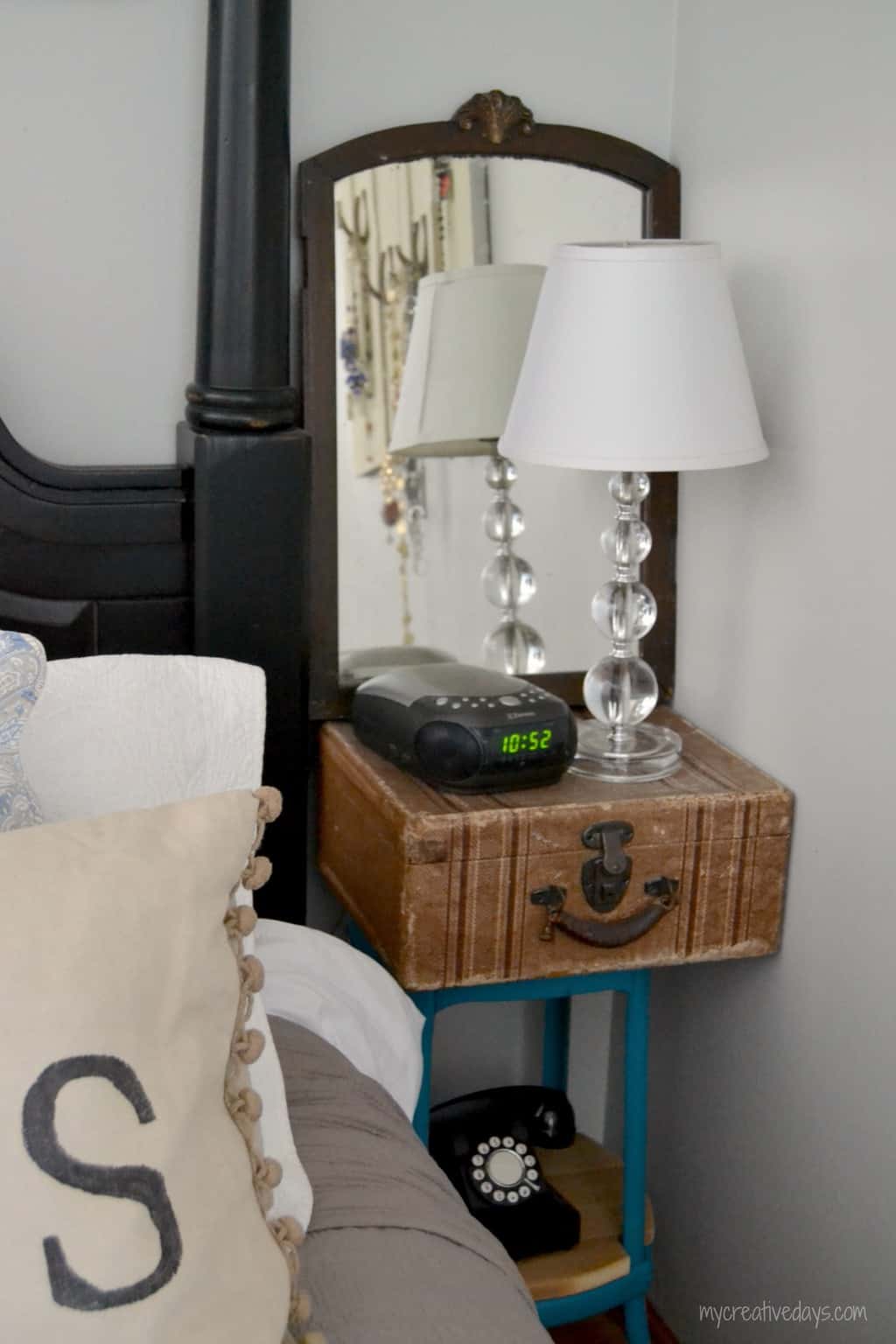 The suitcases are not only beautiful, but functional. All the clutter that usually sits on top of night stands fits right inside the suitcases. Brilliant, right?!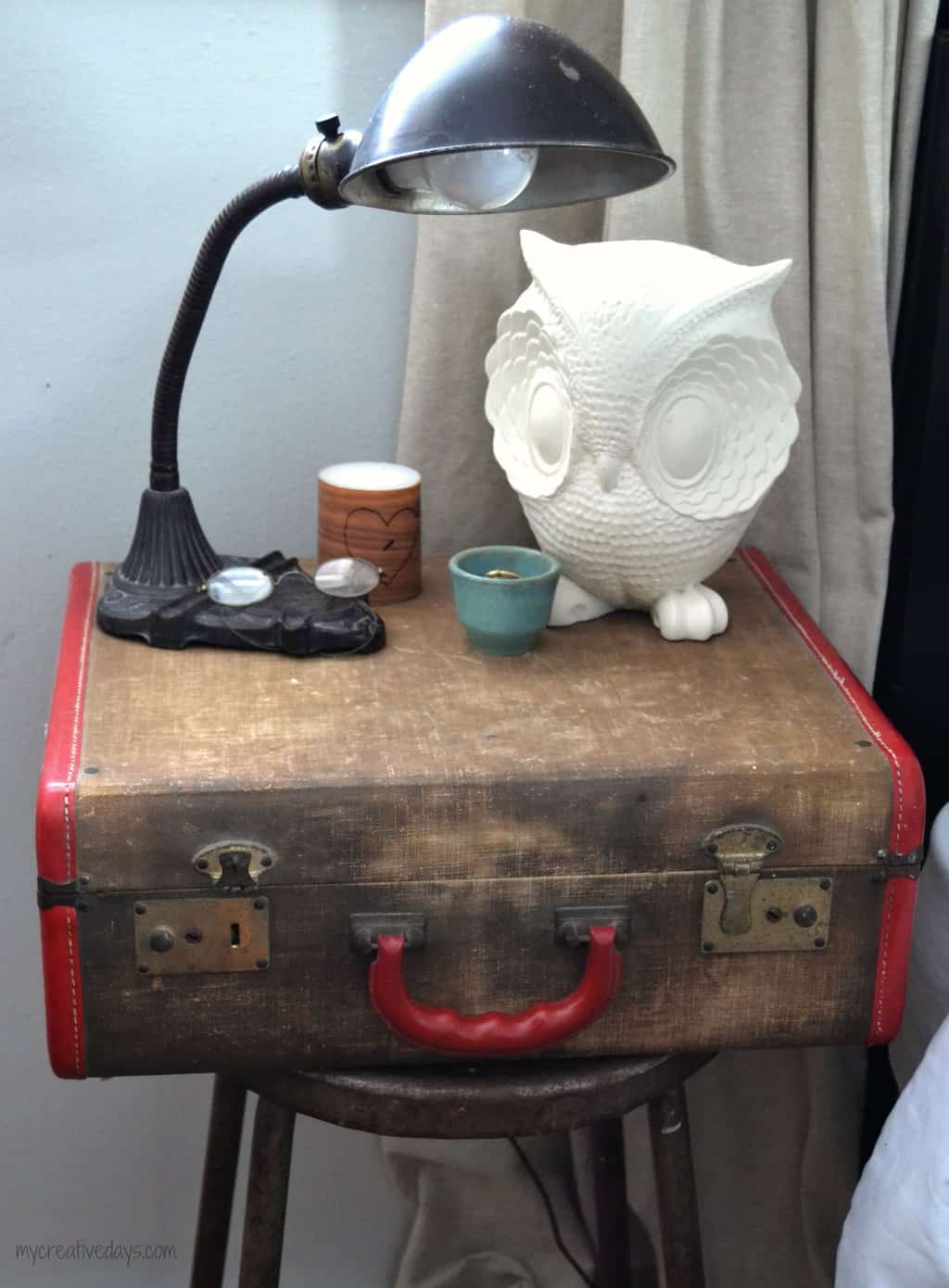 When I was growing up, we had a buffet in our dining room. I can remember that piece vividly.
A few years ago, I was lucky enough to find the exact buffet at a yard sale for an UNBELIEVABLE price!! It was not in great shape, but I stripped and stained it, and now it looks exactly like the one we had growing up.
It serves as a dresser in our bedroom.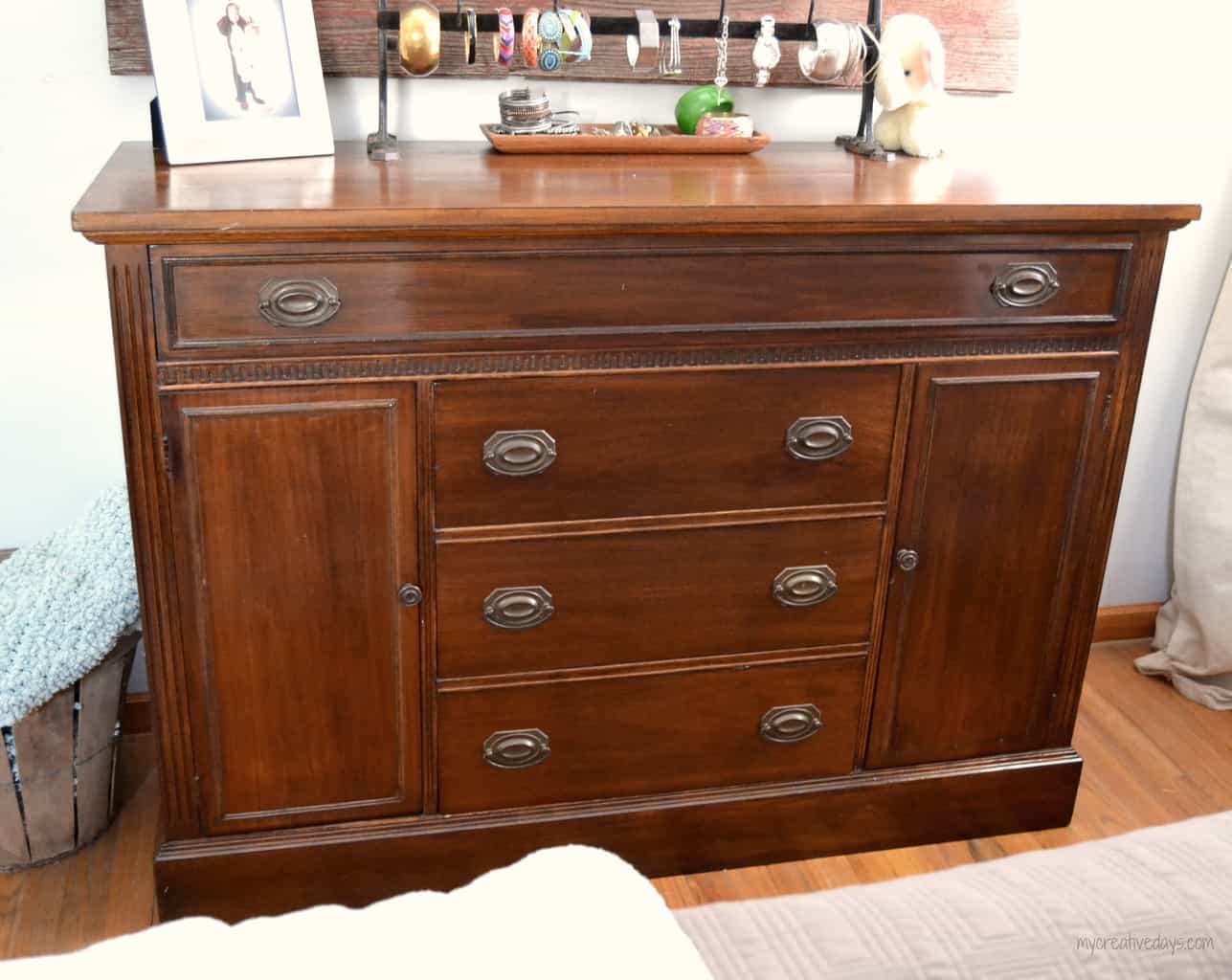 Some of my favorite pictures are in our bedroom.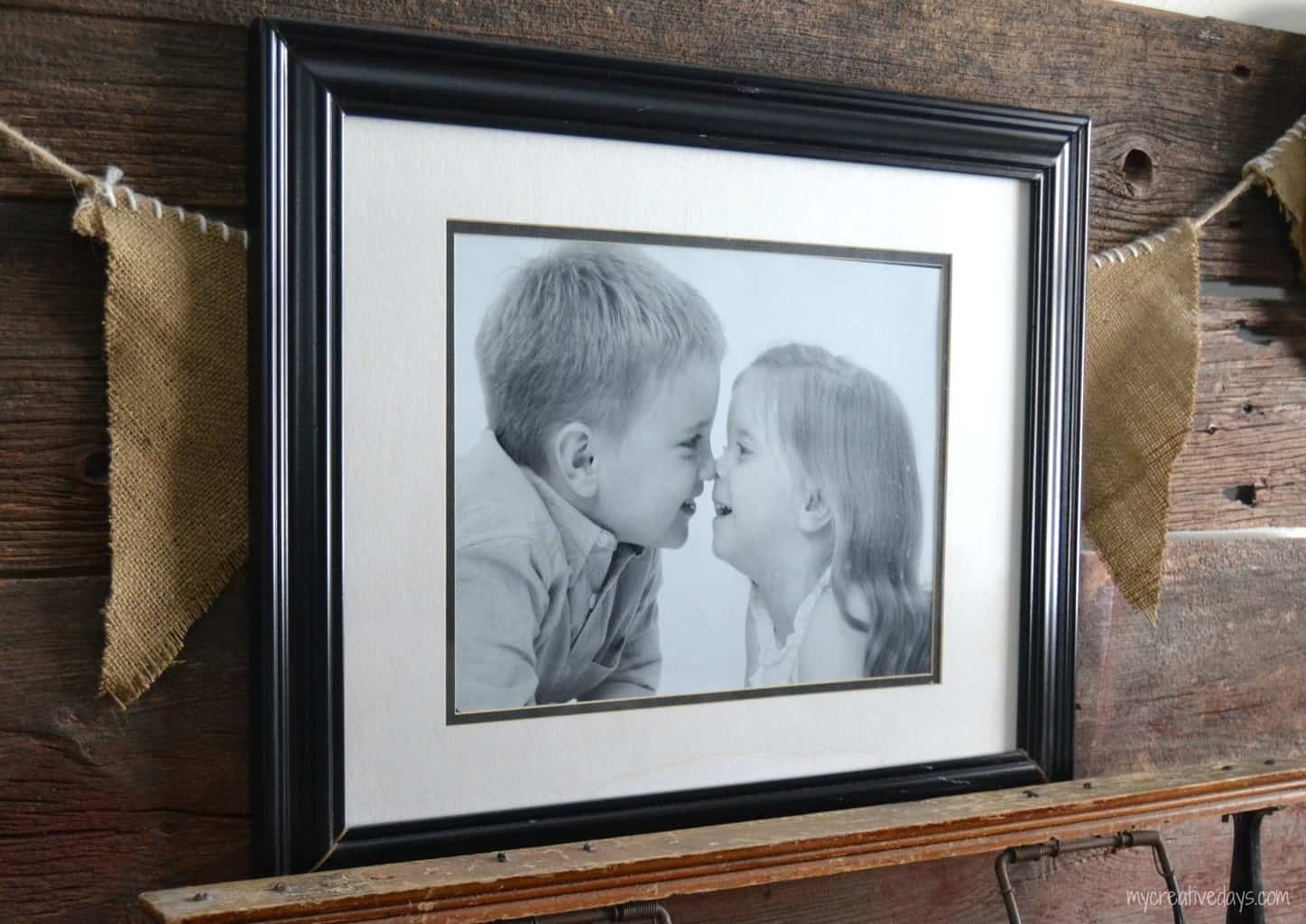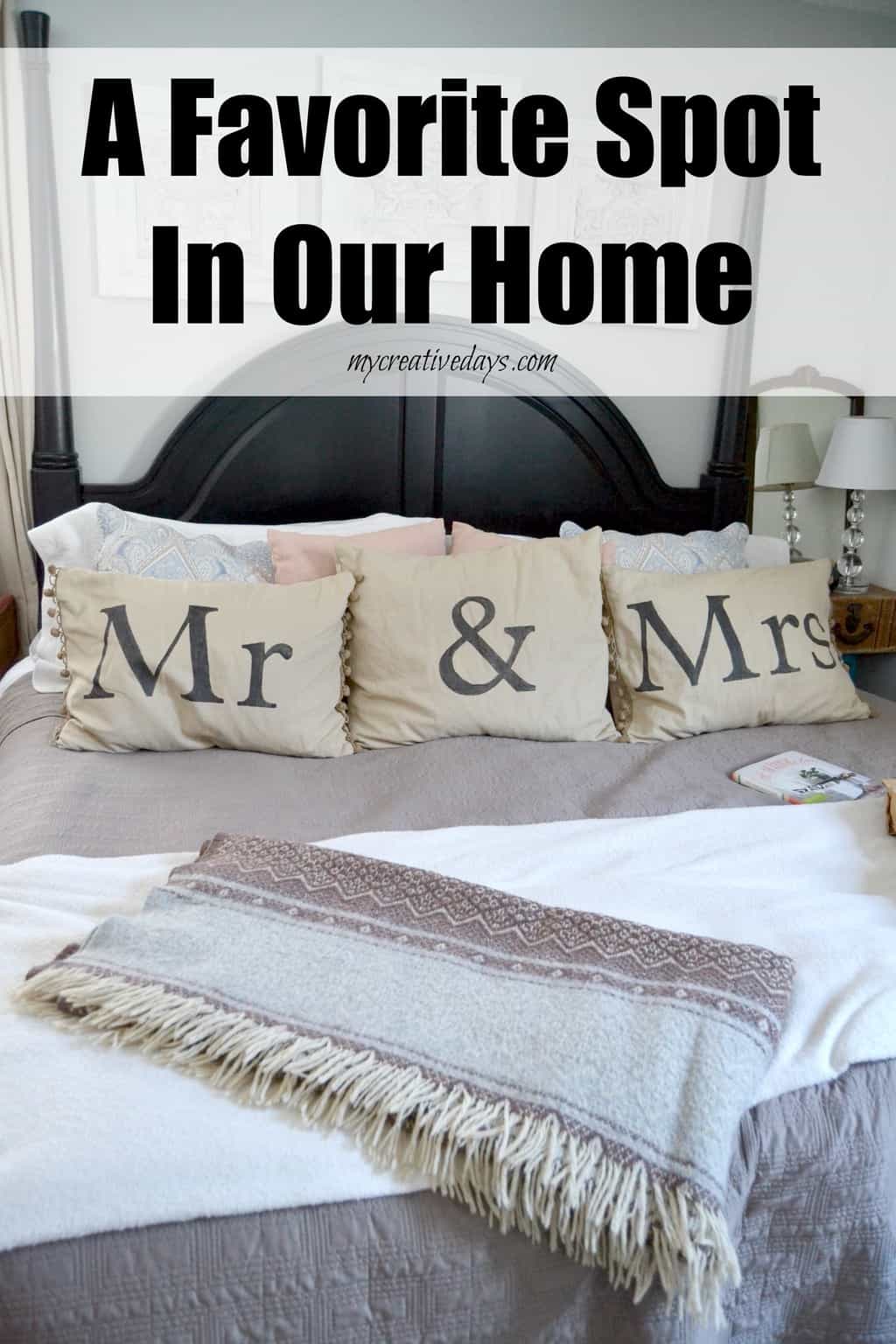 I am so excited to be a part of the #loveyourhome series with Porch.com. It has taken me a long time to get here, but I am grateful for our home and all the great things it has to offer. Sure, I will change things around, repaint walls and redecorate (I have actually started to change a few things in our bedroom), but I would do that in any home we lived in. We have made so many great memories inside these four walls and I am thankful for everything this home has taught us and continues to teach us.
What is your favorite spot in your home?