It is giveaway time!
This giveaway was a lot of fun because I got to put together some of my favorite things to give away to you! What better way to welcome spring than with a giveaway?!
I am not alone. This giveaway includes a group of bloggers who came up with their own "favorite things" to give away and we are promoting them together!
Here are the fabulous products you will be getting in my giveaway: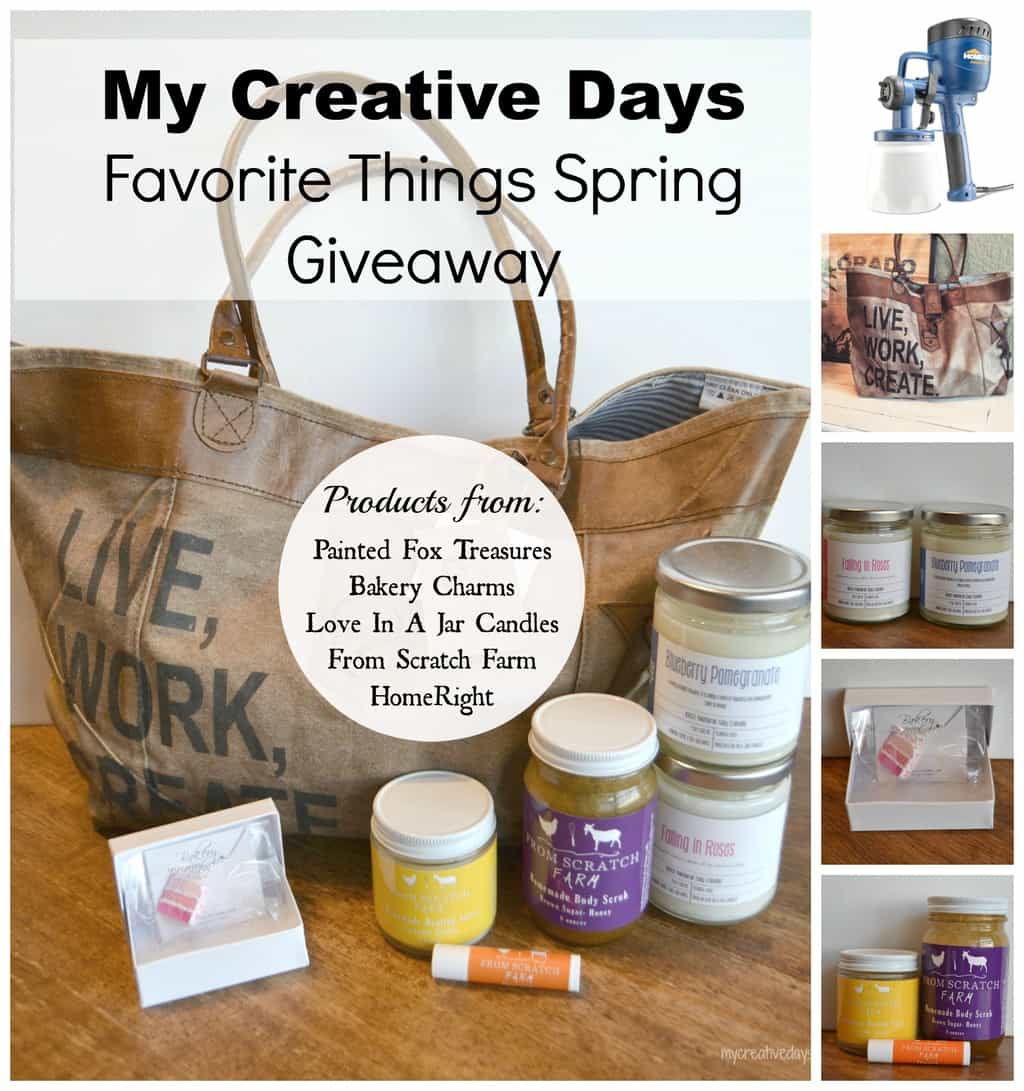 For my Favorite Things Spring Giveaway, you will get:
Here are the other bloggers and all their goodies they are giving away: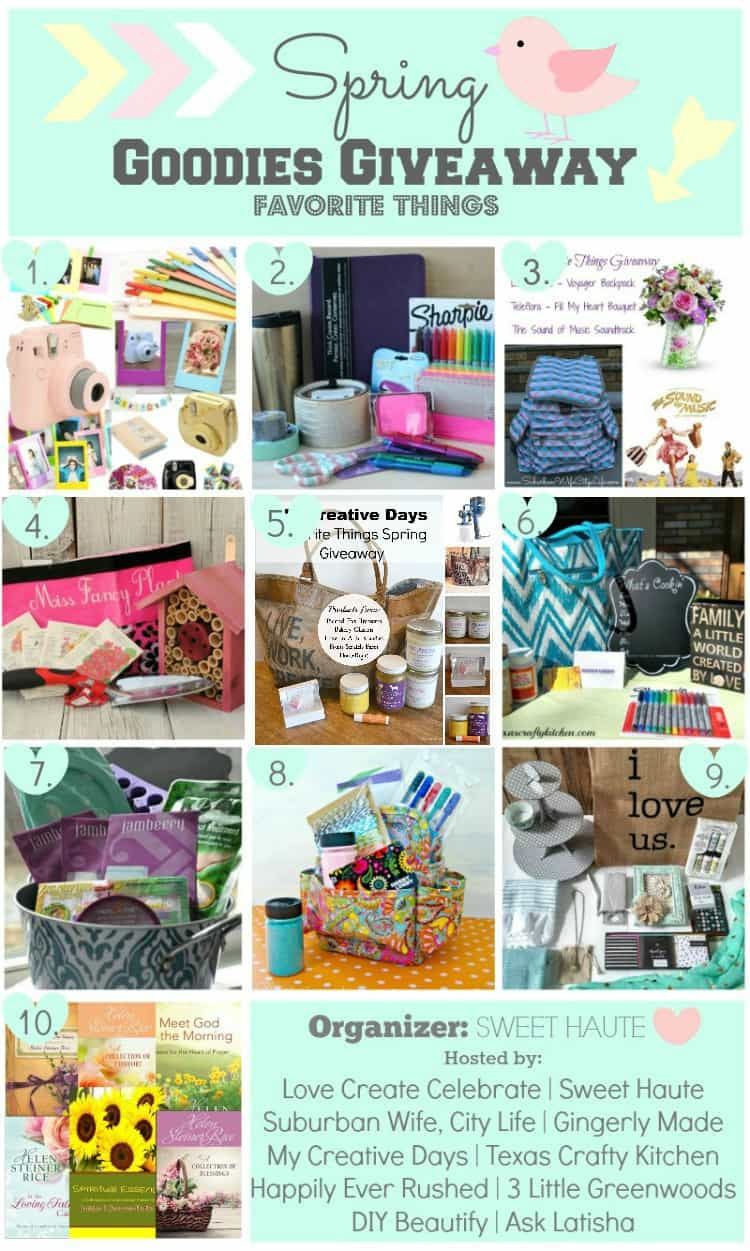 Enter the giveaway below! Good luck!