This month's Make It Challenge was a Dollar Store gift. There are so many things you can find at the dollar stores and even more stuff you can find in the dollar section at Target. For my gift, I used Dollar Tree items and Target dollar bin items to make homemade lotion gifts for my family and friends. My mom used to make this lotion for my sister and I and then a friend brought it to me a couple of years ago so I thought this would be a great gift idea to share with you.
To make this gift, you will need:
Jars
Vitamin E lotion
Petroleum Jelly
Baby lotion
Mixer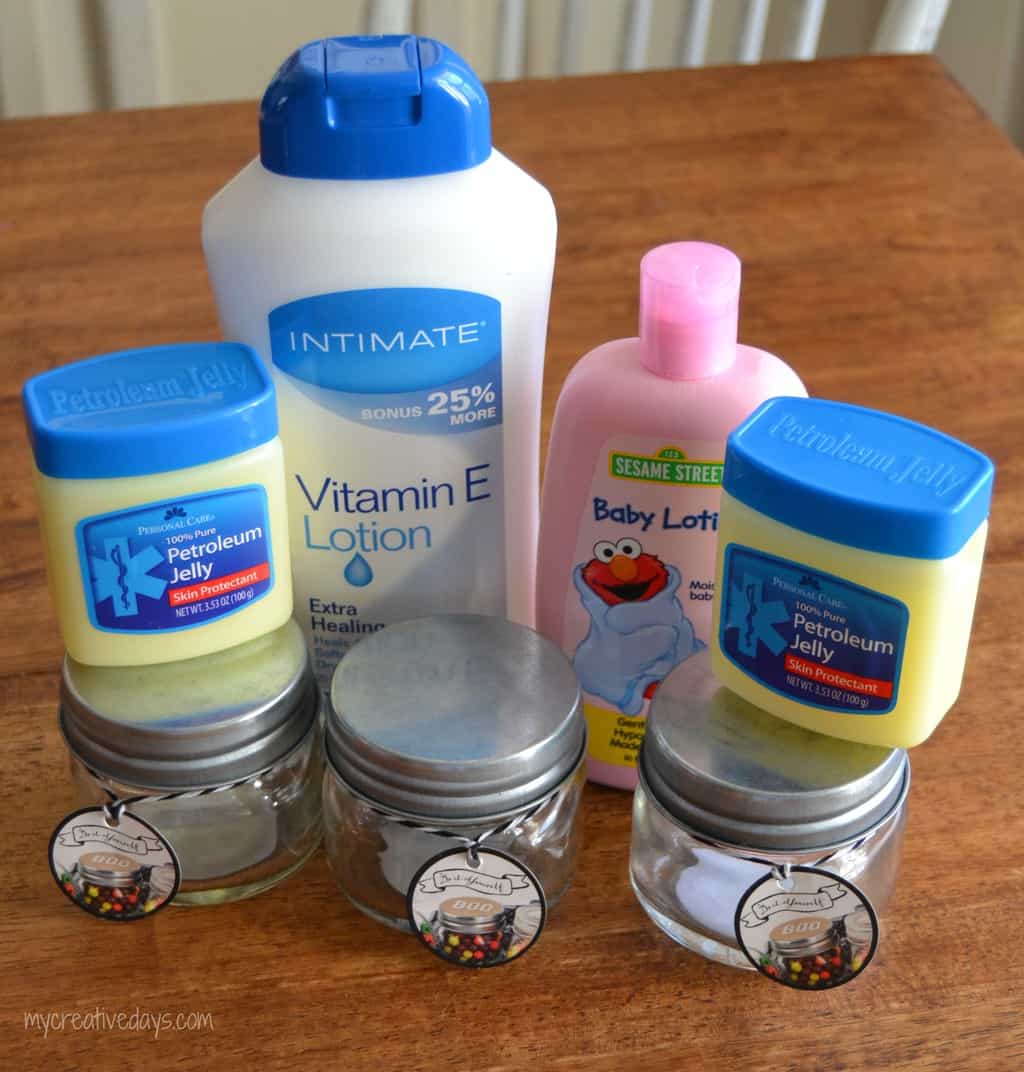 The jars I used for the lotion were actually on clearance after Halloween in the dollar bins at Target. The rest of the products I found at my local Dollar Tree.
This lotion recipe could not be any easier. All you have to do is put equal parts of the baby lotion, Vitamin E lotion and Petroleum Jelly in a bowl and use a hand-held mixer to mix them up very well. I picked up an extra hand mixer at a yard sale to use on projects like this so I don't have to use my regular mixer.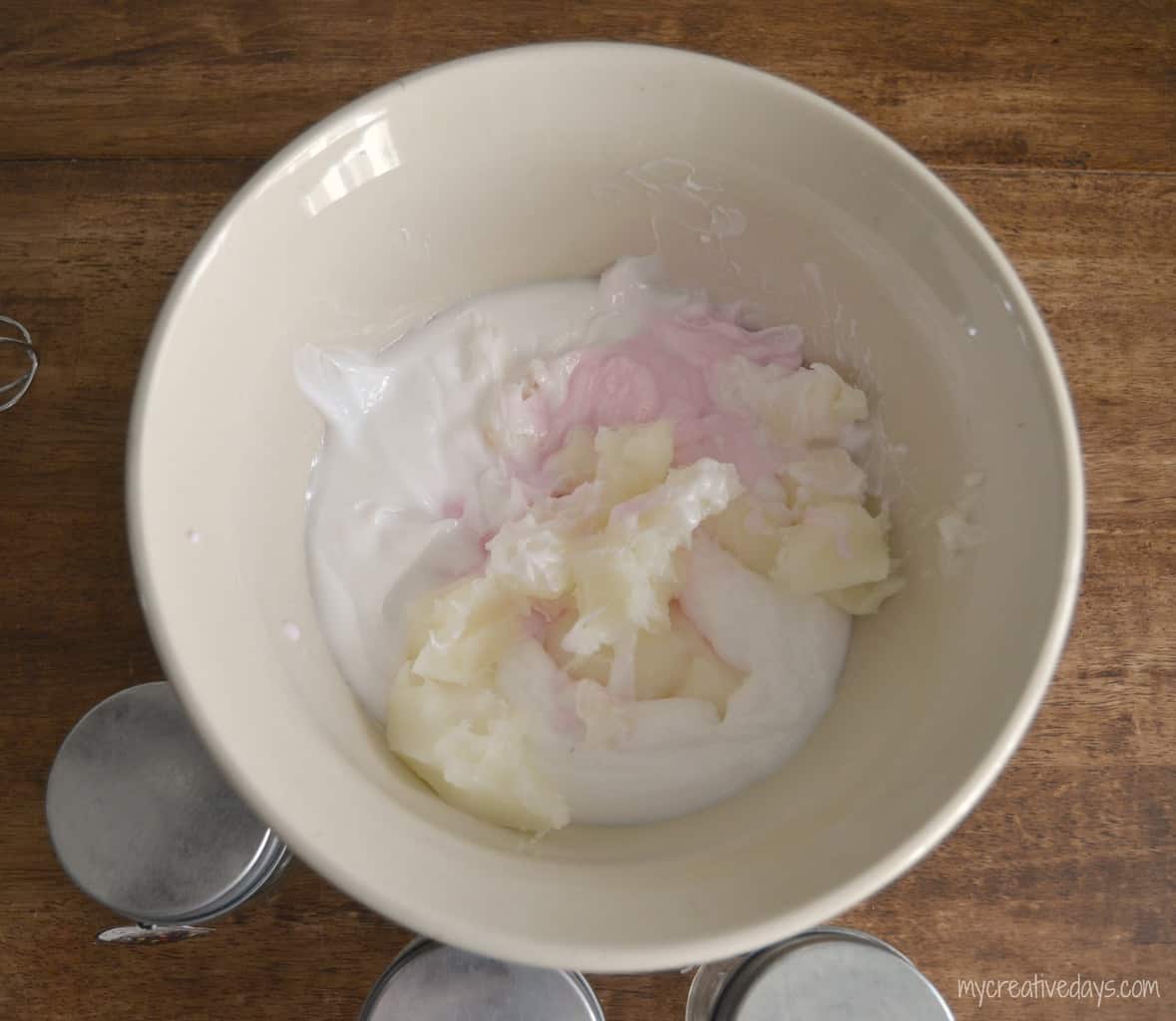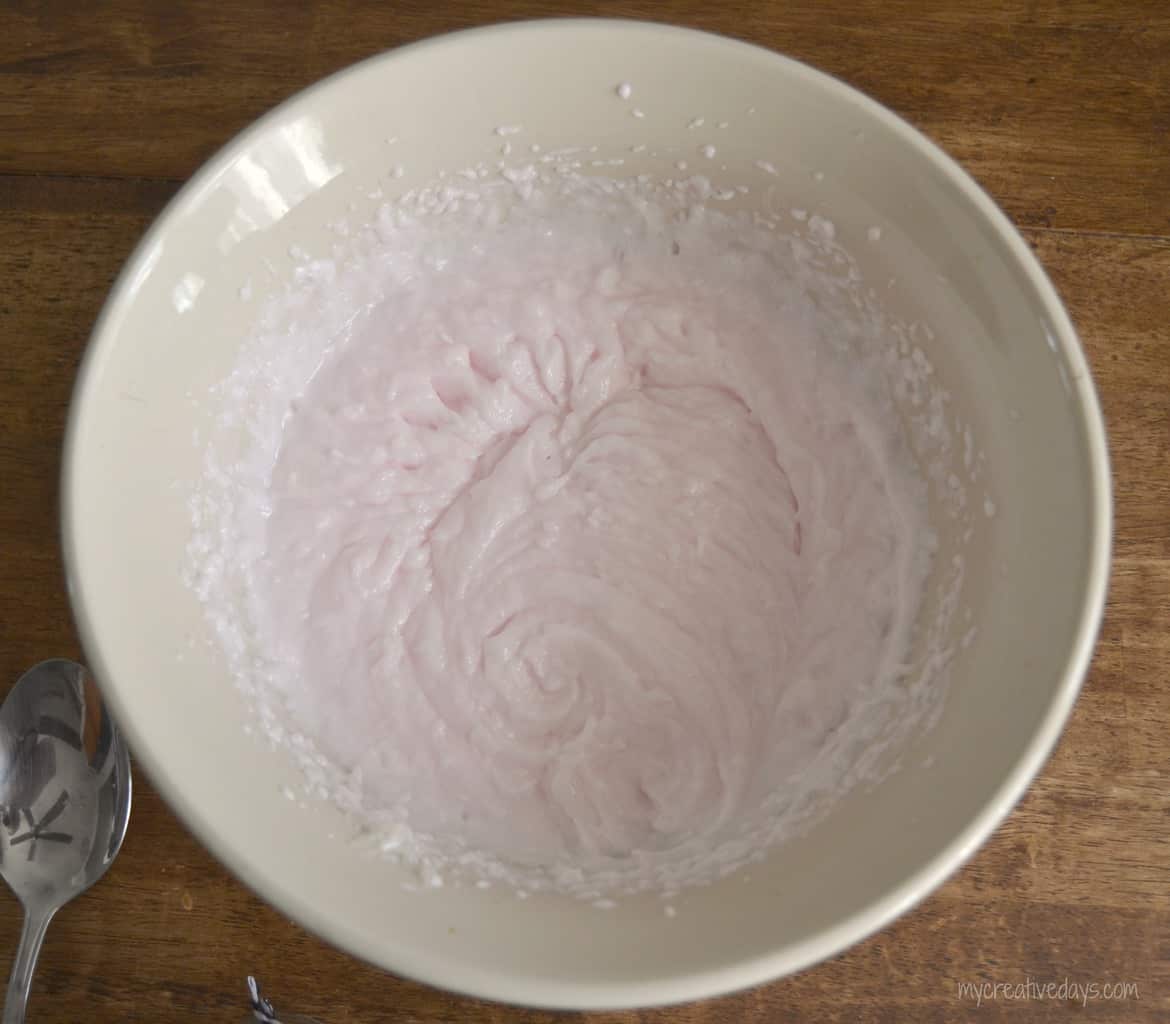 Once the lotion is mixed really well, scoop it into the jars.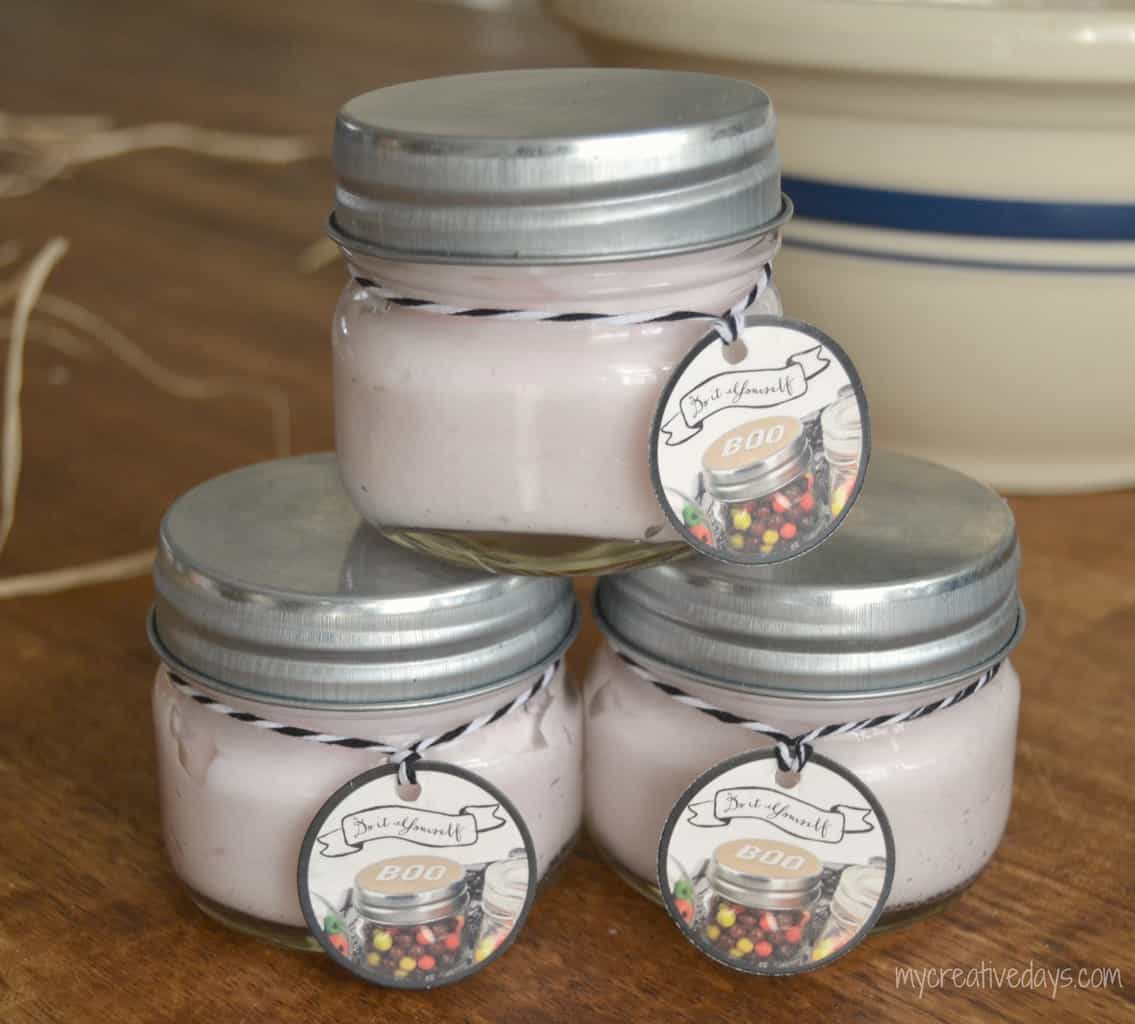 I removed the Halloween tags my jars had and added some holiday colored ribbon, twine and raffia to them.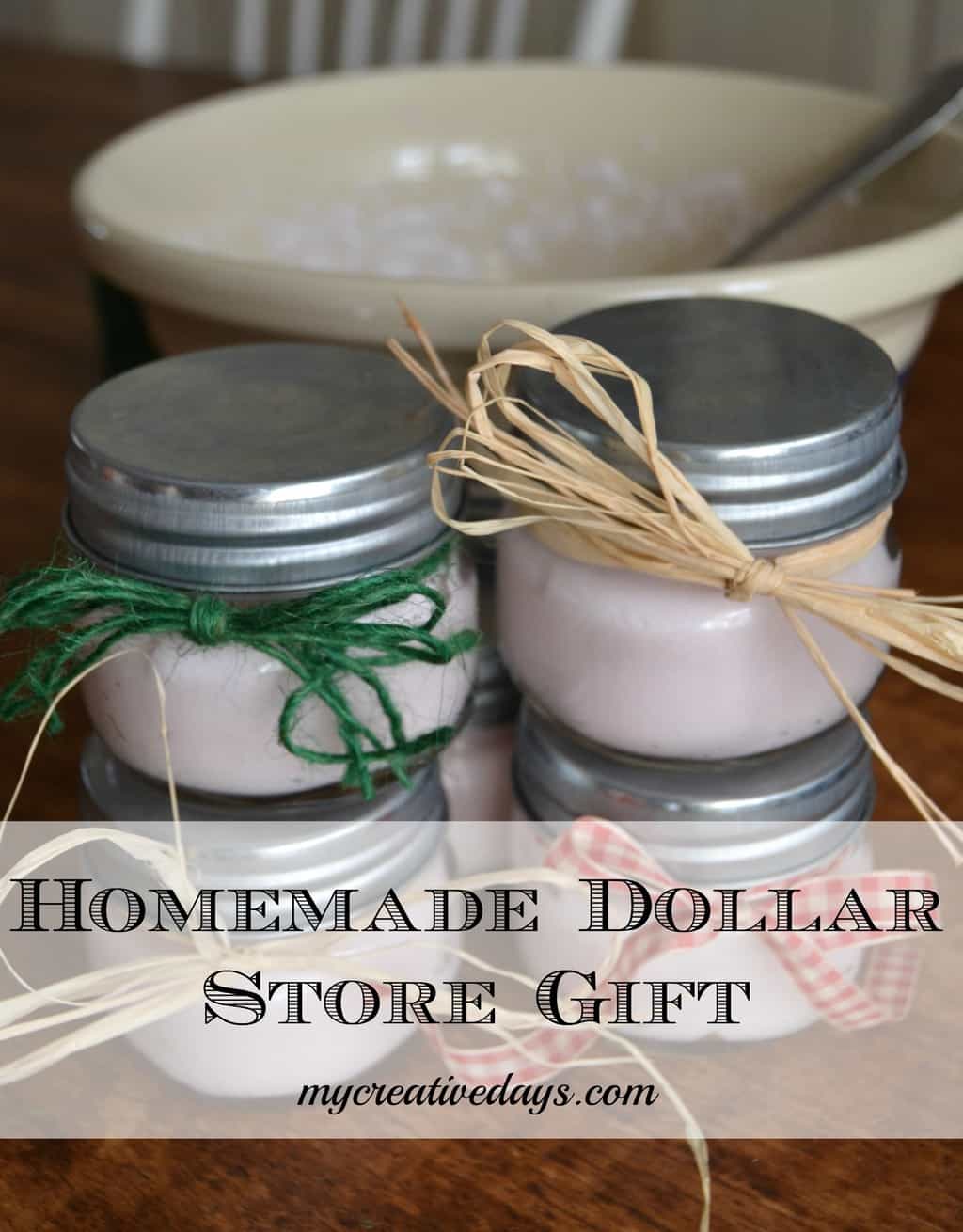 This homemade lotion would be a great addition to a gift basket for a teacher, neighbor or friend. Not only is it inexpensive, but it is homemade! My favorite kind of gift for the holidays!
Check out all these other great ideas for Dollar Store gifts:


Dollar Store Place Setting & Take Home Gift // Chocolate Candles // Advent Calendar // Santa Mug // Have an ARTSY Little Christmas! {Gift in a Jar}  // DIY Dessert Stand // Kitchen Dollar Store Gift // Vintage Christmas Cloche // Homemade Lotion // Gift Jar and Free Santa Printable