I want to thank Lennox for sponsoring this post. All opinions are my own.
When you think about your home, what comes to mind? Square footage? Location? Number of bedrooms? Layout? Style? All of these things are fun and important, but there is something about your home that is even more important, but usually gets overlooked. Something that is essential to living in your home comfortably all year long – the way you heat and cool it.
For your heating and cooling system, you want the most efficient, most quiet and most reliable system on the market. A system that will save you money by working as efficiently as possible all year long. You want it to be perfect. Lennox offers all of that with their Ultimate Comfort System™. It's the most advanced, most efficient, most capable heating and air-conditioning system (HVAC) ever created. It's a triumph of Lennox innovation, comprised of the most advanced technology Lennox has ever assembled into one system. It's the system against which every other will be measured. One that redefines precision, consistency and comfort.
Since it is so hard to capture what "perfect" looks like in heating and cooling your home, Lennox has teamed up with artists who have the tools to express what "perfect" means. Art can illustrate ideas that are often hard to visualize. Now, when anyone wants to know what "perfect" feels like, Lennox will show them.
In this picture below, the artist is illustrating that the Lennox heating and cooling system is the king of all beasts in its efficiency and reliability, but it is also the quietest. The dragon is not able to rest around any other system, but can sleep peacefully on the Lennox system. The art in this mural is beautiful and after hearing the artist's motivation behind it, the dragon really conveys the message Lennox is trying to portray.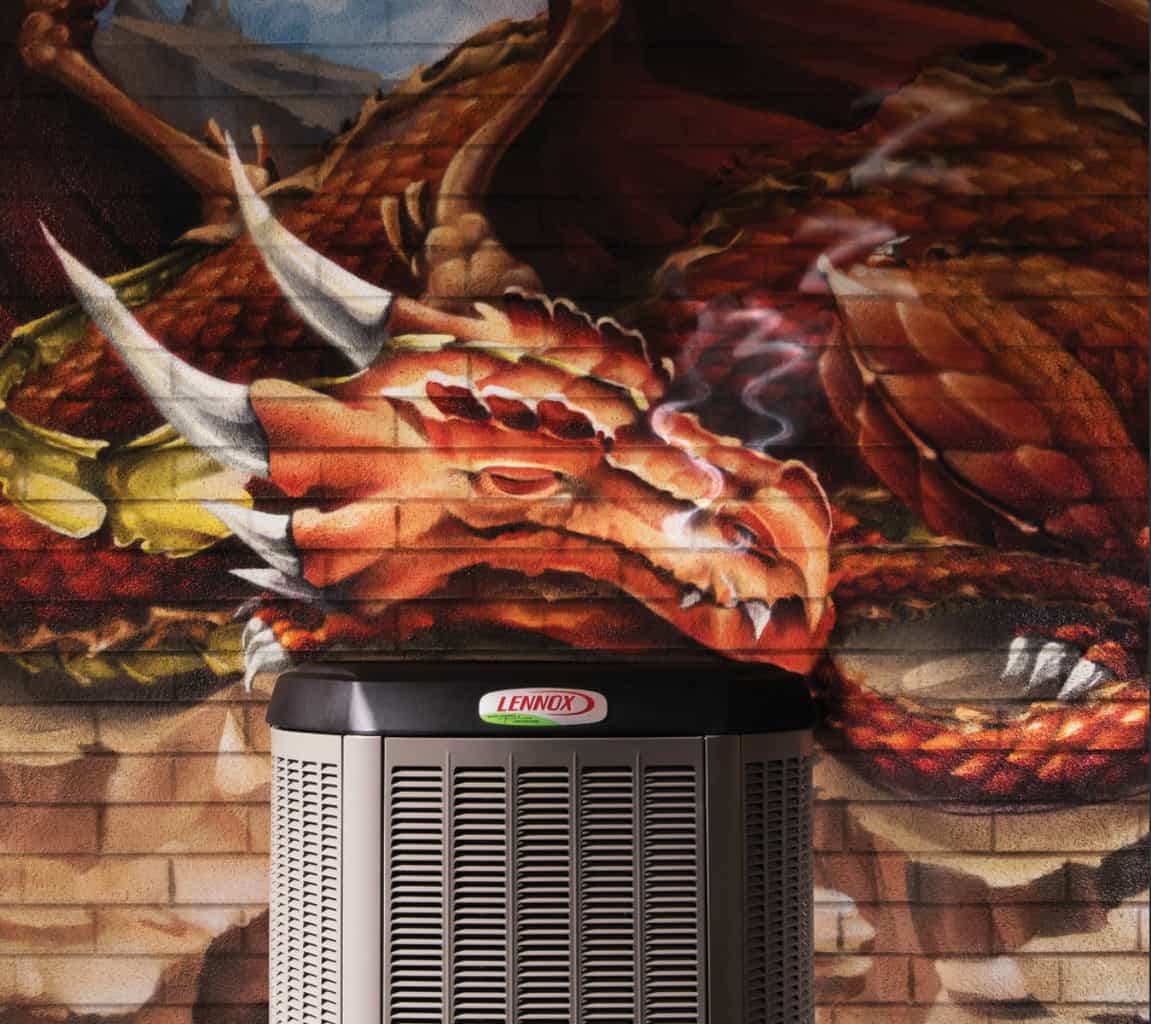 Check out this video to see the dragon in action:
One of my favorite artist's vision for this campaign was the vault. Nothing is more important to reducing utility bills than your HVAC system. Lennox offers the most energy-efficient system in the world. Lennox SunSource® is the only HVAC system that can be powered directly by solar panels to reduce bills and environmental impact. The vault conveys how much money you will be saving in your home by heating and cooling it with Lennox. The Lennox system is like having a vault on the outside of your home to protect all the money you will be saving with their system. I am a HUGE fan of that.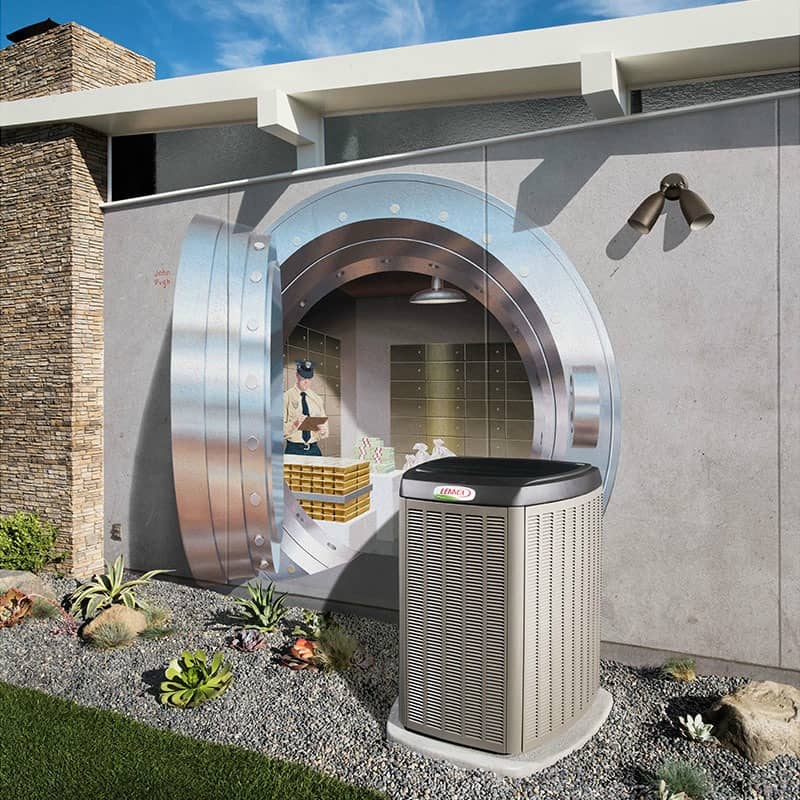 Talking about decorating your home and different home styles is always fun, but the heating and cooling system in your home should not be overlooked. It is one of the most important aspects of your home. If you don't have an efficient system to make your home comfortable all year long, all the other "fun" stuff like square footage and layout are void.
If you are looking for "Smart", Lennox iComfort Wi-Fi® technology allows you to control your HVAC system remotely from your phone whether you're in bed or at the airport. If you are looking for "Quiet", the Lennox HVAC with SilentComfort™ technology is just as quiet as your dishwasher even though it is bigger and more powerful. Of course you are looking for "Comfort." A Lennox HVAC system allows you to precisely control the temperature and humidity in every room in your house and eliminate impurities in the air. If you are someone who wants to help the environment, the Lennox SunSource® is the only HVAC system that can be powered directly by solar panels to reduce bills and the environmental impact.
I love decorating and rearranging things in our home, but I know for our home to be welcoming to guests and comfortable for our family, it all has to start with the HVAC system. If I want to continue making improvements to our home, my HVAC system needs to run efficiently to keep saving me money for the other "fun" things I want to do to our home.