I love this transformation! It is one of my favorite projects we have done.
We tried to sell this bookshelf at our last yard sale. I am so glad it didn't sell because we were able to make it into child-sized lockers!!
This is how we did it: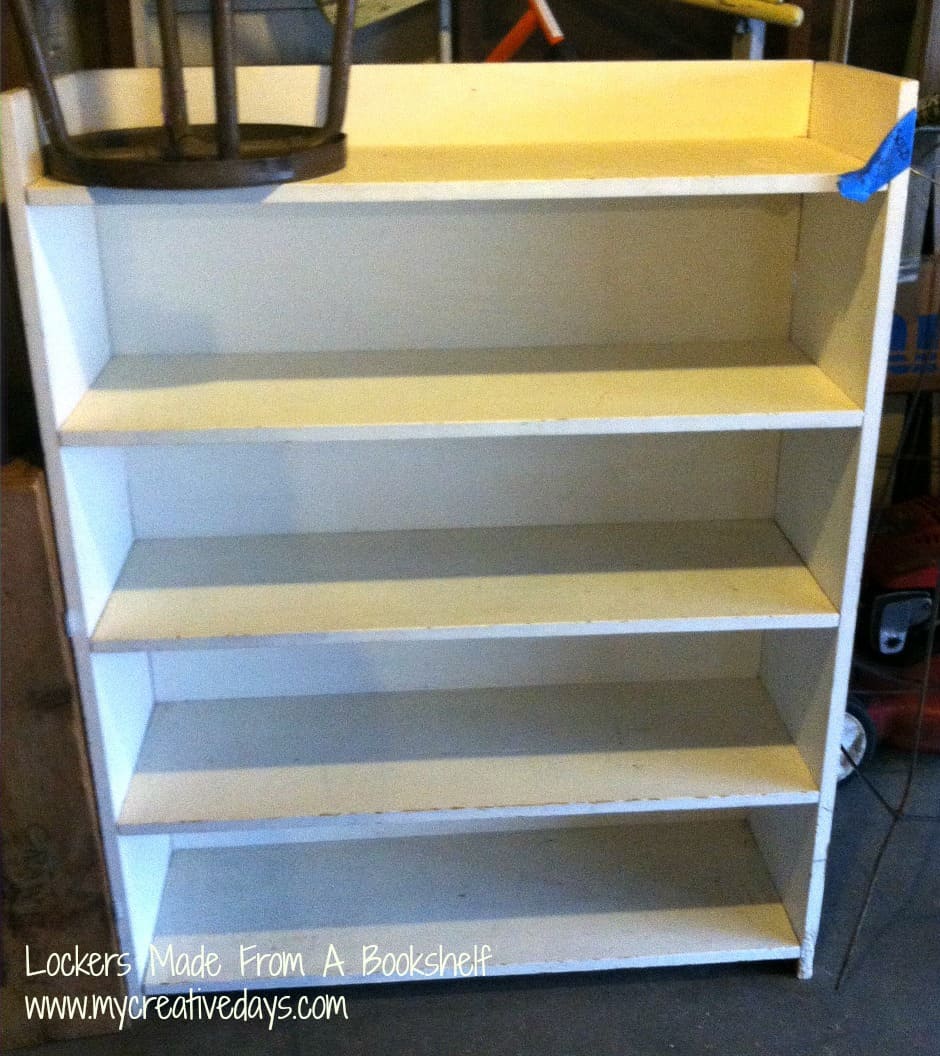 Hubby cut the "excess" wood off the top and bottom of the bookshelf and then turned it on its side. We decided it needed to be a little taller so we added some "feet" using left over table legs we had from the upcycled suitcase project I posted about here.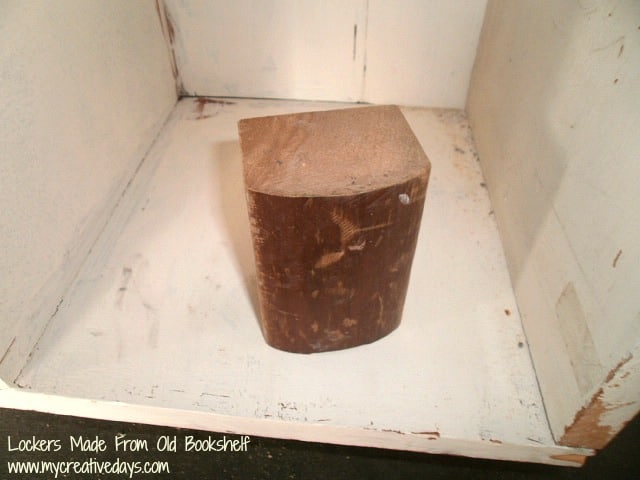 The "feet" made the lockers the perfect height.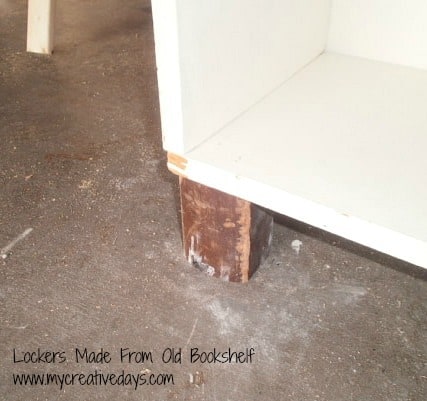 Next, Hubby added a piece of trim to the top of the lockers. The trim enabled us to add numbers to the lockers. What's a locker without some numbers?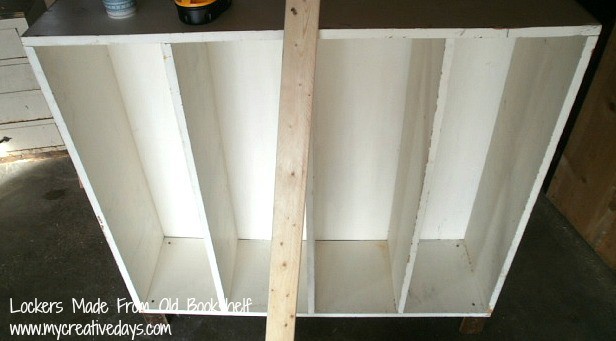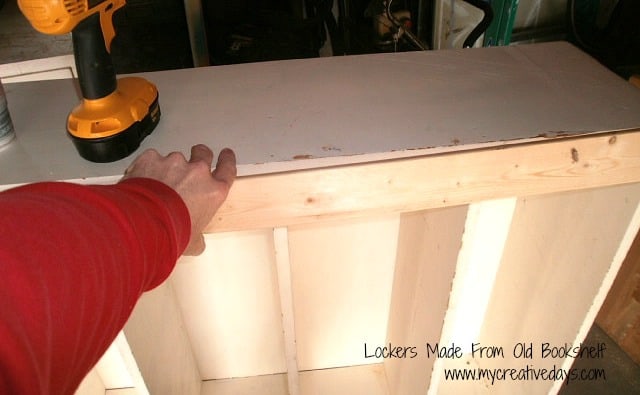 Hubby (being the perfectionist that he is) used caulk to fill in any imperfections he saw.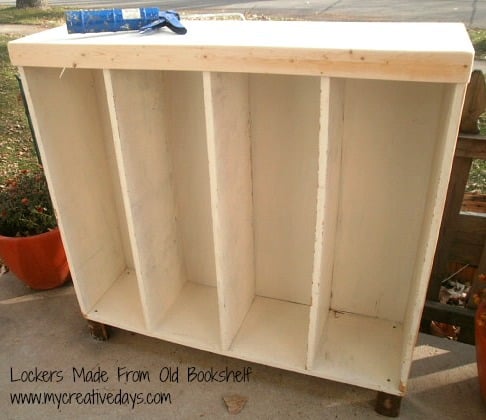 I painted it all a fun turquoise color.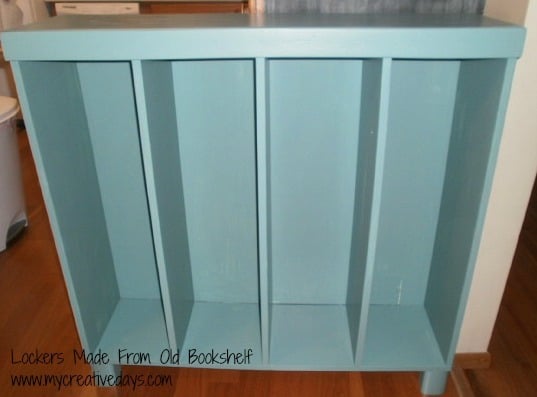 The numbers and hooks are the final touches.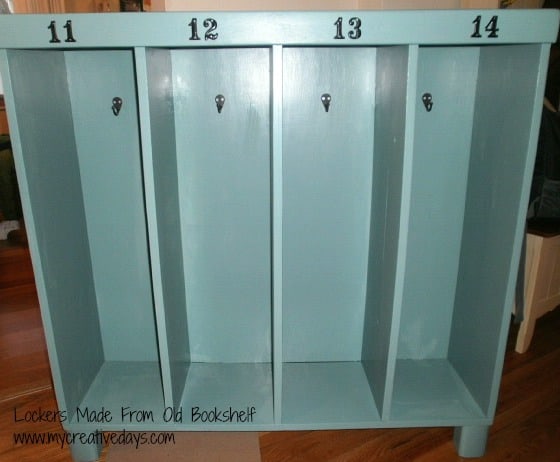 These lockers are perfect for dress-up clothes, shoes and hats. This was such a fun transformation that I will never look at a boring bookshelf the same again.