It is so much fun getting together with a group of bloggers and coming up with creative ideas to share with you all. This time we are sharing some ways to "Trim The Tree".

At the end of this post is a list of all the ornament and tree skirt ideas. There are so many wonderful ideas!
For my project, I am sharing my Melted Snowman Ornament. It is so simple to make and it is one that the kids can get involved with.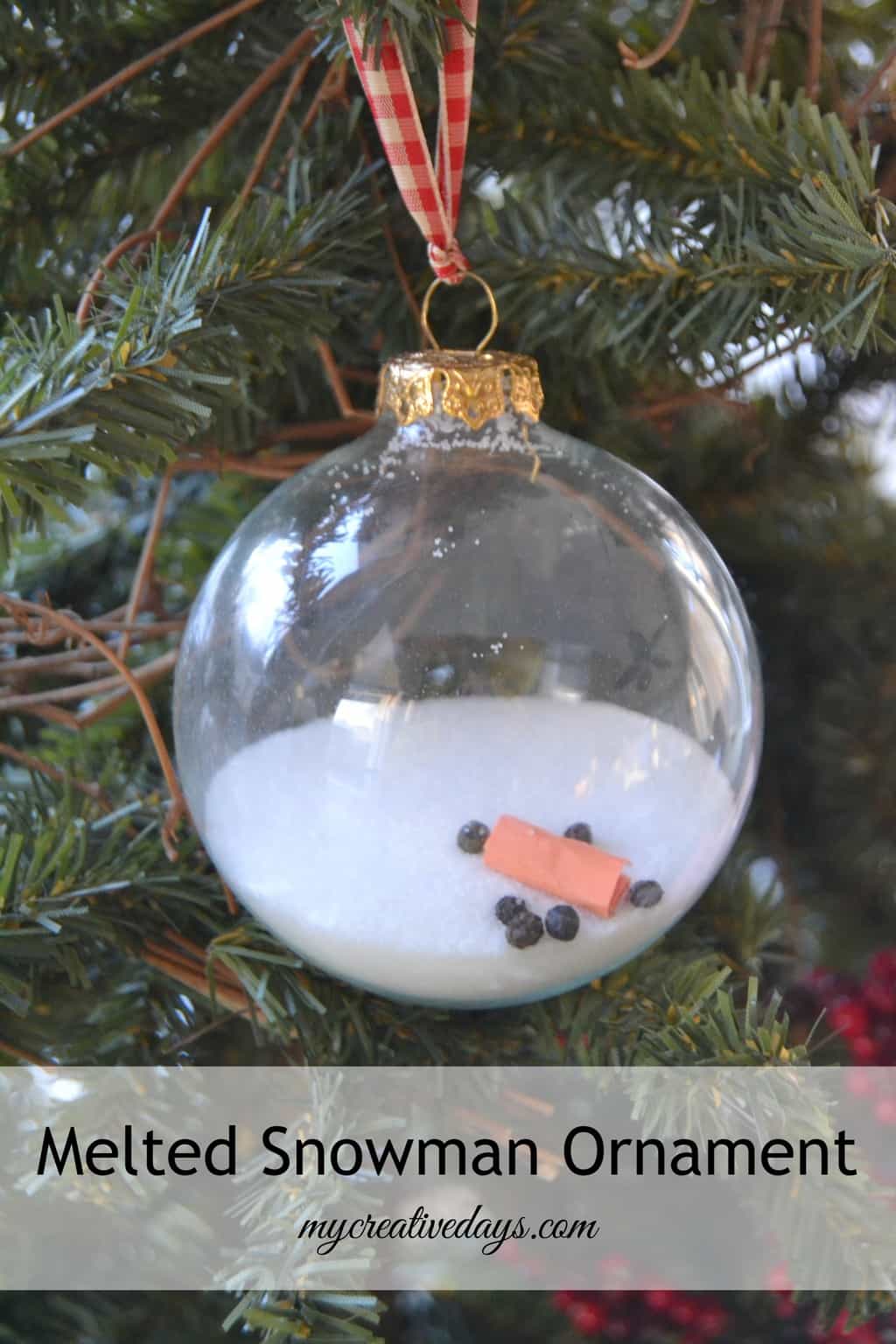 To make the Melted Snowman Ornament, you will need:
Clear ornaments
Salt
Peppercorns
Orange construction paper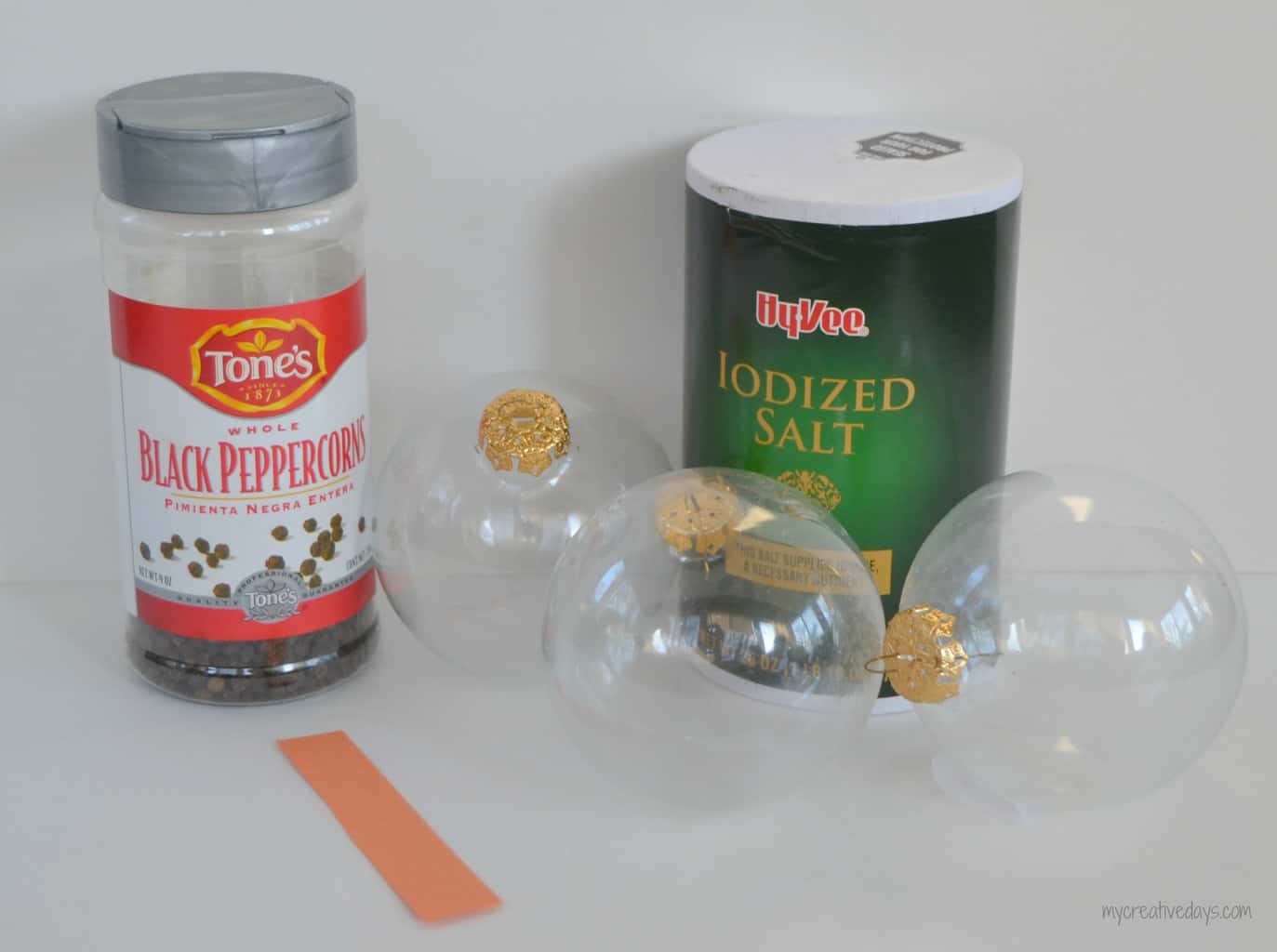 The first thing you need to do is pour salt into the ornament about a quarter of the way up.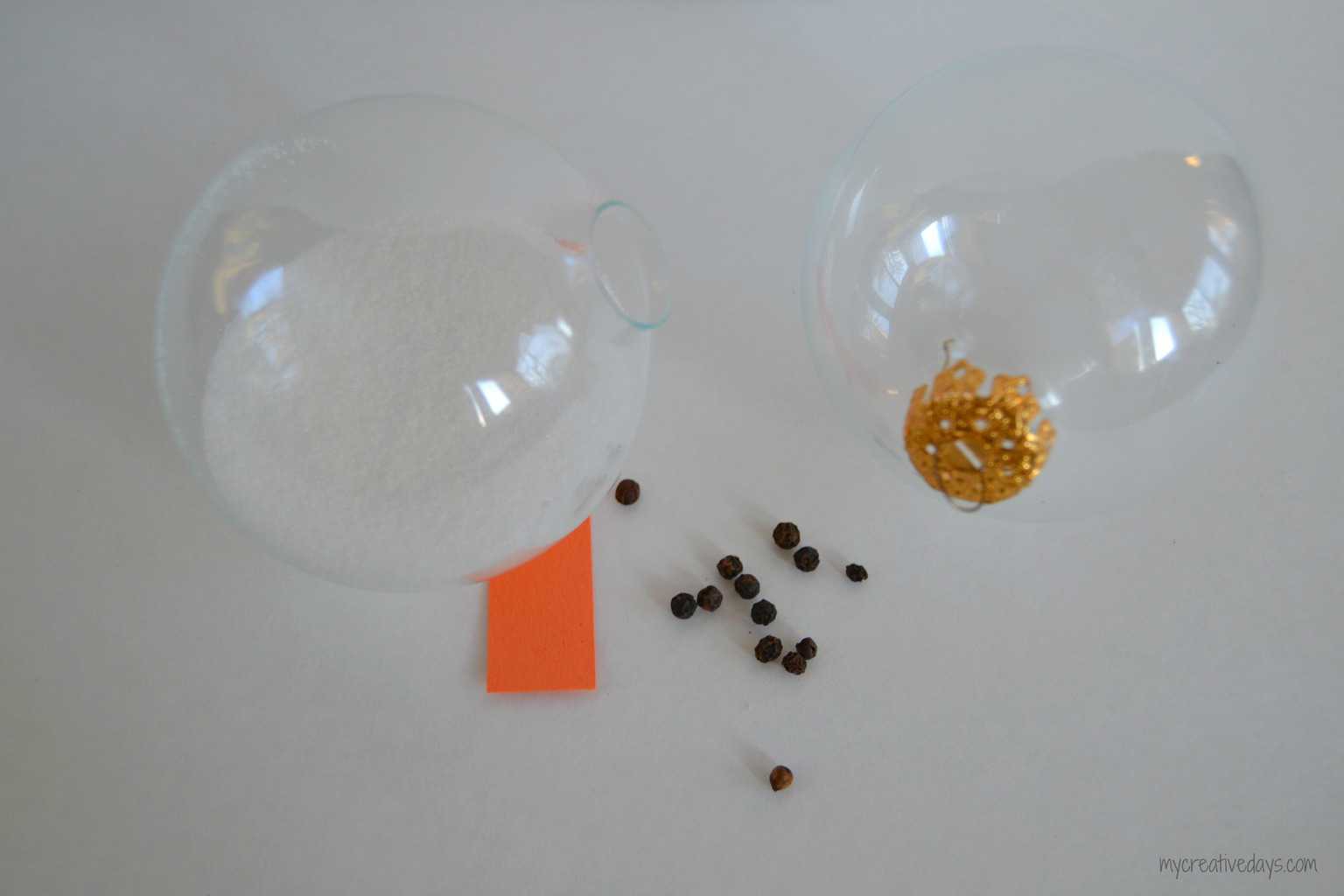 Then, cut a small strip from the orange construction paper and roll it to make the nose of the snowman.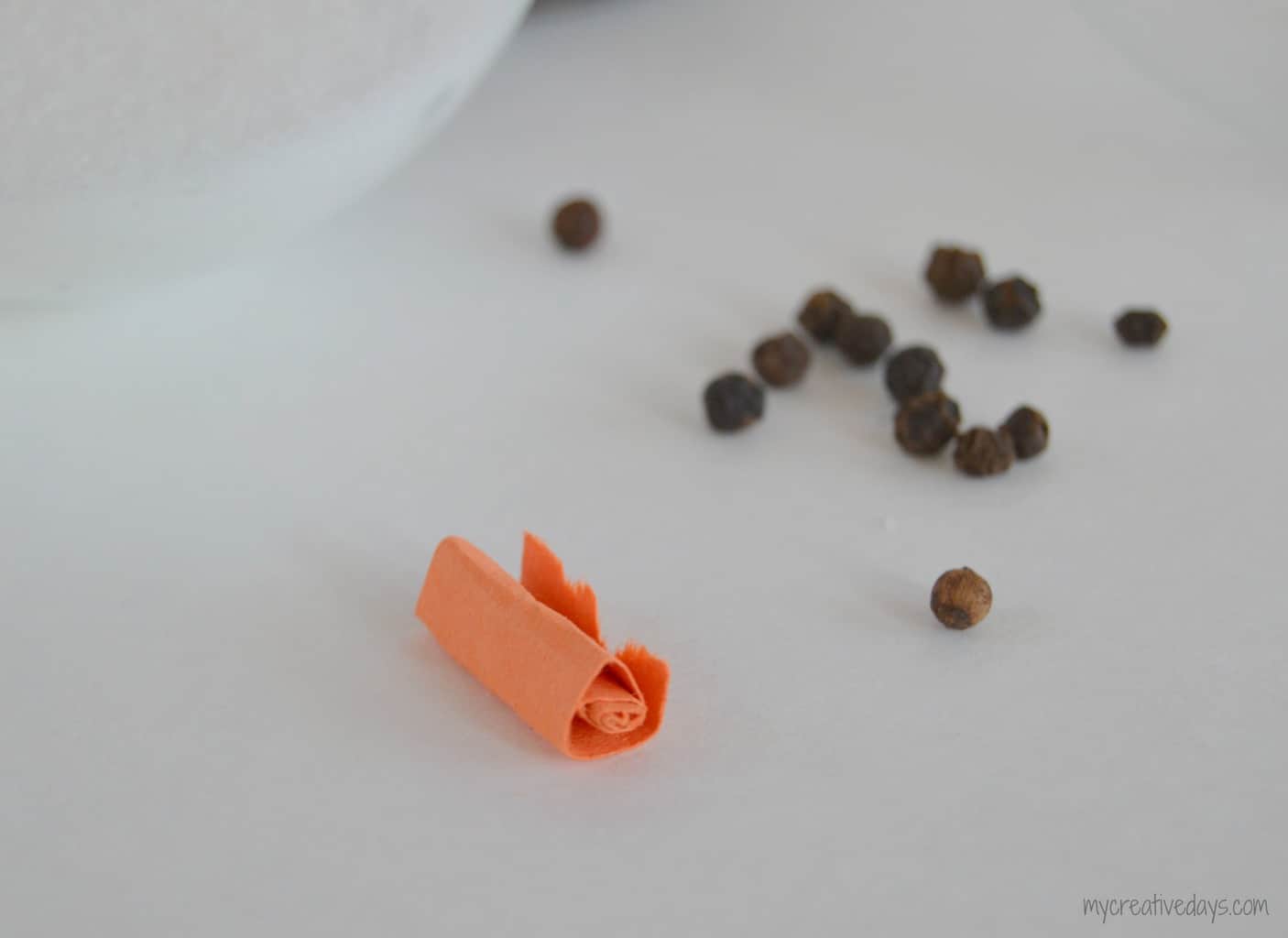 Now, it is time to add all the snowman "pieces" to the ornament. My kids love to count out how many "coals" (peppercorns) their snowman had; 3 buttons, 5 pieces for the mouth, 2 eyes, etc.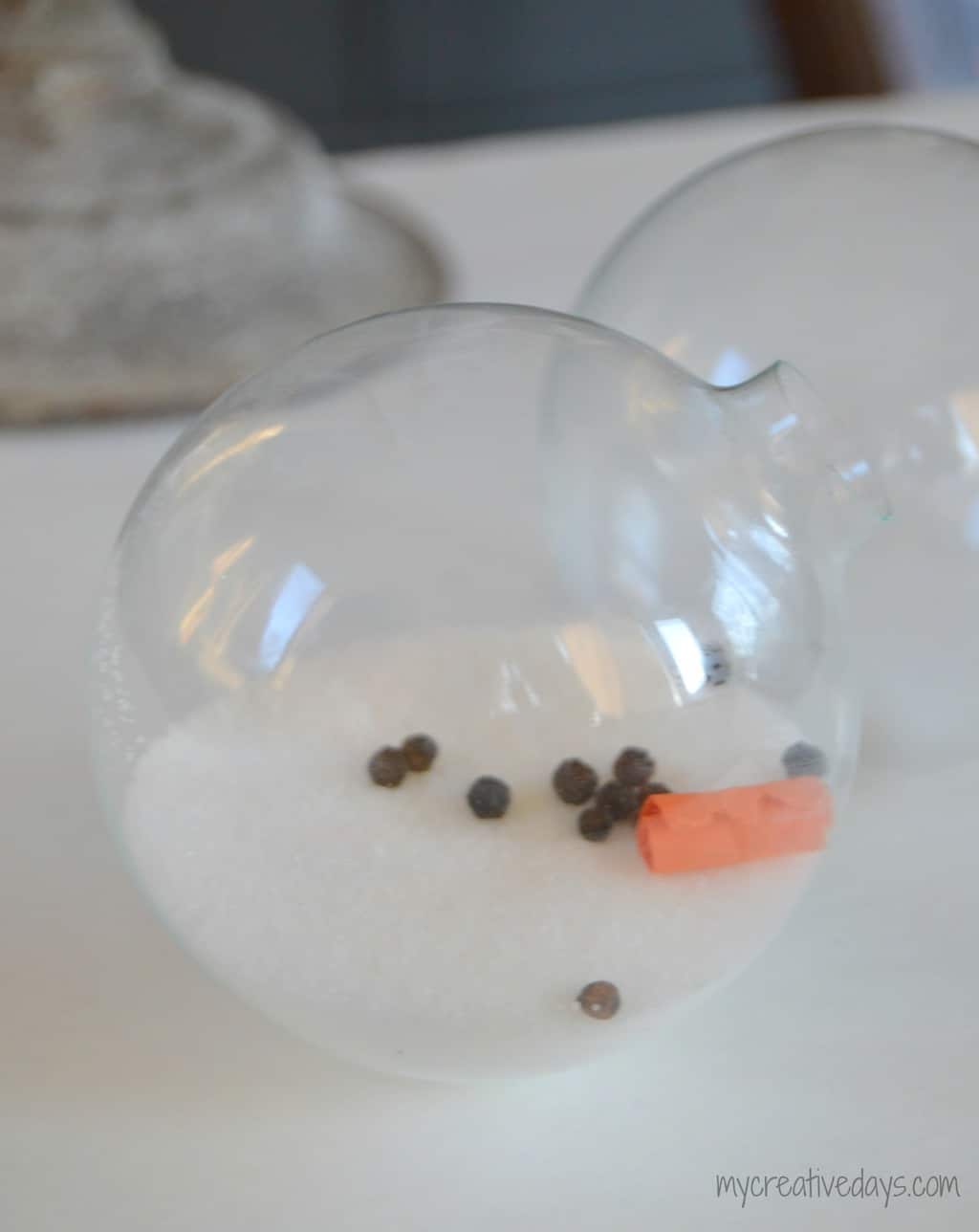 Finally, put the top back on your ornament. I added a ribbon on the top.
This ornament adds so much "fun" to the tree.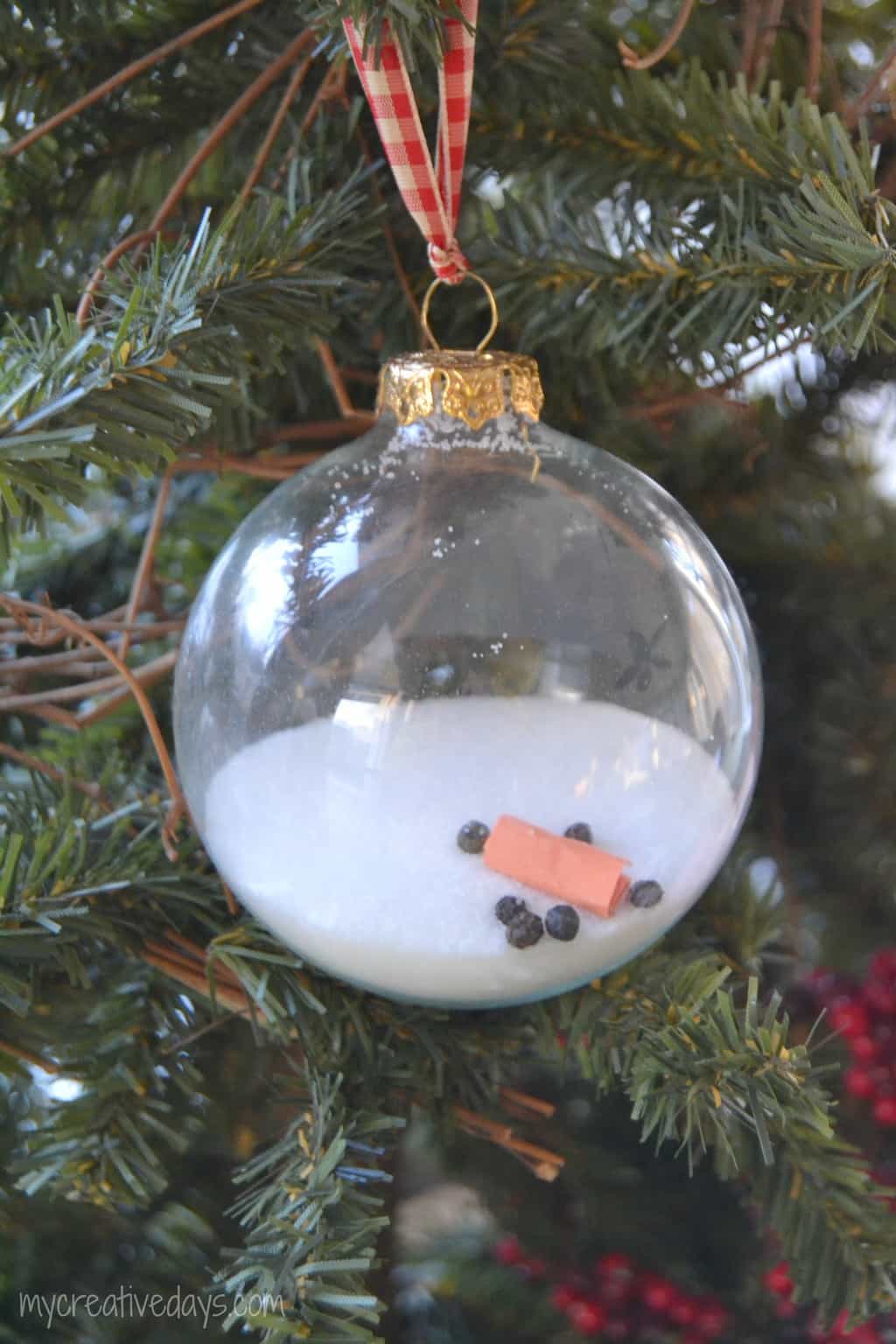 These Melted Snowman Ornaments would make great gifts for family and friends!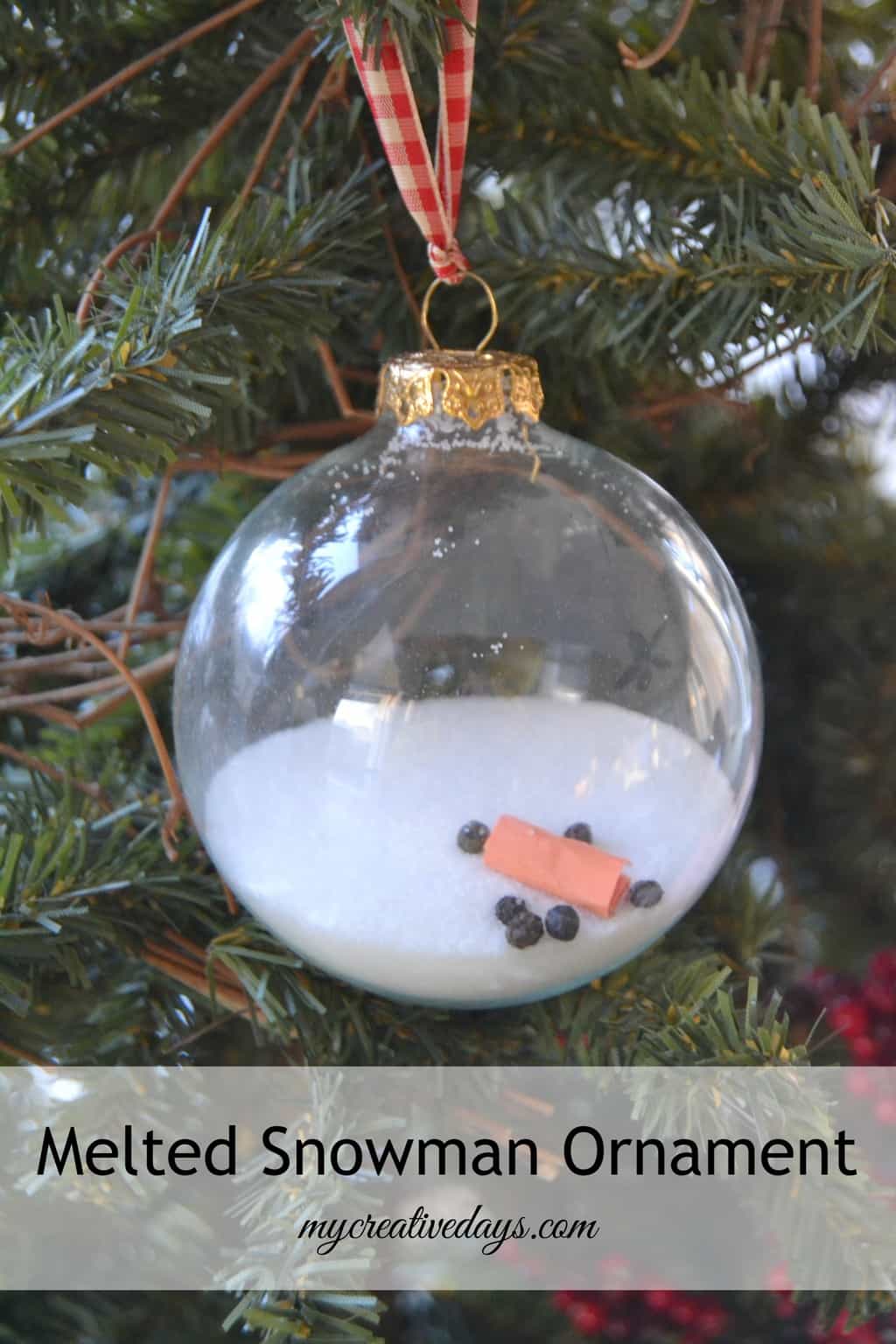 The Christmas season is such a magical time of year and I love embracing every minute of it. Making these crafts with the kids makes memories that we will all remember for years to come.
Now, you have to check out all these other fabulous ornament and tree skirt ideas! There are so many great ways to trim your tree! I see a lot of ornaments I know the kids and I would have a blast making and the tree skirts are gorgeous!
4.  Vintage Green Paper Ornament
3.  Embossed Wood Bird Ornament
4. Snow Man Wood Slice Ornament
9. Wooden Spool Christmas Tree
1. Gingerbread Cookie Ornament
8. How to Decorate your Tree like a Pro
9.  Joy Ornament
1. Scented Gingerbread Ornament
5. Wood Slice Child Silhouette Ornament
6. Tips for Decorating the Christmas Tree
9. Rustic Christmas Tree Garland
10. Starfish Christmas Ornaments