I often get asked where I find inspiration. That is such a great question, but one that I can't give an answer to. I am inspired by so many things that it would be impossible to narrow it down to a few. I never know when something is going to spark some ideas for a new project.
This Mint and Gold Accent Table is a great example of that.
It all started when I bought a small notebook from the $1 Spot at Target for my purse. I like to have a notebook with me at all times so I can write down ideas and thoughts. (It also comes in handy when my daughter is sitting at basketball tournaments for her brother and she gets the urge to challenge me in tic-tac-toe or hangman). 🙂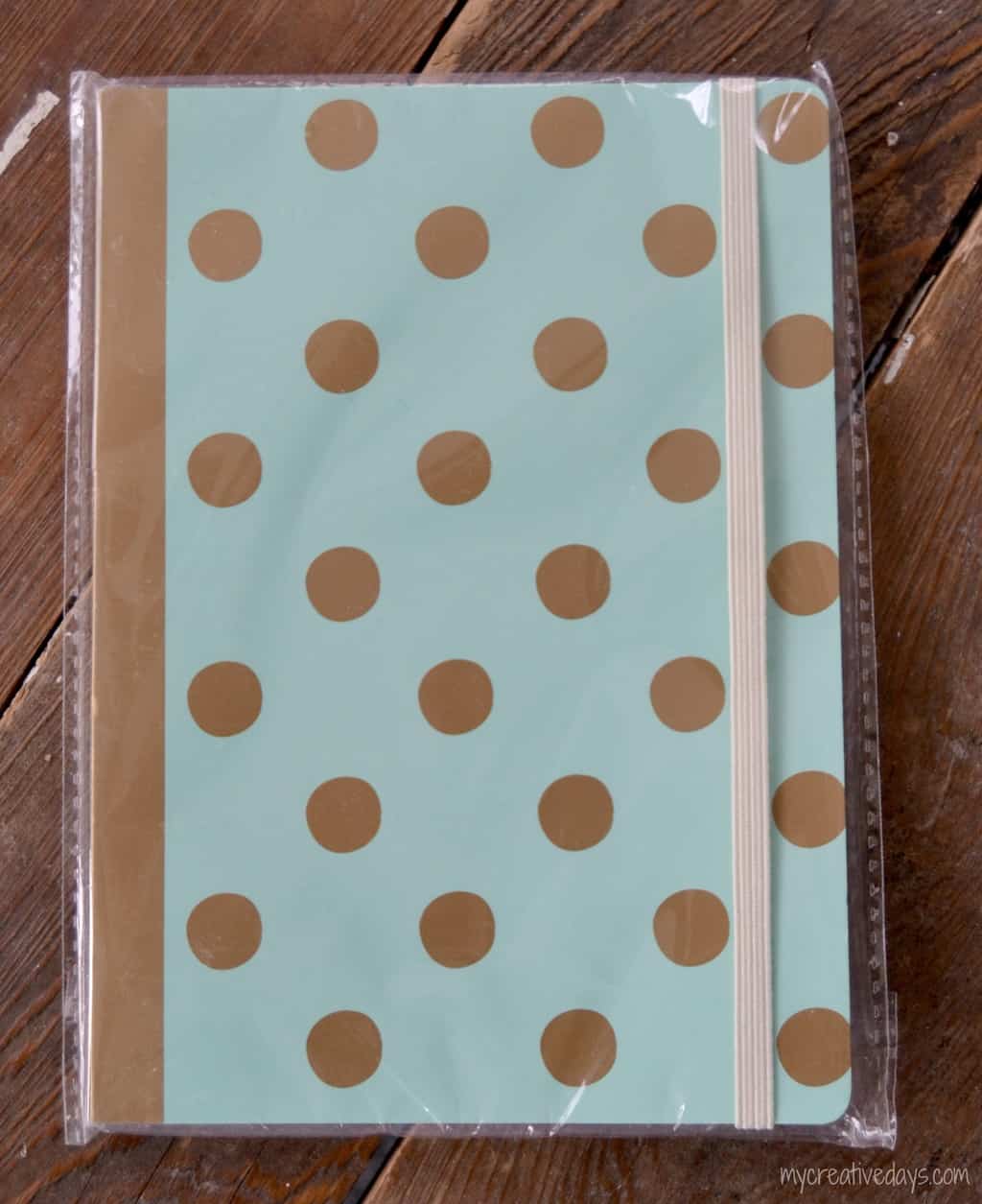 I really liked the color combination on this notebook and it inspired the makeover for this table I picked up at an estate sale.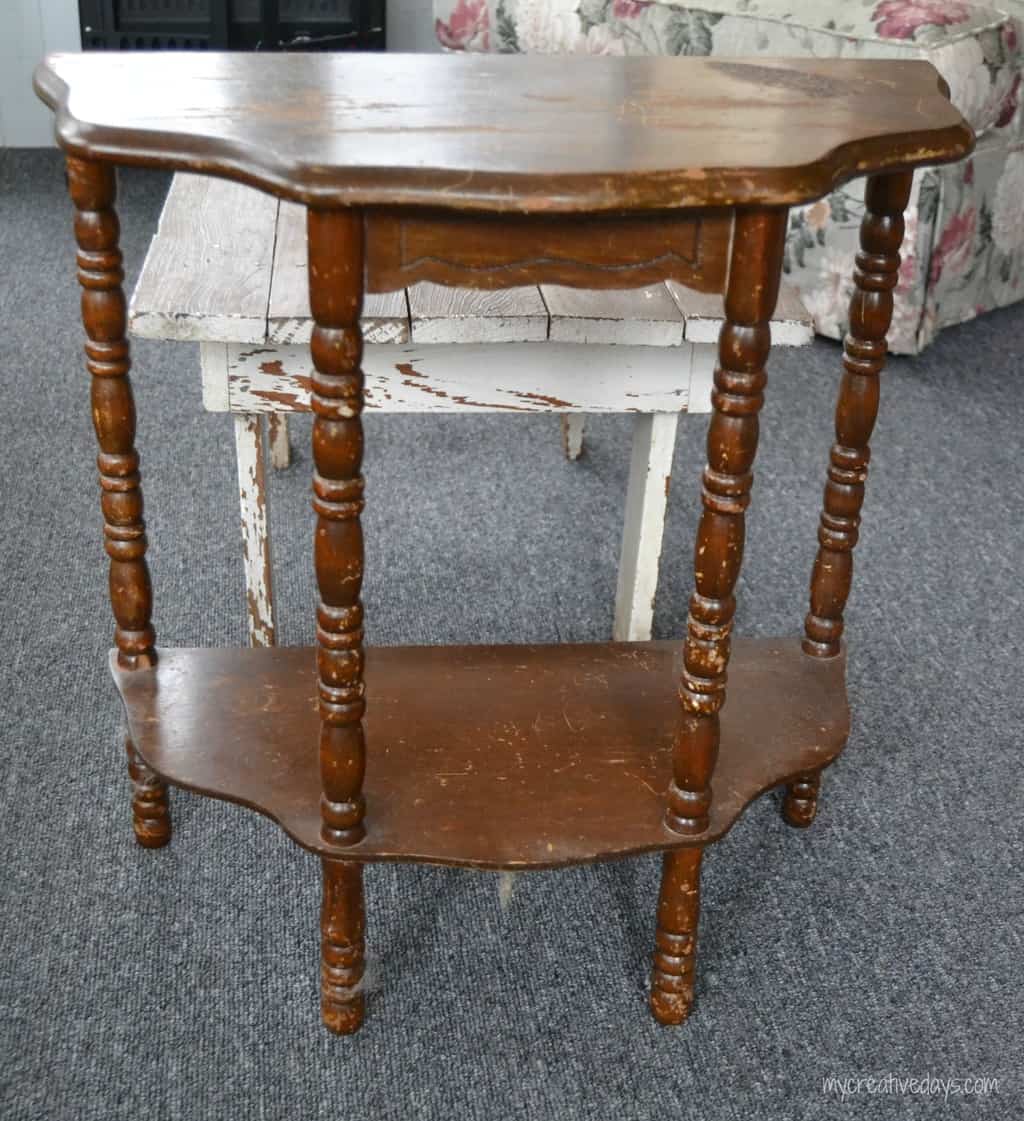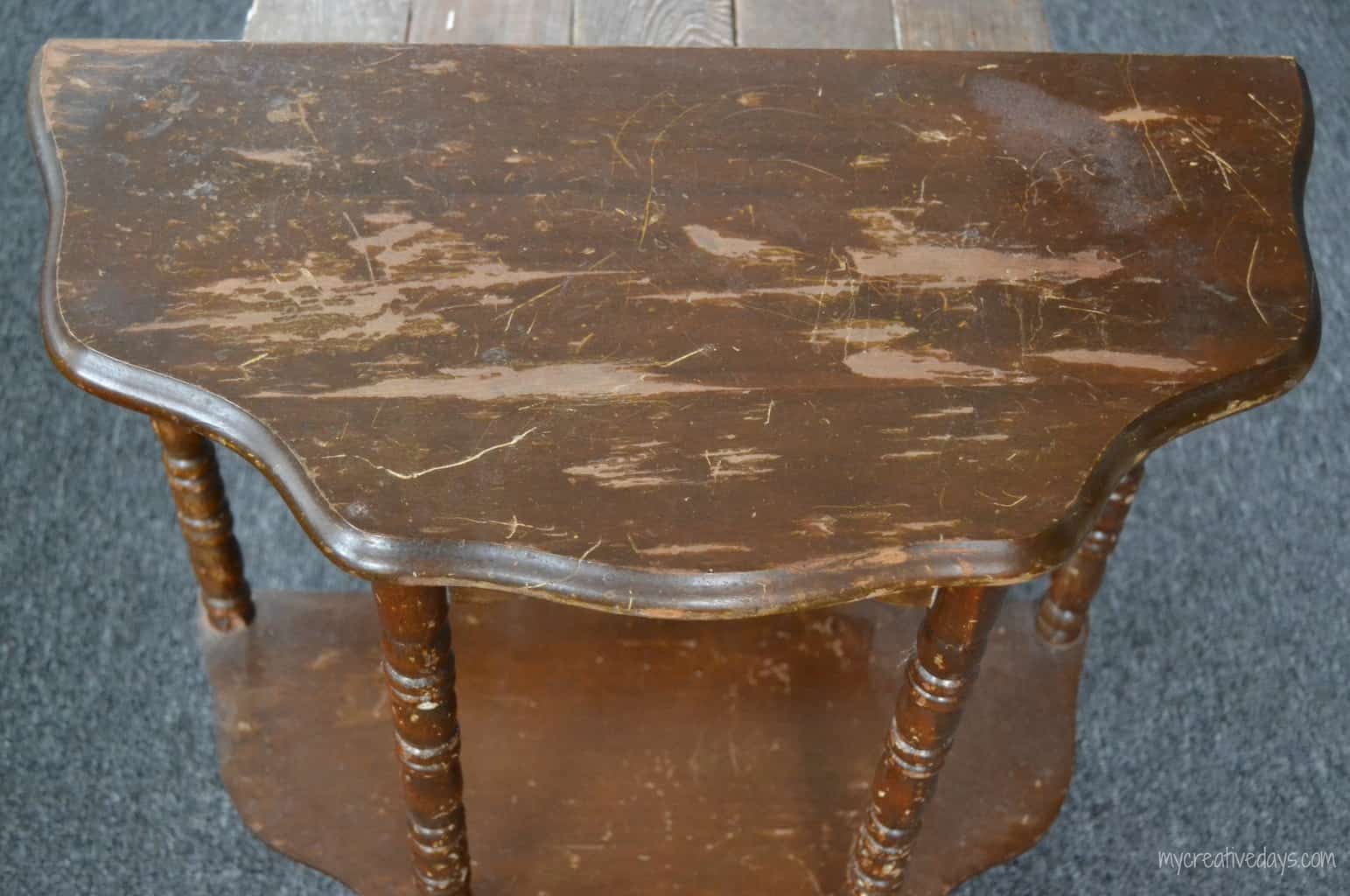 This table has seen better days, but I knew it wouldn't take much to fix it up.
To start the makeover, I went to my paint "stock" and mixed a few colors together to come up with a mint color.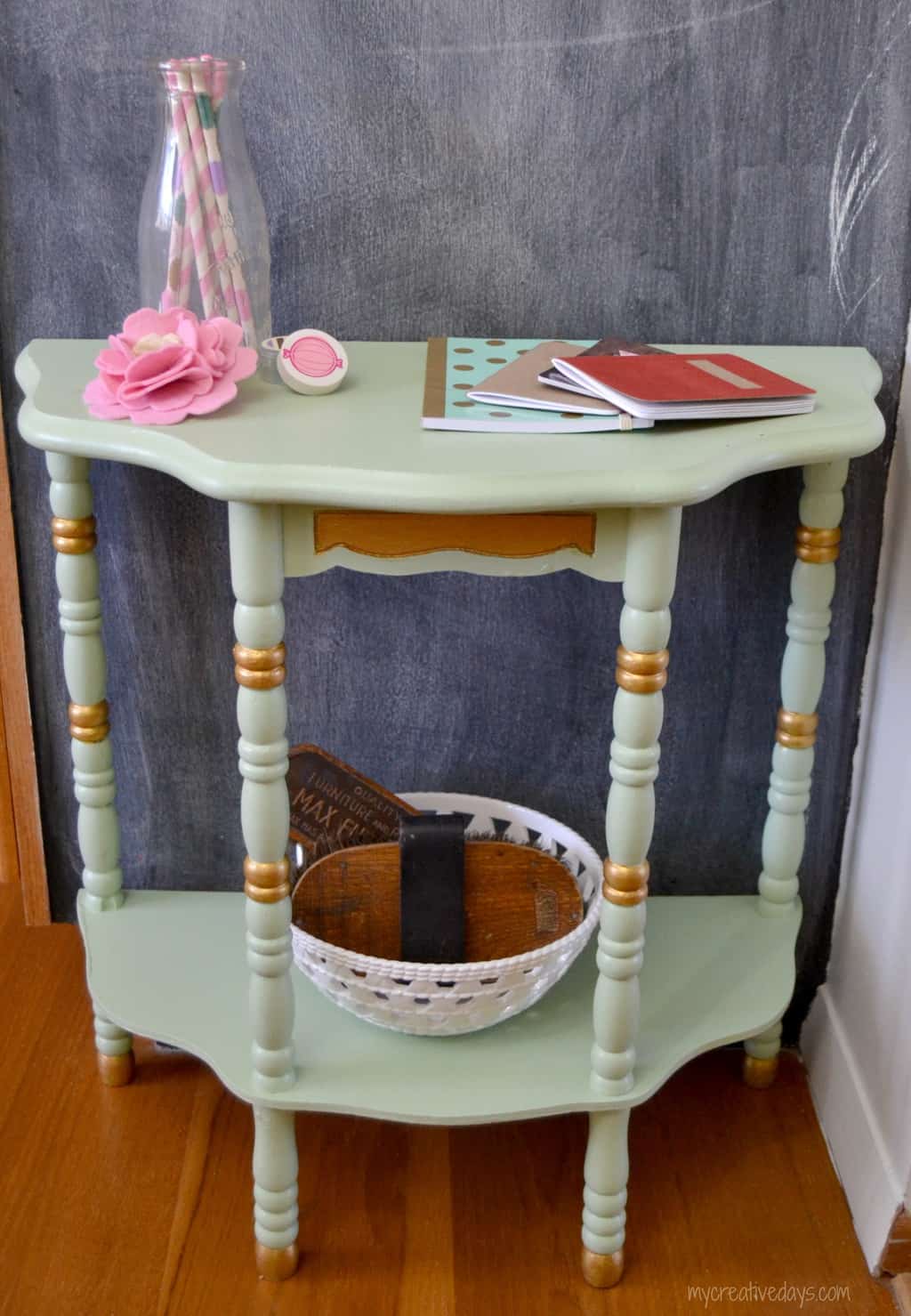 I was pretty excited with my "custom" mint color.
To add gold accents to the table, I used Olympic Gold Metallic Paint from Modern Masters.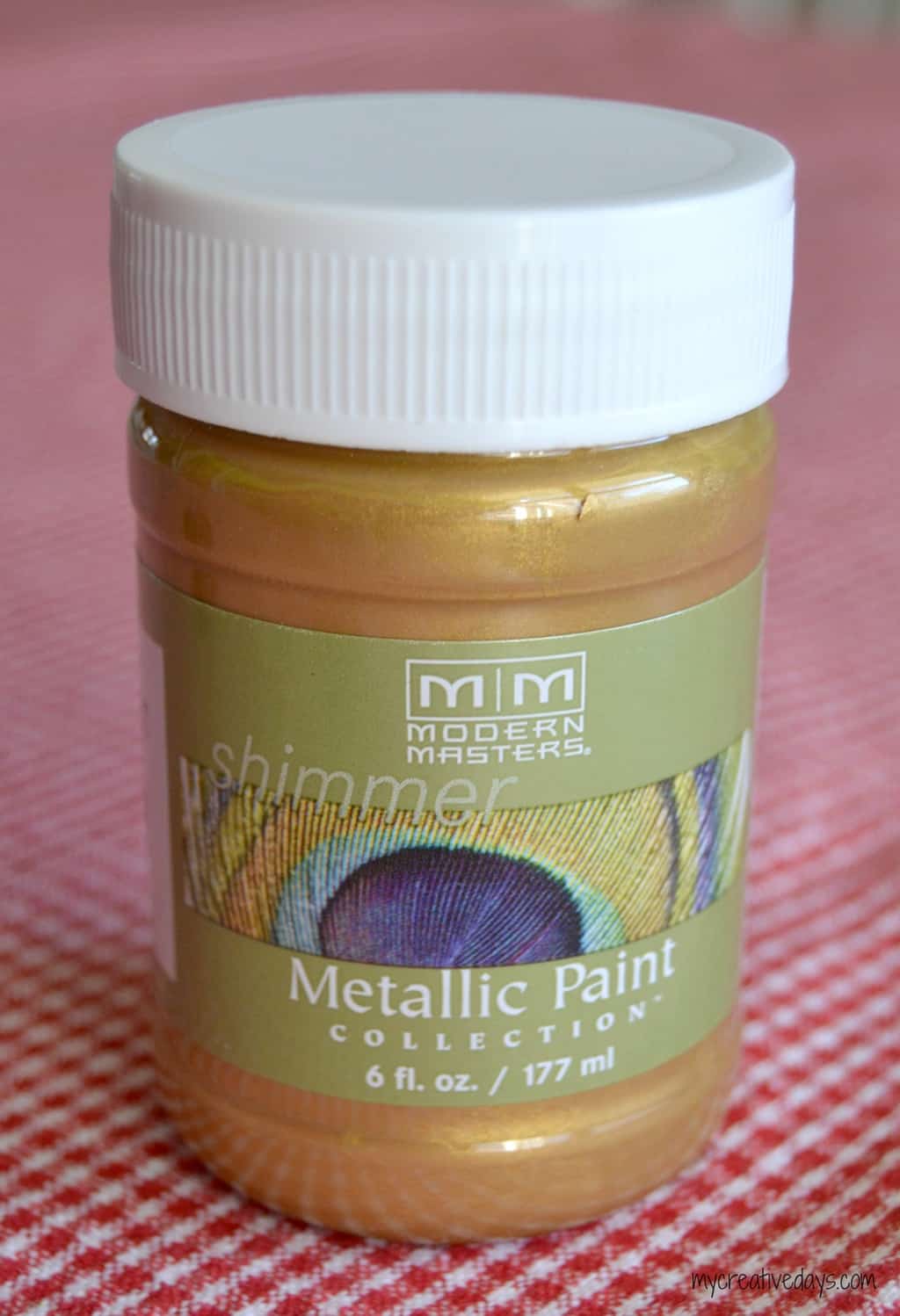 I didn't want a ton of gold all over the table so I just added it to some of the details on the legs and the feet.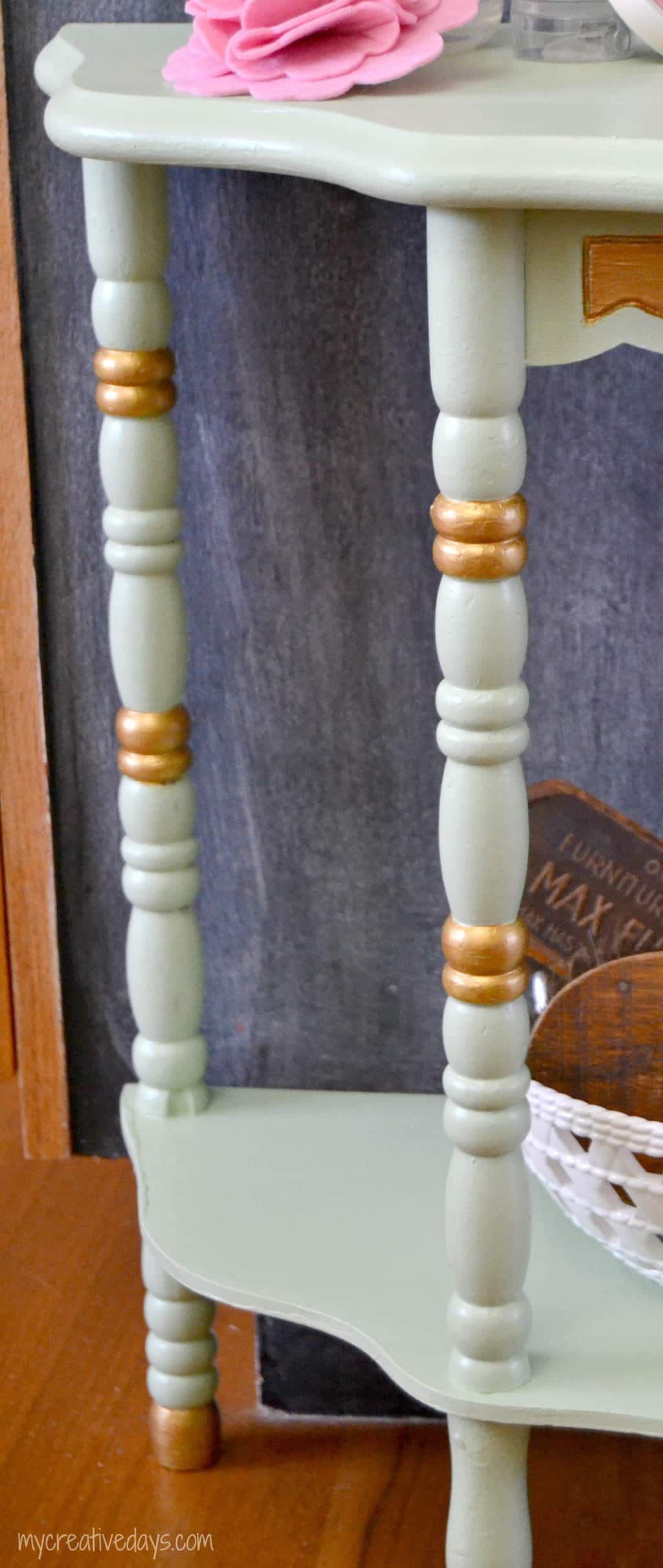 I also added some gold to the detail on the front of the table.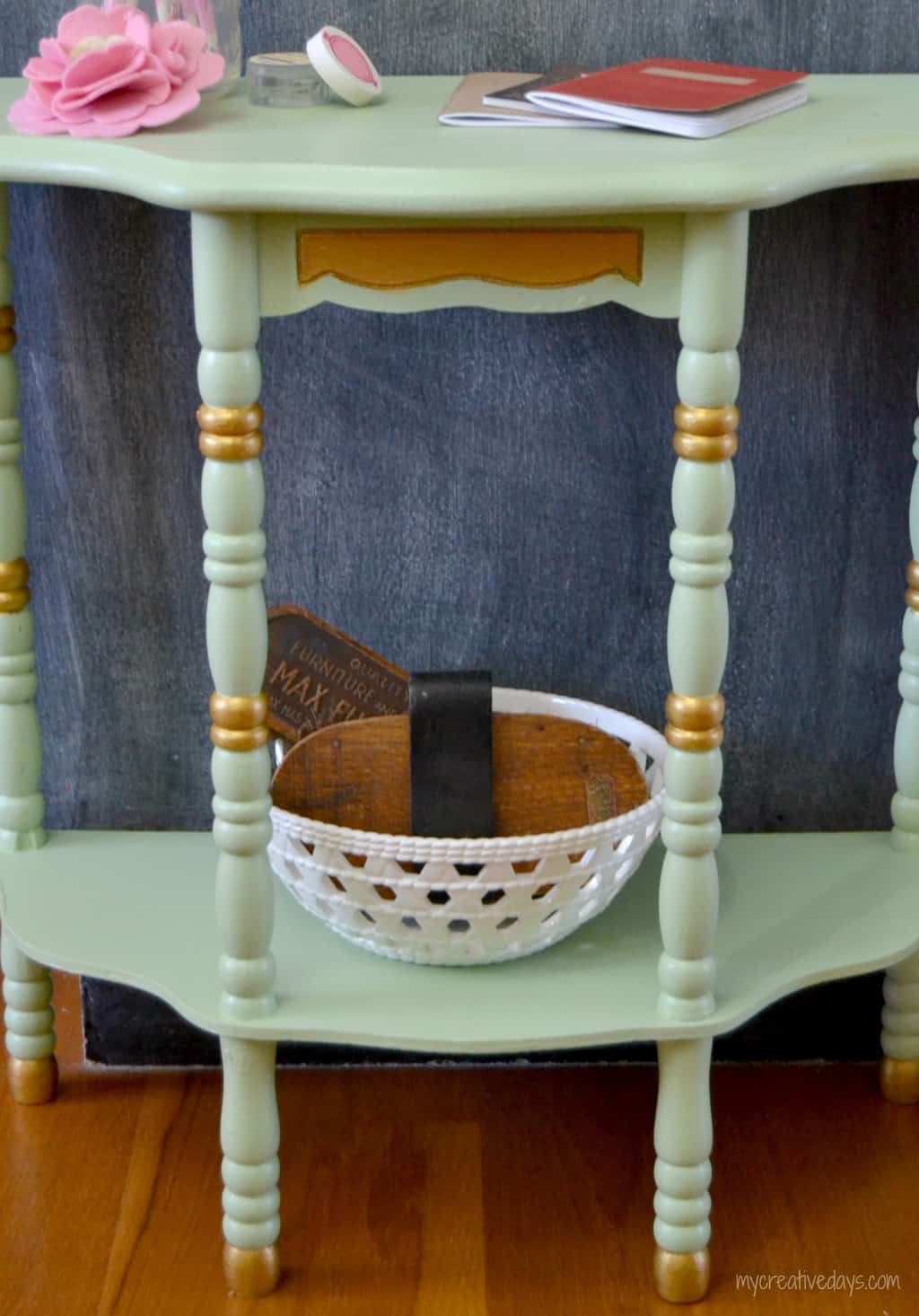 The notebook inspiration was right on and really helped transform this table.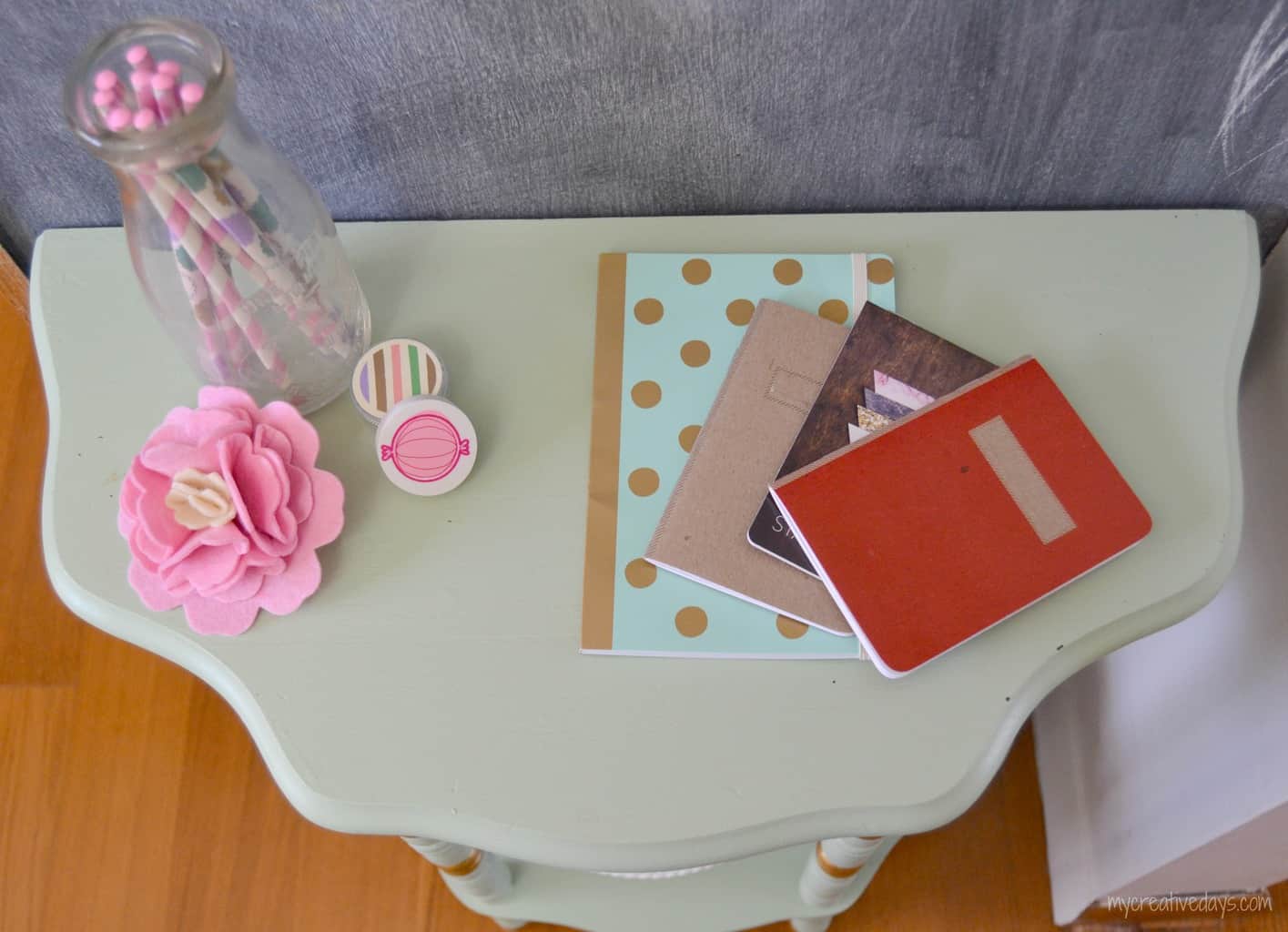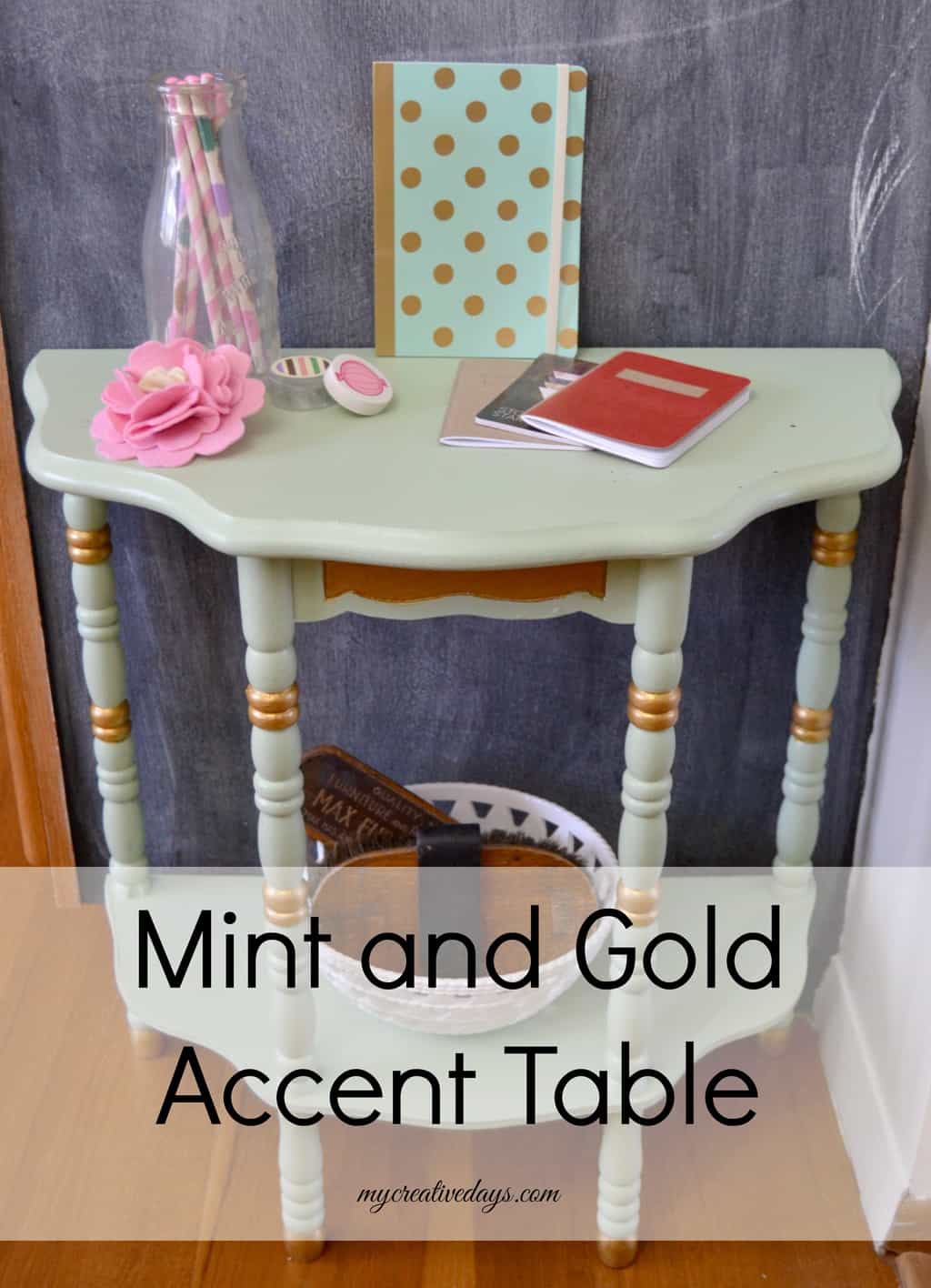 This makeover goes to show that you never know when inspiration will strike and to always embrace it when it does. Who knew a Target $1 Spot notebook could inspire a table makeover?
Where do you find inspiration?