This shop has been compensated by Collective Bias, Inc. and its advertiser. All opinions are mine alone. #MullerMoment #CollectiveBias
As busy moms, it is hard to steal a moment by yourself and relish in all that is you. I don't do this near enough. If I do find a free moment, I start thinking about all the things that need to get done and start plugging away at them. I need to learn that the list is never going to be done; there will always be laundry to do, floors to clean or meals to cook.
One way I can incorporate more "me moments" is to spoil myself with a "mom snack". I recently tried the new Müller® Ice Cream inspired yogurt flavors to treat myself to a little "me time". Müller® Ice Cream Inspired Yogurt is just the right amount of wrong. Whether it is a touch of indulgence to start your morning or an indulgent break in the afternoon – go ahead and indulge because you deserve it!
I found this yogurt at my local Walmart store in the dairy section.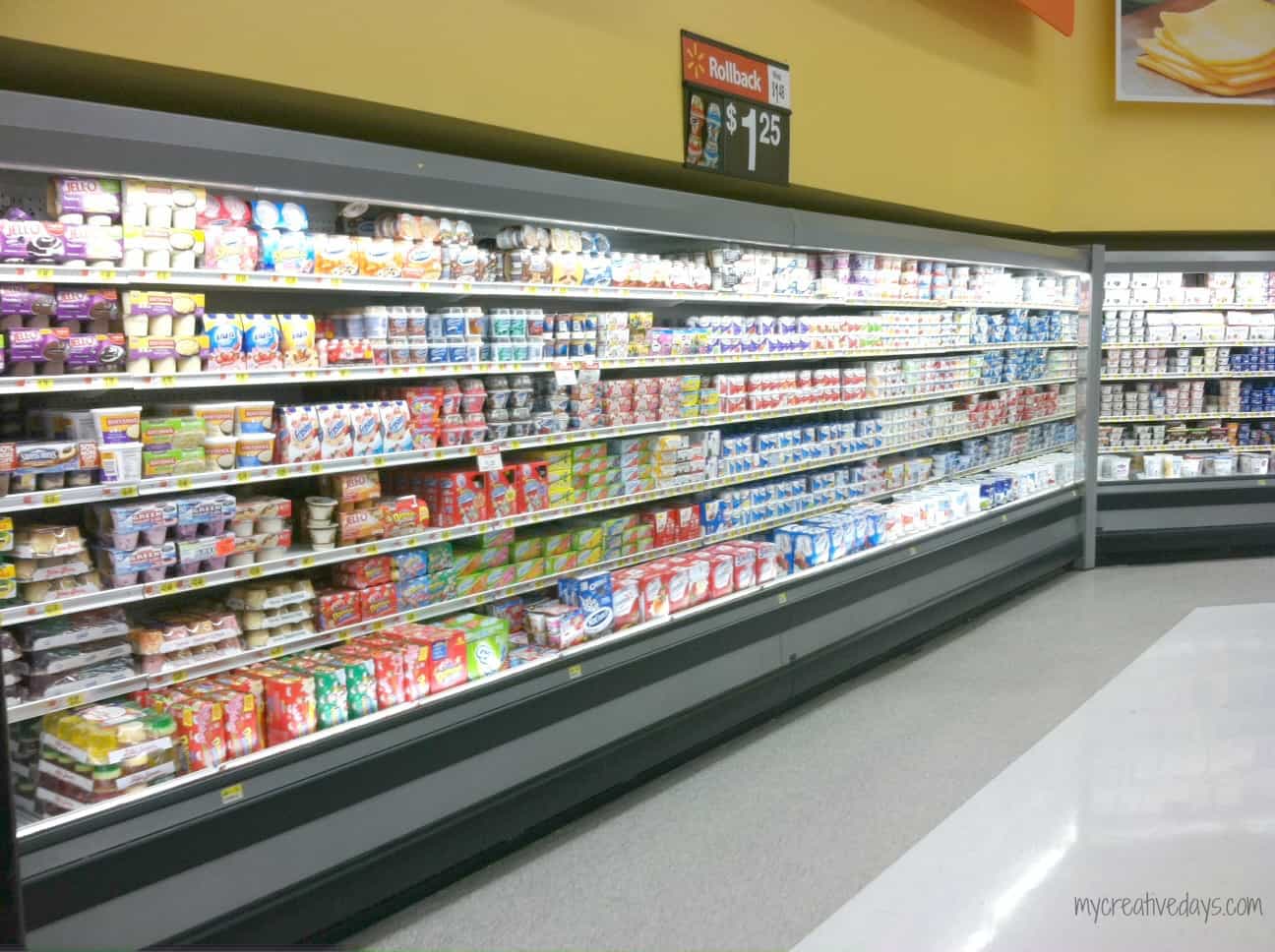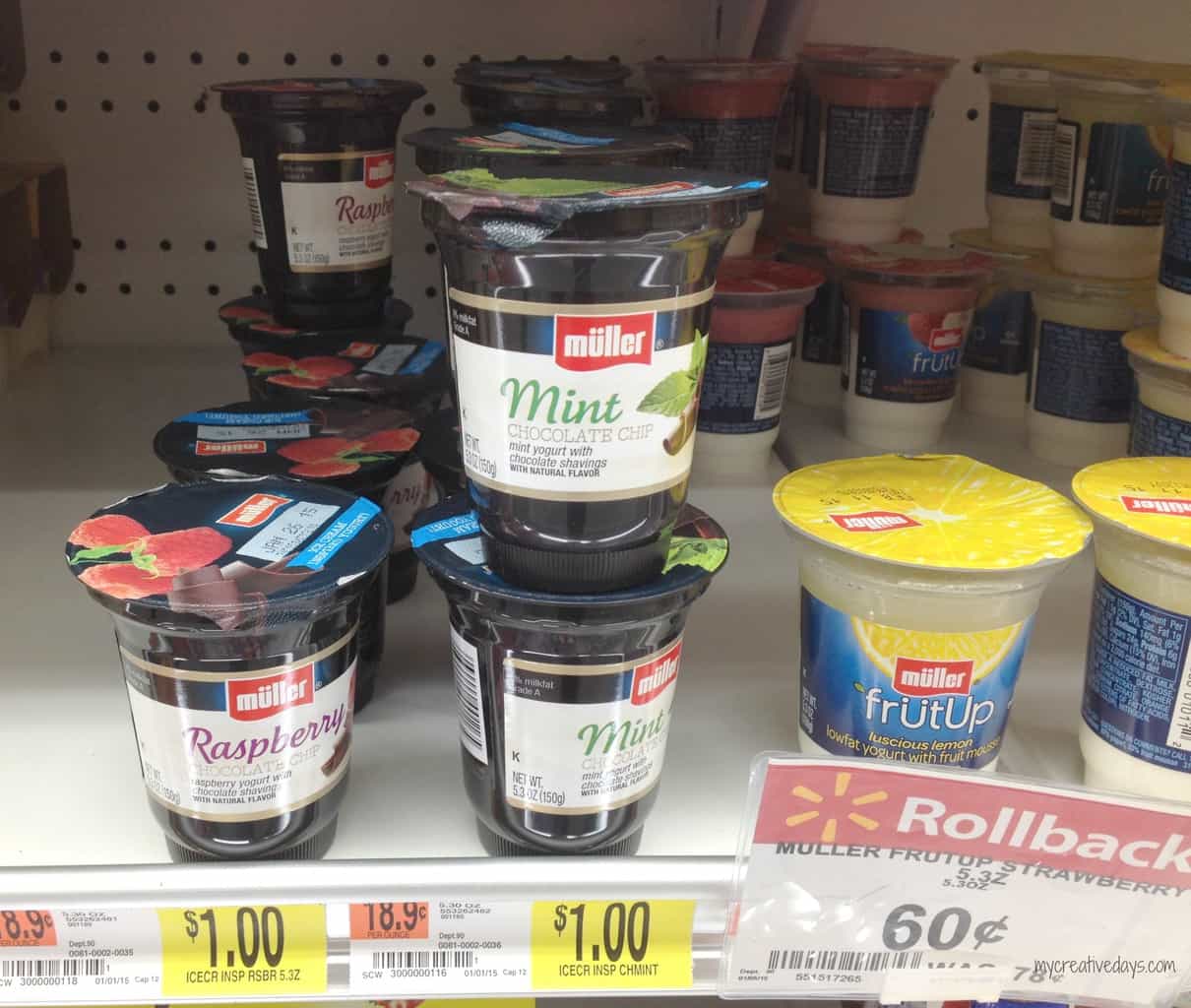 The ice cream inspired flavors include "Raspberry Chocolate Chip". YUM!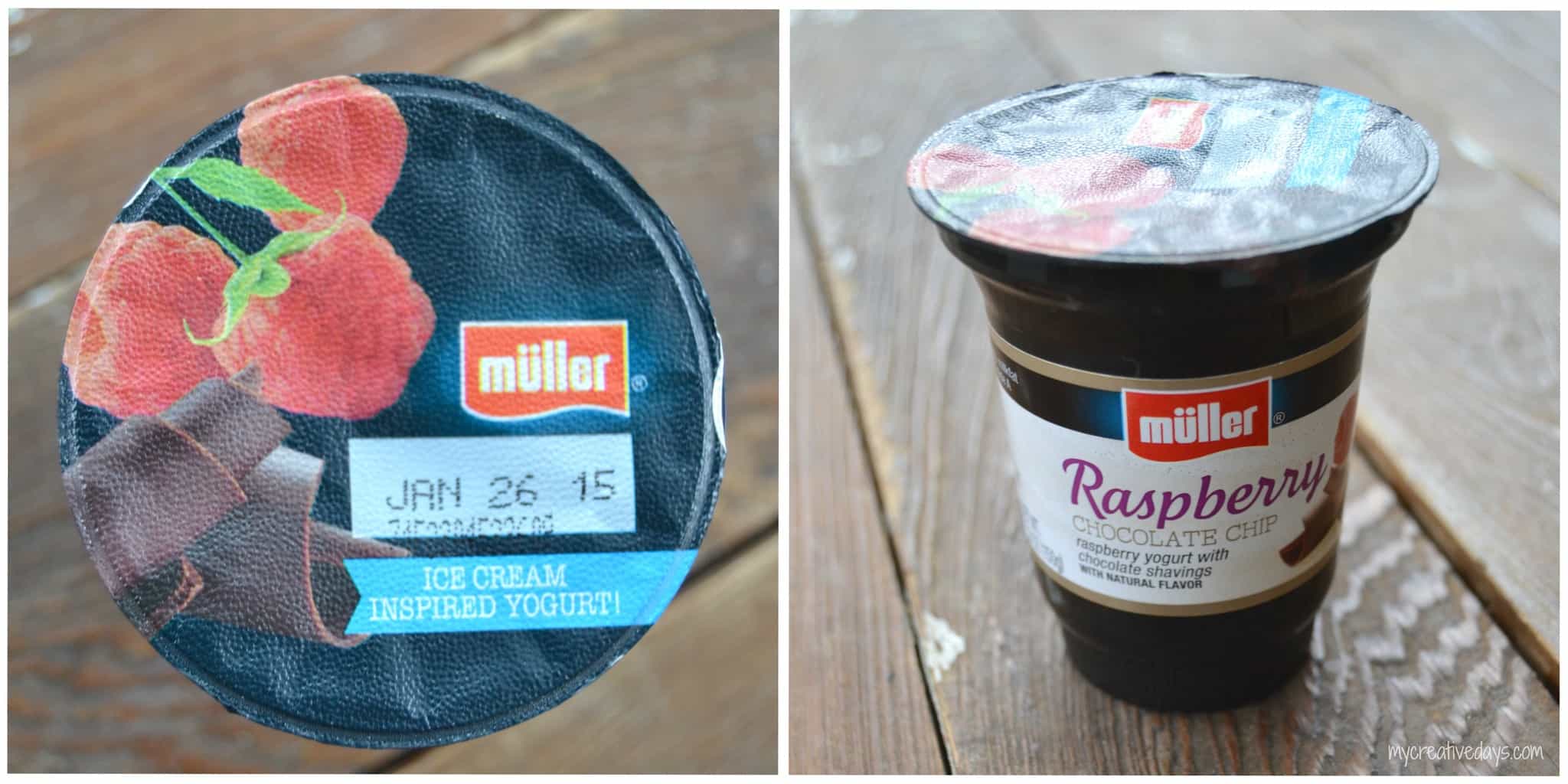 My favorite way to enjoy this yogurt is by making a simple parfait in a wine glass! Let's be honest, anything in a wine glass makes it more special. 🙂
For this parfait recipe, all you need is your favorite granola and "Raspberry Chocolate Chip" Müller® yogurt.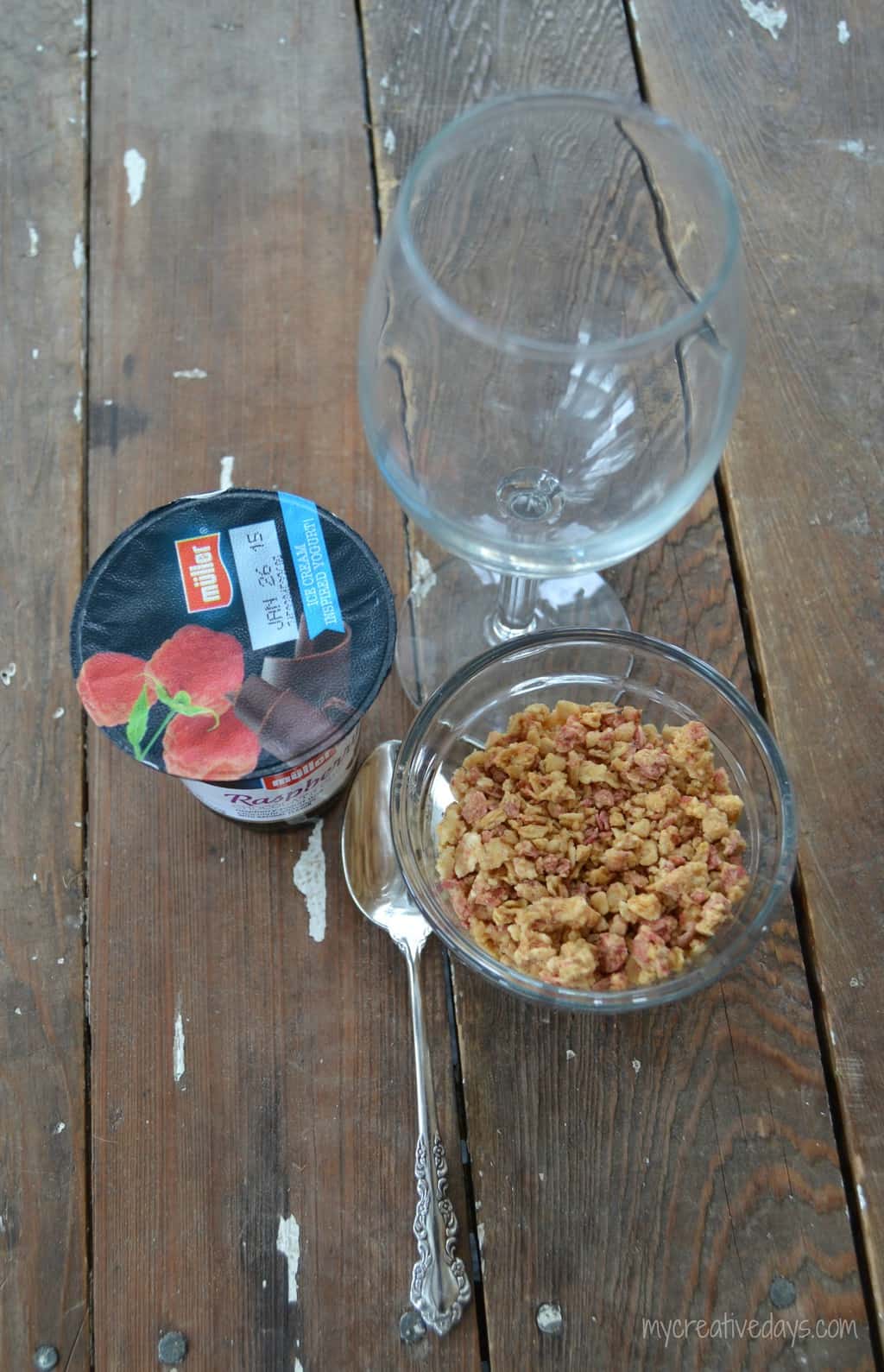 First, put a layer of granola on the bottom of the wine glass.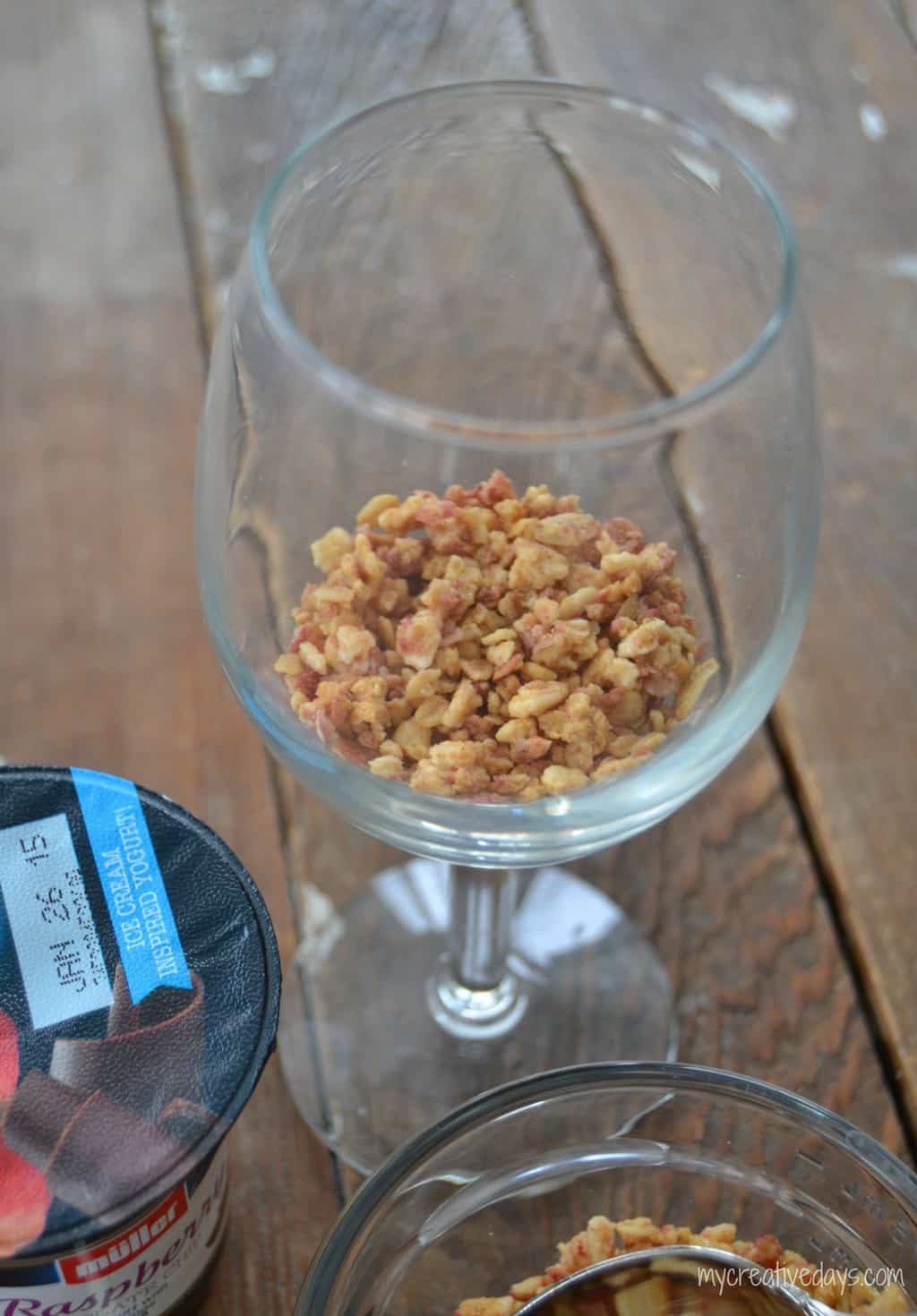 Then, add a layer of the "Raspberry Chocolate Chip" yogurt to the top of the granola.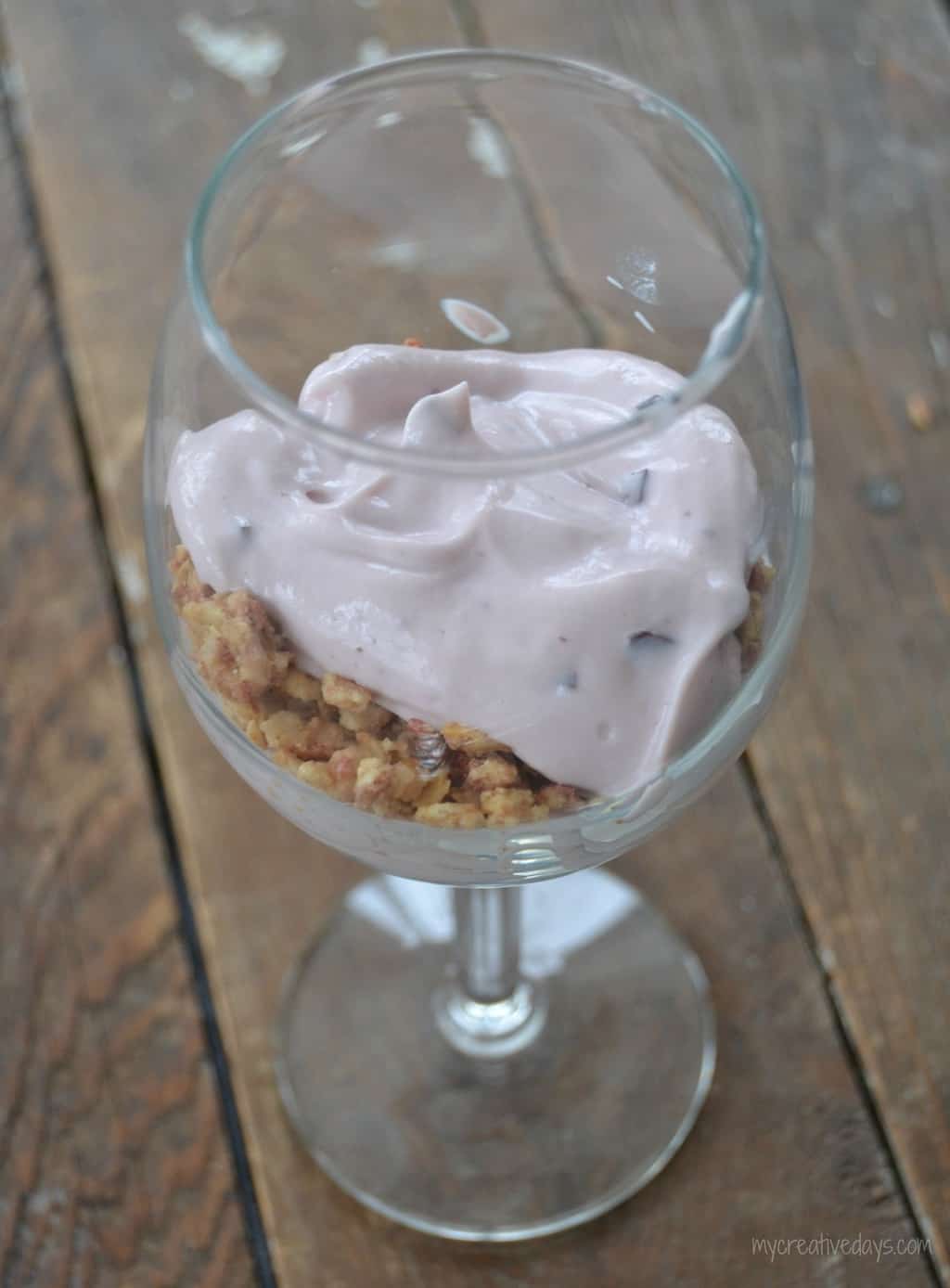 Add another layer of granola.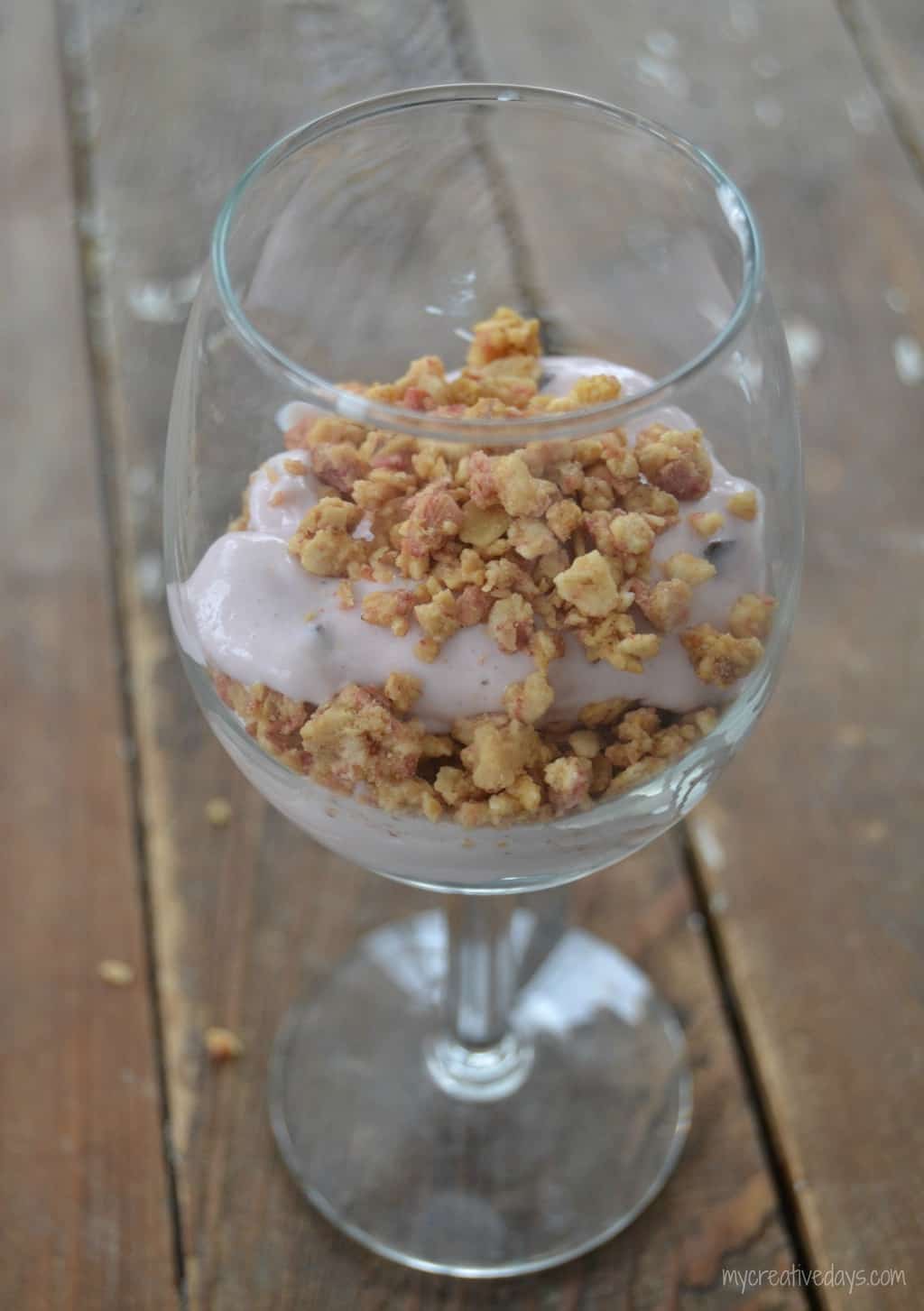 Finally, it is time to enjoy some "me time".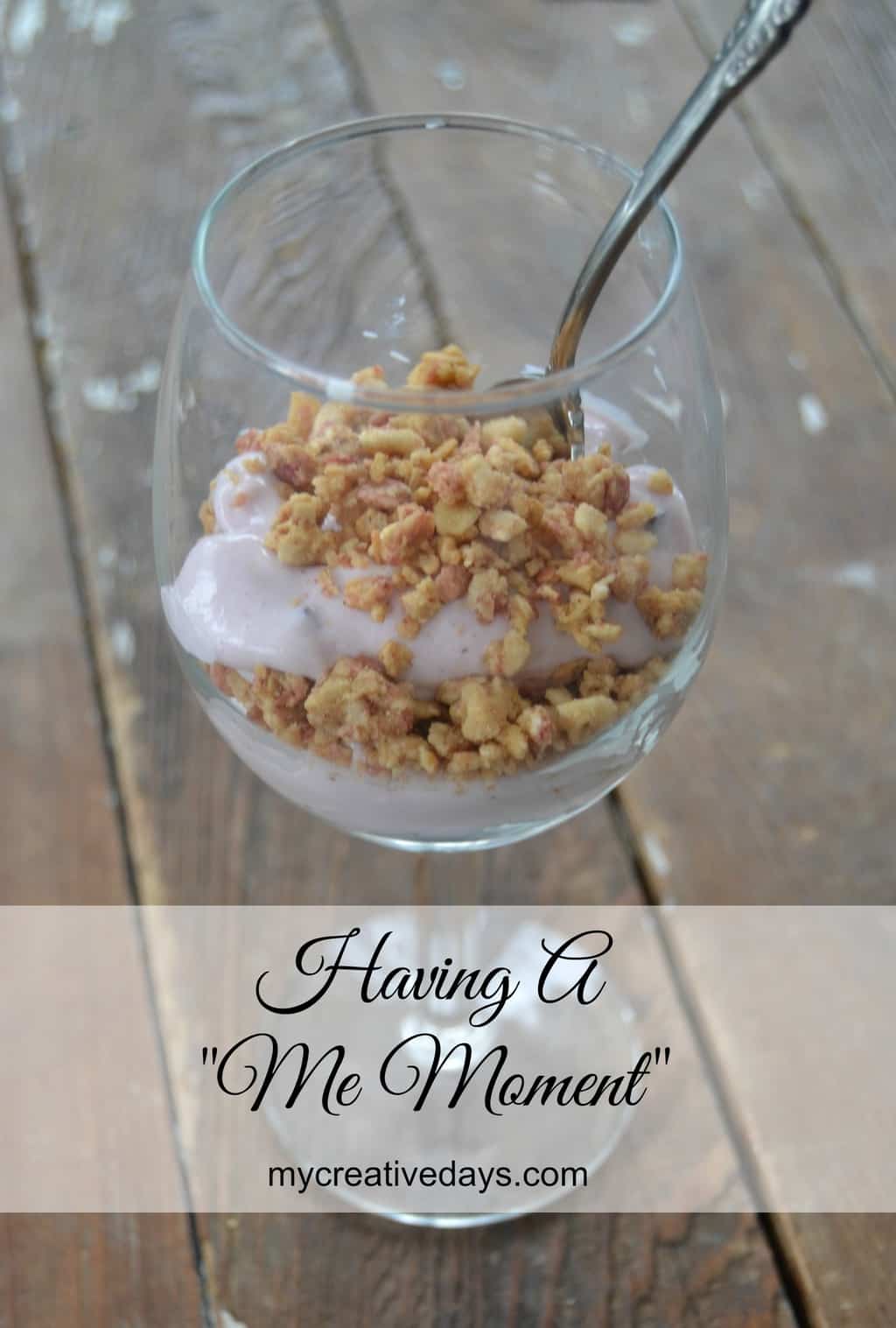 Isn't it so pretty? This recipe is so simple and can be made in just a few minutes.
This ice cream inspired yogurt is a new product that is the perfect indulgent treat with a great balance of taste and nutrition. Now you can feel good about eating dessert first!
Be sure to follow Müller® on Facebook and Twitter and check out their coupon promotion: Take $1 off 5 Müller® Yogurts (offer valid from January 4 – February 15, 2015). This offer can be found in your Jan. 4th Sunday paper.
I would love to hear how you steal some "me time" in your daily routine. I need some tips to find more "me time"!