Many thanks to Nestle Toll House for sponsoring today's story and encouraging me to use new DelightFulls Filled Baking Morsels in my recipes! You can see my full disclosure here.
I love baking. I especially love baking around the holidays. When I was growing up, my grandmother had certain things that she would only make around Christmas. We would anxiously wait all year to have her Christmas cookies, bars and desserts. It was a favorite tradition to go to grandma's house on Christmas morning and see all her infamous holiday goodies spread out for us to enjoy.
I have been baking for the holidays for as long as I can remember. Now, I am making fond memories with my kids every year baking all our Christmas goodies. We have our traditional holiday recipes we make every year, but we like to try new recipes each year as well.
This year, we are adding these Nestle DelightFulls Chocolate Almond Bars to the list.
I am loving the new line of DelightFulls that Nestle has created. They are chocolate morsels filled with peanut butter, mint, cherry or caramel. YUMMO!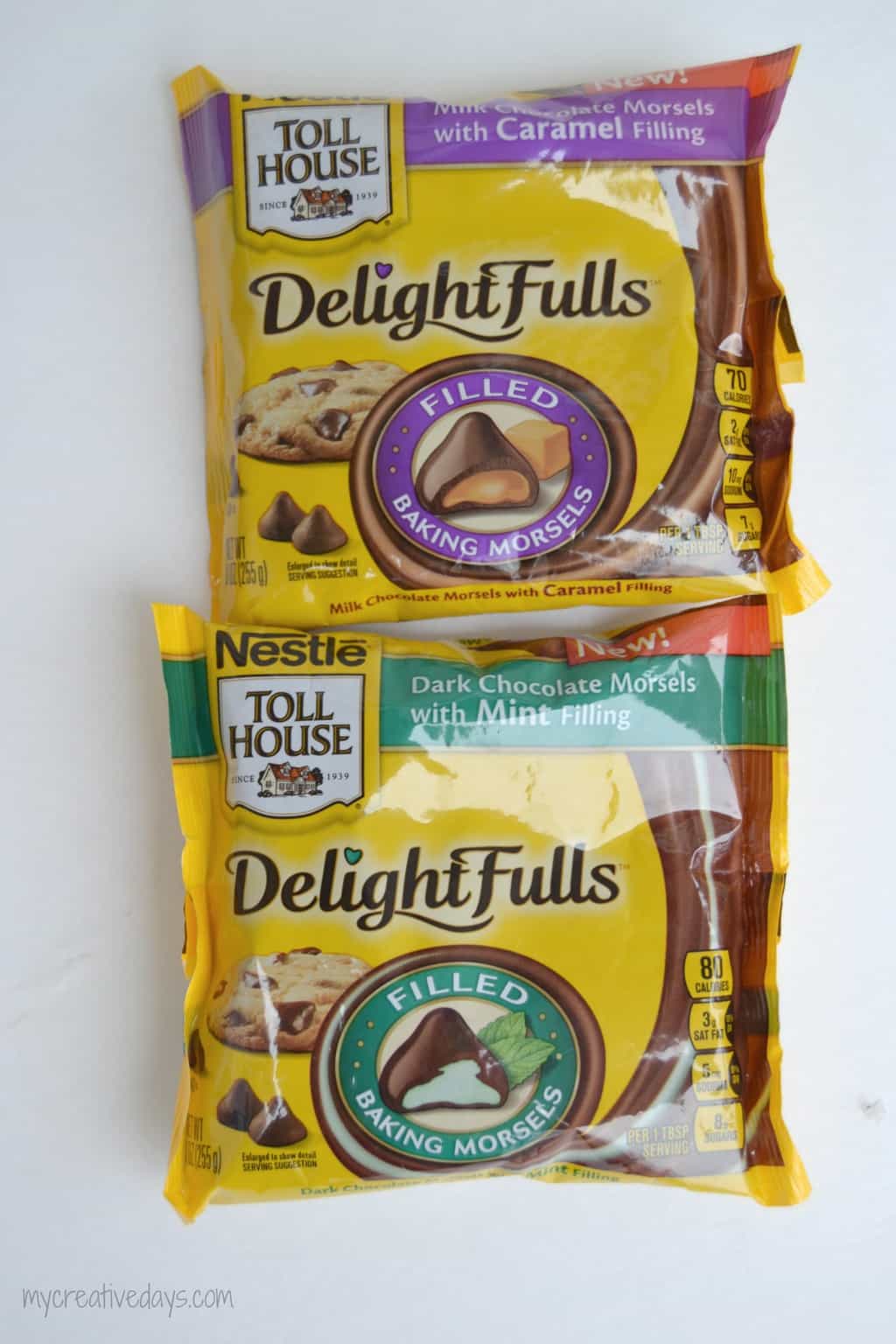 For this recipe, you will need:
2 c. almonds, chopped
1 3/4 c. flour
3/4 c. powdered sugar
3/4 c. cold butter, cubed
1/4 c. unsweetened cocoa
1 bag caramel filled Nestle DelightFulls
1/4 c. semi-sweet chocolate chips
3/4 c. brown sugar
3/4 c. light corn syrup
1/4 c. butter, melted
3 eggs
Preheat oven to 350°. Line 9×13″ pan with parchment paper allowing 2-3 inches to extend over sides. Lightly grease parchment paper.
In a food processor, pulse flour, powdered sugar, cold butter and unsweetened cocoa until it resembles a coarse meal. Press the mixture into the bottom of your prepared pan and bake for 15-20 minutes.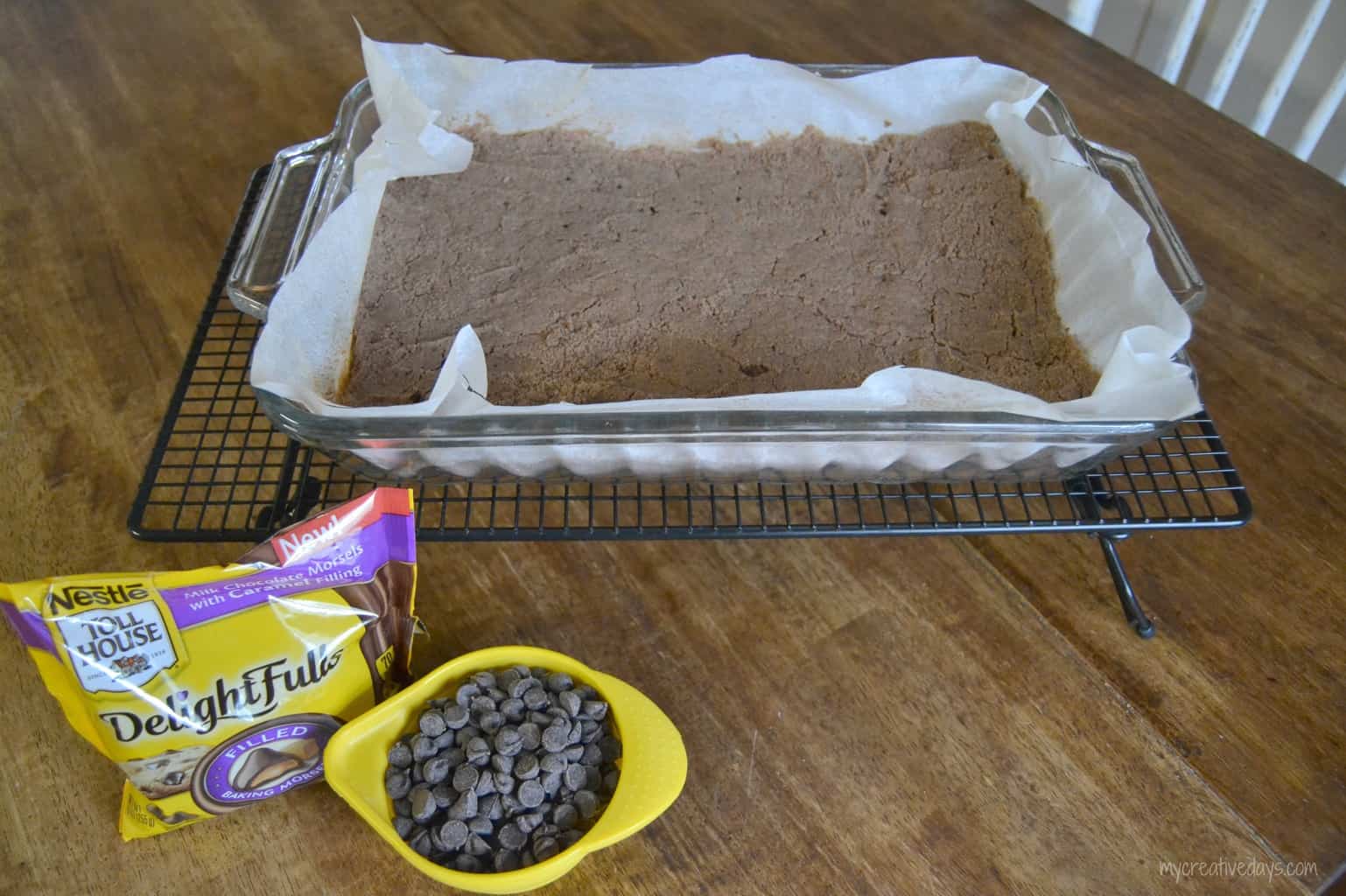 Remove the pan from the oven and sprinkle the chocolate chips and the caramel filled Nestle DelightFulls all over the crust. Once they start to melt, I spread them around using a butter knife.
Cool completely on a wire rack.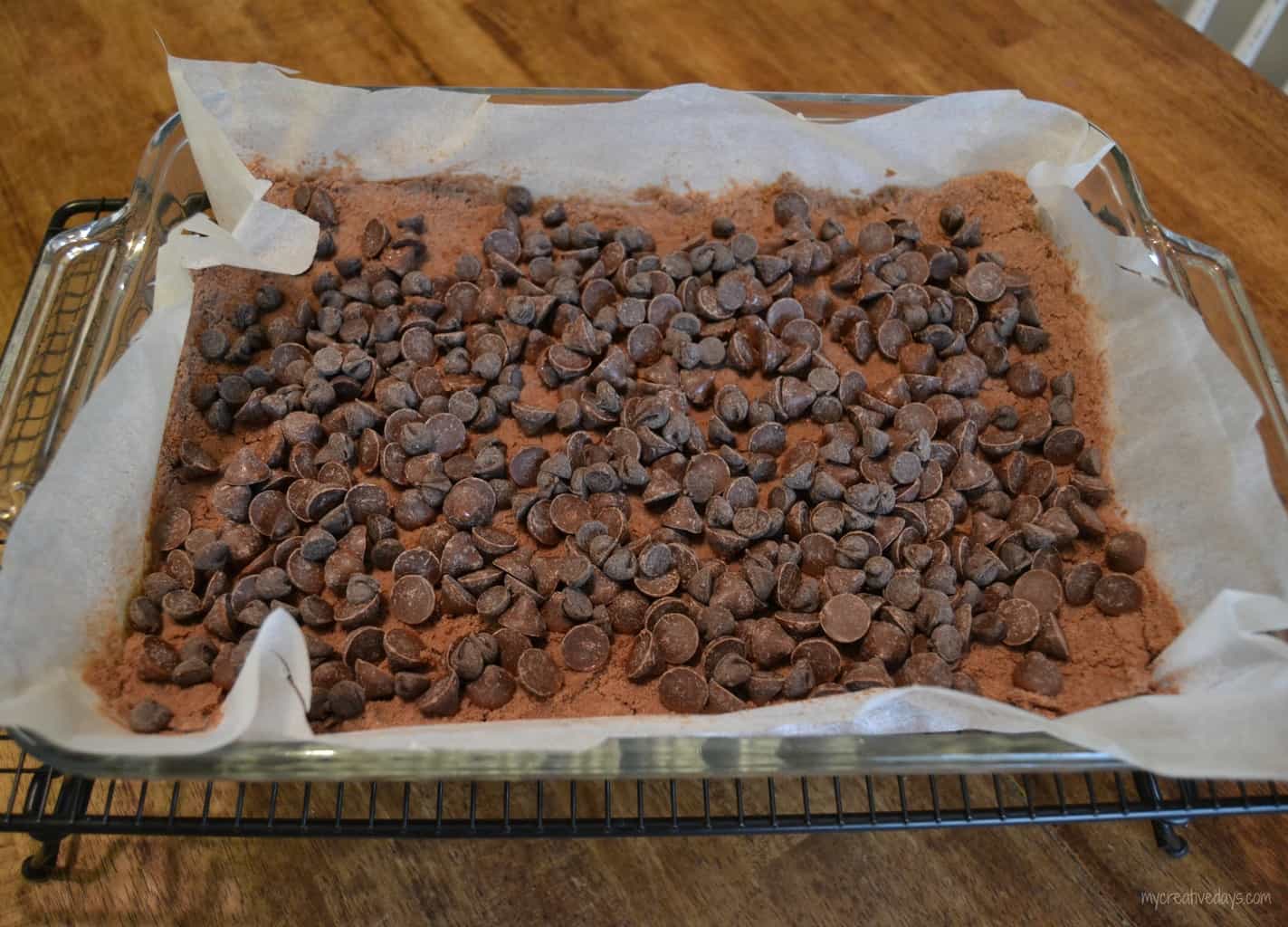 Mix brown sugar, corn syrup, melted butter and three eggs together until smooth. Fold in the chopped almonds and pour the mixture over the cooled crust in pan.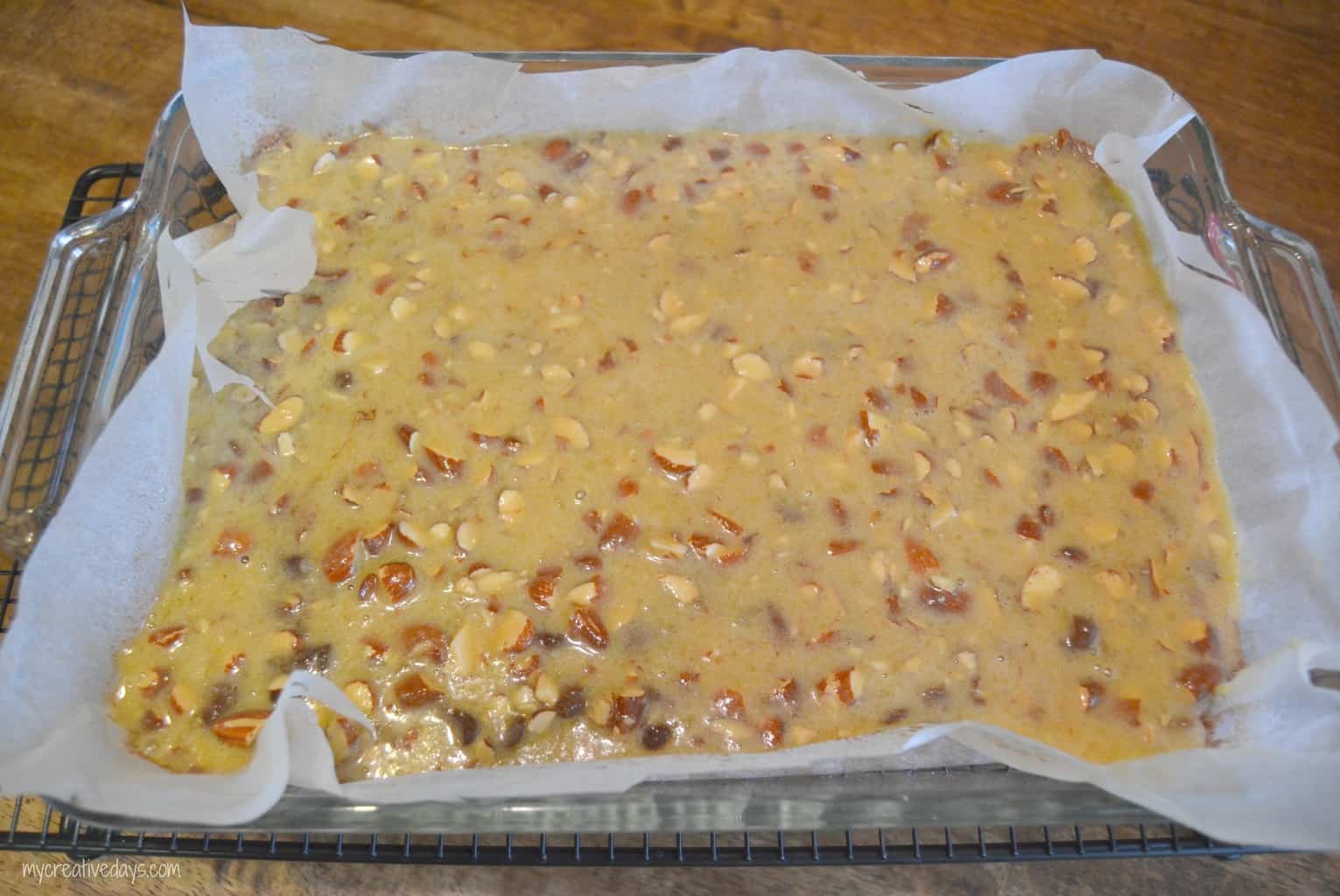 Bake at 350° for 25-30 minutes (until golden and set). Cool completely on a wire rack (about an hour).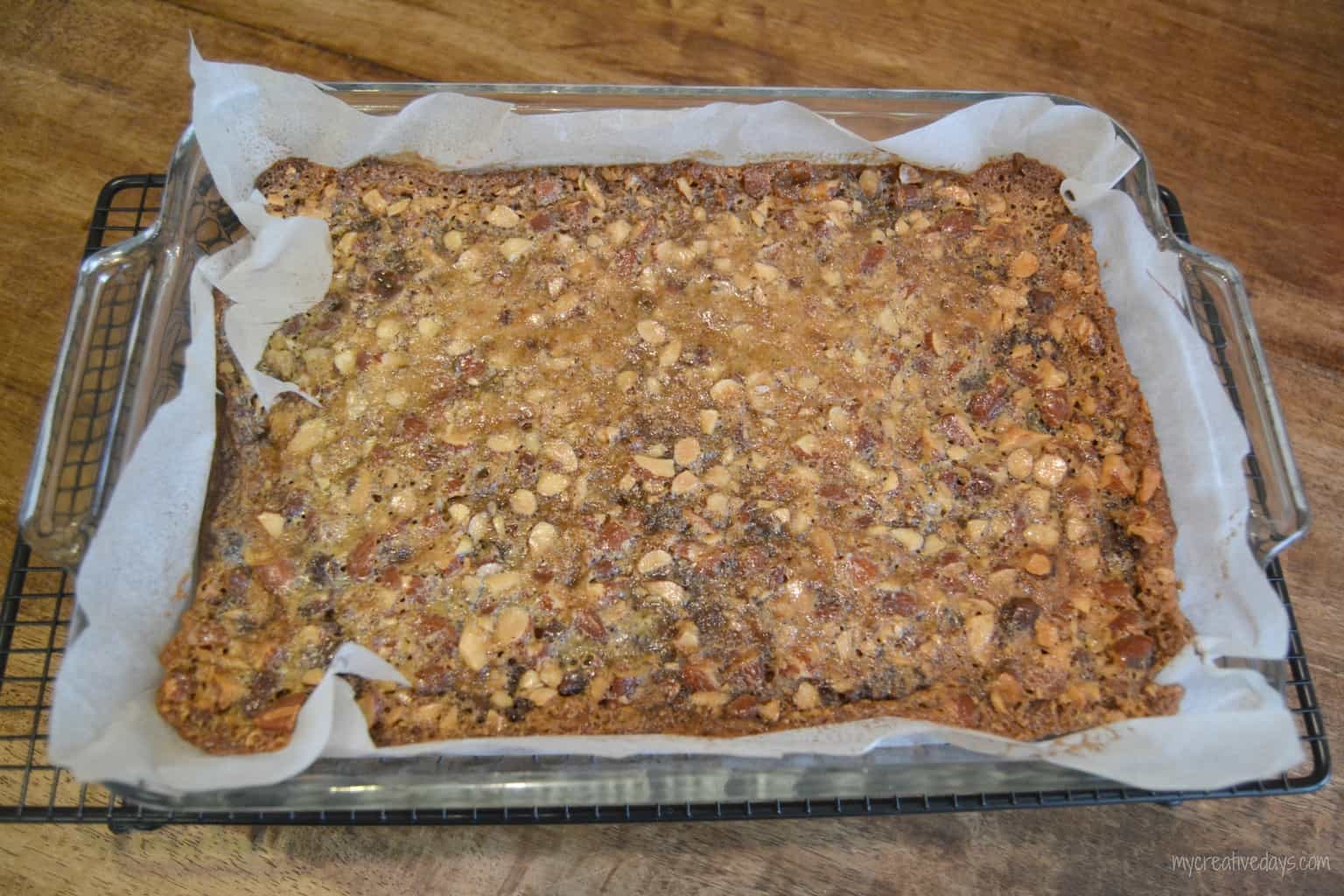 Lift baked bars from pan using the excess parchment paper as handles. Cut into bars. Store in the fridge.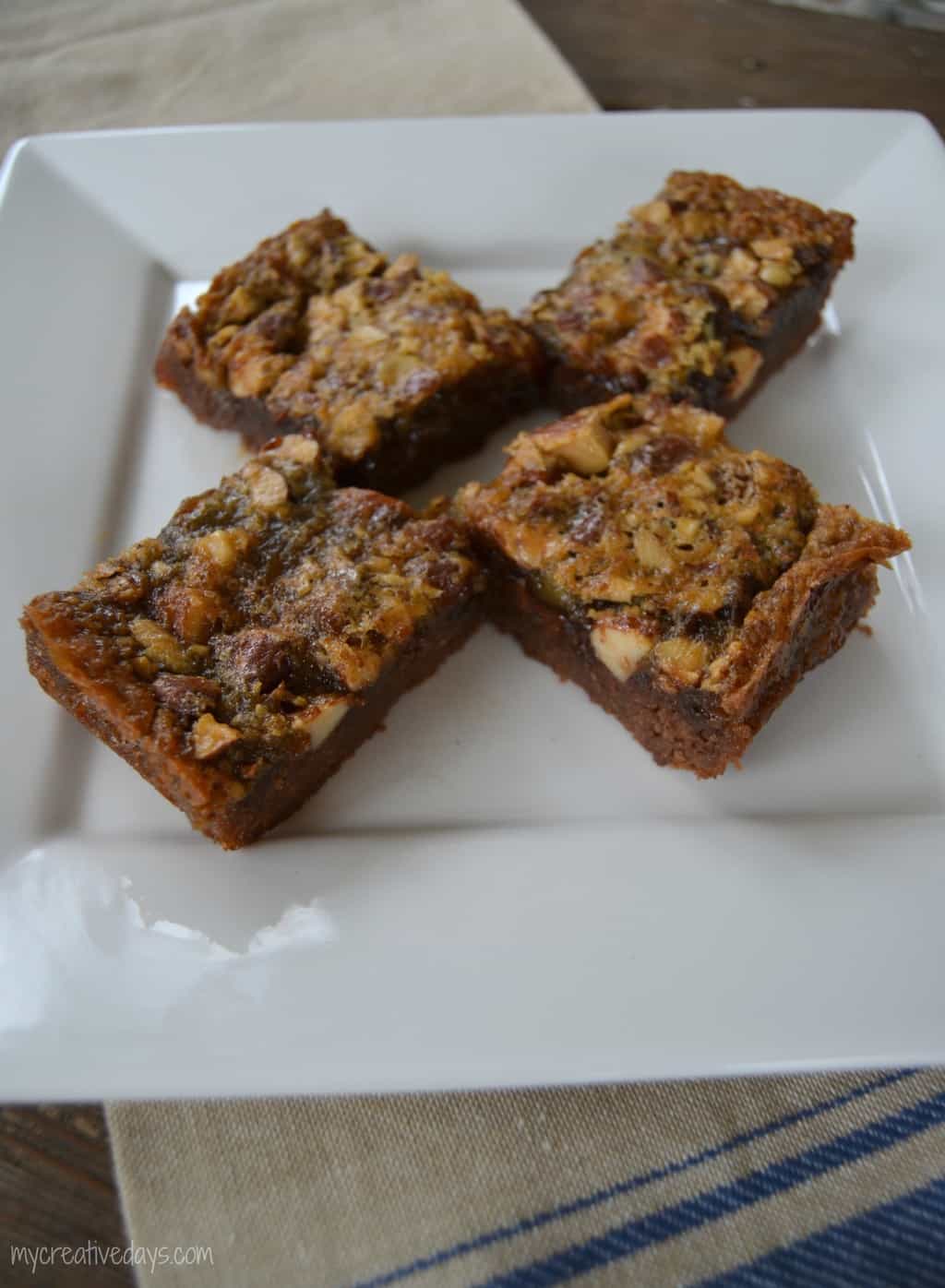 These bars are rich and gooey. Perfect with tea or coffee.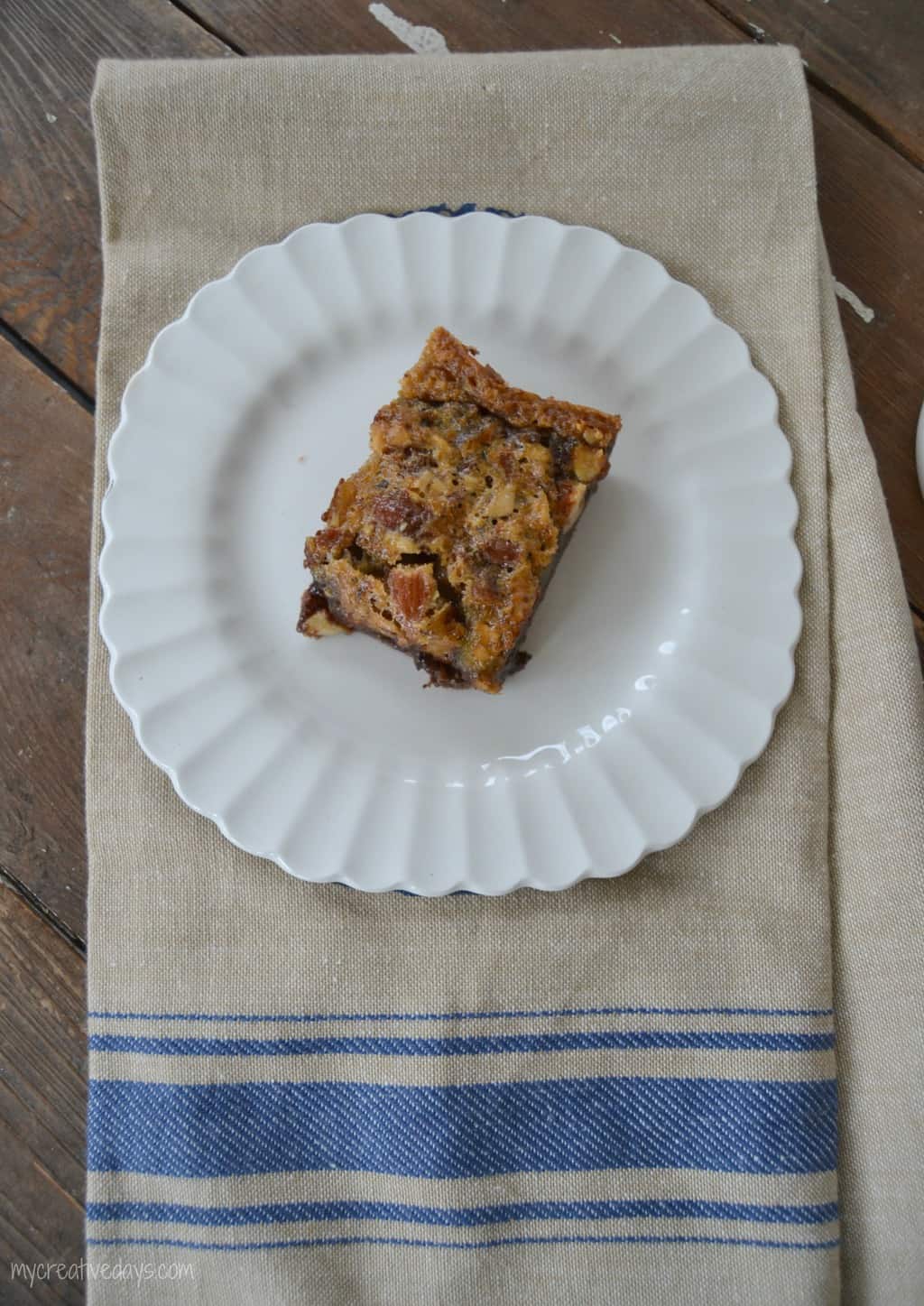 These Nestle DelightFulls Chocolate Almond Bars would be great to serve at Christmas, take to a pot luck or make for a friend. I know they can't stay in my house for too long because they will not last. My family loves them.
Make sure to visit the Nestle Toll House website to discover more DelightFulls recipes! You can create your own recipe to share on your social channels using #NestleTollHouse, #DelightFulls and #TollHouseTime.
Happy Holiday Baking!