Today, I am bringing back a project that is an "oldie, but a goodie". This upcycled window project was not only a lot of fun to put together, but it was a project that holds a little sentimental value too. We got these windows off of my grandfather's house and he passed away soon after we finished this project. Now, the cabinet not only holds my crafts supplies, but it holds some memories as well.
On to the post:
When we were replacing the windows to my grandfather's house, these two particular windows caught my eye right away. I immediately thought they looked like doors to a cabinet and I started making a plan for them.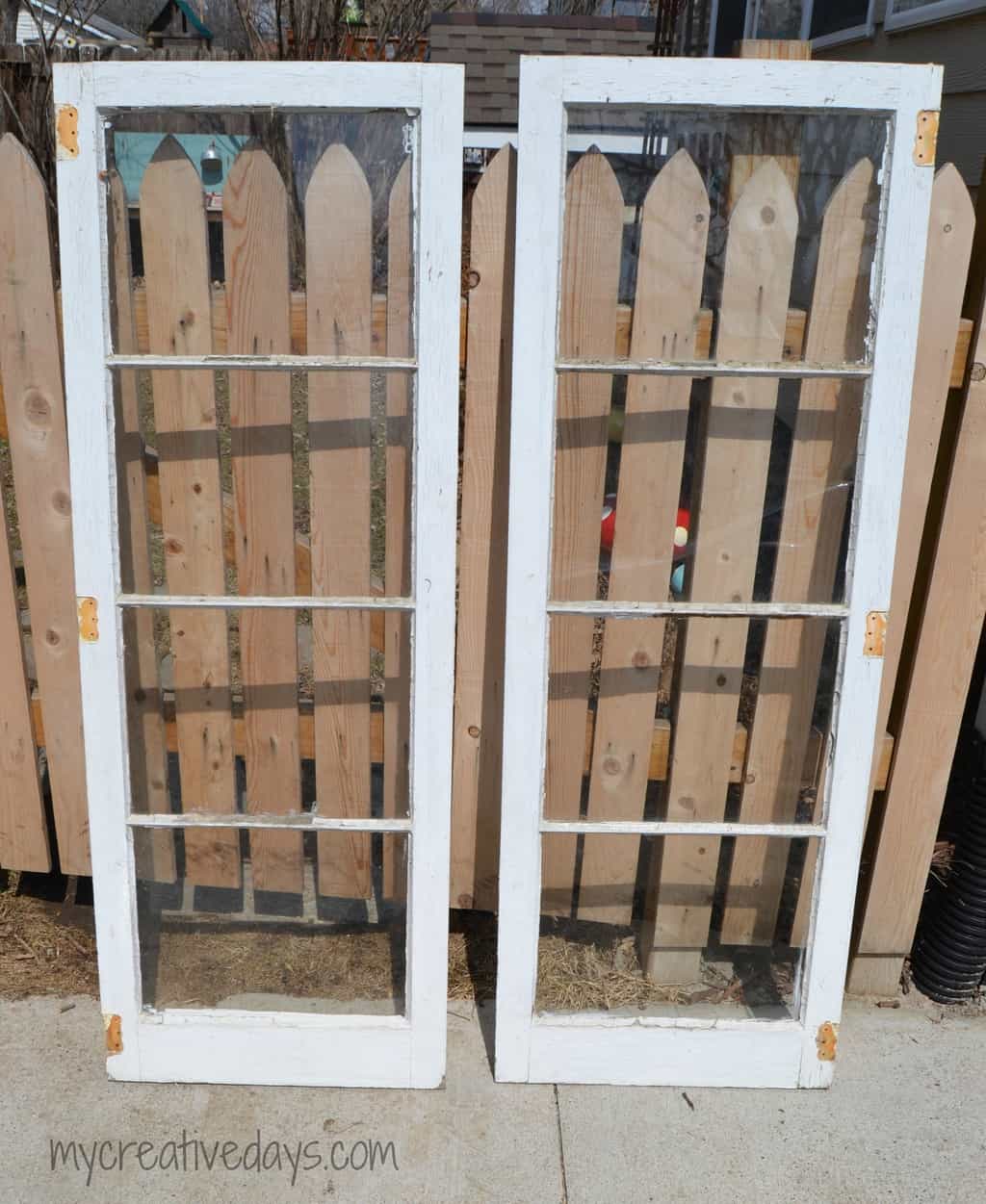 Of course, none of these projects are possible without Hubby. I talked to him about turning these windows into doors for a cabinet. We started brainstorming ideas, then we made some plans and got to work.
Thank goodness for our "extra wood piles". We were able to make this cabinet without having to buy a bunch of new material.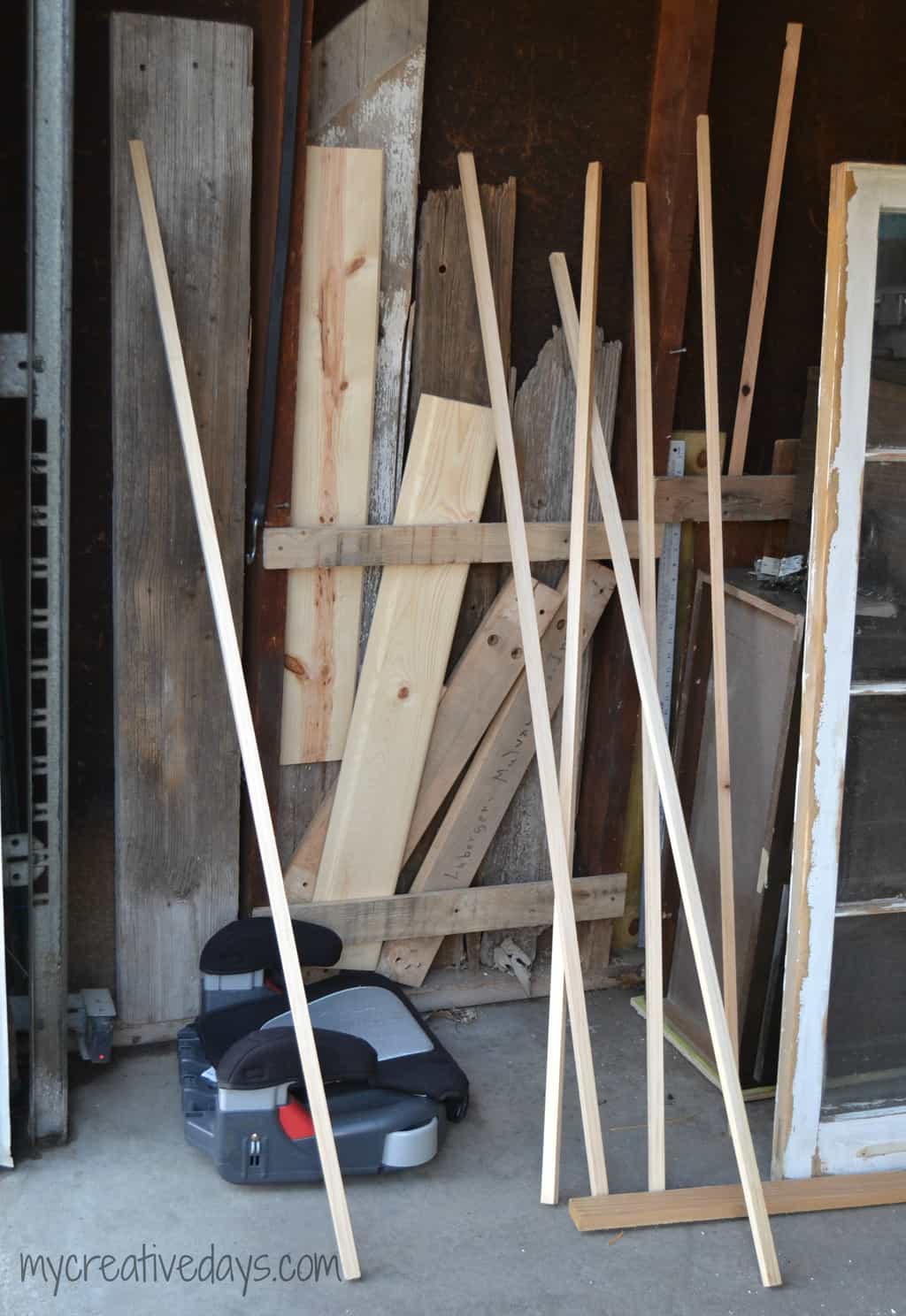 To start this cabinet, Hubby measured the windows to come up with the size of it. He cut plywood to make the outer "shell" of the cabinet (two sides, the top piece and the bottom piece).

So I don't bore you with all the tiny details, I am going to just go through some of the progress photos.
This shows the basic "outer shell" of the cabinet (looking from the bottom).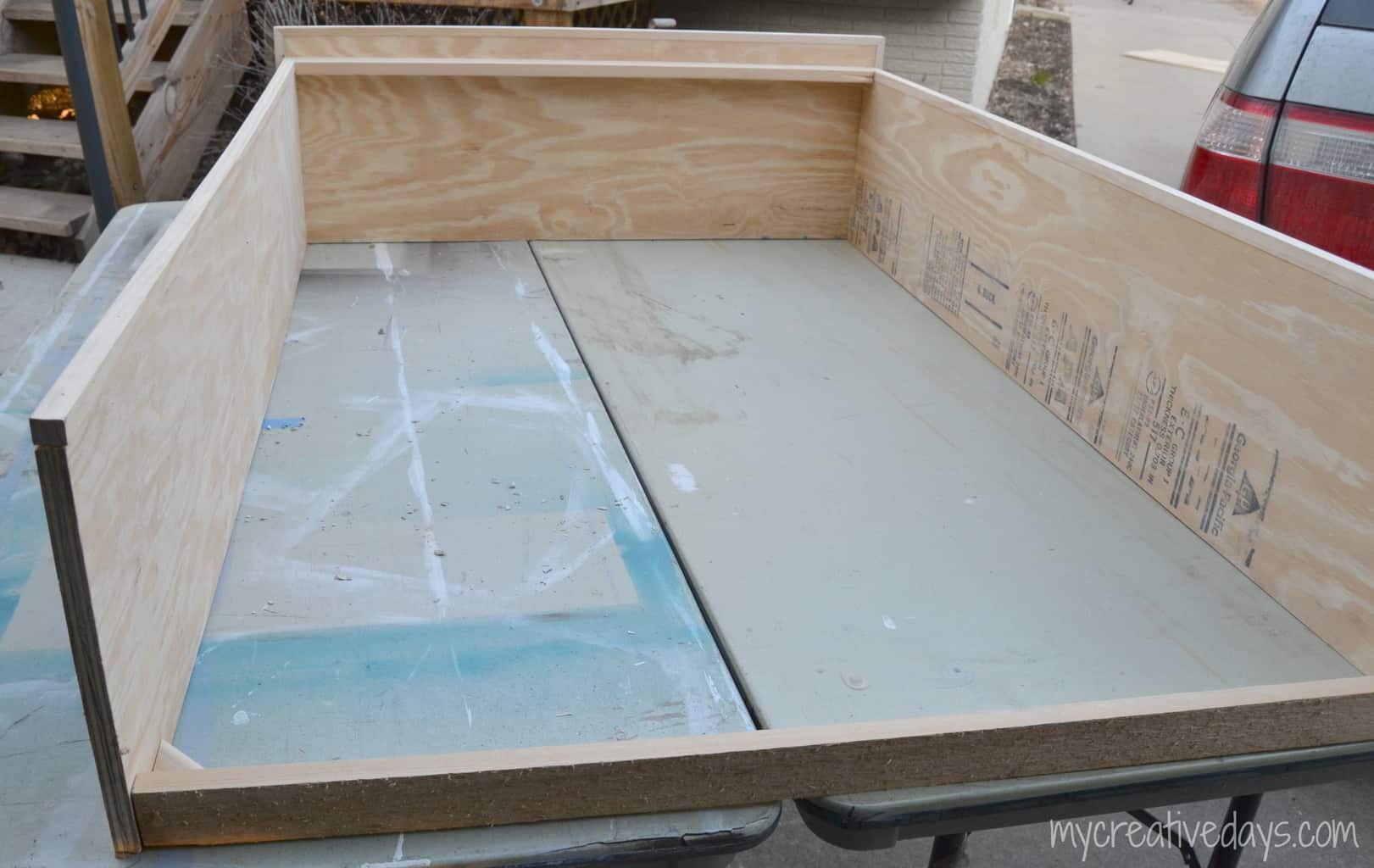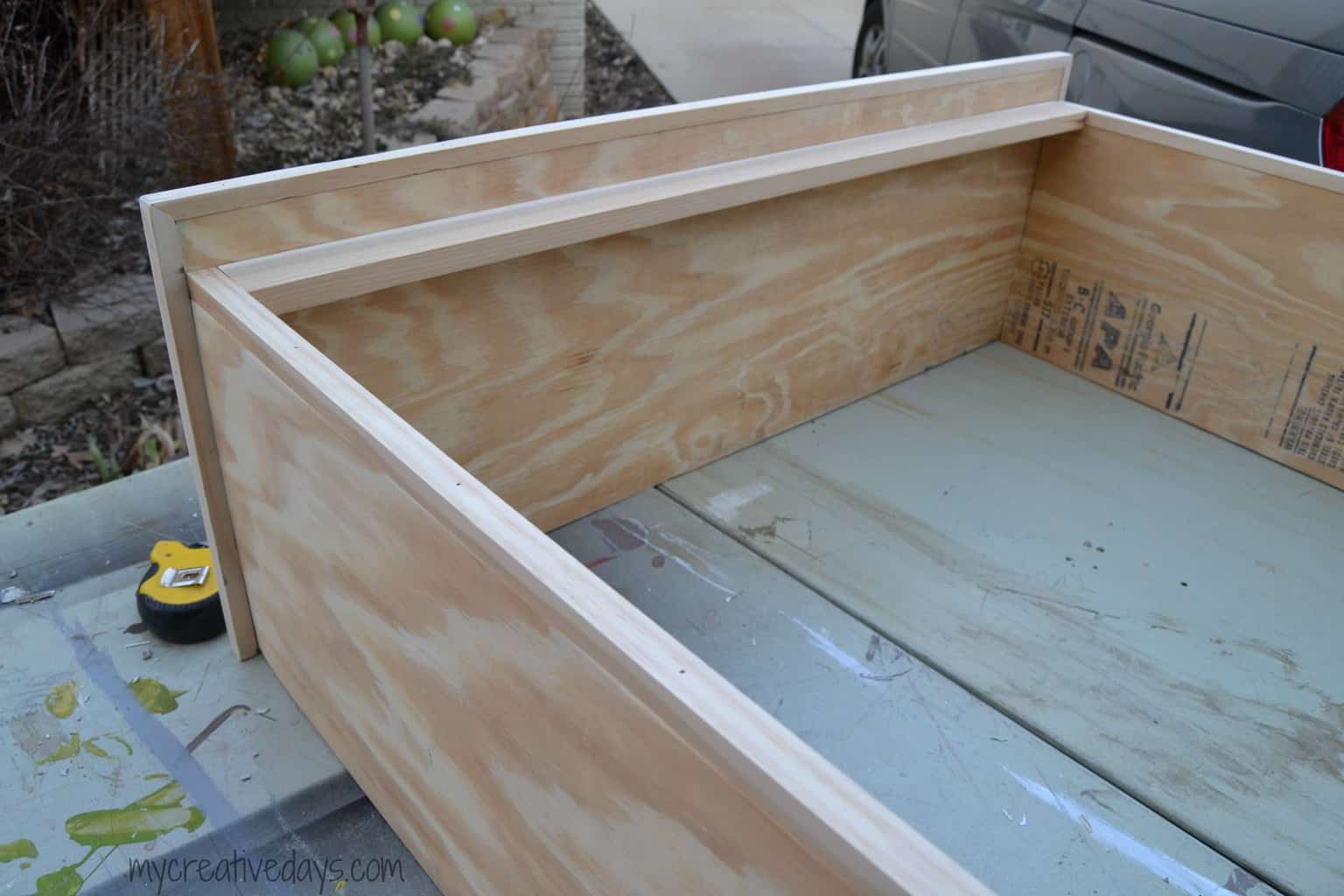 These "triangles" add extra support.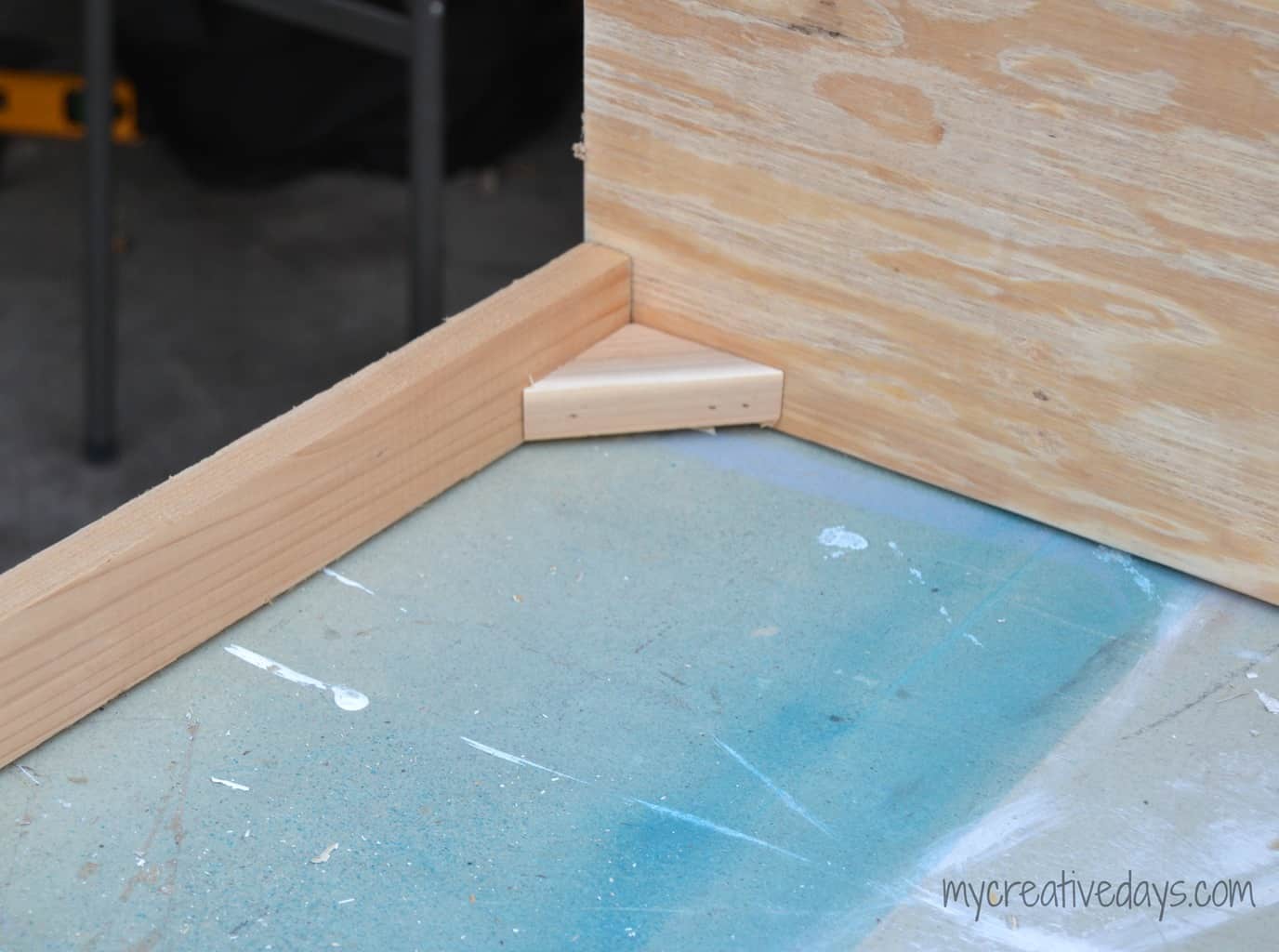 When we got to the point of putting the windows on the front, I started getting really excited. Even though it didn't have a back or shelves, it was already looking exactly how I had pictured.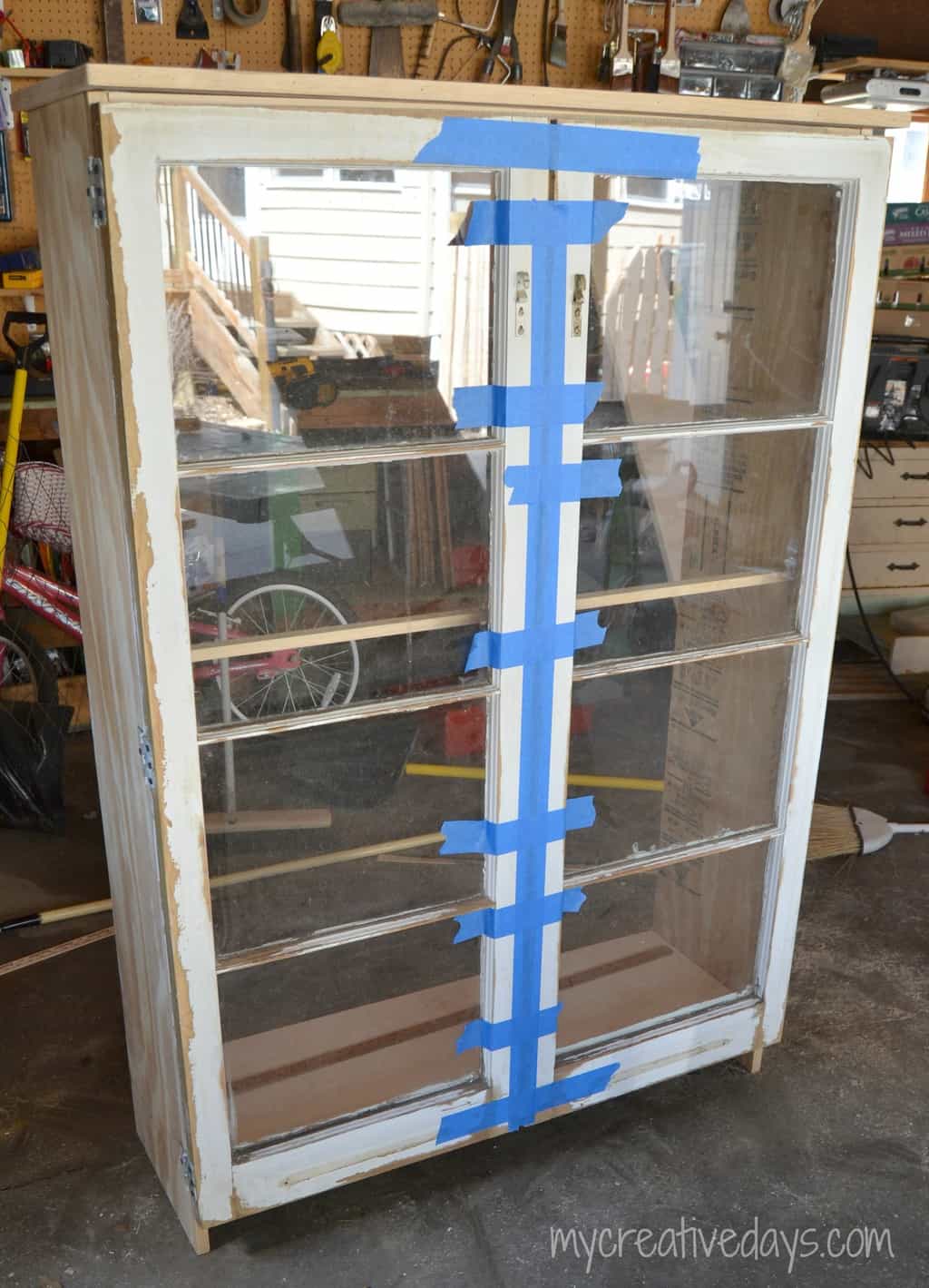 An inside view: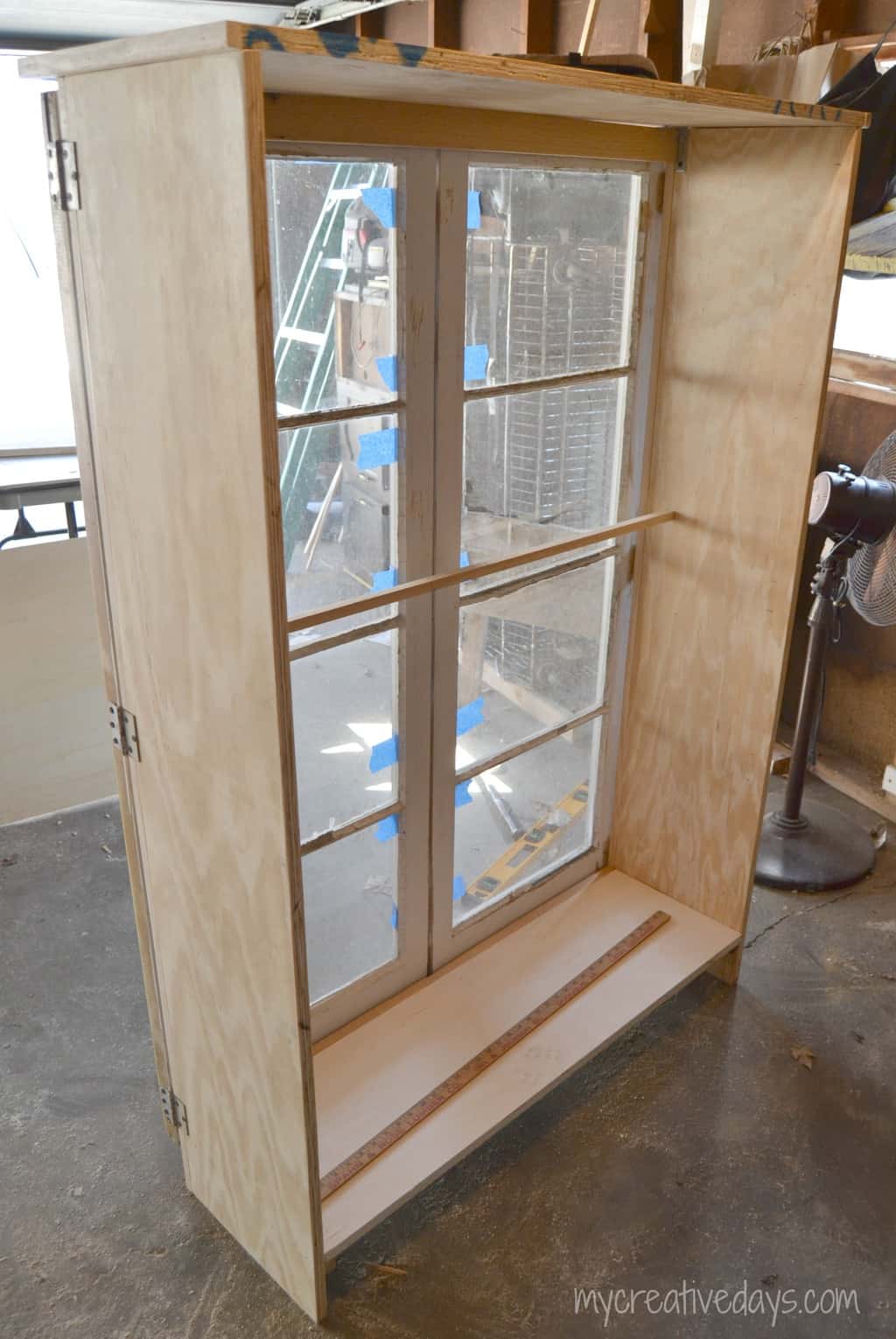 For the back of the cabinet, we used a thin piece of plywood.
Now, it is time to add shelves.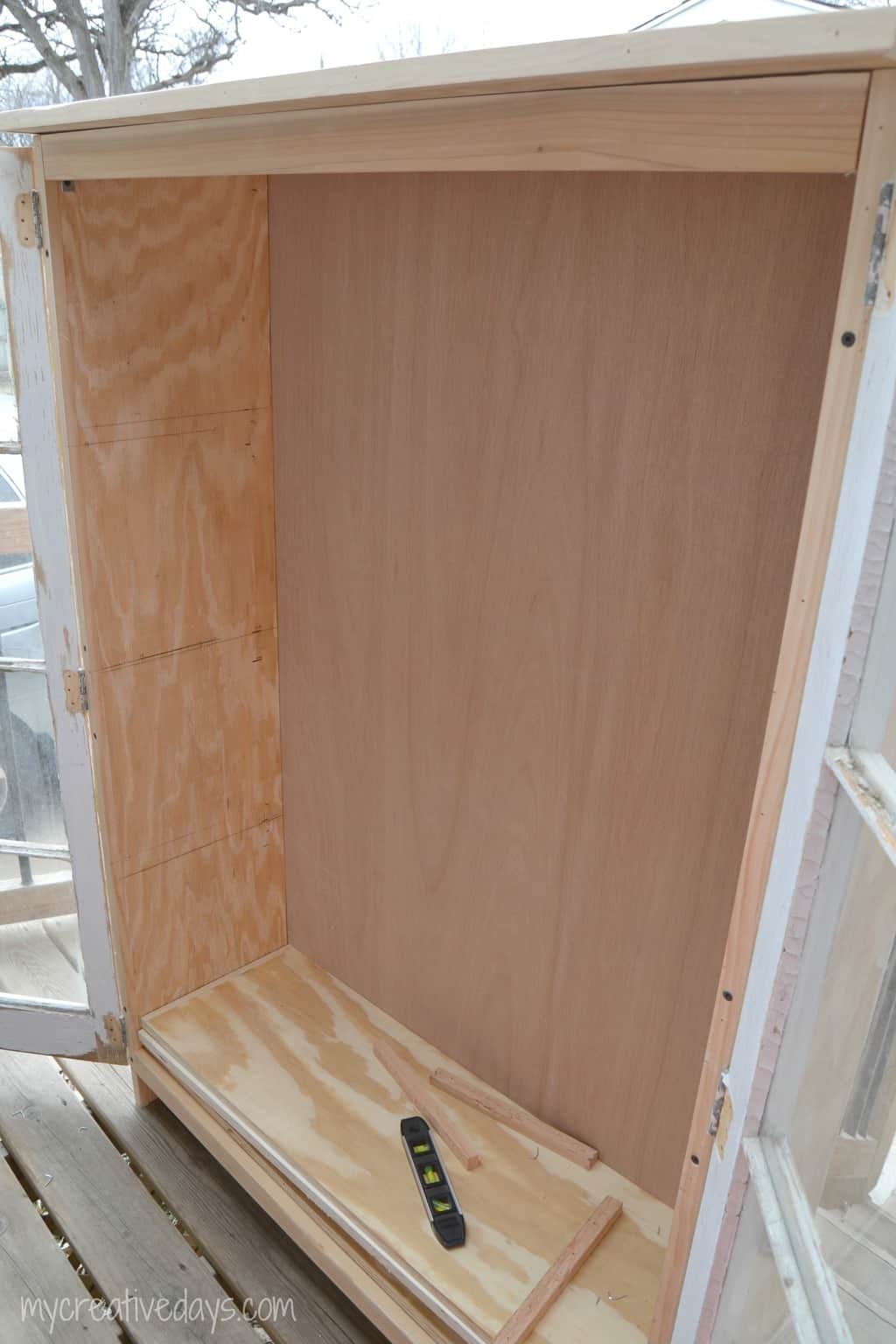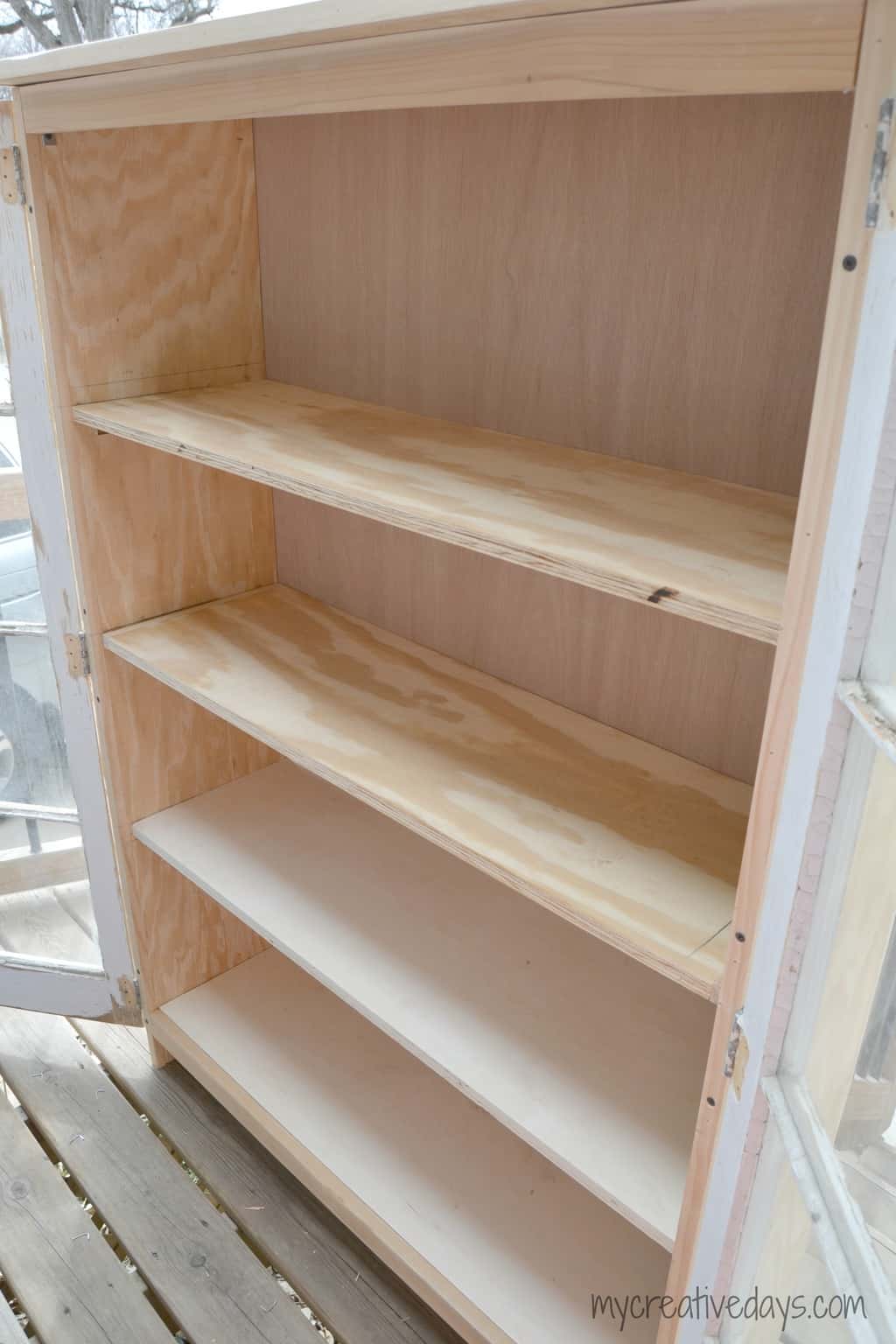 After we put the shelves in, we added some trim pieces to help finish them off.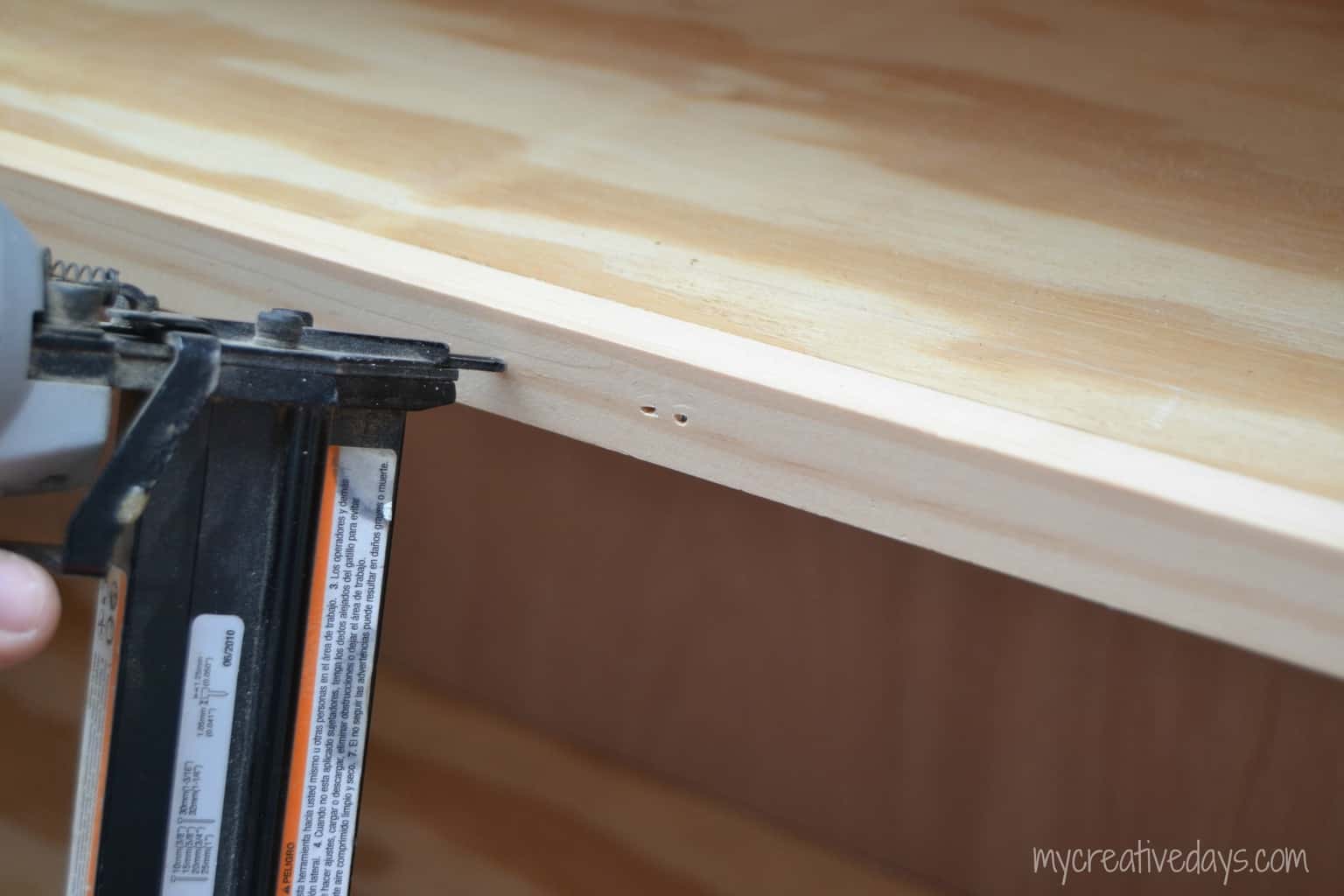 It is coming together beautifully!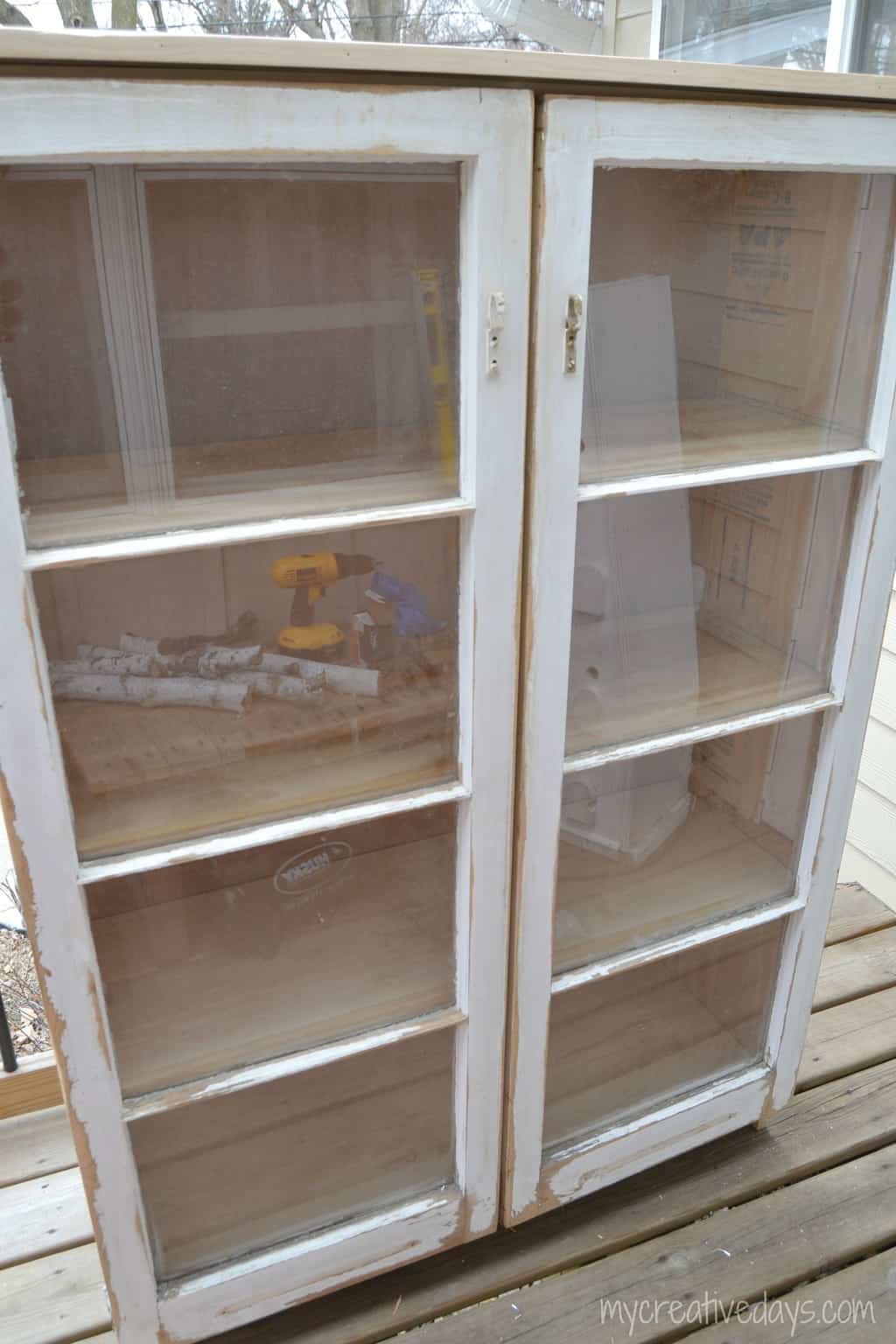 I was so happy that we were able to reuse the hinges that were on the original windows.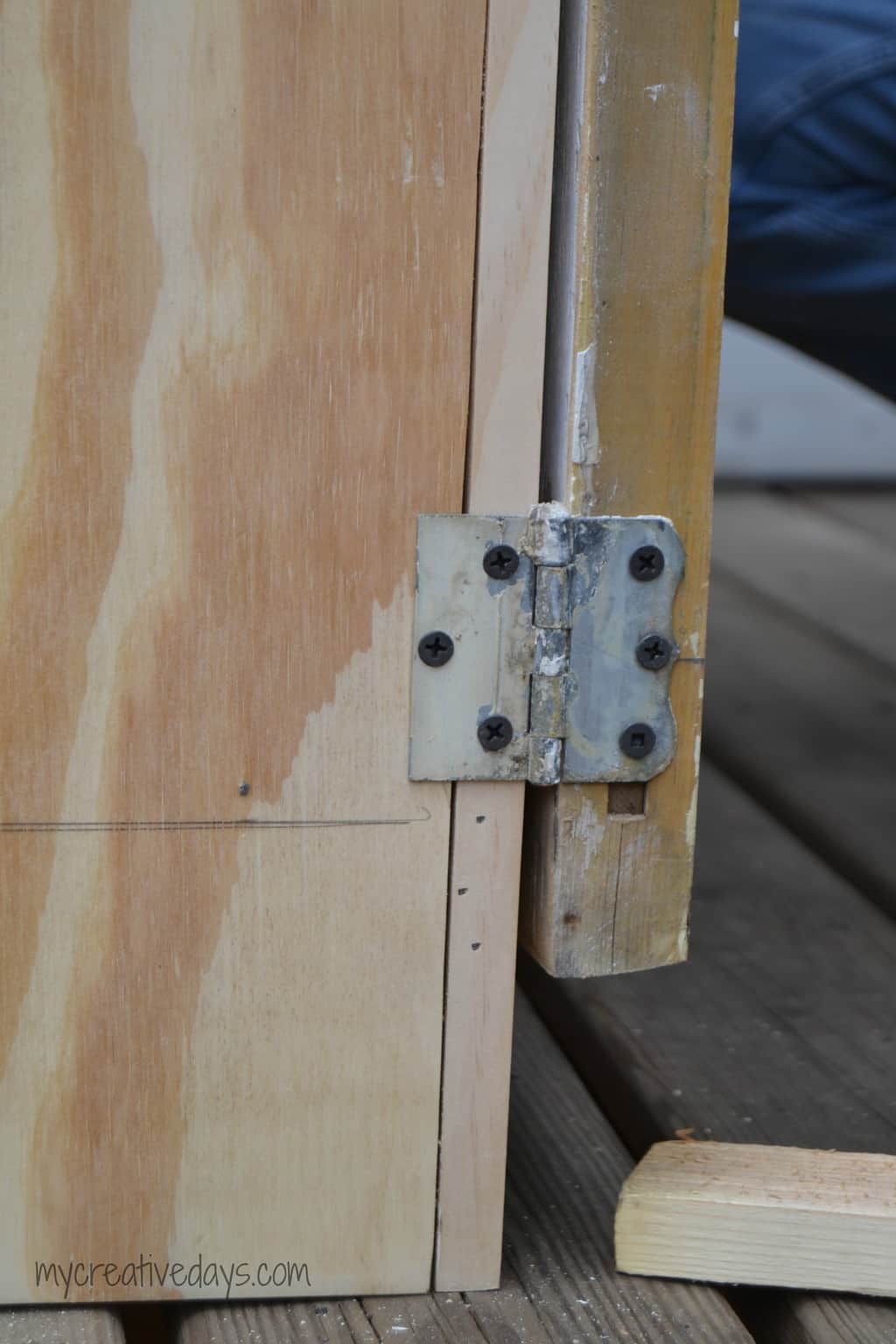 Since I have a small obsession with old door knobs, I decided to use those as the "knobs" for the cabinet.
I painted the entire piece with "Simplicity" from Country Chic Paint. I love the crisp white color. I really wanted to capture some of the original, rustic charm the windows had when I brought them home so I roughed up the edges with sand paper.
After I got the entire cabinet sanded, I wanted to add some flair to the back of the cabinet.
I added stone paper on the back of the inside of the cabinet!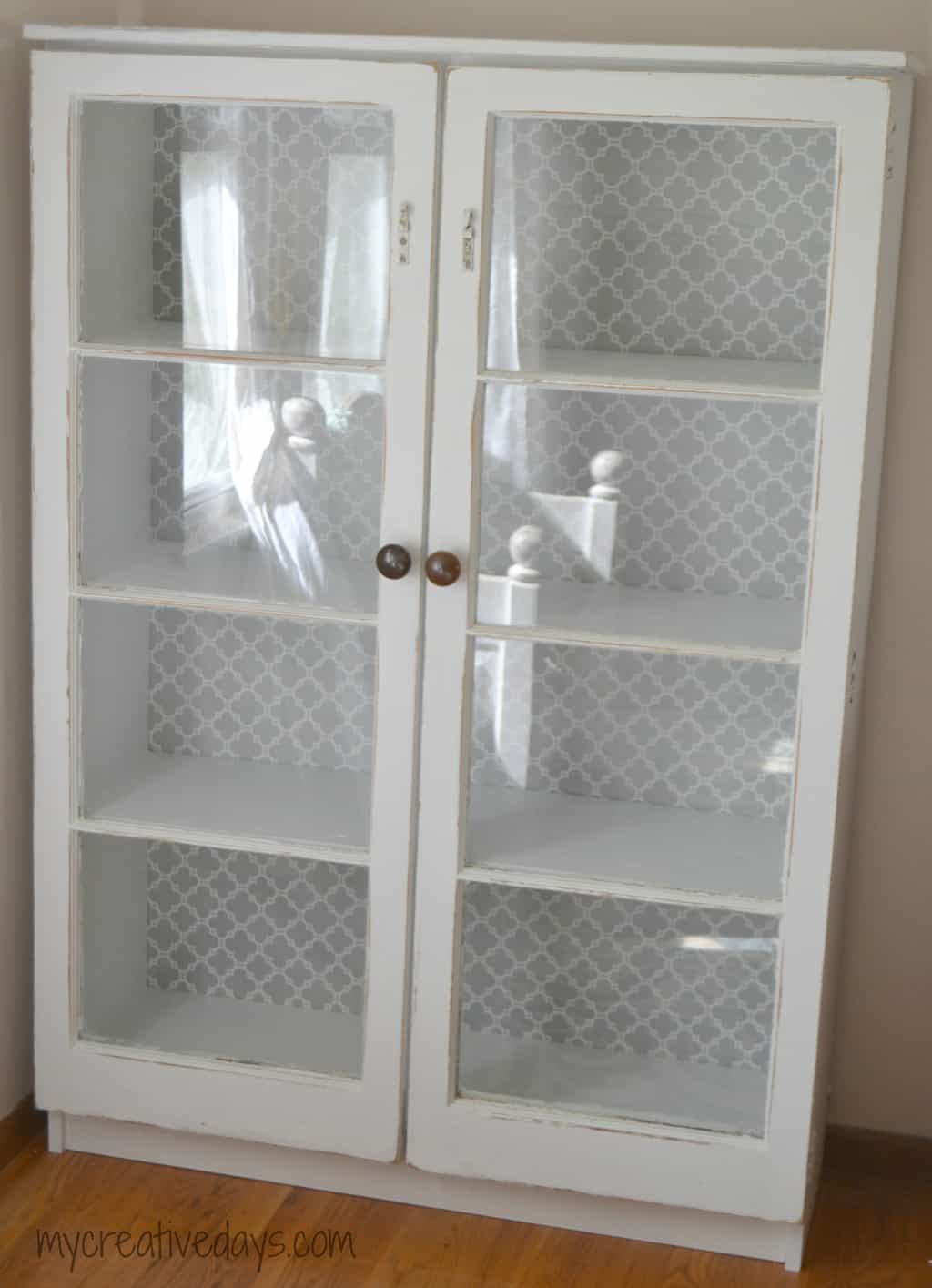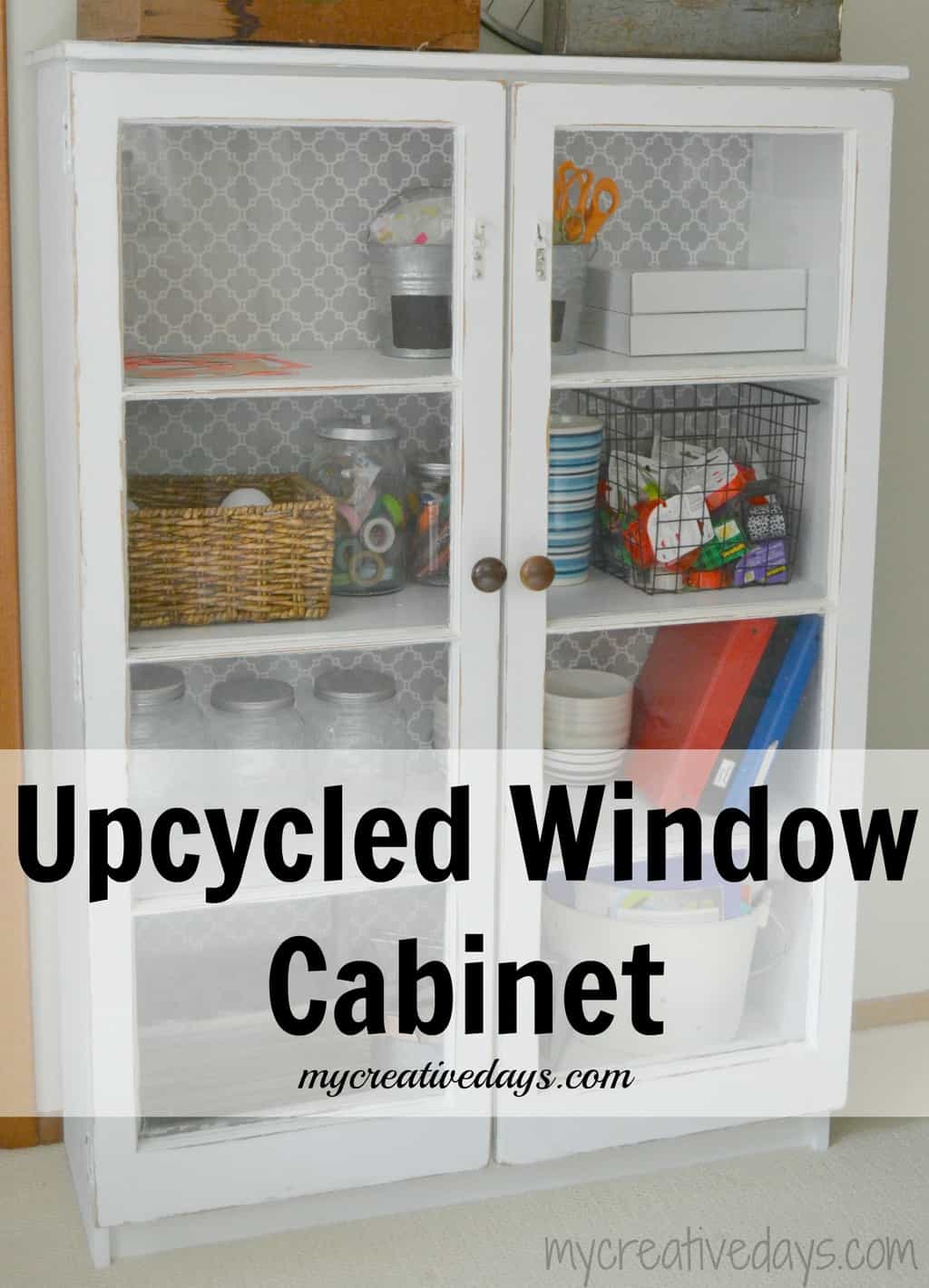 This upcylced window cabinet turned out so great! We were able to take some old windows that would have gone to the dump and make them into a beautiful, functional piece of furniture.
Disclaimer: I received paint from Country Chic Paint for this project. All opinions are 100% my own.