I was given the paint for this project in exchange for a review. All opinions are 100% my own. You can see my full disclosure here.
This repurposed vanity to night stands project was a lot of fun! The vanity was free on the curb! If you follow me on Instagram, you saw my entire curbside haul I picked up that day.
I was able to get three different pieces out of the vanity! And the best part was that they were all FREE!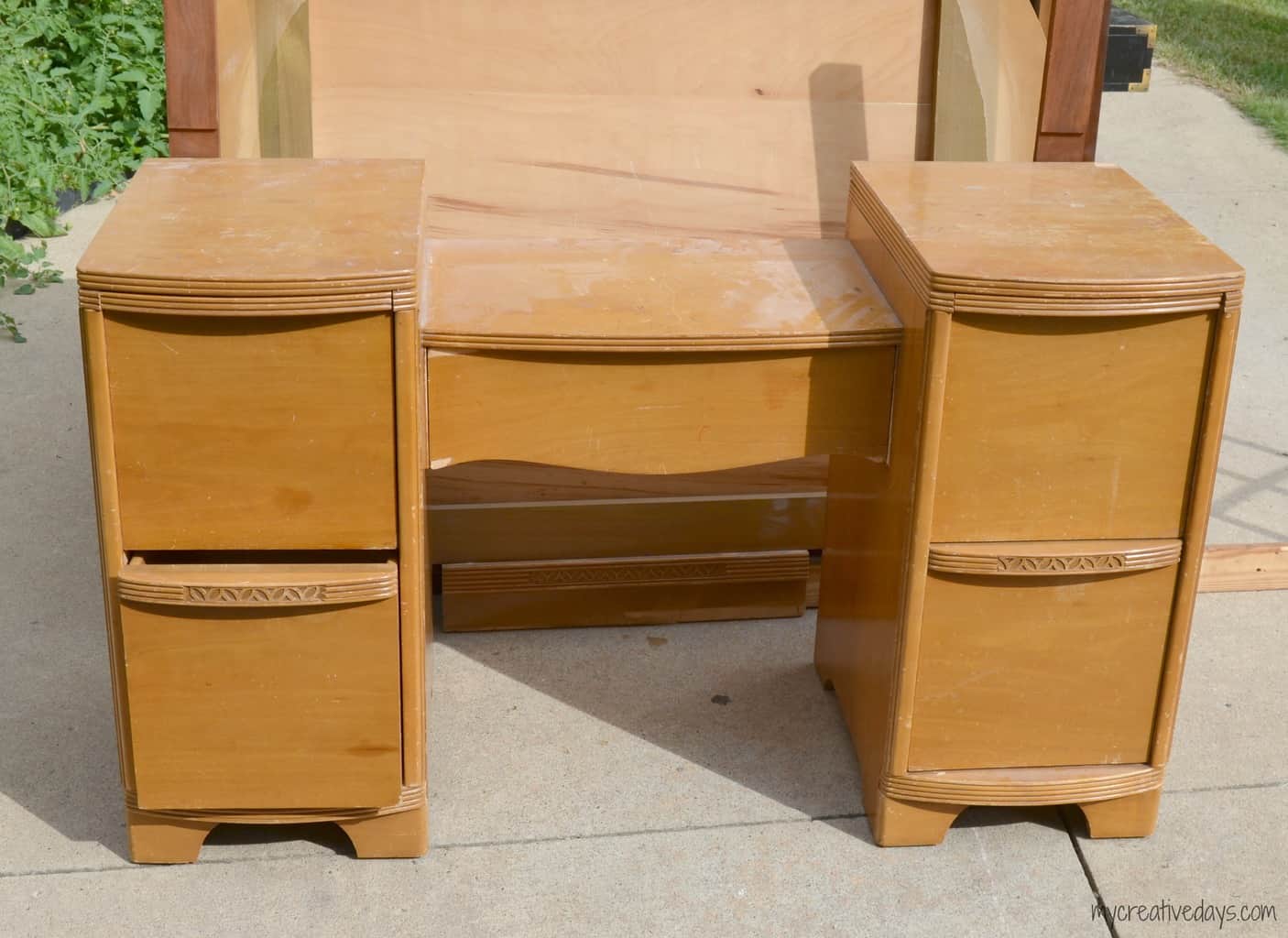 The mirror frame was with thevvanity when we picked it up, but it was missing the mirror. No problem. That mirror frame made the best chalkboard at our fall yard sale.
As far as the vanity, I knew right away that I wanted to repurpose it into two night stands
To make that happen, Hubby took the middle drawer off the vanity. This left us with two separate pieces. Night stands!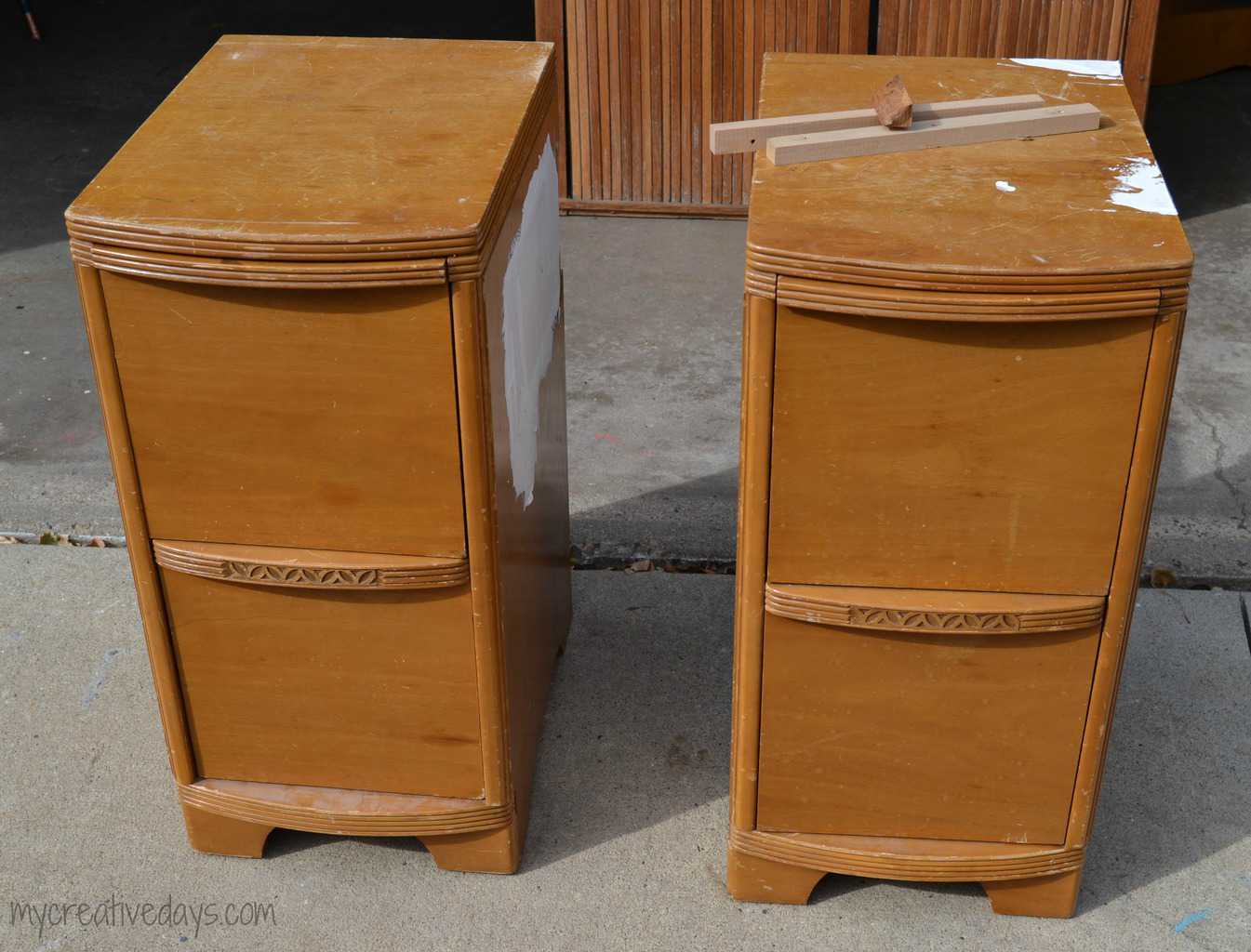 When he took off the drawer, there were some spots that he had to fill where the veneer was coming off.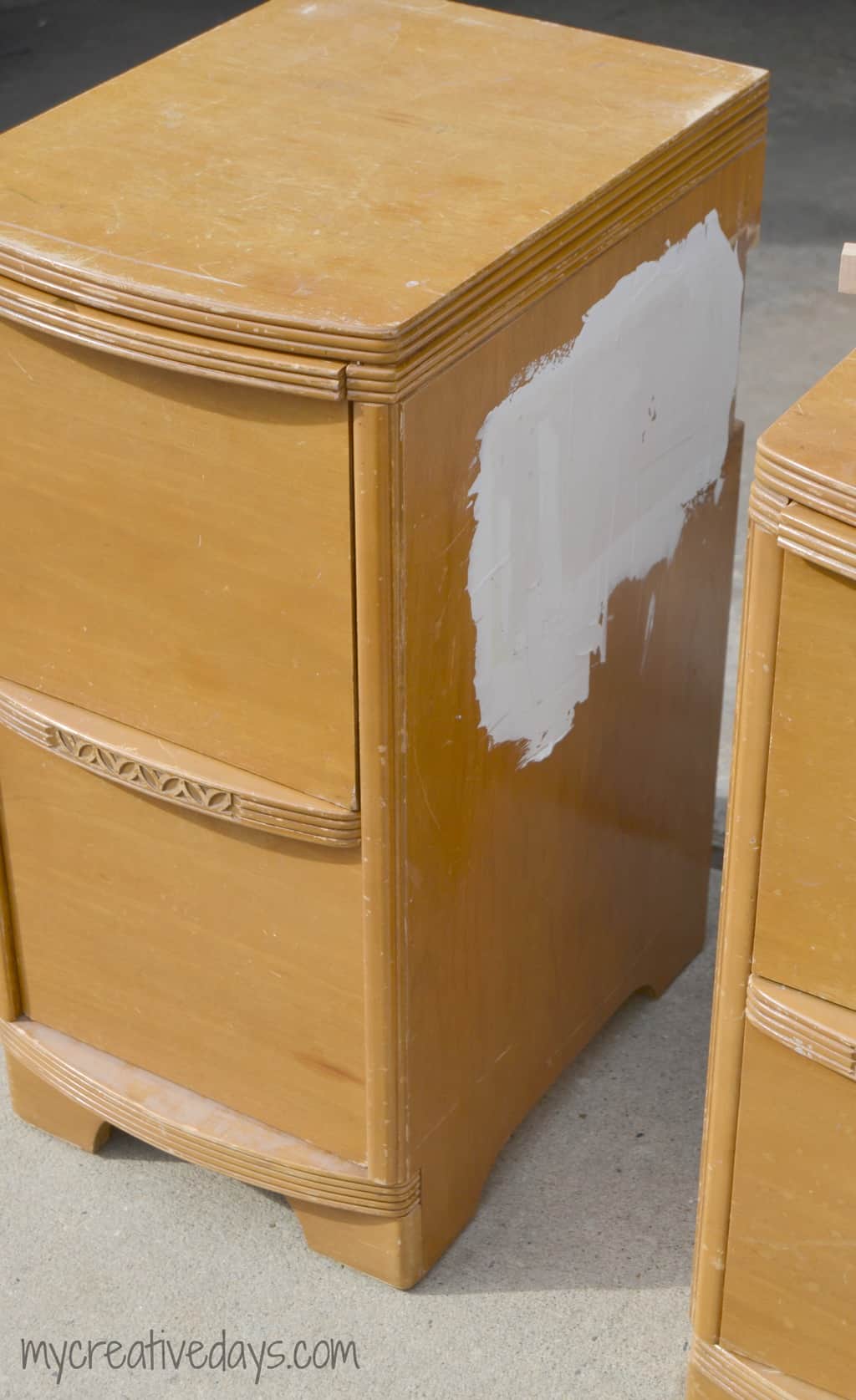 Next, he cut the supporting piece of wood that was across the back of the vanity. He cut it down so it fit the backs of each night stand and screwed them on. After that, he nailed the backing back on that was previously there.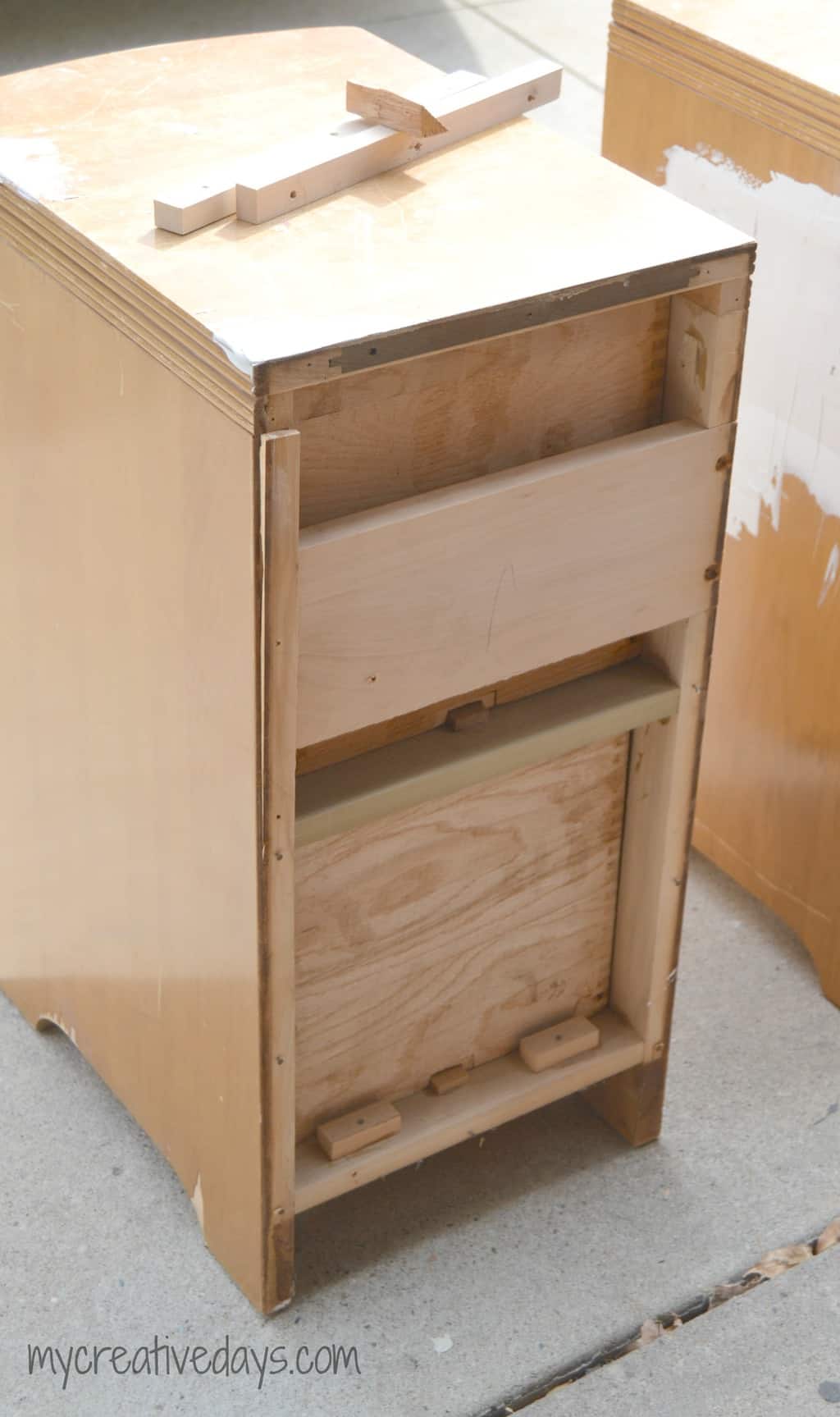 I sanded the pieces down after the filler was dry and they were ready for paint.
For this project, I used Mudpaint in "Manor White". I have never used Mudpaint before so I was excited to give it a try.
The Mudpaint went on very nicely. The night stands were completely covered in two coats. The "Manor White" color is a creamy white. It is so pretty.
I decided to rough up the edges a little bit with some sandpaper. I also wanted to add some hardware to the drawers. I went through my stash of odds and ends and these vintage door knobs were perfect for the drawers.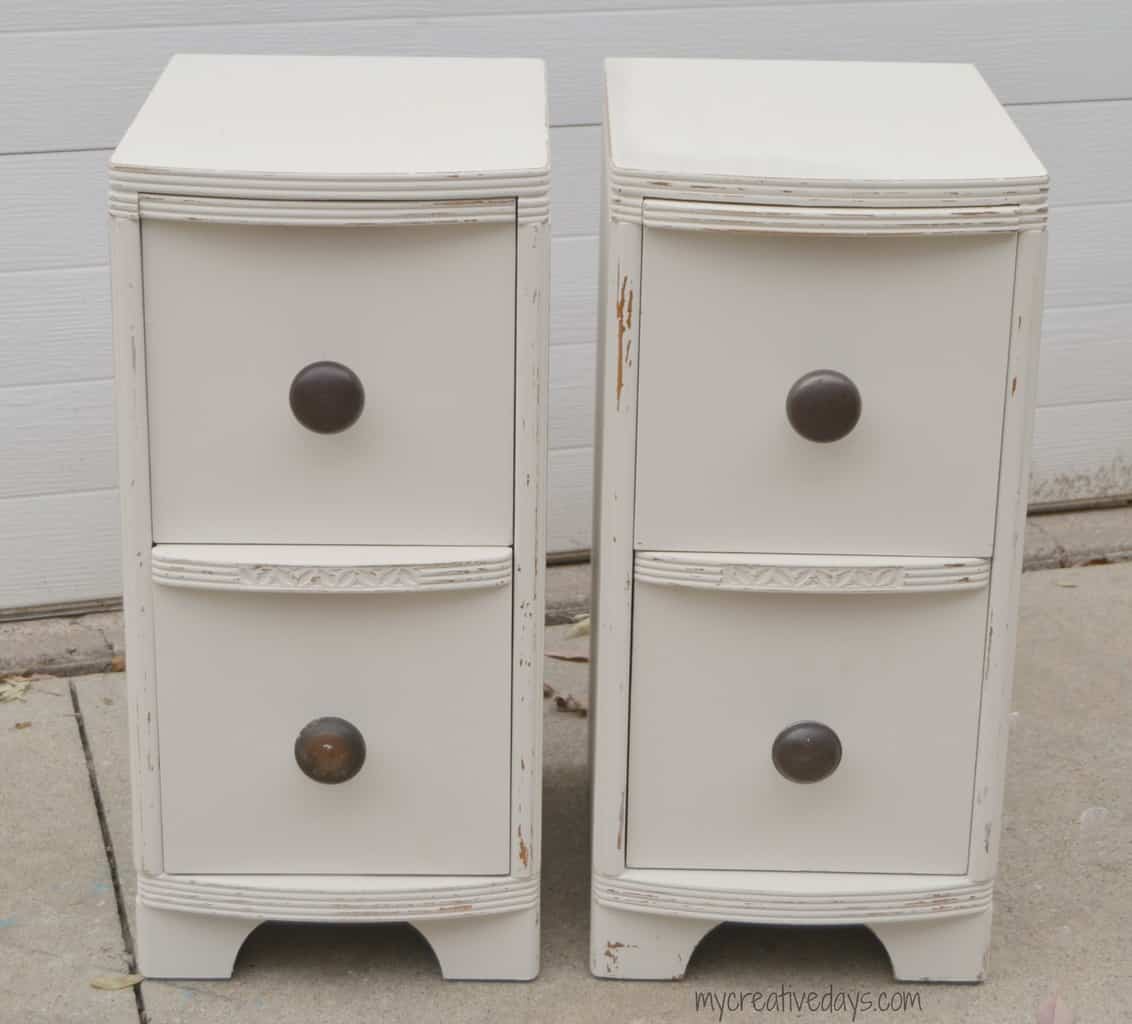 I love old door knobs. I think they add a lot of character to these night stands.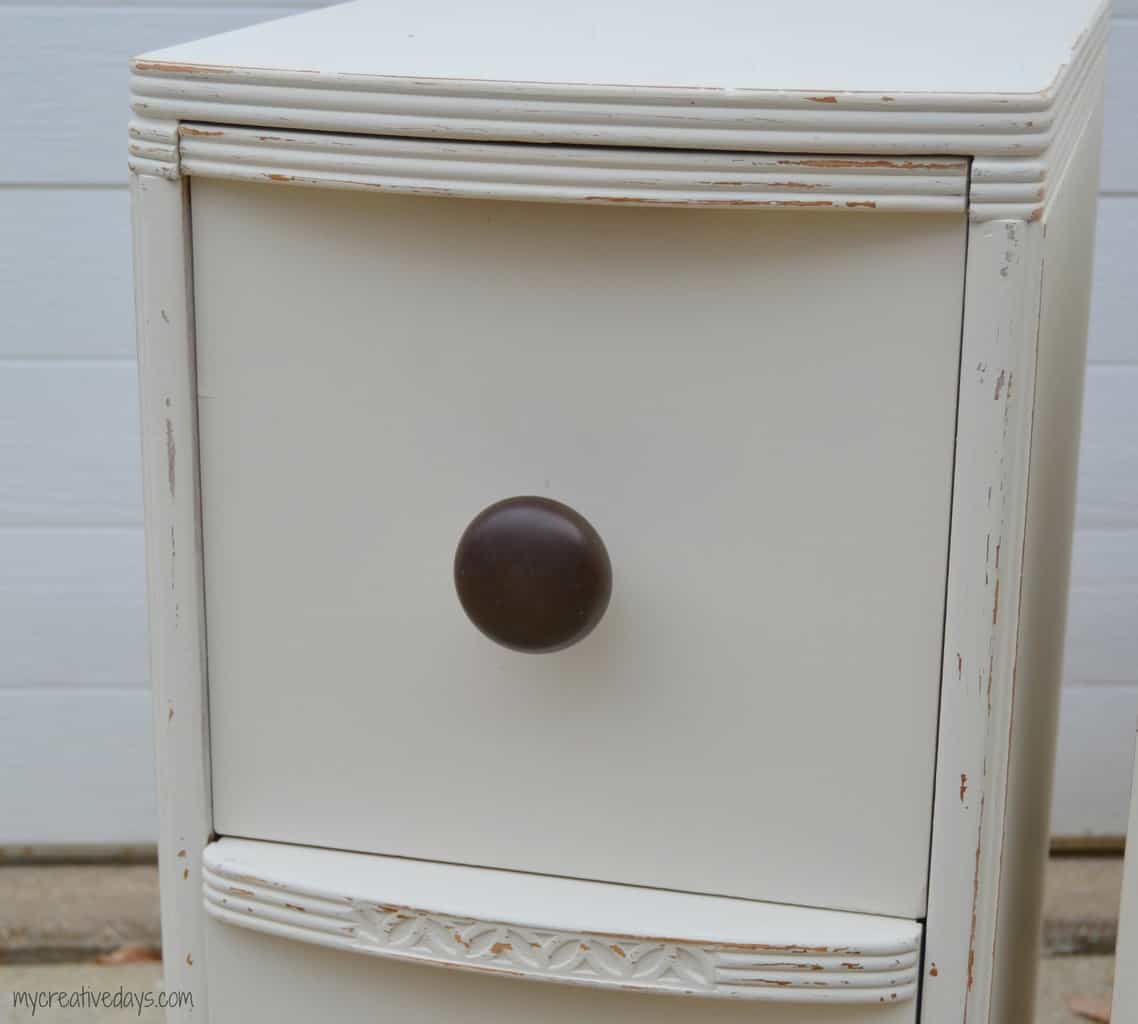 My daughter has needed extra "drawer" space in her room so these are perfect! Right now, I only have one set up next to her bed. I haven't decided if we will move her room around to accommodate one on each side of her bed or if we will put the other one in her closet.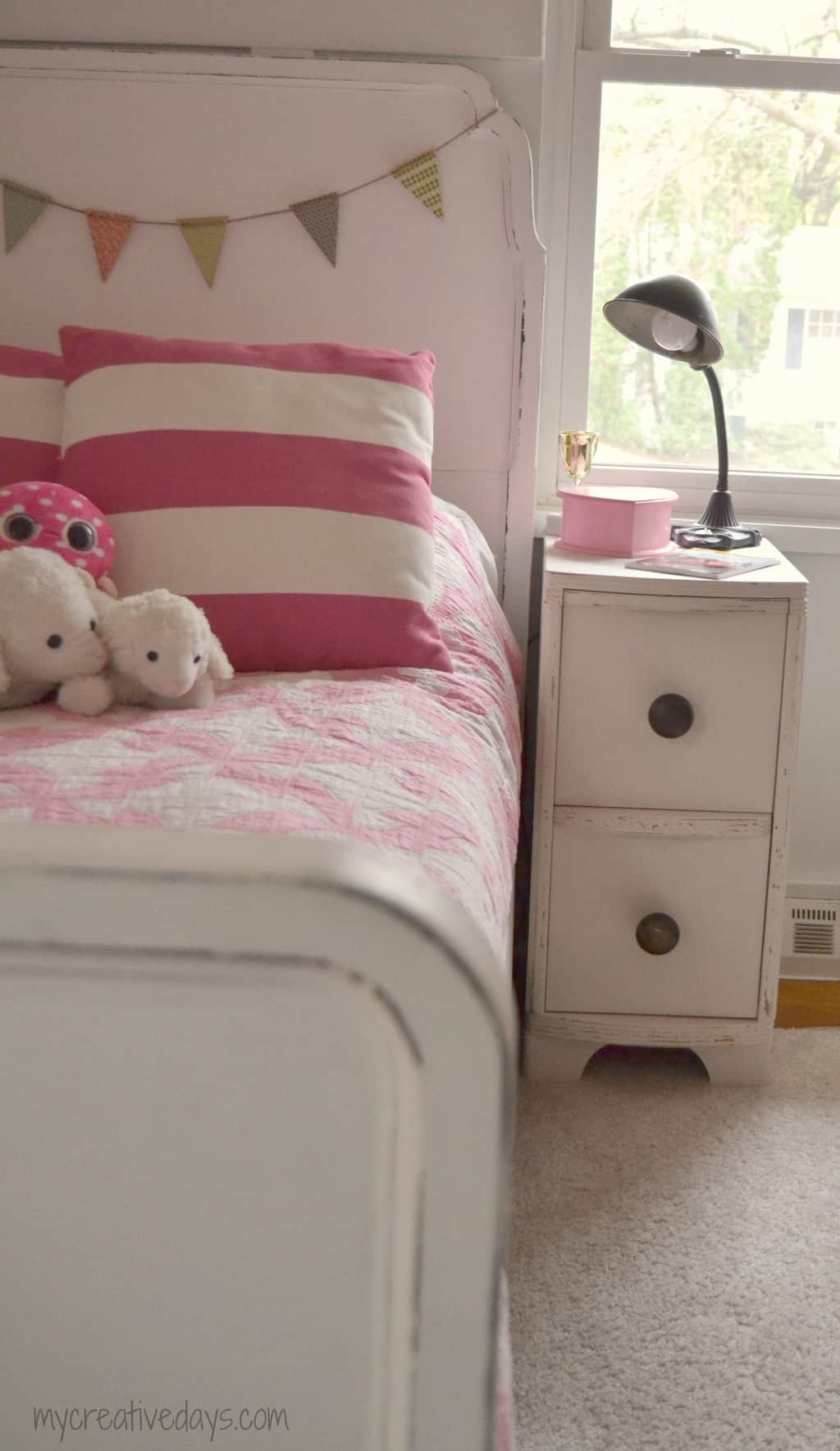 She was so excited to "decorate" the top of her new table. I think she did a great job!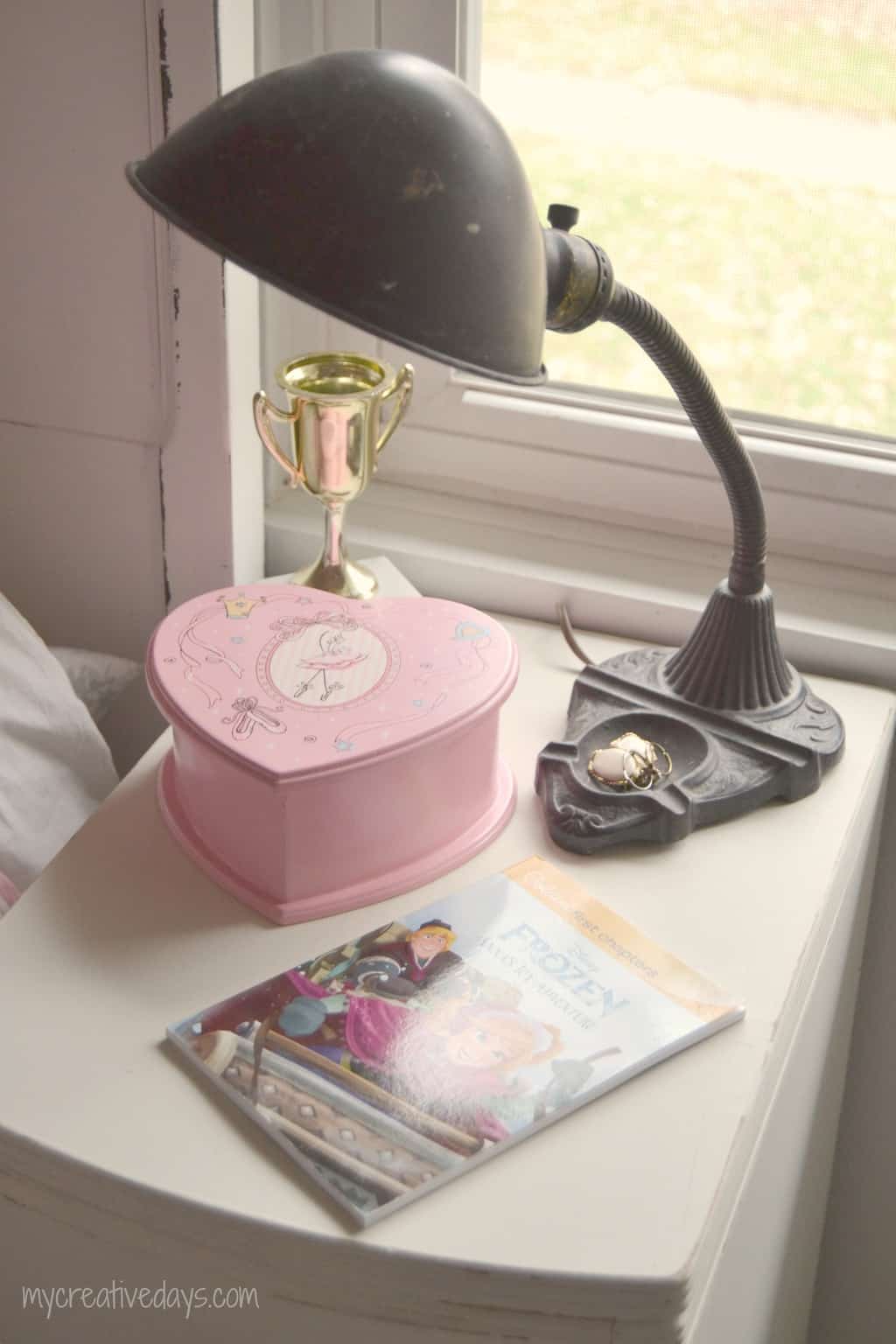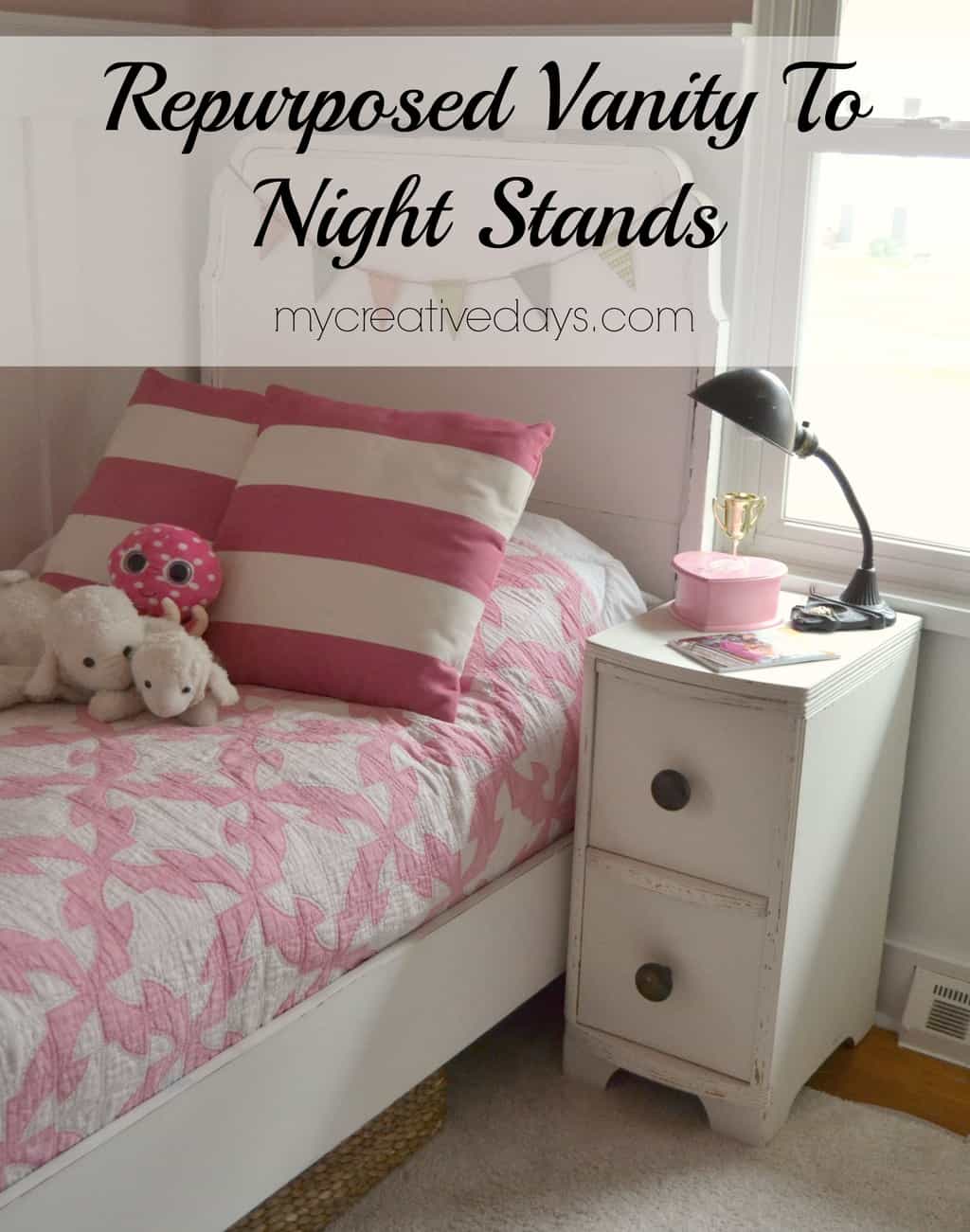 I am amazed at how easy it was to take an old vanity and turn it into two night stands. I love them, but more importantly, my daughter was excited to have them in her room.
On to the next project!