A few weeks ago, I shared my Copper Step Stool Makeover with you. I got that step stool from a house that we are looking to buy and flip. This "fuzzy" stool was another great find from that house.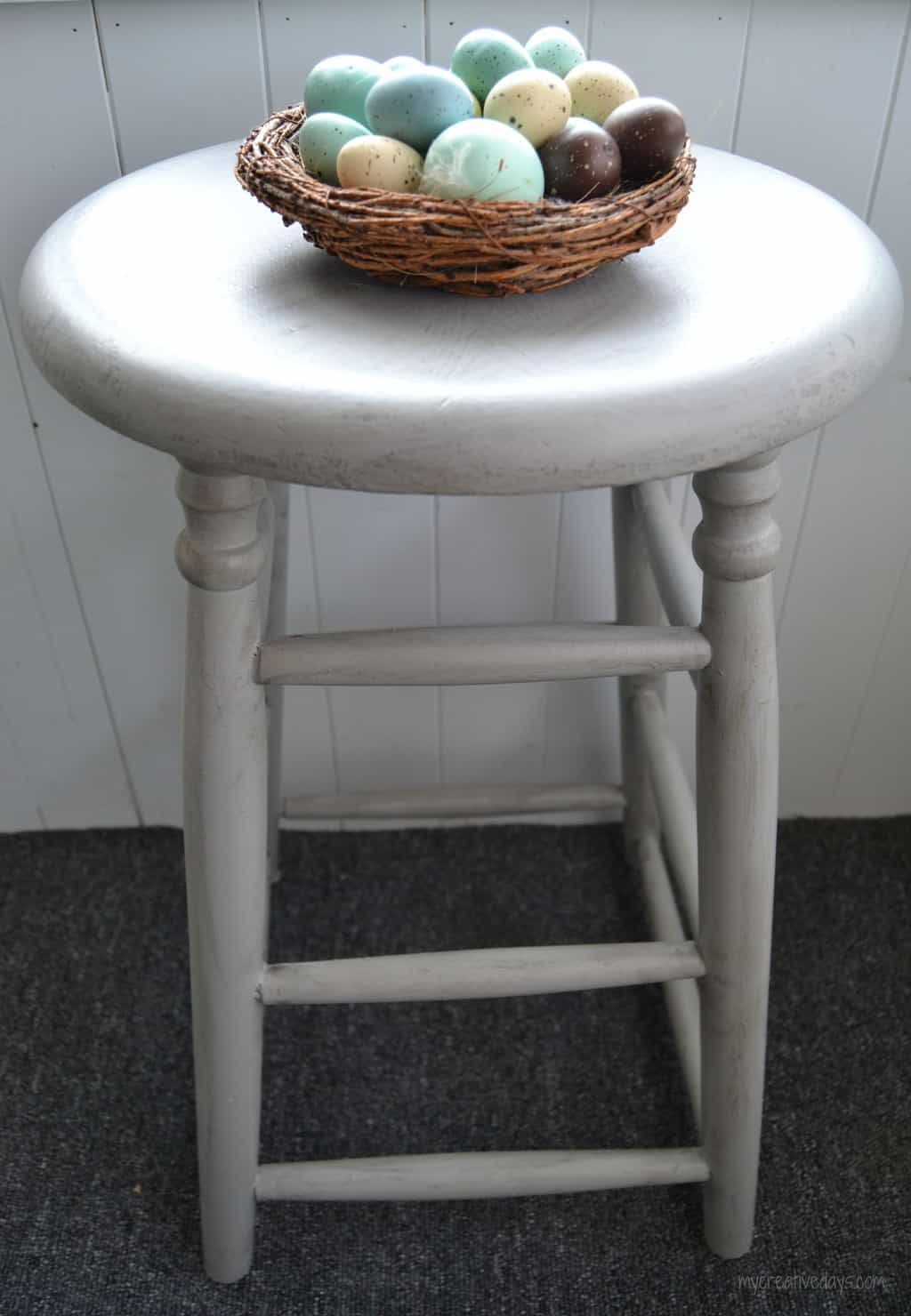 The stool did not look so great when I got it.
This is how it looked before I painted it: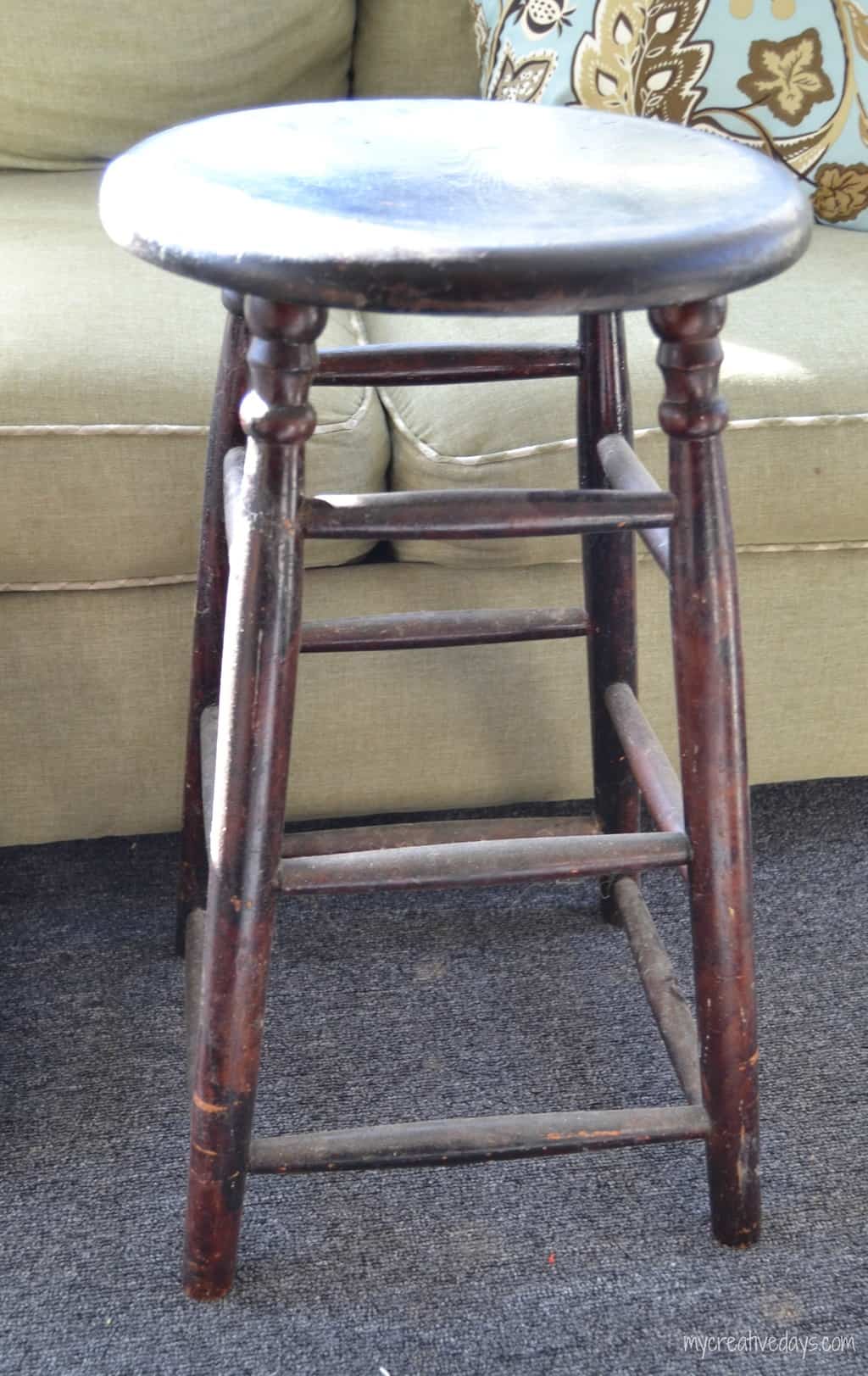 I picked it up because it was wood and it was very sturdy. A lot of times when I come across stools, they are so wobbly that they can't be saved.
This stool had the worst finish on it though! It was almost like someone painted it, then stained it and then painted it again and didn't wait for anything to dry in between layers??? On top of all that, the stool was very "fuzzy". It had been sitting in the garage for many years so the lint, dust and other "fuzzy" things had piled up all over it.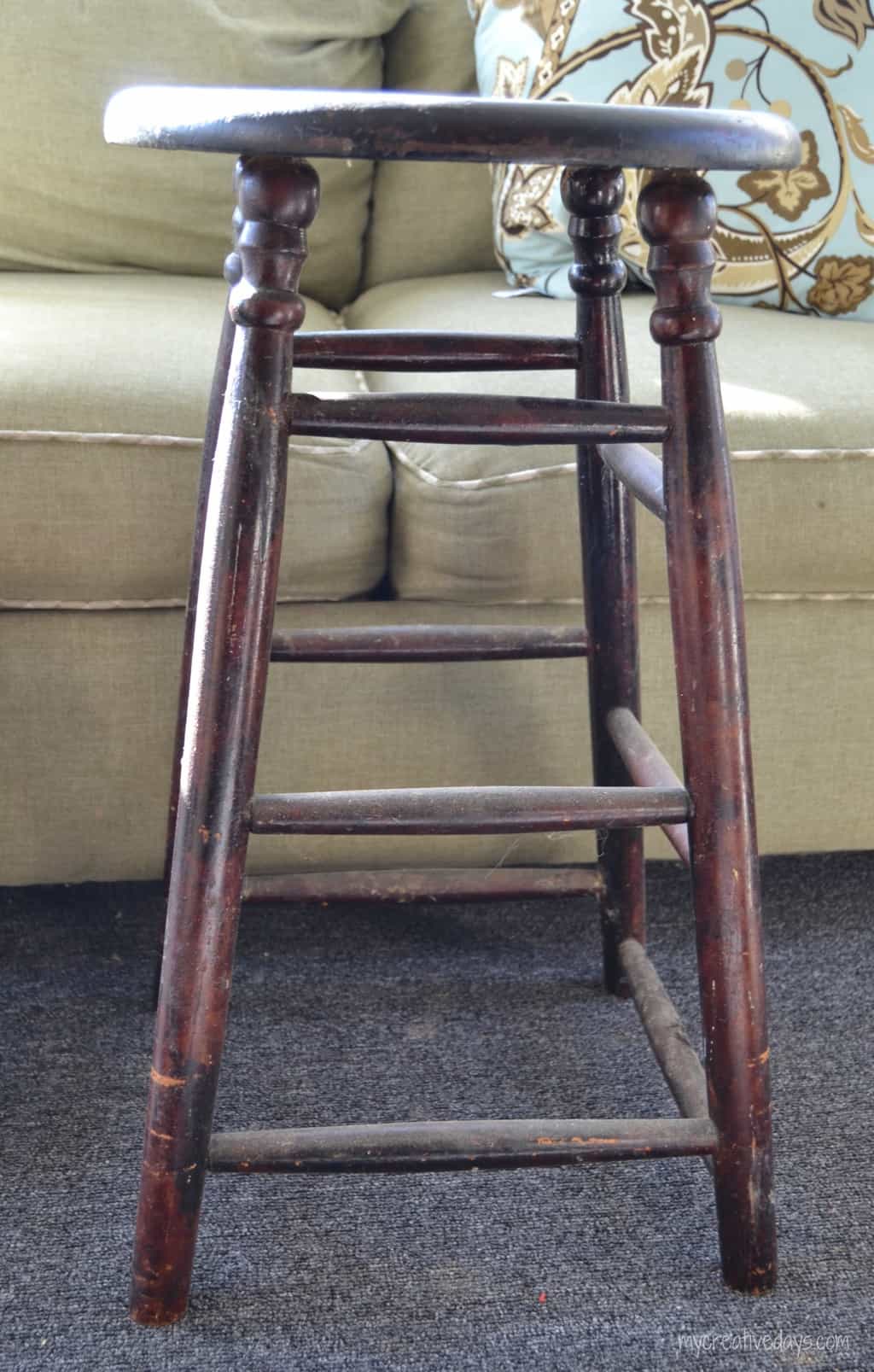 To make this stool pretty again, I used three of Velvet Finishes products.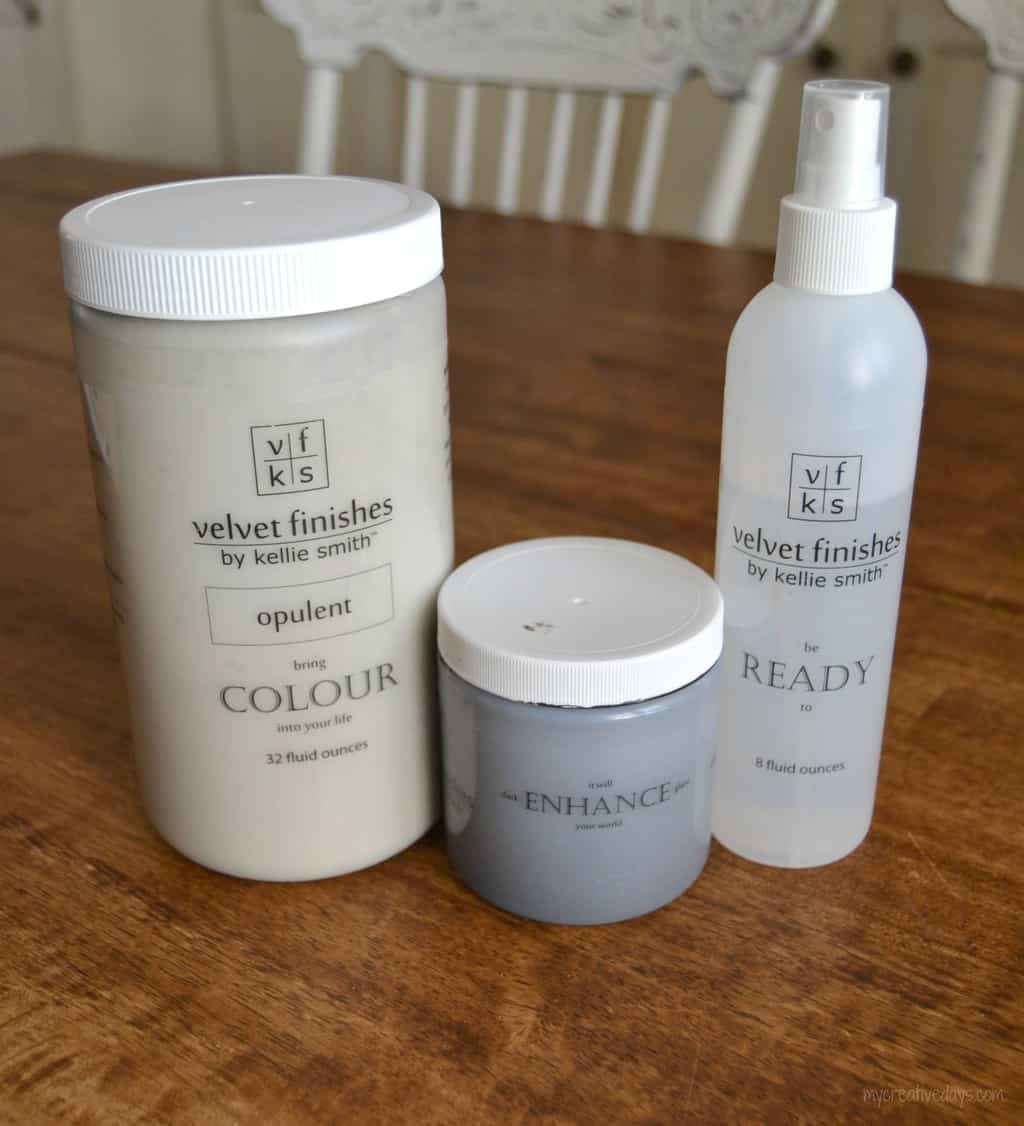 First, I sprayed it with Velvet Finishes Ready Spray. I have to tell you that this stuff is amazing. It is a spray on primer! No brushes needed! Just spray and you are good to go! It is perfect for impatient DIYers like myself.
Once the Ready Spray dried, I painted the stool a few coats of Velvet Finishes Opulent color.
I. Love. This. Color.
I see this color on a lot of projects in my near future.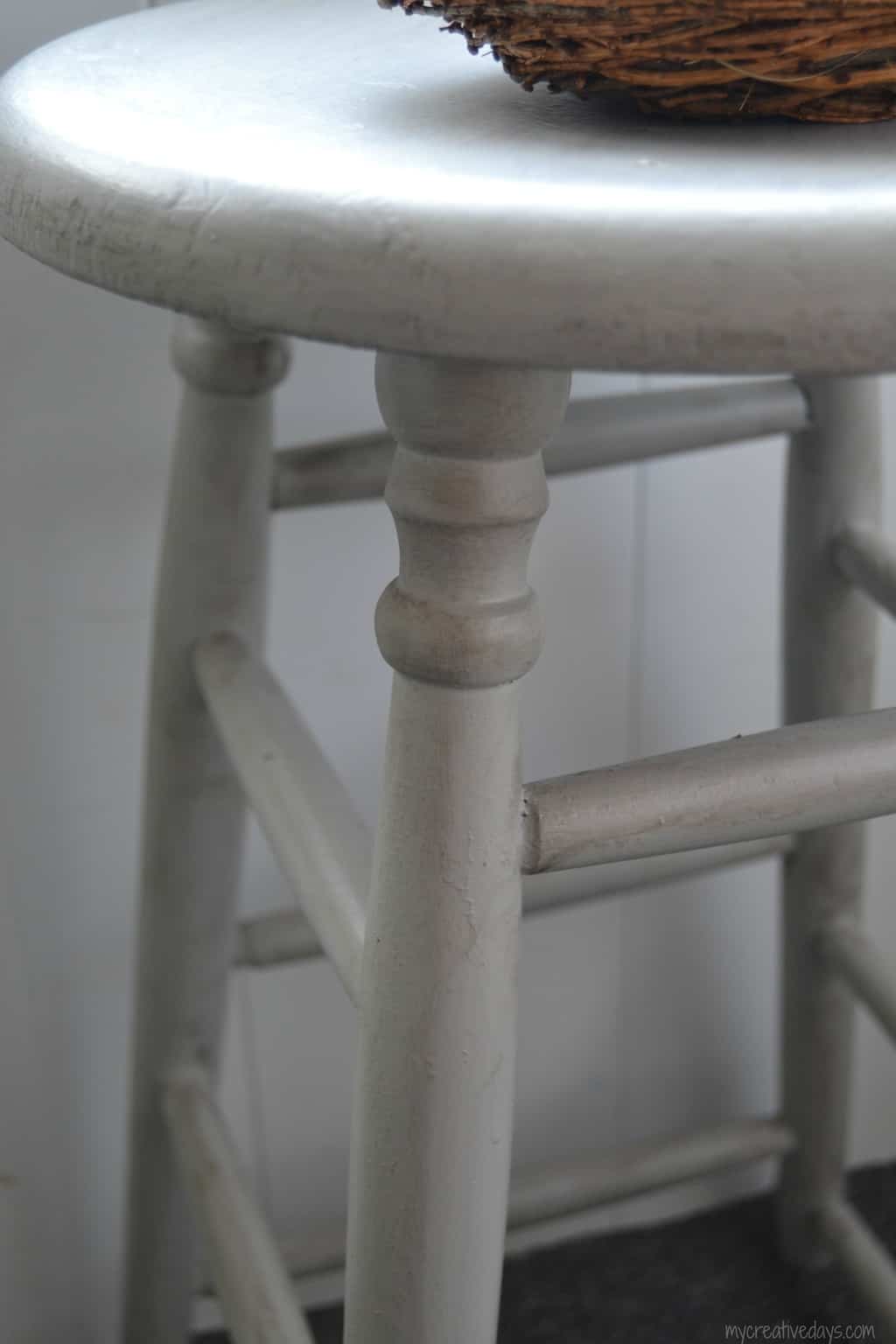 Once the paint dried, I added a little Velvet Finishes Enhance Dark Glaze to the stool.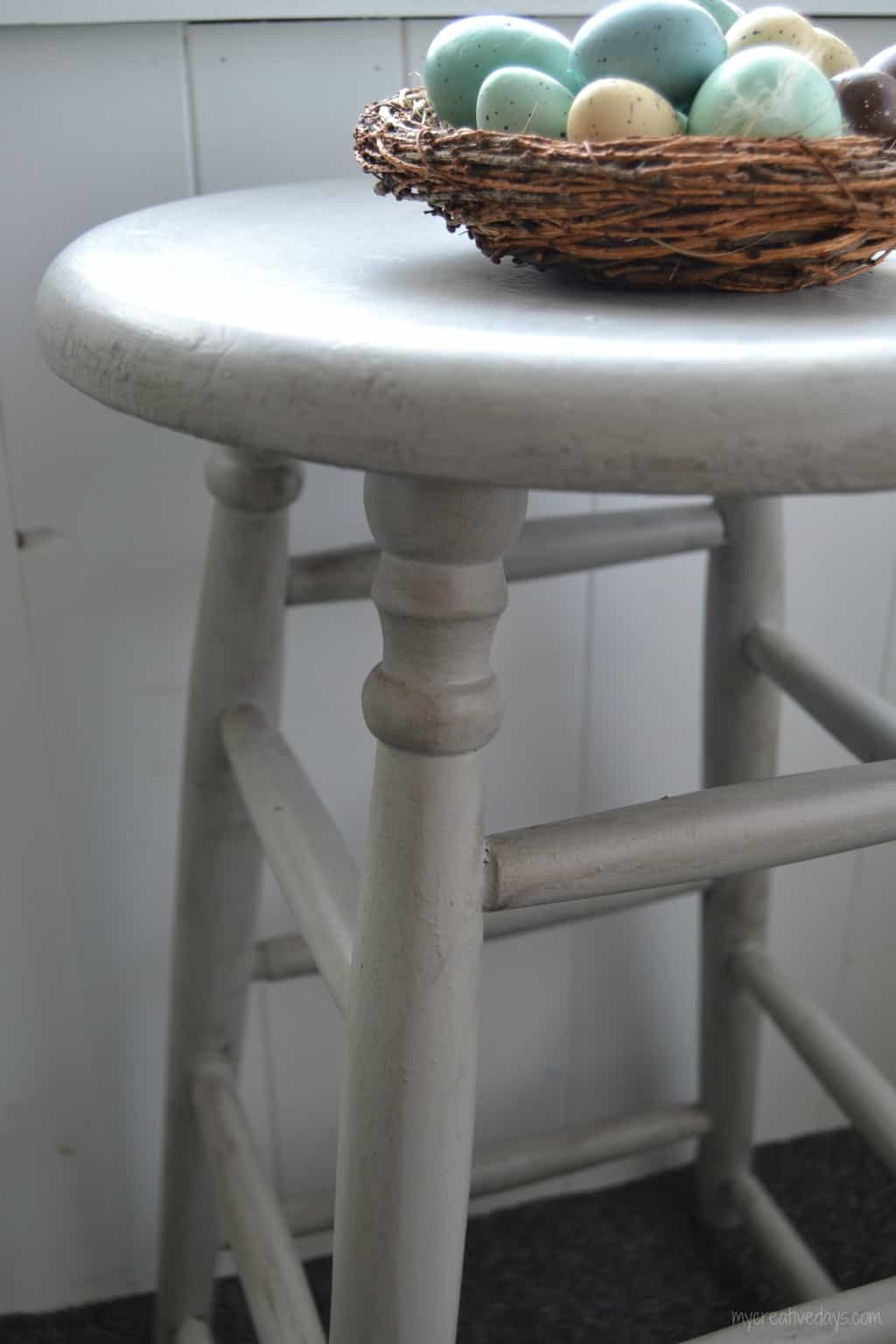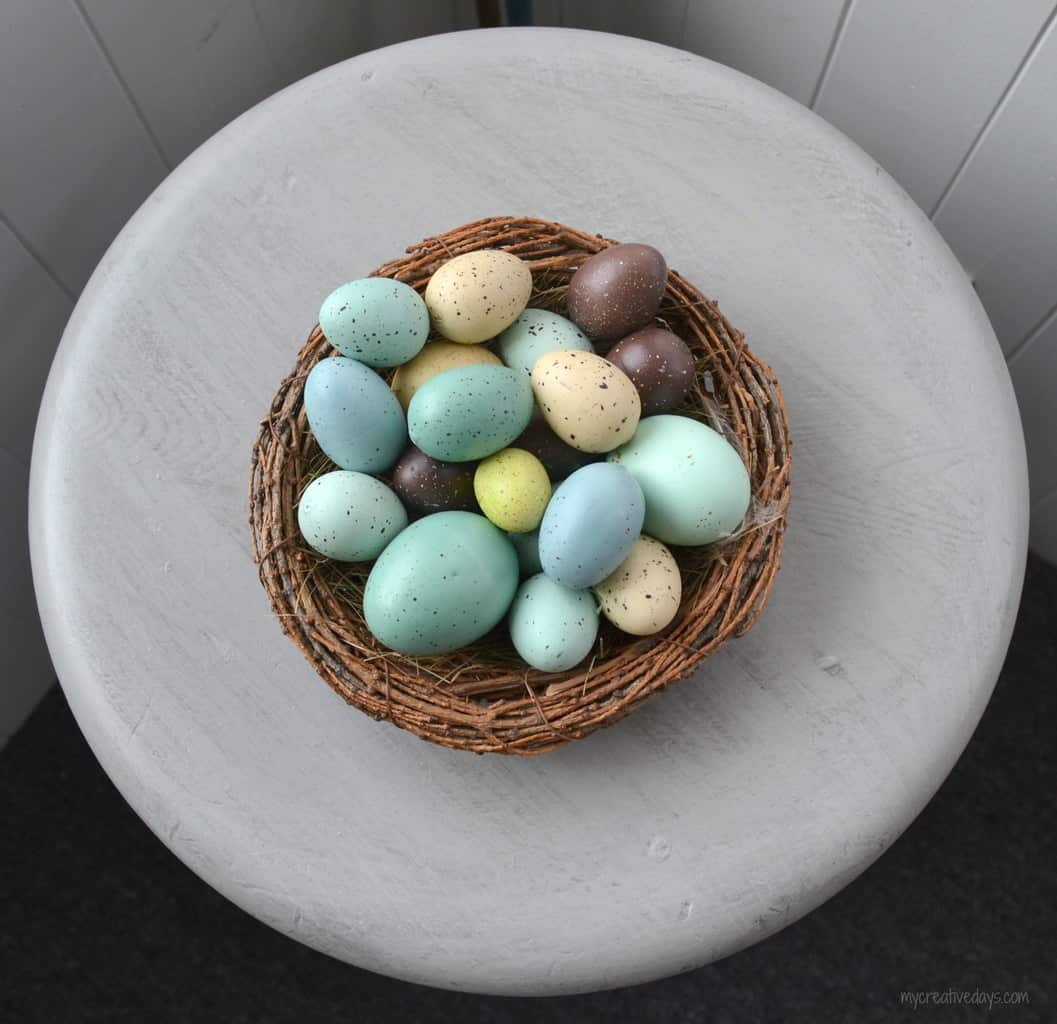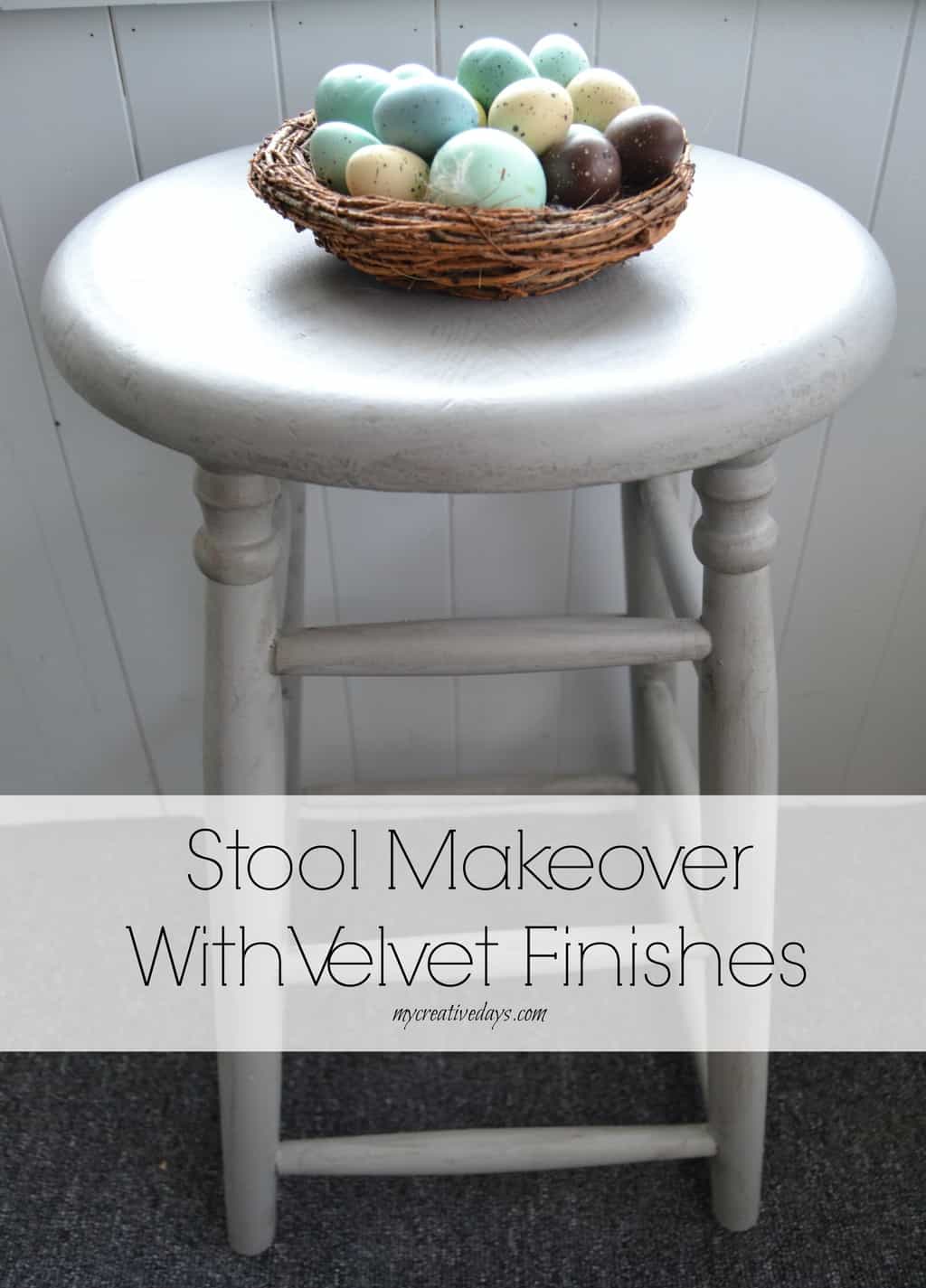 This stool would make a great side table in a bedroom or even an end table in a family room or living room.
The weather is finally starting to warm up and I am able to be outside to work on projects! After every winter, I get more and more excited to start painting, staining and getting my hands dirty with the long list of projects I have made over the winter.
Cheers to endless DIYing!