Tiny homes are all the rage right now and do I have a tiny kitchen makeover that will trump any kitchen in a tiny home. This kitchen measures all of 2.5′ tall and 26″ wide!
Okay, it is a child-sized play kitchen, but tiny all the same. 😉
A few months ago, my mom told me she bought a tiny kitchen at an auction that needed some work.
Help is on the way!
I was out the door and headed her way to check it out.
And this is what met me at her house!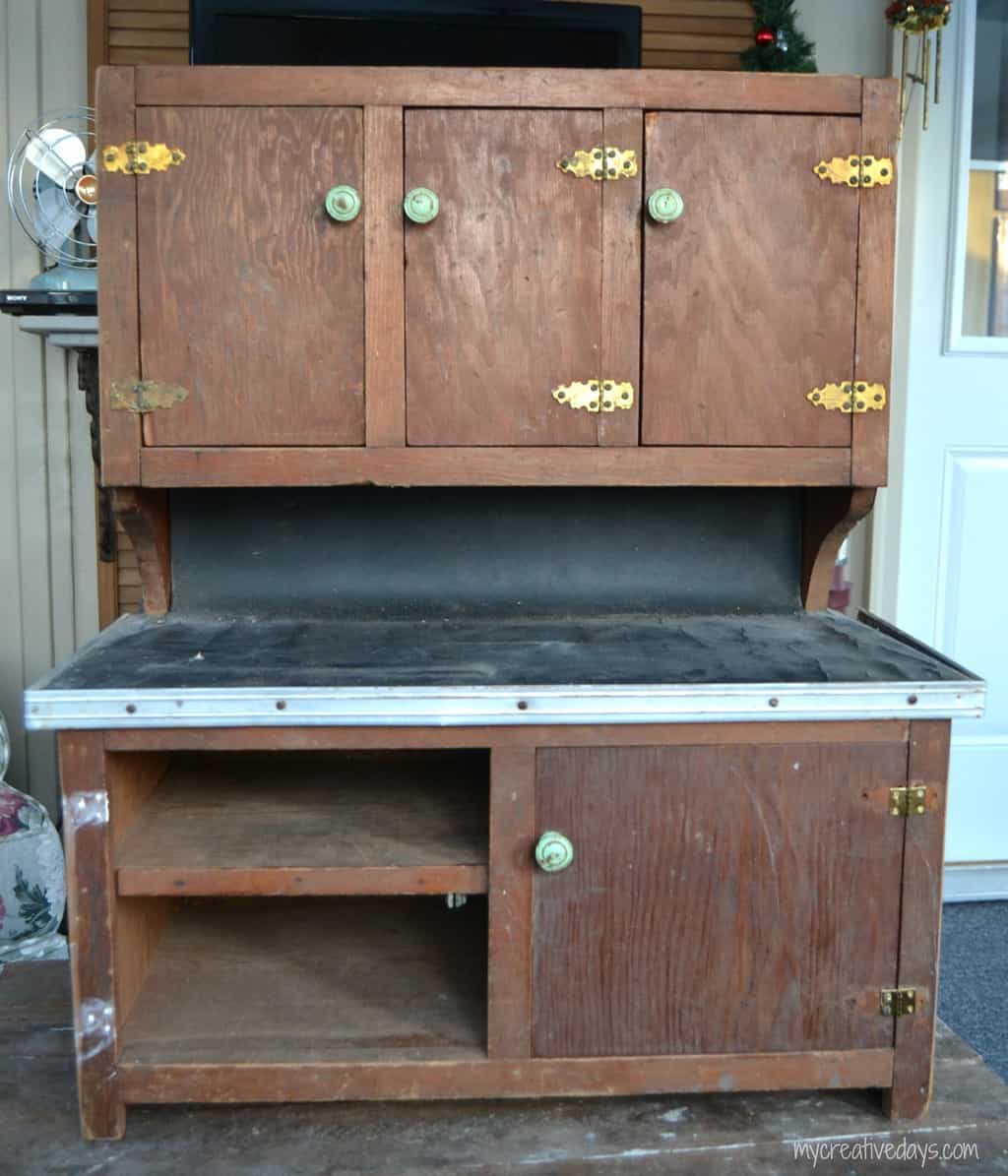 AMAZING!
This tiny kitchen is handmade and full of charm.
Yes, it was in need of a makeover, but nothing too extreme.
The best part …….. those knobs! Those green, metal knobs! A little rusty. A little worn. A lot….. PERFECTION!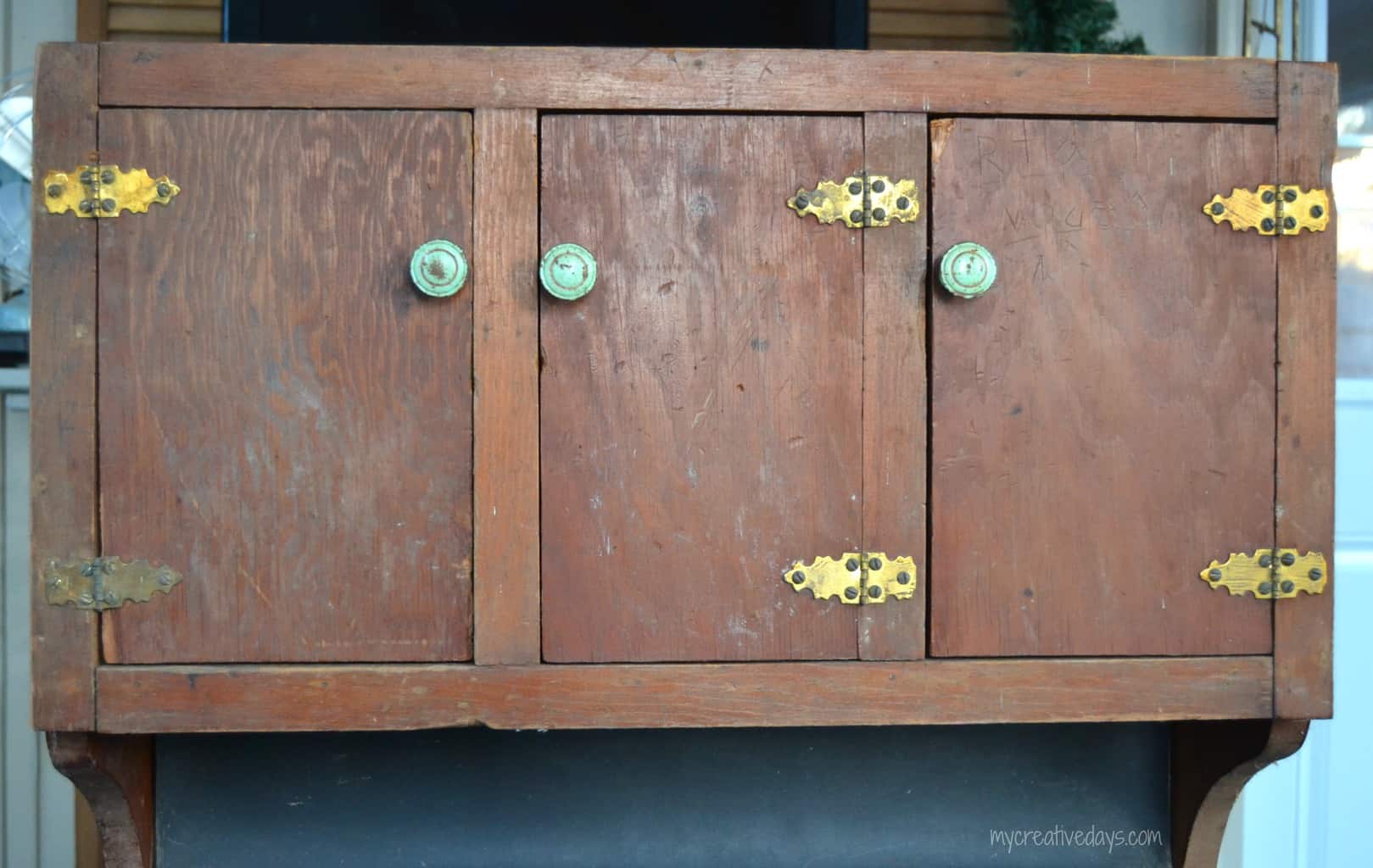 My mom wanted this kitchen for my daughter and my niece to play with when they were at her house. That was the main thought in my head while doing the makeover. There was some major sanding and other things that had to be done to make it safe for them to play with.
The first thing I did was remove the metal trim that was around the counter top.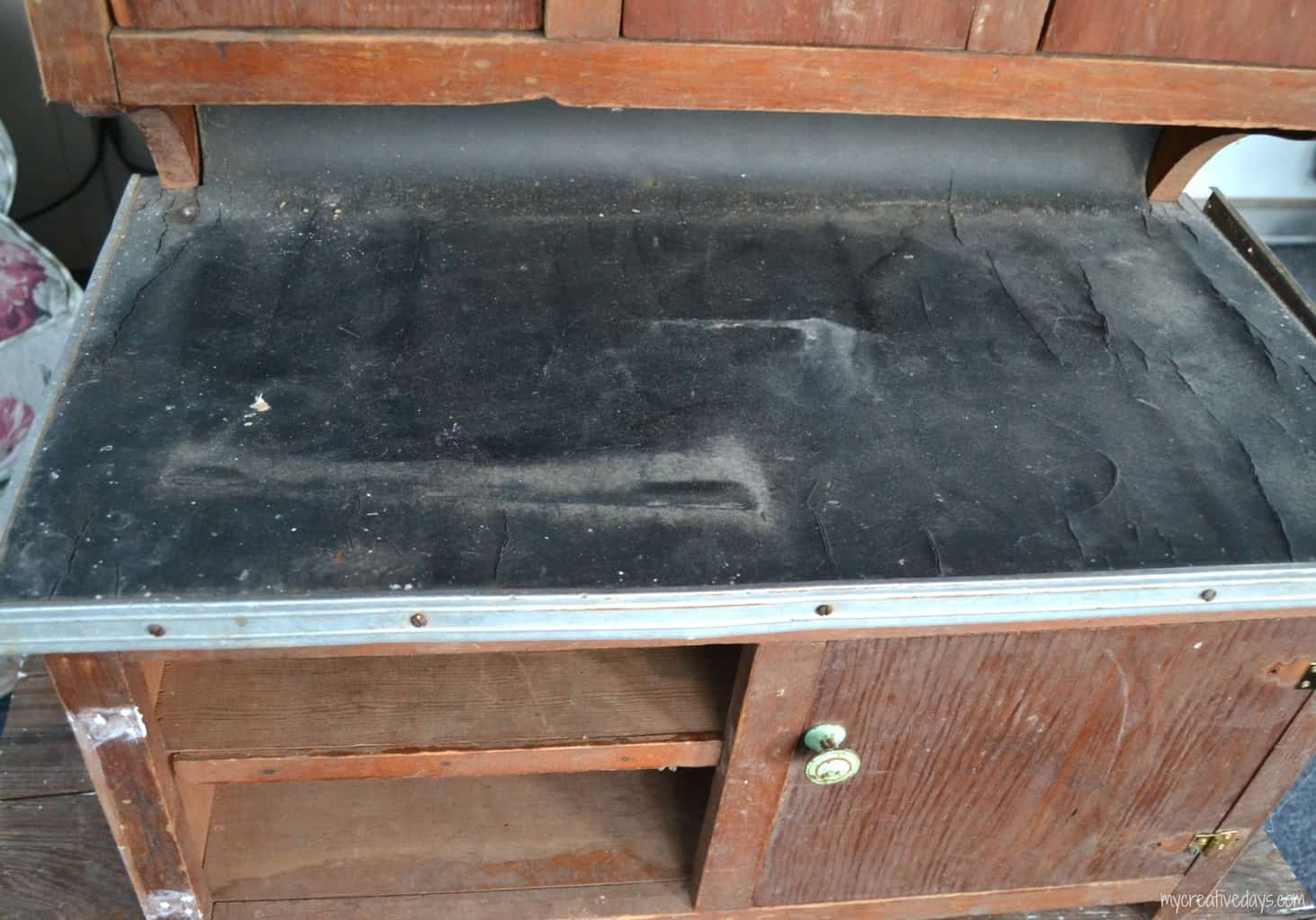 It was coming off in places and was sharp so it had to come off.
Then, I took off all the black "stuff" from the counter. (I have no idea what it was. It was thicker than paper but thinner than linoleum. It came off very easily so that was all that mattered.)
I sanded the entire piece really well. I didn't want a chance of the girls getting any splinters.
I painted the kitchen a creamy white to freshen it up.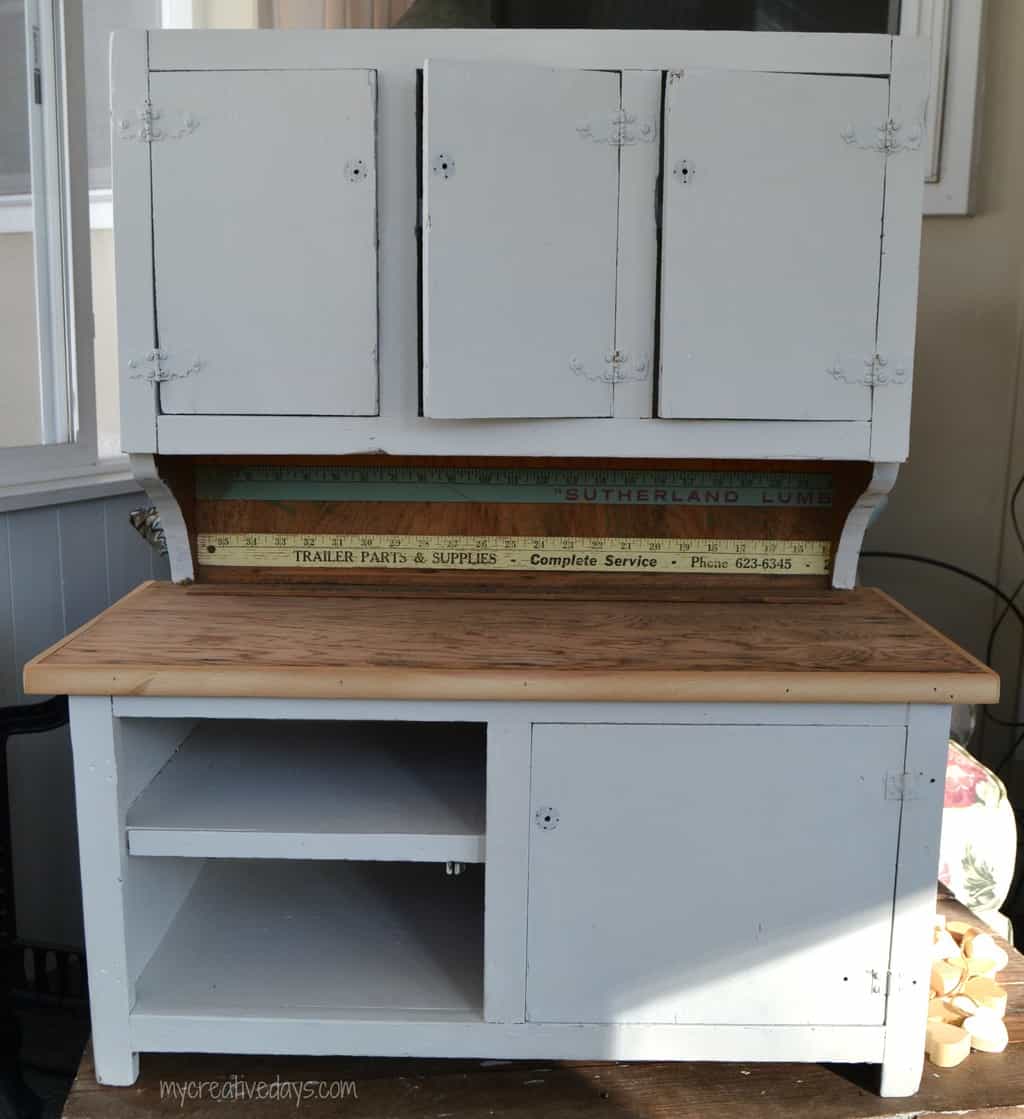 Then, Hubby added some wood trim around the counter top.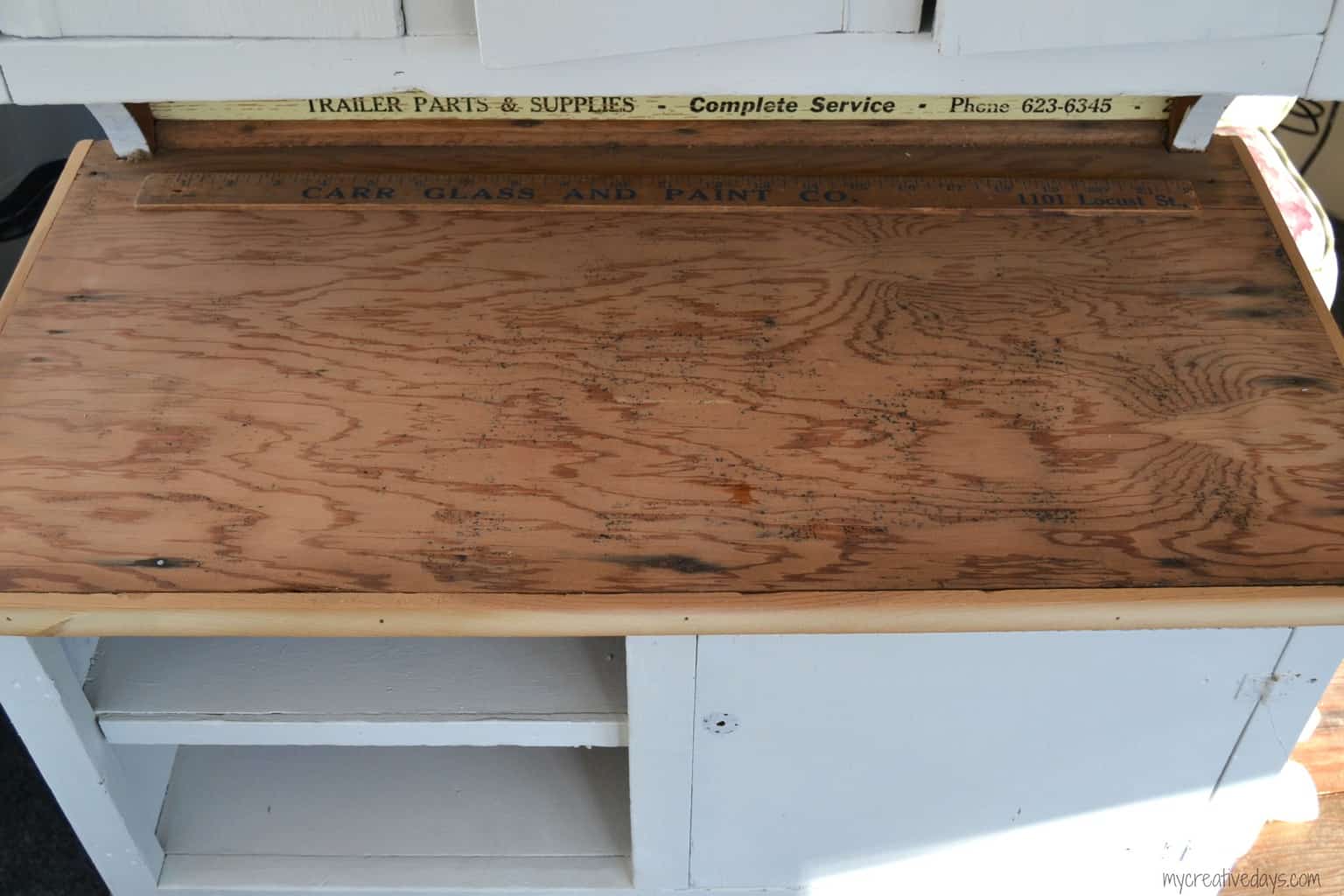 The back wall of this tiny kitchen was screaming for a back splash.
What would make the perfect back splash for this tiny kitchen?
Colorful yardsticks, that's what.
I stained the counter top and new trim a dark color so it stood out nicely against the white cabinets.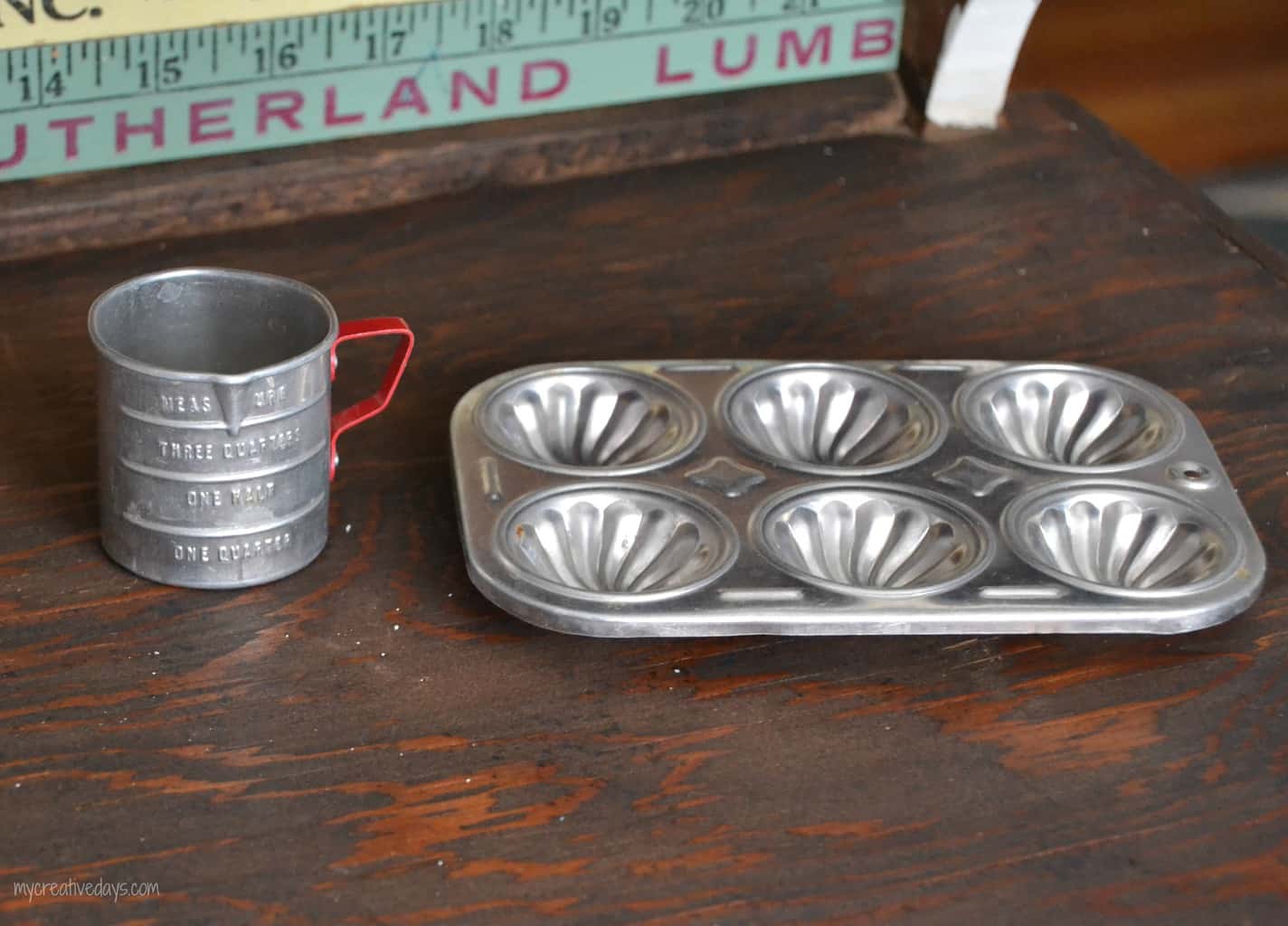 My mom scored a bag of vintage child's dishes with this kitchen.
They are too cute!
I could have taken a gazillion pictures of just the dishes.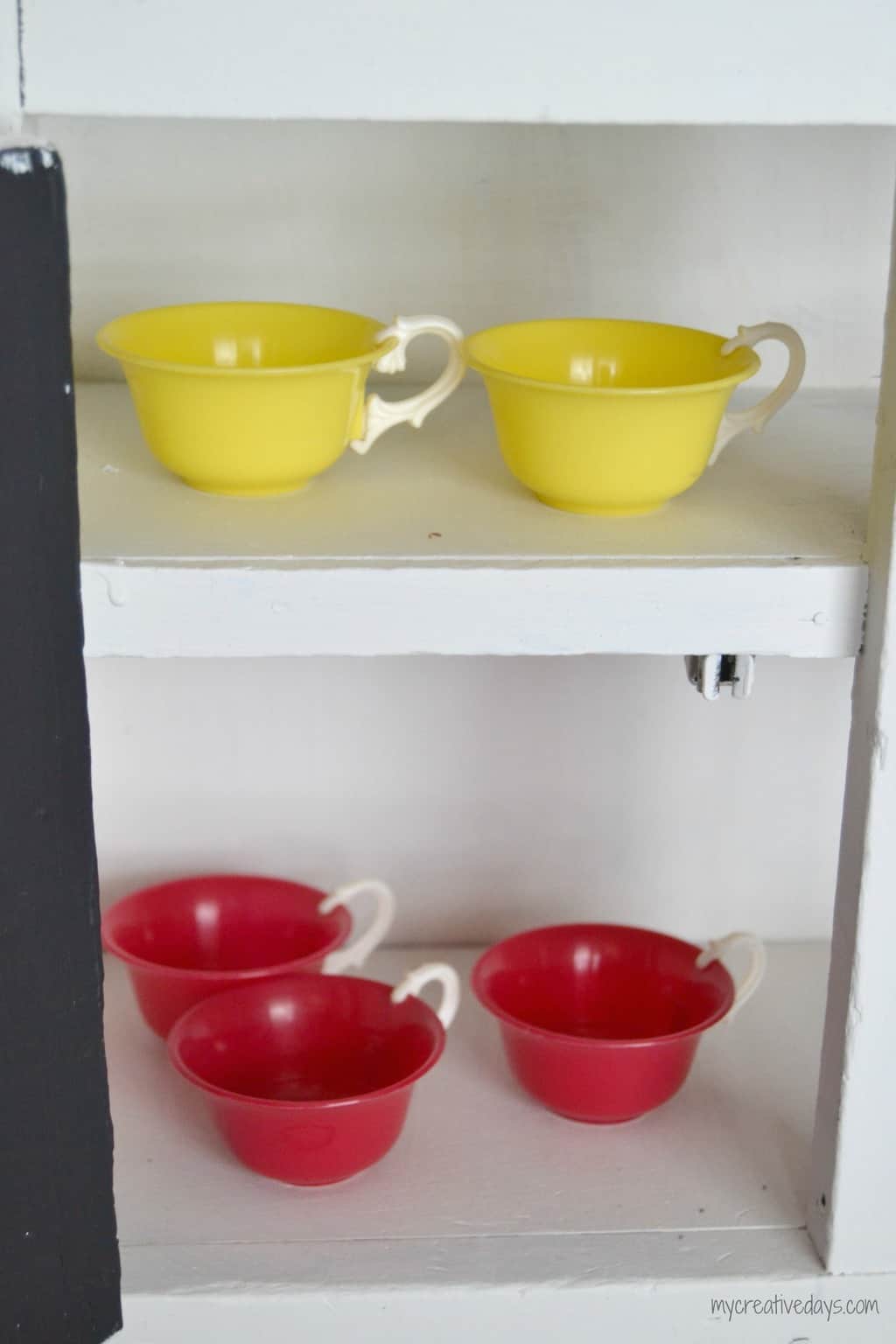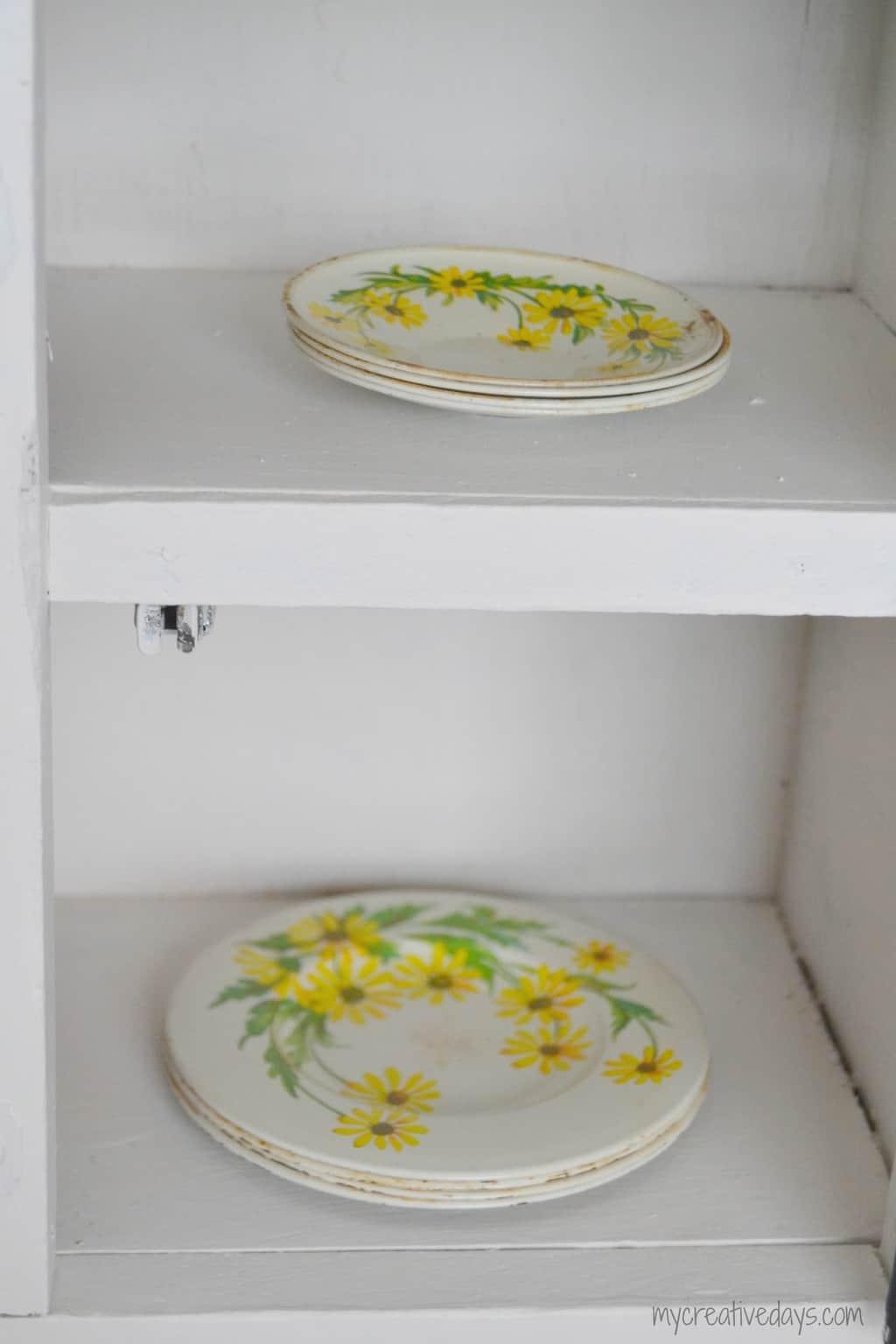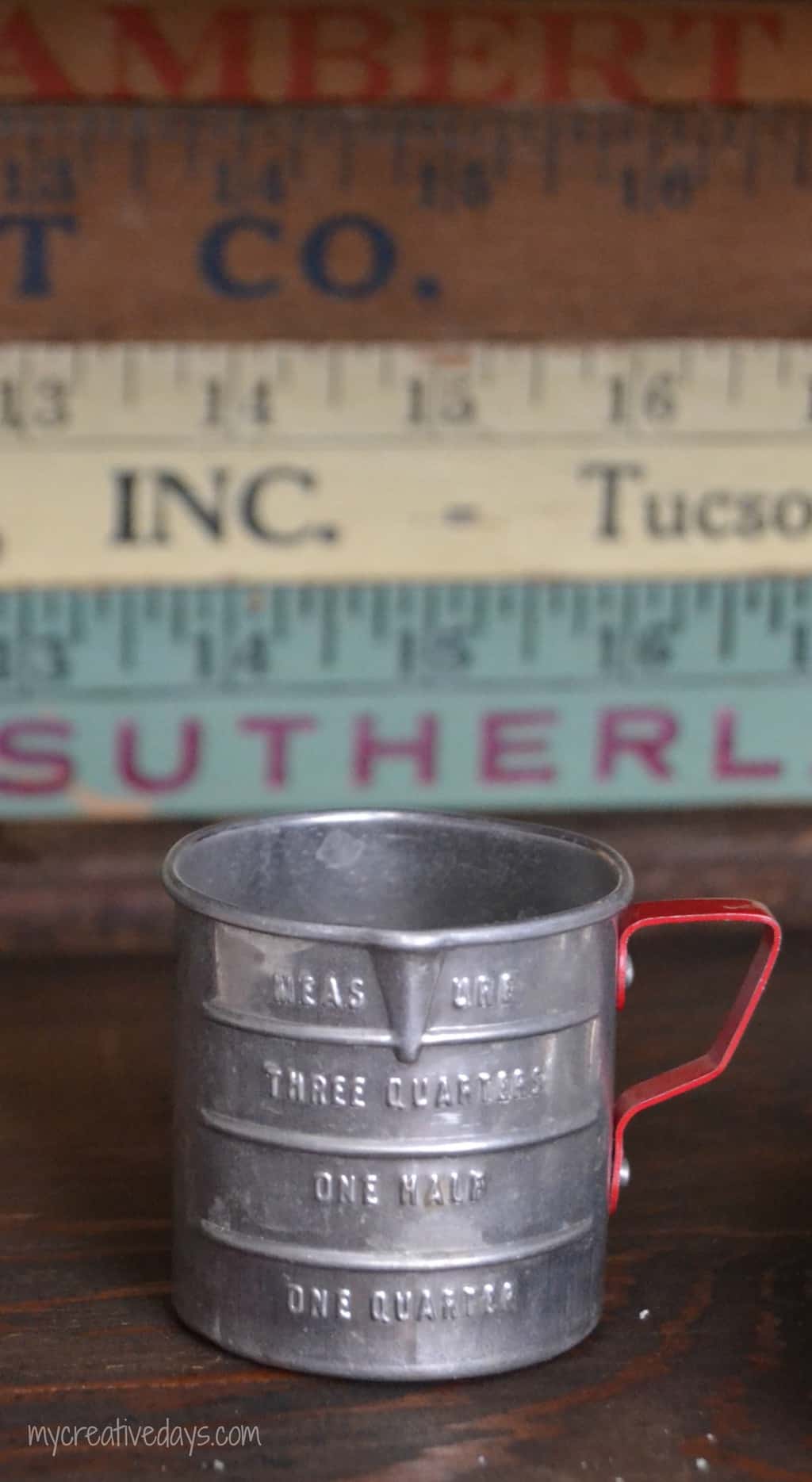 I painted the insides of the cabinet doors with chalkboard paint. This way, the girls can write notes and lists on them while they are playing.
I added a few words with a chalkboard marker to get them started.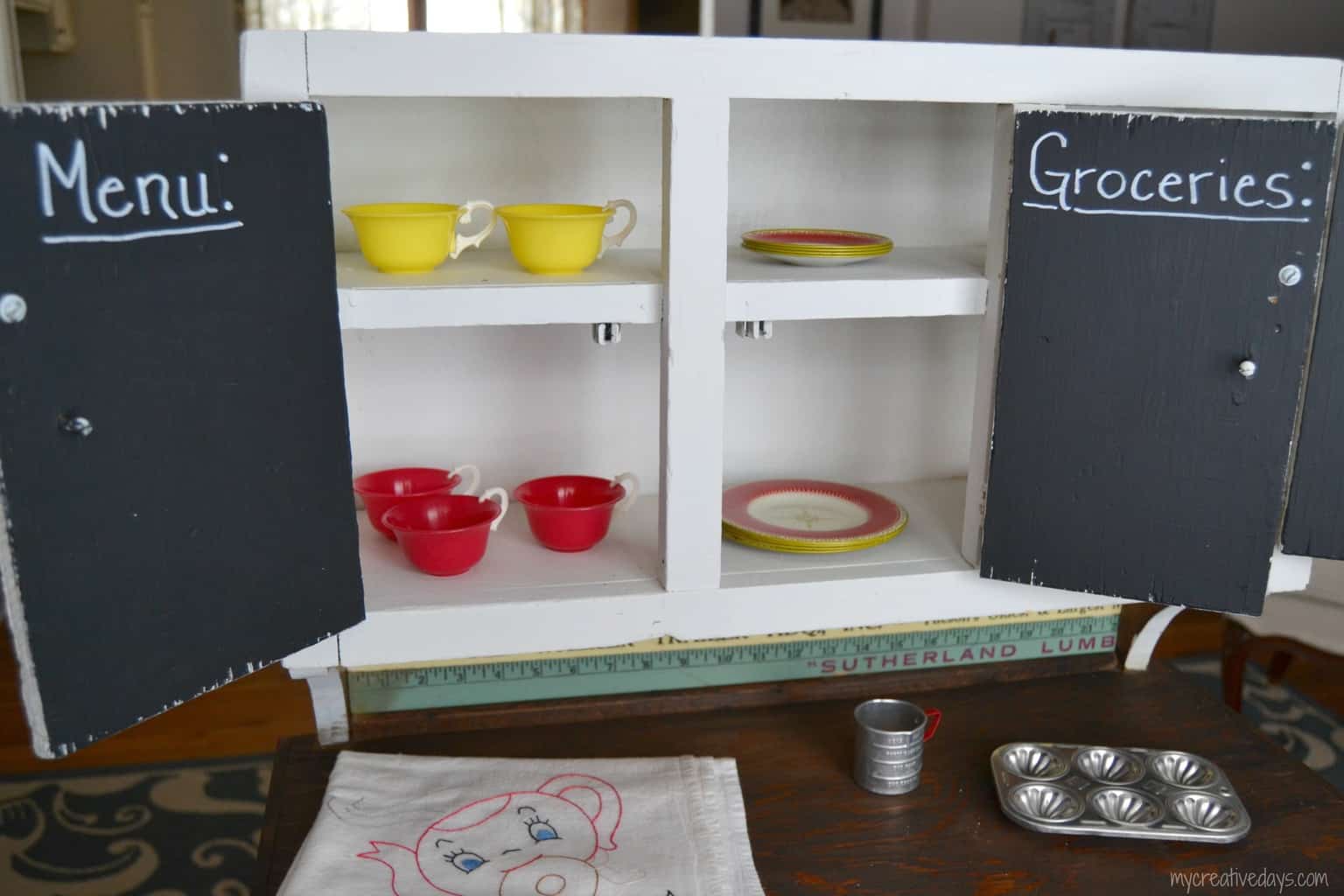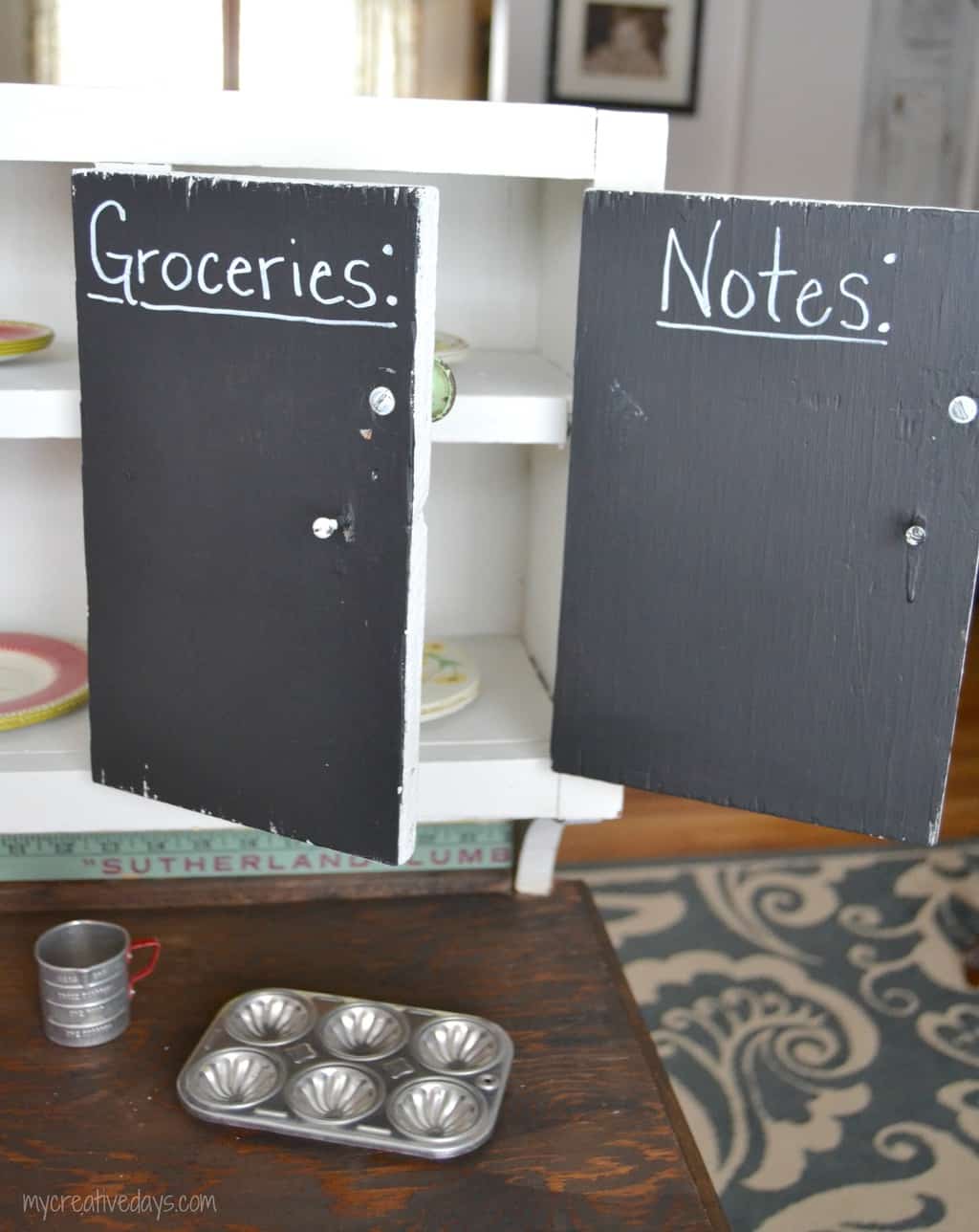 After the kitchen was done, the knobs were still my favorite part. They really stand out now!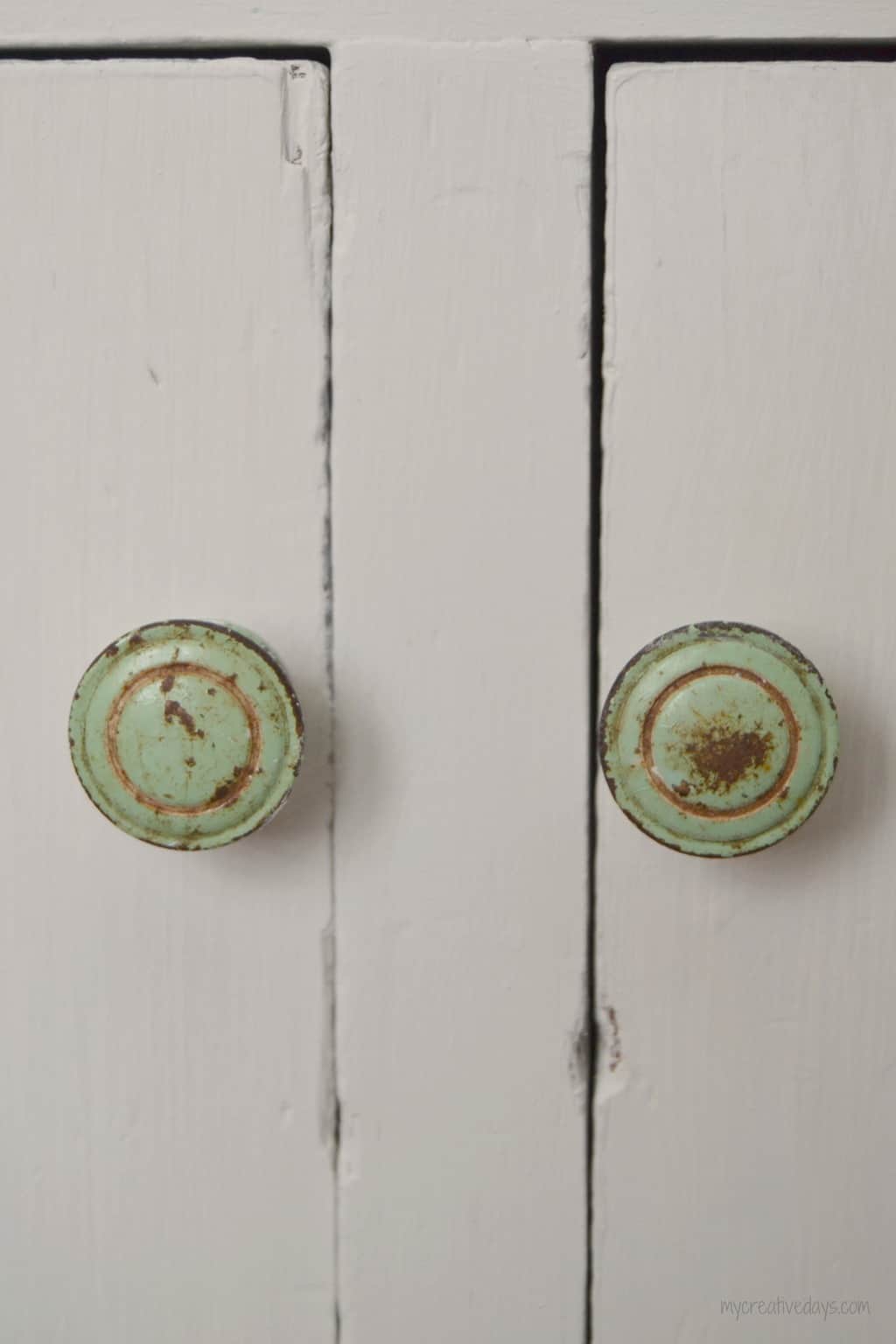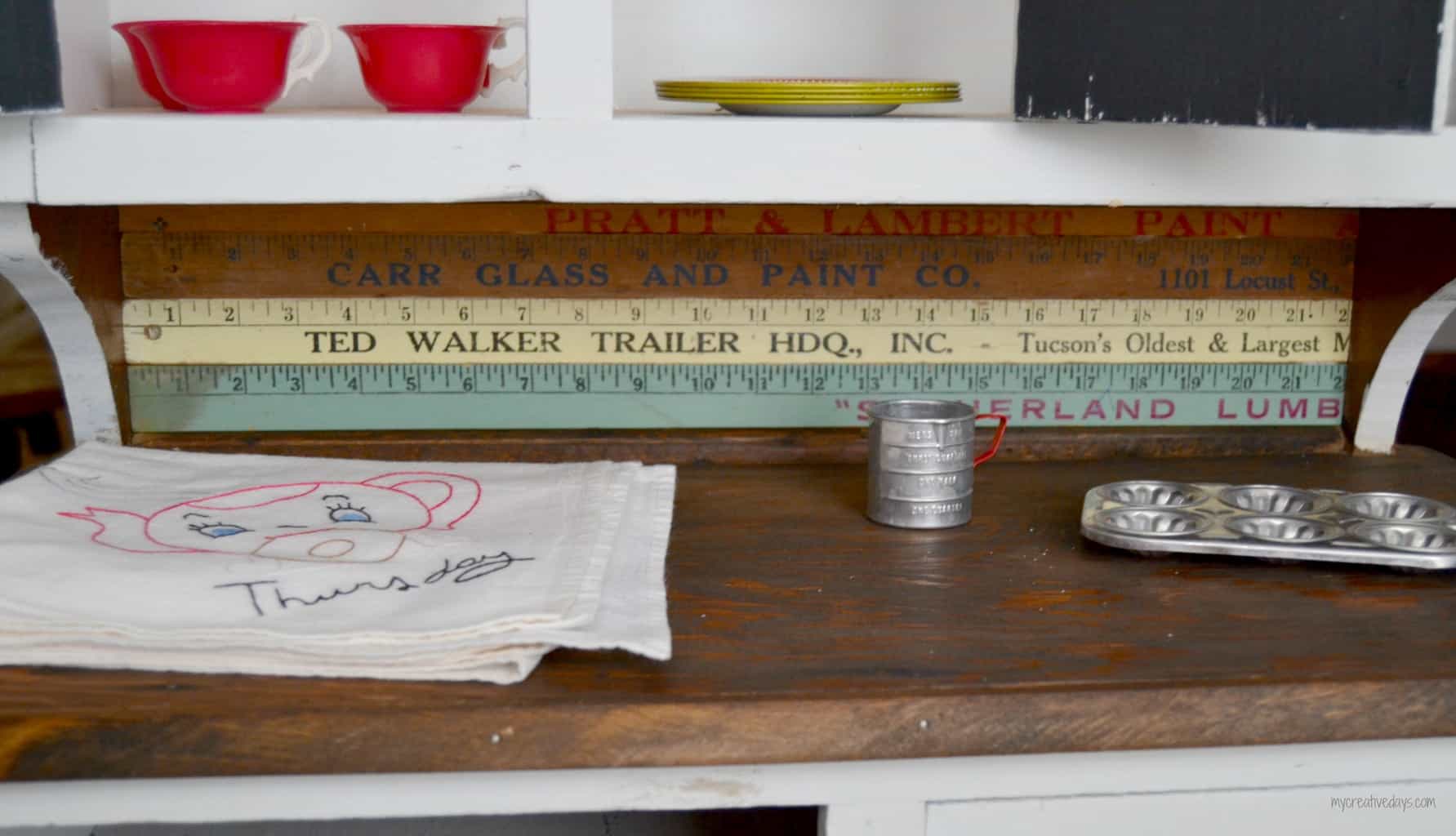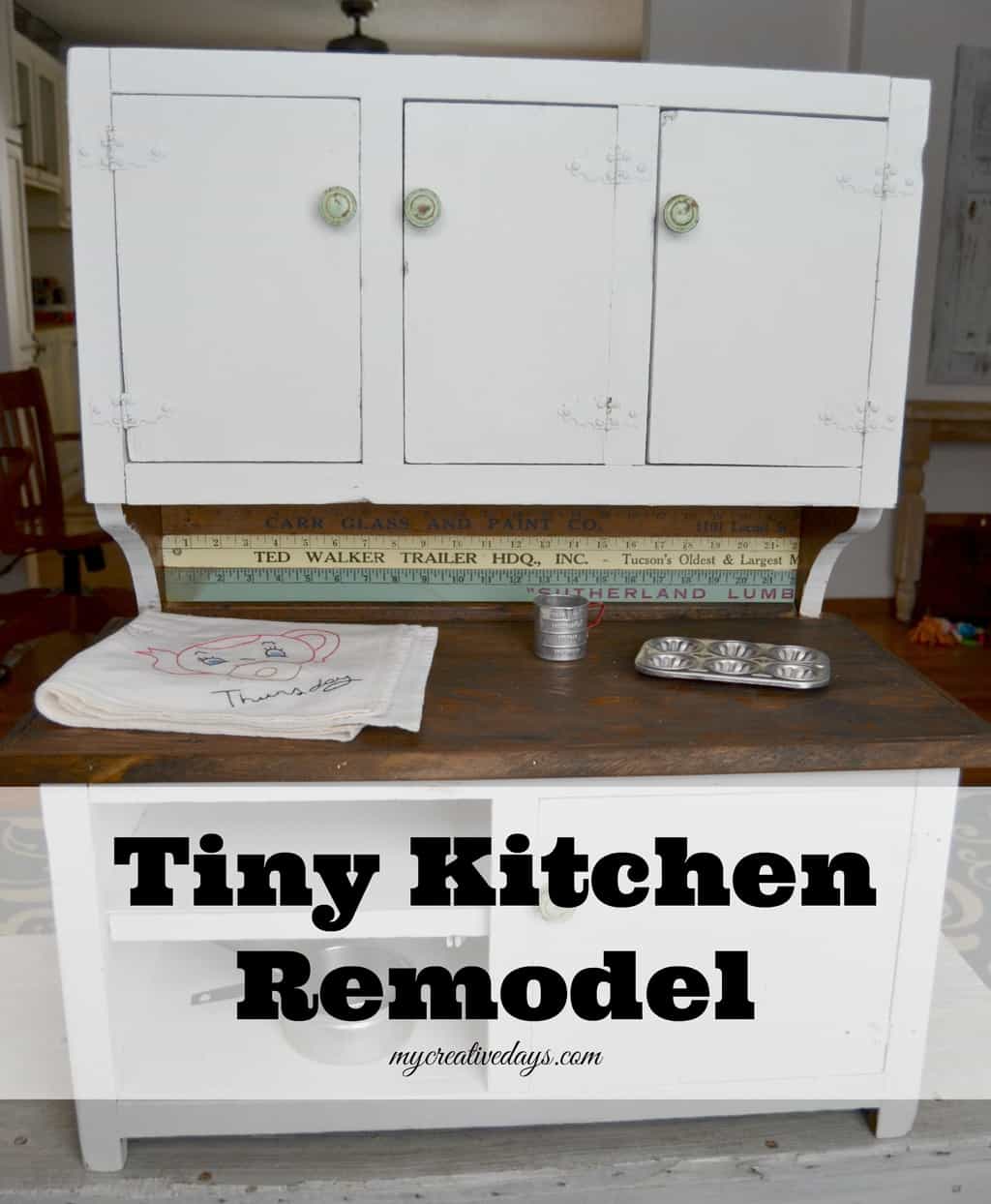 This tiny kitchen remodel was so much fun to do. The girls have gotten a lot of use out of it and are making tons of memories playing with grandma's tiny kitchen.