For the November 'Make It' Challenge, our theme was turkeys. I went back and forth about what I wanted to do for this challenge and I finally settled on a little craft I put together for the kids table at Thanksgiving. This craft came together easily and it is something you can do ahead of time so you aren't adding another thing to do on Thanksgiving morning. These Turkey Pops will be a great addition to the kids table and I know the kids will get a kick out of them.
To make you own Turkey Pops, you will need:
burlap
googly eyes
foam leaves
Tootsie Pops
ribbon
triangle beak cut from orange foam
a "gobble" cut from red foam (I always call the red things 'gobbles') 🙂
hot glue gun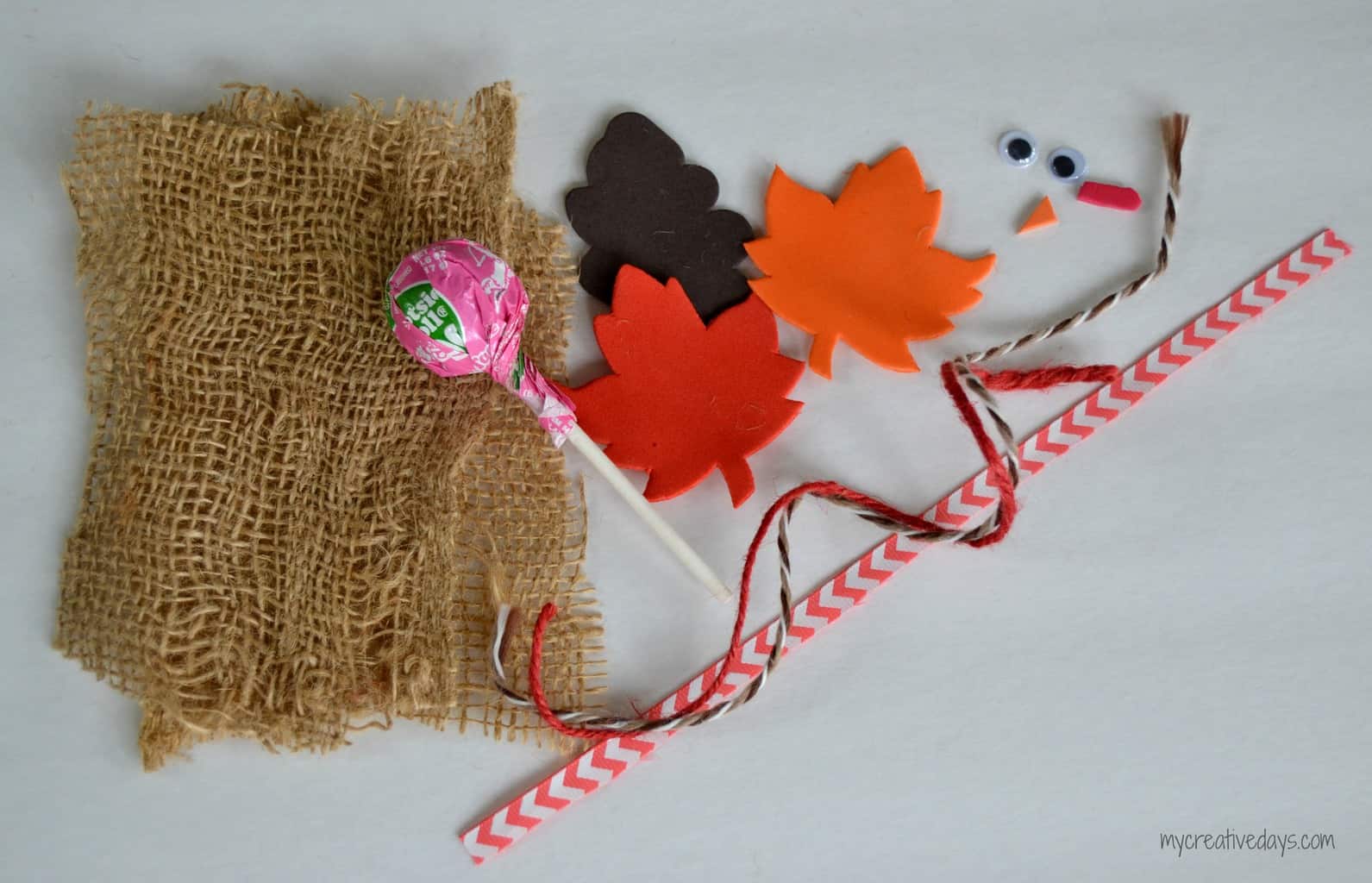 I used two pieces of burlap that were cut in 5″ squares for each Turkey Pop.  I wrapped the Tootsie Pop with the burlap squares and secured it with ribbon around the base of the Tootsie Pop.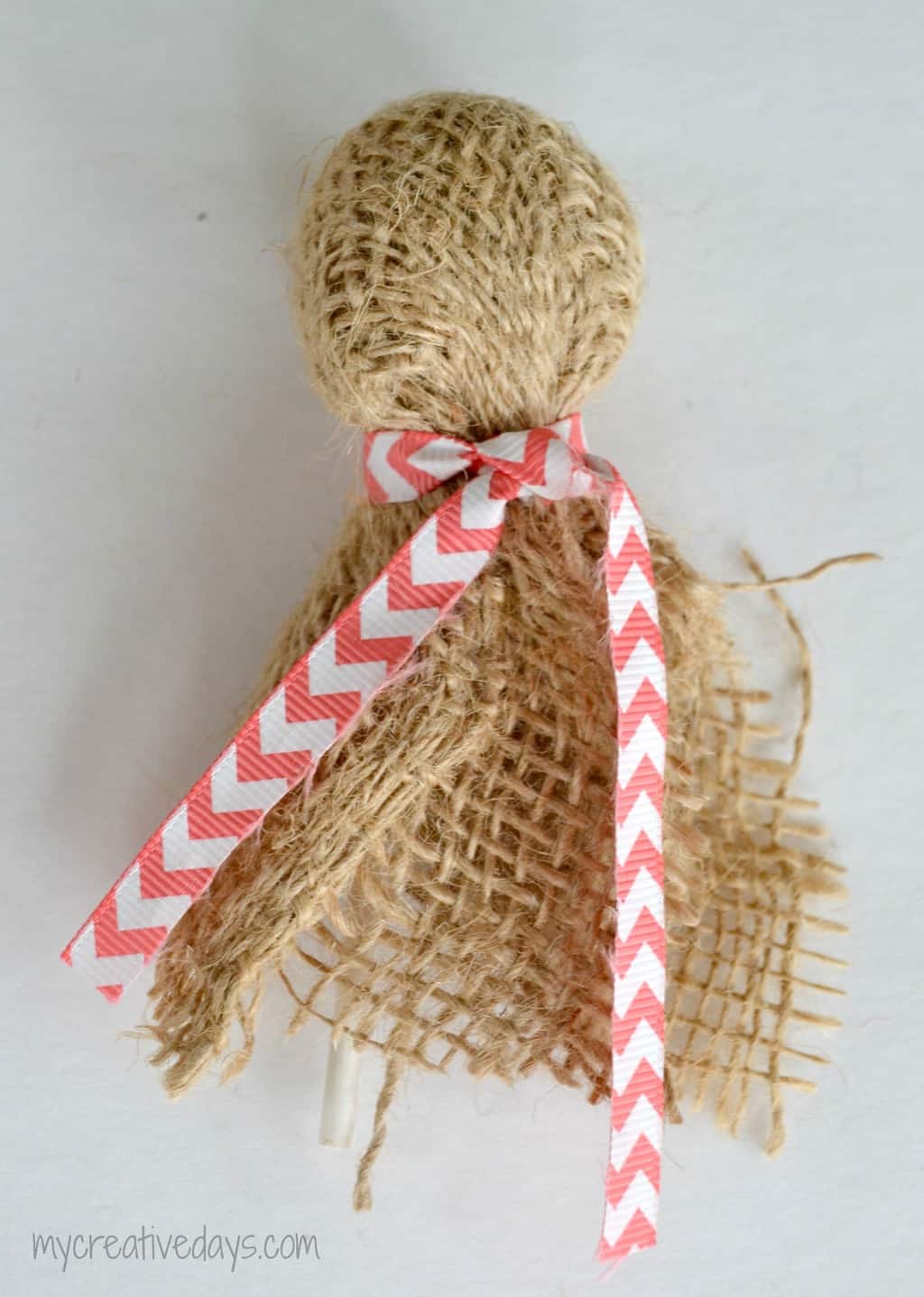 Then, I hot glued the googly eyes, beak and 'gobble' on the burlap.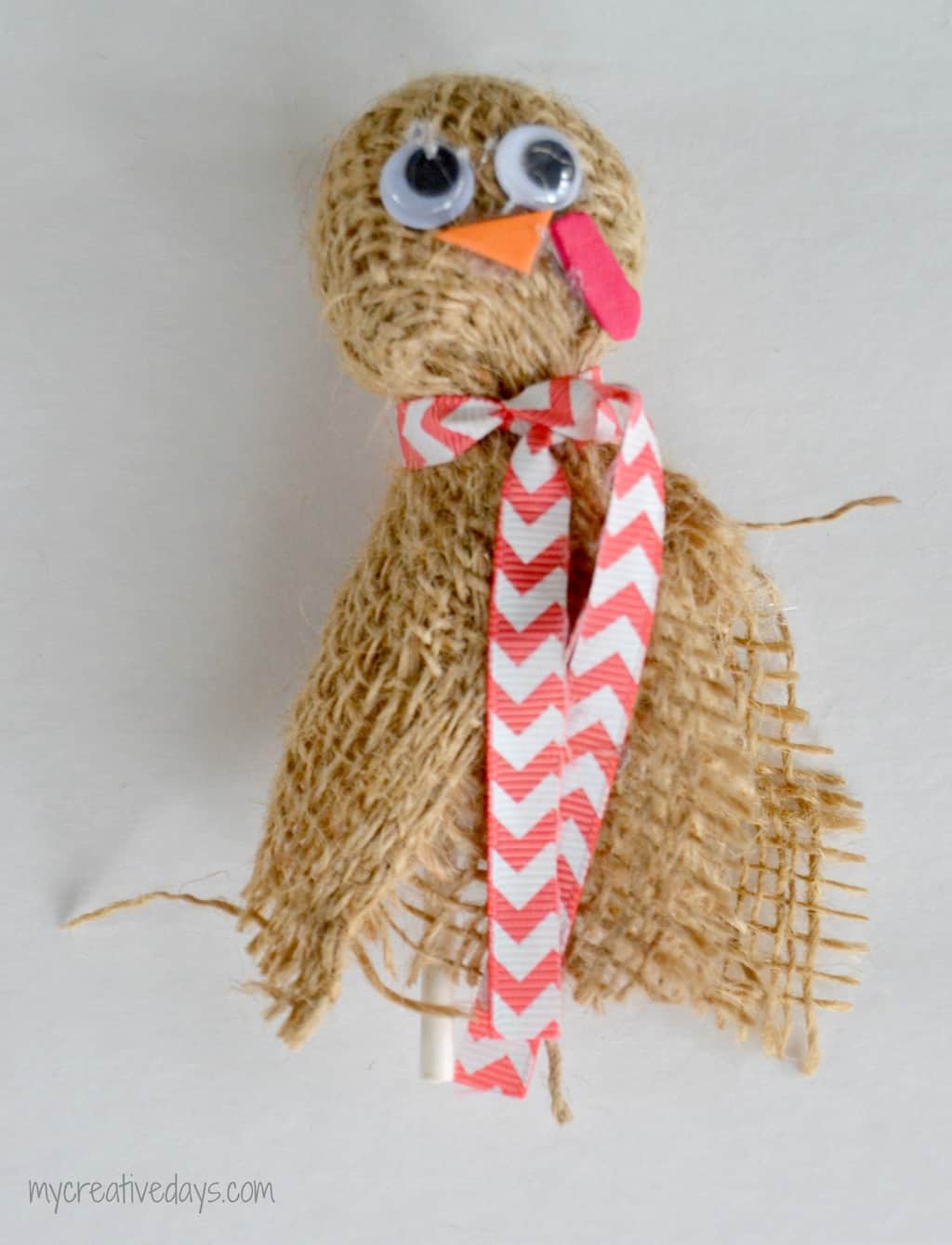 I used three foam leaves for the feathers of each turkey. If you don't have foam leaves, use pretty scrapbook paper or even construction paper.
First, I hot glued the leaves together.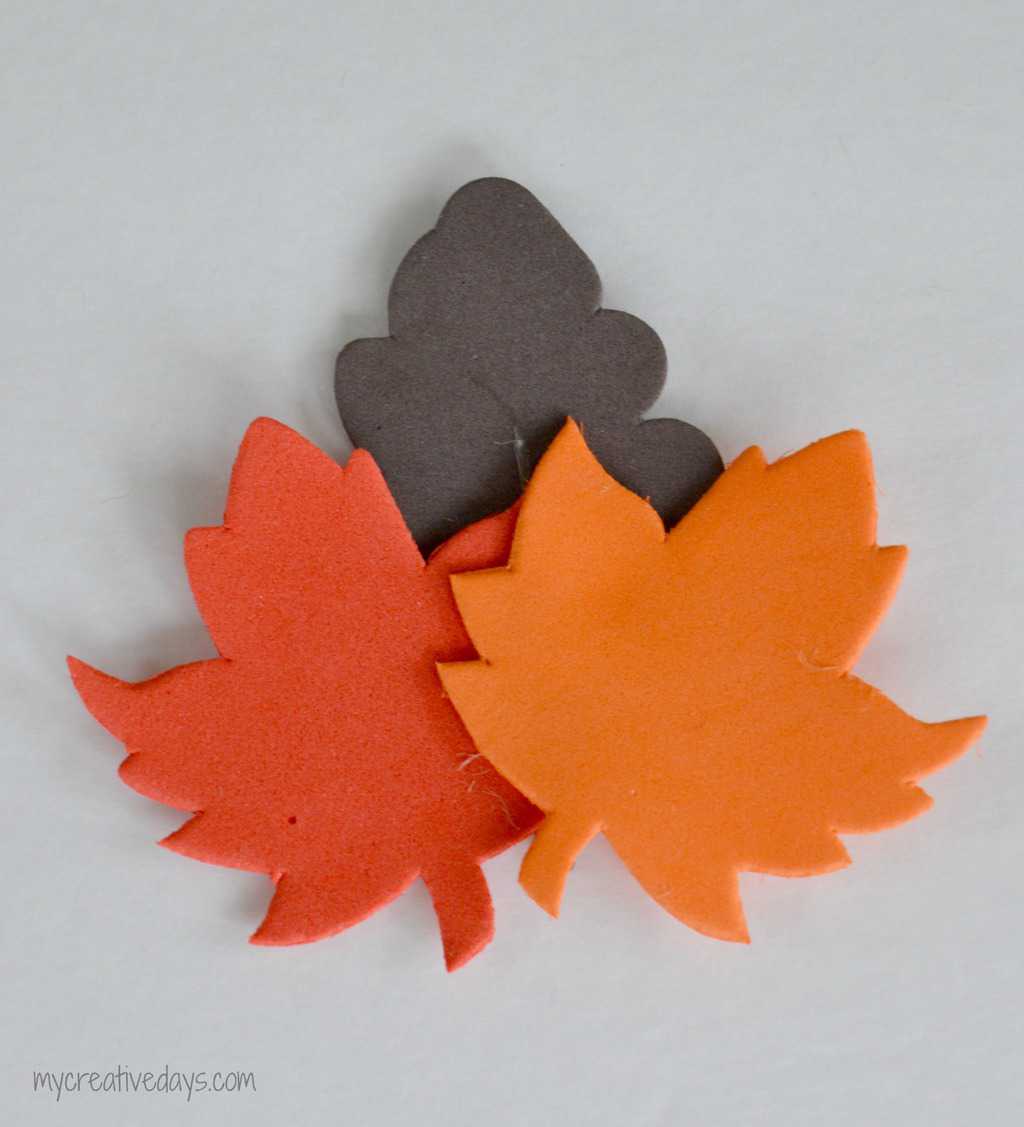 Then, I hot glued them to the back of the Turkey Pop.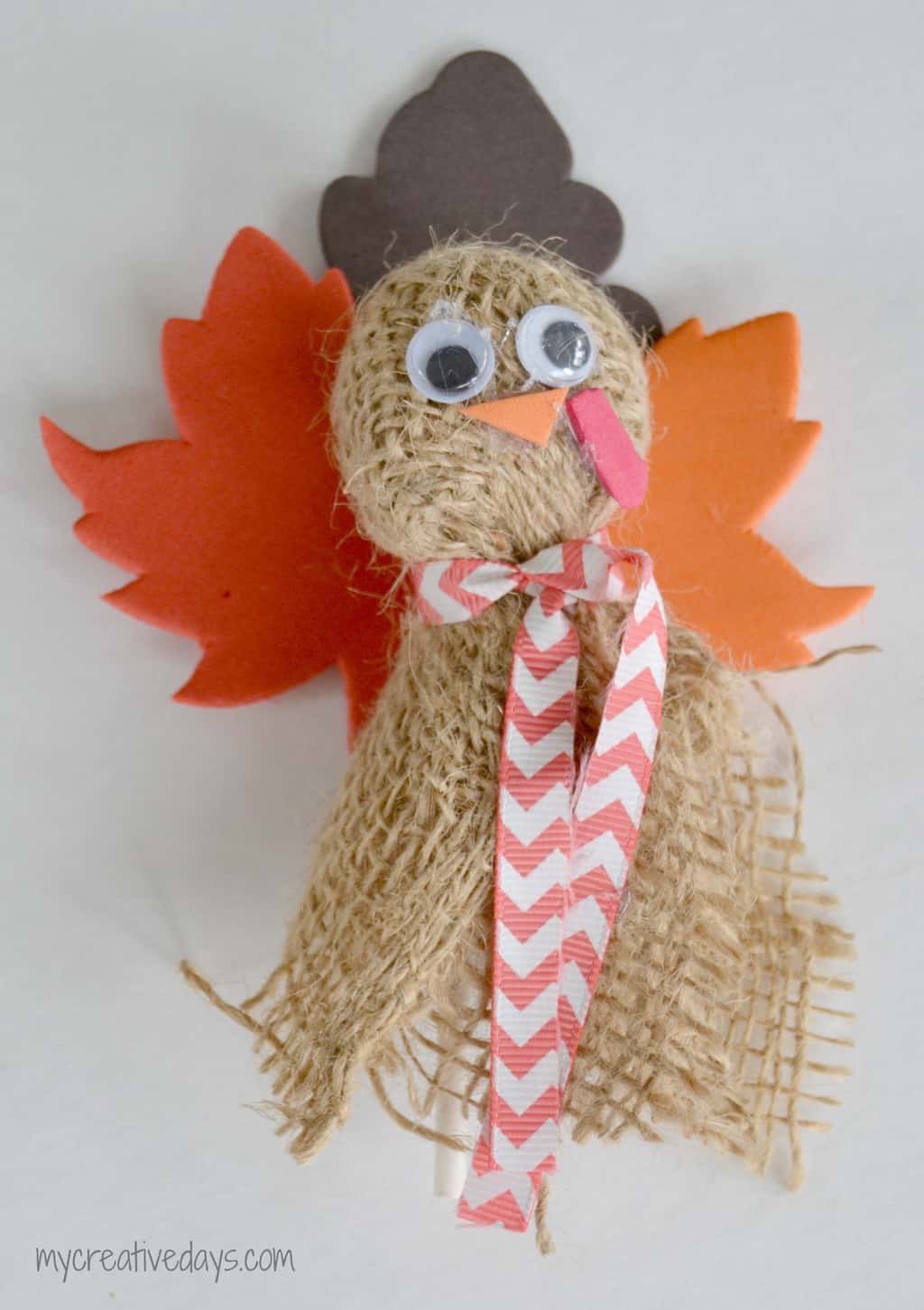 Aren't they so cute?! What kid wouldn't love these at their dinner table on Thanksgiving?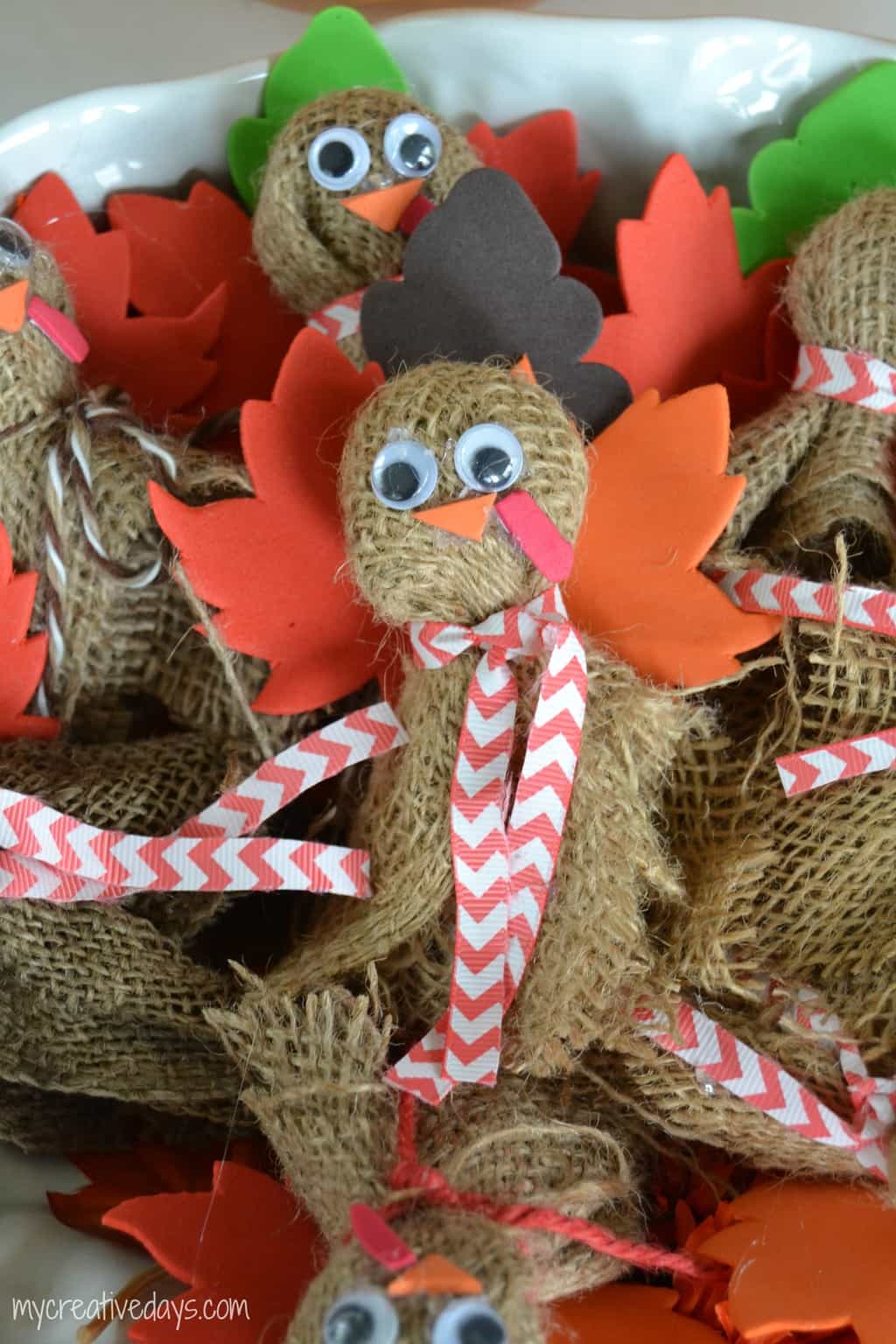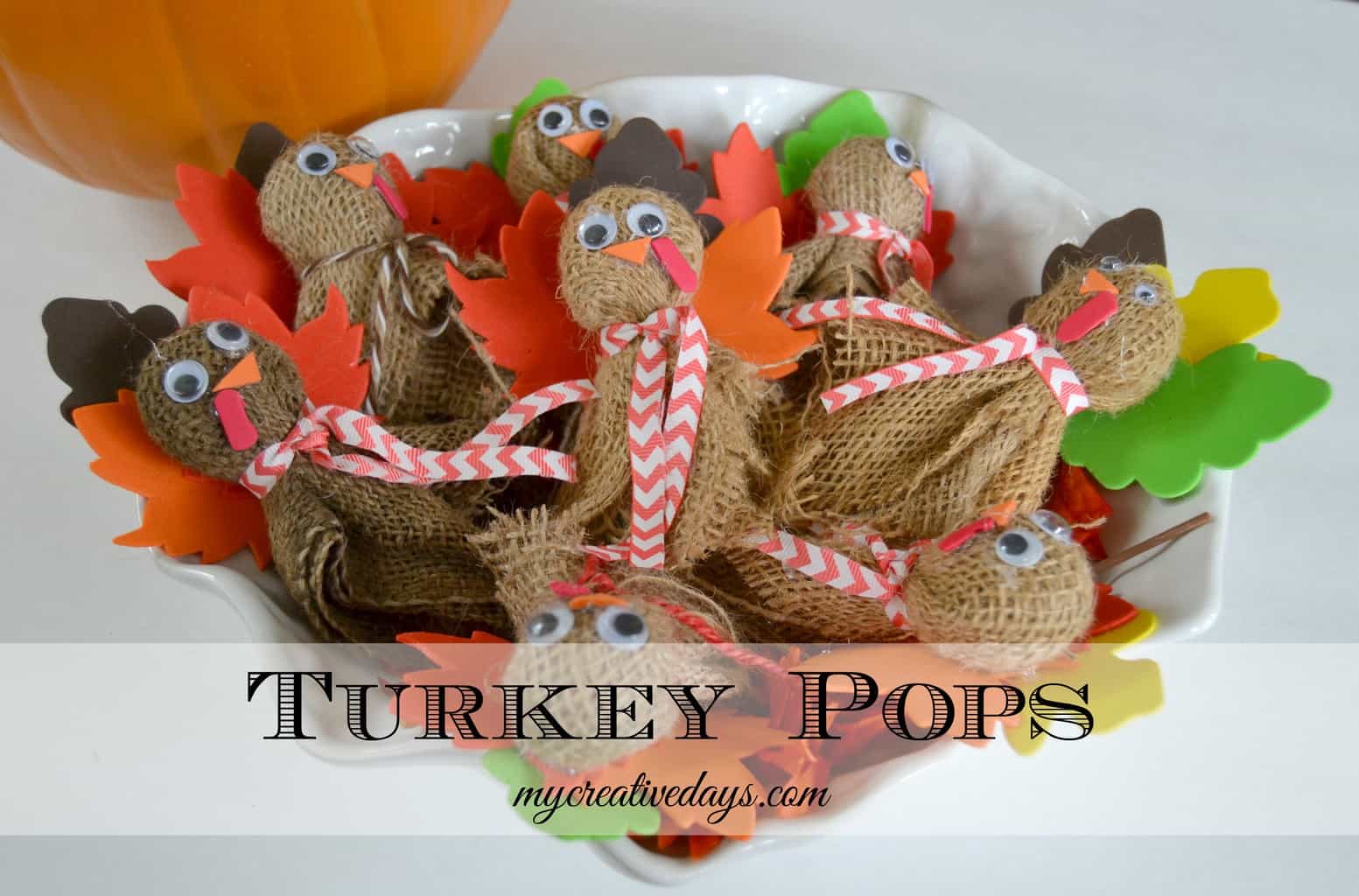 I think it is a lot of fun to make each holiday special for the kids. Before we know it, they will be all grown up and sitting with us at the adult table. For now, a little Turkey Pop will be placed for each of them at their table and I know they will remember them for years to come.
Check out all the other fabulous turkey projects below.