If you have been following along lately, you know that we are hosting a Halloween party for our kids and their friends later this month. I am on a mission to make all the decorations and games from things I already have on hand. Since I am such a huge clearance shopper, I have a nice stash of things I know I can use for the party. So far, I have shared the Easy Honeycomb Bat Decorations and the Paper Lantern Monsters we made for the party.
Today, I am sharing a few more decorations we made.
First up….. a "Boo" garland.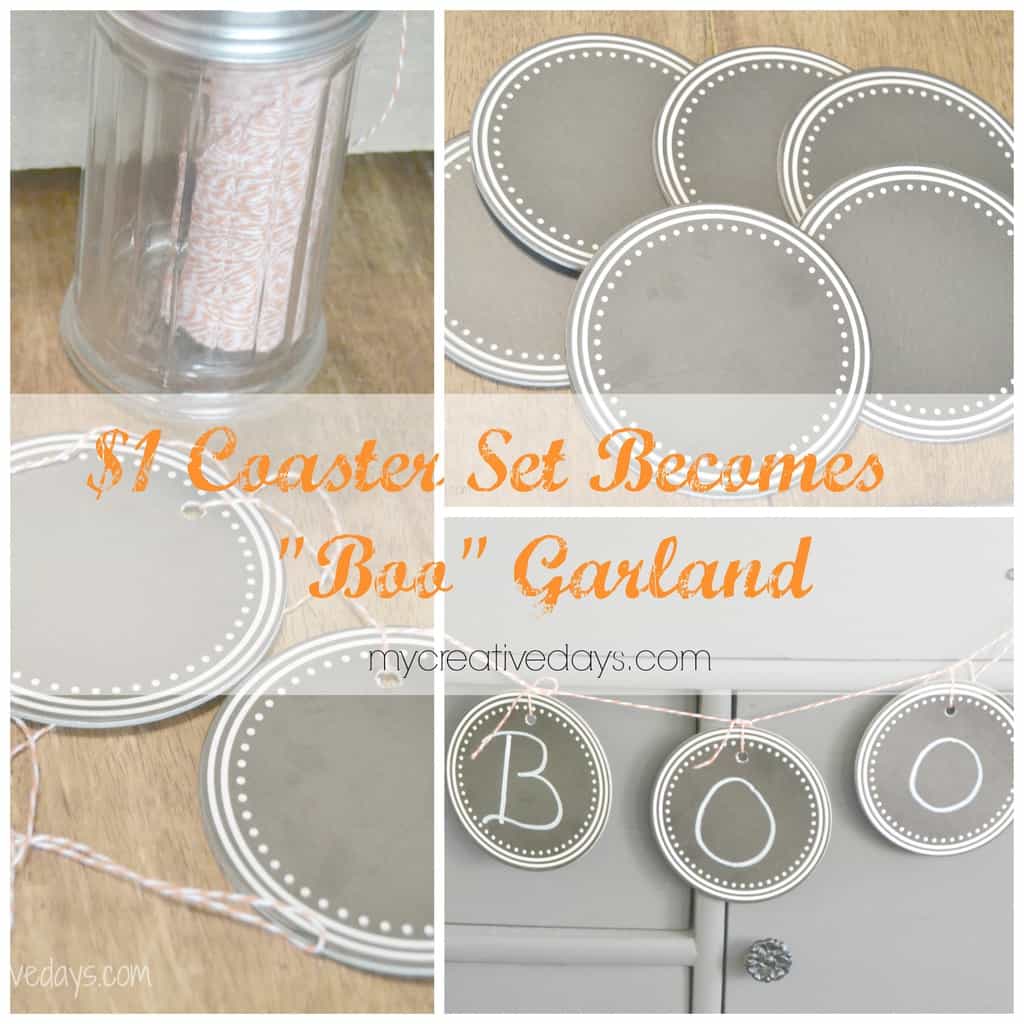 I picked up this chalkboard coaster set in the $1 bin at Target. I never had any intention of using them as coasters, but knew they would make a cute garland for something. That something was a couple of "Boo" garlands for our Halloween party.
The next two decorations we made from black tissue paper flowers. For the first decoration, we fluffed the flower like it was intended to be and hot glued some Halloween colored pipe cleaners to it. We made the pipe cleaners curly by wrapping them around a pencil.

We did not fluff up the other black tissue flower. Instead, we opened it up and hot glued the ends together. Then, we added some scrapbook paper and a pipe cleaner spider.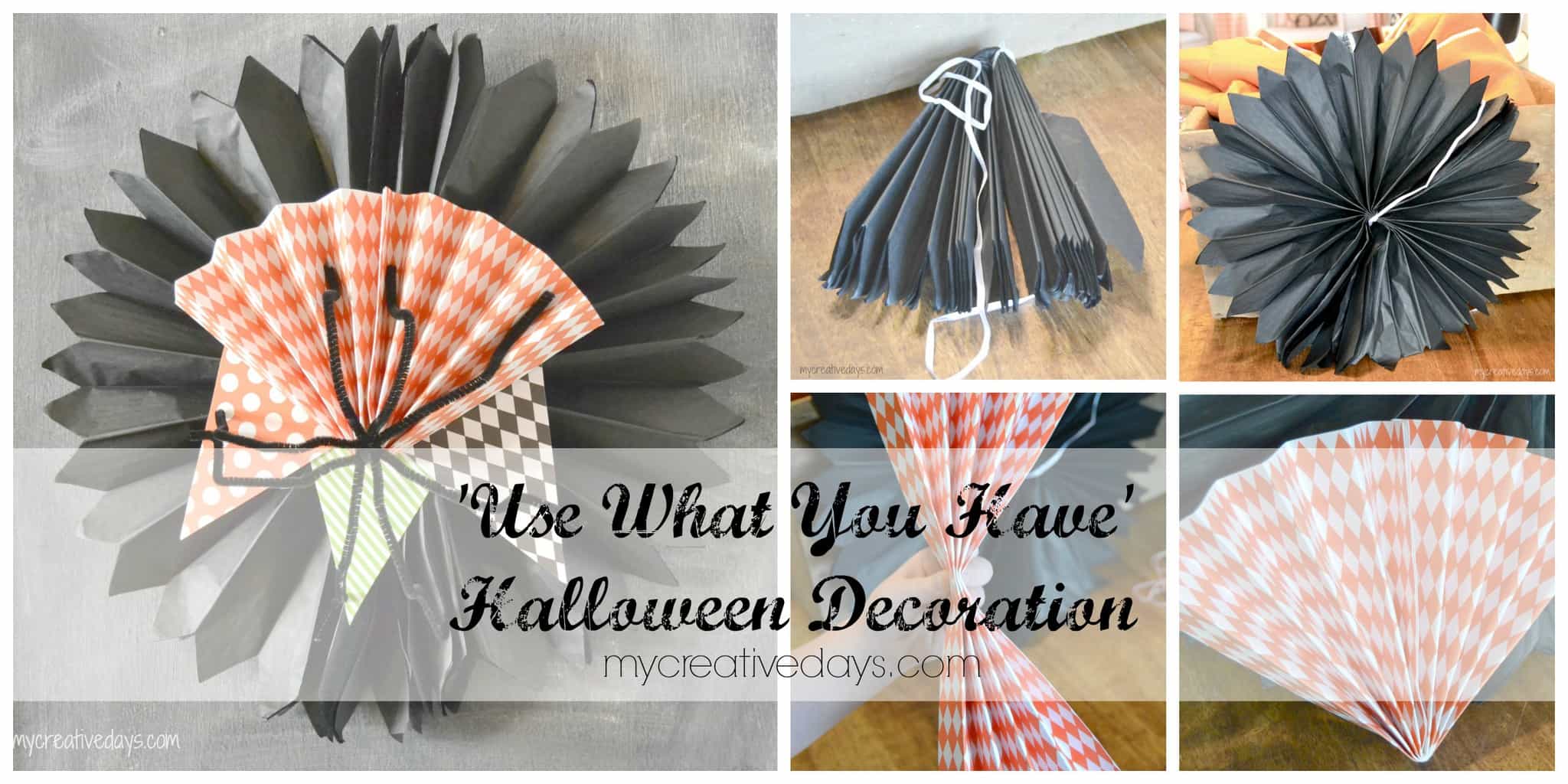 This last project was actually a curbside find! I spotted these pots on the curb in July and instantly thought they would make great witches cauldrons in October! All I had to do was spray paint them black. I will set a bowl inside of these cauldrons and serve drinks and/or snacks out of them.

This next idea is not something we made, but I wanted to share it with you anyway. I found these monster boxes on clearance after Valentine's Day. Valentine's Day! They don't even look like a Valentine's Day item. They are perfect for Halloween. We might serve monster bars in these boxes at the party. I wanted to share this with you because it shows you how you can get lots of different things shopping holiday clearance. So many times, I find things that aren't necessarily holiday related and can be used for other times of the year.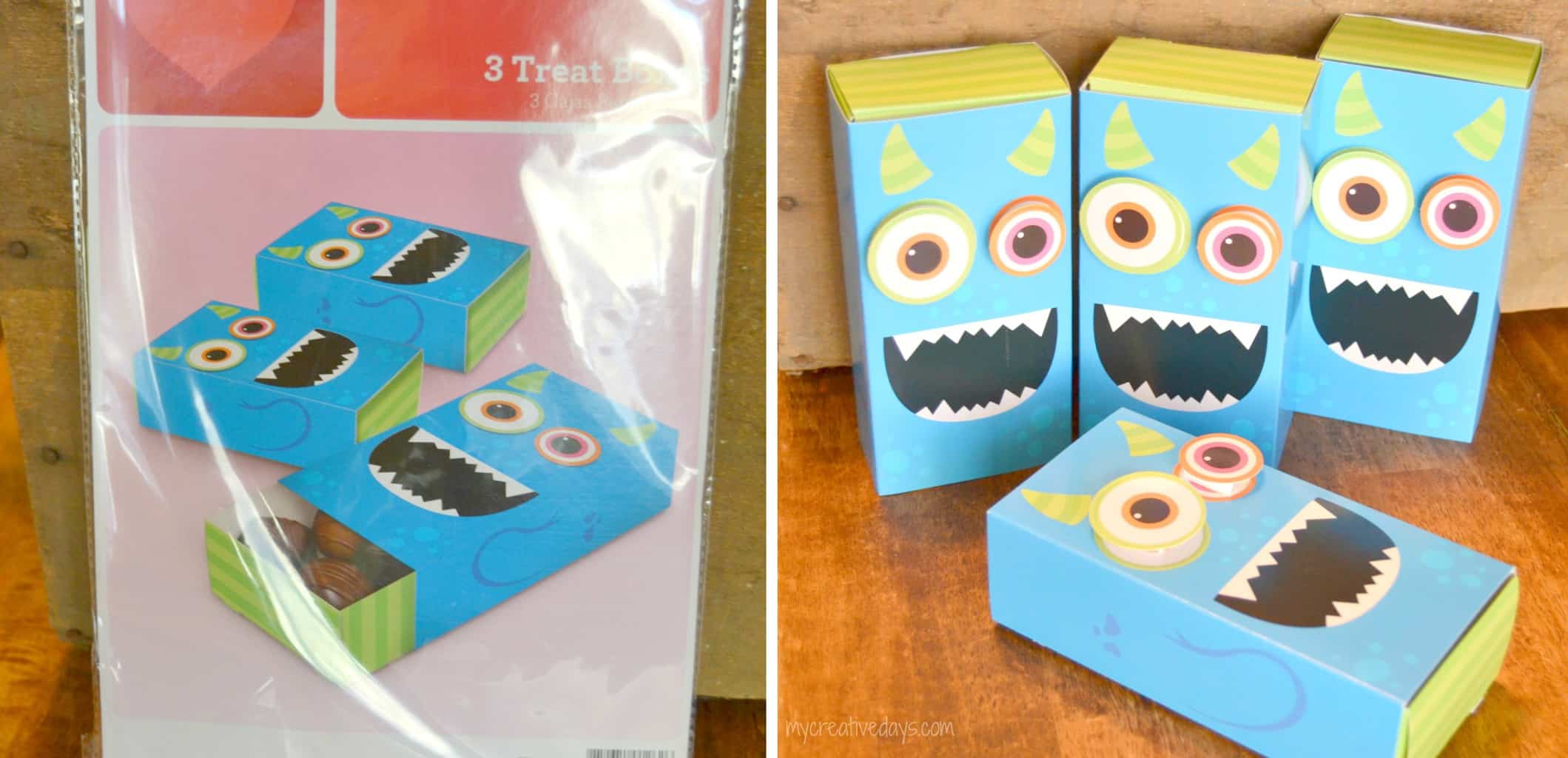 Our party is coming together. The kids are really excited about what we have put together so far. I have some games that I picked up on clearance after Halloween last year that we will play and we have come up with some of our own "spooky" games. You can really have a great party without spending an arm and a leg. All of the things we have put together did not scream Halloween when they started out, but after we "tweaked" them a little bit, they are now perfect for a Halloween party.