We are back with another "MakeIt Challenge! This month, the theme is PINK. Make sure to check out the bottom of this post for all the fabulous pink projects this month!
Valentine's Day was my favorite party day in elementary school. I was always excited to hand out my valentines to my friends and I loved reading all of the valentines my classmates gave to me. Now, my kids love it just as much! We try to come up with different ideas each year to make for their classmates and teachers. This year, we made some shower gel and loofah valentines for the teachers. To make them, you will need:
craft paint* (any color you like)
paint brush
shower gel
loofah
gift tag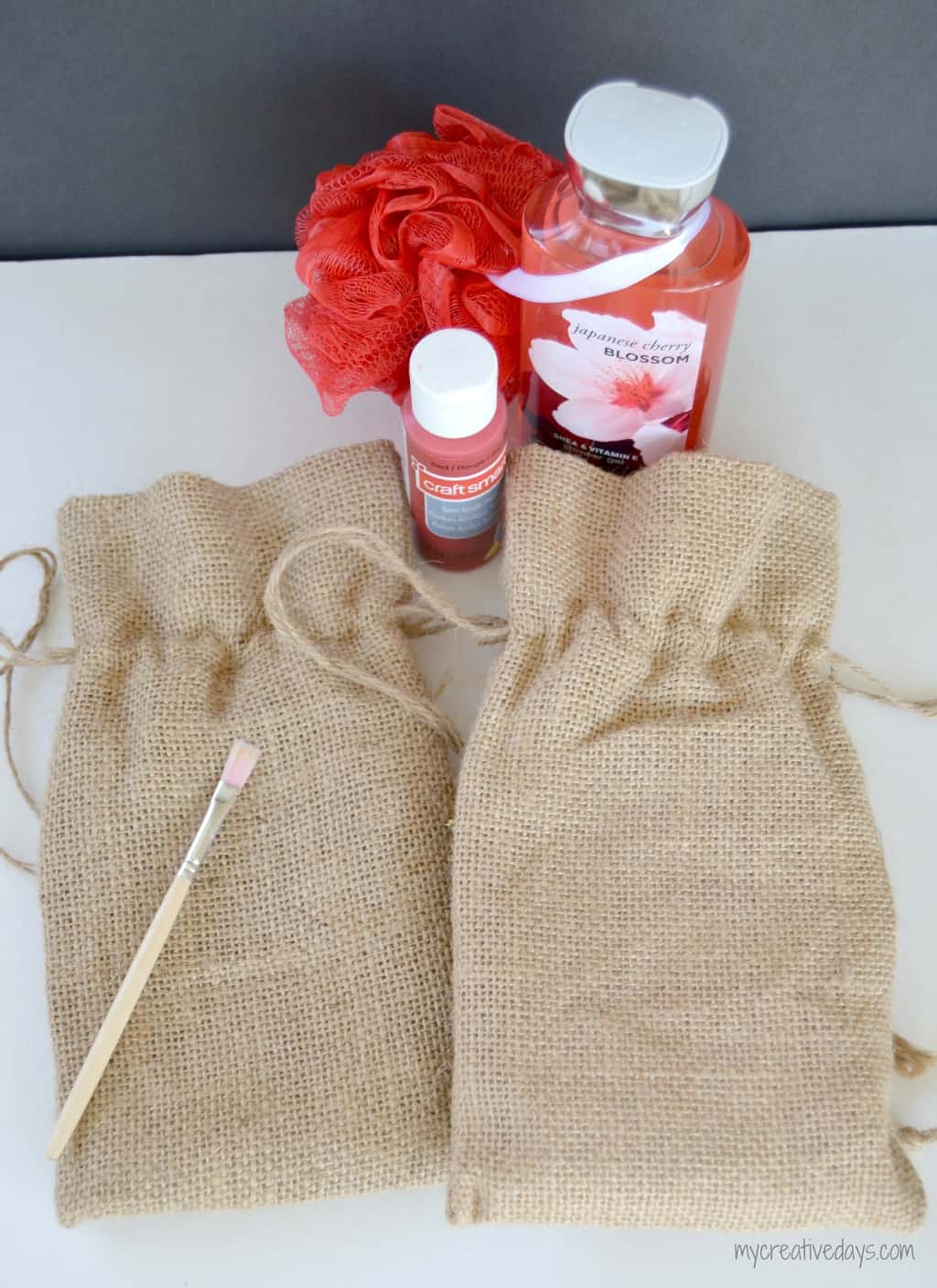 Since our #MakeIt Challenge was "pink" this month, we made the hearts on the burlap bags* pink. I didn't have pink craft paint so we mixed white and red together to get the shade of pink we liked.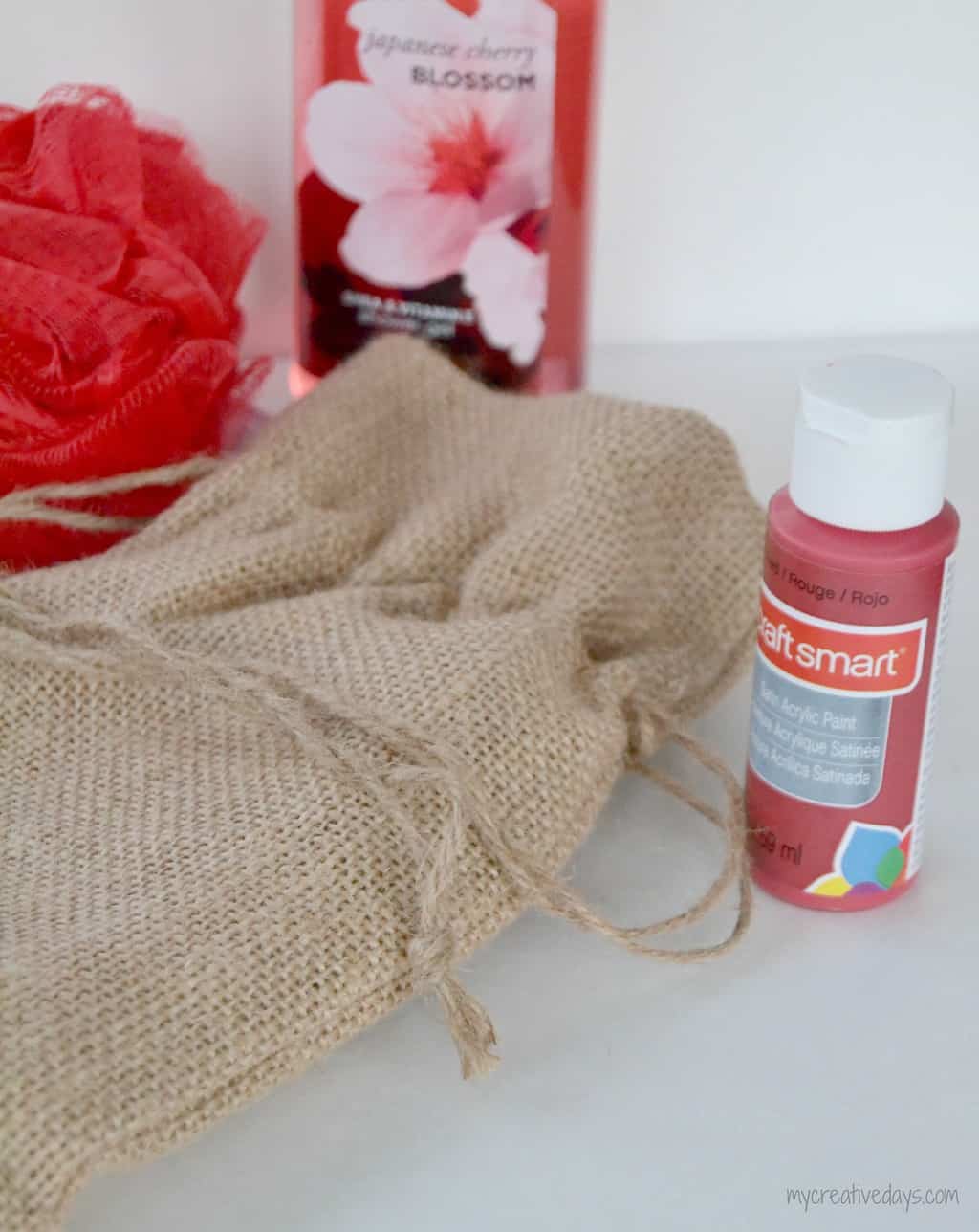 We painted hearts on the front of the burlap bags and let them dry.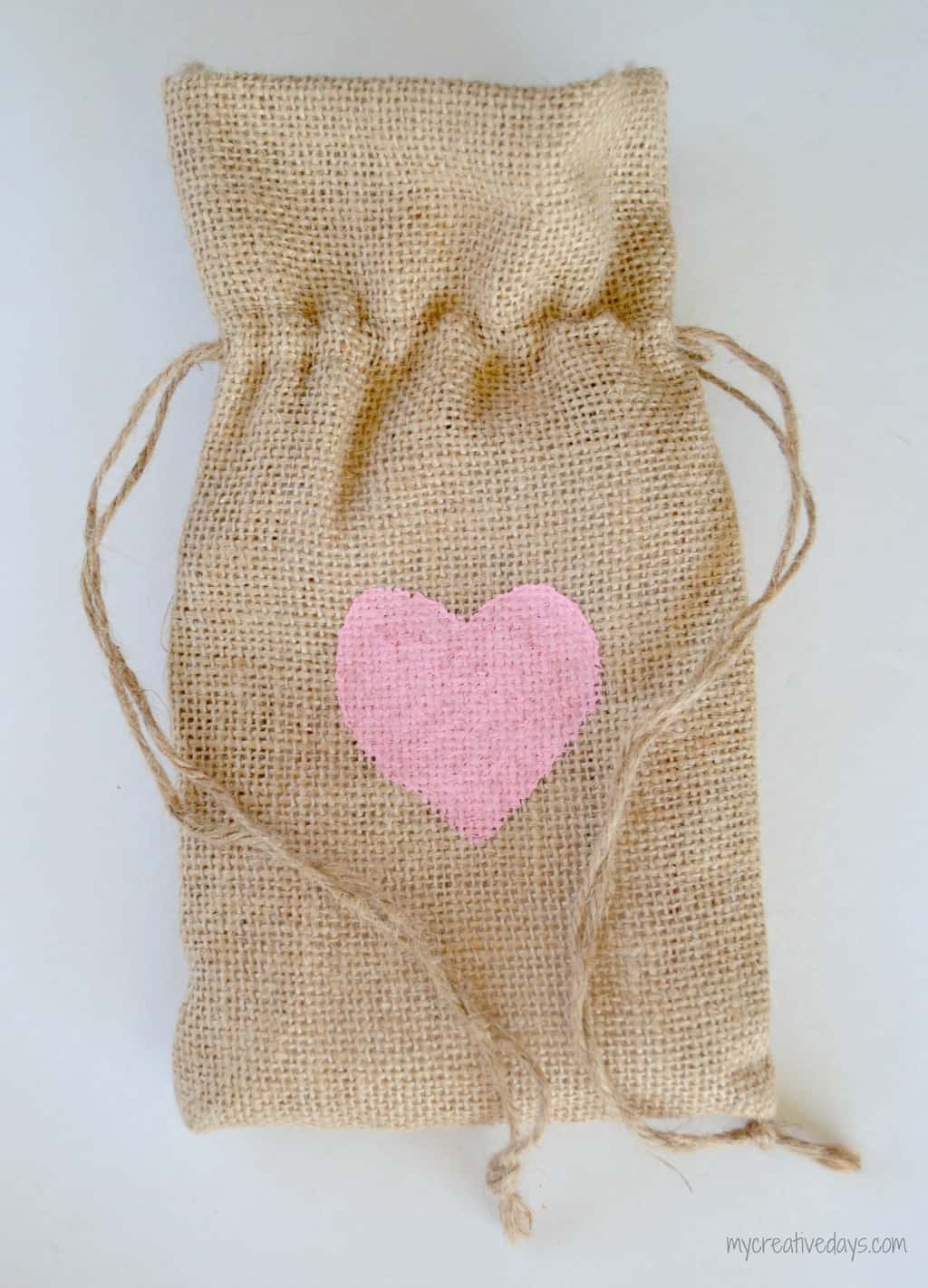 Then, we added the shower gel and the loofah to the bags. We made gift tags that read, "You 'shower' us with knowledge. Thank you!"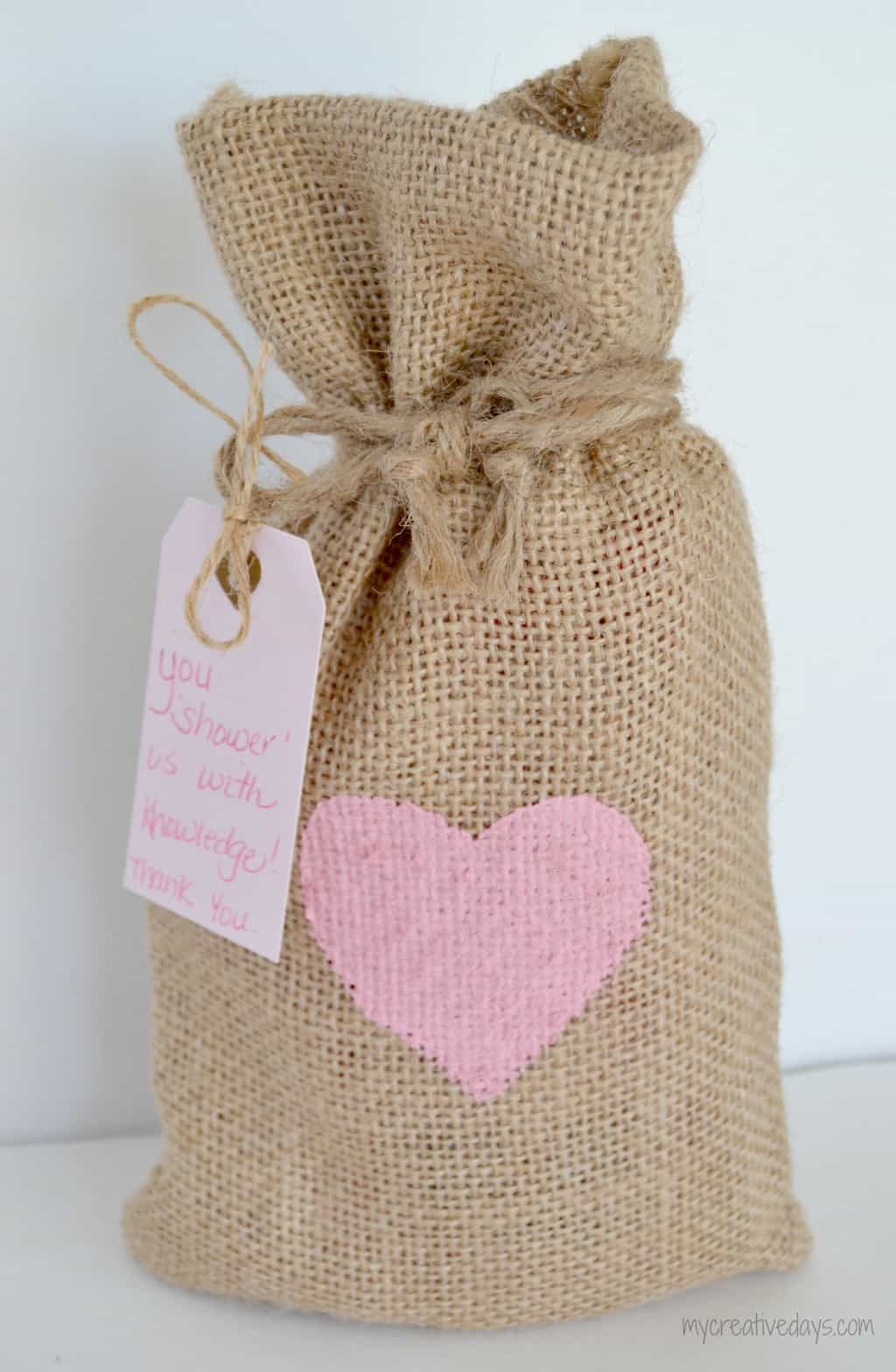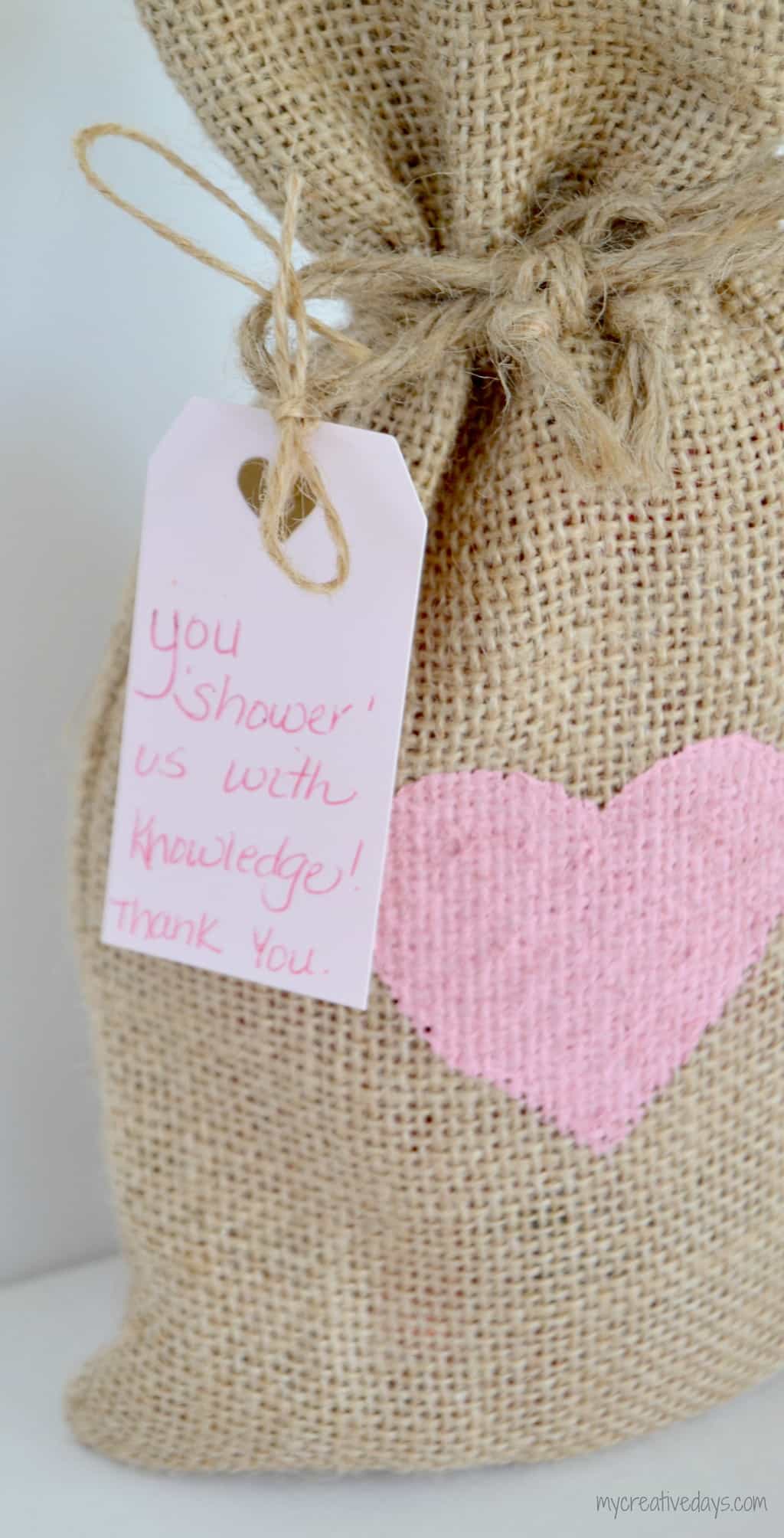 I think these are too cute. The kids are happy with them and think their teachers are going to really like them.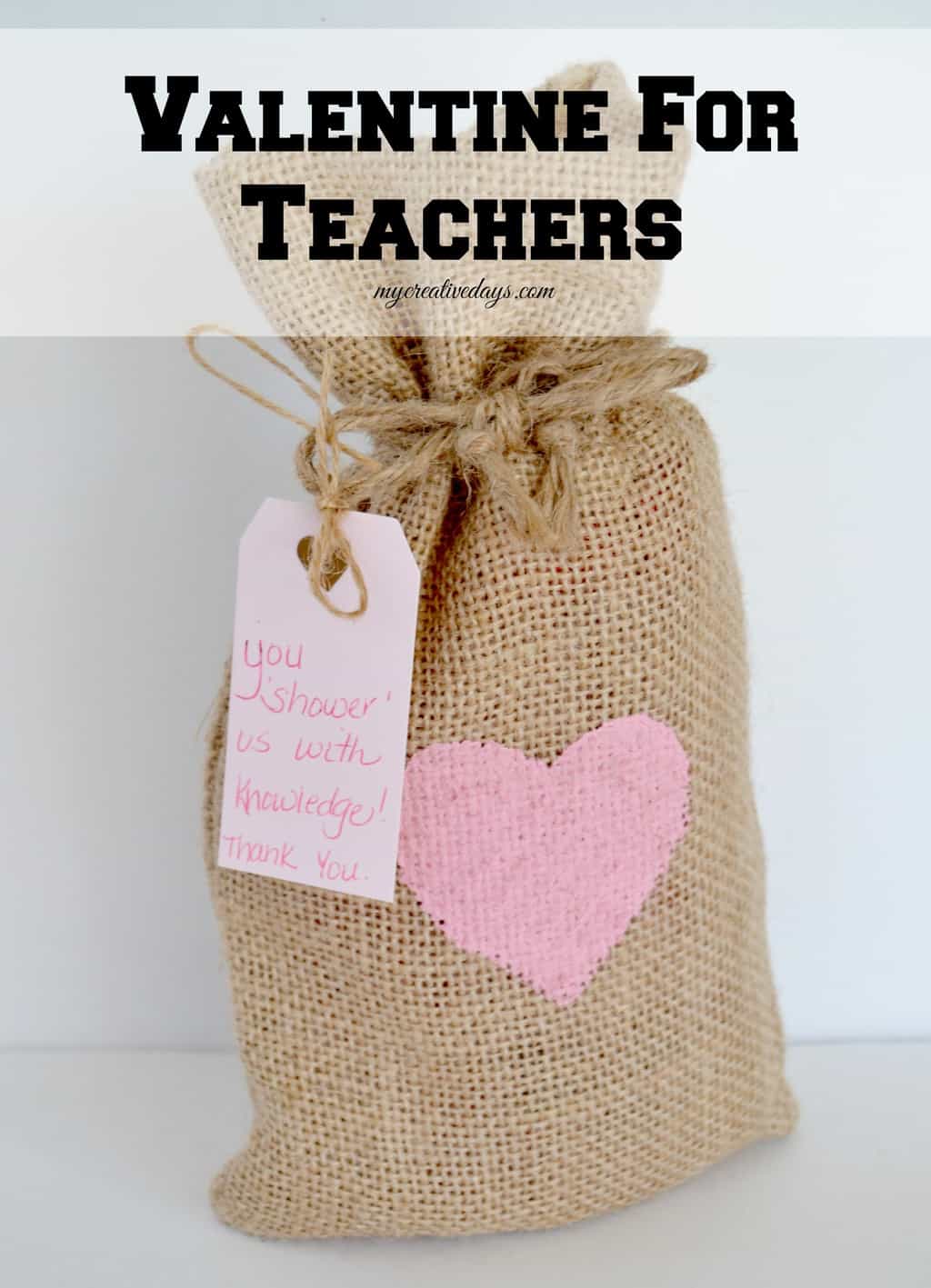 Are you making valentines for the teachers in your life? I would love to hear what you are doing! Tell me in the comments. Here are all the other "pretty in pink" projects:
1. LOVE Letters Simple Valentine Craft 2. {Friends}…a Printable 3. Show a Little Love {Rolled Fabric Flowers Valentine's Art} 4. Painted Heart Burlap Plaque 5. White Chocolate Raspberry Smoothie 6. Strawberry Banana Cupcakes 7. Valentine for Teachers 8. Hershey's Kiss Chocolate Rose 9. You've Got The "WRITE" Stuff Valentine Gift 10. Valentine's CRUSH Gift + Free Printable 11. Fabric Wrapped Valentine's Wreath
  *affiliate links