This little sign came together the other day as I was going through some valentine things and my craft room.
I bought this vintage Bingo set at a yard sale last summer and it was one of my favorite finds last year. It has been sitting on the shelves in my craft room looking great with all of it's vintage glory, but I really wanted to do something with some of the cards.
Cupid struck me with inspiration that day and a sweet sign was born.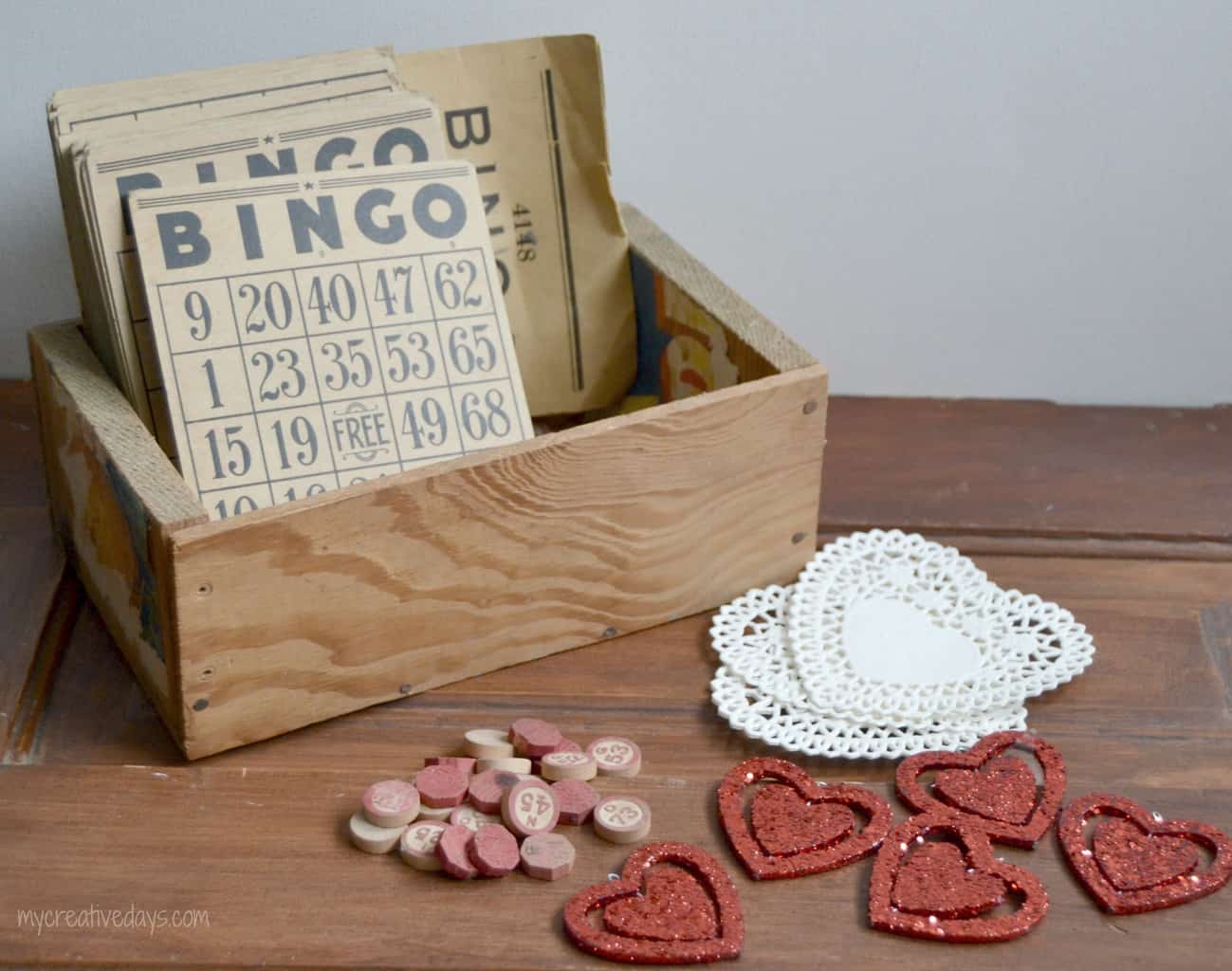 The wood, red markers were inside the box along with the numbered pieces.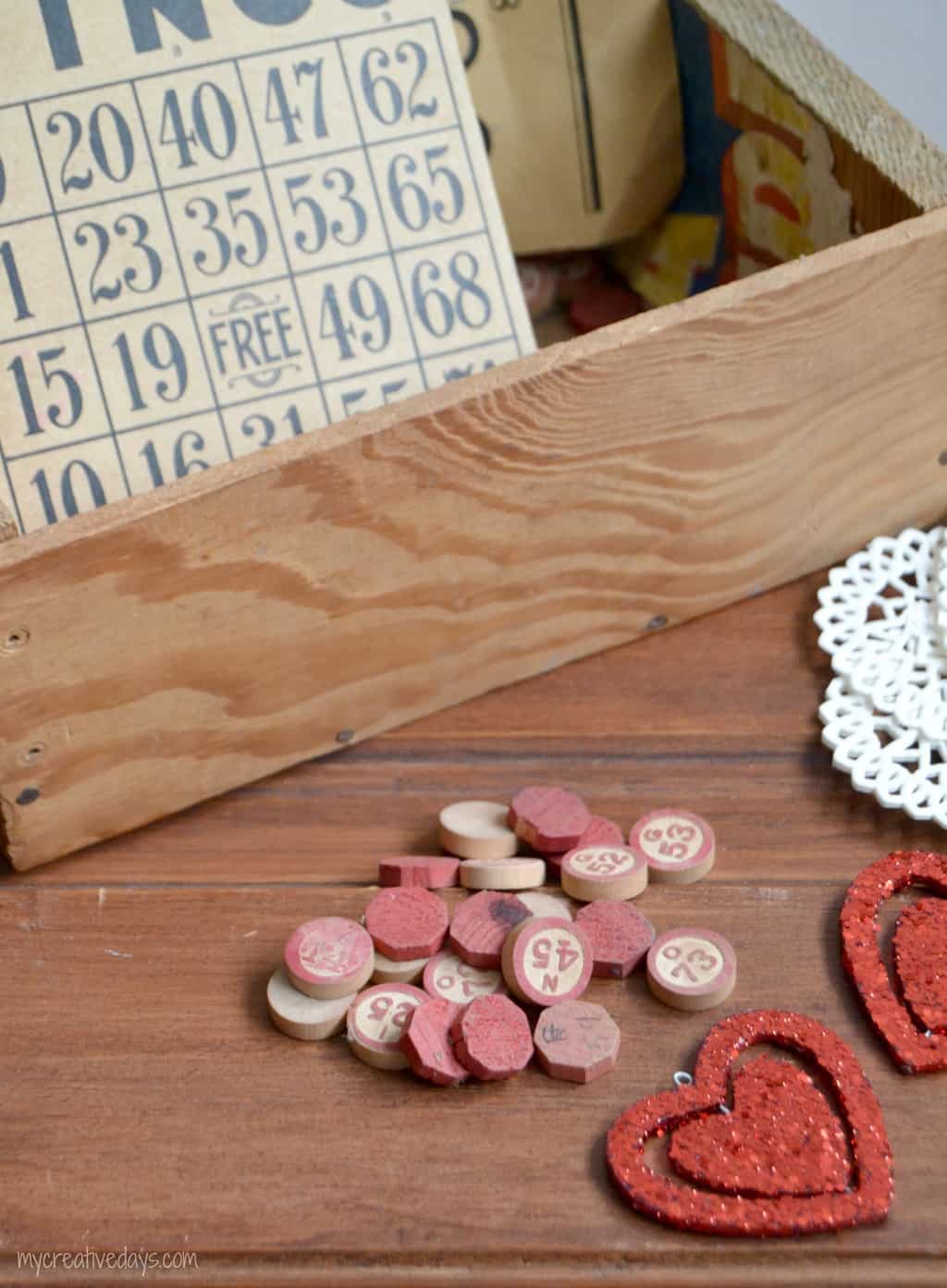 I found some white doily hearts and red, glittered hearts in my bag of miscellaneous valentine things. I thought they were just what I needed to go along with the Bingo cards to make the sign.
First, I hot glued the wood markers on the Bingo cards to make the letters L-O-V-E.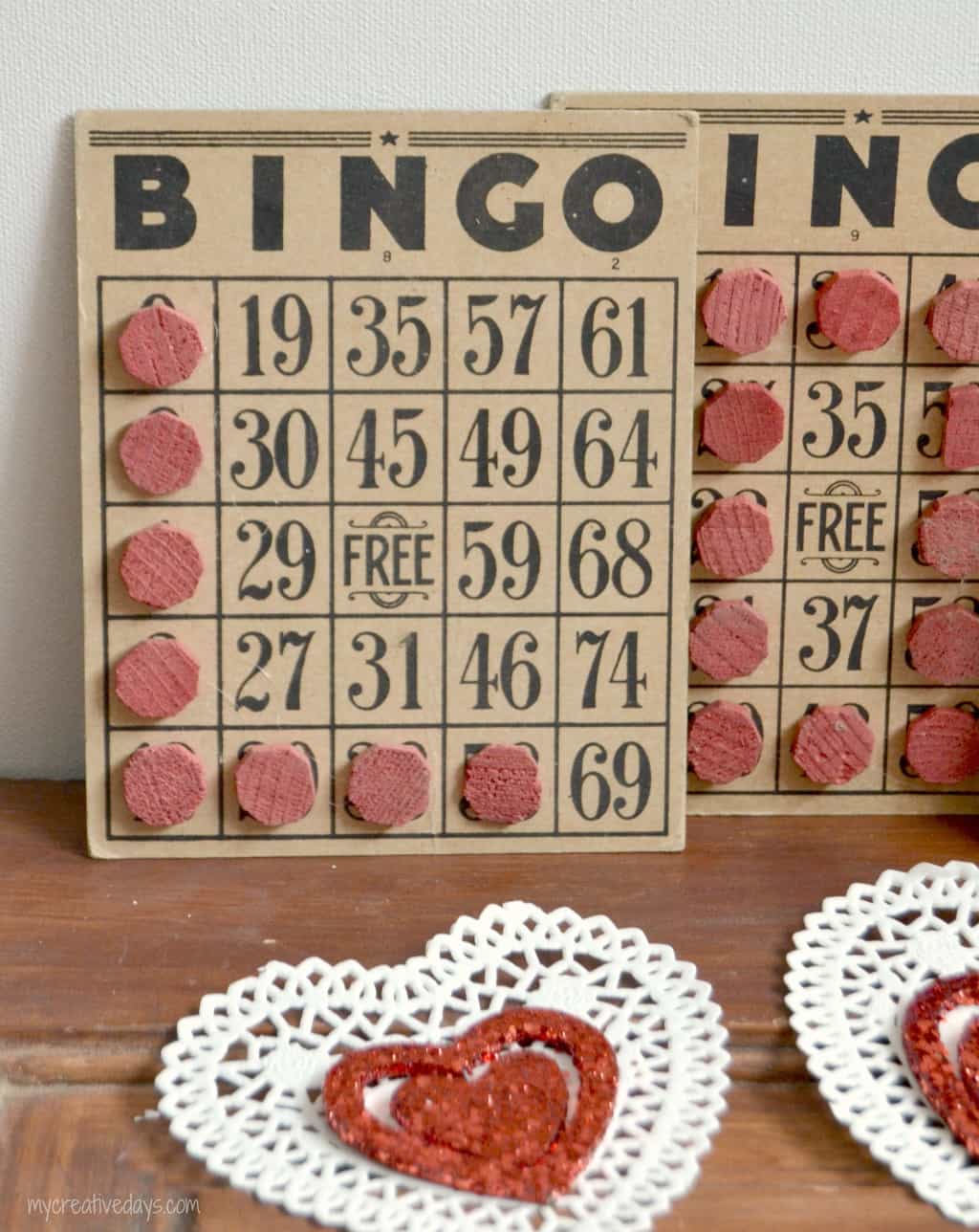 Then, I hot glued the glittered hearts to the center of the white, doily hearts.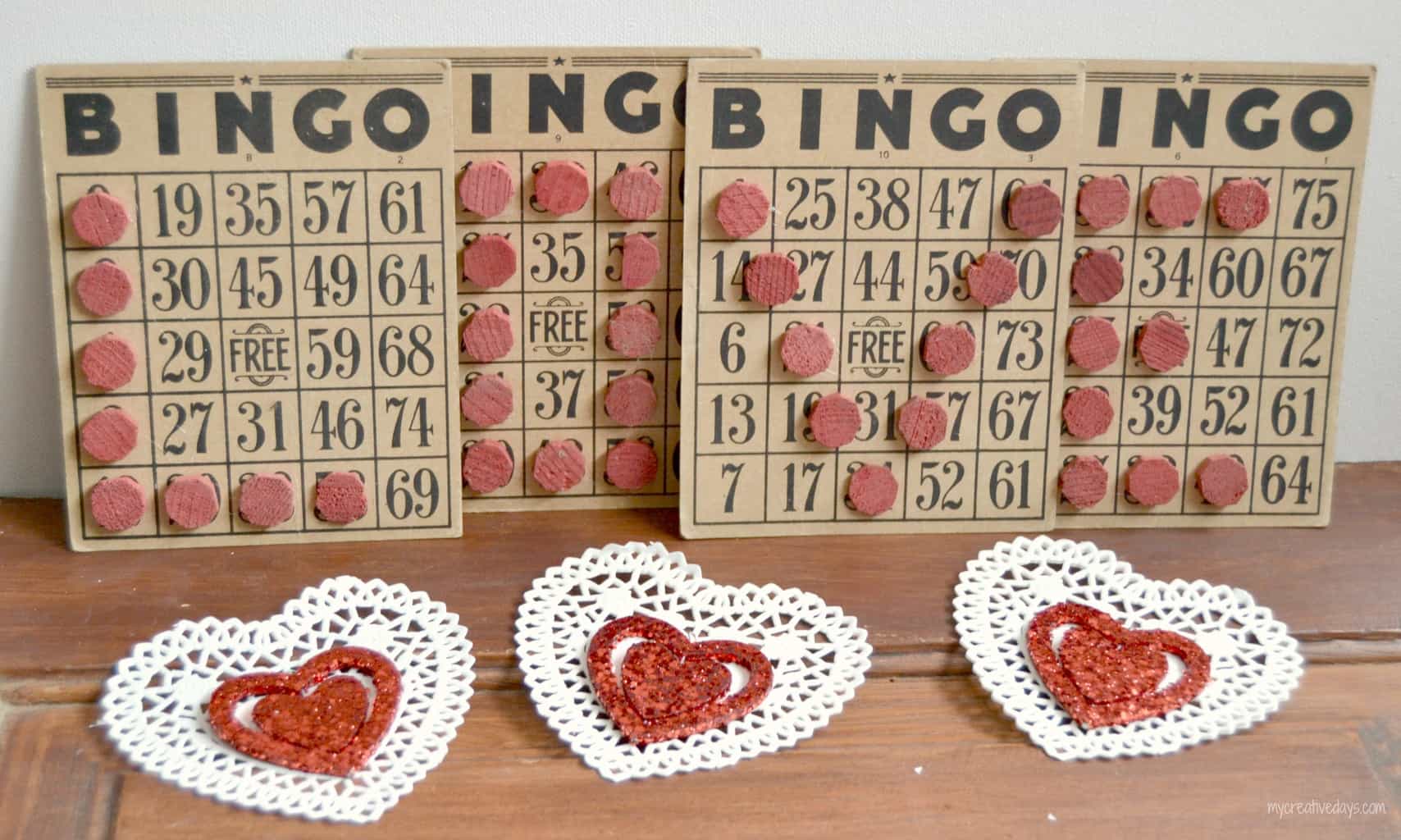 I punched holes on the top of the Bingo cards and used red and white baker's twine to string all the pieces together.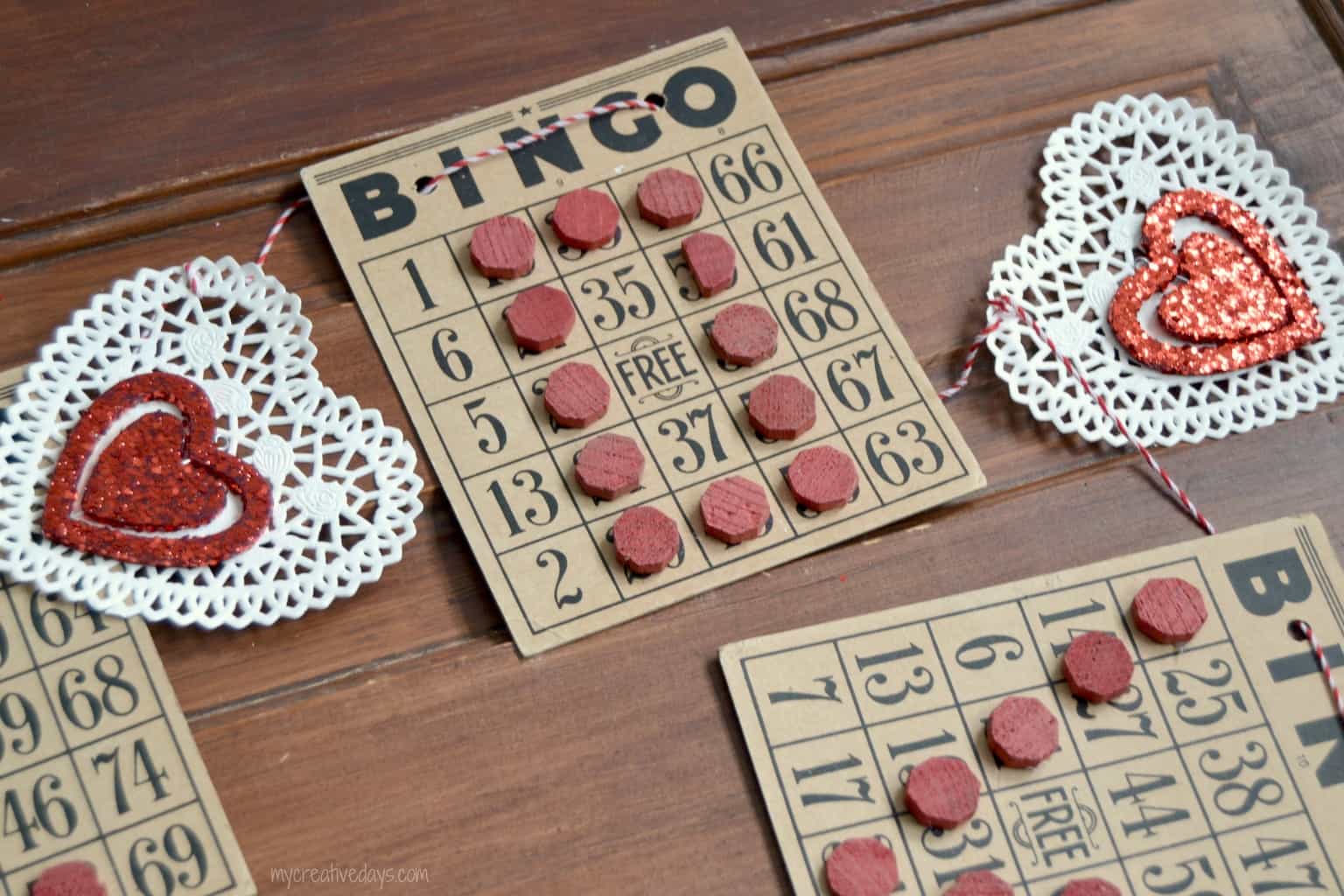 I hung the sign on the weathered door behind my desk.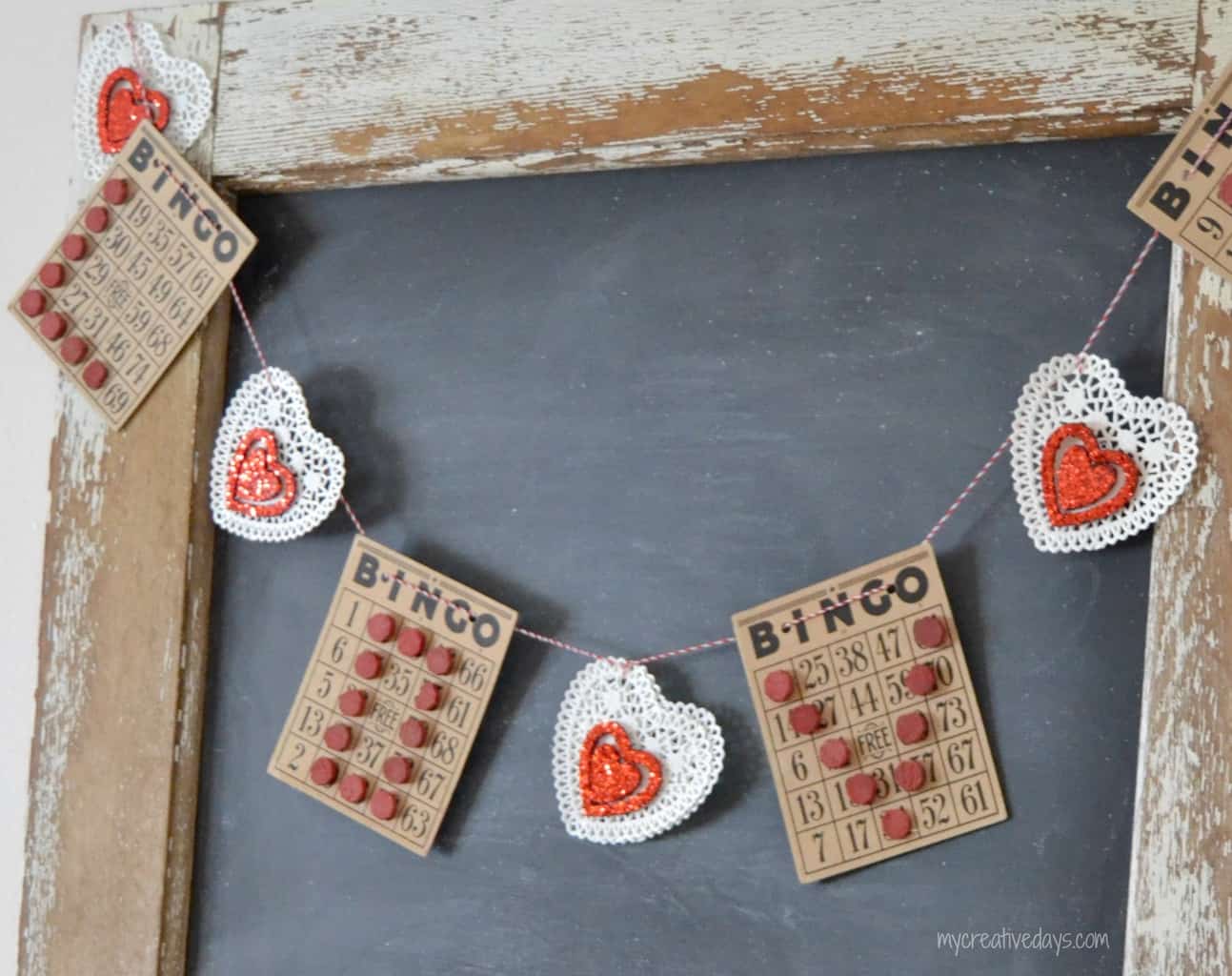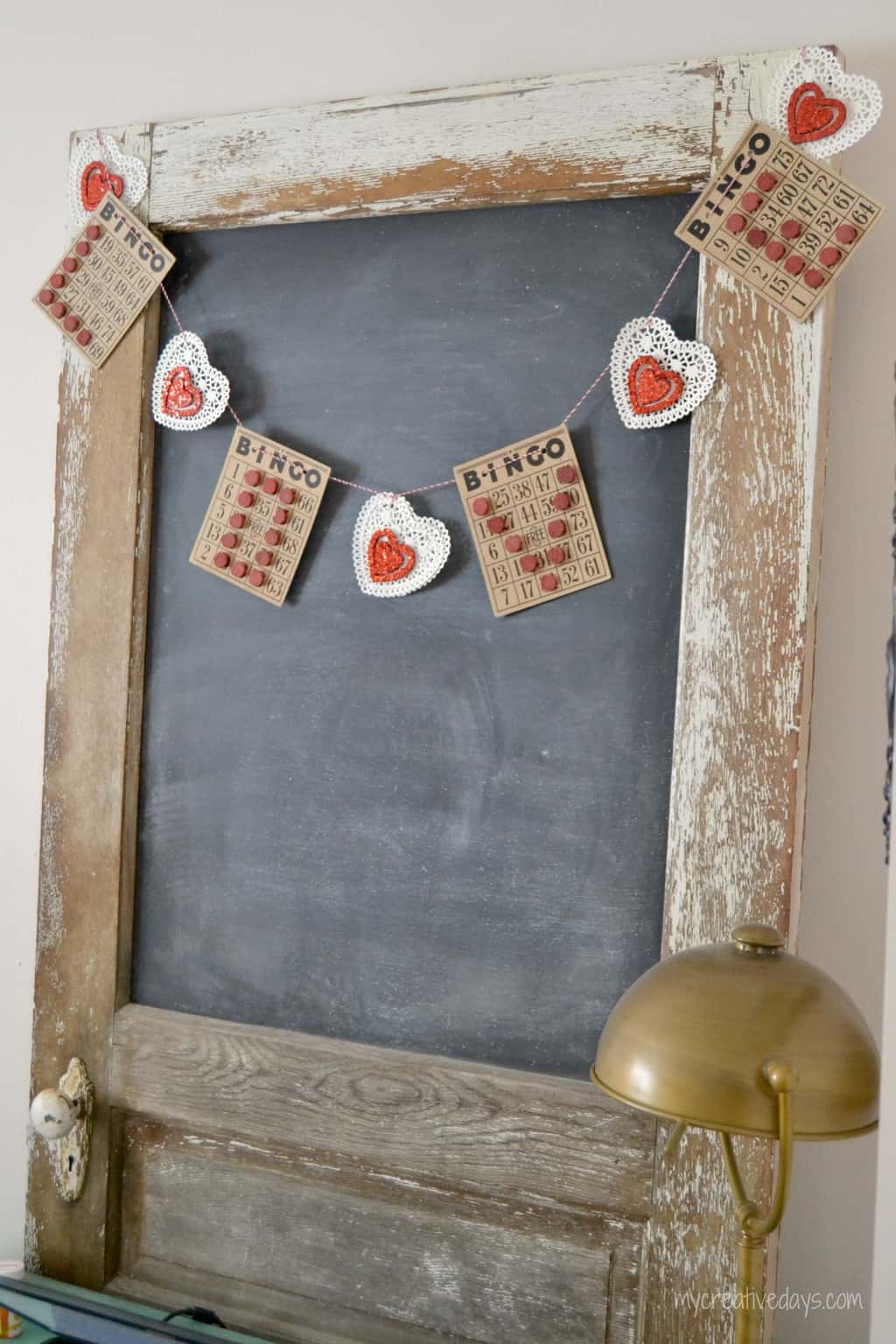 I am all about easy decorations for Valentine's Day. This sign came together in a snap and I love the vintage flair it has.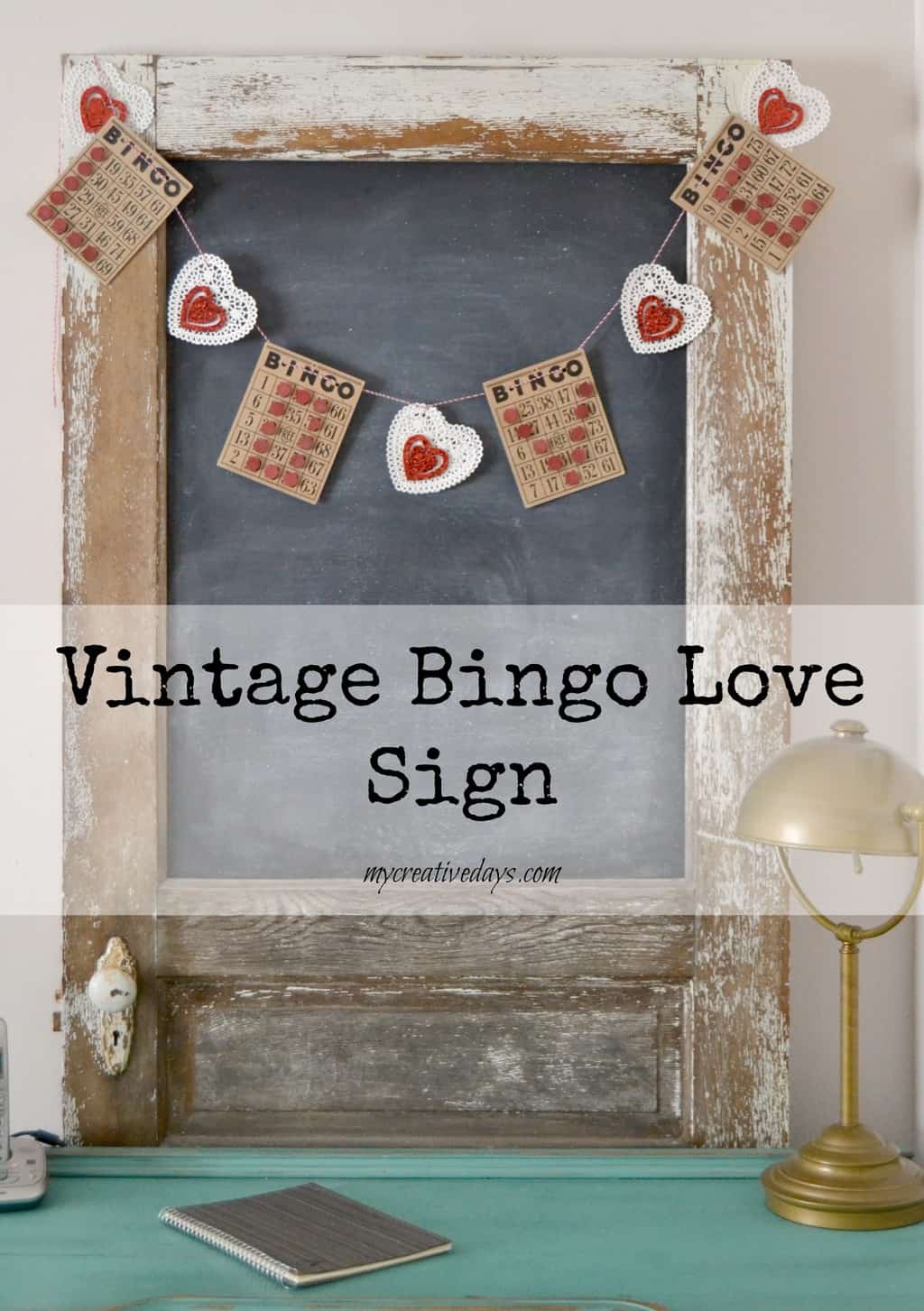 I am so happy I was finally able to use the Bingo cards for something. They have looked great sitting on my craft shelves, but this Vintage Bingo Love Sign was just what cupid ordered. 🙂