Where has this year gone? It seems like just yesterday, I was taking pictures for my Halloween Home Tour! Even though I miss fall already, it is always fun to get the Christmas decorations out. One of my favorite things about decorating is pulling everything out and going through what I bought throughout the year. I found some great vintage, Christmas items last year that I was excited to put up. You will see some of them on this tour. This is the first time I am doing a Christmas home tour so I am really excited to be joining this group of bloggers to share our homes decked out for the holidays.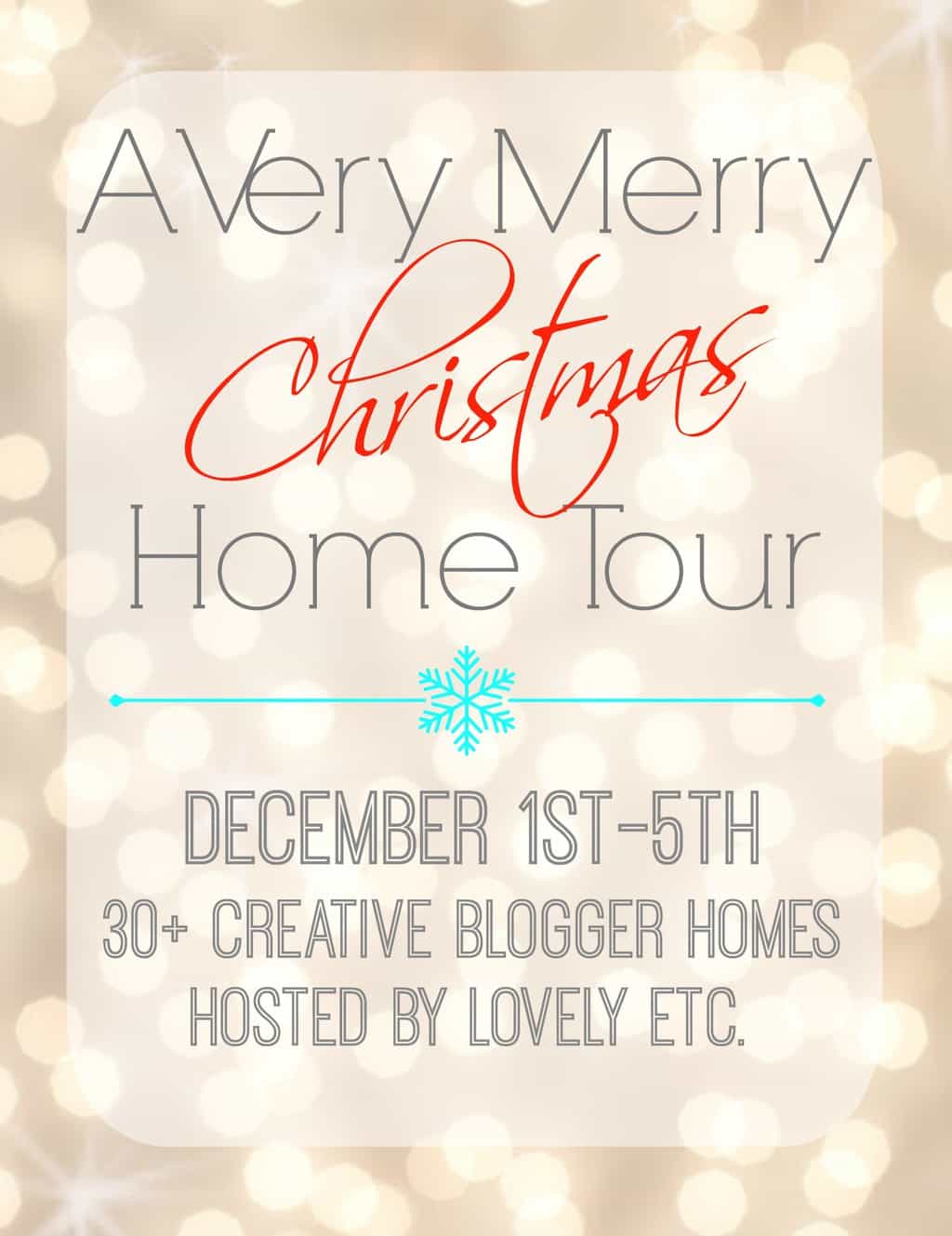 At the end of this post, you can find all the links to all the beautiful homes on this tour. Now, on to my Christmas home tour.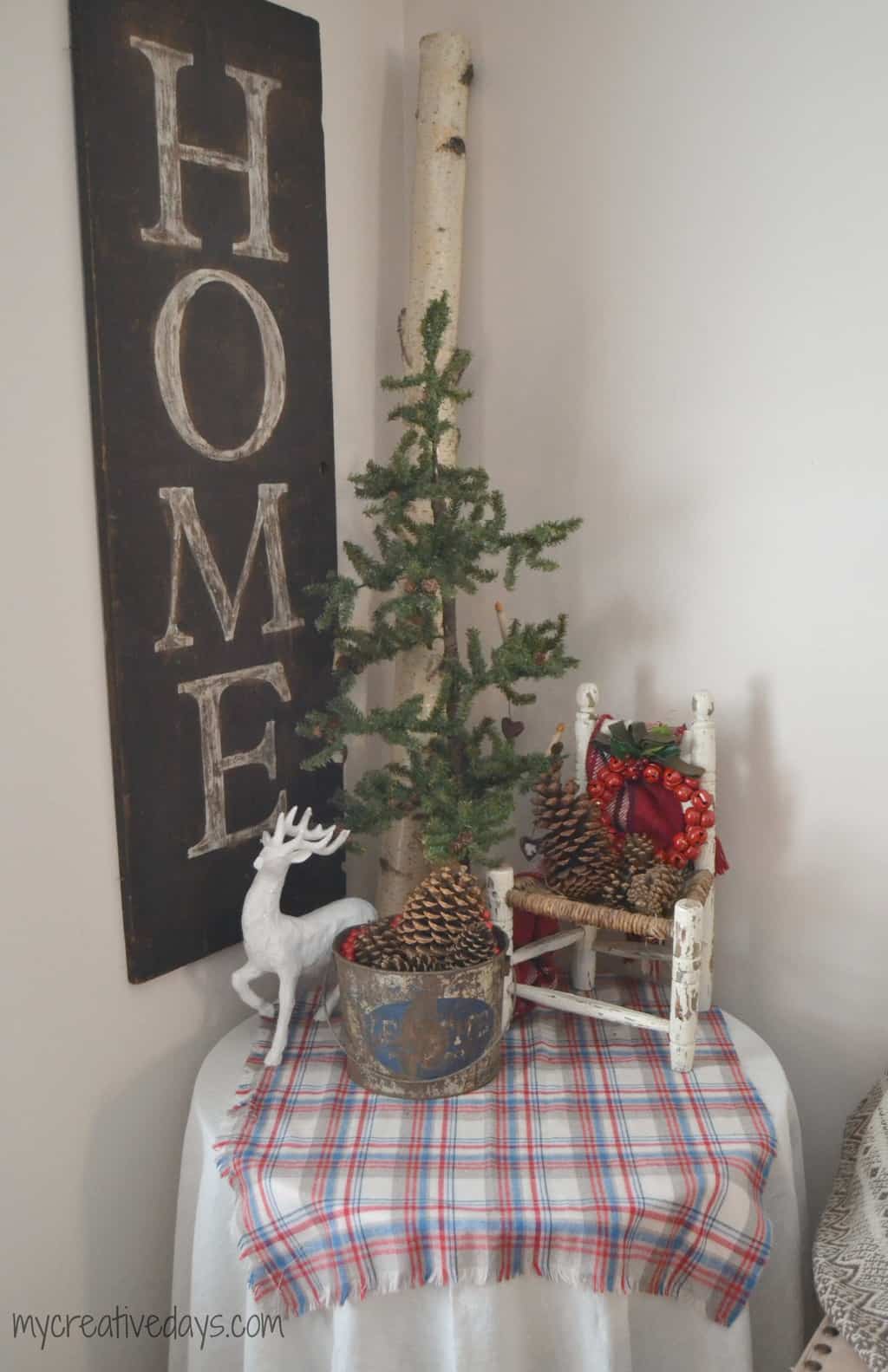 I bought this white deer after Christmas last year. It had some plastic greenery glued to the neck so I pulled that off and now it is the perfect addition to this side table.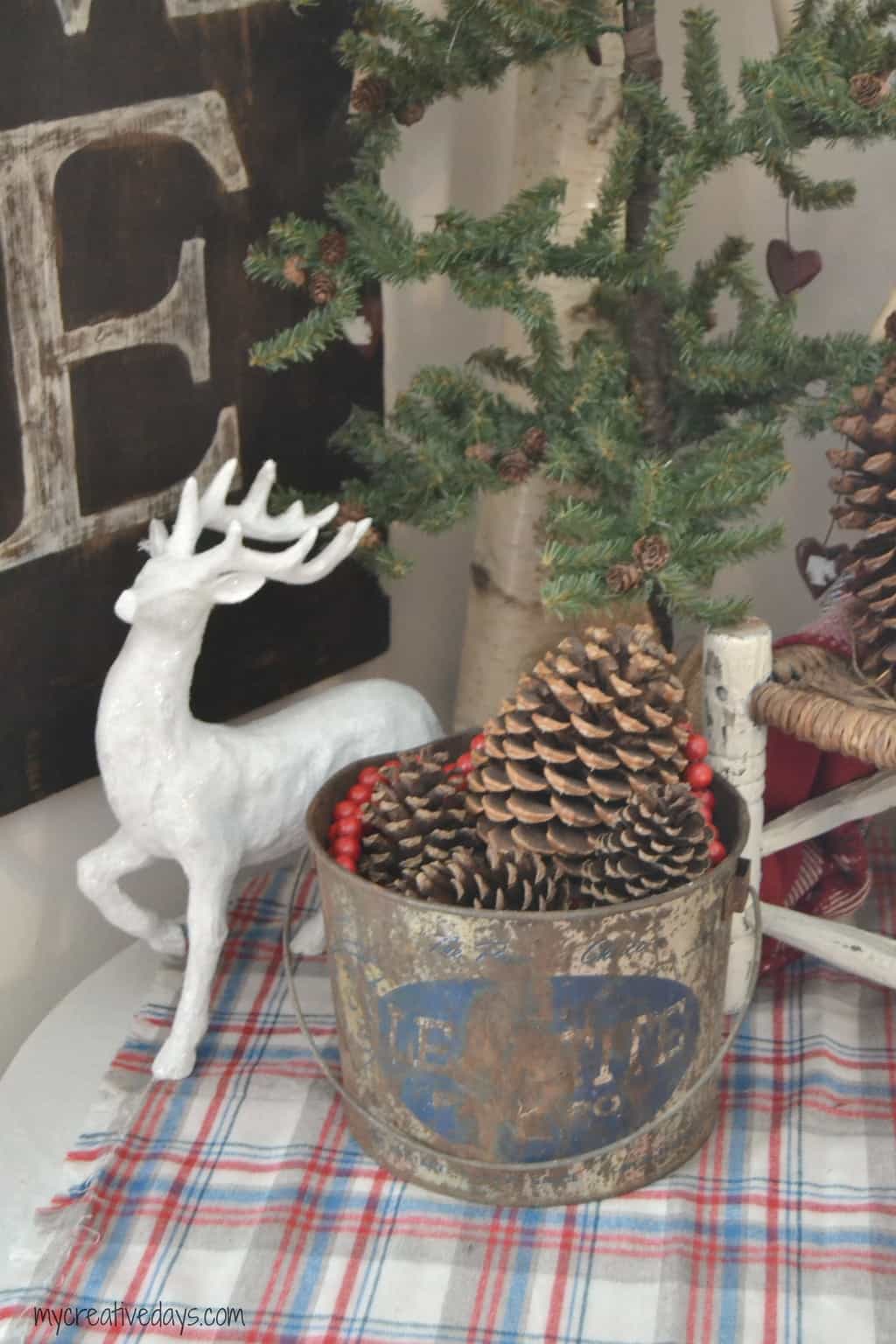 I love the simplicity of natural elements in holiday decorating.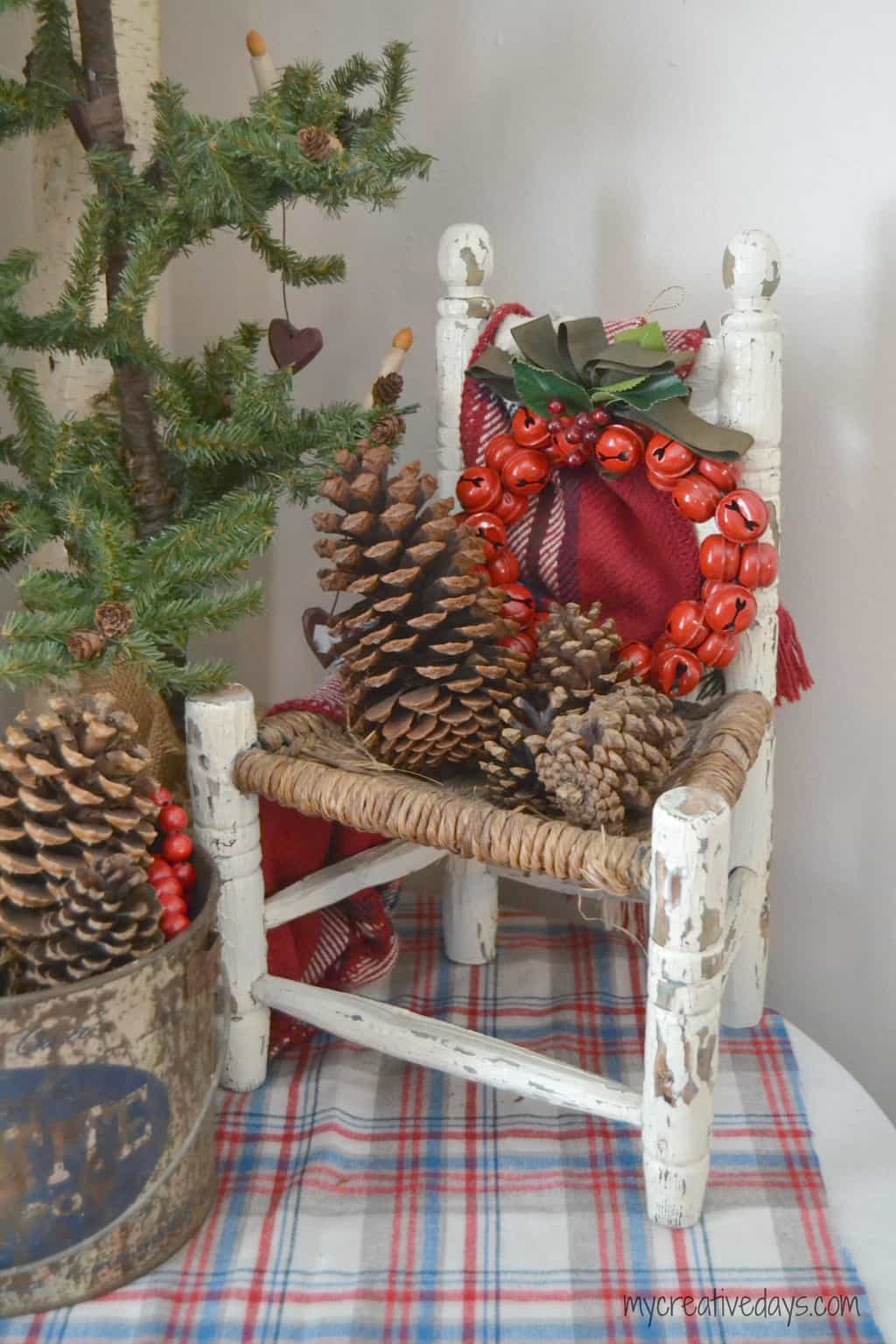 Our faux mantle has been so much fun to decorate through the seasons and holidays.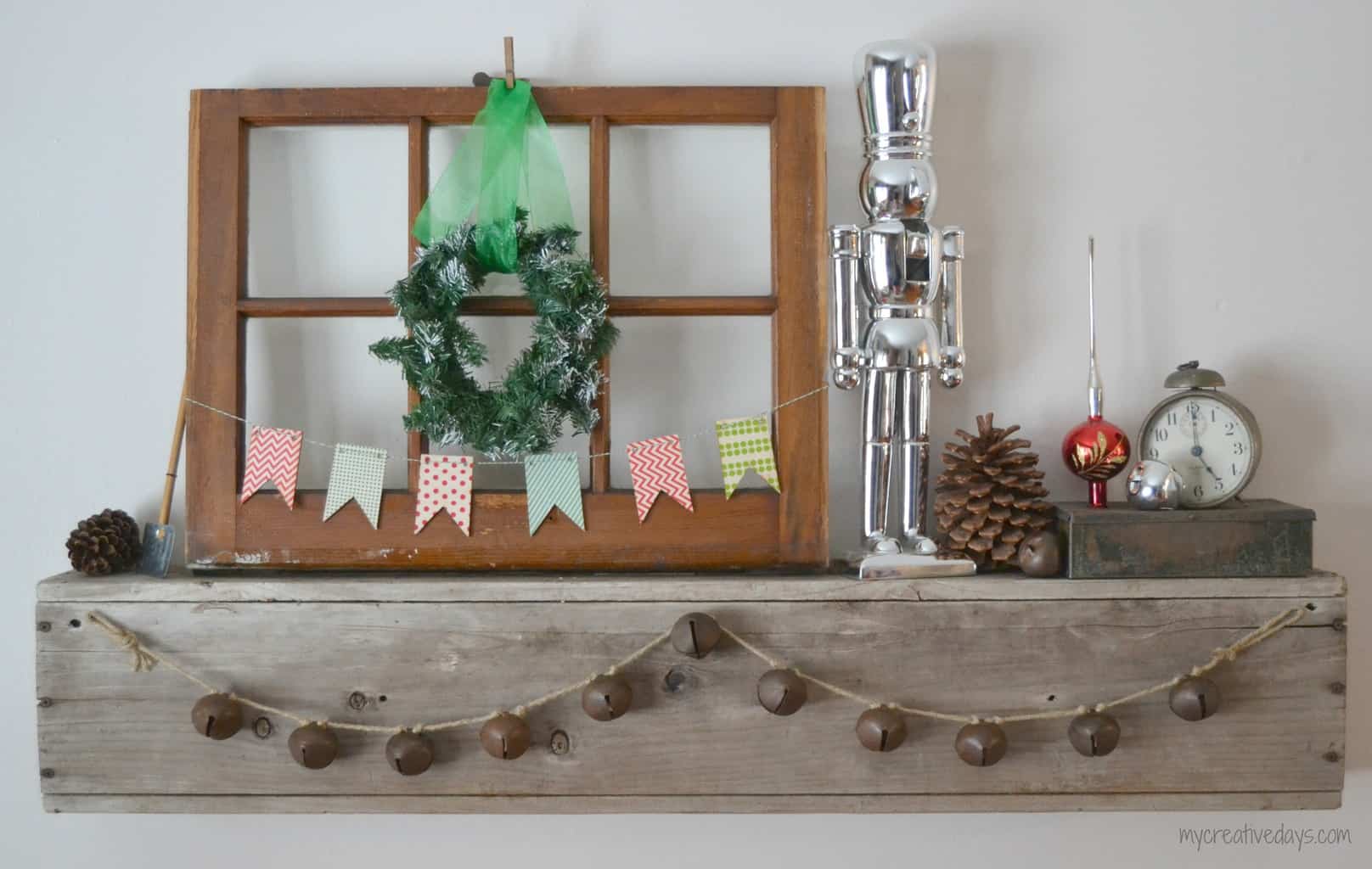 I picked up the red, vintage tree topper at a yard sale this summer. It is a great pop of color on the mantle.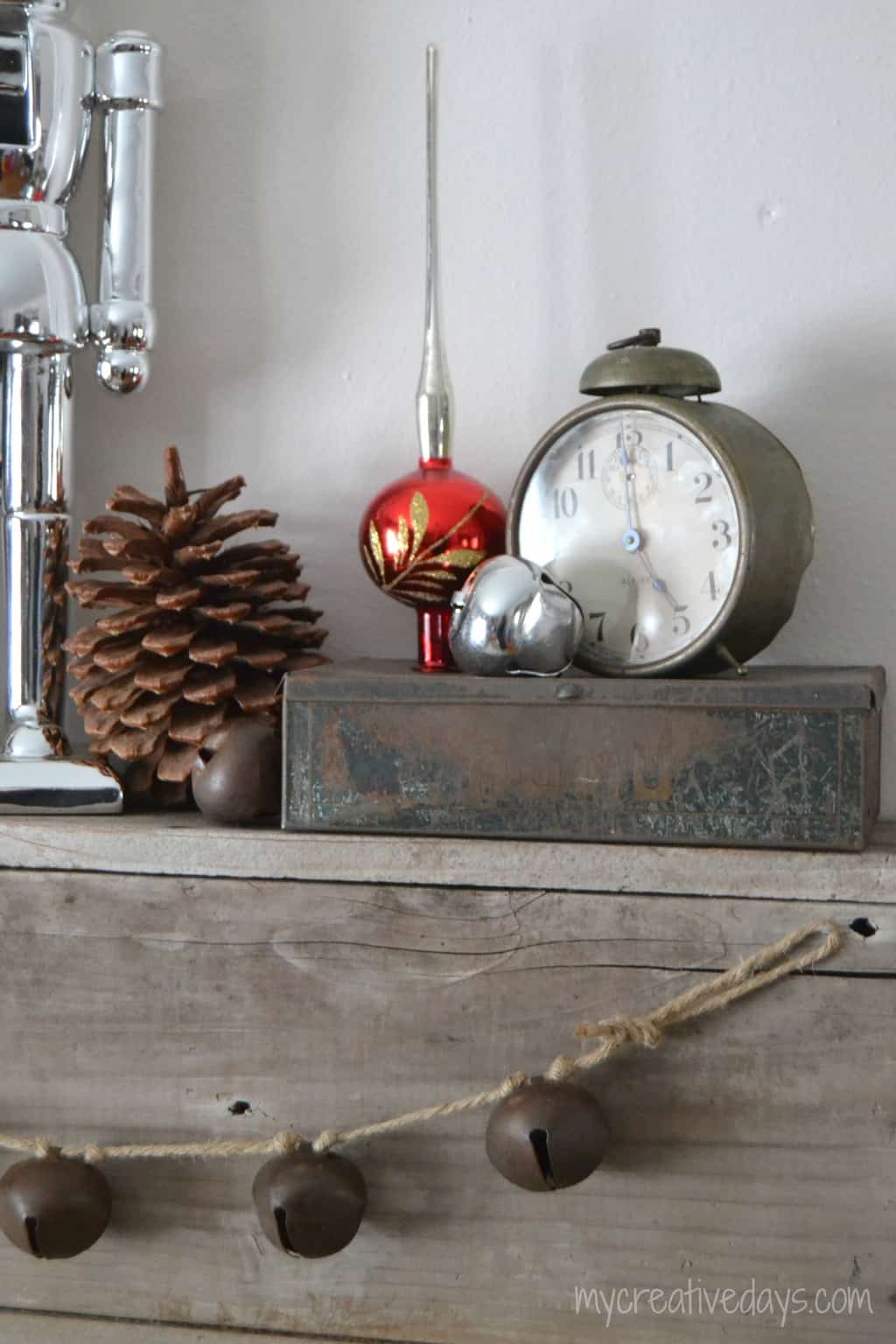 I think that galvanized buckets are so much fun and this bucket was a great yard sale find. It looks extra festive filled with ice skates, pine cones and greenery.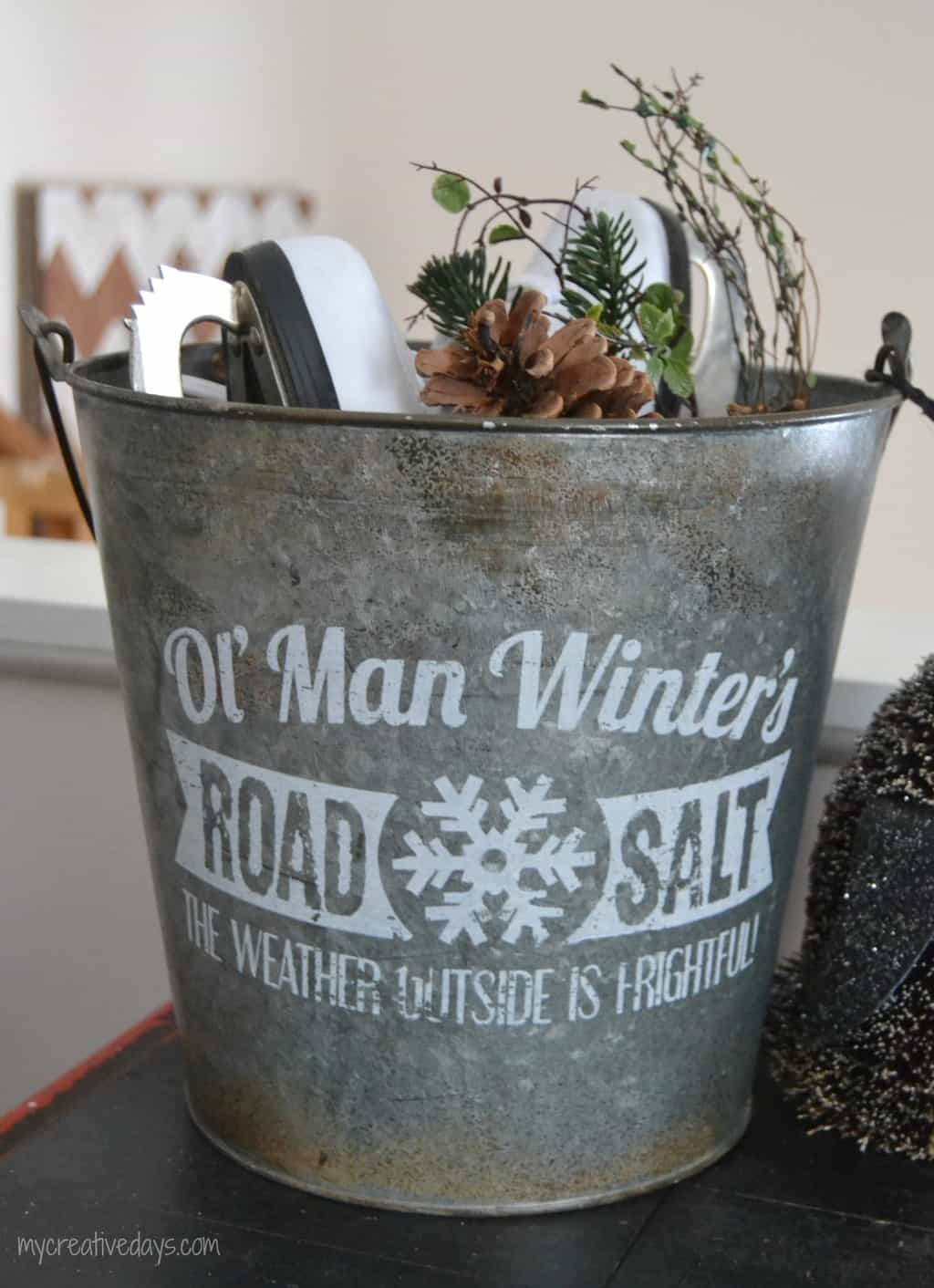 This is my first year decorating our new "entry" for Christmas. I always laugh because I am constantly changing things around in our home so nothing is ever the same each year. I like to keep everyone on their toes that way. 🙂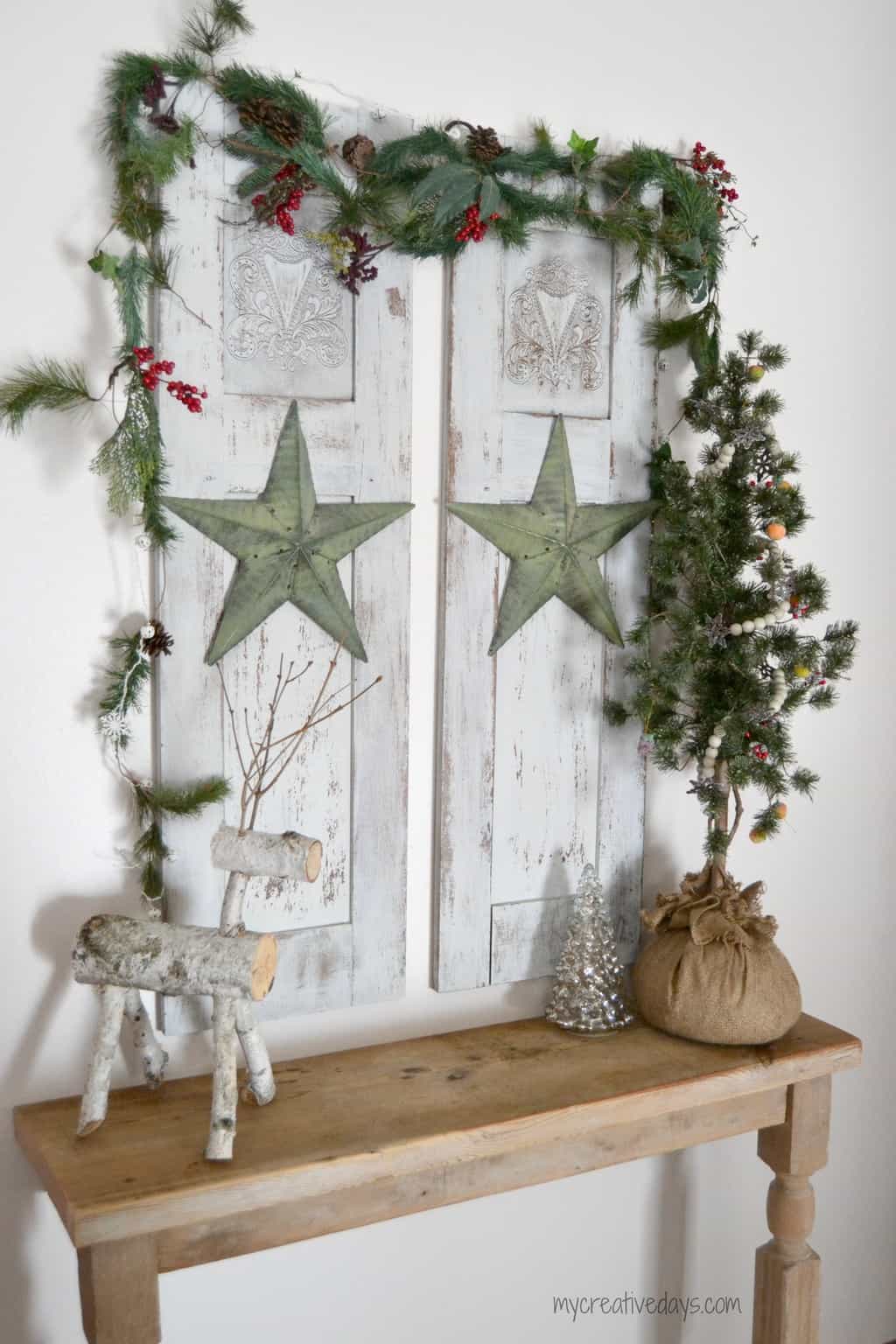 This reindeer is one of my favorite Christmas projects from last year.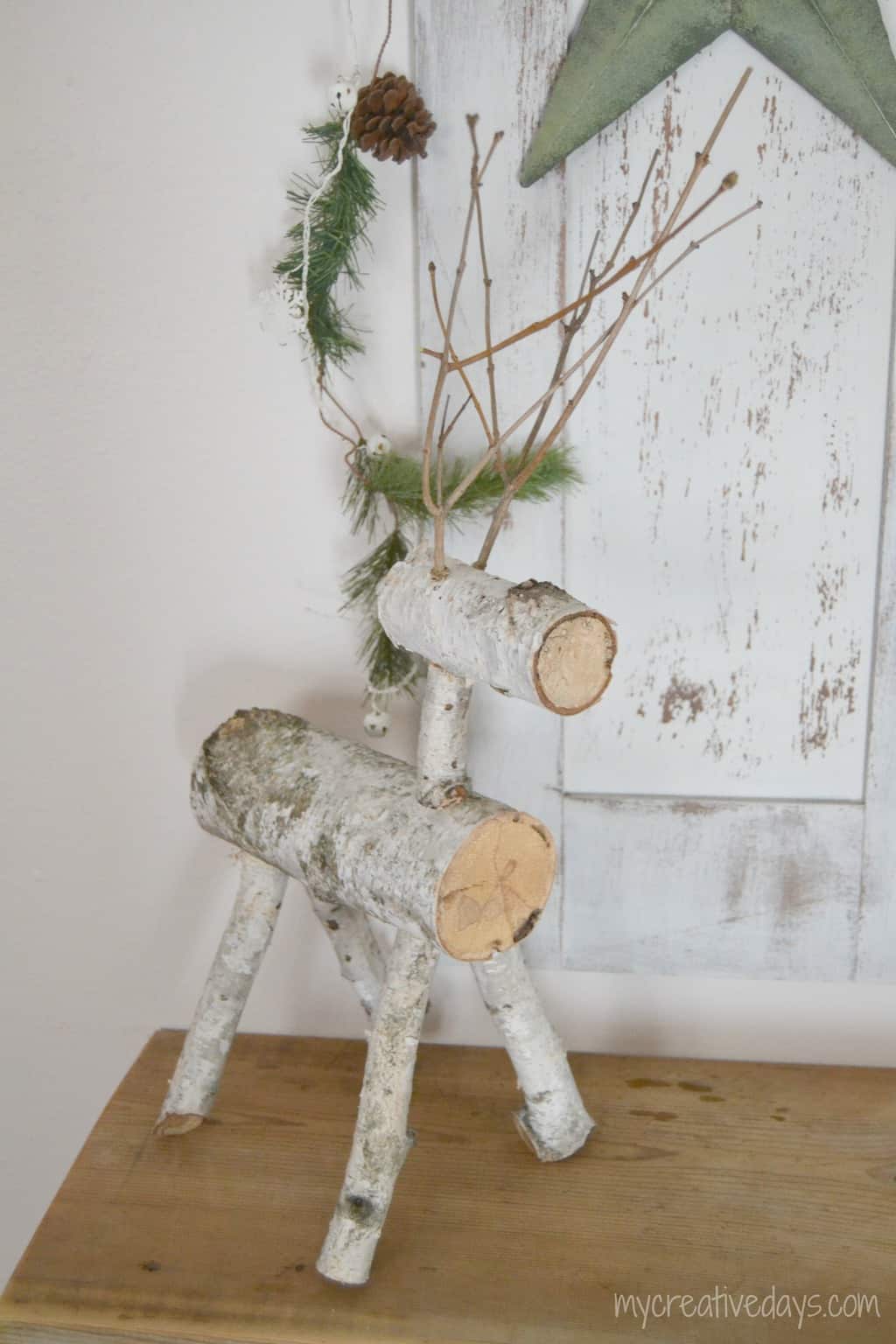 The black color on our front door looks great with the sparkly, white wreaths. This year, I added some rustic touches to them with wood gift tags I picked up on clearance at TJ Maxx.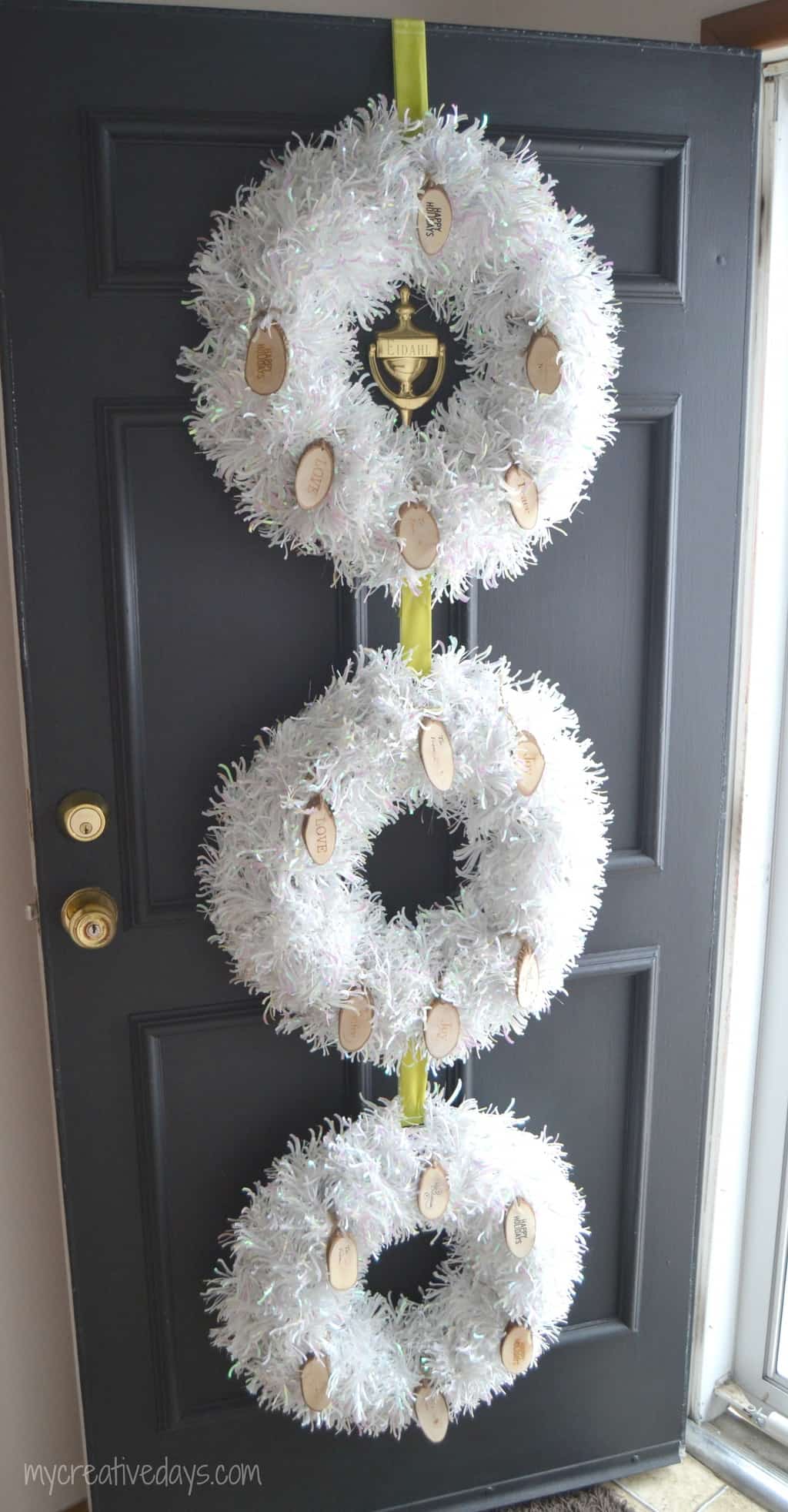 I love the juxtaposition of the rustic, wood tags against the white, sparkly wreaths.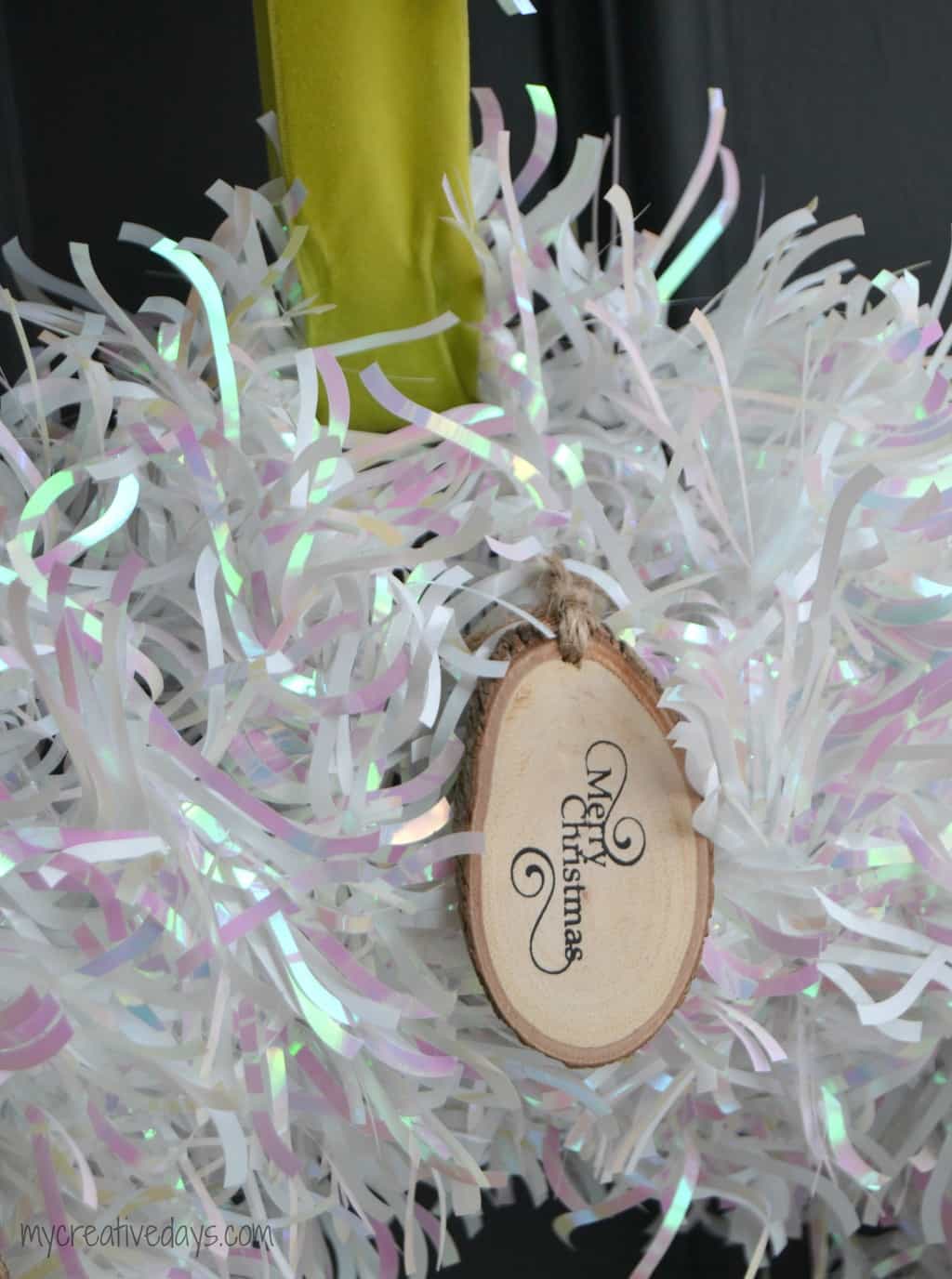 I was having the hardest time getting a good picture of our tree during the day so I loved this shot I got of it at night.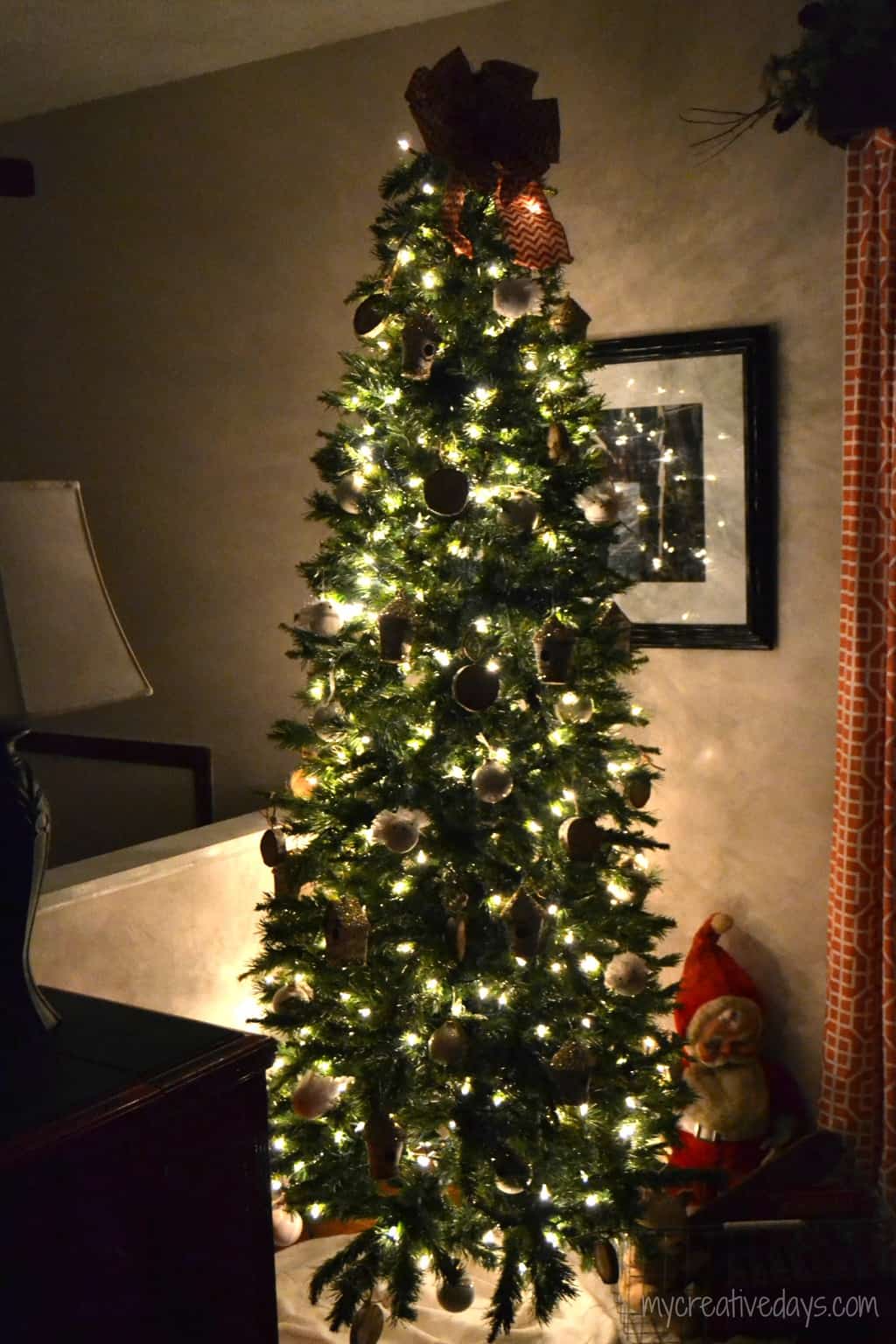 I always have a basket filled with vintage toys under the tree until it gets filled with gifts. My mom gave me the Santa on my birthday. It reminds of a Santa my grandmother would have and my mom told me that her grandparents had this same Santa in the front window of their little store.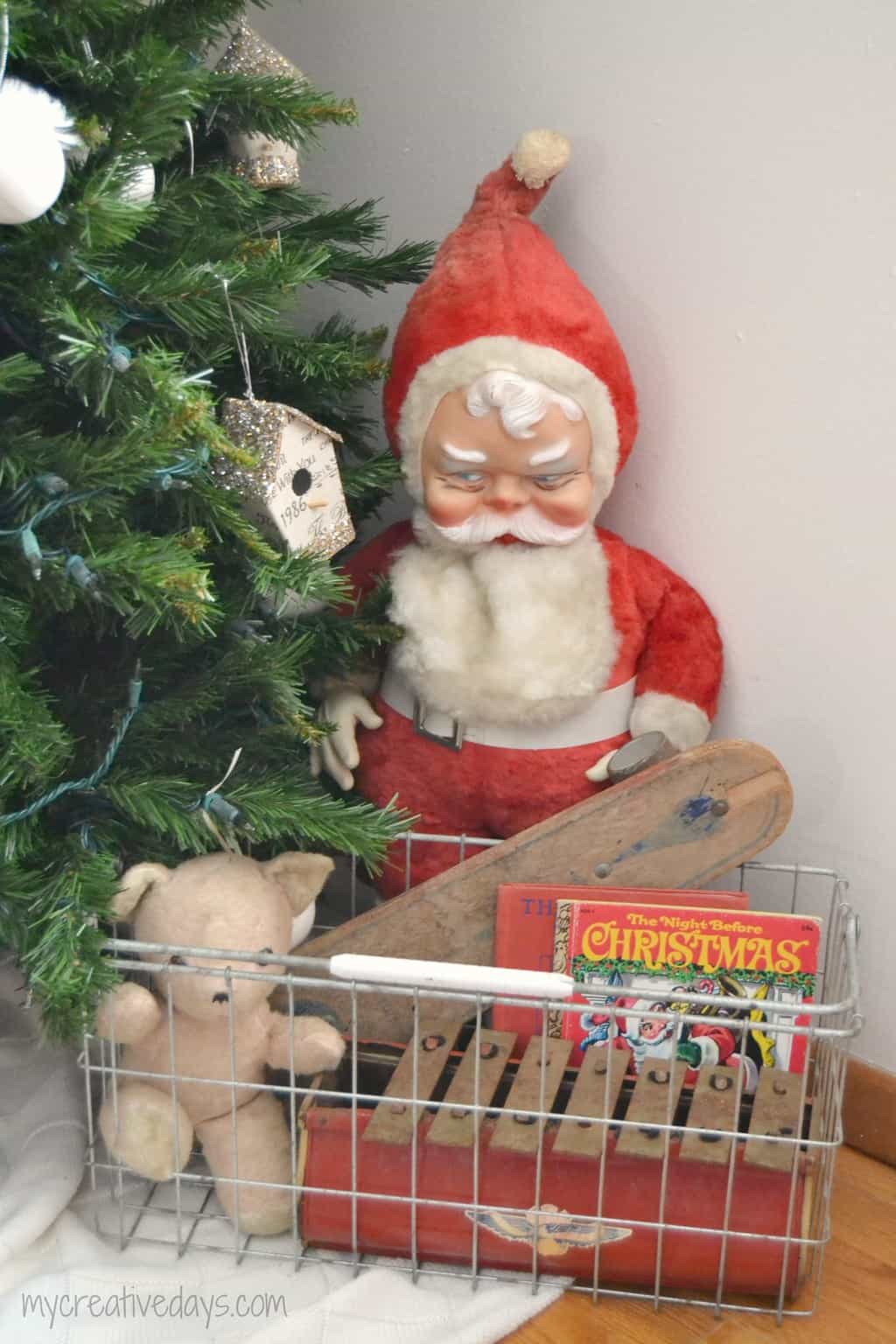 I made this cardboard reindeer a few years ago and it has always greeted everyone at the front door.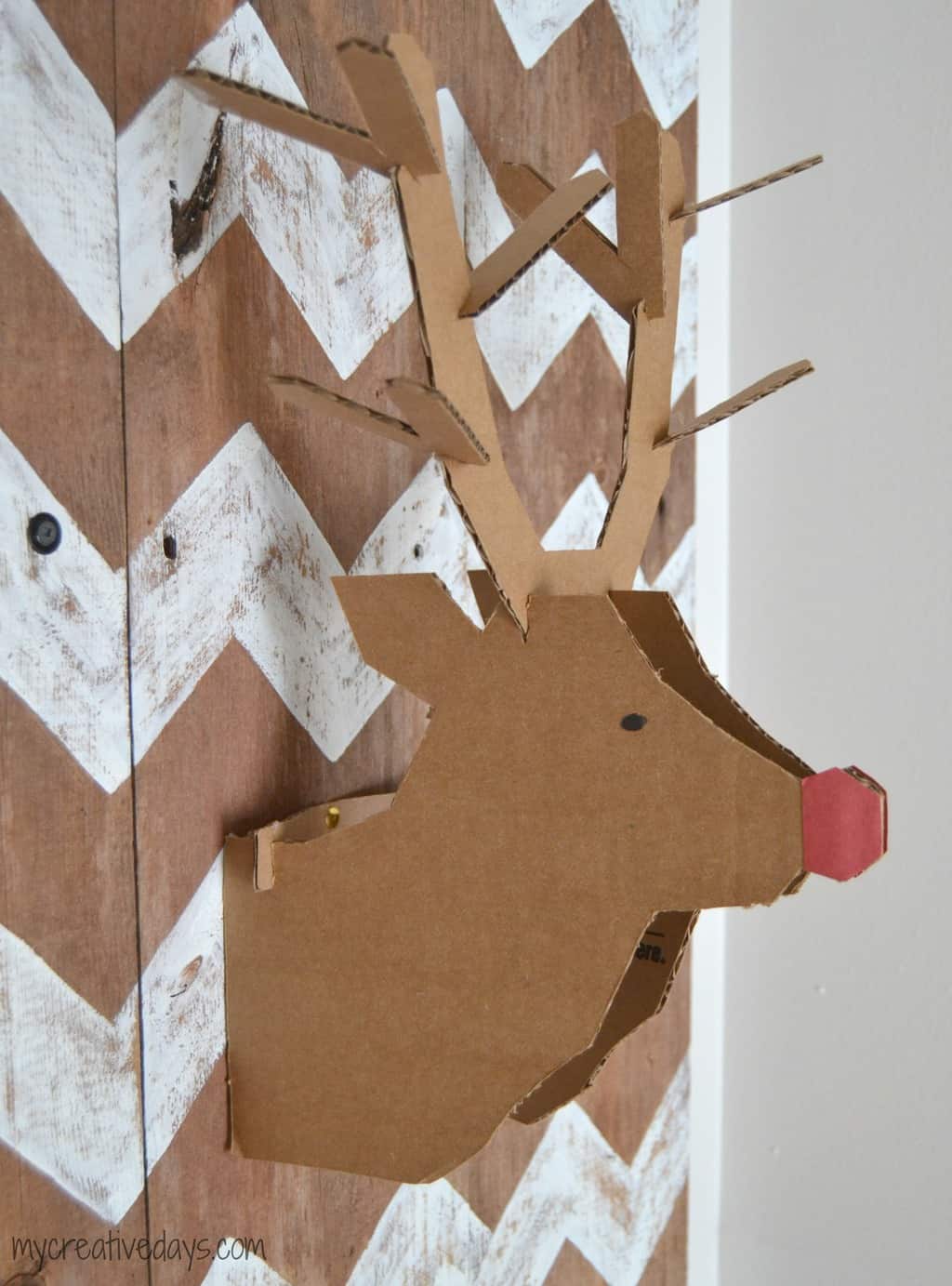 I picked up a box of vintage, glass ornaments at a church sale this year. They are so delicate and look just perfect lying inside this wood bowl.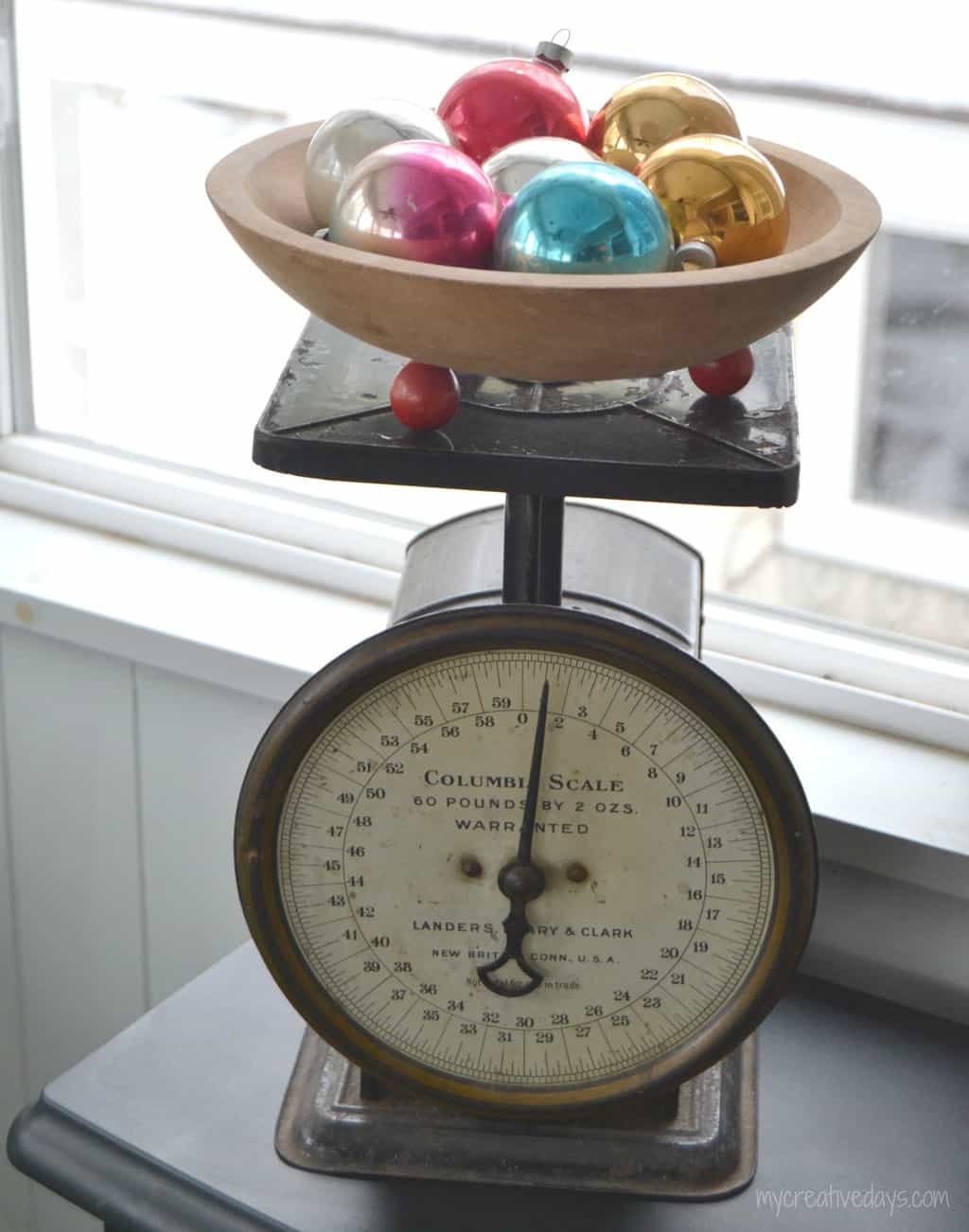 You all know that I love changing out my chalkboard when the seasons and/or holidays change and this Christmas Home Tour brought about a new message.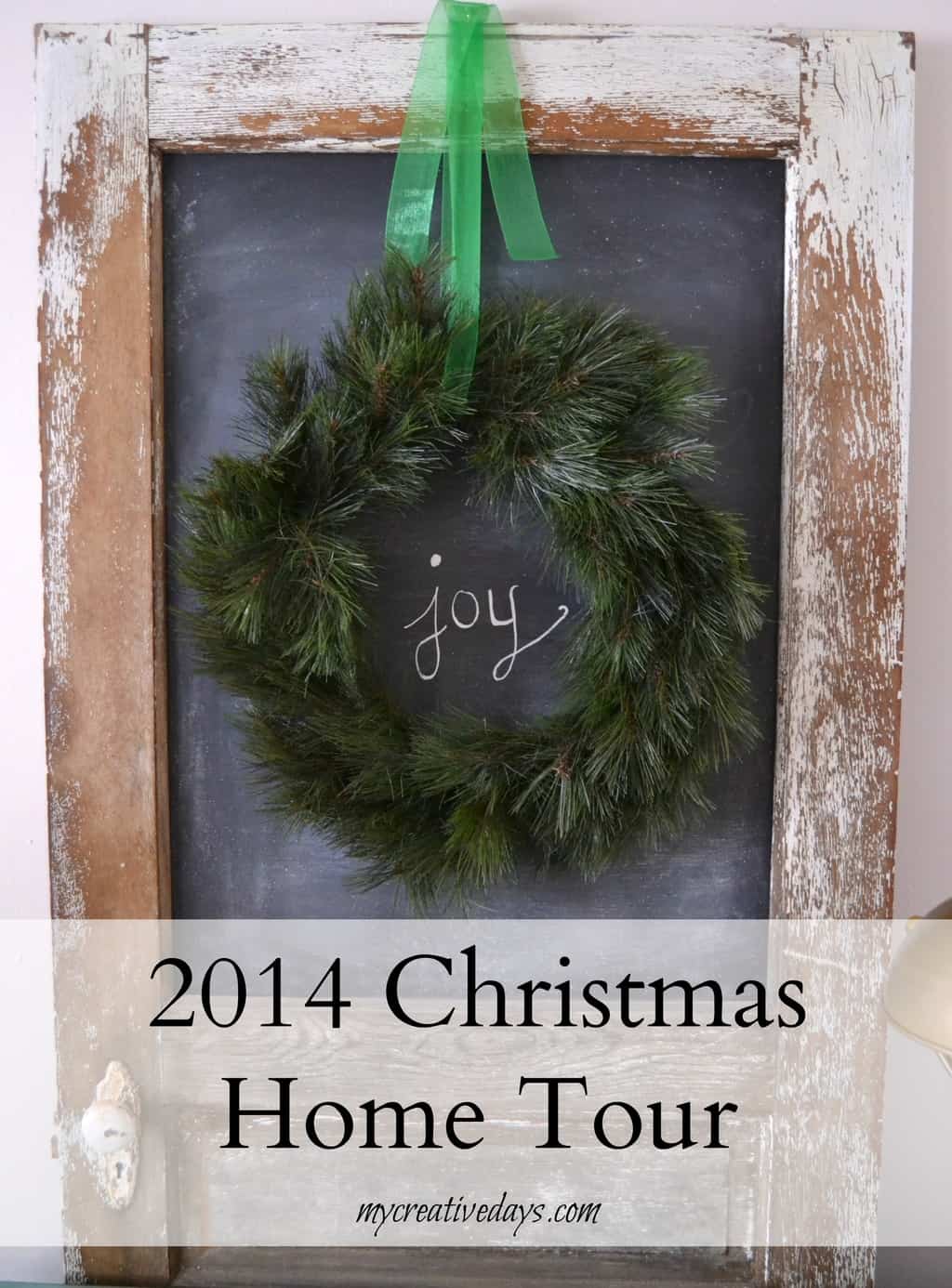 I hope you enjoyed my Christmas home tour!
I will be sharing more Christmas posts all throughout December. I have also scheduled many, fun giveaways this month to say thank you to all the readers and supporters of My Creative Days. THANK YOU!!!!
Here are the rest of the home tours for today: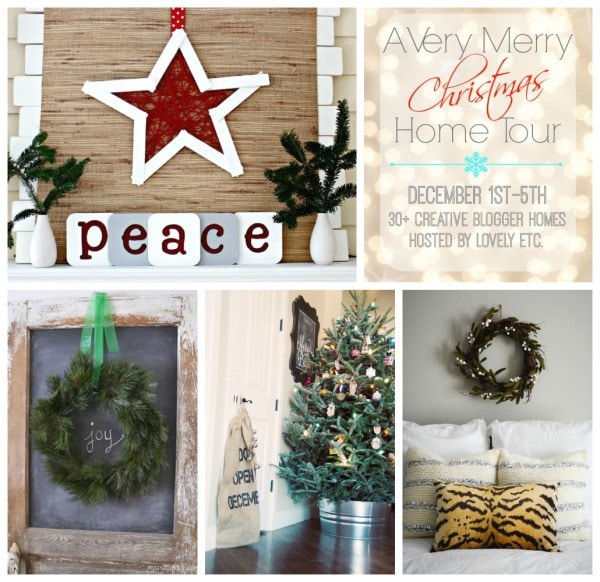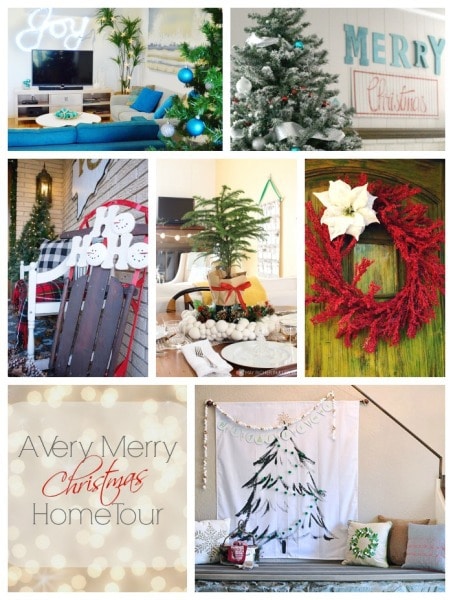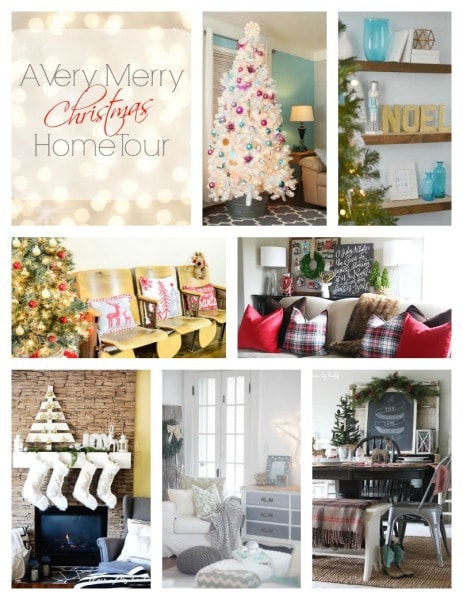 All Things With Purpose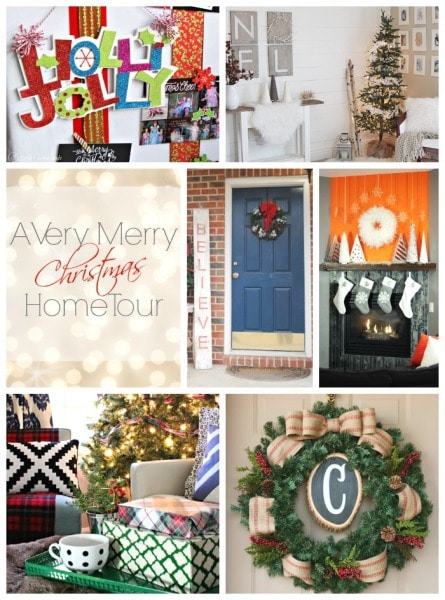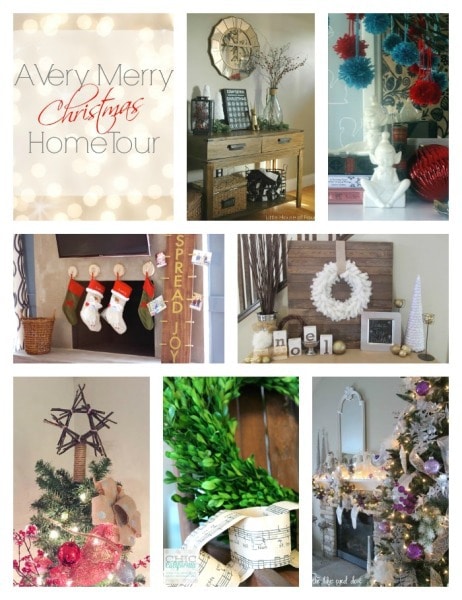 Designer Trapped in a Lawyer's Body