I love acorns in the fall and I love baker's twine. Put the two together and you have the sweetest little acorn craft.
FIRST AND FOREMOST—- you need to bake your acorns! If you don't, you will have bugs coming out of them. I put aluminum foil on my baking sheet and baked them at 350 degrees for about 20 minutes.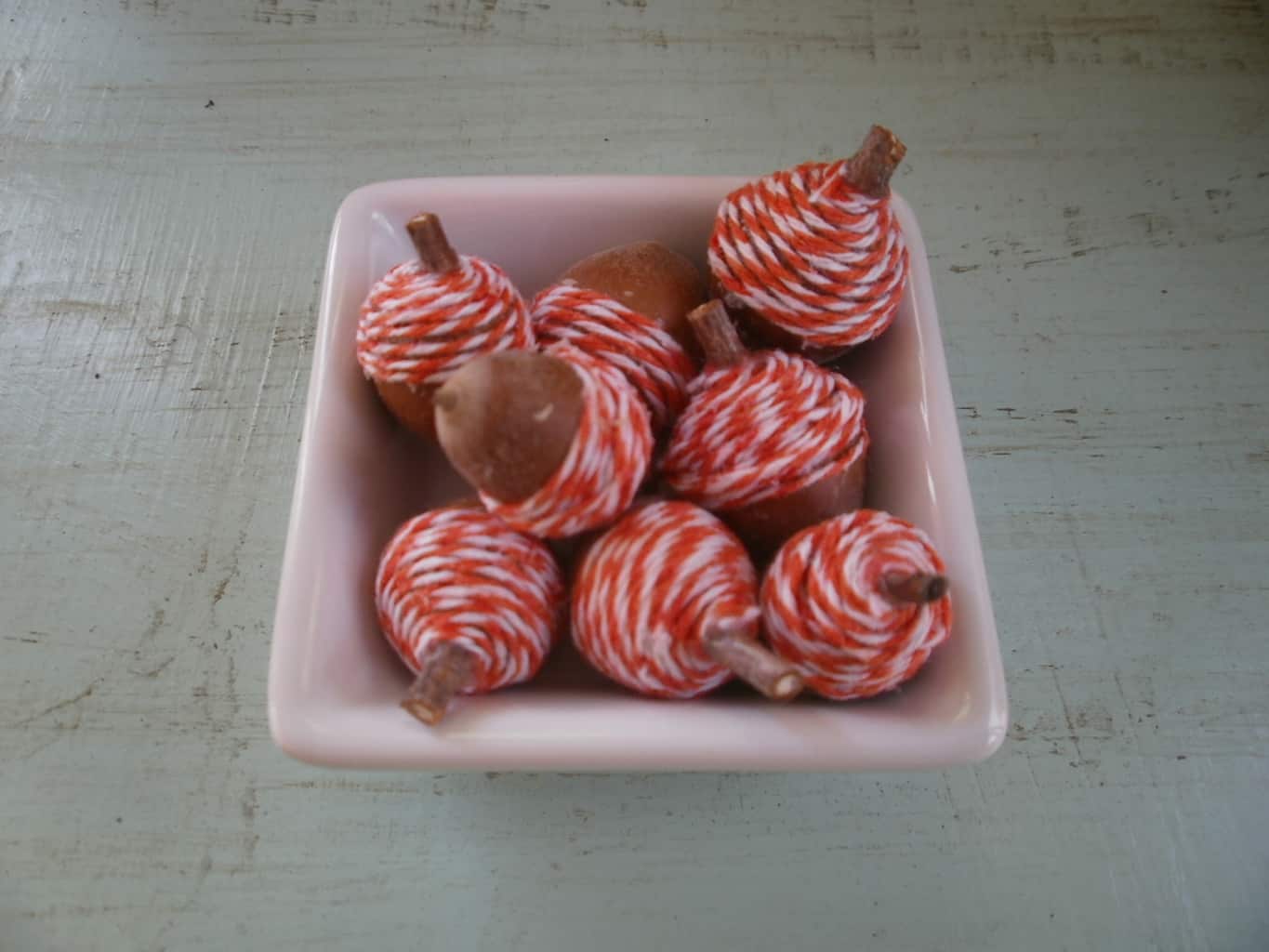 I used was some baker's twine, glue, acorns and sticks.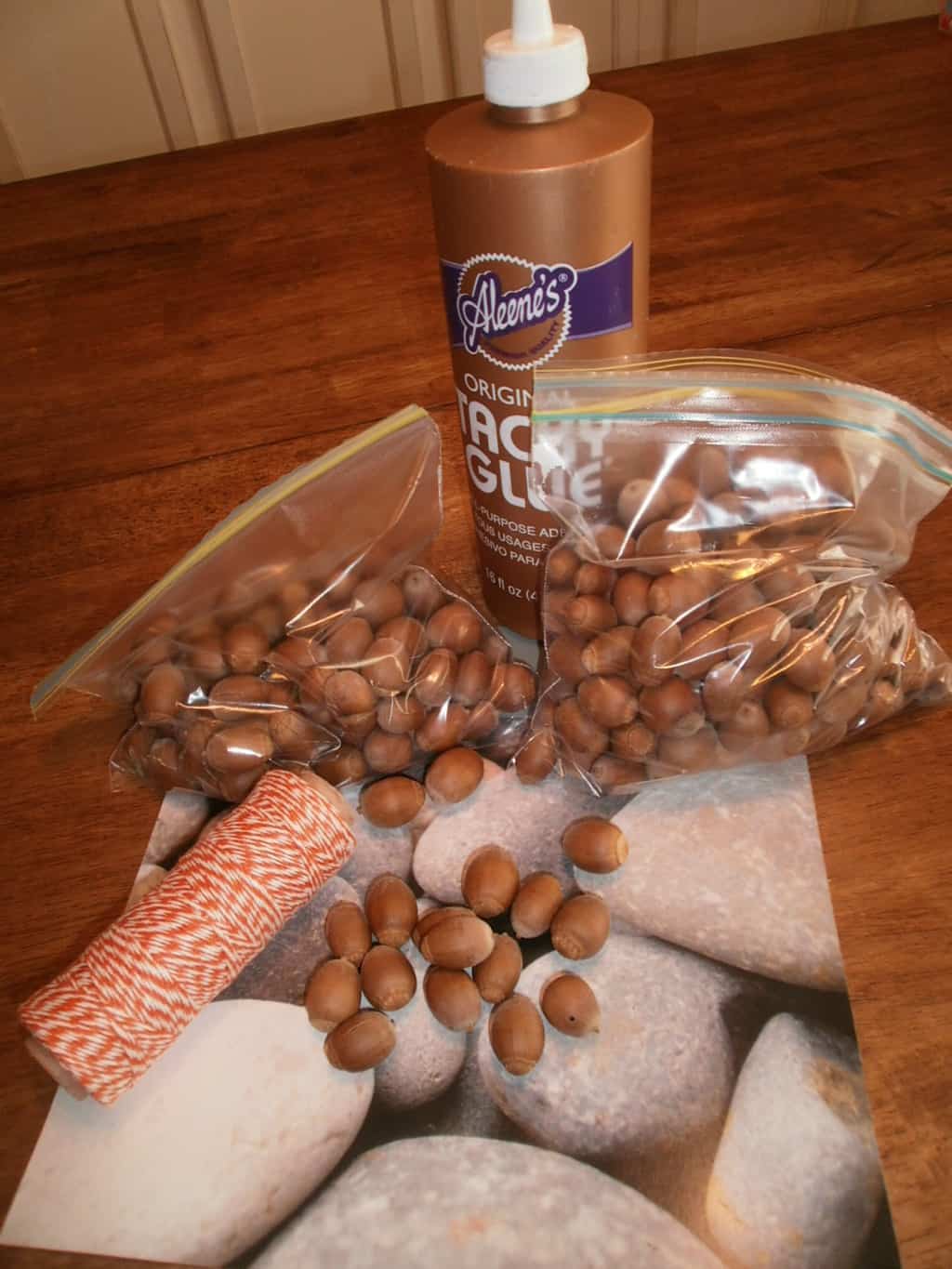 I put some glue on one half of the acorn and started wrapping the twine around it until I reached the top. When that was dry, I took a tiny piece of a stick and glued it to the top of the acorn for the stem.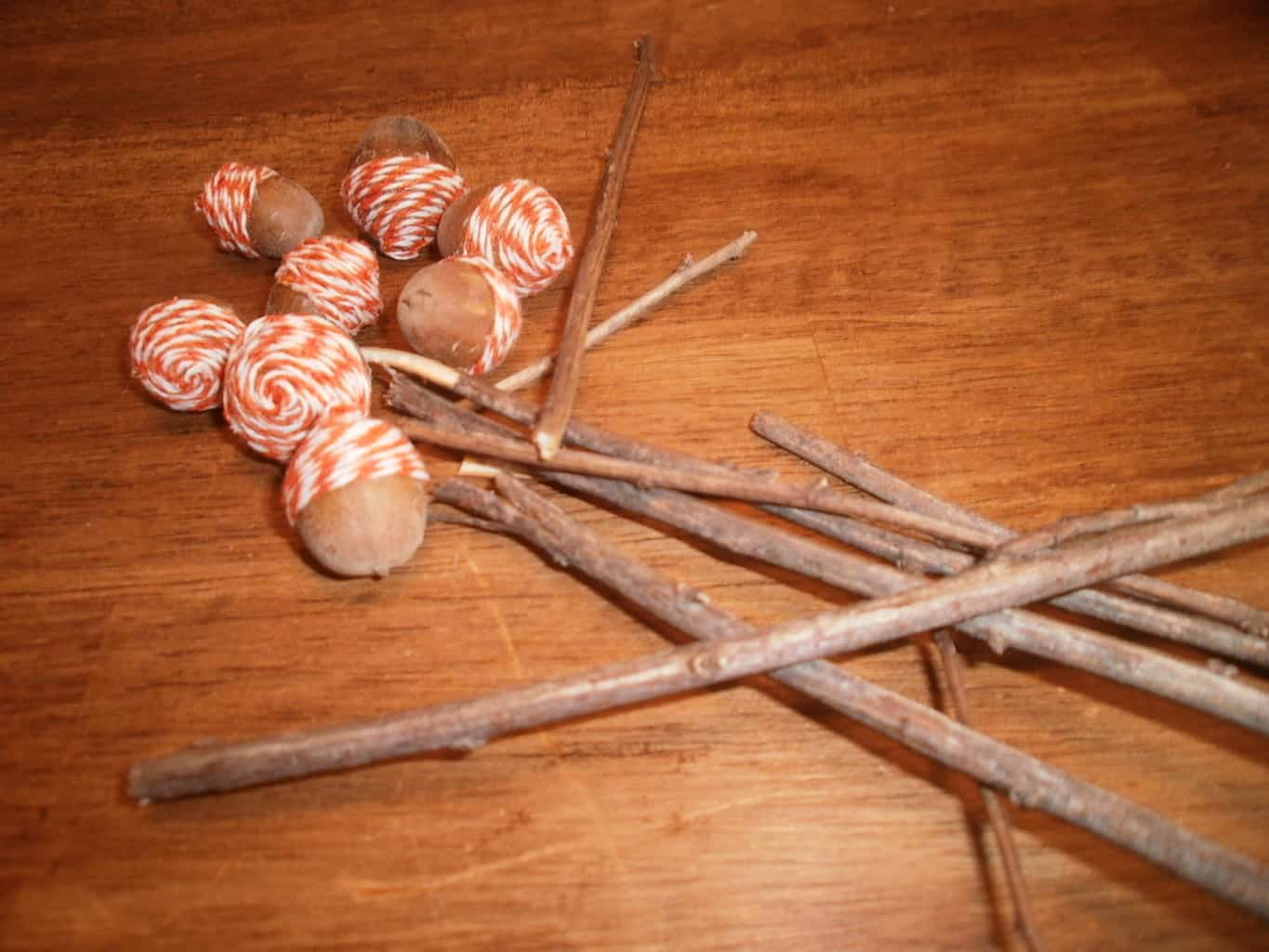 I think they are the cutest little things. I want to get my kids involved and make more with different colored twine! Family Fall Craft Night anyone? 😉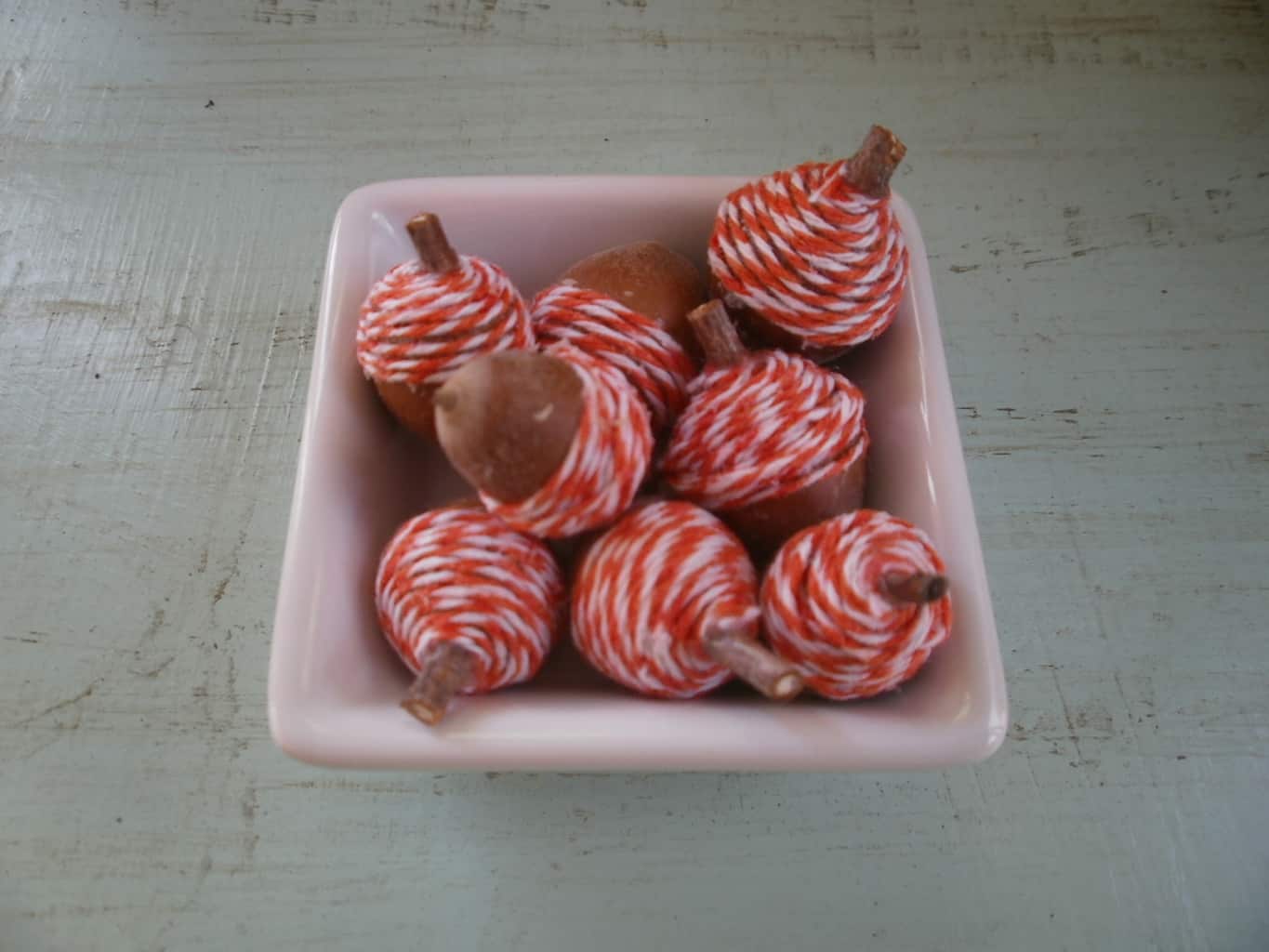 These little gems will be perfect on a fall gift or tied to some twine on homemade pumpkin bread. YUMMO!