As we are all in the organizing mode around this time of year, I thought it would be a great time to share how I keep all the homework supplies organized in our home. Every year, before school starts, I set up a homework station and make sure it is stocked with all the things our kids may need to get homework done. I shared this post on Parade.com when the school year started and thought since I have been refilling it and reorganizing it, now was a good time to share it again here on My Creative Days.
Here is how I make homework a little less stressful and a lot more organized:
My kids are in elementary school so their homework can consist of writing, measuring, coloring, cutting, taping and/or gluing. I never know what kind of work they are going to be bringing home. When they first started bringing homework home, they would run around the house frantically trying to find the supplies they needed to complete it. Once they found what they needed, they would spread it out on the dining room table (where they like to do their homework) and then, it was a chore to put the supplies away so we could set the table for dinner. Not fun. After going through this crazy routine a few times, I had to set up a better system that wasn't so chaotic and that would make homework time less stressful.
I introduce you to our Homework Station: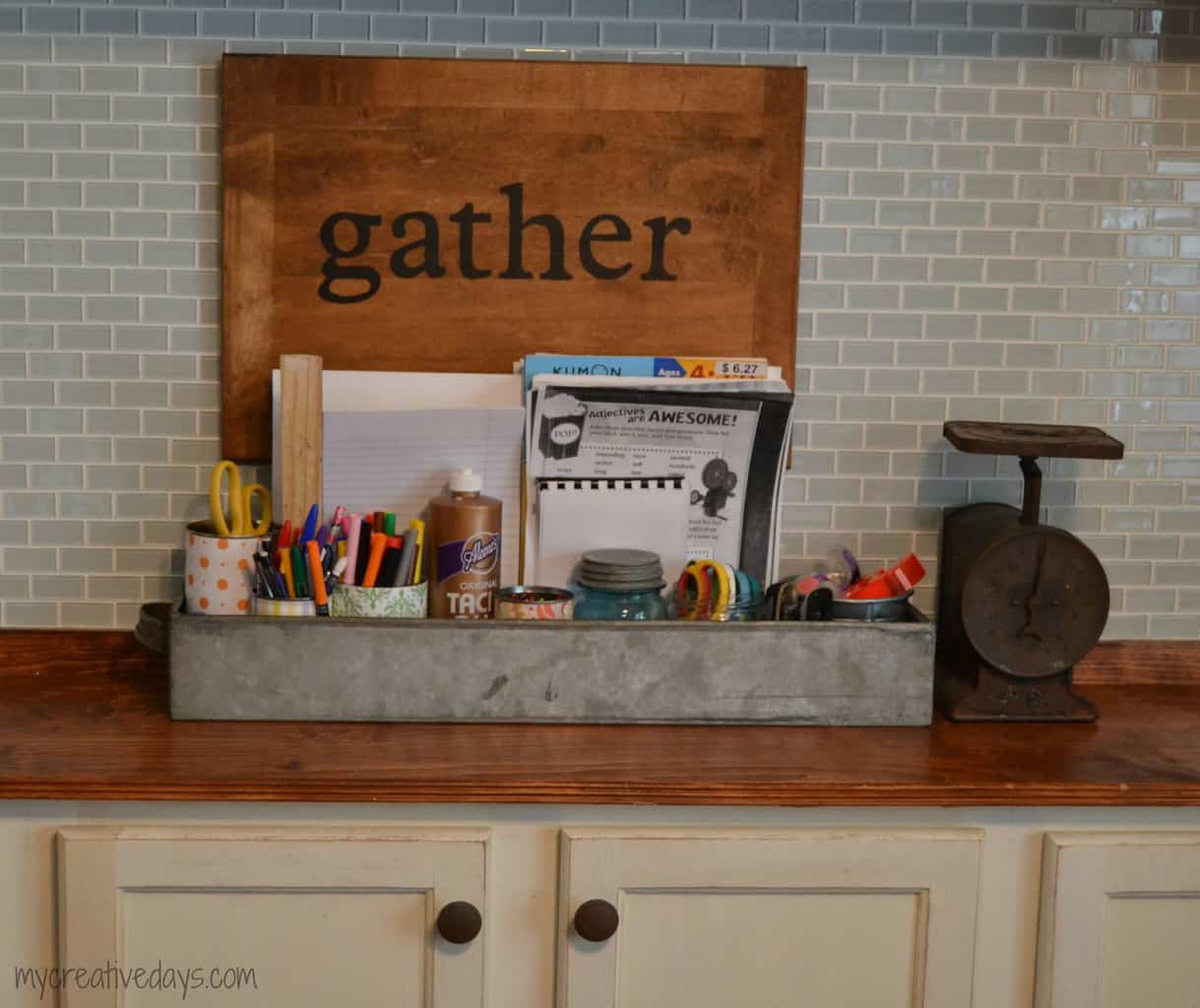 Our homework station basically holds all the different supplies the kids use for homework. The station makes every supply easily accessible and ready to go when they sit down to do their homework after school.
For the station itself, I used an old metal drawer I had in the garage. You could use whatever you have on hand; a wood box, tool box, tackle box, cardboard box, a bucket; anything you have on hand to hold supplies would work.
For the "compartments" inside our homework station, I went to the recycling bin. I pulled out soup cans and jars to hold the supplies.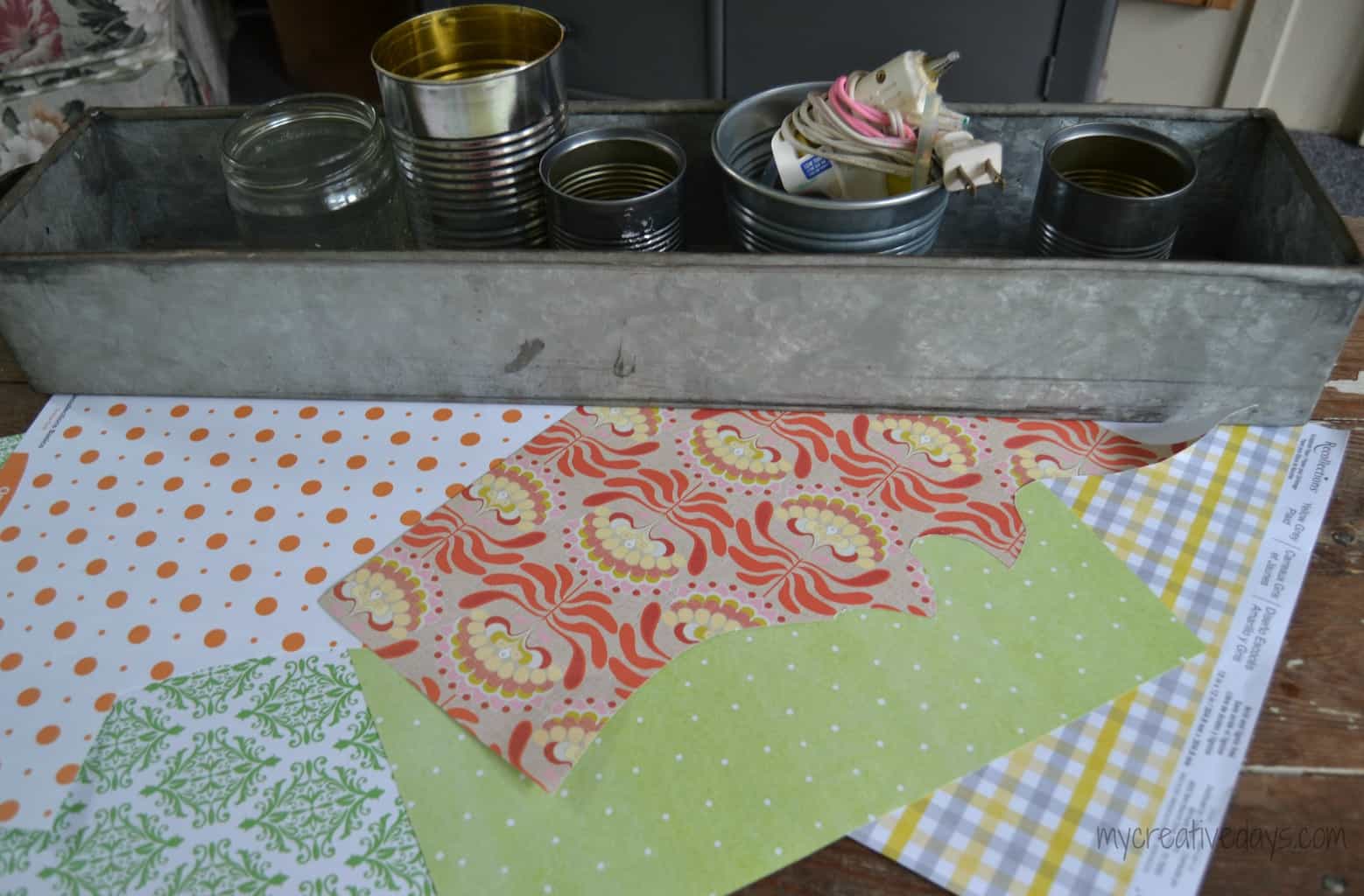 To make the soup cans and jars pretty, I used scrap paper and wrapped the cans and jars with it. I secured the paper with hot glue.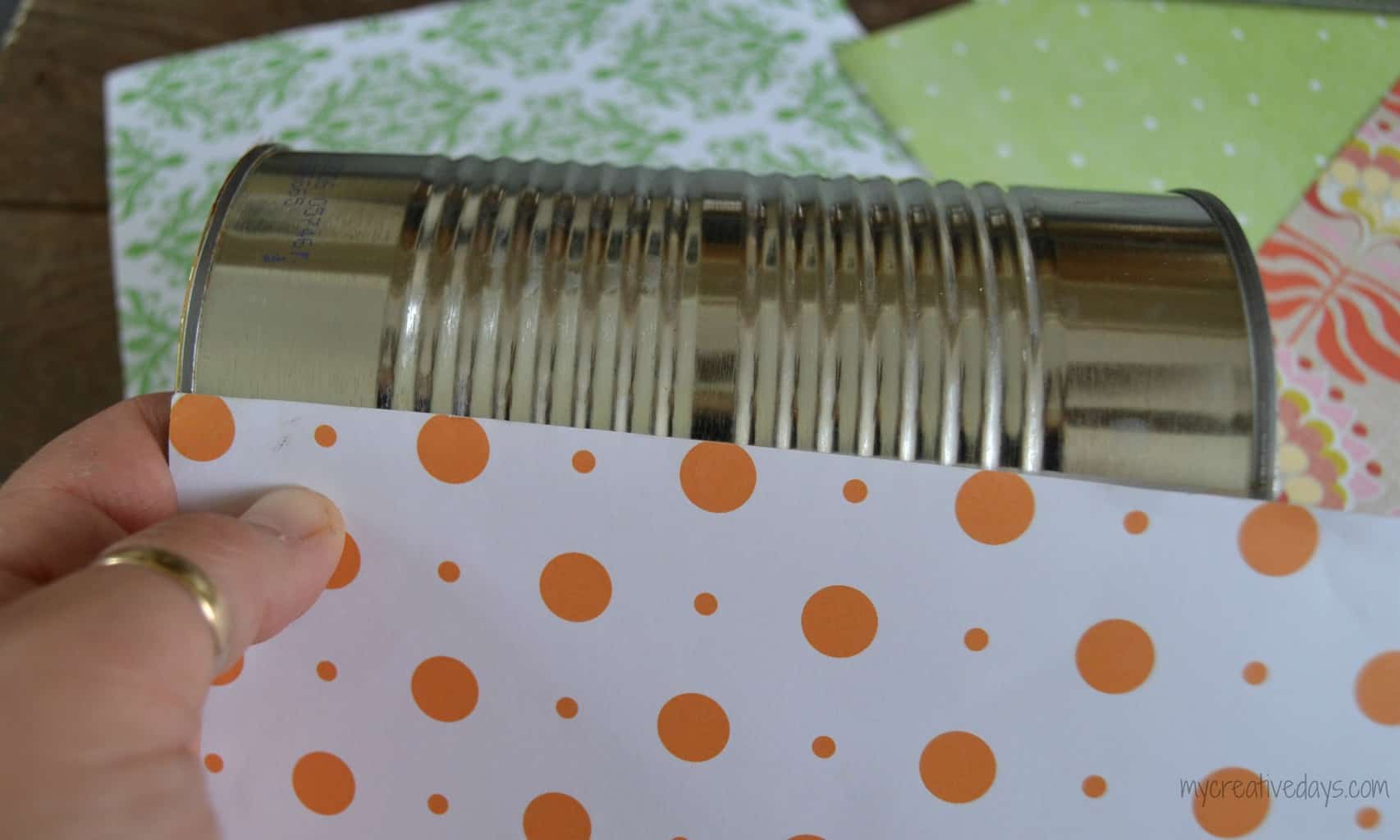 Aren't they pretty?!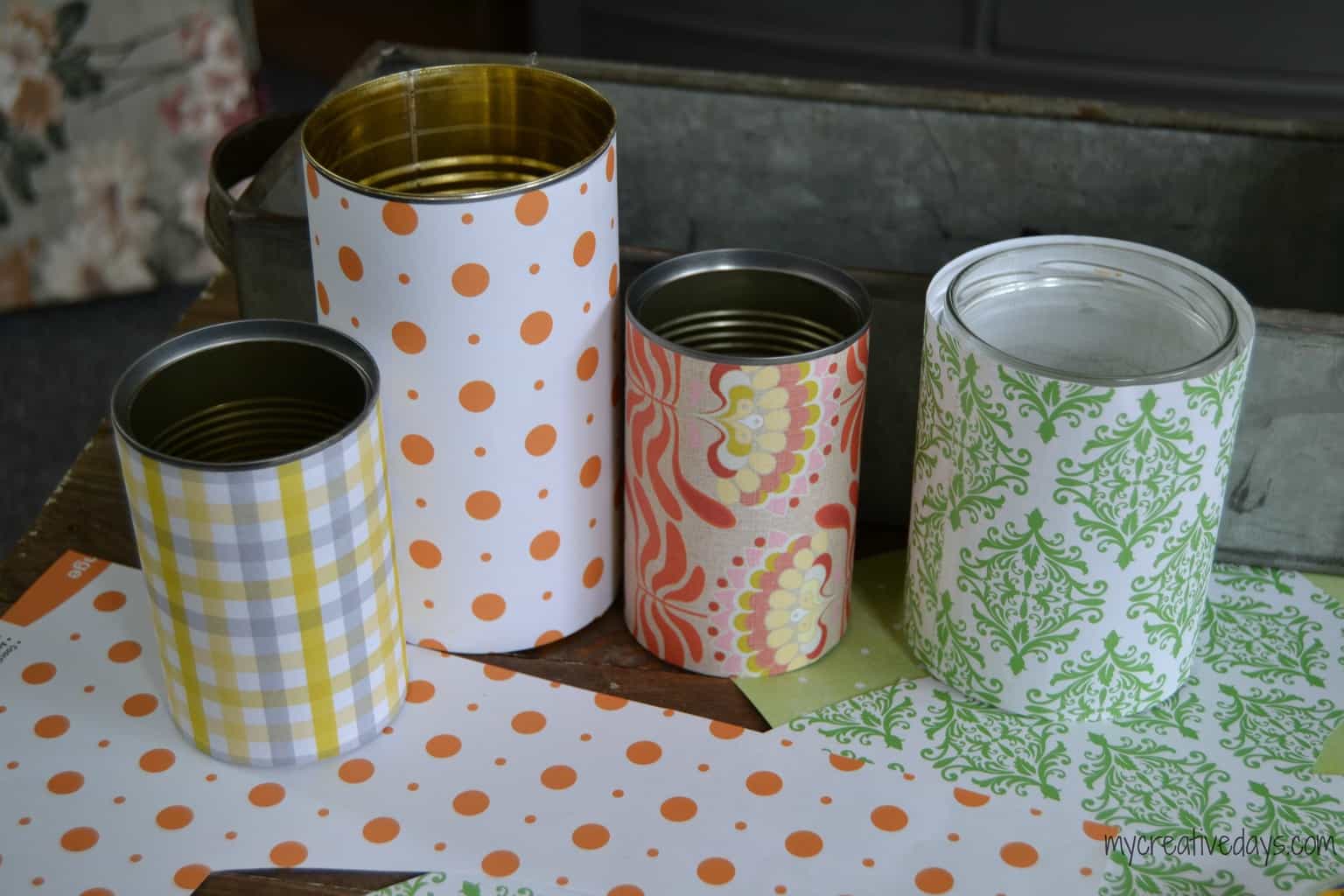 Once all the jars and cans were covered, I put the station together.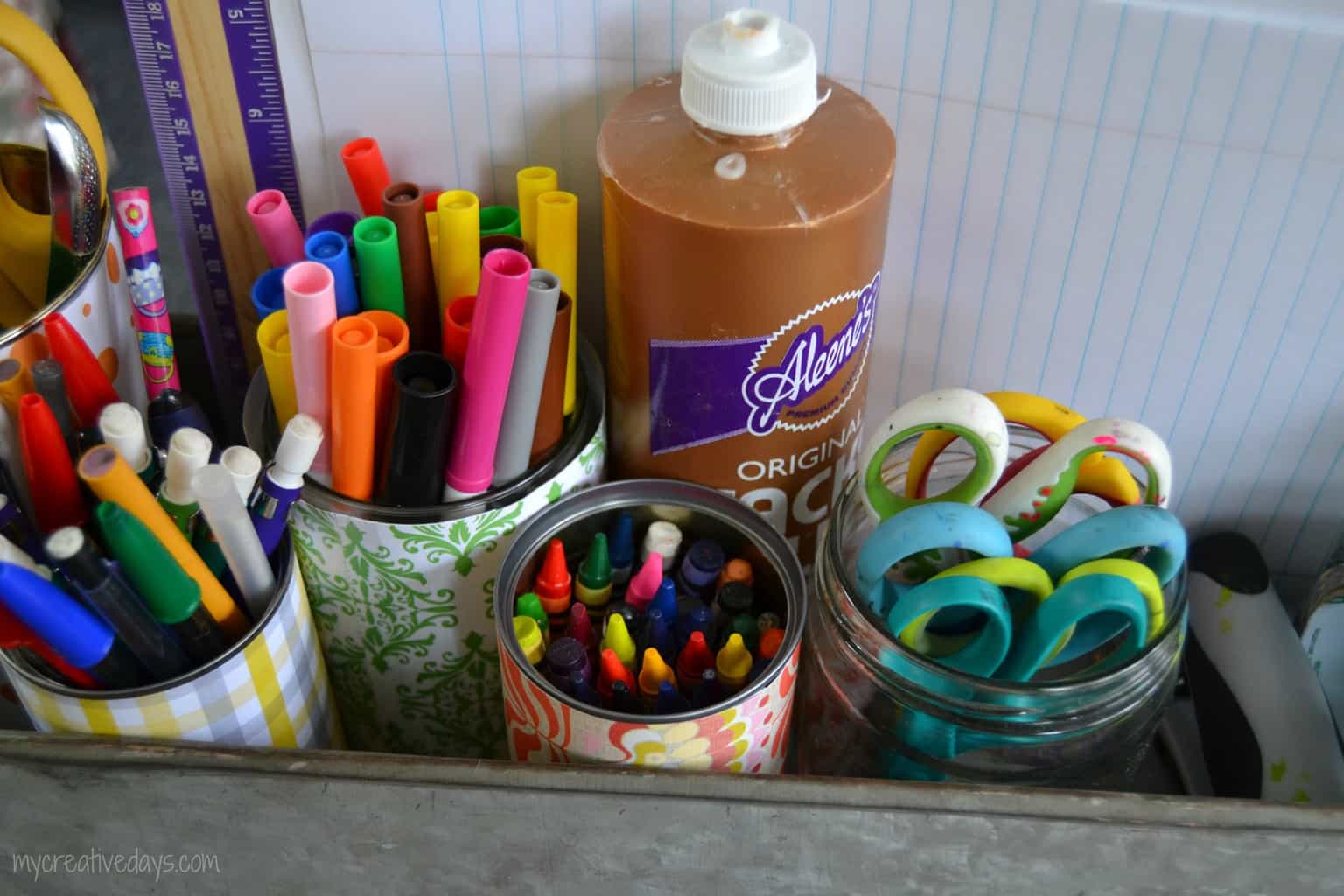 I put the cans and jars in the metal drawer and filled them with crayons, scissors, markers, glue, glue sticks, paper, tape, pens, pencils, glue sticks, rulers and erasers.
Now, when the kids get home from school, they sit down at the dining room table to do their homework and all the supplies they need are right there. School work is a lot less stressful this way and much easier to get done.
You can see some more great back to school ideas here.