This blog tour is extra special because it is being hosted by Hometalk.com and CountryLiving.com!!!! Just like our fall tour, a group of bloggers have come together to give you a little holiday inspiration this time.
(At the end of this post, you will see all of the other amazing holiday ideas. Make sure to check them all out!)
My project started about a month ago, when I stopped at an estate sale. Estate sales are not my favorite because they are usually high-priced, but in the colder months when yard sales aren't going on around here, I stop at them. Hopefully, I can find some fun auctions to attend this winter. I have been to a few in the past, but really want to start going to more.
I found this Buck and Doe at the estate sale.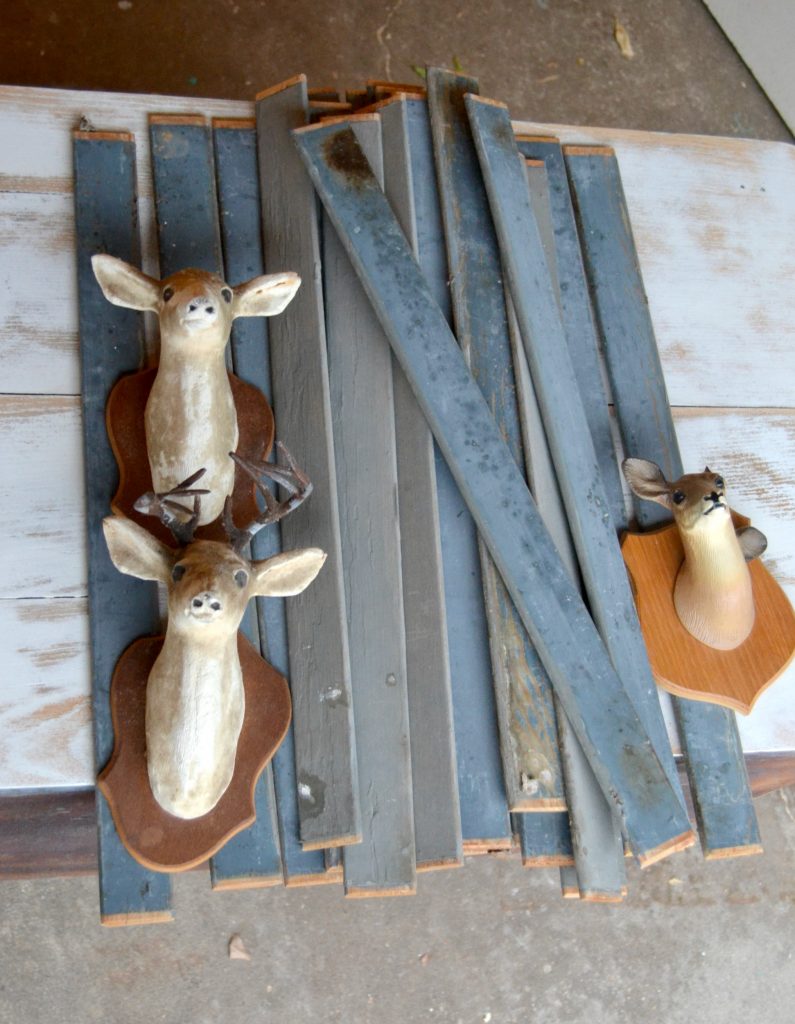 I thought they were so great!
When I first saw them, I planned on painting them, but when I picked them up and saw that they were fuzzy, I changed my mind. That was even better! I wanted to keep them just as they were, fuzz and all. They obviously used to have a lot more fuzz, but over the years, some of the fuzz has worn off. The bald spots just add more character to me. 🙂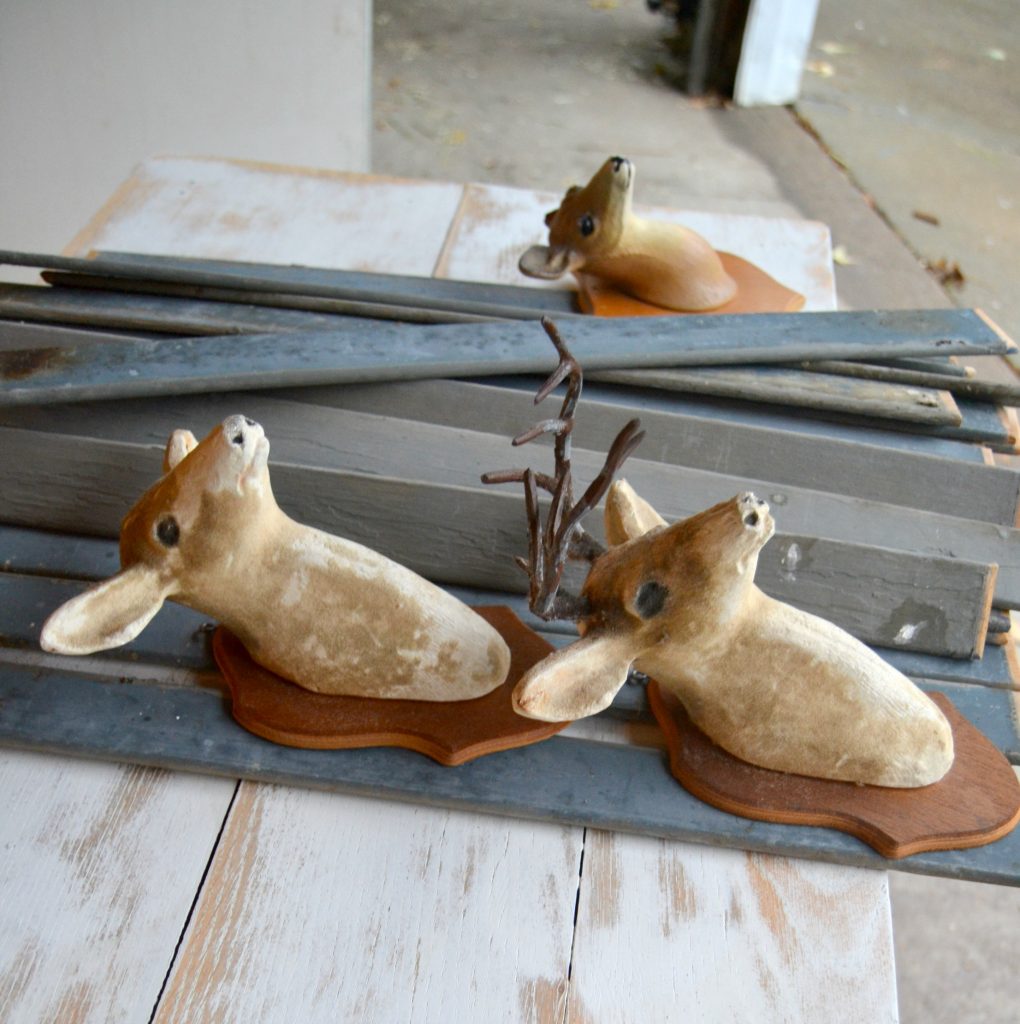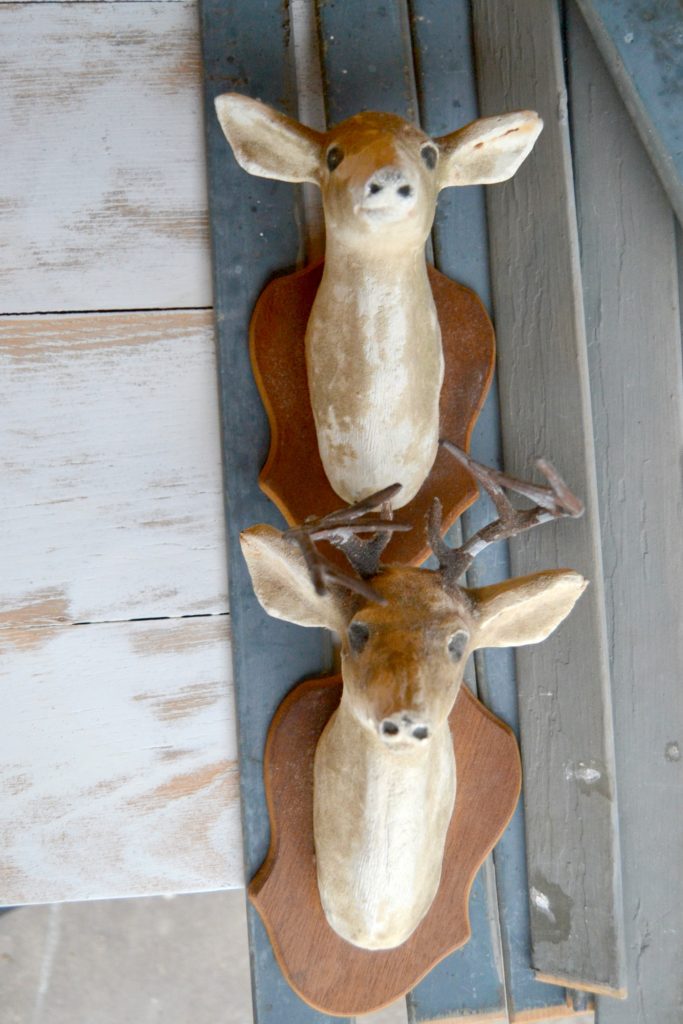 This other doe was sitting next to the pair of fuzzies so I bought her too for a different project. Then, her poor ear broke on the way home. UGH. That's okay, nothing a little glue won't fix.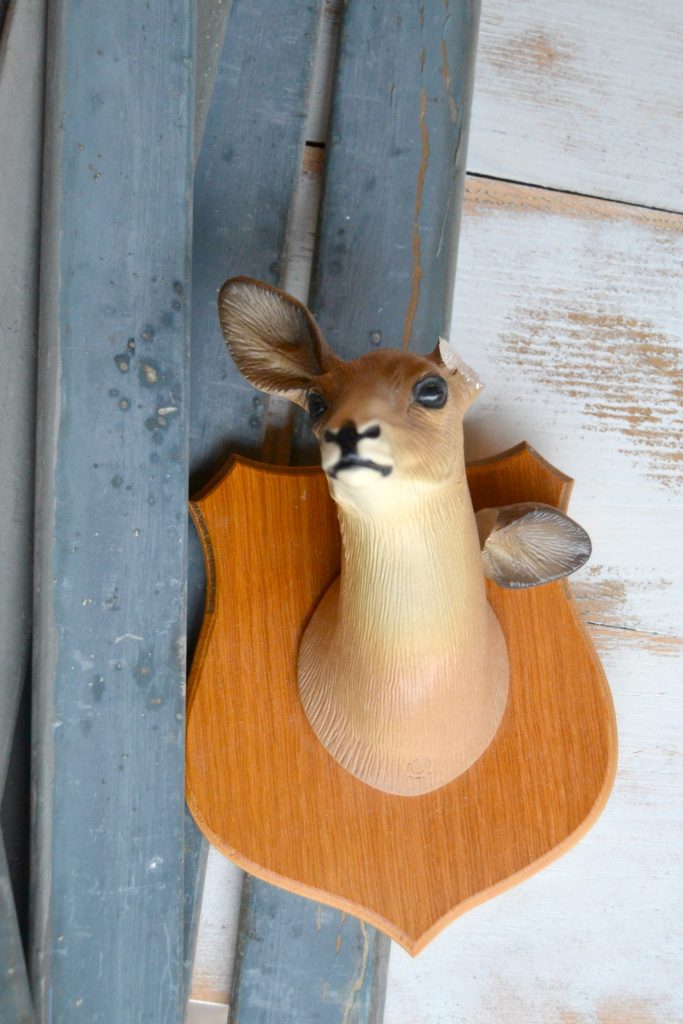 I picked up the pile of blue wood slats at Restore and Restyle. Just like my Repurposed "Give Thanks" Pumpkin, I could not pass up on the patina and color of these wood slats.
I pictured this buck and doe on a "tray" hanging on the wall (Tray obsession, anyone??). When I talked it over with Matt, we came up with a DIY tray made from the blue slats.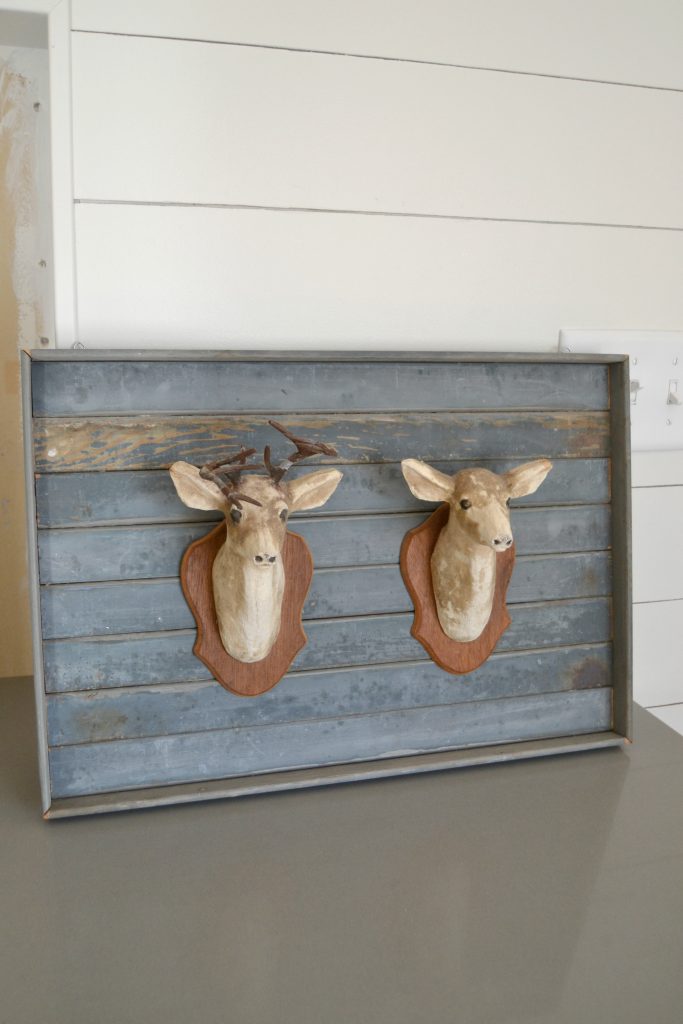 To make the tray, I laid the slats out to get the size and Matt cut a piece of scrap wood we had in the garage to fit them. He used screws to attach the slats to the board. Then, he made the tray's edge with more of the blue slats.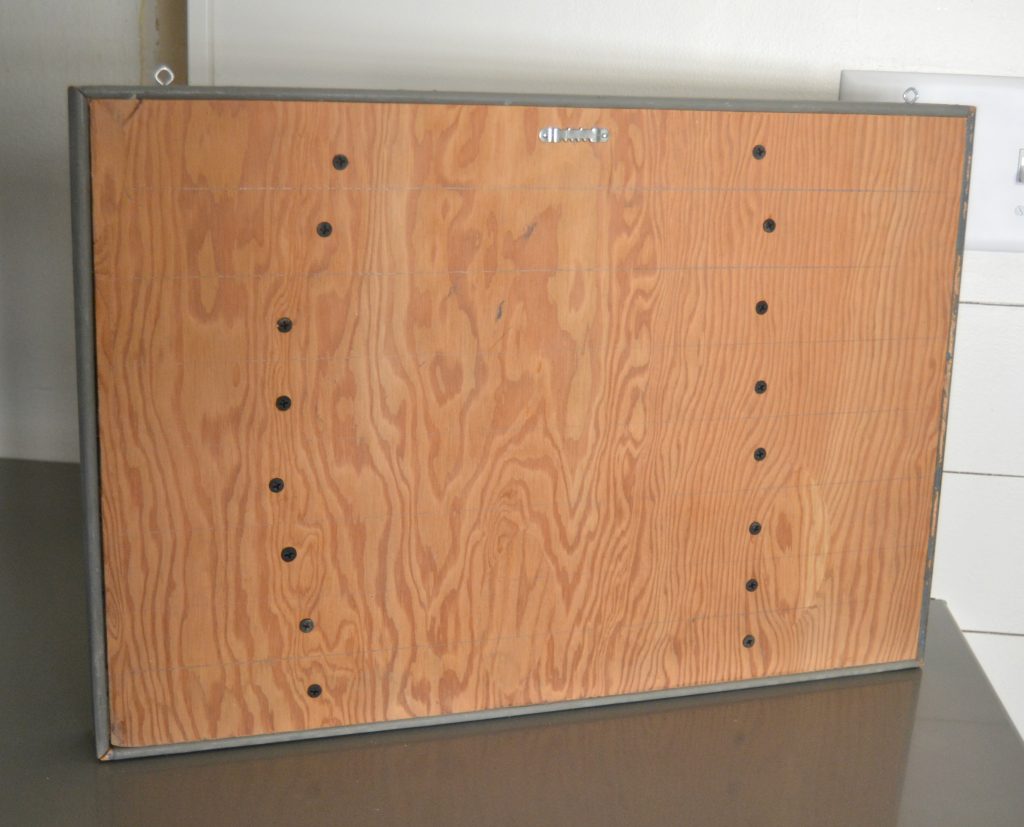 I love the way the rough, blue wood looks with the deer. It is the perfect color for the winter months.
To make the deer ready for Christmas, I made wreaths for their necks. I used some greenery I had left over from the DIY Teacher Gift Bag I made and used floral wire to wrap it around their necks.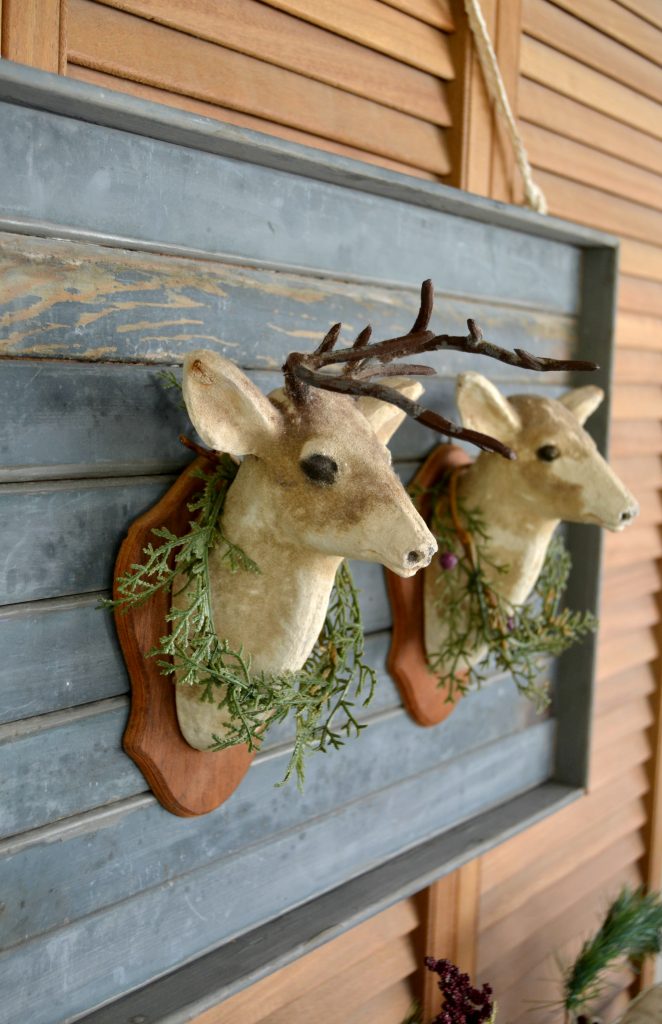 At first, I thought I would hang the tray with rope, but then I saw this lace ribbon I picked up in the Target Dollar Bin last year. I thought it would be perfect for this project.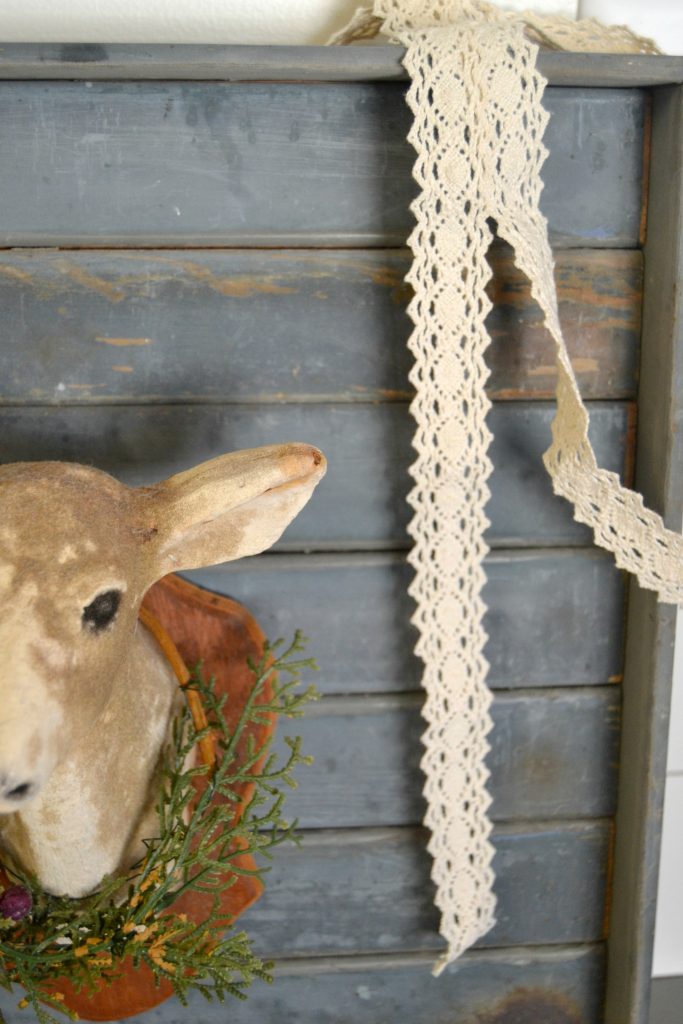 I could not be happier with the end result!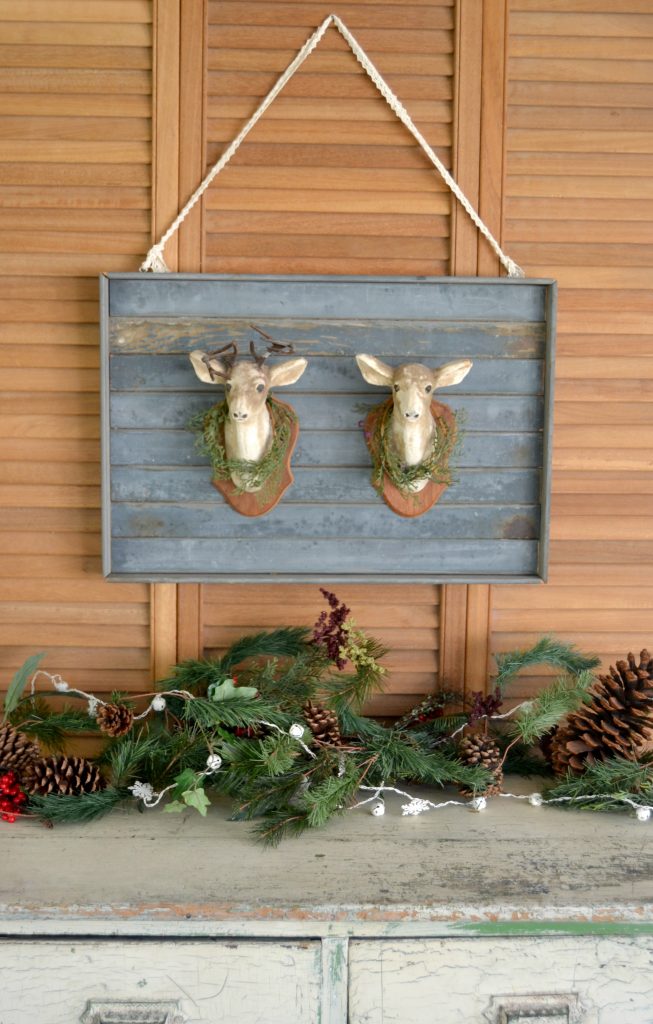 I had to add a few more beauty shots of these lovely fuzzies.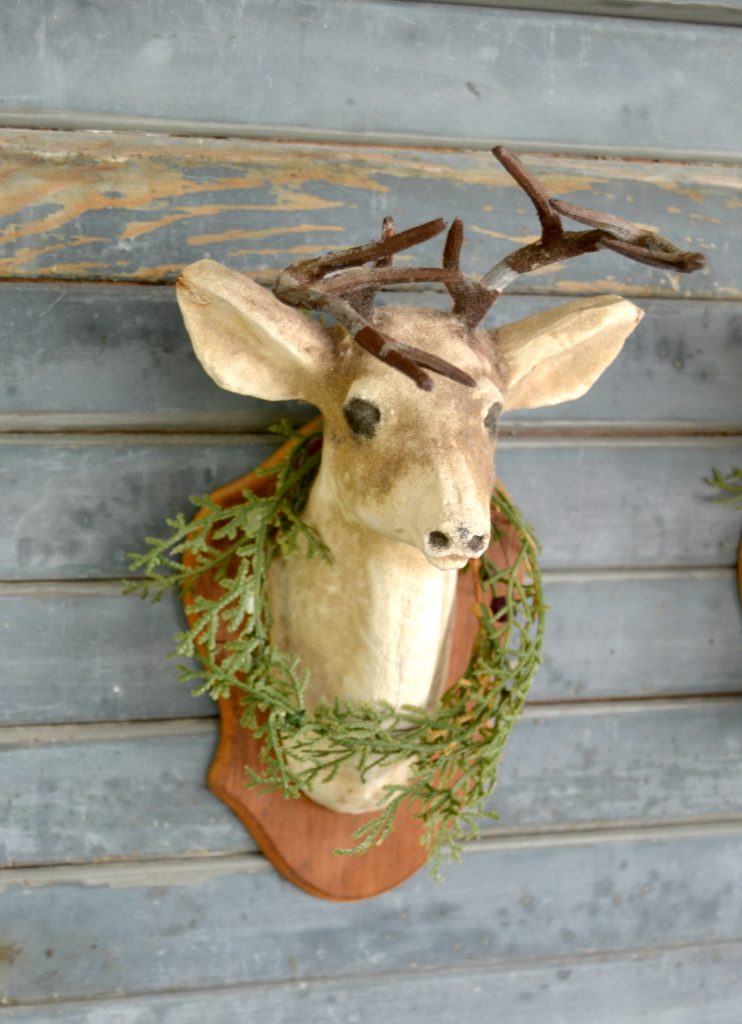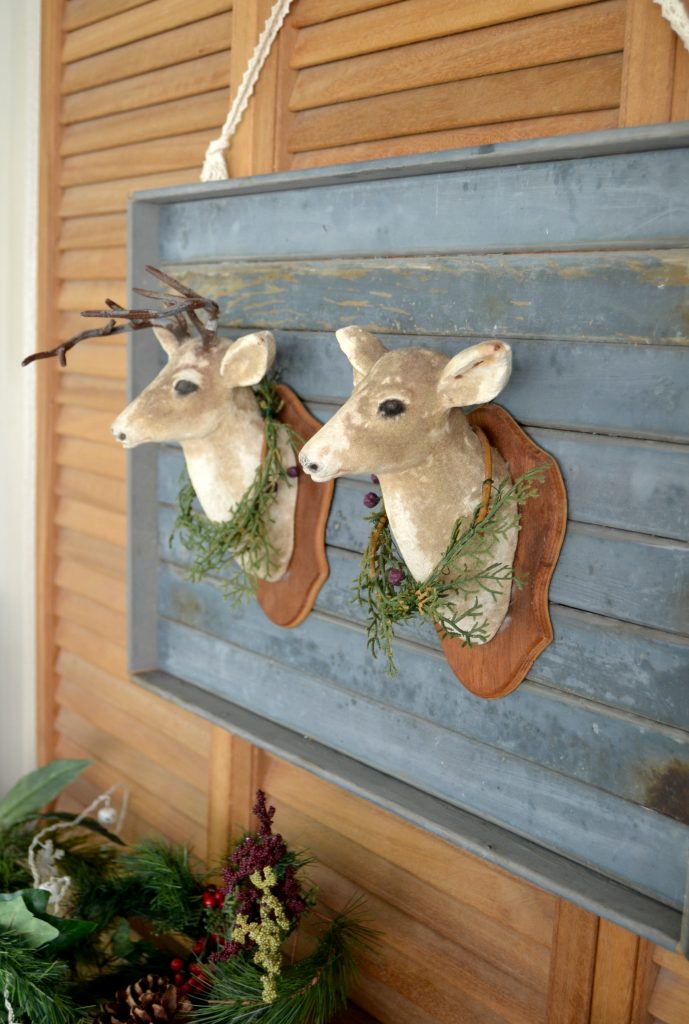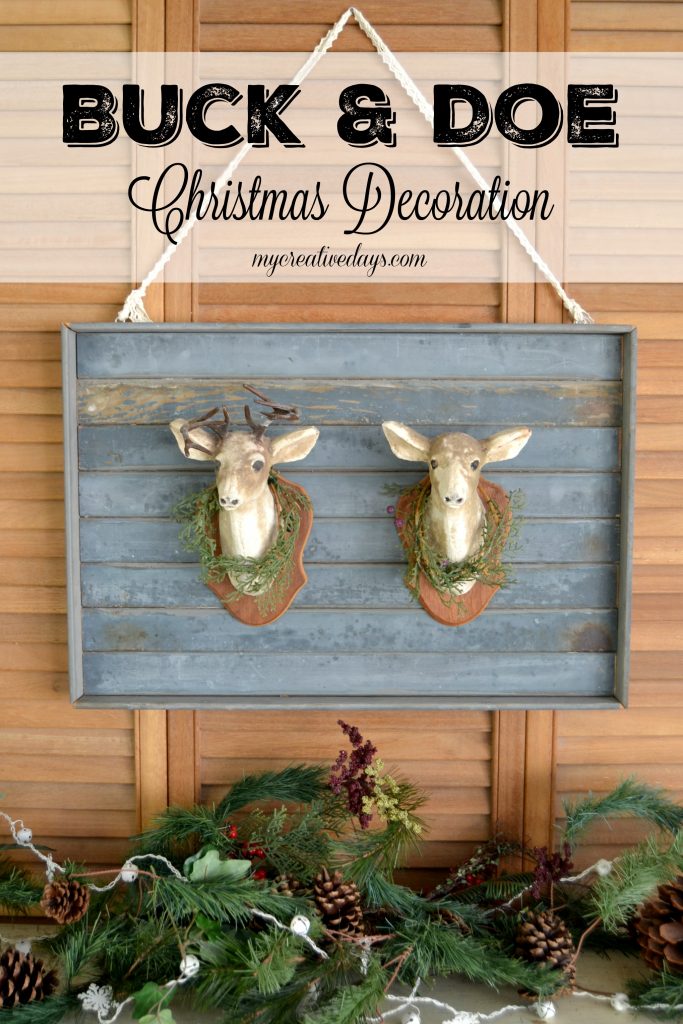 This Buck & Doe Christmas Decor is my first Christmas project this year. It is always fun to create my way through each season. I am inspired by so many things all year round and I love welcoming each season with new creative challenges.
This winter, I am hoping to find my way around more estate sales and auctions. Do you go to estate sales? What do you like about them? Do you have tips for shopping them? Help this "estate sale-newbie" girl out. Give me all your tips and tricks!
Now, sit back and grab a hot beverage and enjoy the holiday ride you are about to go on. So many great ideas for the season!!