As you know, with every holiday that rolls around, the kids and I try to come up with fun ways to spread the celebration to our family, friends, classmates and neighbors.
For Easter this year, we made Bunny Favors.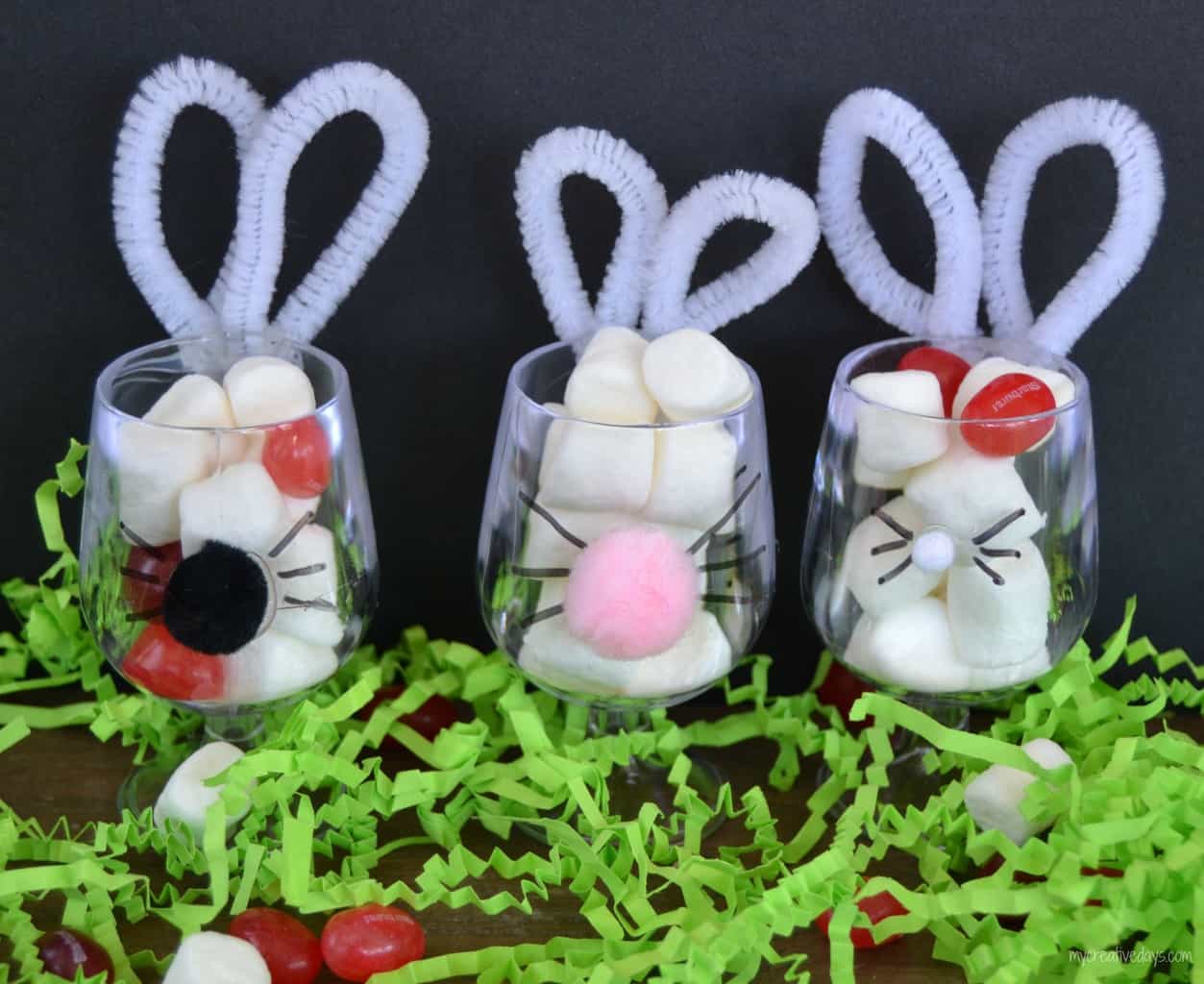 (Affiliate links are used in this post so you can easily find what I used to make these cute bunnies. You can see my full disclosure here.)
Supplies Needed To Make Bunny Favors For Easter.
Black permanent marker
Goodies to fill your favors with (candy, marshmallows, mints, nuts, etc.)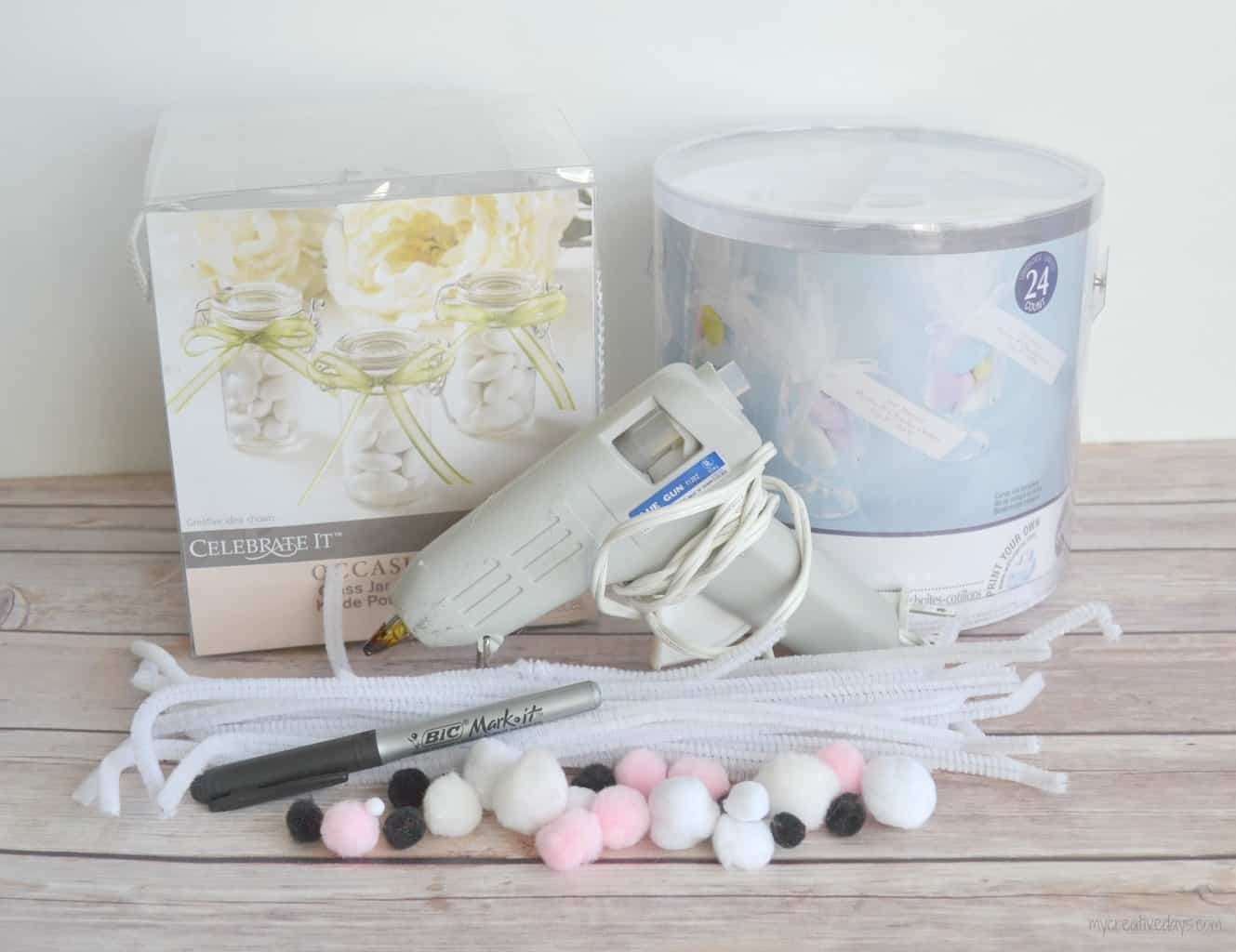 These were really simple to put together.
First, bend your pipe cleaners to make bunny ears. For the plastic cup, we hot glued the ears to the back of the cup. For the glass jars, we wrapped the pipe cleaner around the lid of the jar so for those ears, we needed an "extension" on the end of the ears. (See picture below).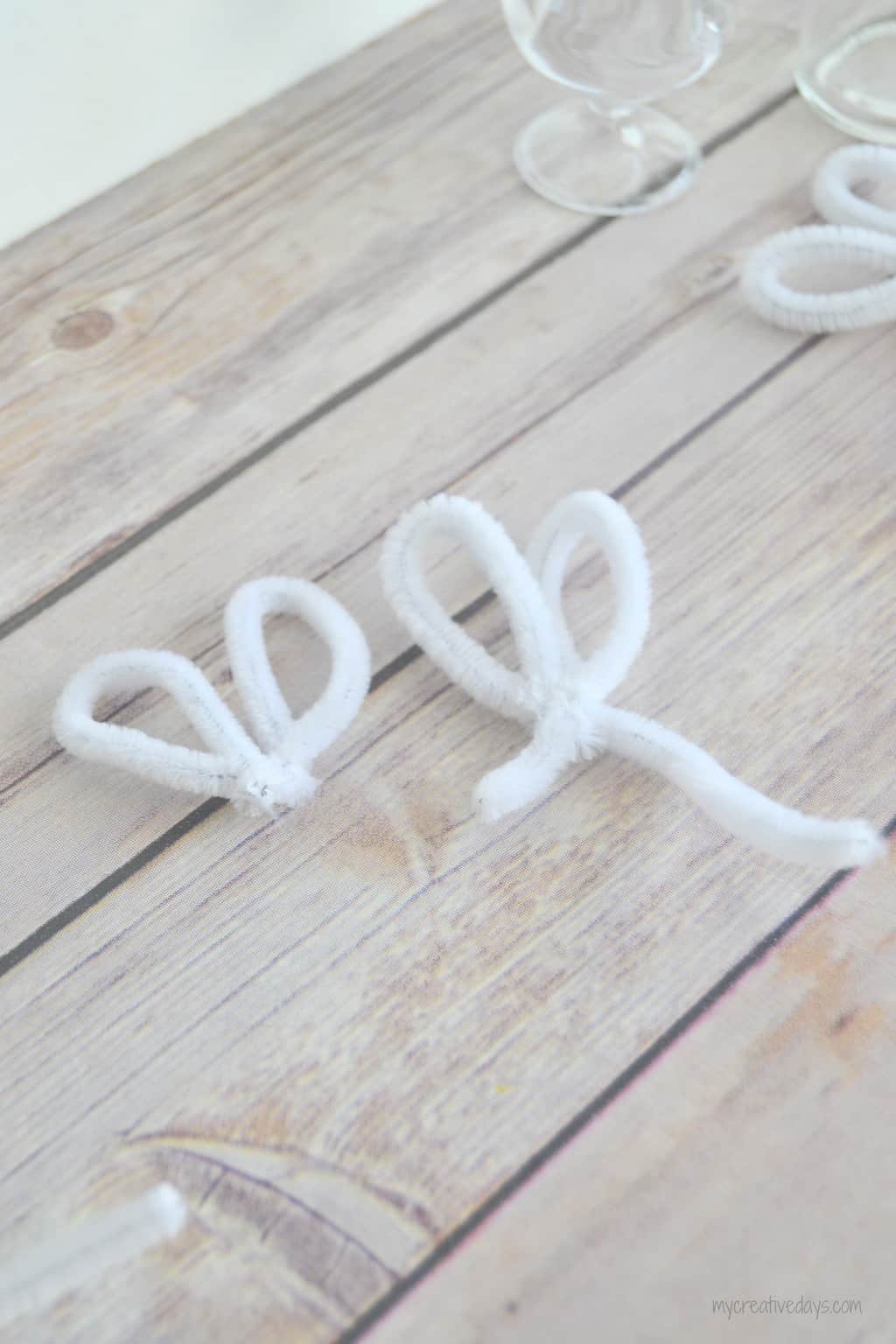 For the glass jars, you may need to wrap two pipe cleaners together to get the length you need to go all the way around the lid.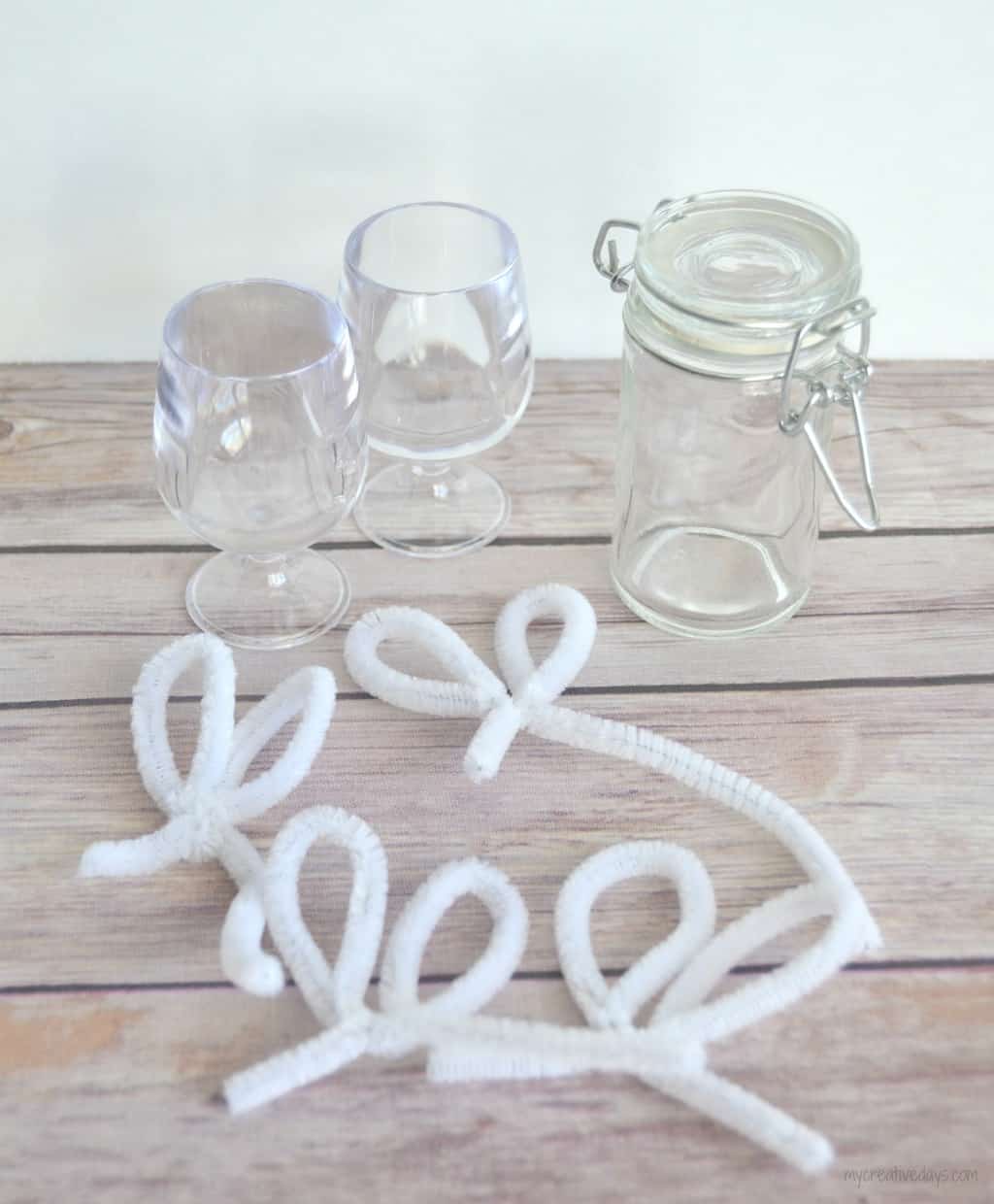 After we added the ears, we hot glued a bunny nose (pom-pom) and a bunny tail (pom-pom). Finally, we added some whiskers around the nose with a black permanent marker.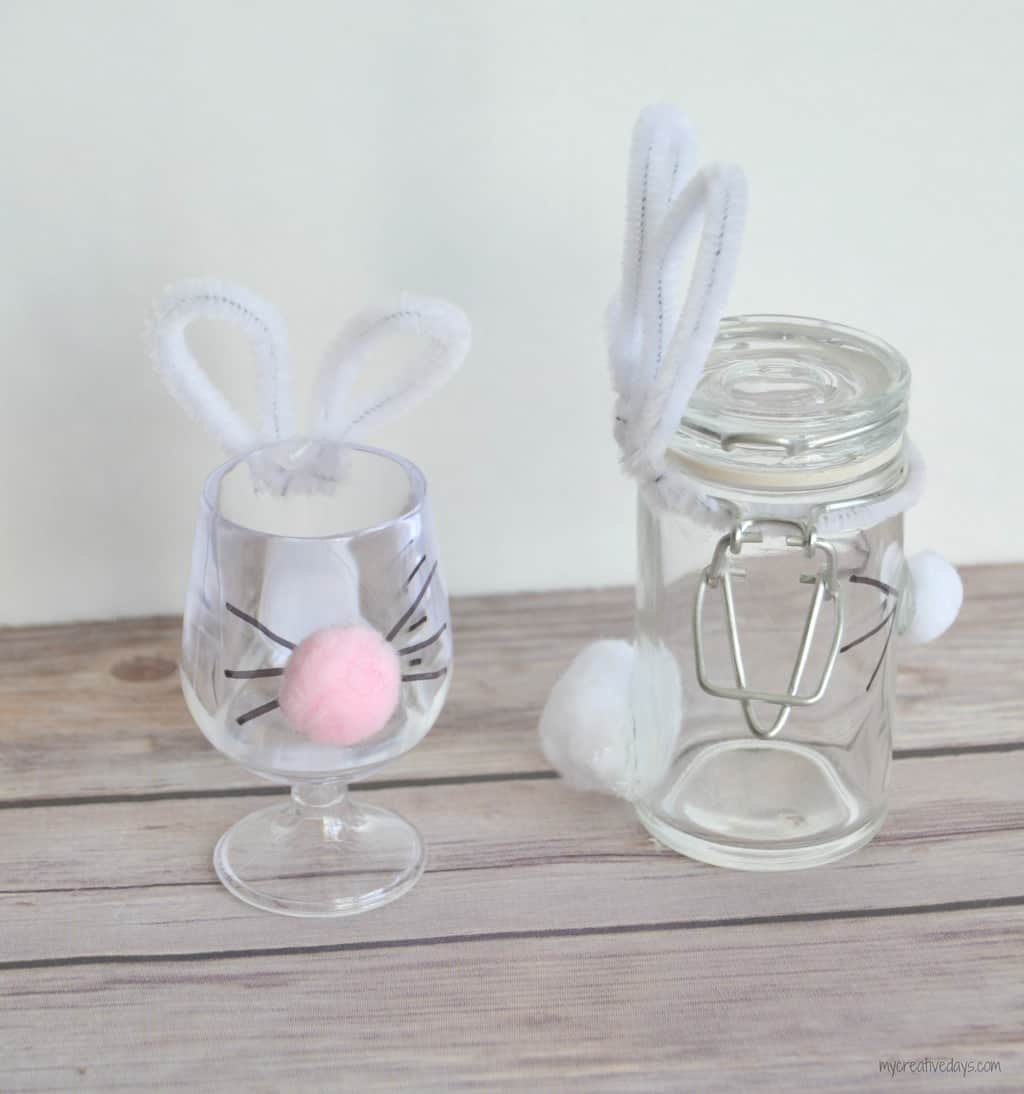 They are too cute!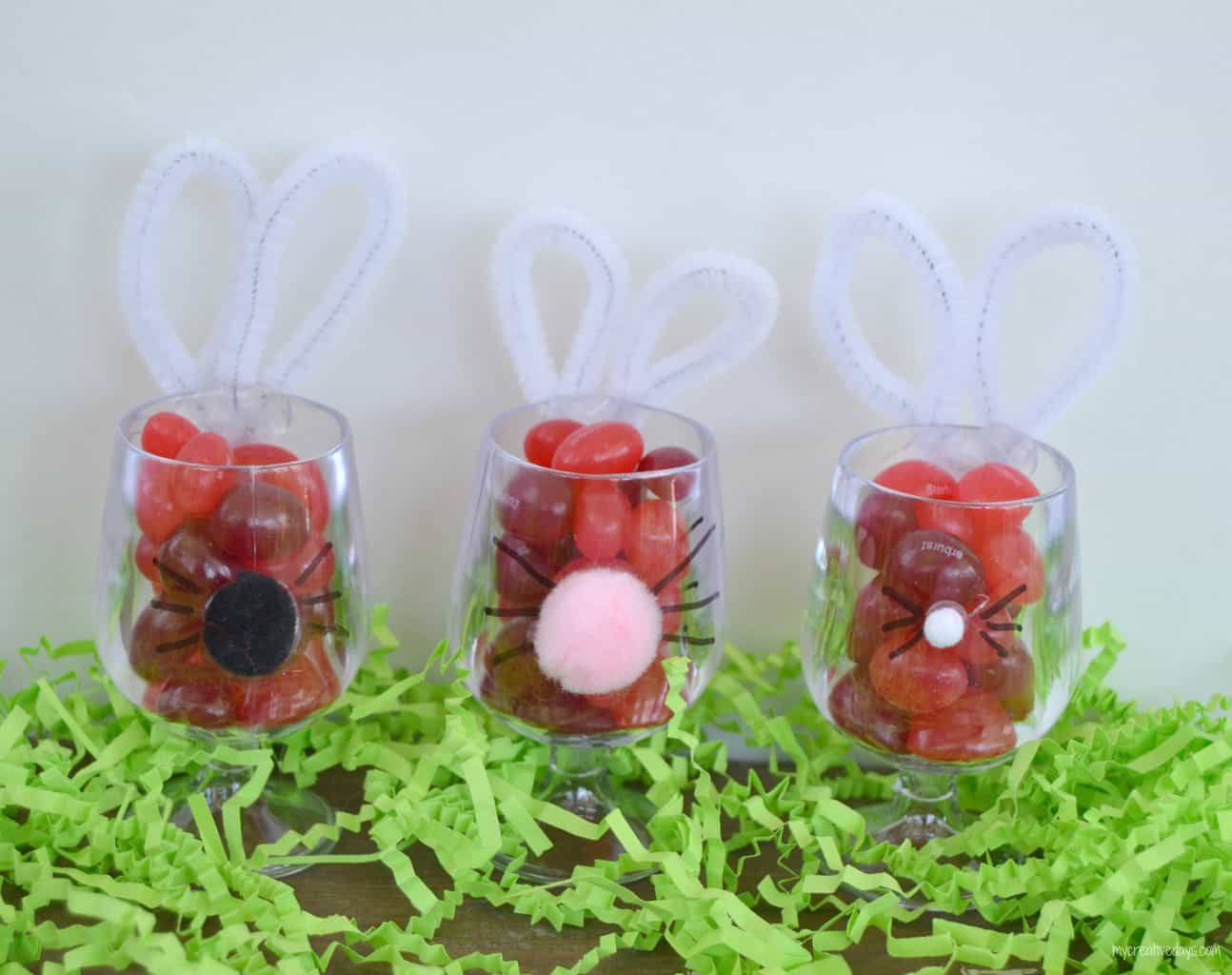 You can fill these bunny favors with whatever you like. We used jelly beans and marshmallows in these pictures, but we also used pastel colored mints, wedding almonds and chocolate covered fruit.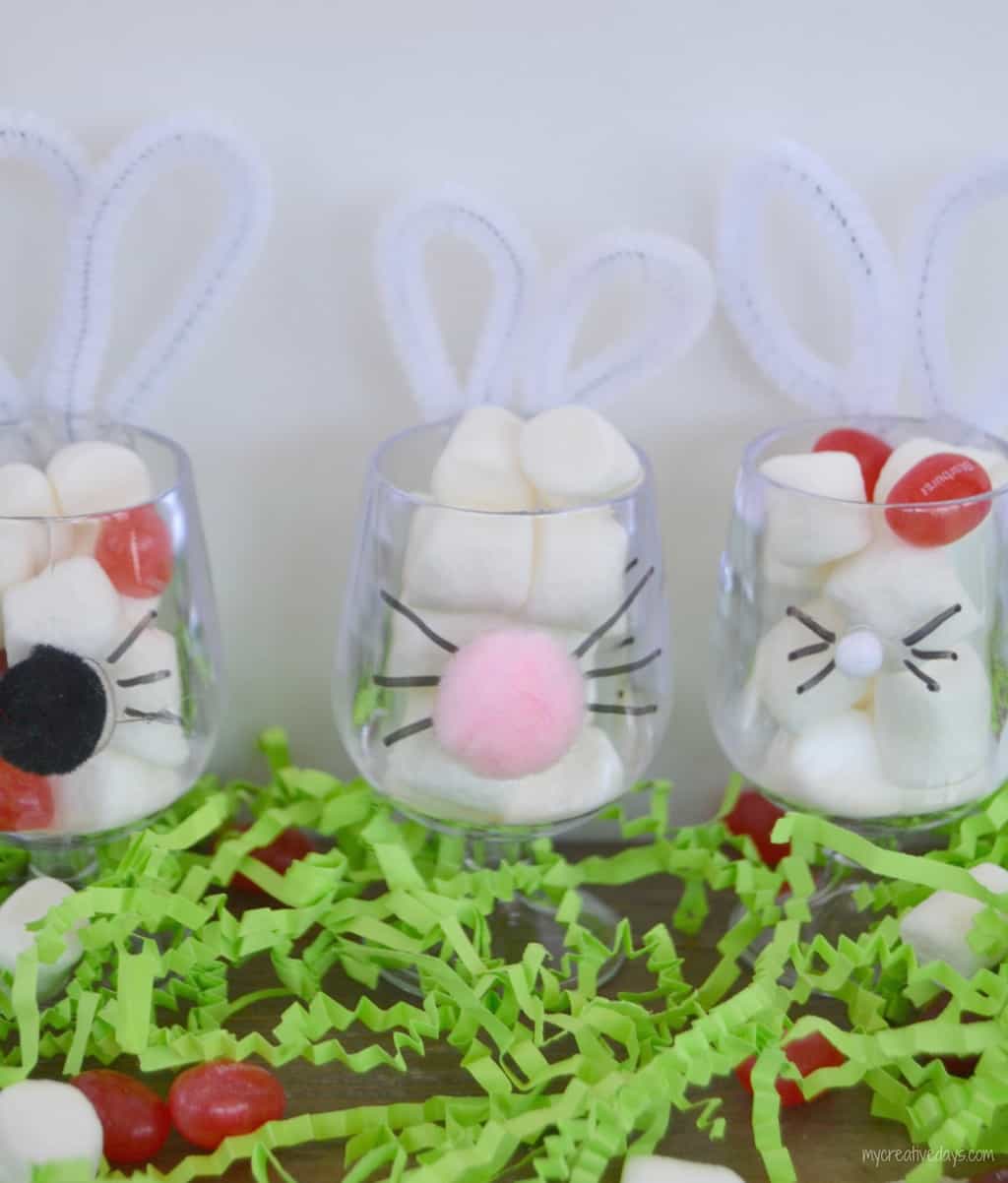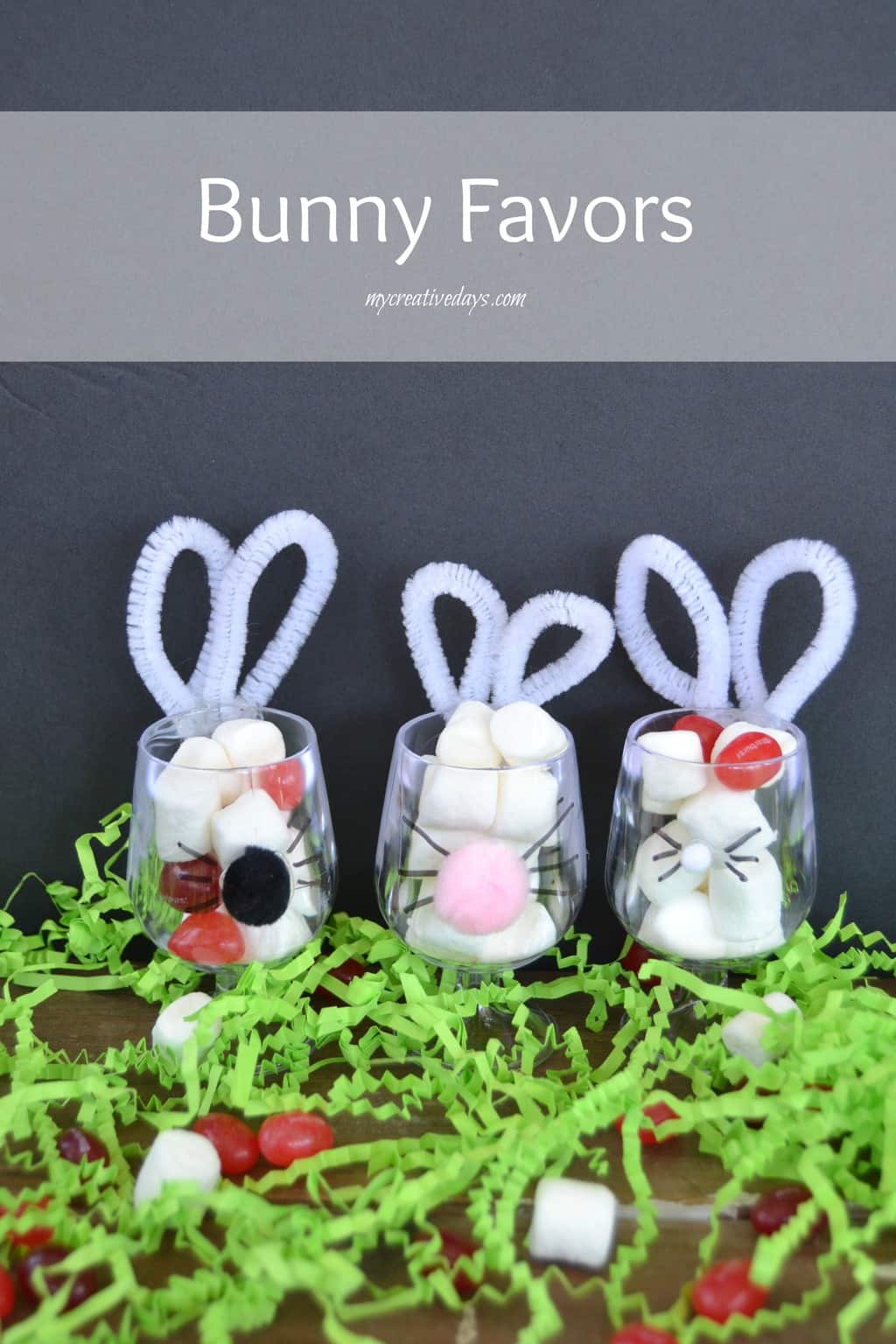 I think these would make a nice addition to the kid's table at Easter. They are also great for classmates, teachers and neighbors.
Are you making anything fun for Easter this year? I would love to hear all about it!
If you liked this post, you will also like my Easter Party and Easy Easter Mantel.