This weekend, I started some fall decorating projects. This first one I did was a candy corn garland. I used some wood triangles (that my husband cut from left over wood in the garage), painter's tape, yellow, orange and white paint and twine.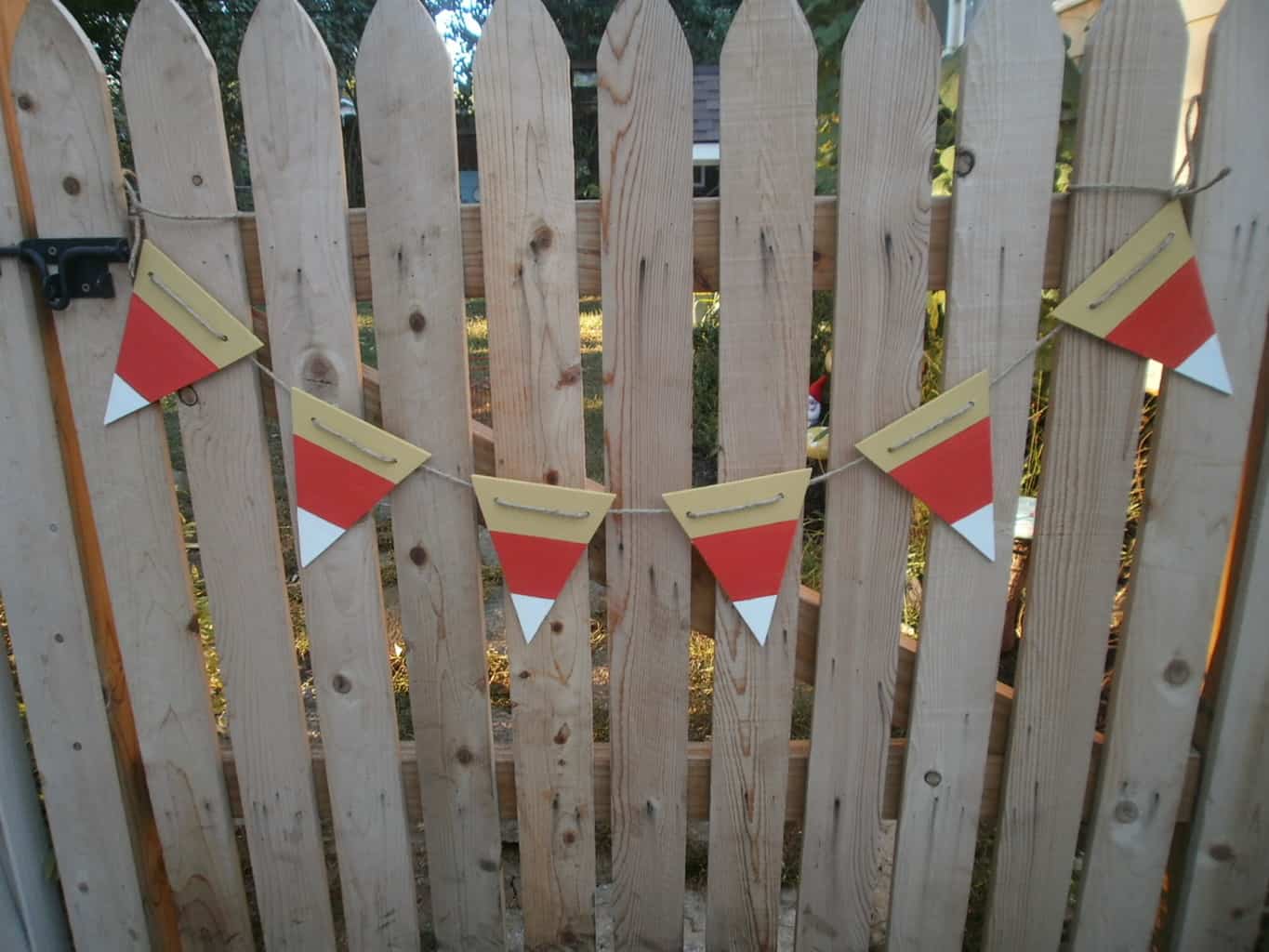 My husband drilled holes into the two corners of the triangles like shown below.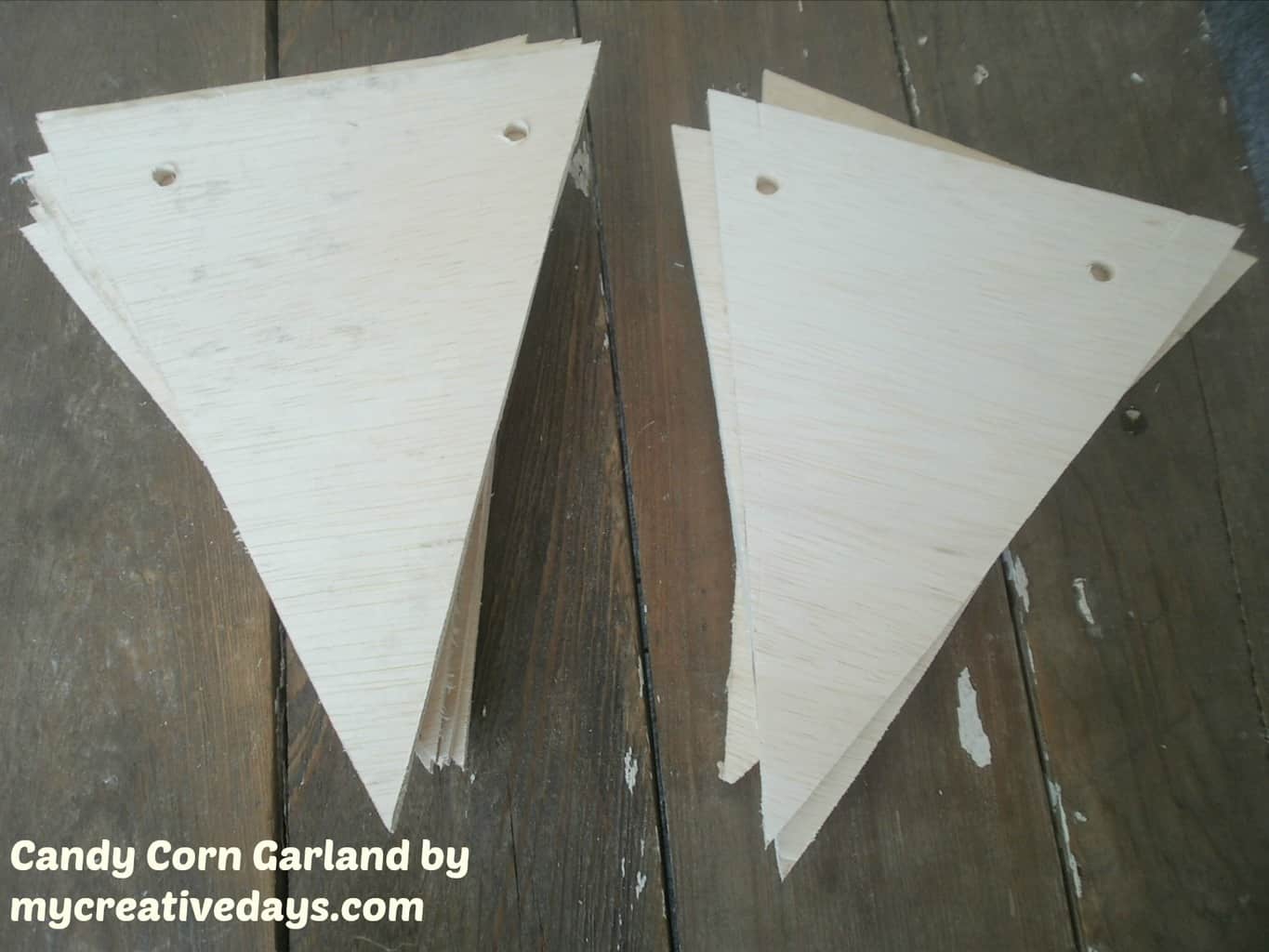 I taped off the triangles so that I could paint the different sections yellow, orange and white. I did not make them all the same or measure them out because: #1 – who has the time for that and #2 – how many times do you get perfectly matching candy corn when pull them out of the bag ;-)?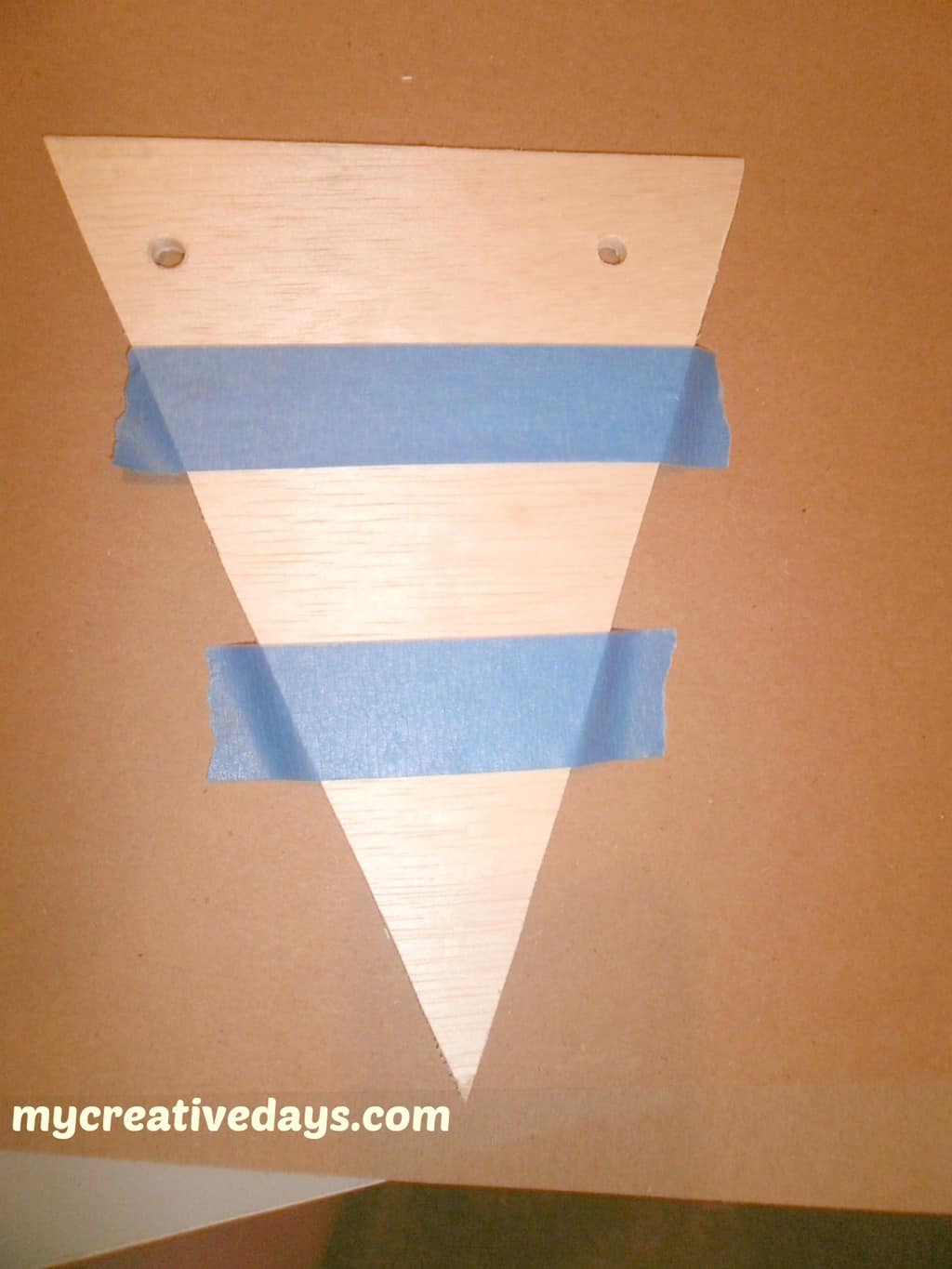 This is how they turned out after painting! LOVE THEM! I painted the backs of each of them the yellow color and spray painted each of them with Polyurethane when they dried.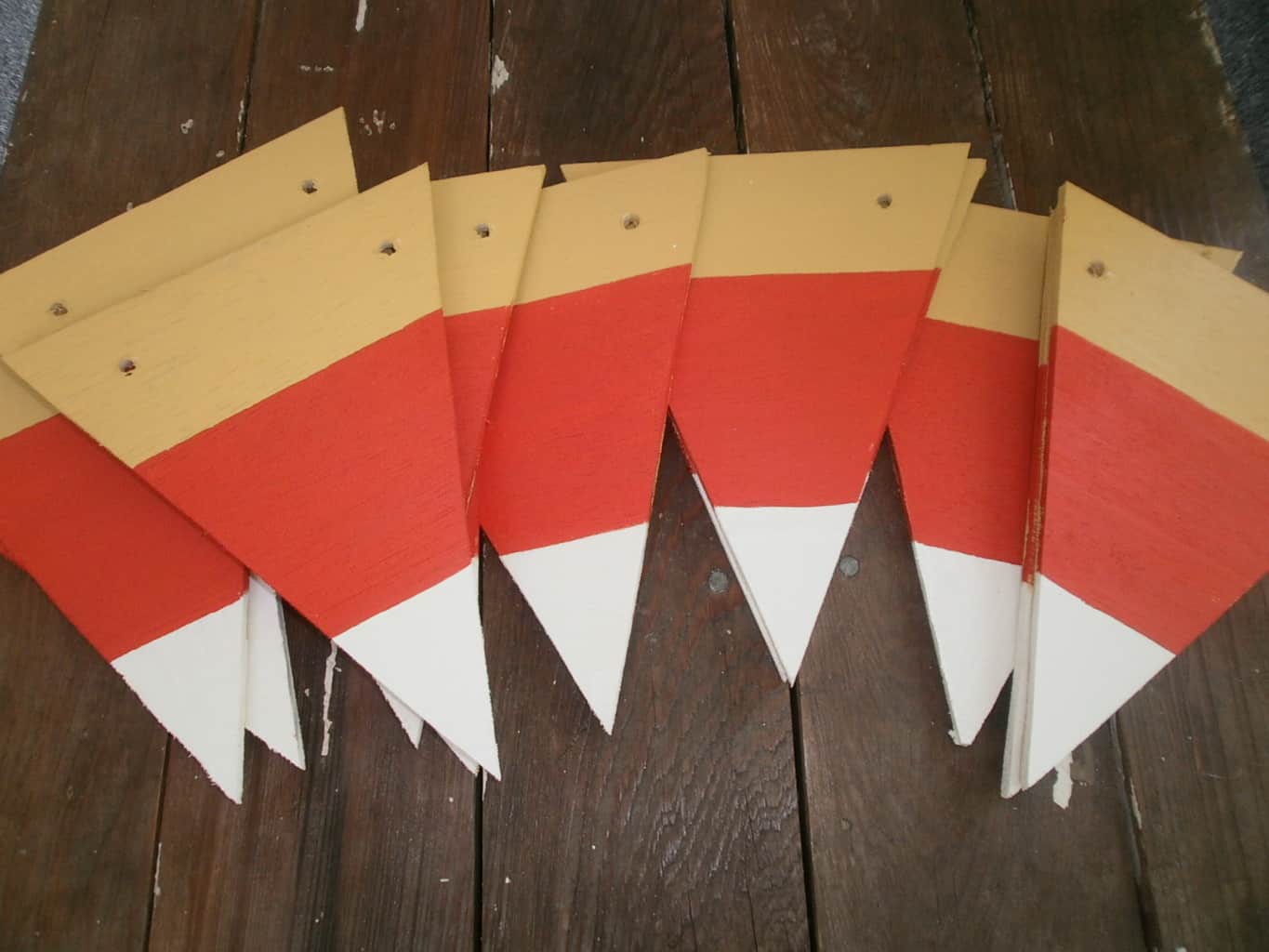 I took some twine and strung the candy corn on them.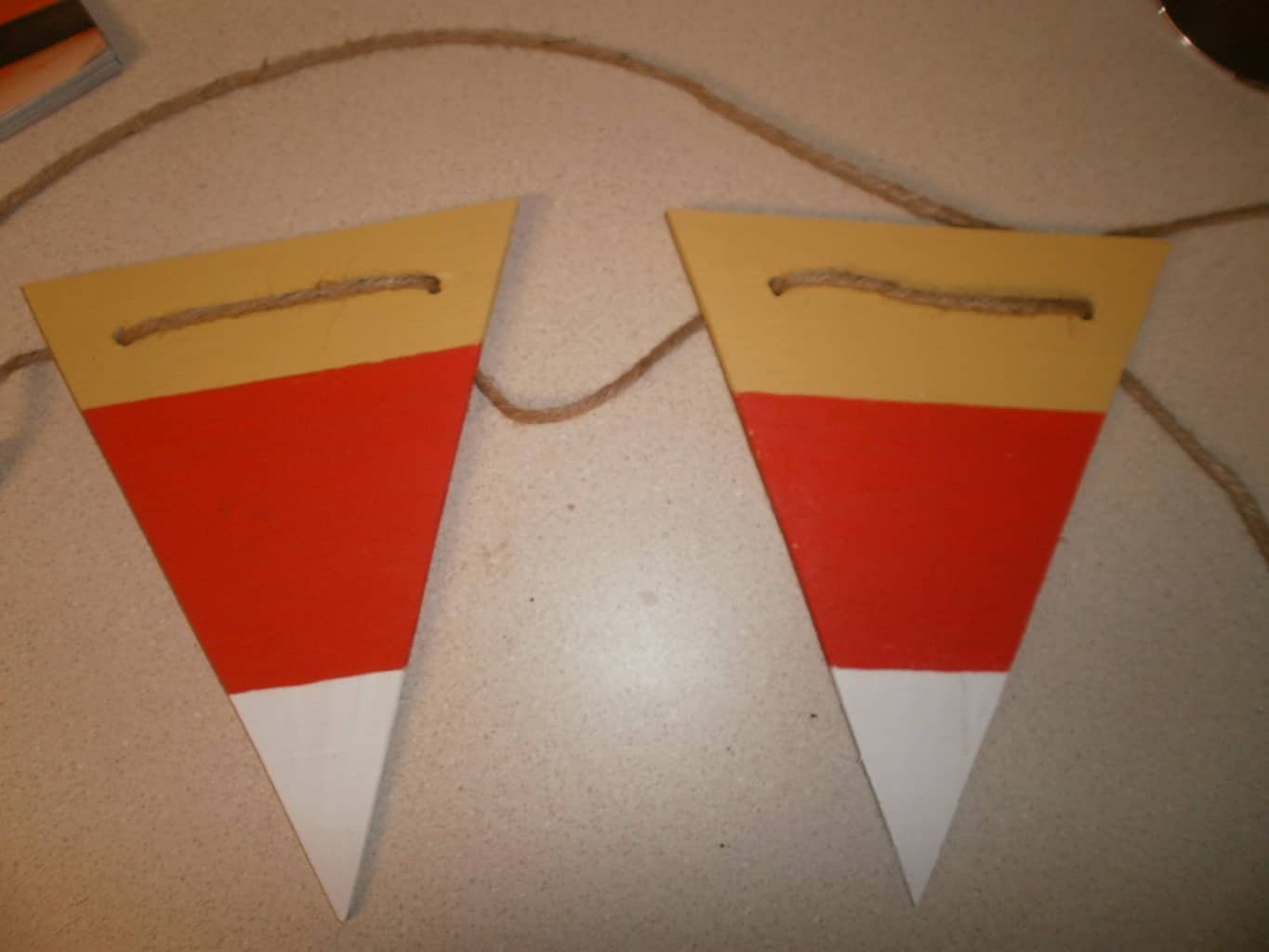 I made two sets of garland with six candy corns on each of them.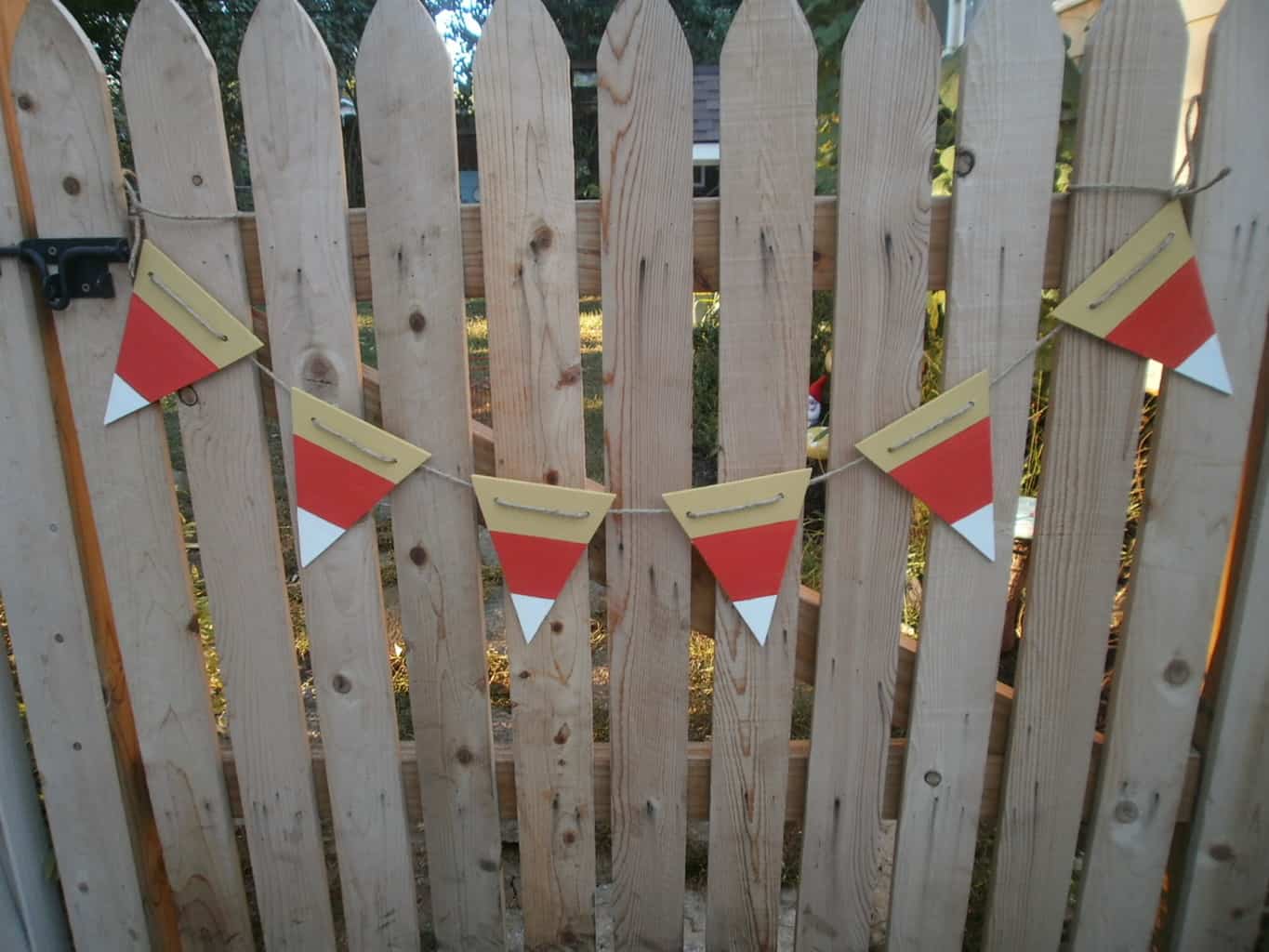 These are going to add so much "fun" to our fall decorating.
Linked this project at Coastal Charm.