These candy corn gift ideas came about when the kids and I were talking about ways we can spread a little fall cheer to their teachers and classmates this year. We are always brain storming different ways we can give a little surprise to their friends and teachers throughout the year. This candy corn gift was so easy to do and the kids can do it all on their own!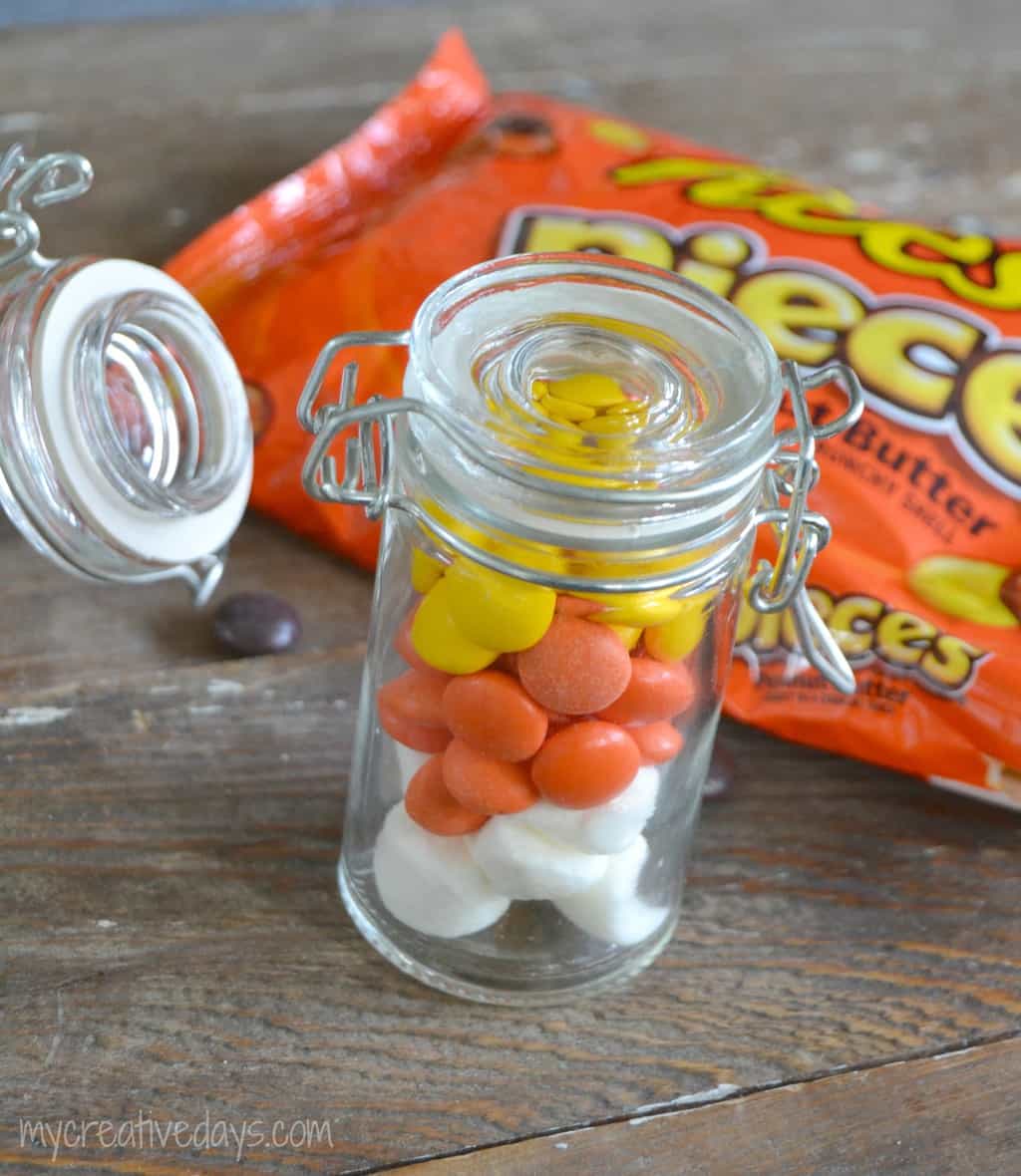 (Affiliate links are used in this post. You can read my disclosure here.)
Supplies Used To Make Candy Corn Gifts: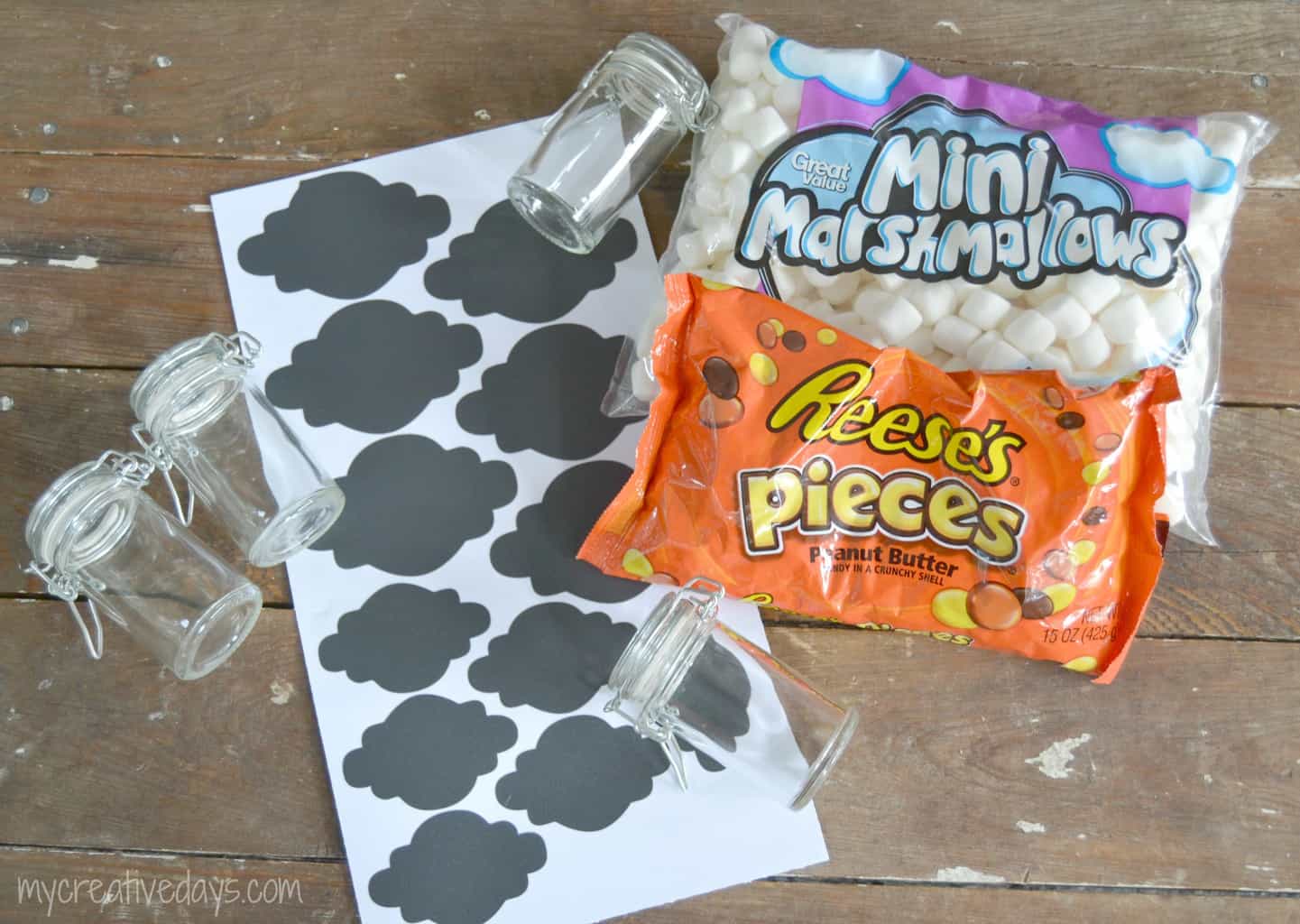 This gift was super simple to put together. The first thing we did was add mini marshmallows to the bottom of each jar. Then, we added a layer of orange Reese's Pieces. Finally, we topped it all off with a layer of yellow Reese's Pieces.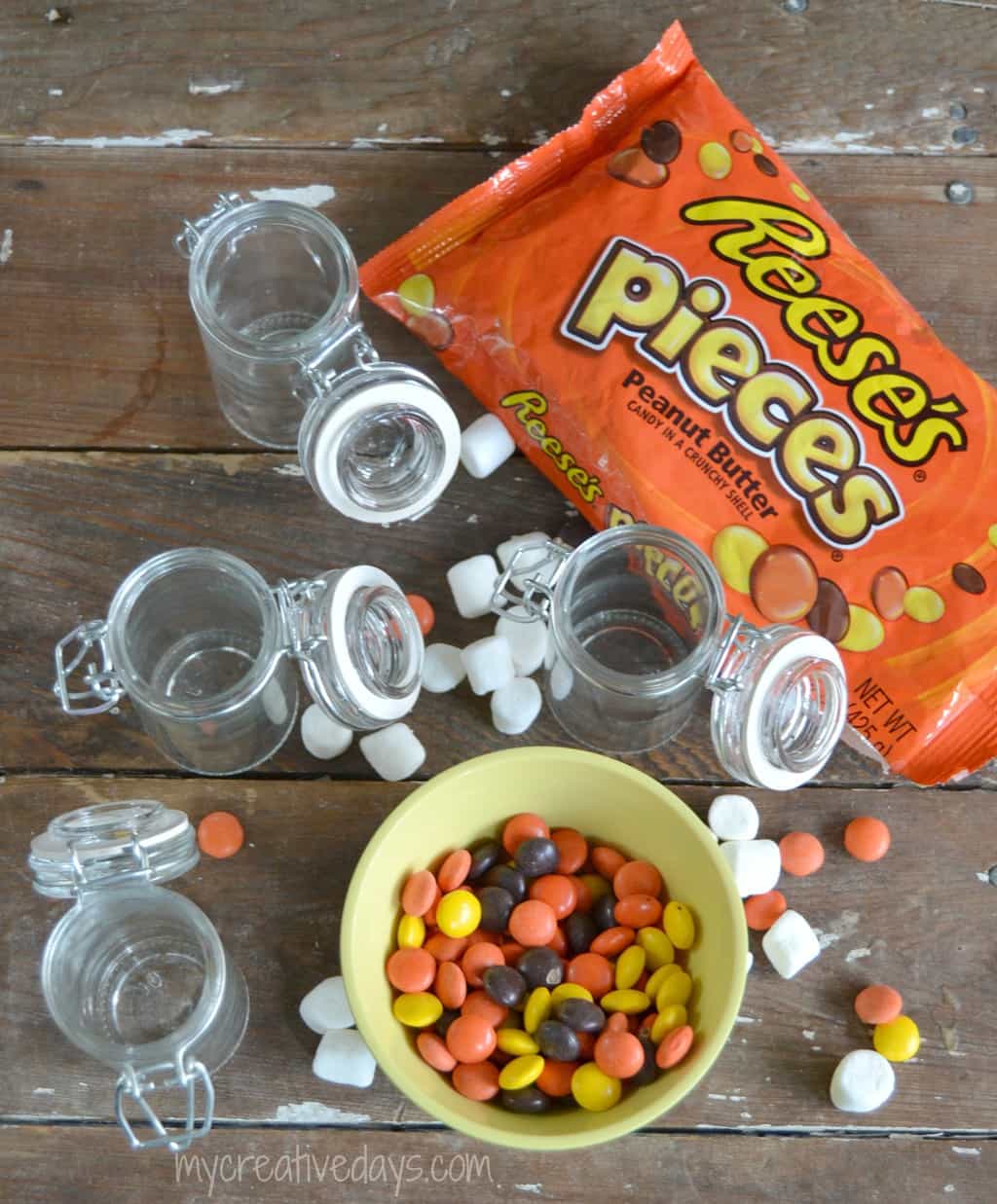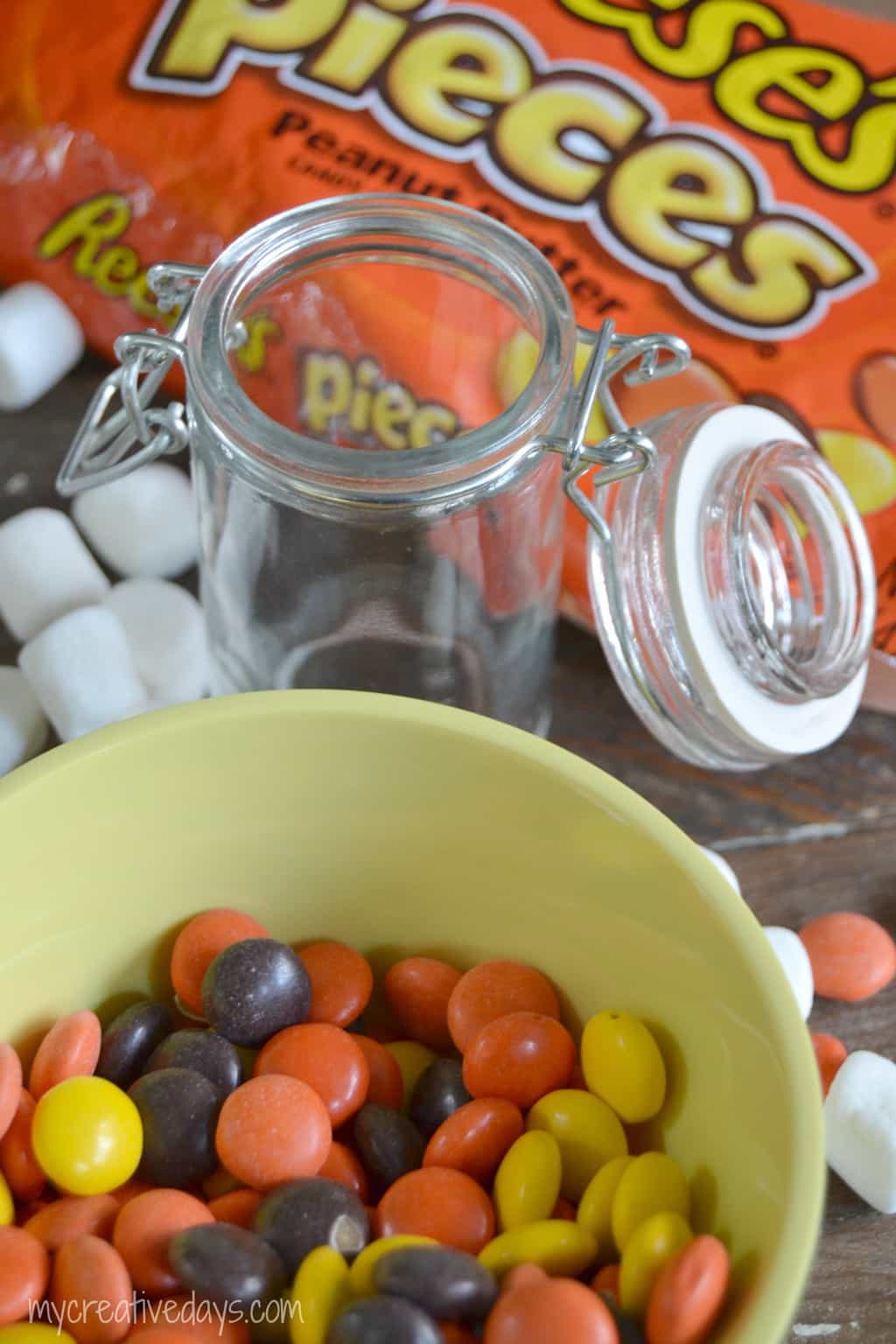 We closed the lids and then added the chalkboard labels to each one. Chalkboard labels are so great because they really are like a chalkboard. If you make a mistake, just wipe it off and start again! When I found out that chalkboard labels are reusable, I was so happy! I love to have things labeled and organized, but I am also someone who rearranges and changes my mind frequently. So, to know that I can use a label and not have to commit to it forever is a dream come true for me.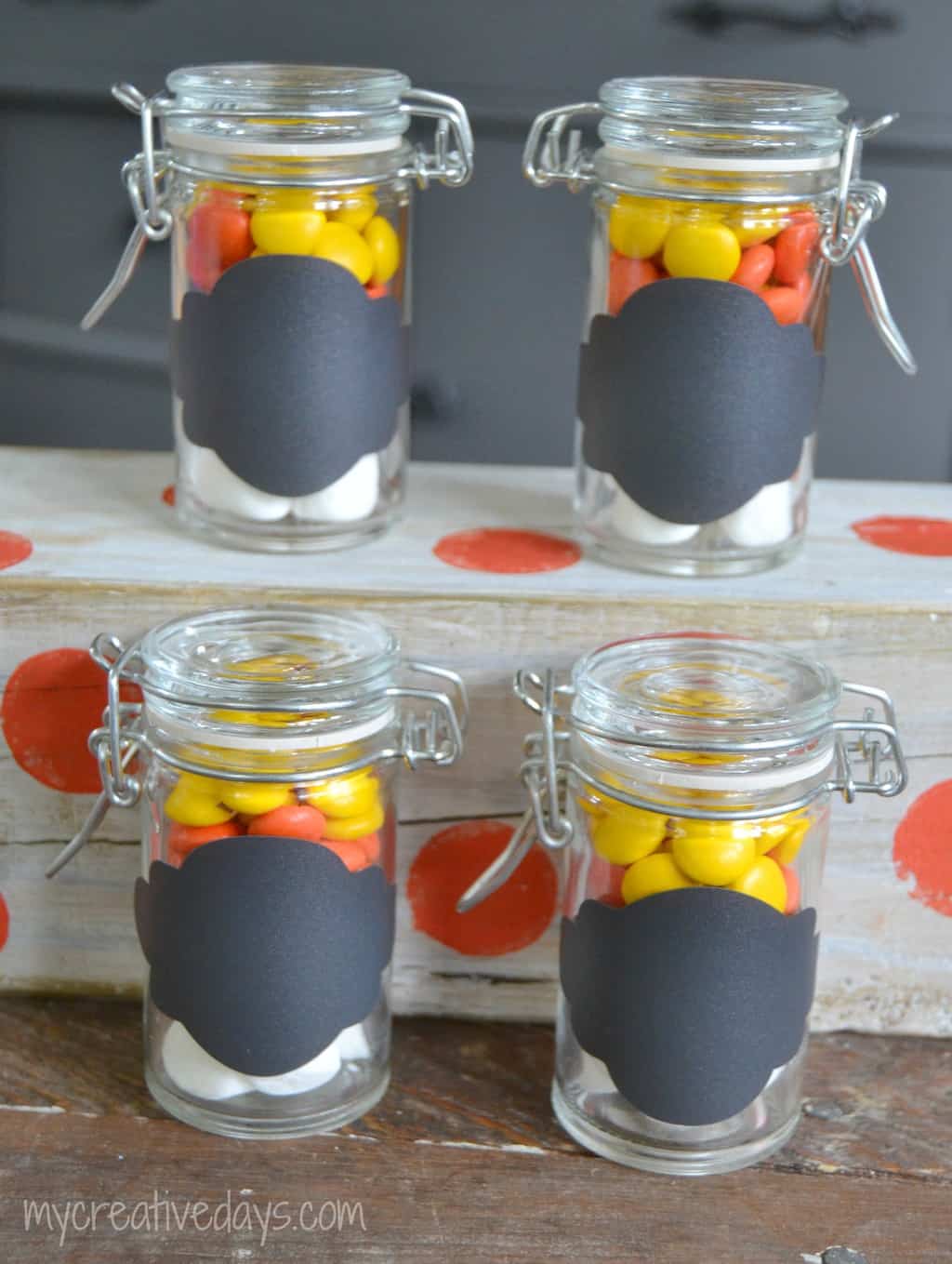 We wrote "Happy Fall" on each of the labels with a white chalk pen.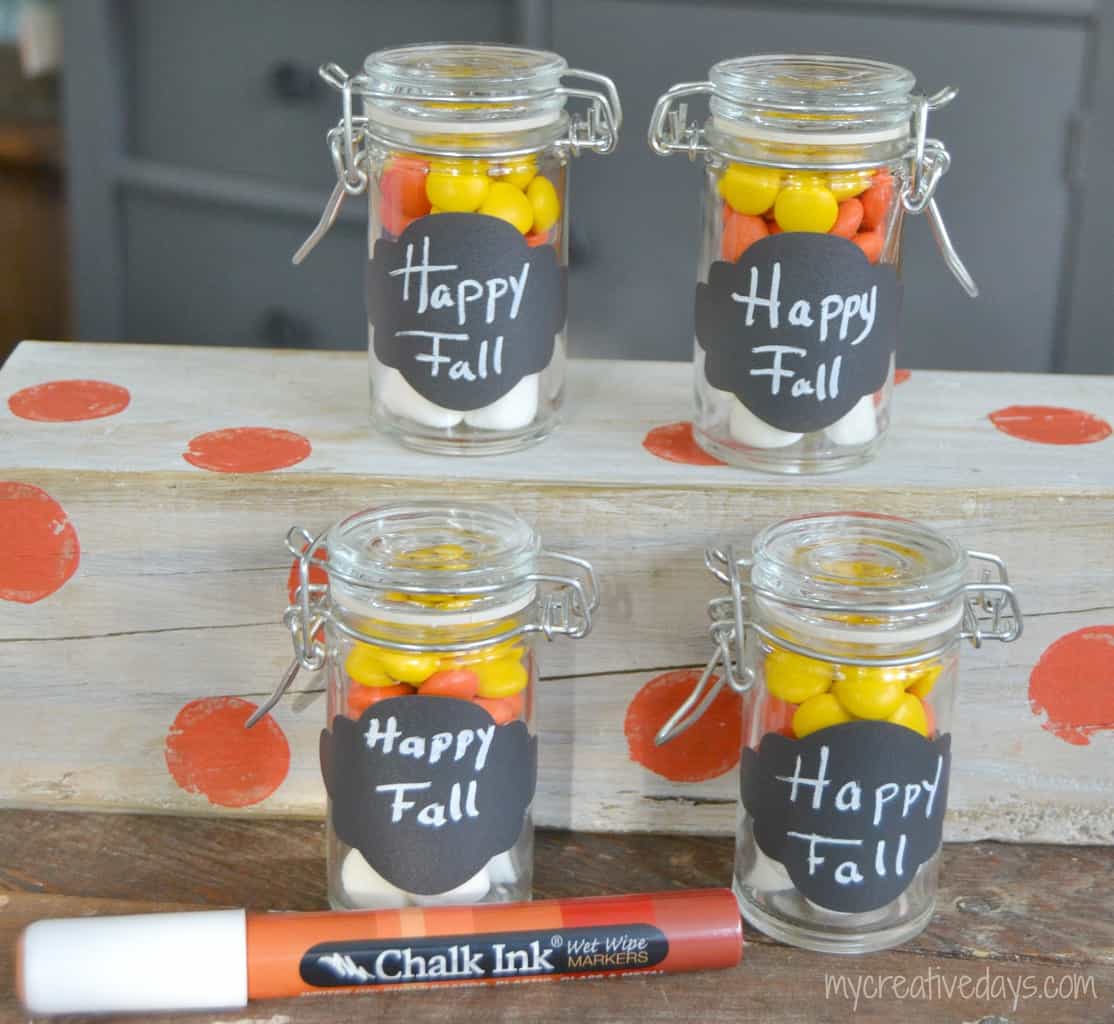 I think these candy corn gifts turned out so cute. They are sure to bring fall joy to the teachers.
These would be great at Halloween for your child's classmates or to hand out to trick-or-treaters!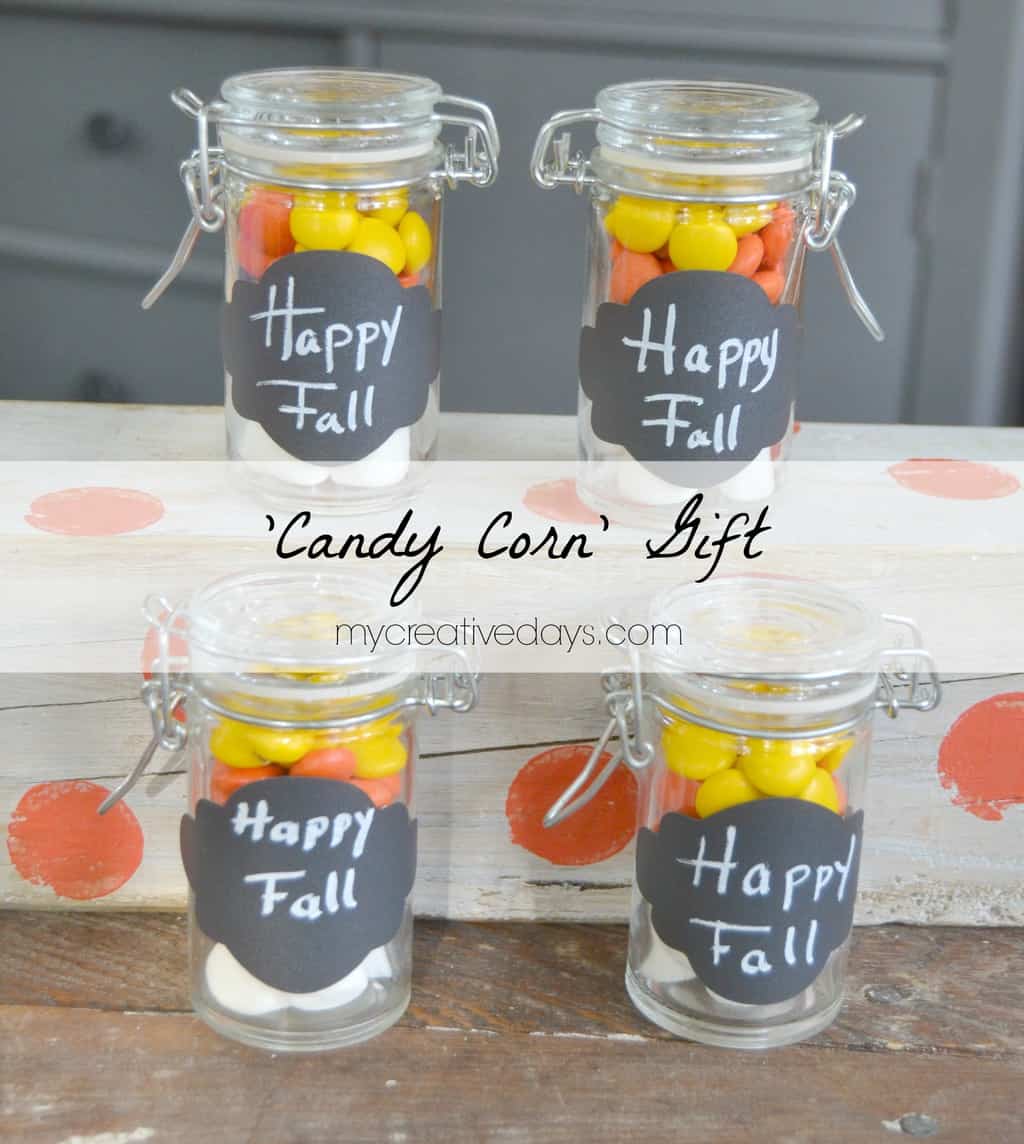 These candy corn gifts were so easy to make and we hope you have been inspired to spread a little fall cheer to your classmates, teachers and family and friends this year!