I was sent product for this post in return for my honest opinion. All opinions are 100% my own. You can see more of my disclosure here.
I know I have said it time and time again, but paint is the easiest way to transform anything (walls, furniture, exteriors, etc.). If I want to change the look of something, I always start with paint.
In this post, I finally painted a chair I have had hanging in the garage for a long time. I didn't like the wood color and always pictured it painted. When Kelli from Velvet Finishes contacted me to see if I would like to try her paint, I was more than excited to do so and knew this chair would be the first thing I painted.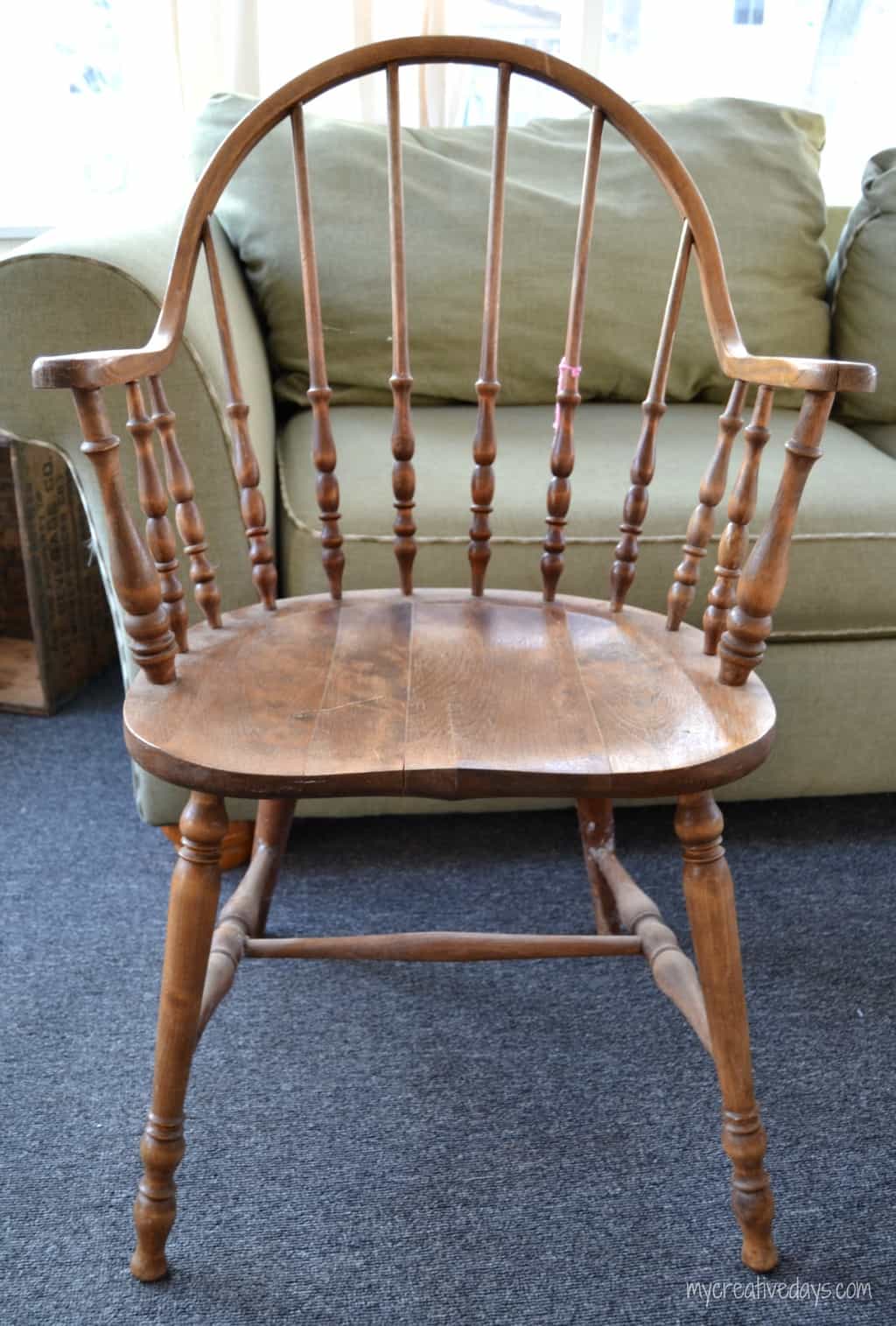 I chose to paint this chair Rococo.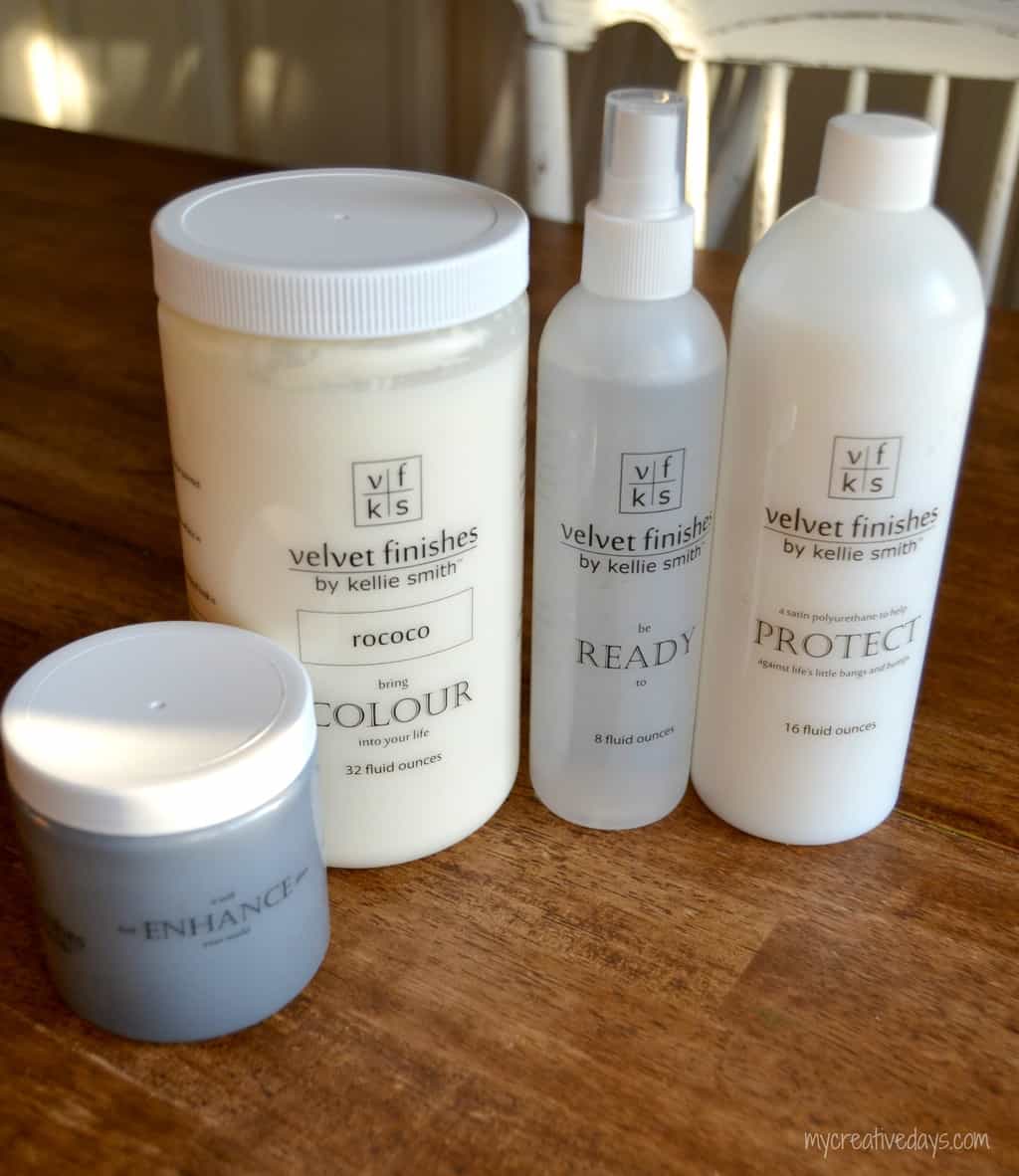 It is a perfect creamy color and just what this chair needed to brighten it up. BUT…..the real star of this makeover is the Ready spray! AMAZING!!! I was so excited to try this product. After I washed the chair down, I sprayed it with the Ready spray and let it dry. Then, I applied the paint and it covered the chair so nice! It was like I had started with a primer.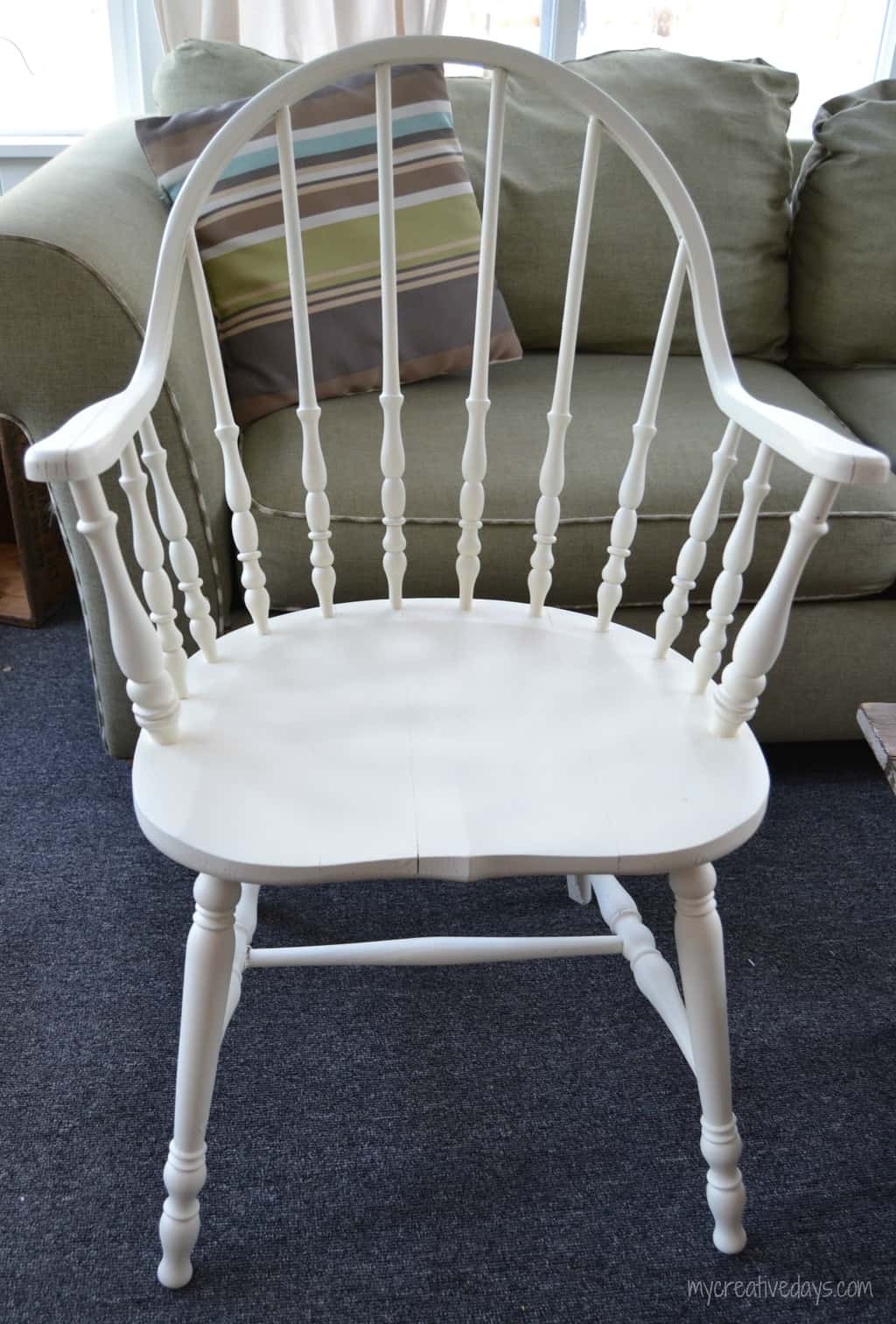 We had a few warm days last weekend so I was able to use my Homeright paint sprayer for this chair. Chairs are not fun to paint with a paint brush so if and when I can, I like to use my sprayer.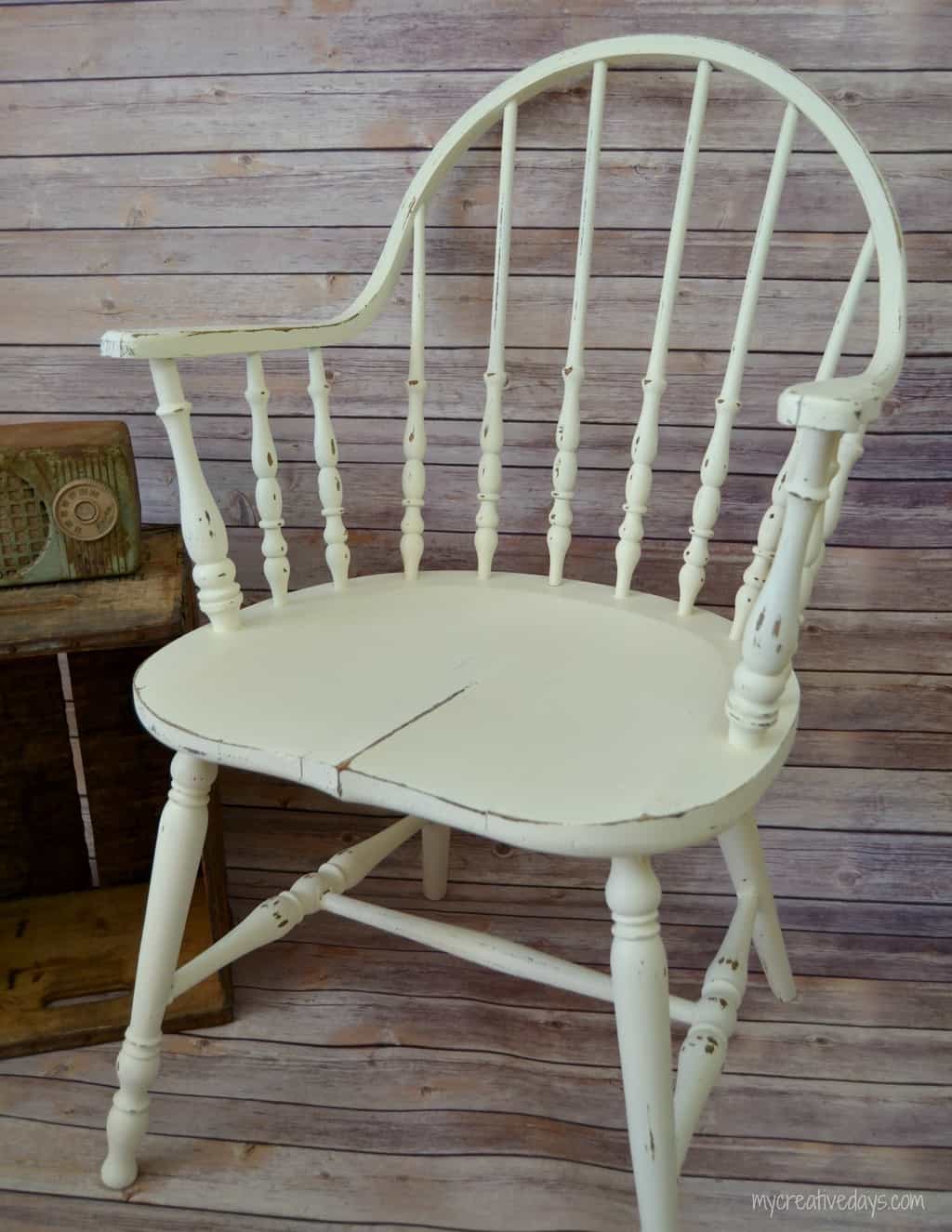 Of course, I could not leave the chair a solid color. It needed a little more character so I went over it with some sandpaper.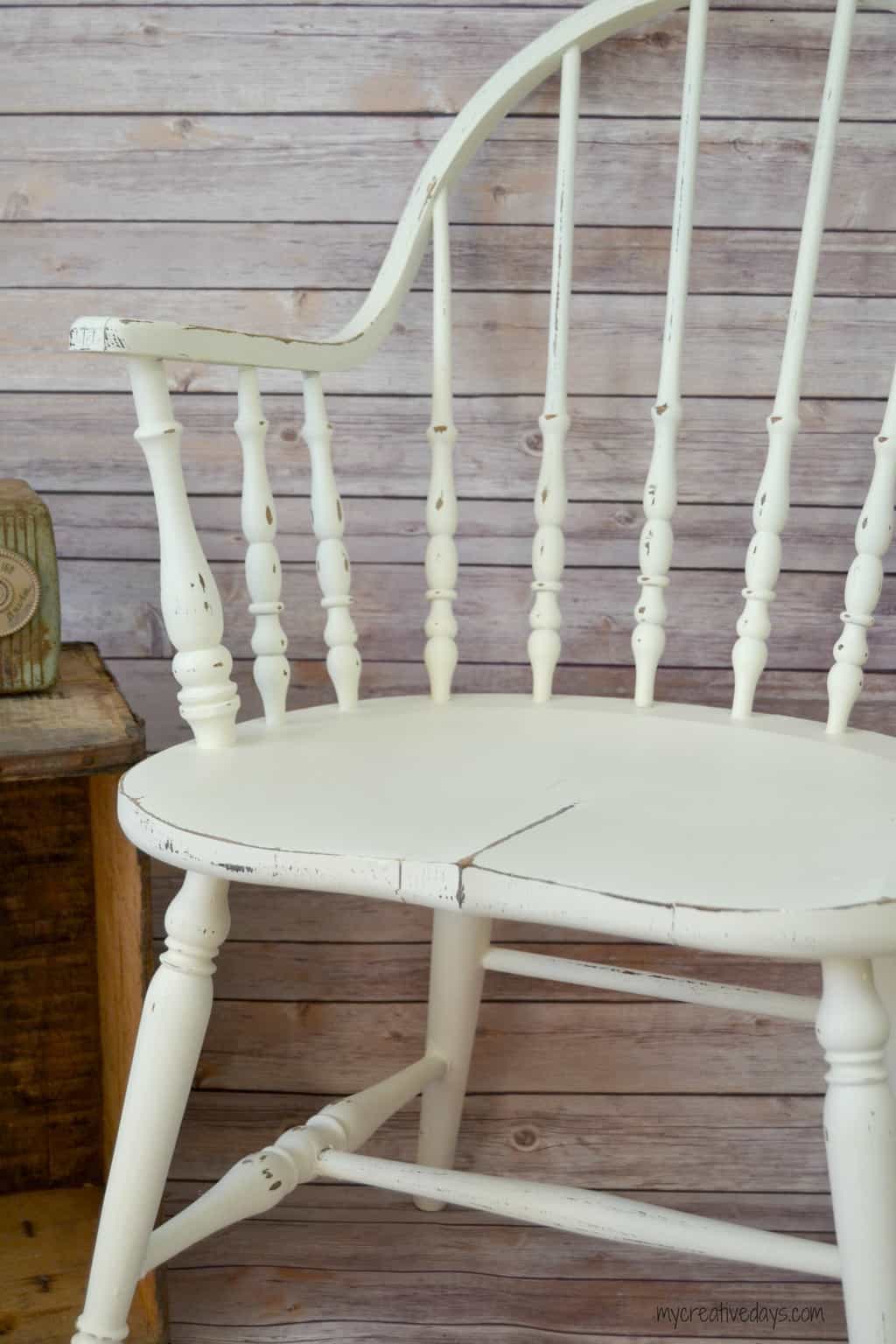 Now, I really like this chair!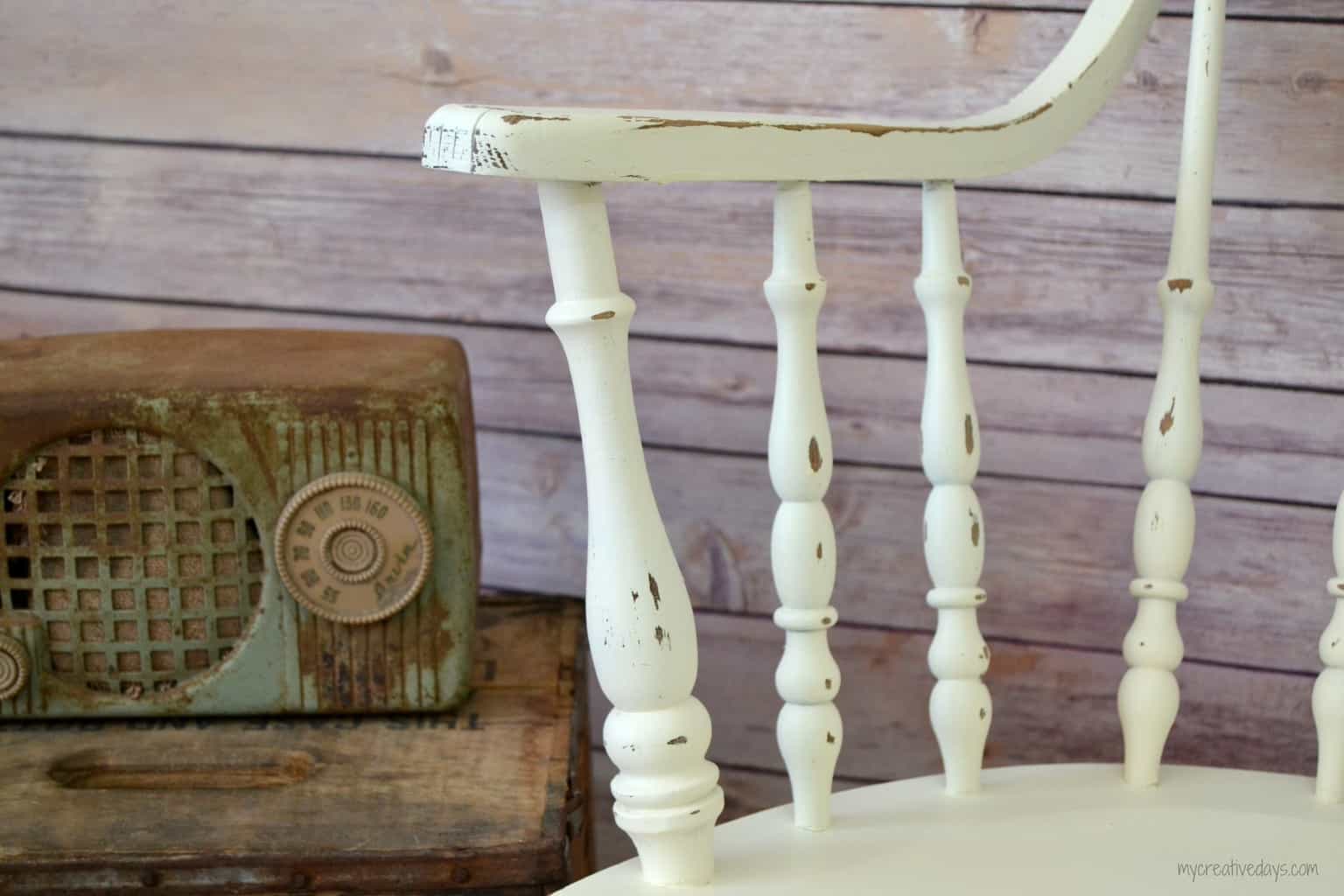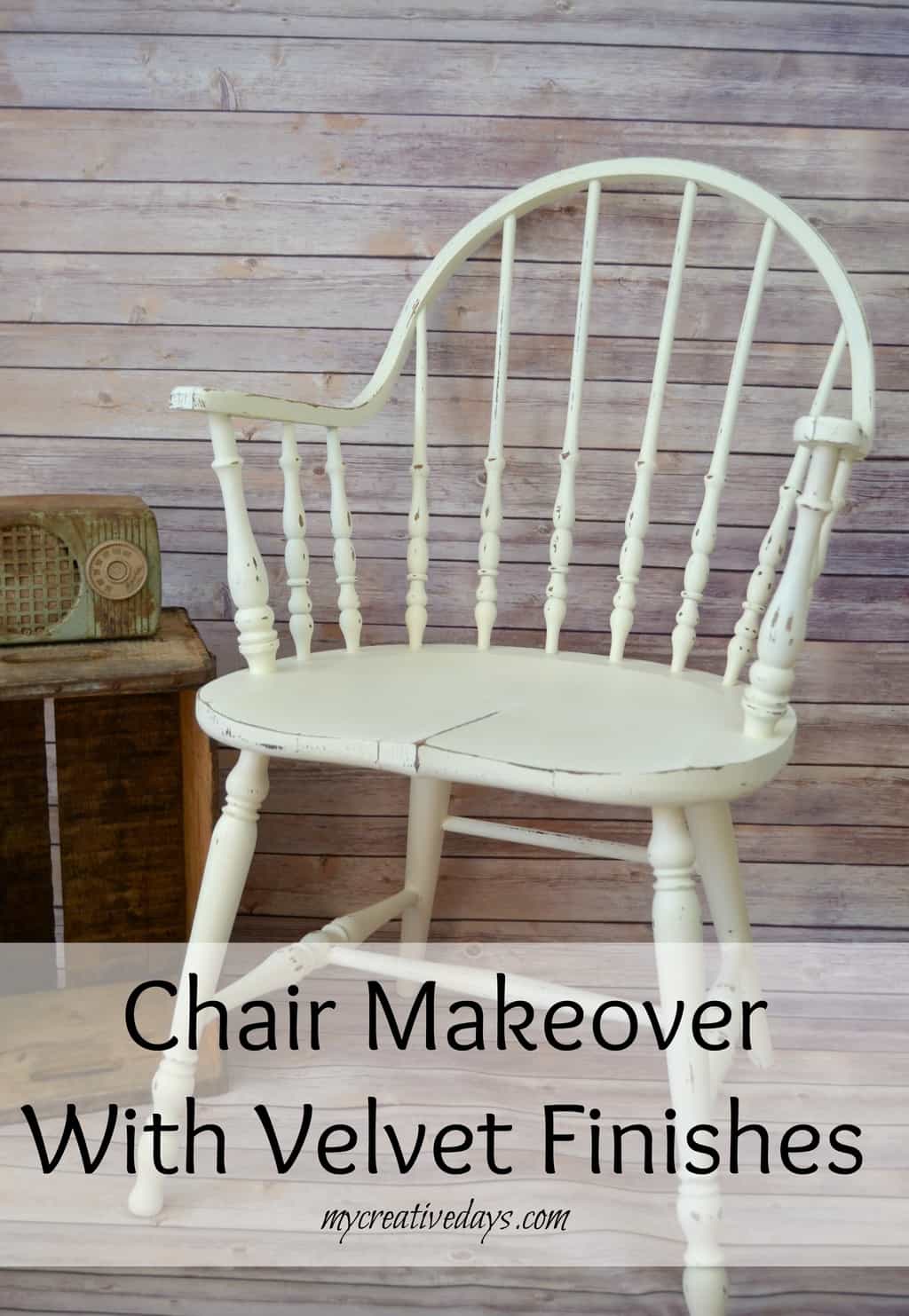 The Rococo color was exactly what this chair needed. It is bright, fresh and full of character. This best part…. it only took me a few hours to finish the entire chair (including drying time).
The Velvet Finishes paint is so easy to use and the color choices Kelli has are amazing! I can't wait to try out some more colors. I will be posting all about those projects as I get them done.