If you have been reading my blog for some time, you know that some of my favorite projects are the ones I pick up on the curb. People get rid of amazing things! My latest find was no exception.
A pair of Adirondack chairs!
I found these chairs on the curb and thought for sure they would be wobbly and not good enough to save. I was wrong! They were really sturdy and only needed a couple of screws tightened. SCORE!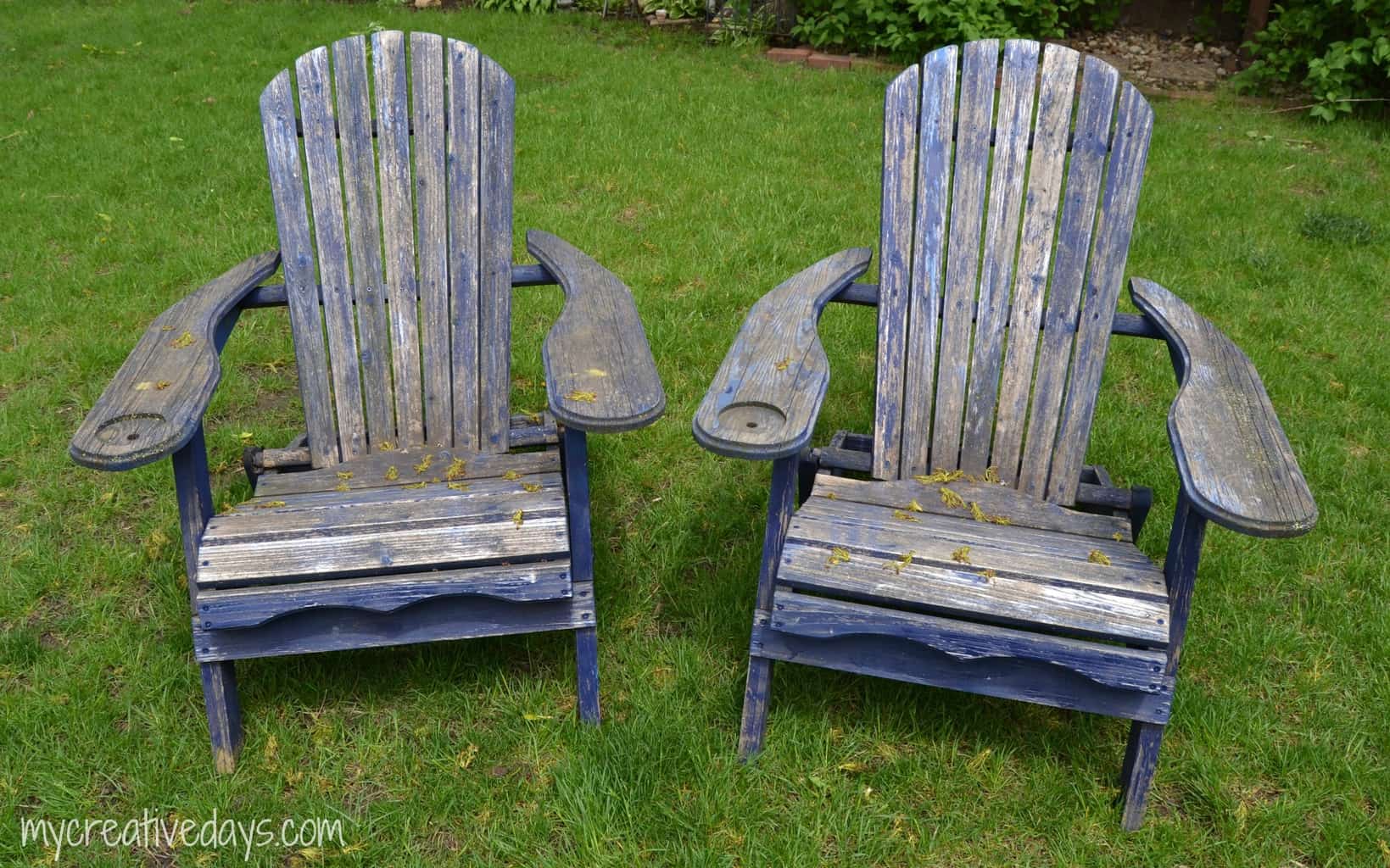 To be honest, I didn't mind the weathered look they had, but I really wanted to preserve them and make them last a long time. So, I painted them with a fresh coat of navy paint and then brushed a water seal over them.
You would never know these were curbside pick-ups. They came out beautiful!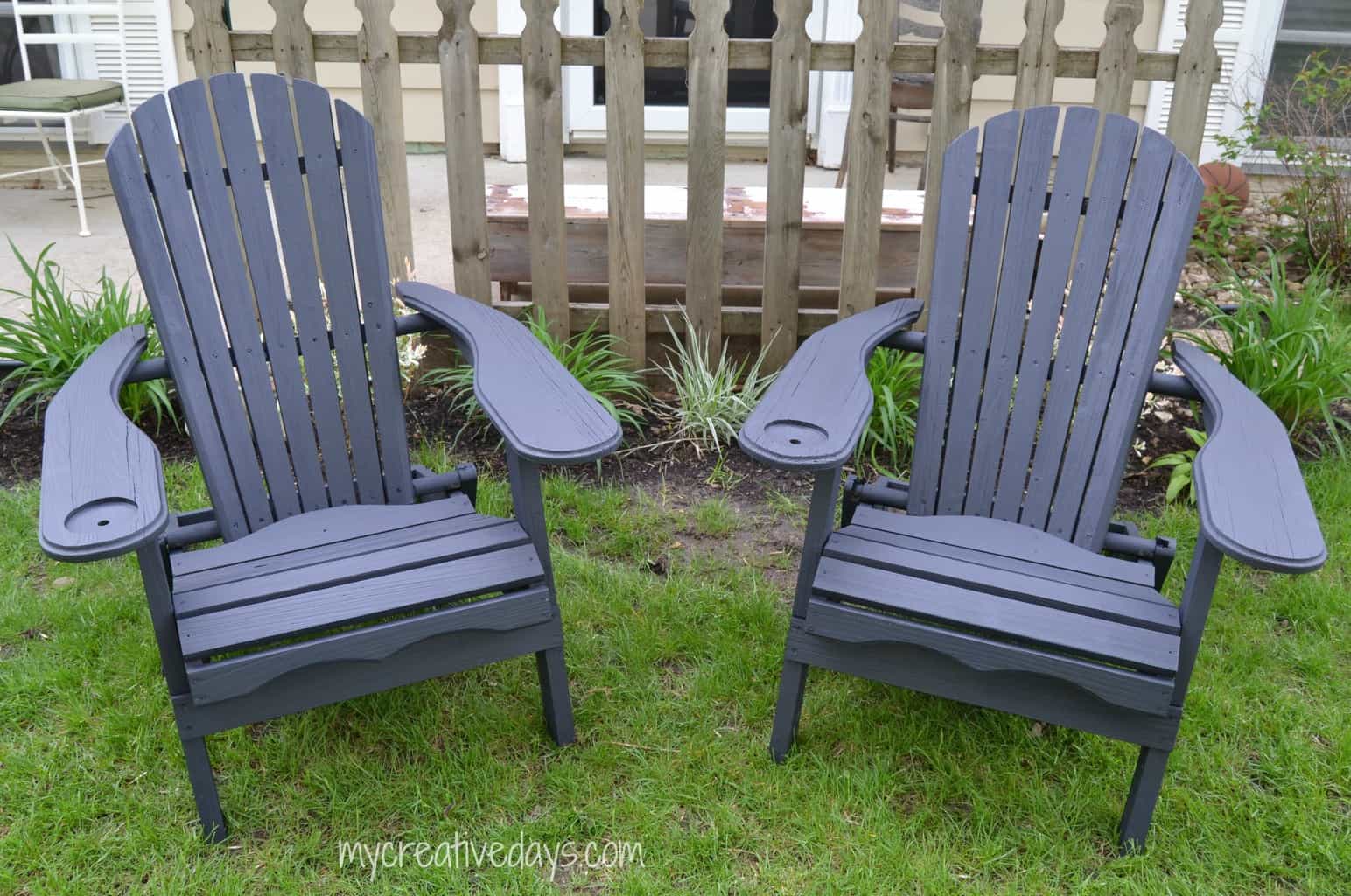 The first night they were dry, Hubby and I sat in them while we watched the kids play. They are the perfect chairs for a book or magazine and a Chai Tea Latte! 🙂
I know these chairs will be a favorite spot for Hubby and I. They are comfortable and perfect for the front yard when we are watching the kids ride bikes, scooters and/or play ball.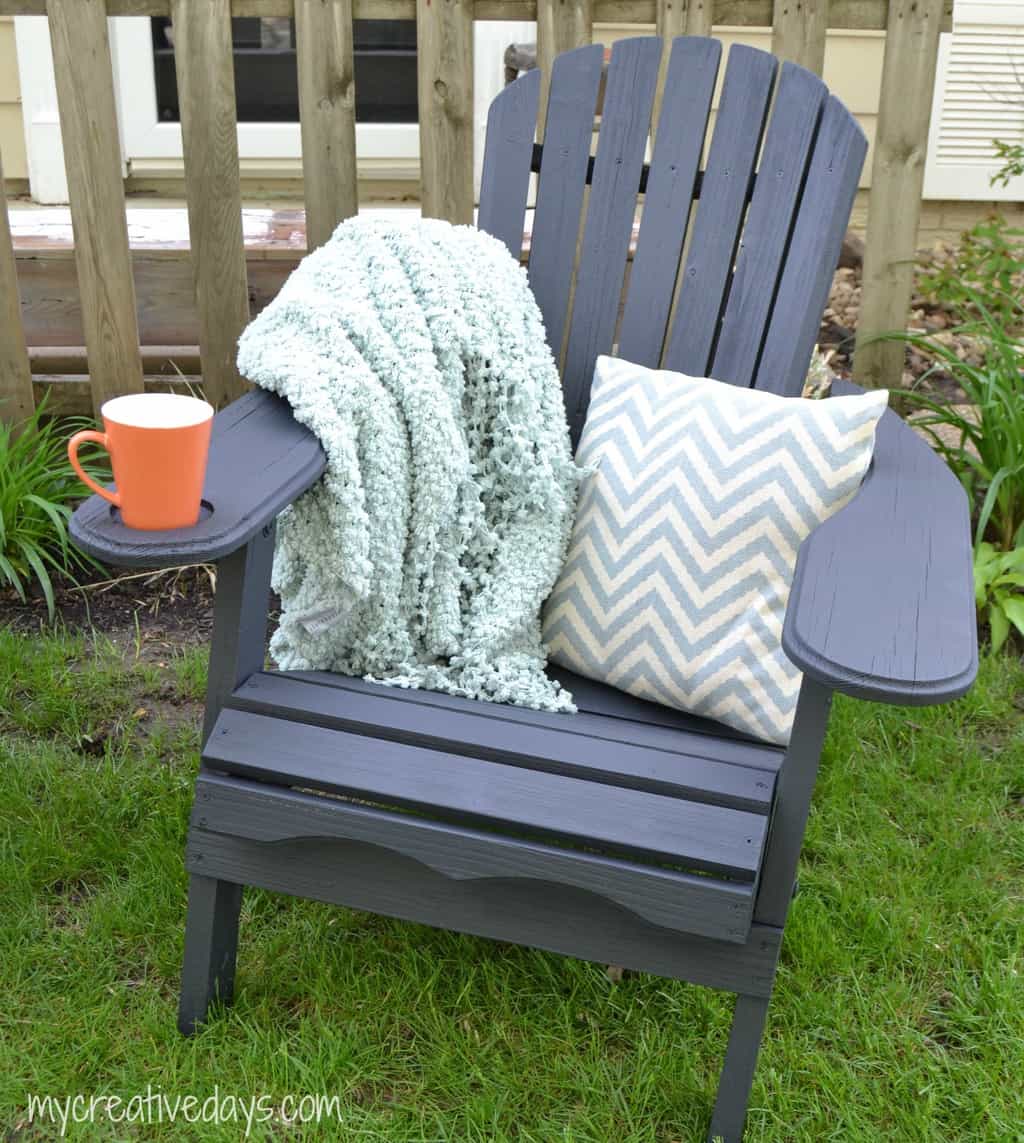 Not bad for FREE!!!
I would love to hear you brag about your curbside finds. Tell me what you have found. What has been your favorite find?