If you follow me on Instagram, you saw a glimpse of this makeover the other day.
This project has to be one of my favorite curbside rescues and makeovers yet. I am always a happy girl when I can rescue something from the curb and make it pretty again.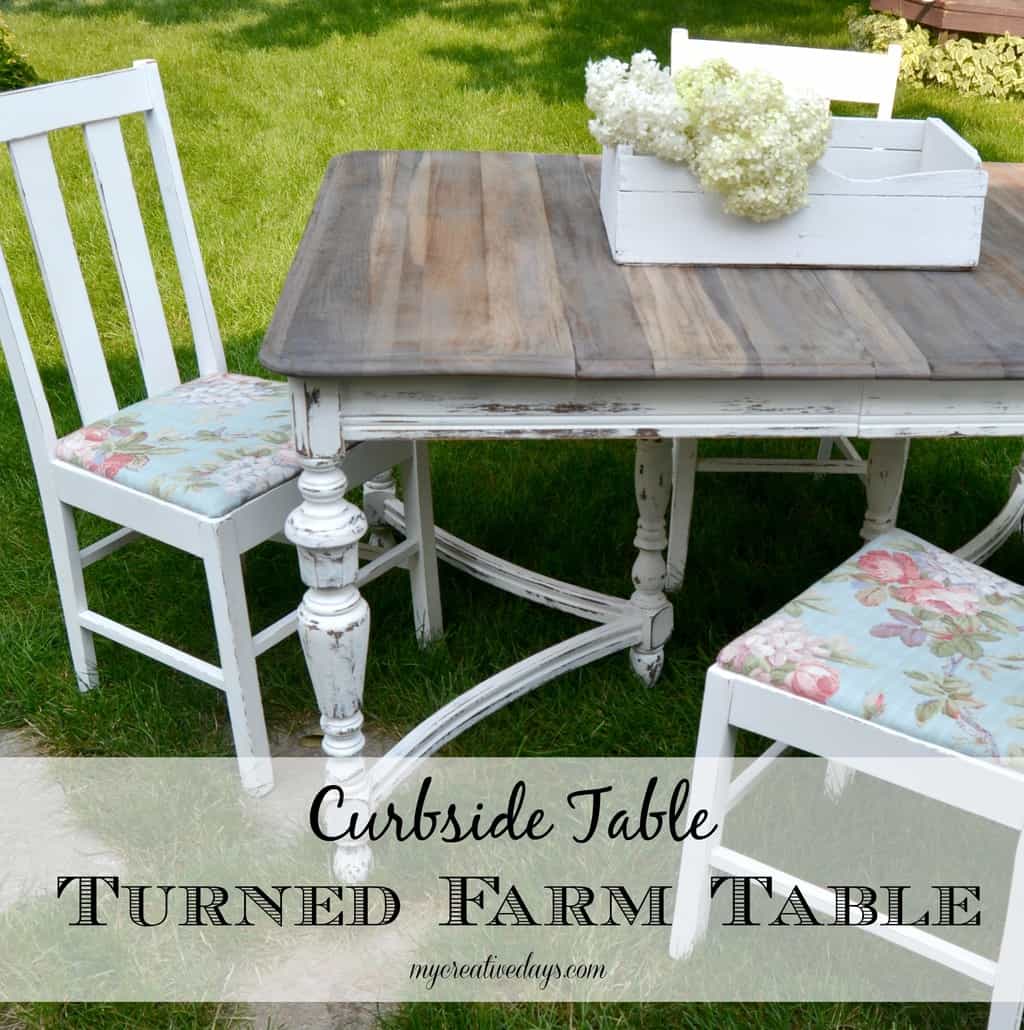 Everything about this makeover was so exciting; from seeing it on the side of the curb with "free"signs all over it to the final product.
This is what I spotted on the curb.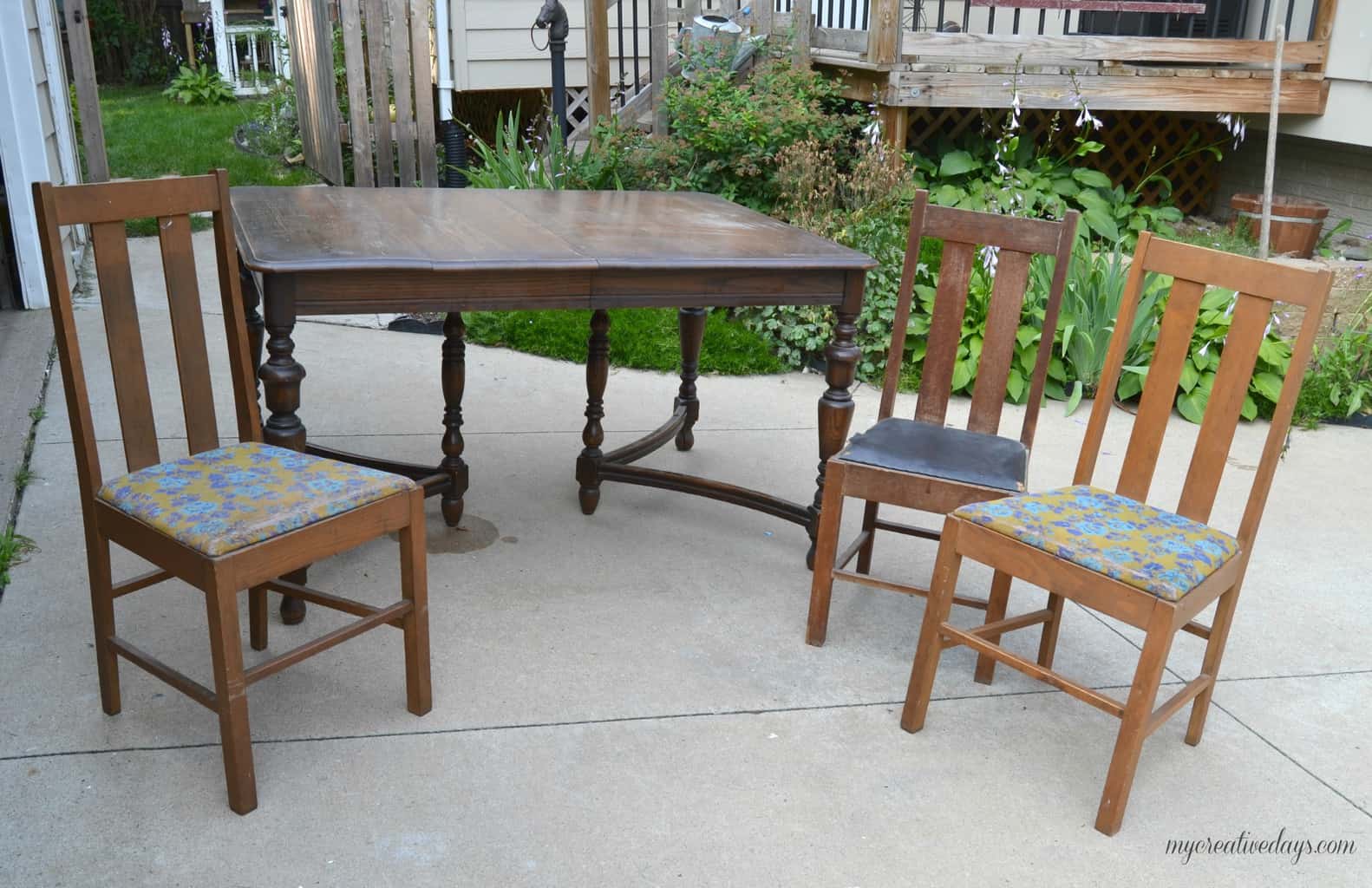 Whenever I see furniture from a distance on the curb, my heart starts pounding, my palms get sweaty and I start my "curbside questions":
Is it free?
Is it real wood?
Is it sturdy and functional?
What's wrong with it?
Can I do something with it?"
I can't get to it fast enough to answer my questions.
This time, as I got closer and saw what it was, my van couldn't stop fast enough.
It was free.
It was real wood.
It was all sturdy and still functional.
There were a few things "wrong" with it. (More about that later in the post).
YES! YES! YES! I can do something with this furniture!
When I got out to look at it, the owner came out. He told me that it was his mom's set and it has been sitting in his basement for a very long time. Then, he went on to tell me some very bad news……
If I would have been there ten minutes ago, there were three more chairs.
Someone had just come by and grabbed three of the chairs.
Are you kidding me?
No way.
I told him I would have been better not knowing that. 😉
He wanted the set out of his basement and I was happy to take it off his hands.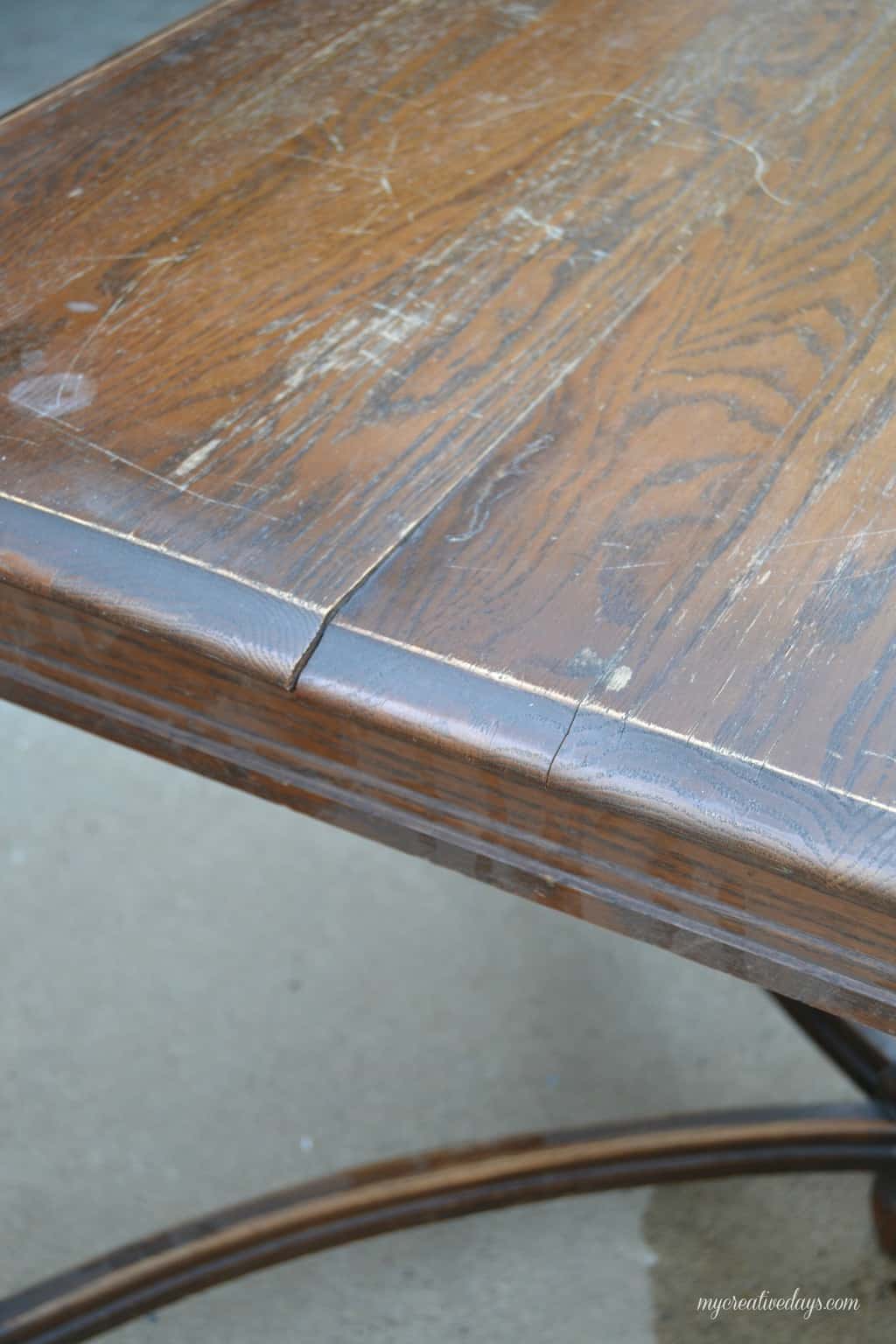 There were a few "issues" with the table, but nothing that scared me away.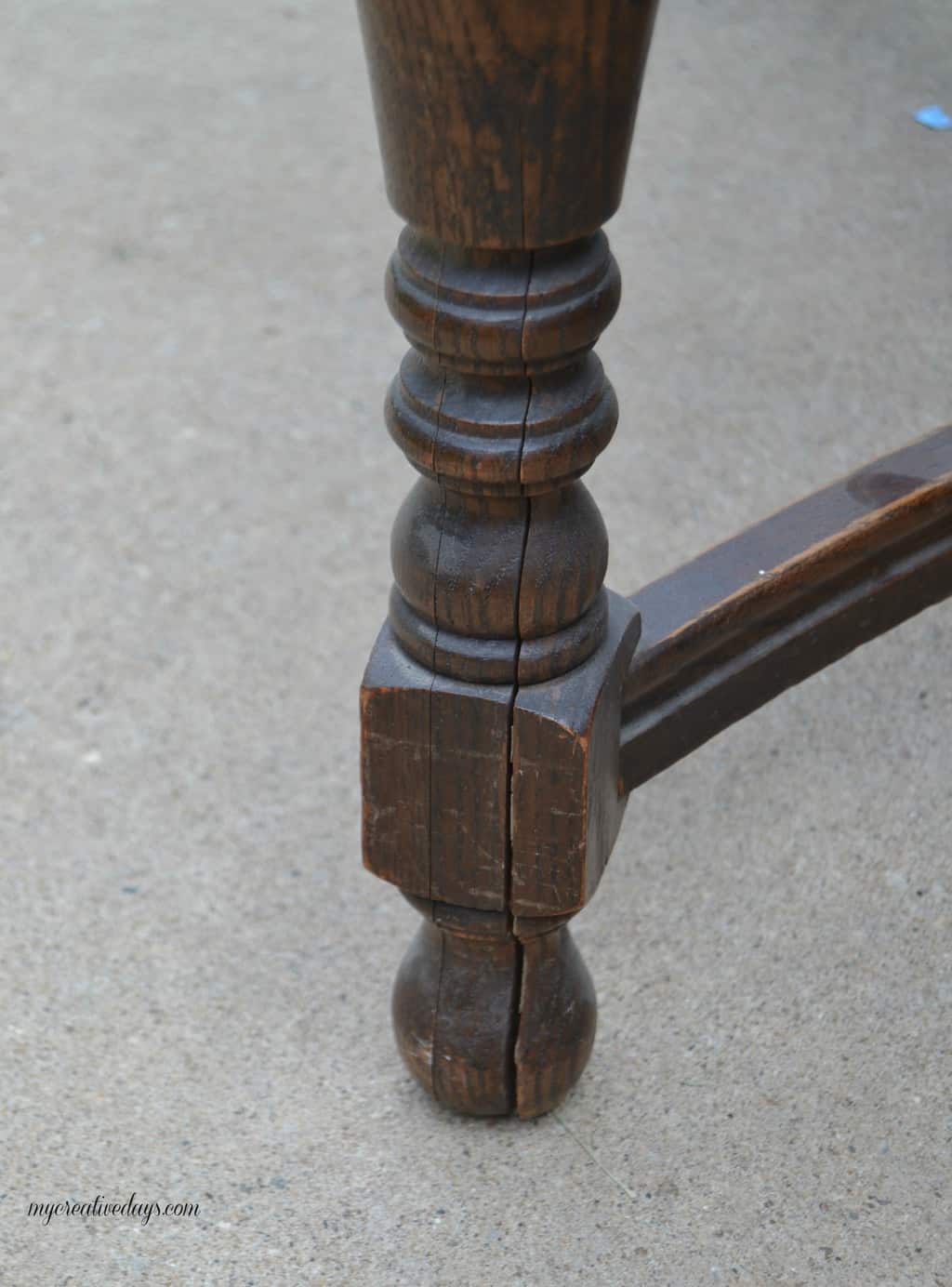 The chairs were all in good condition, but didn't match.
I didn't mind the vintage fabric that was on two of the chairs, but it was too worn.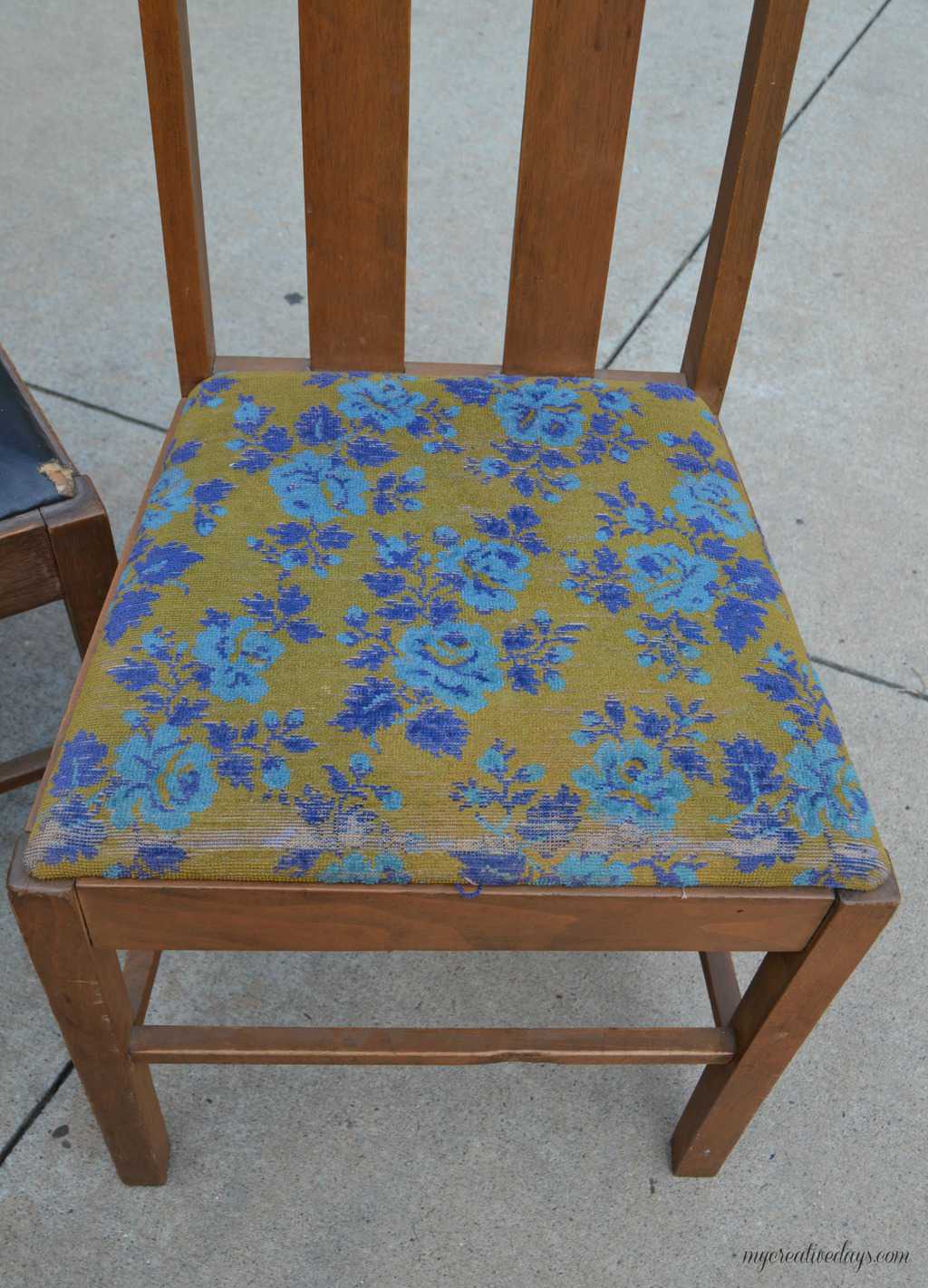 I knew exactly what I wanted to do with the table as soon as I got it home.
All other projects were put on hold so I could tackle this set.
To start, I sanded the top down to the bare wood. I left the legs as they were and just washed them.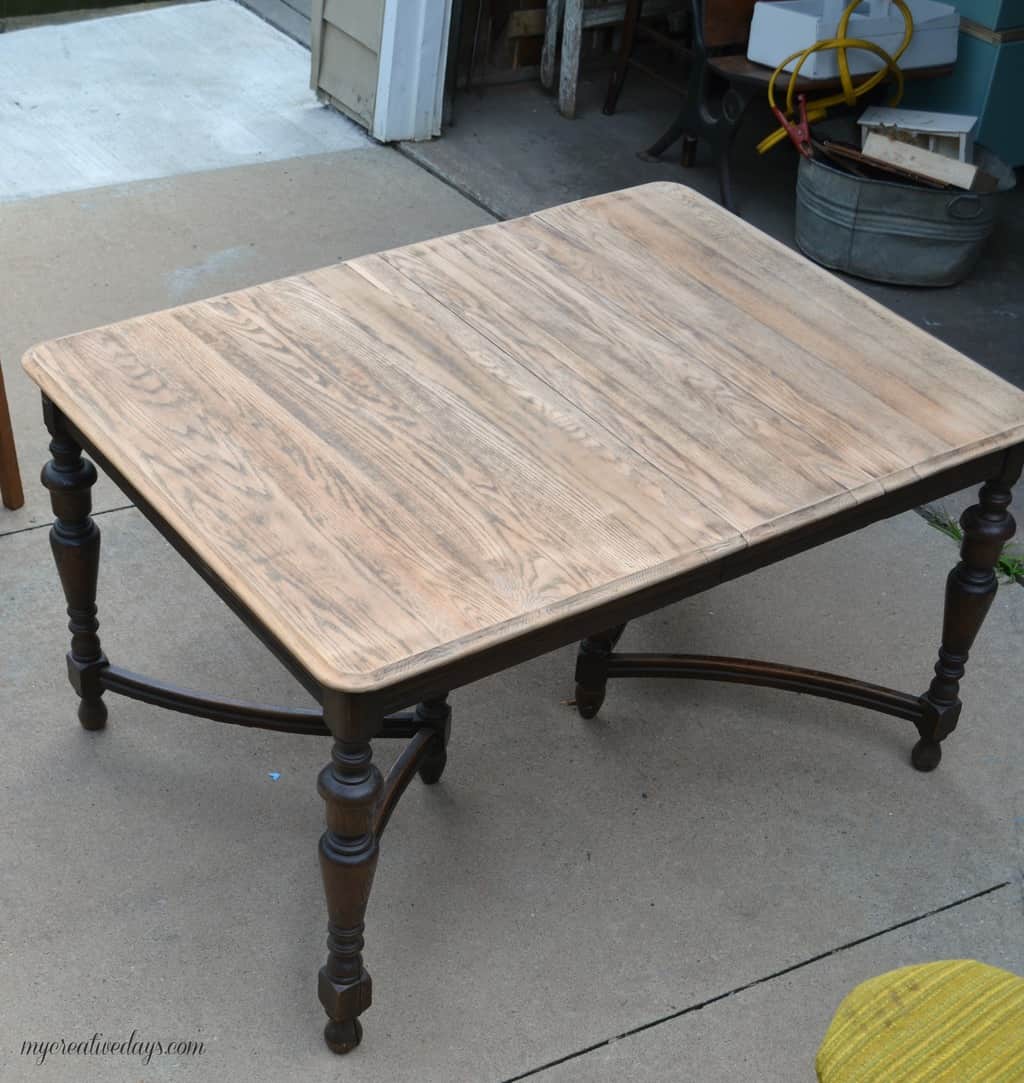 I used Weatherwood Stain (Reclamation) on the top of the table.
This stuff is liquid gold!
As I was applying it to the table, it looked clear.
I didn't think it was going to work.
Then, after a minute or so went by, the top of the table was a beautiful, weathered gray color!!!!
Now, I was really excited! This table was going to be a beautiful farm table.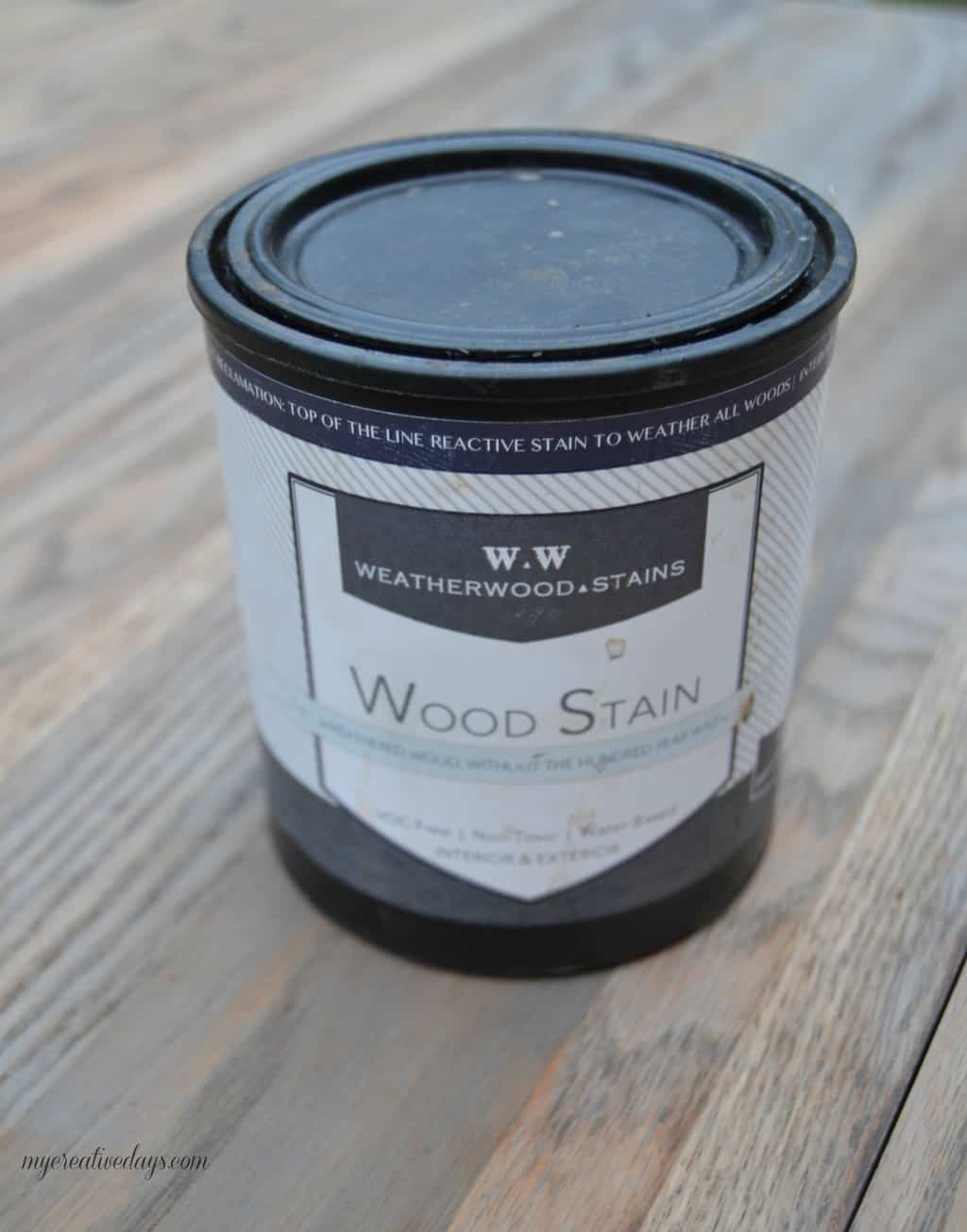 To unify the chairs, I brought out my trusted Finish Max Sprayer from HomeRight and painted them all white.
Chairs are not my favorite thing to paint, but this sprayer makes them so easy to do and it is much quicker than using a brush or roller.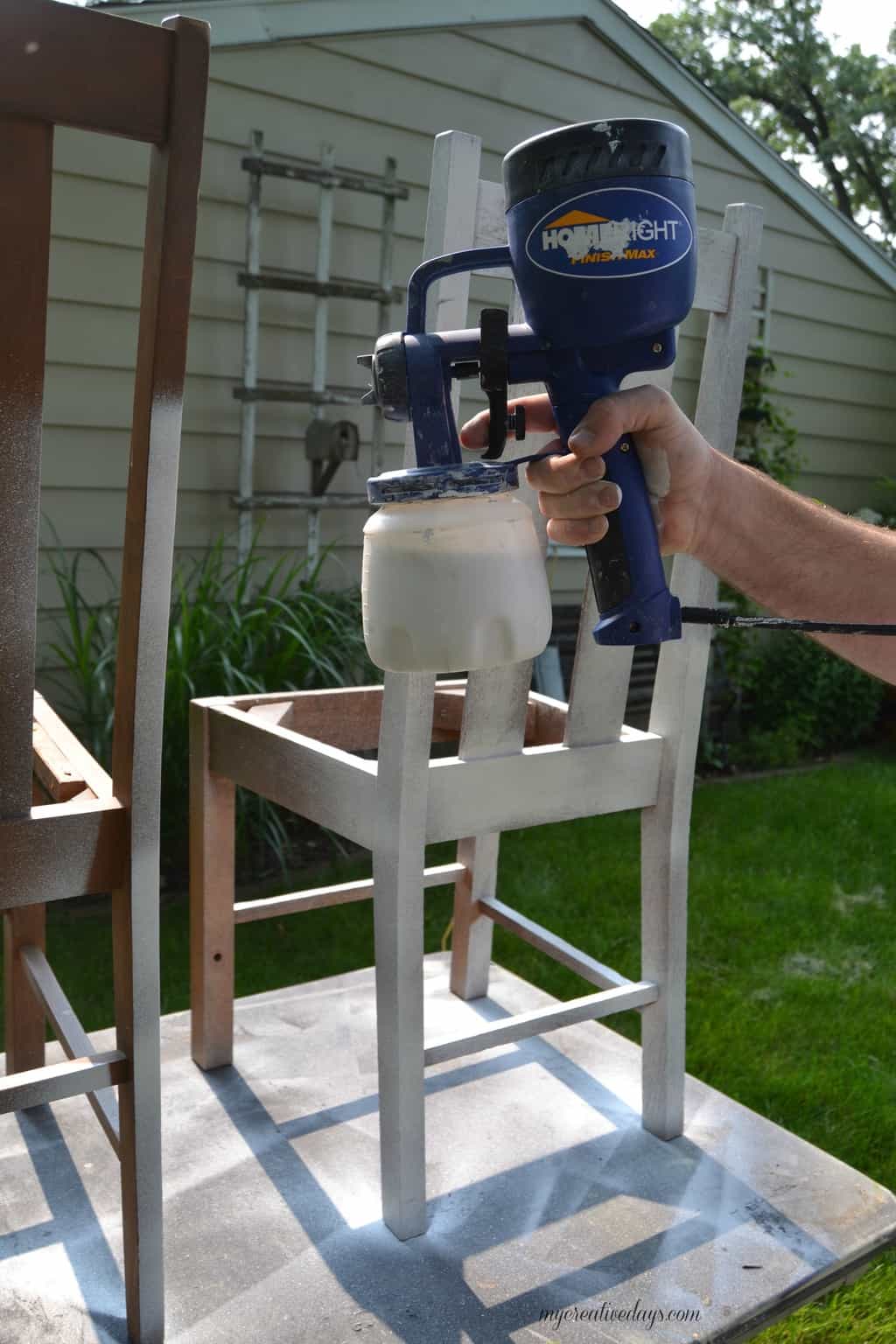 For the legs on the table, I painted them white and distressed them with sandpaper.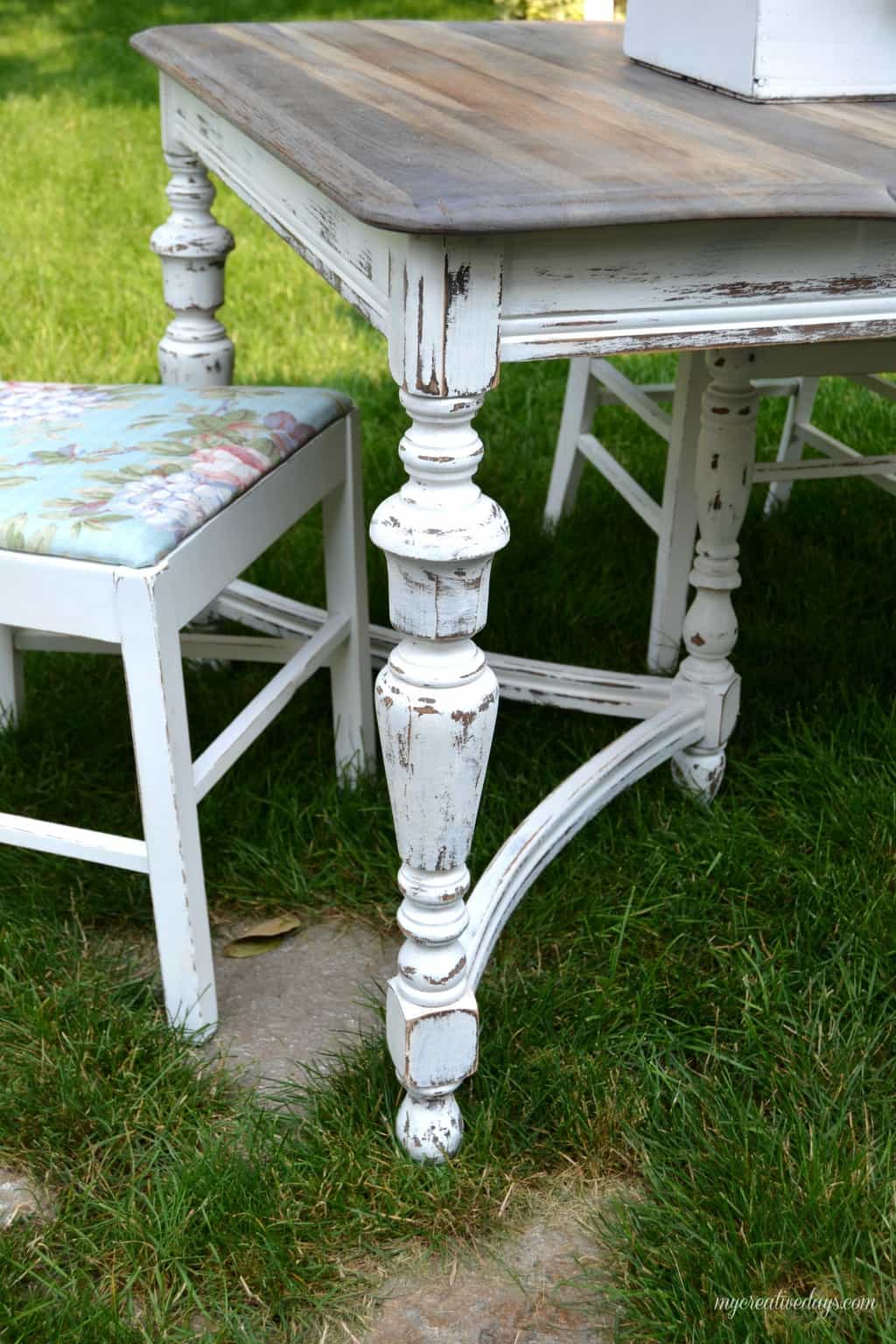 I recovered all of the chairs with fabric I had let over from a pair of chairs I did.
Since there were only three chairs with the table, I painted a wood chair I had in the garage white to go with the set. It didn't have a fabric seat, but was close to the same style so it worked.
Look at this curbside set now!!!!!!!!!!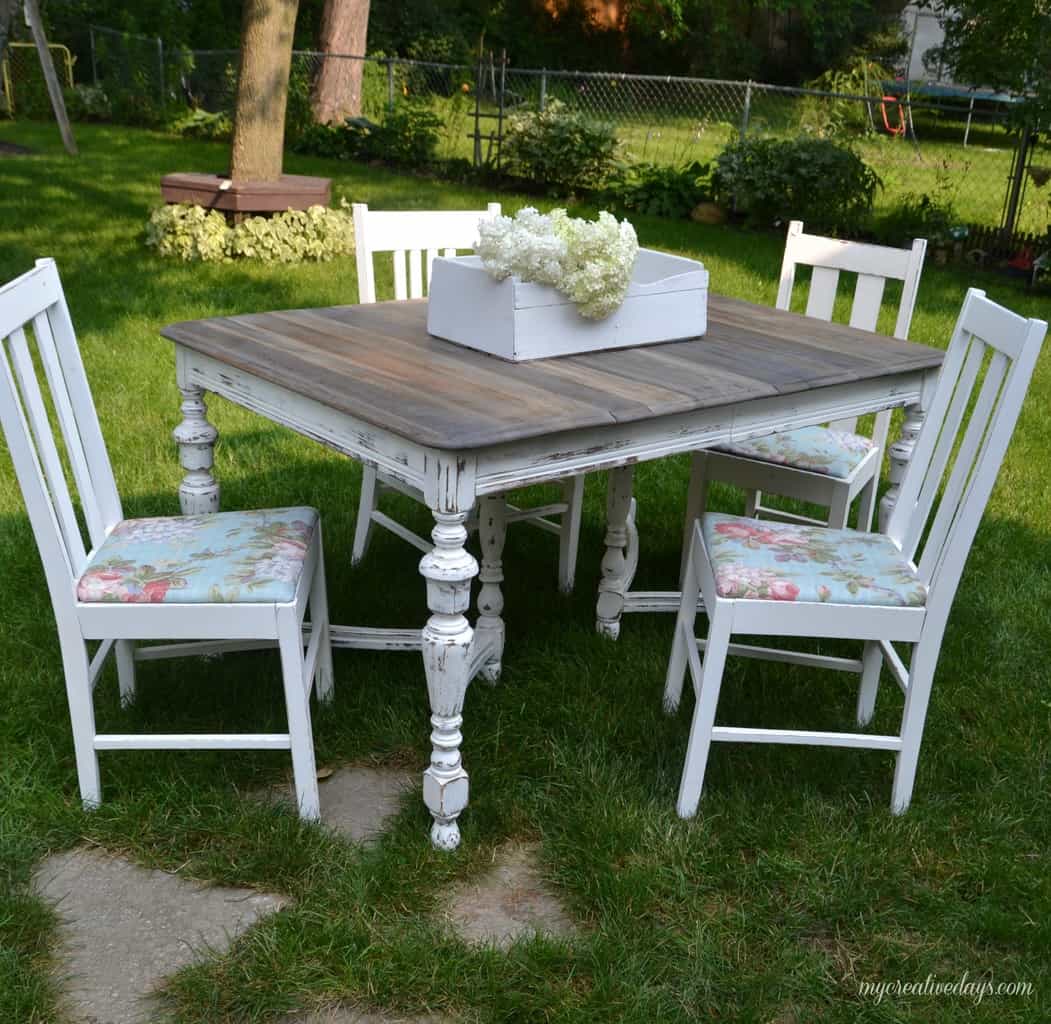 The Weatherwood Stain looks so good on the top.
It is "weathered" to perfection.
I will be using this stain on many, many more projects.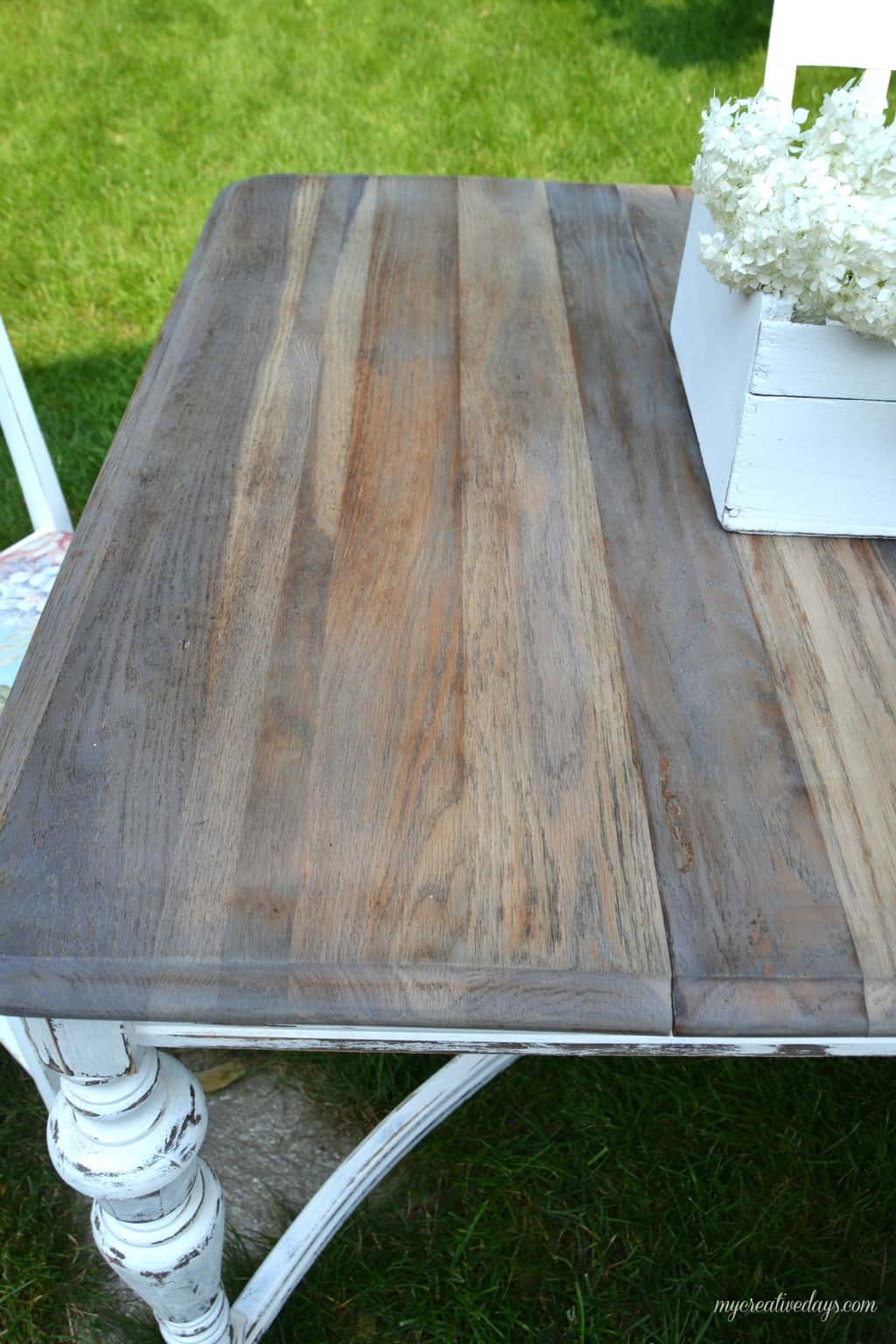 I distressed the chairs with some sandpaper as well.
The new fabric makes them lighter, brighter and so pretty!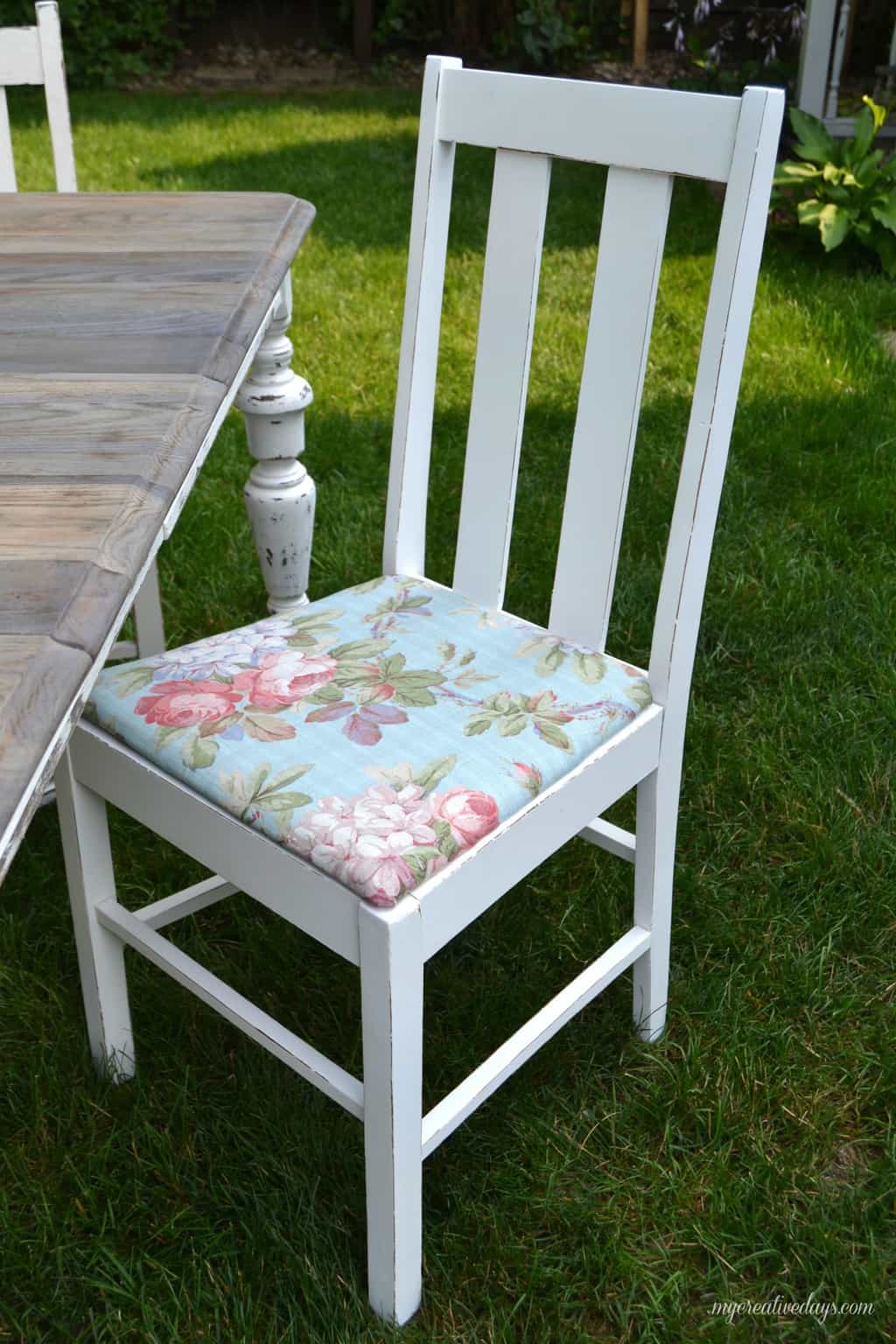 As I was taking pictures for this post, I started getting a pit in my stomach thinking about the end of summer, the end of all the flowers and the end to all the natural light I am taking for granted right now. It is so much fun taking pictures when everything looks so pretty and the days are longer and lighter.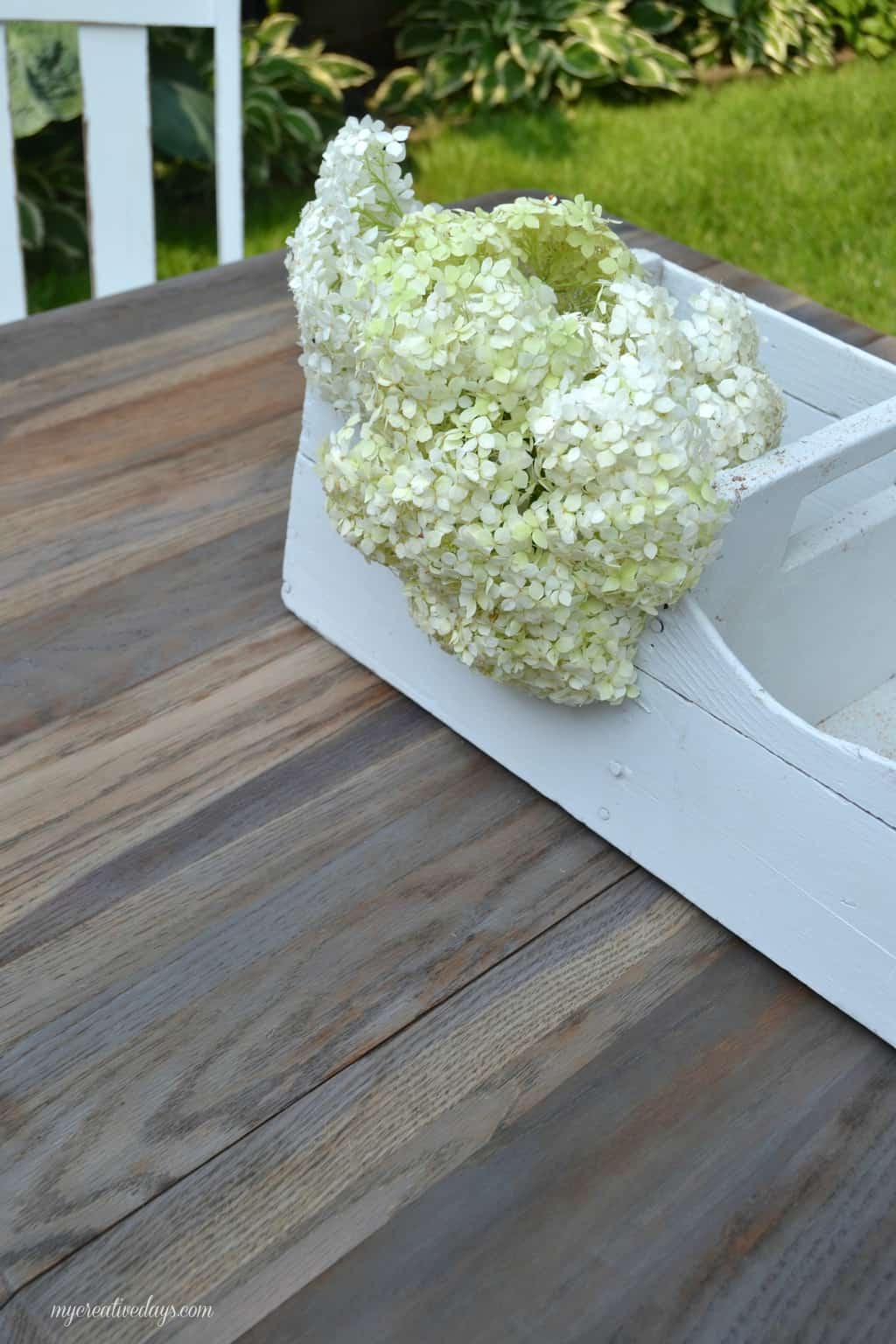 Here are a few more beauty shots of this cast-off table.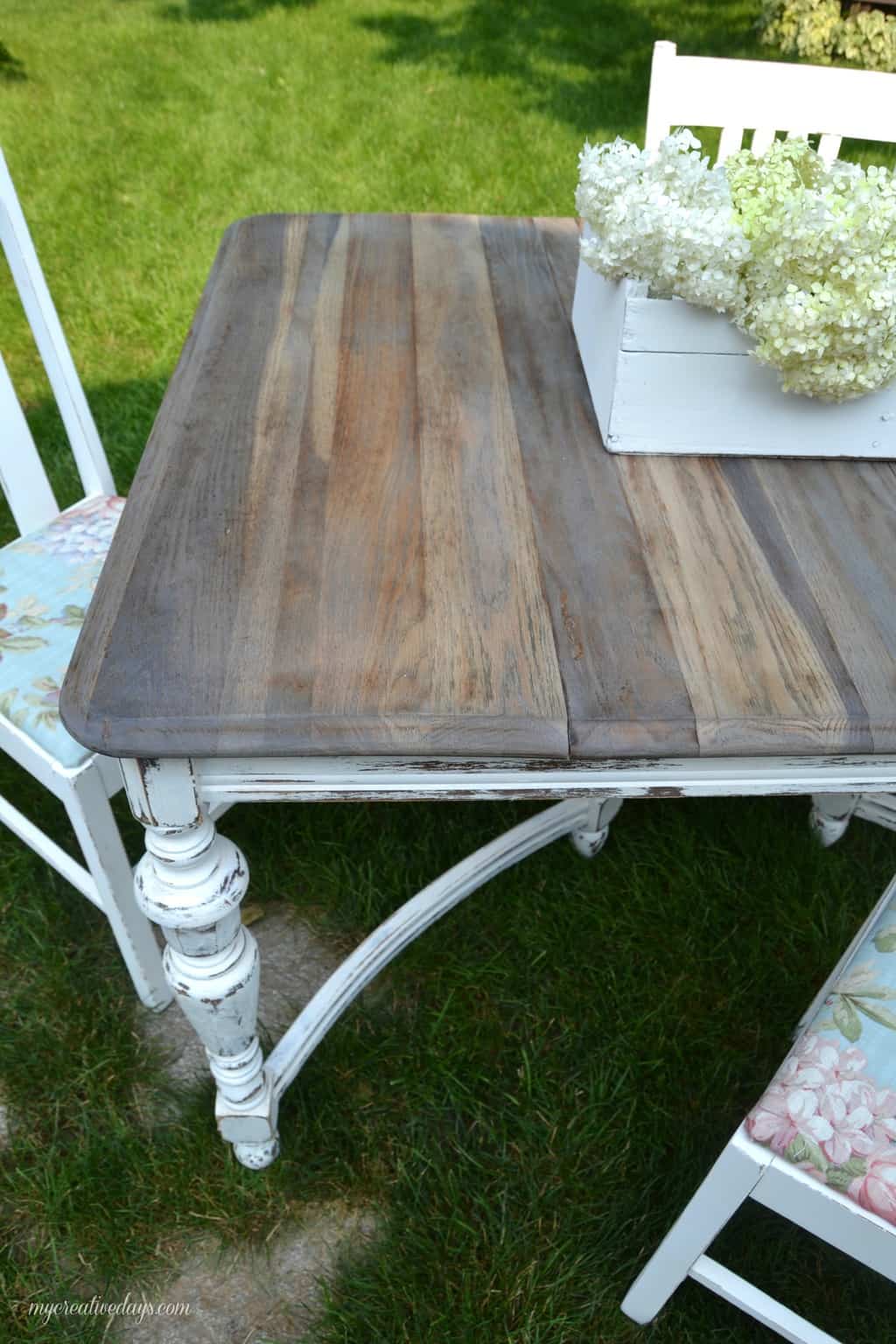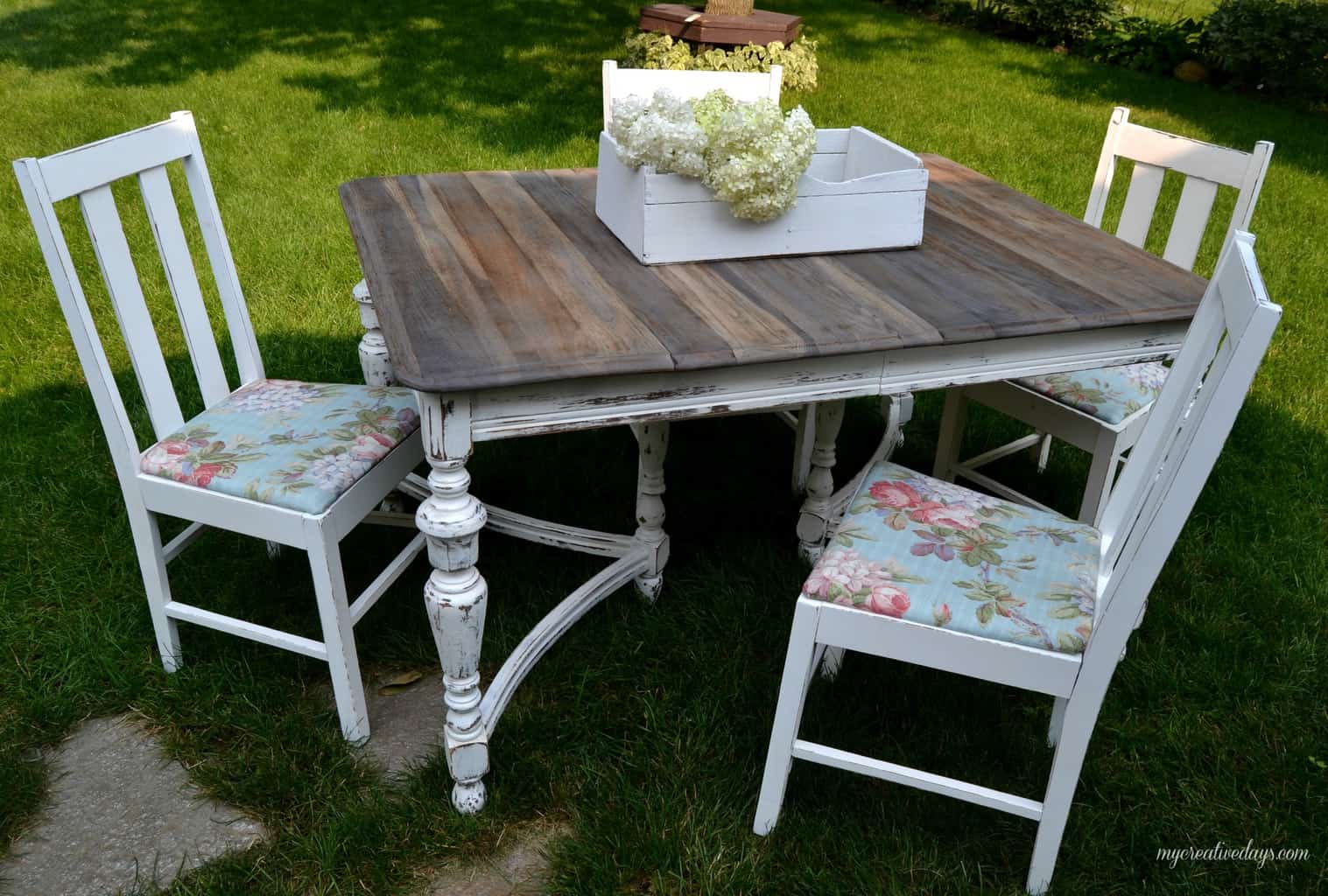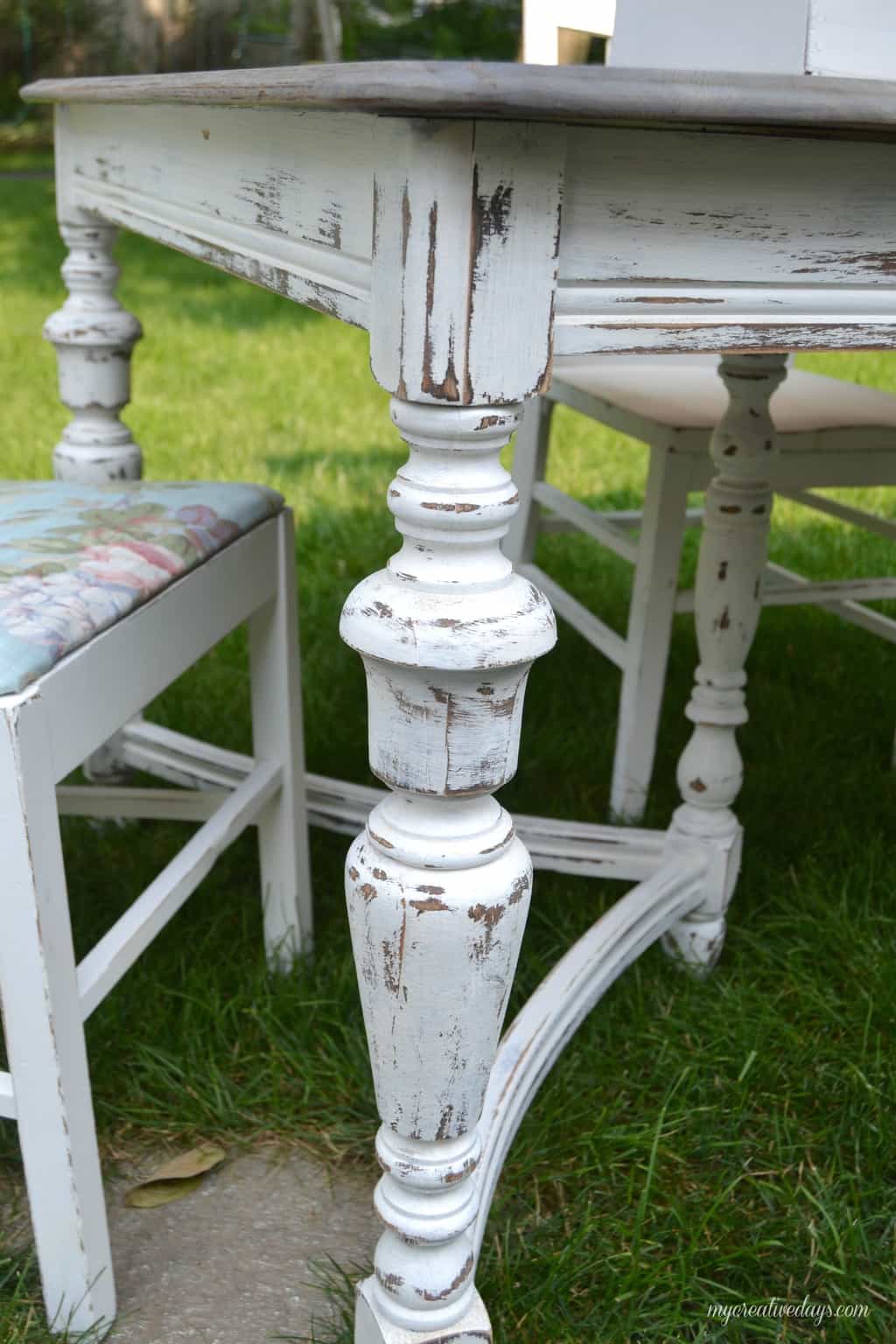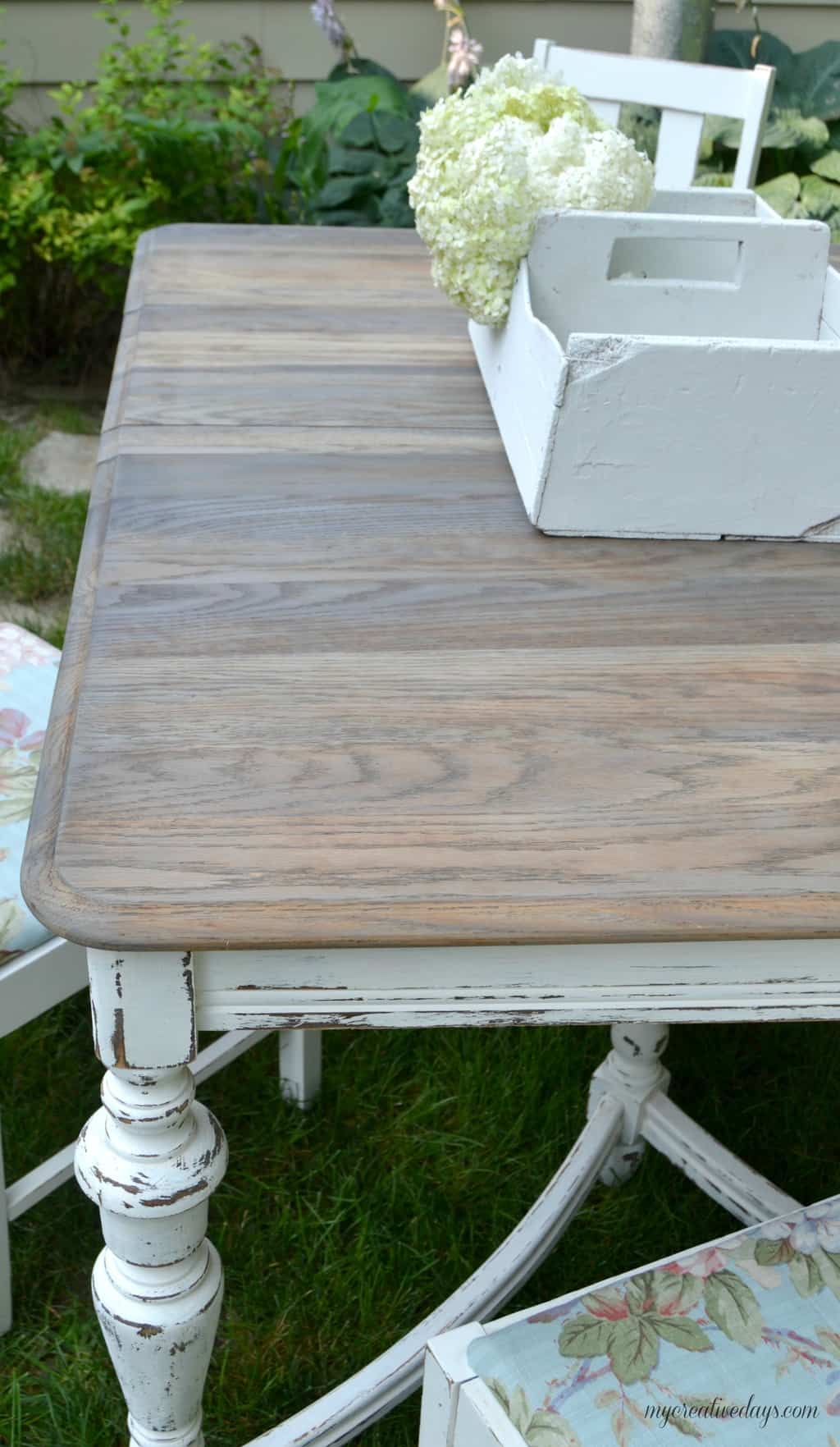 Who knew an old table and chairs on the side of the road could be so beautiful.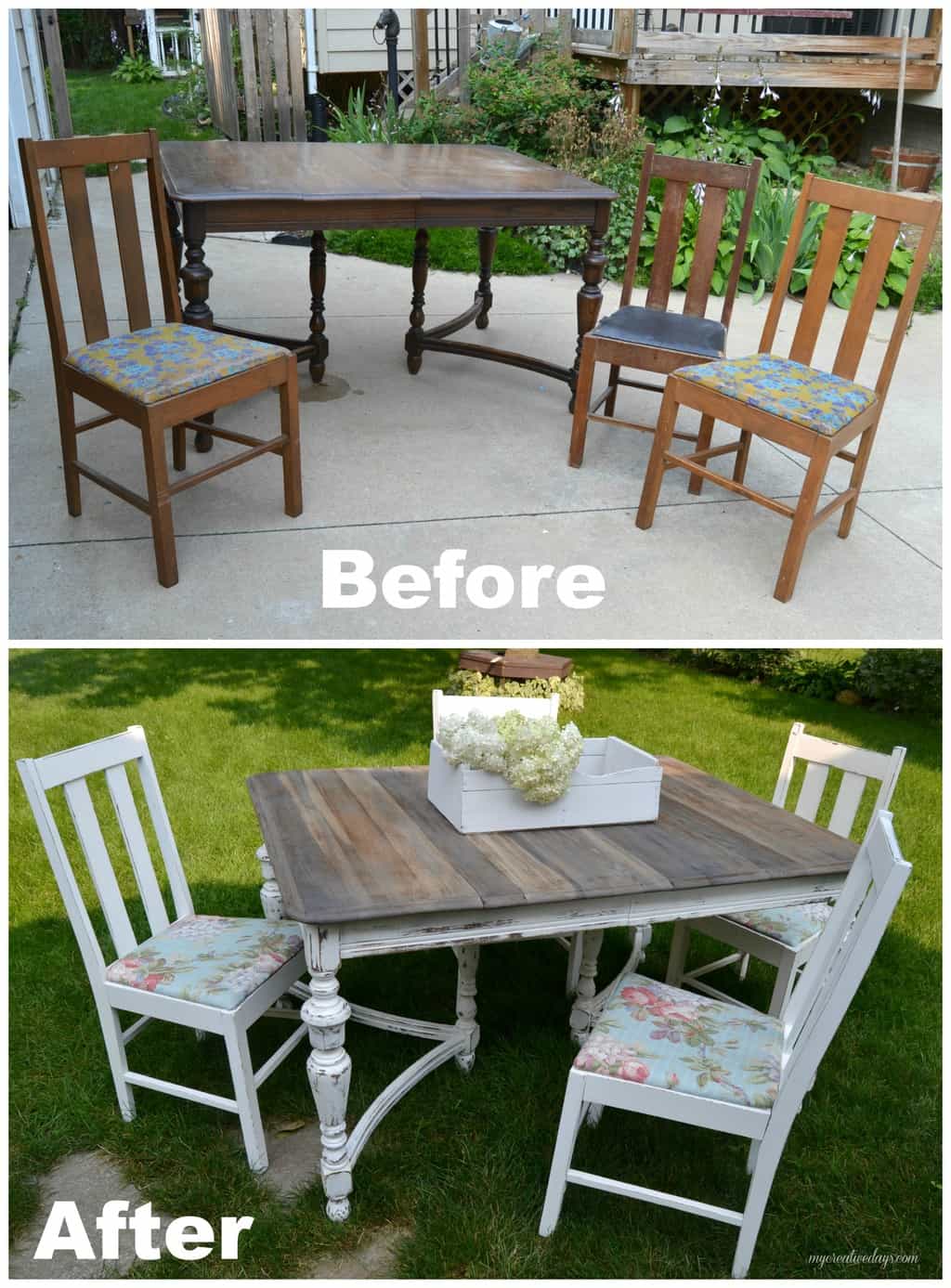 I was thinking about switching out our table and chairs for this set, but it sold faster than I had time to think about it. It went to someone who really needed a set and who loved the style. I couldn't be more happy.
I just wish I could find more amazing pieces to rescue from the side of the road.
If you know of any curbside treasures in need of rescuing, let me know!!! 😉