This has got to be one of my favorite transformations! I am so excited to share this project with you. I picked this table up from the curb. I was not sure what I was going to do with it, but I knew the wood alone could be used for many different projects.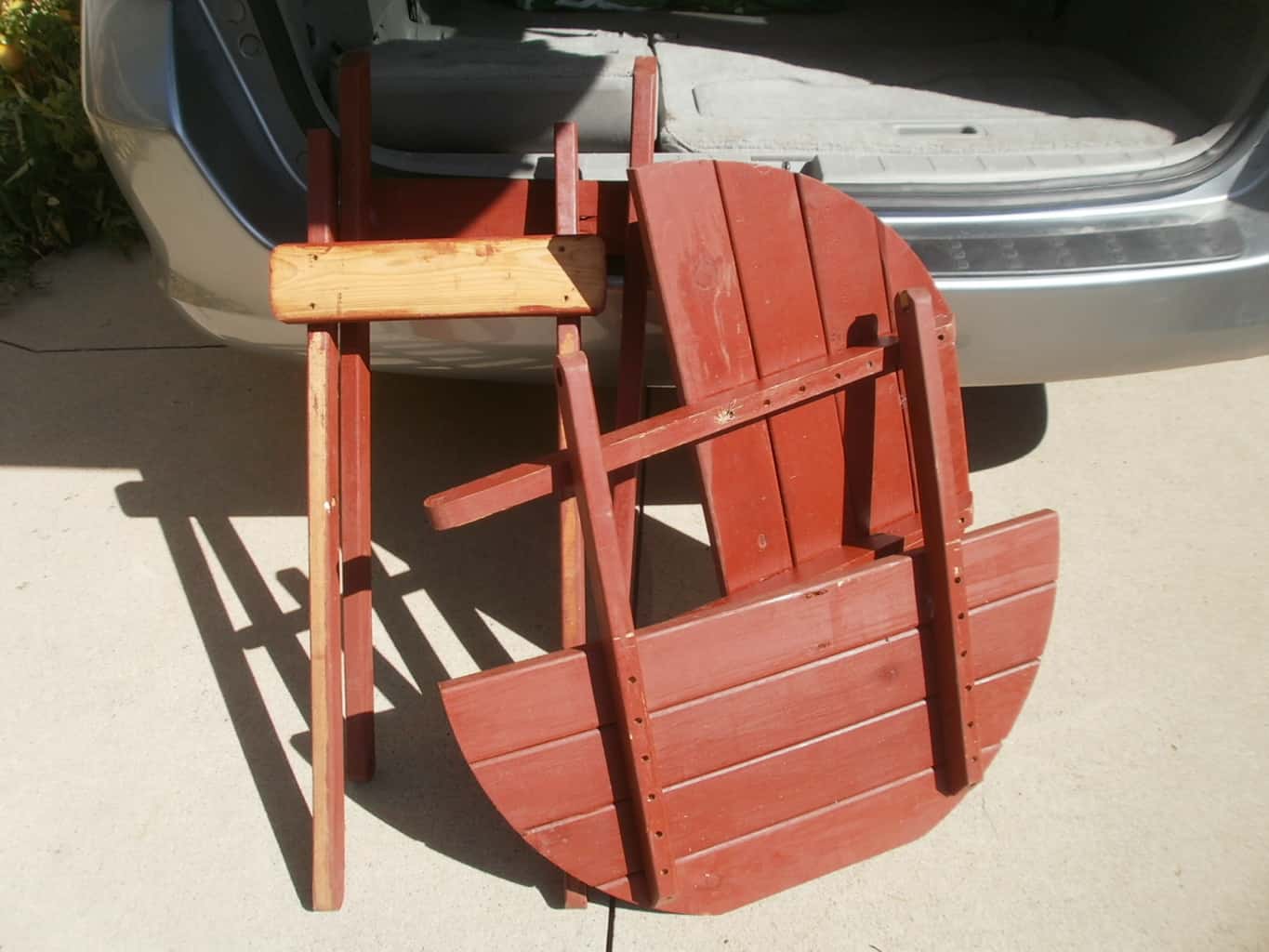 When I got home and took it out of the van, my husband started putting it together.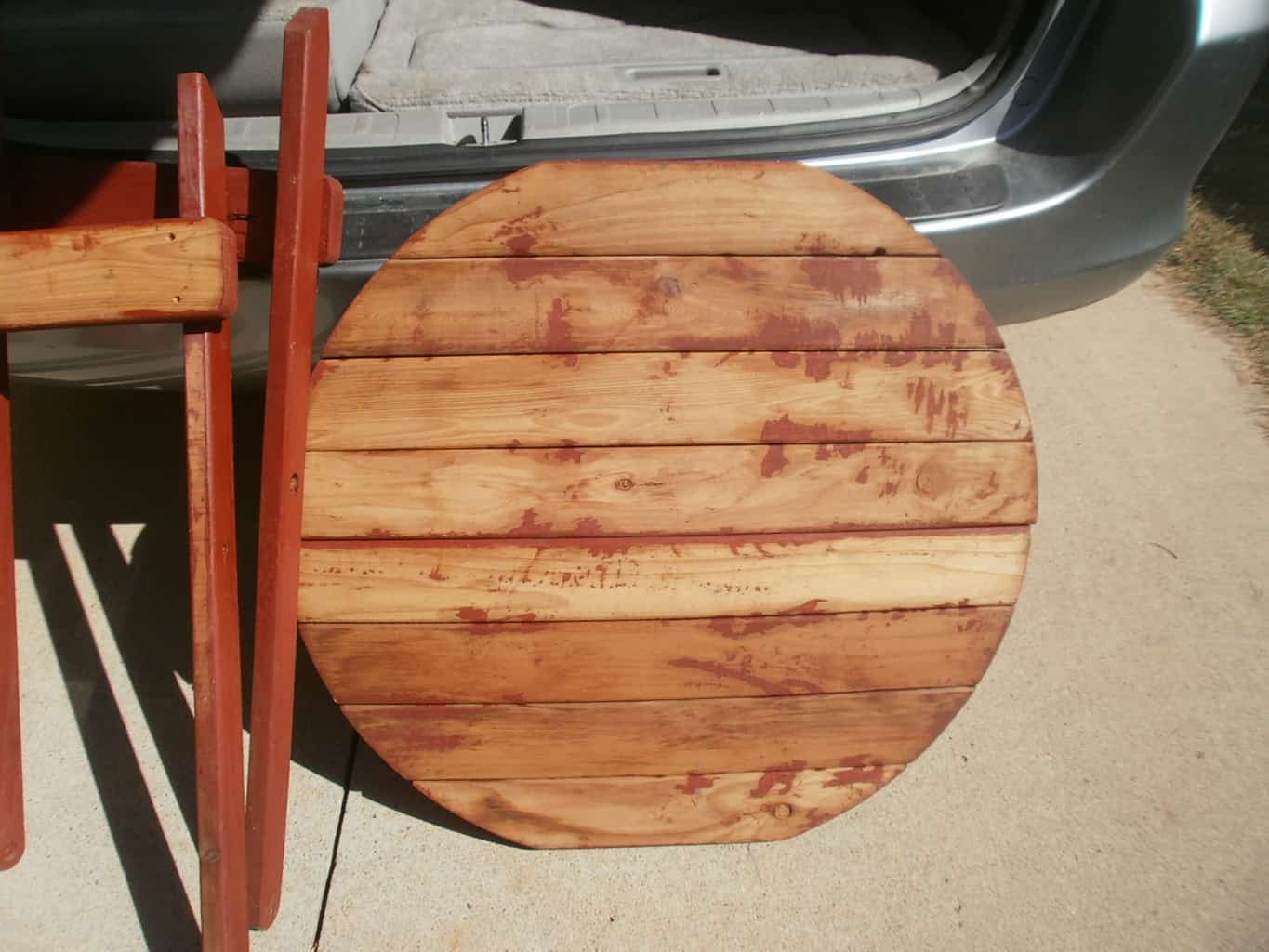 Do you see it? Do you see it?
I instantly saw a pumpkin! I asked my husband if there was a way to use the legs as a "stand" to hold the "pumpkin" up??
All he had to do was cut one of the leg parts down and attach it with a bolt and chain.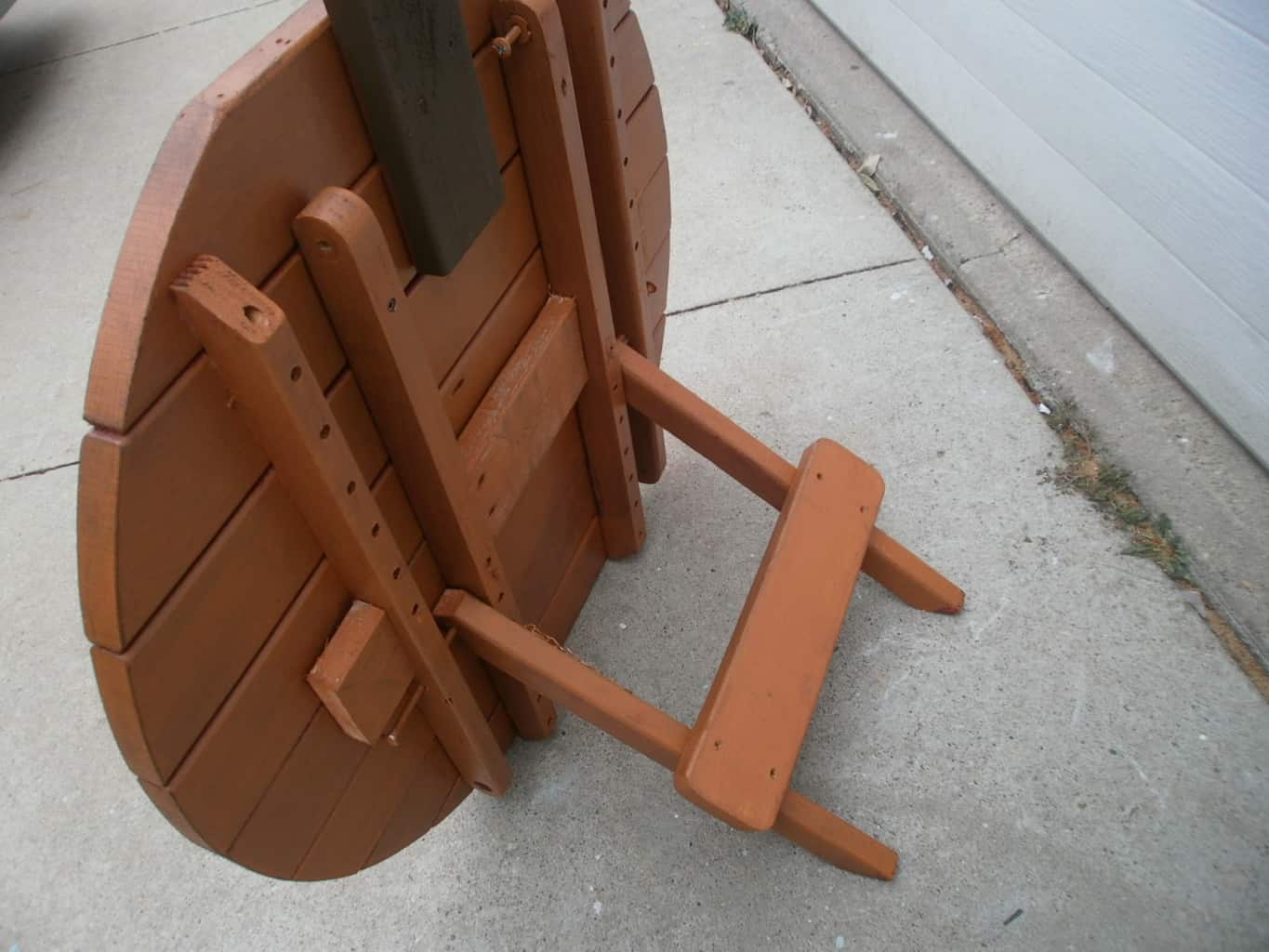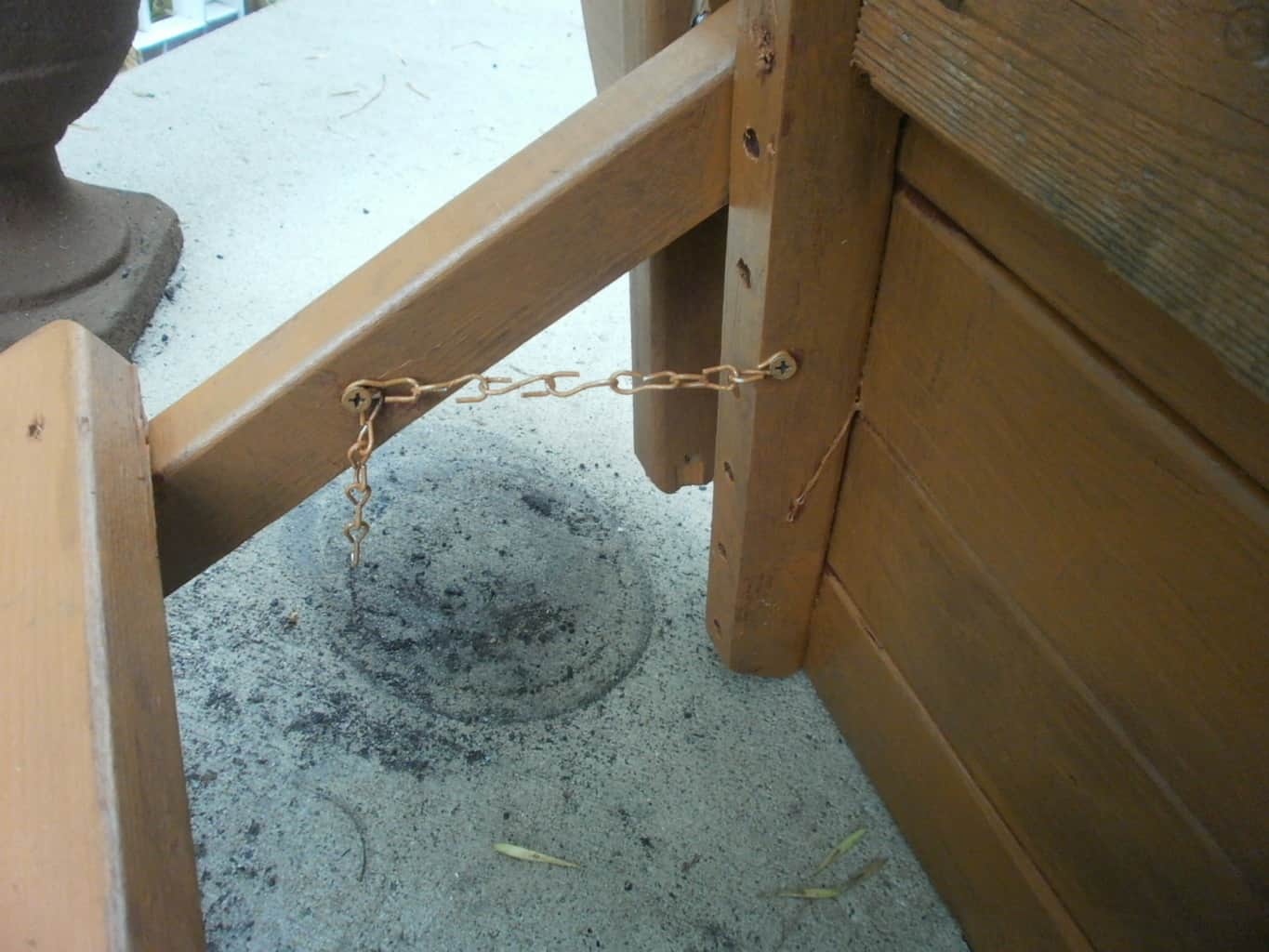 He used a piece from the other leg for the stem. I painted it brown. I like how rough it looks – just like a pumpkin stem is!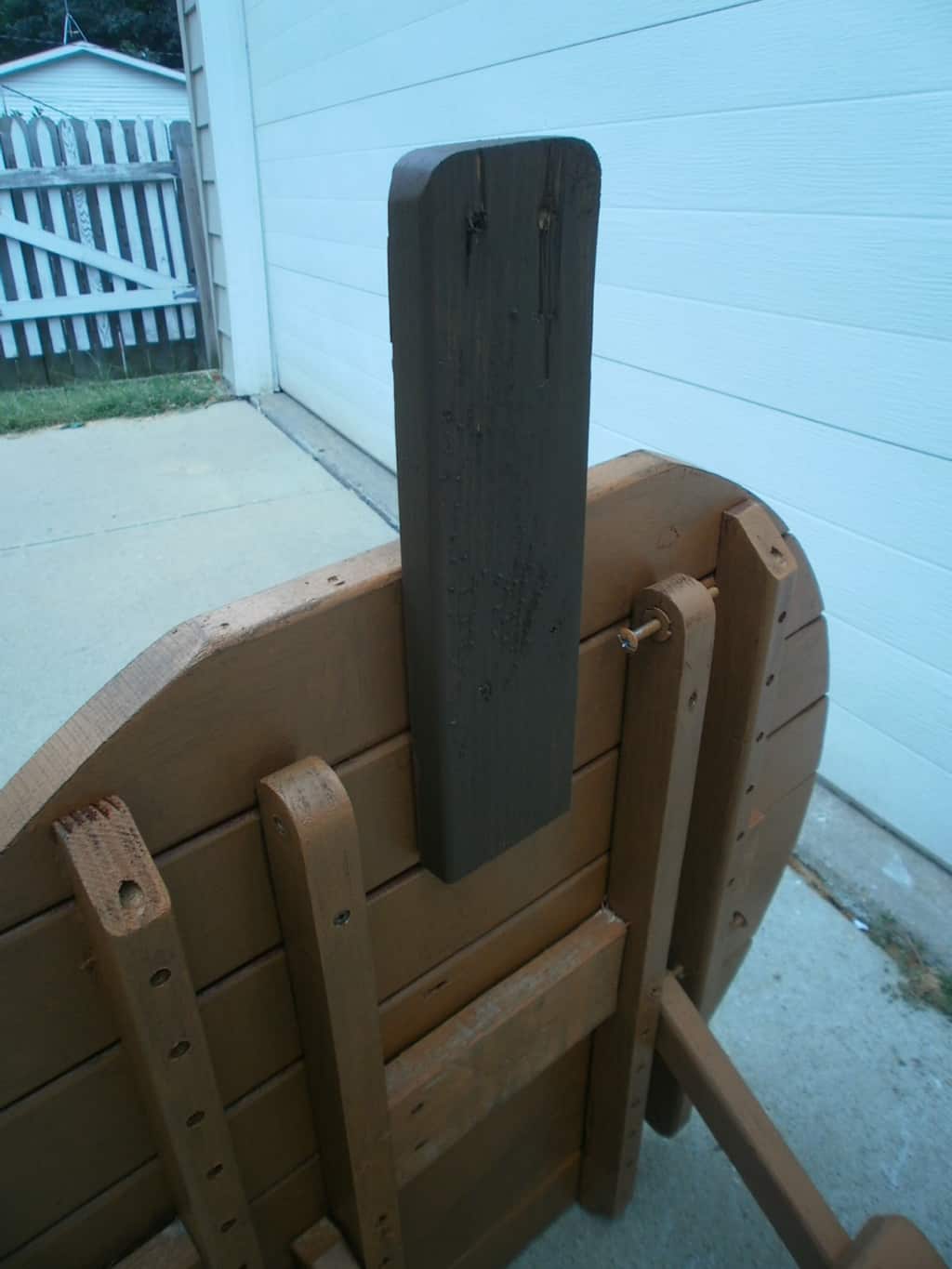 I painted the other parts orange and then dry brushed some brown paint over it. Then, I used a stencil to paint the word "hello" on it.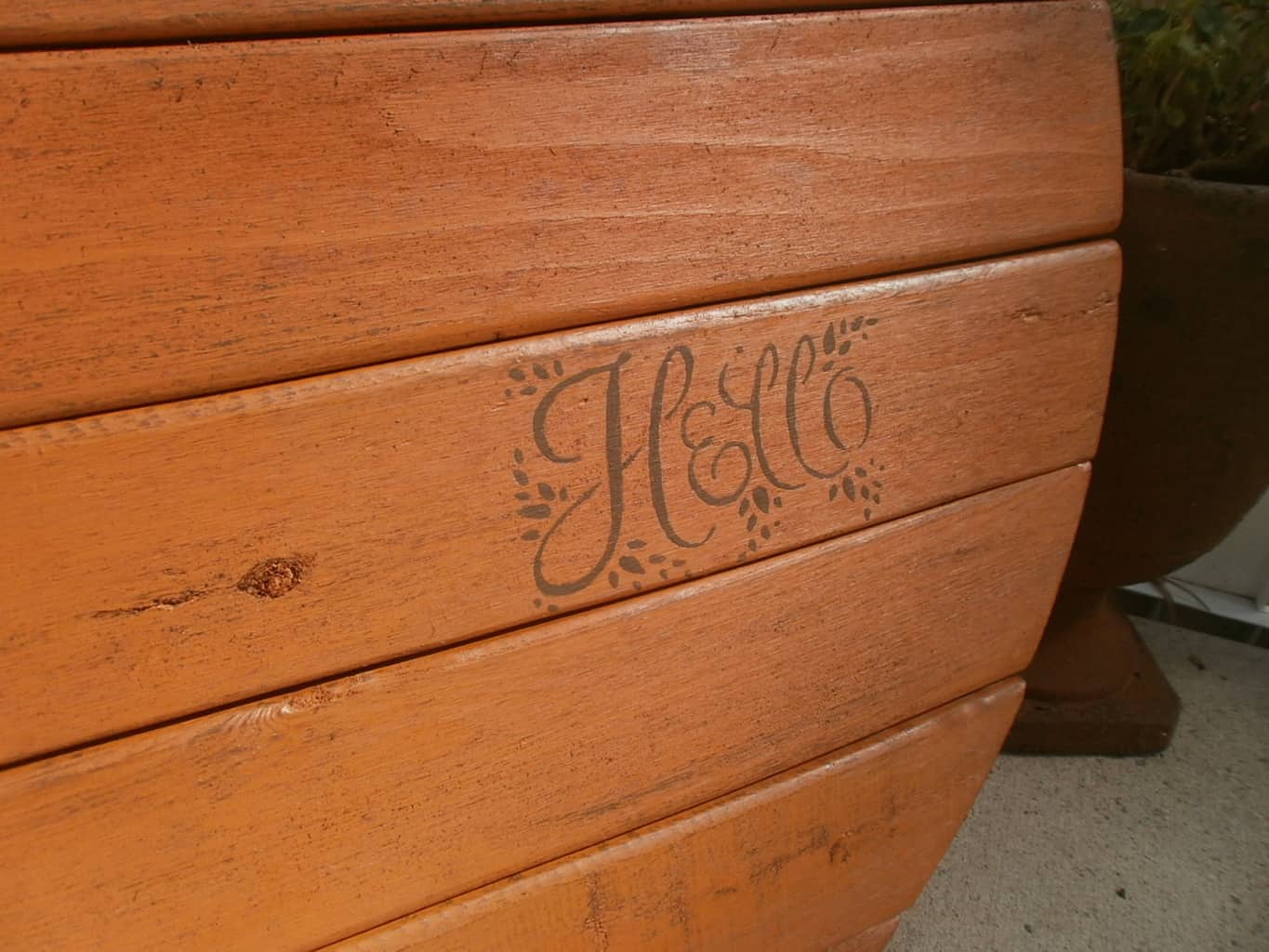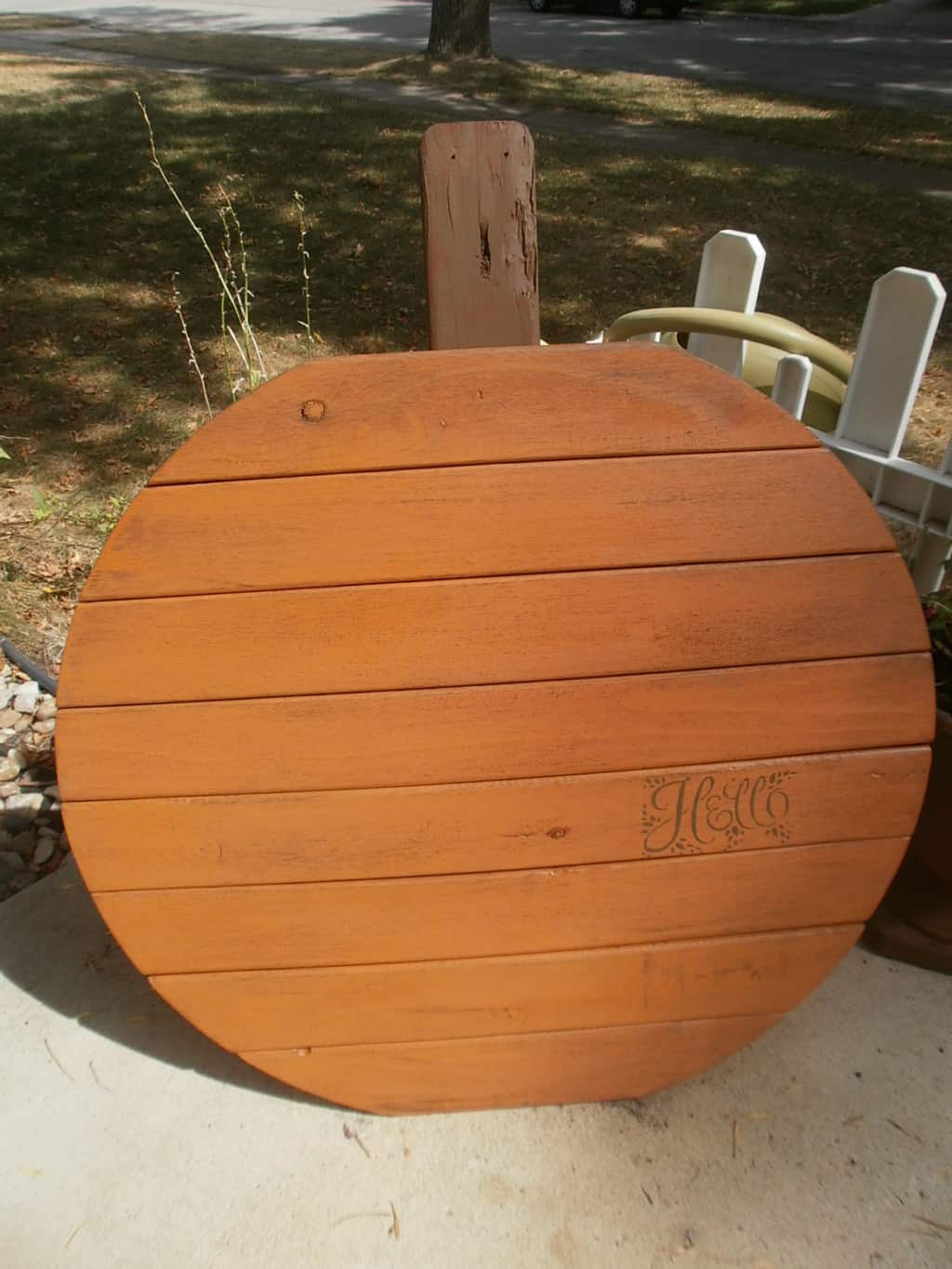 This pumpkin is now on our front porch to greet everyone. What a transformation! Who knew curbside shopping could turn out so cute ;-)?!