This desk was destined for me to take it home and make it over.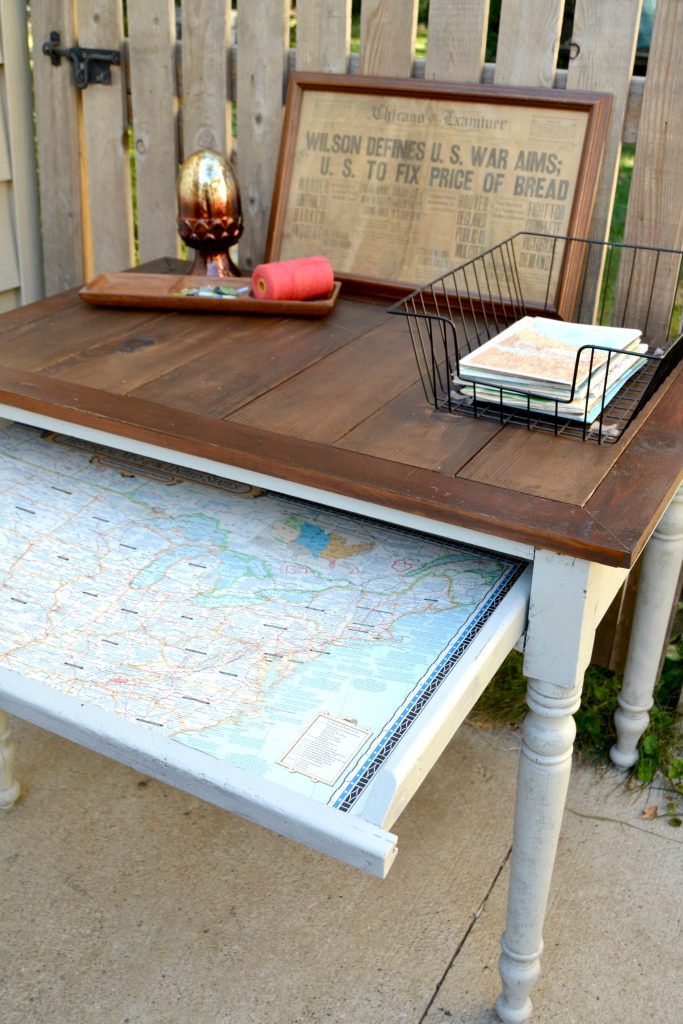 My friend's sister has had this desk in her garage for over a year. She has tried to sell it at a couple of her yard sales and it didn't sell.
Then, a few months ago, she was having another sale with her family and I went over there the night they were setting up.
This desk was there.
And, I finally brought it home.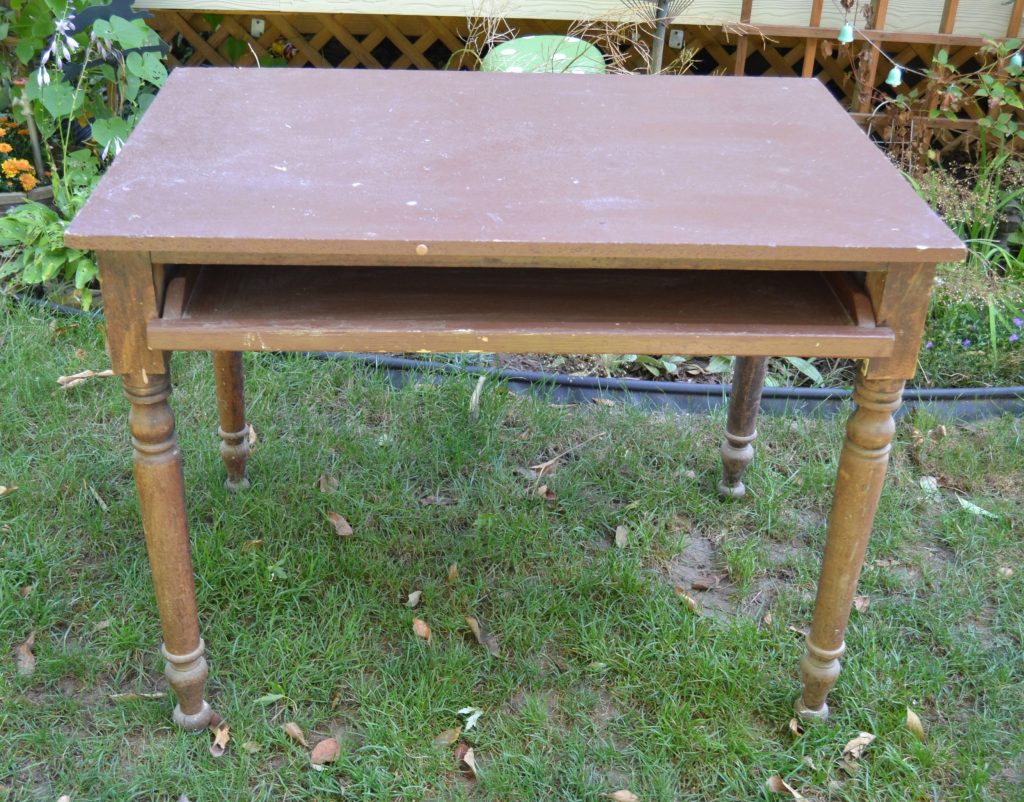 This desk has some great features.
#1. The drawer pulls out, but yet it is open.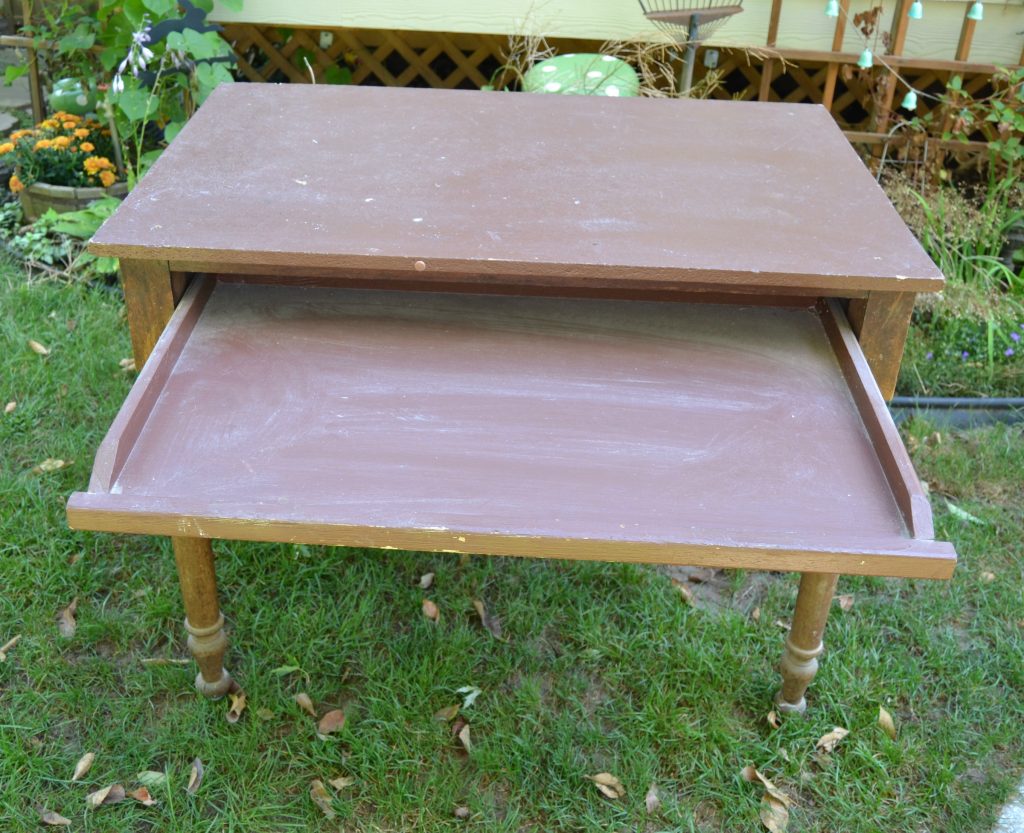 #2. The old wood is beautiful.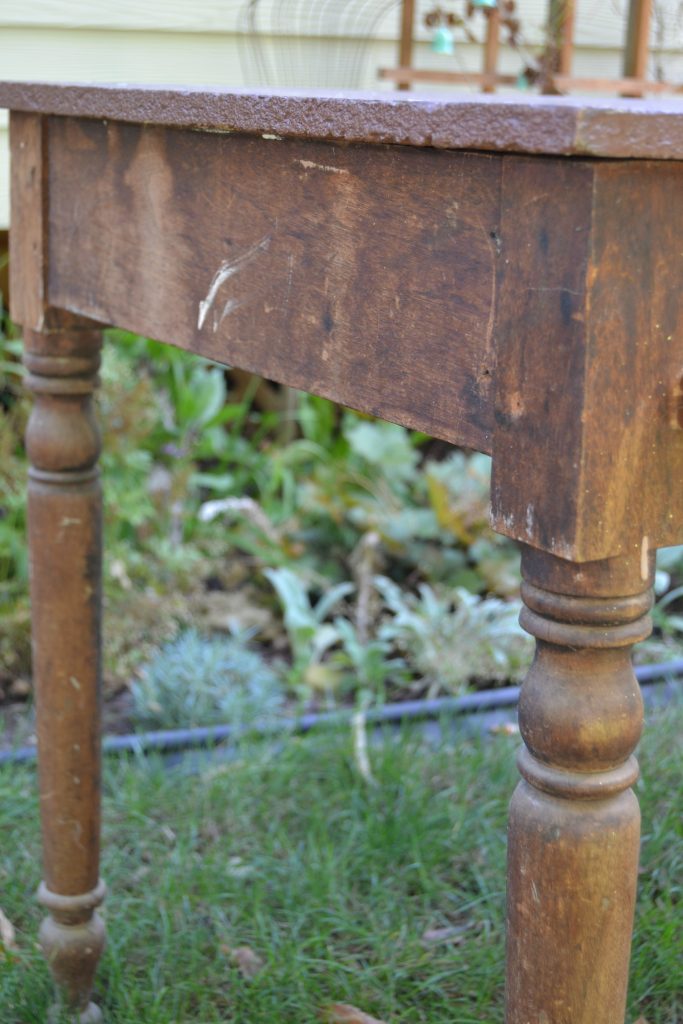 #3. The legs have great detail.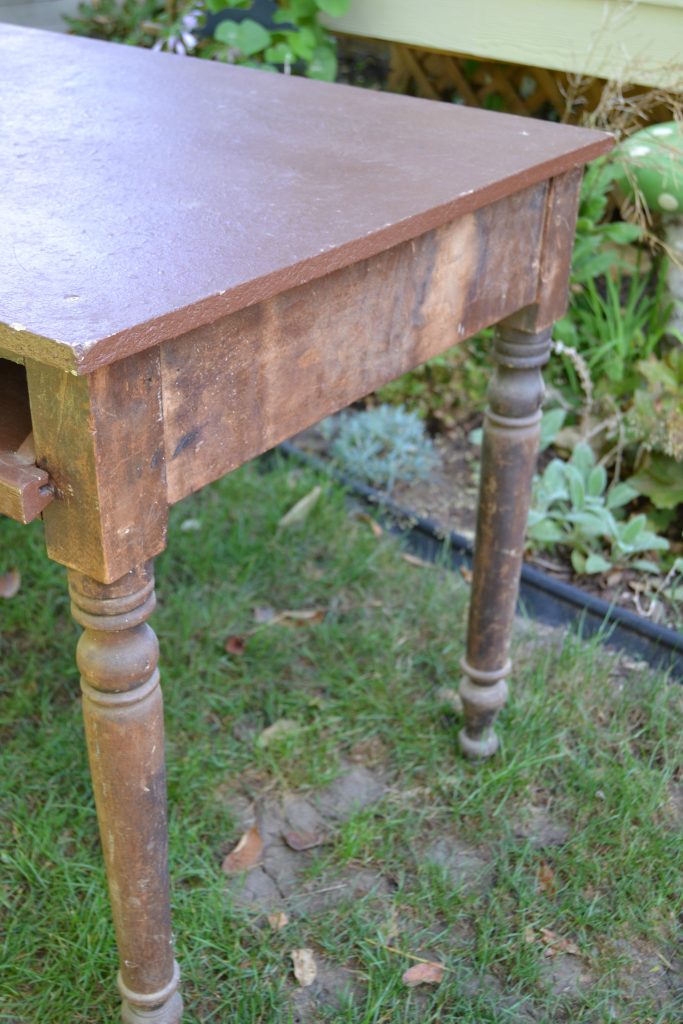 Then, you come to the top of the desk and you see painted particle board.
YUCK!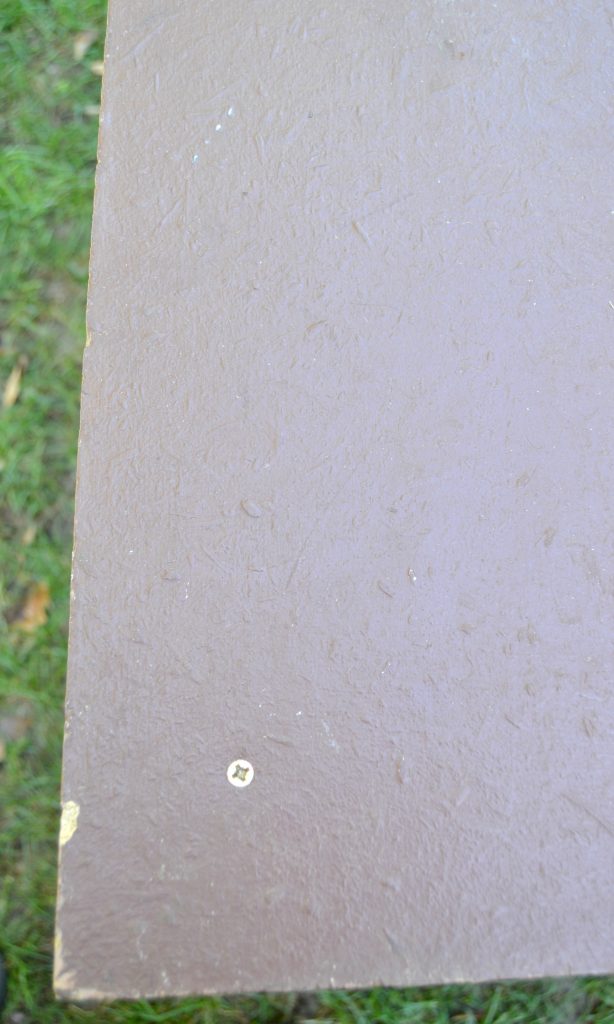 That was the first thing that had to be changed.
I searched through the wood we had in the garage and was able to put enough together to make a new top.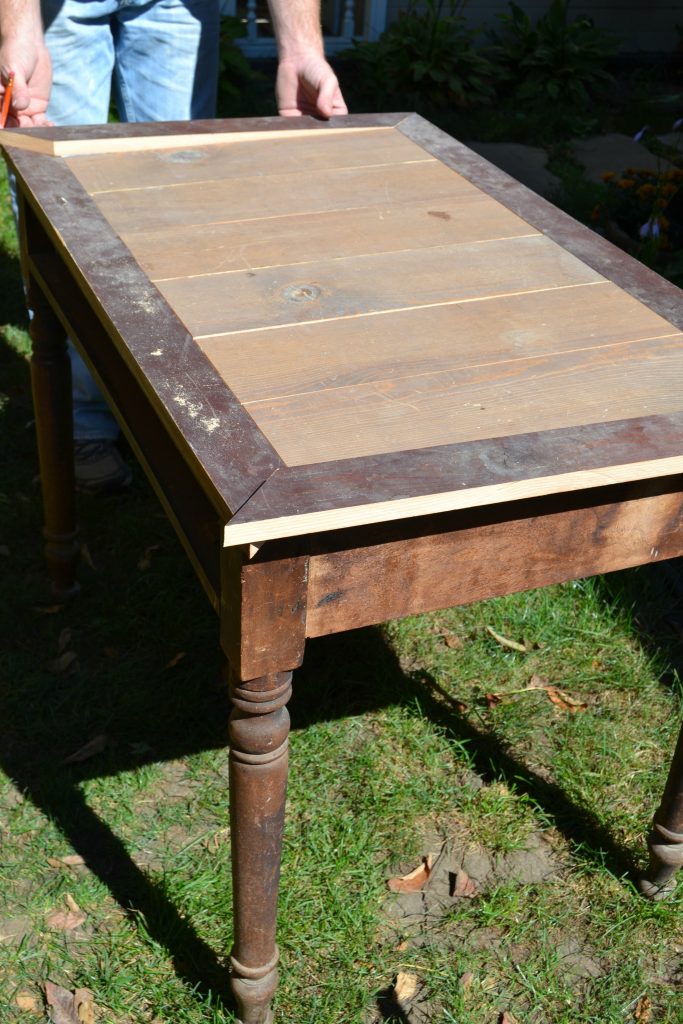 And this, my friends, is how the top looks now.
Stunning and full of character. Just like the rest of the desk.
I stained it a dark color so it popped against the light gray color I painted the sides and legs.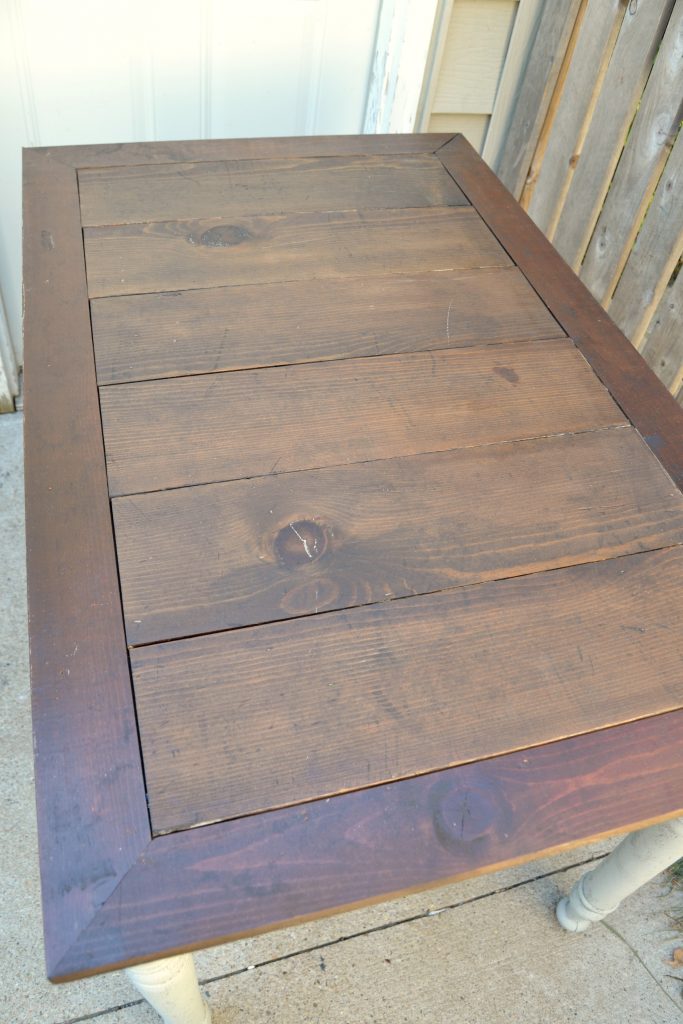 Here she is in all her new glory!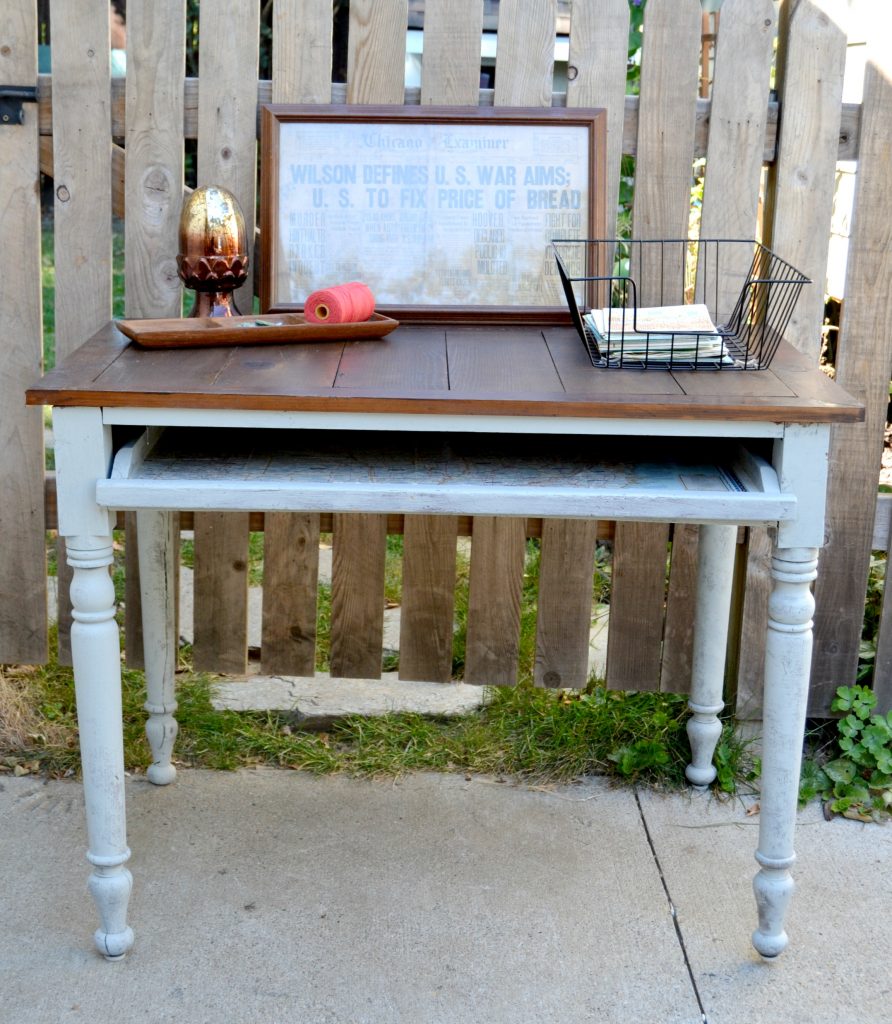 The pull-out drawer was the perfect place to Mod Podge one of my old maps to.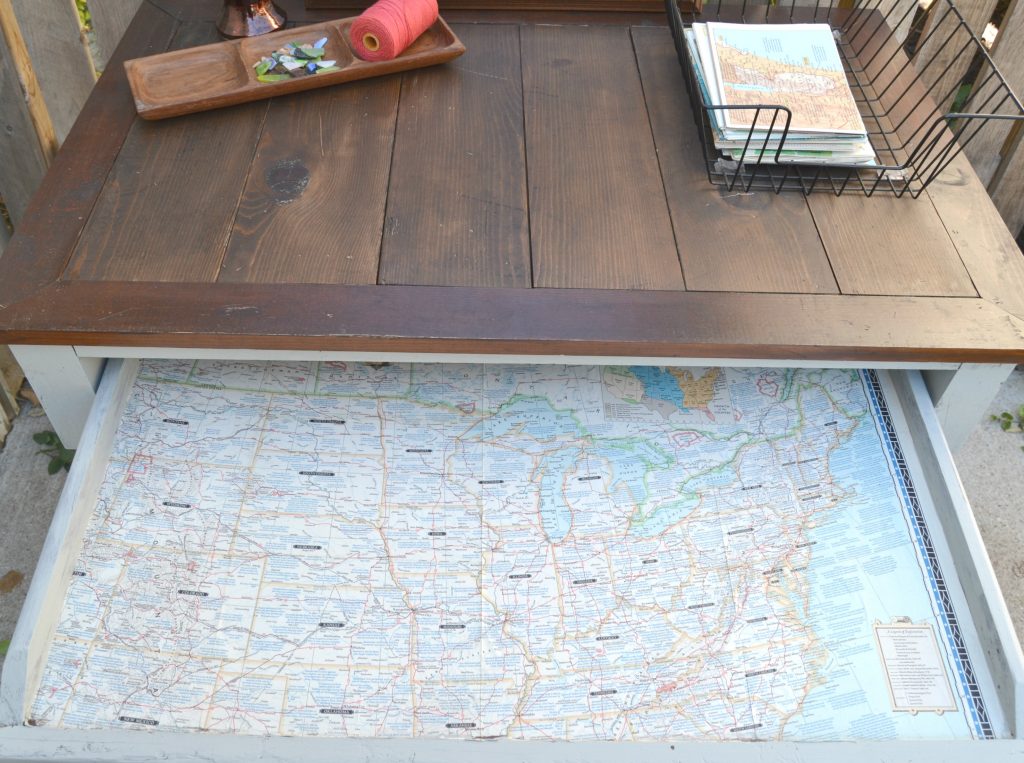 I distressed the legs and the sides of the desk so you could see some of the old wood coming through.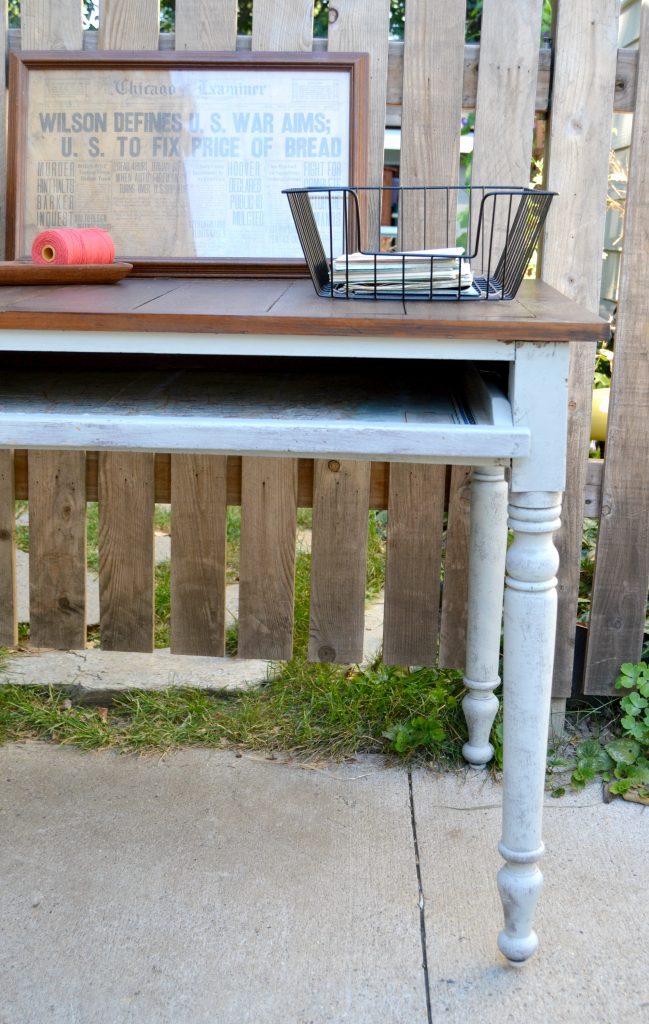 I can't get over how well the top turned out with just some scrap wood, Matt's skills 😉 and some dark stain.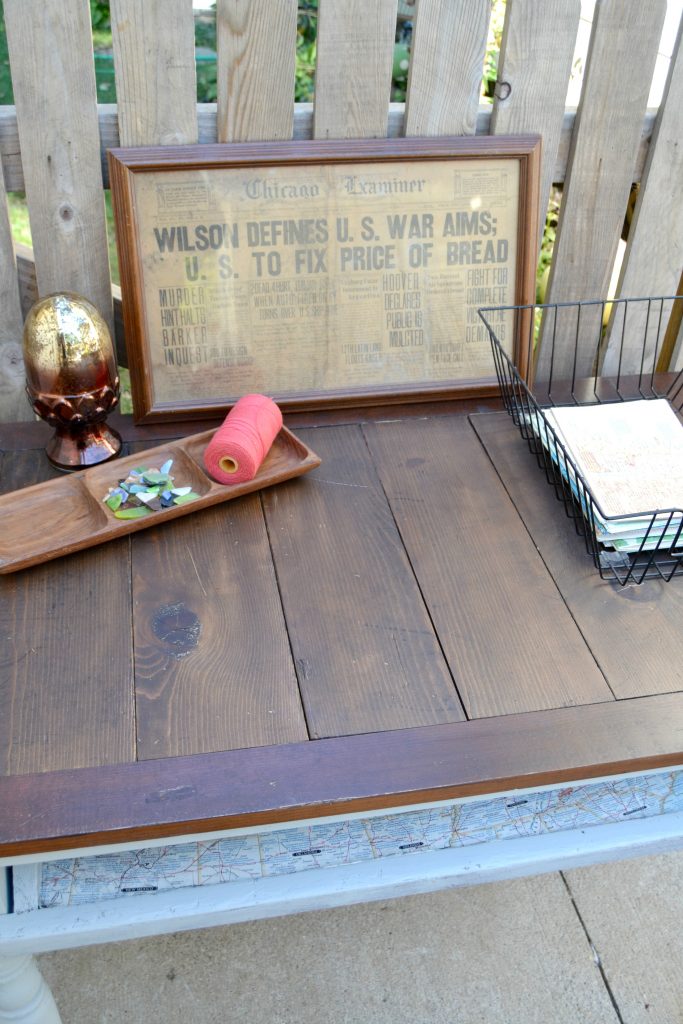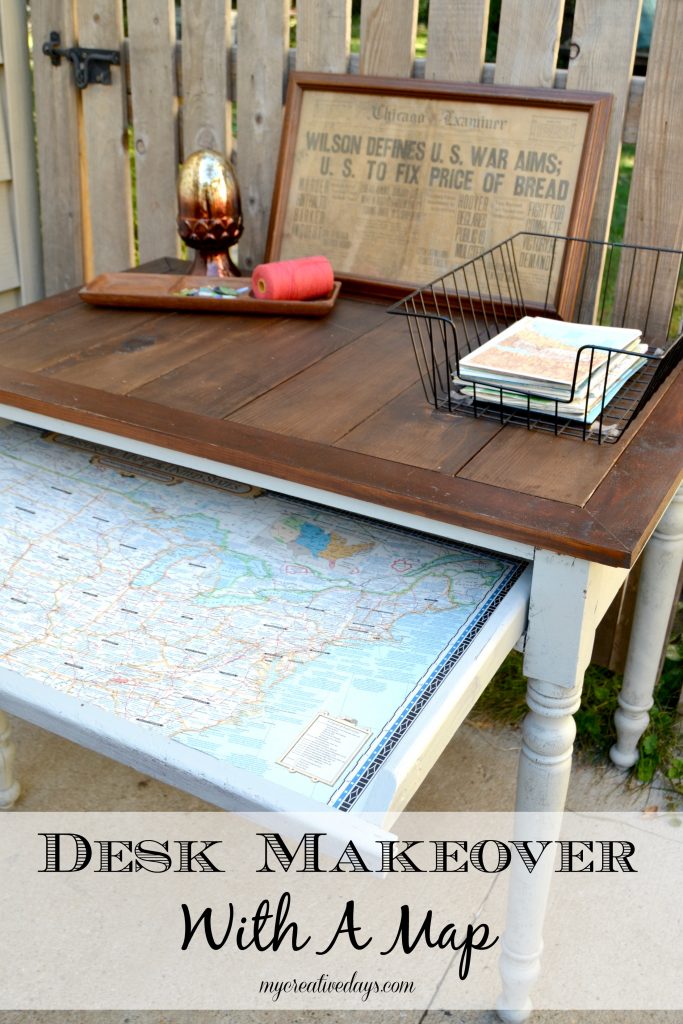 At the time I brought this desk home, our garage was packed full for our fall yard sale. I almost didn't bring it home because of all the things we needed to get rid of.
Silly me.
There is always room for one extra project. 🙂
I am thrilled that a friend of mine is going to have this desk in her new home. I am also thrilled that my garage is cleaned out and we can pull both cars in it again.
Who am I kidding?
It will be filled up again before I know it.