I am excited to be sharing my first Thrift Store Swap with you today!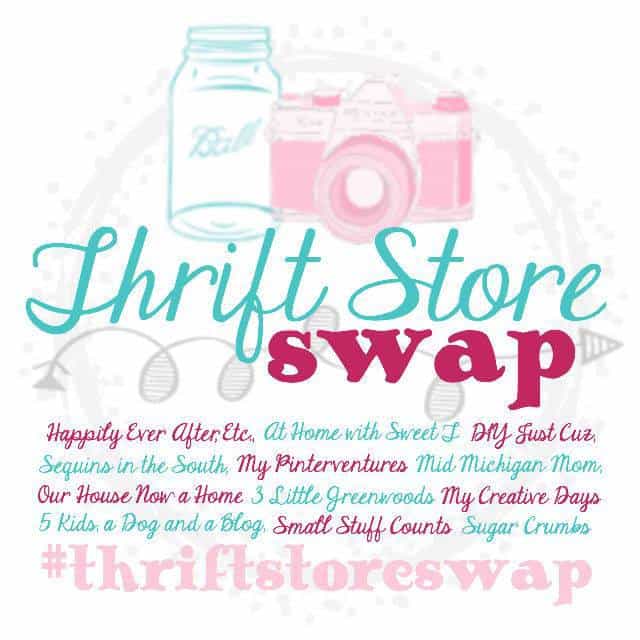 I have seen a few of these swaps around Blog Land and wondered why I wasn't involved in one??
When one opened up, I jumped to join.
I mean, "Thrift Store Swap" has my name written all over it. 🙂
Since this swap was happening in December, I sent Lyn from MidMichigan Mom these holiday goodies.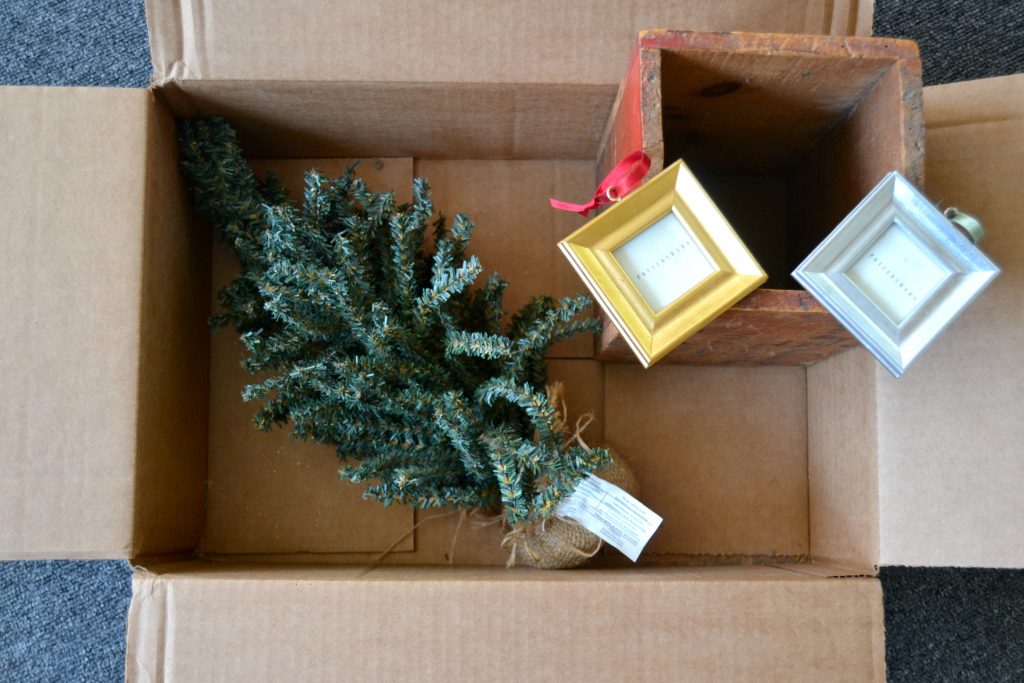 And, Tracy from At Home With Sweet T sent me these goodies.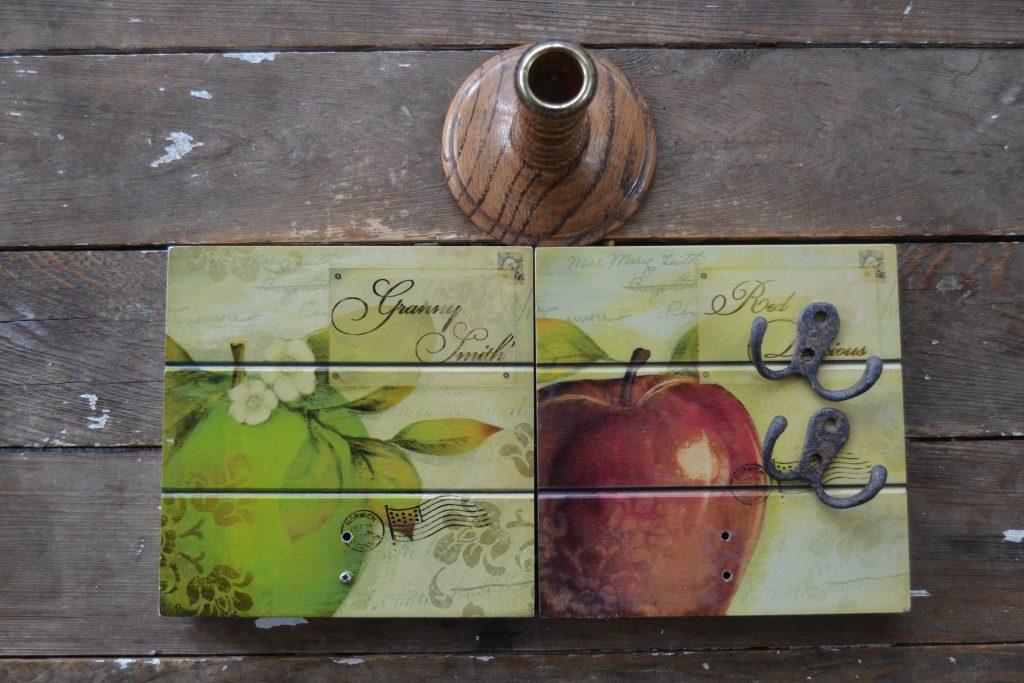 As soon as I saw the lines on these pictures, I thought of barn wood and came up with this Desktop Christmas Countdown.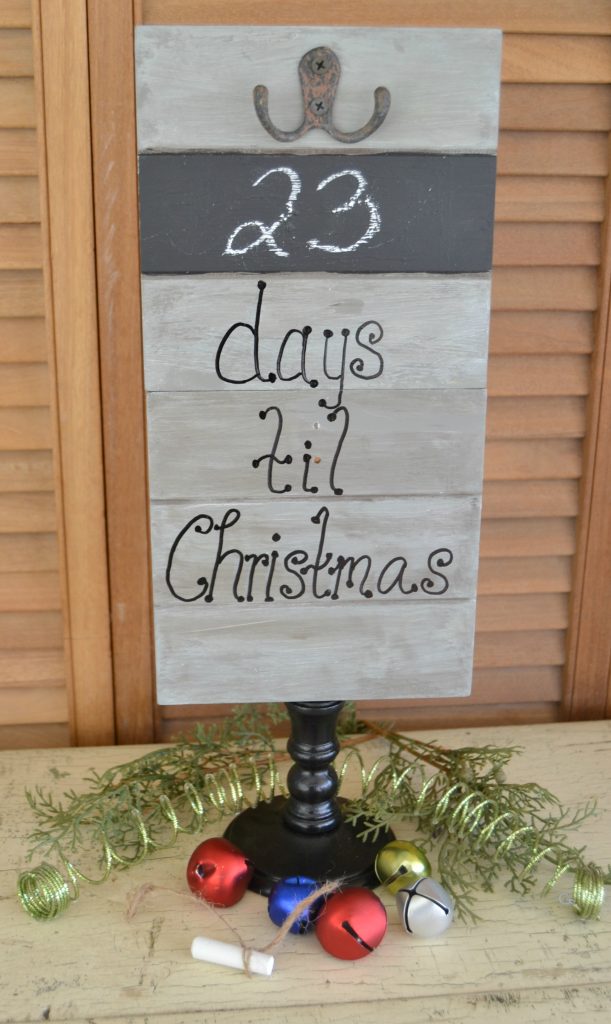 I painted the pictures a gray color and then distressed them with white paint and Antiquing Wax.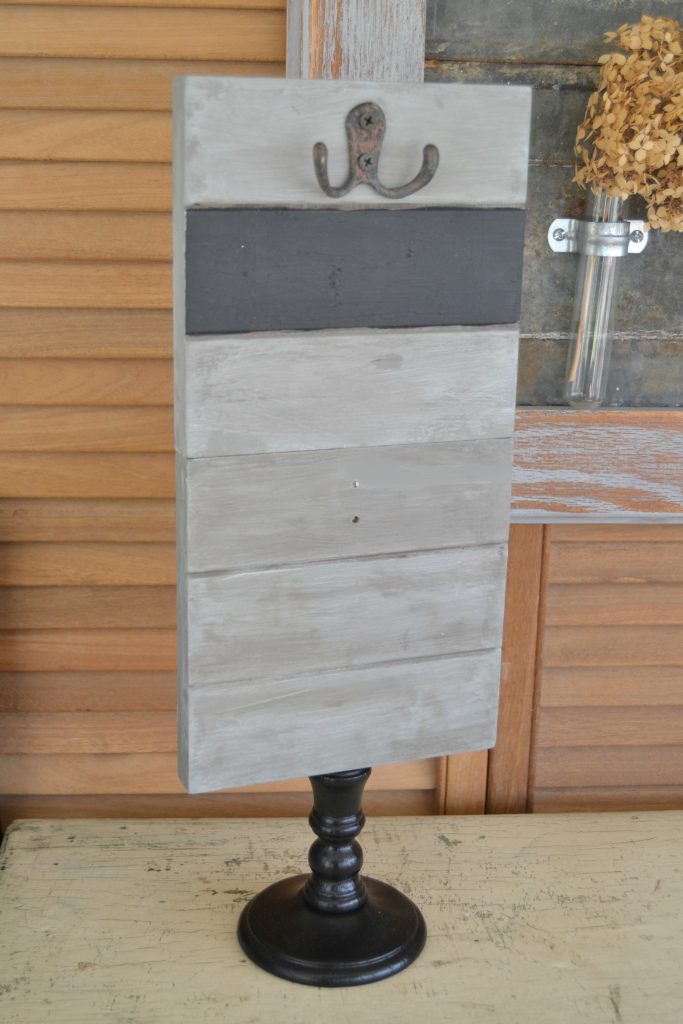 When that all dried, I used black chalkboard paint on one of the slats.
I thought it would be fun to add an ugly, behind-the-scenes look at what some DIY projects look like under the "pretty shell".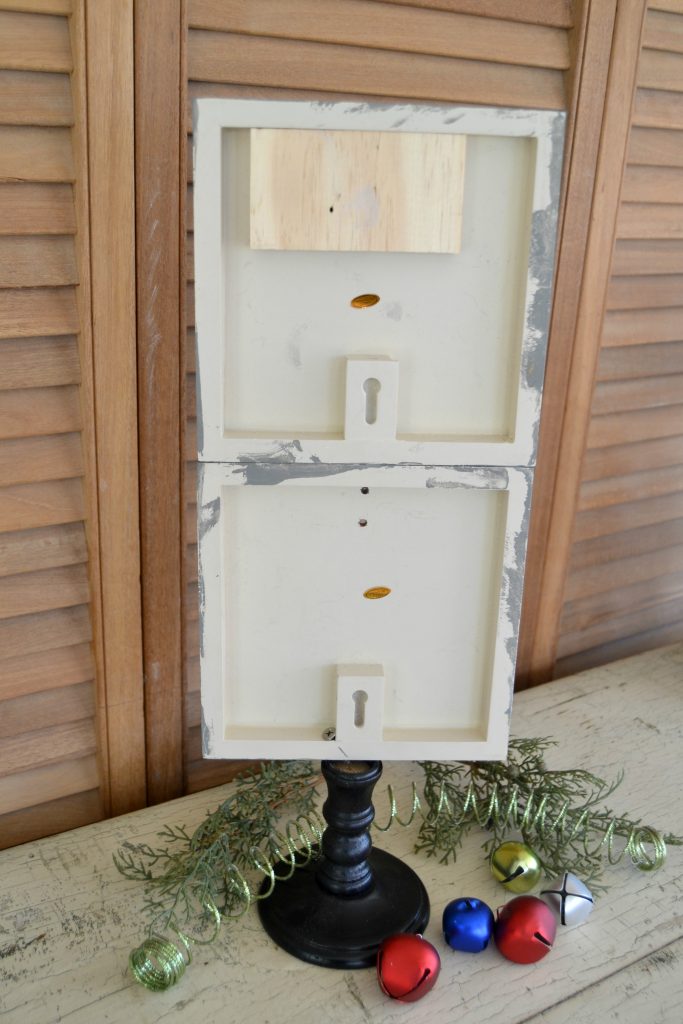 I added a piece of wood to the back to screw the hook to and used construction adhesive to put the two pictures together. I spray painted the candle holder black and used a screw to hold the new sign in place.
The hook is a great place to hold the chalk for this sign.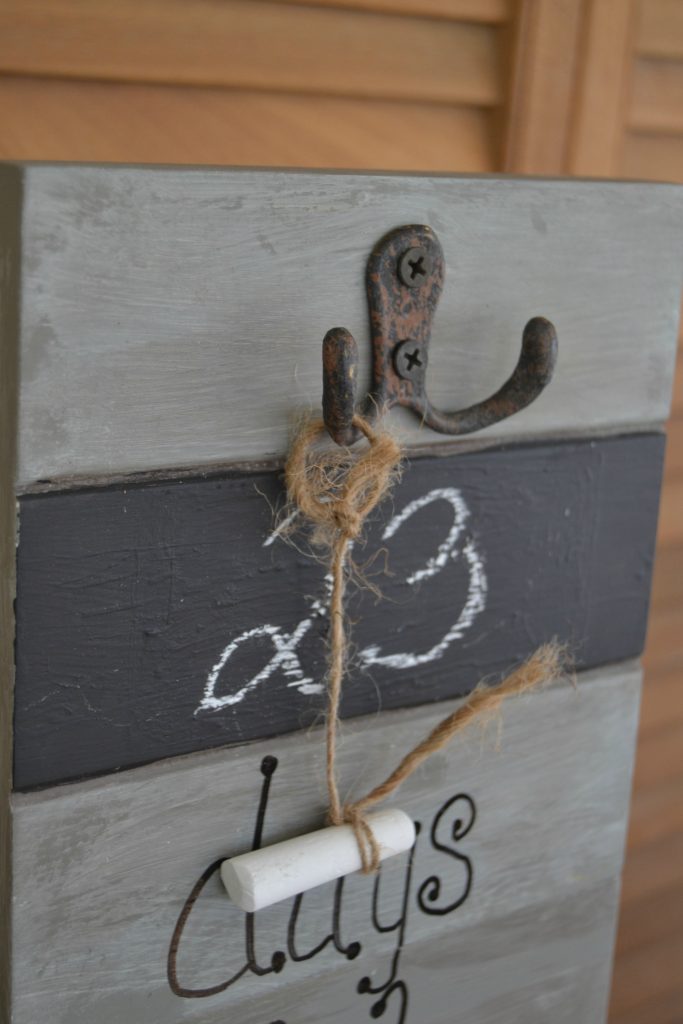 This Desktop Christmas Countdown is perfect for any desk or table.
It is a great reminder of how many days we have left to enjoy this magical season.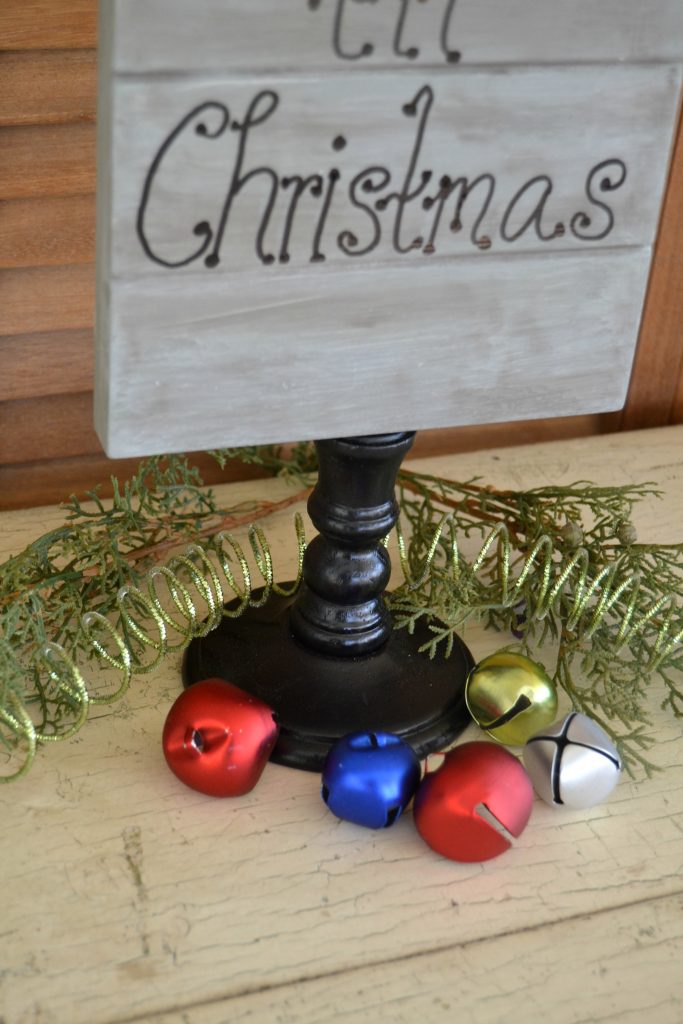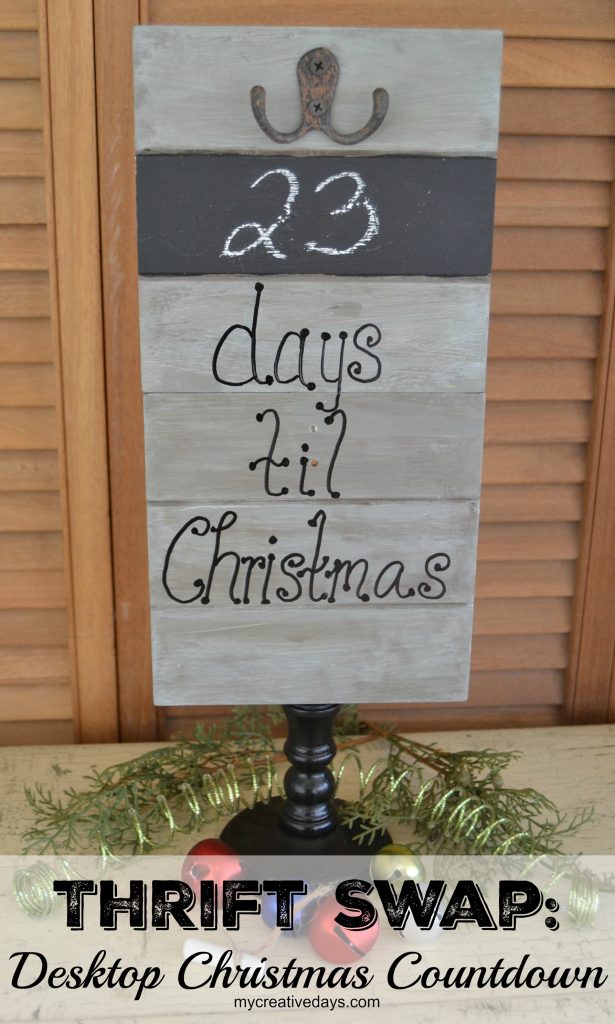 I have my first Thrift Store Swap under my belt! I was a little nervous that I wouldn't know what to do with the things that were sent to me, but as soon as I opened the box and played around with them a bit, I knew exactly what I wanted to do.
I think this would be a lot of fun if you have a group of friends who love to thrift. You don't need a blog. Instead of a book club, start a Thrift Swap Club with your friends. Meet up to swap items and then meet again to show off what you created!
How fun would that be?!