This summer, I have had a lot of "favorite" projects.
My curbside farmhouse table wins for best rescue, the easy strawberry pie is still on top as favorite summer dessert and this DIY Barn Wood Wall Bin wins for best upcycle.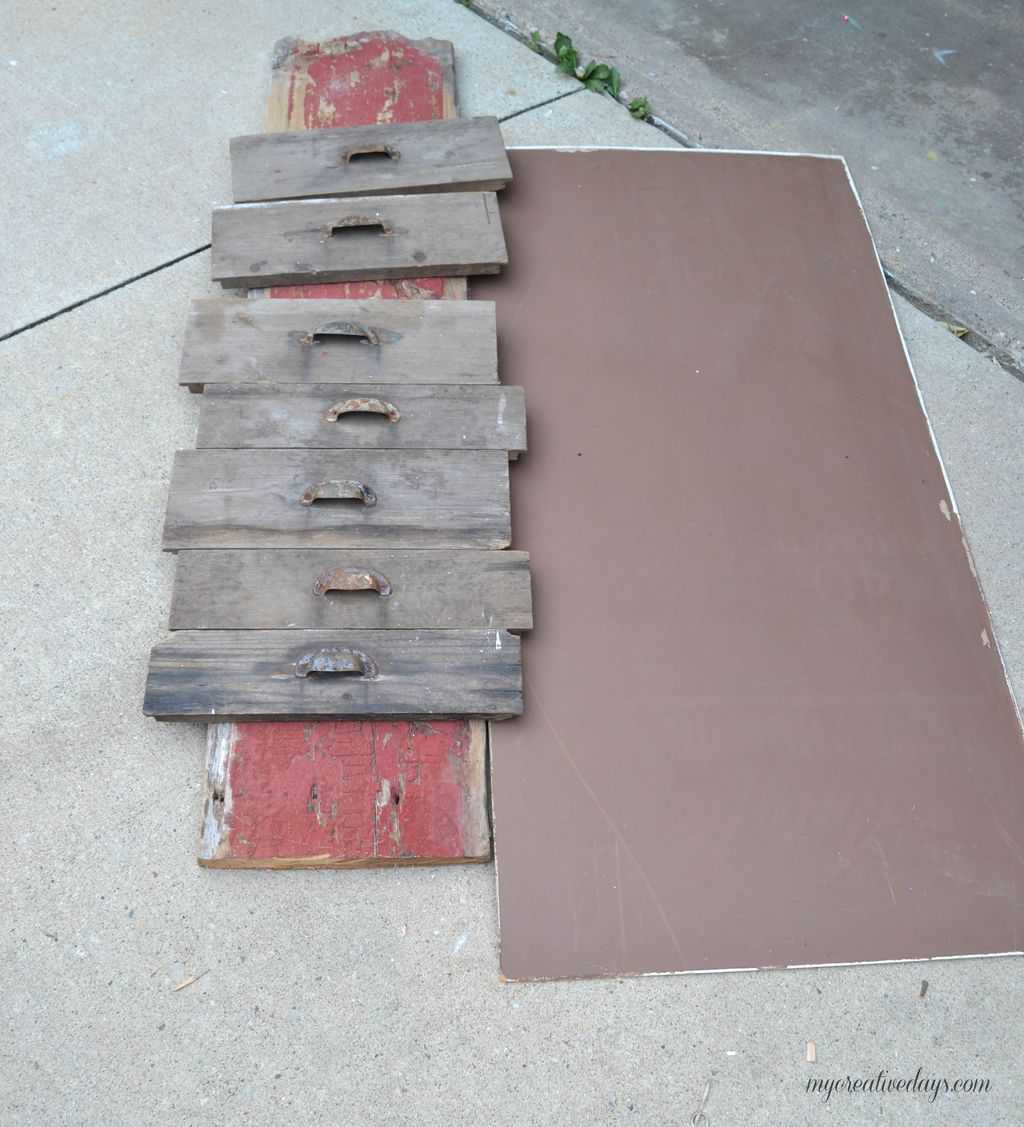 This project brought together some of my favorite things that have been sitting in the garage for a while: a piece of red barn wood and old, wood drawer fronts with rusty hardware.
Barn wood is amazing and whenever we can get our hands on it, we get excited. This piece of red barn wood was given to us by someone who works with my husband. It is beautiful and I wanted to find a project that I didn't have to alter or cut it at all.
The drawer fronts are from a little store that was closing in the area.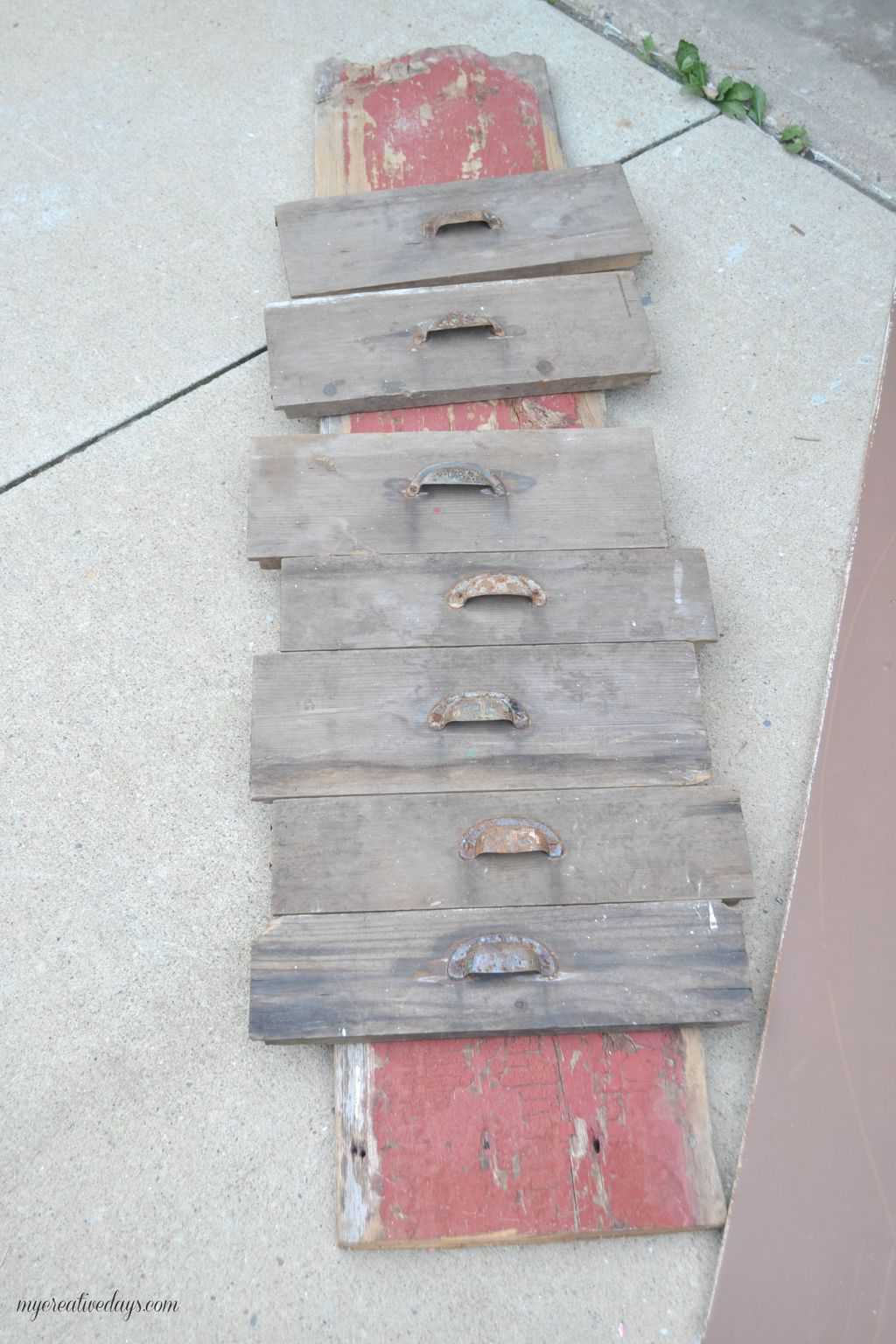 When I went out to the garage to brainstorm some project ideas, I brought out the drawer fronts and the barn wood and talked over some ideas with Hubby. He is so great to bounce ideas off of because he knows what we would need to do to make my ideas become a reality.
After much discussion, we came up with a great idea.
The first thing we did was make the drawer fronts into bins.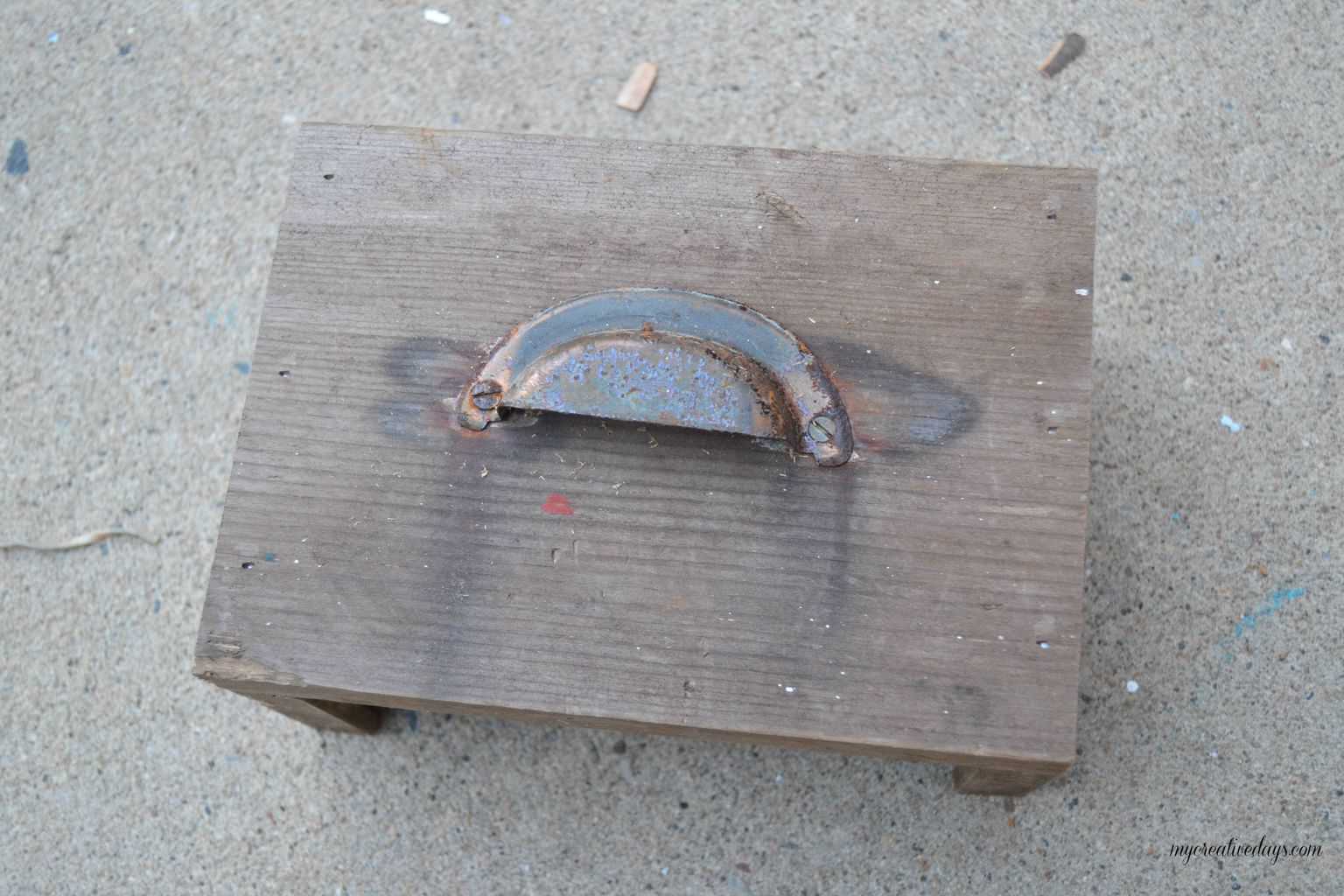 To do that, we cut the drawer fronts down.
Then, the pieces we cut off became the sides of the bins.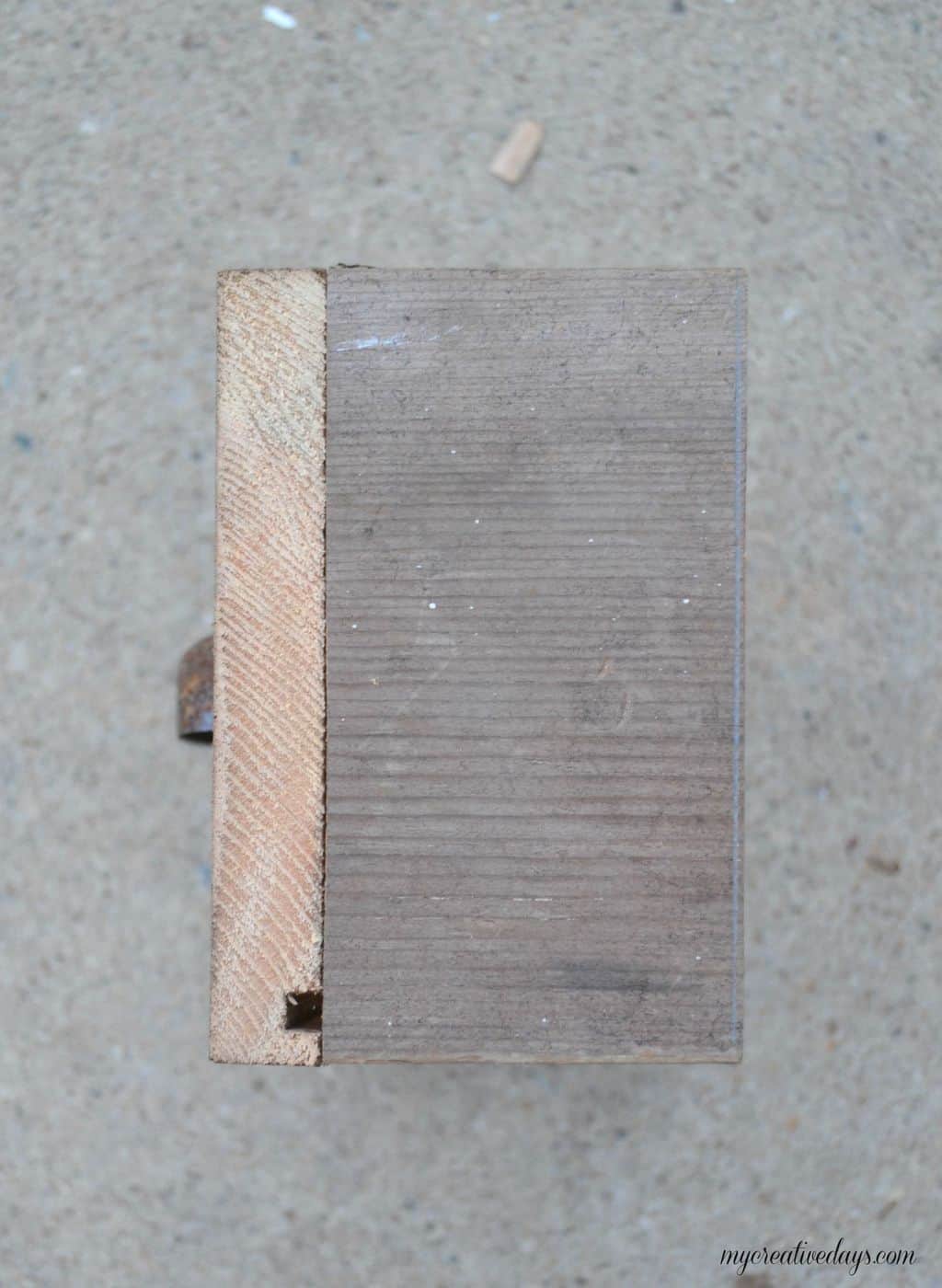 This is what they look like from the inside after we added the sides.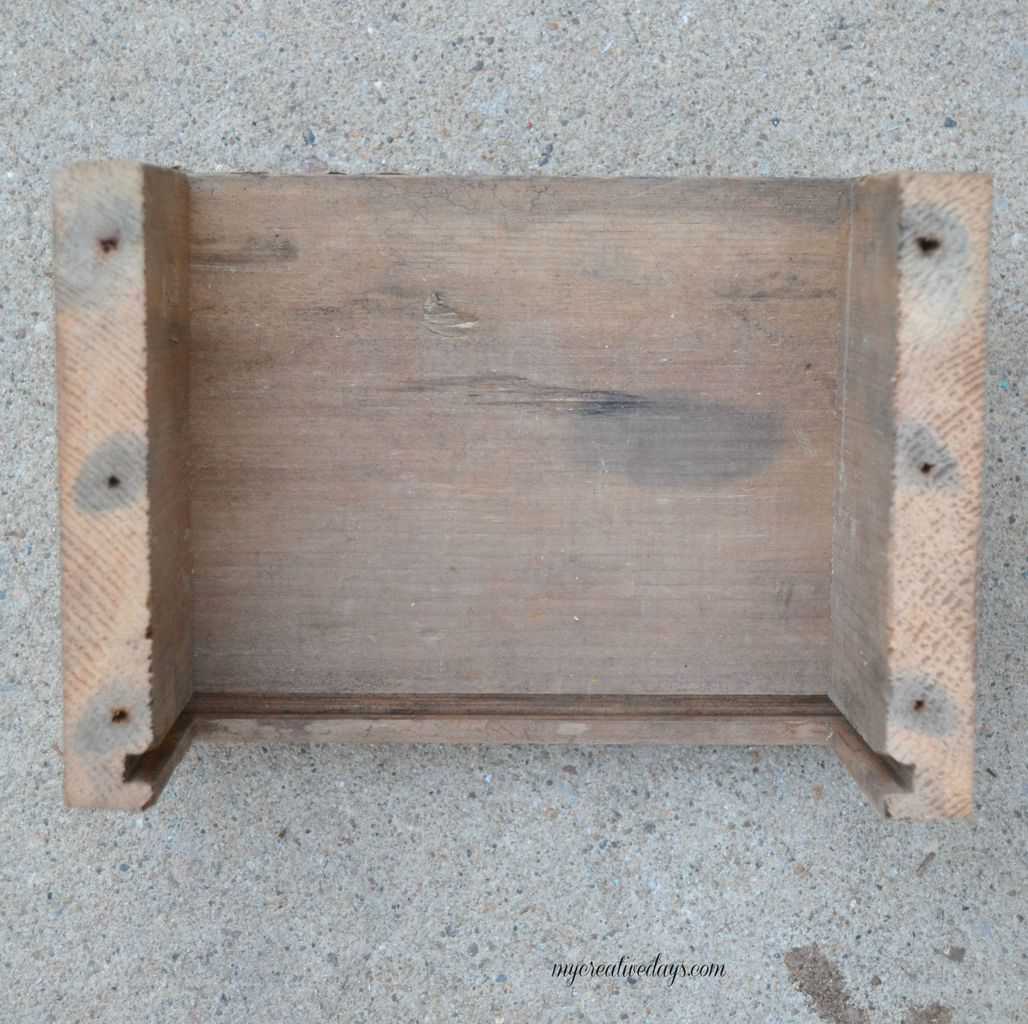 We cut thin plywood to fit inside the bottom of the bins.
The plywood fit inside the grooves that were on the back of the drawer fronts.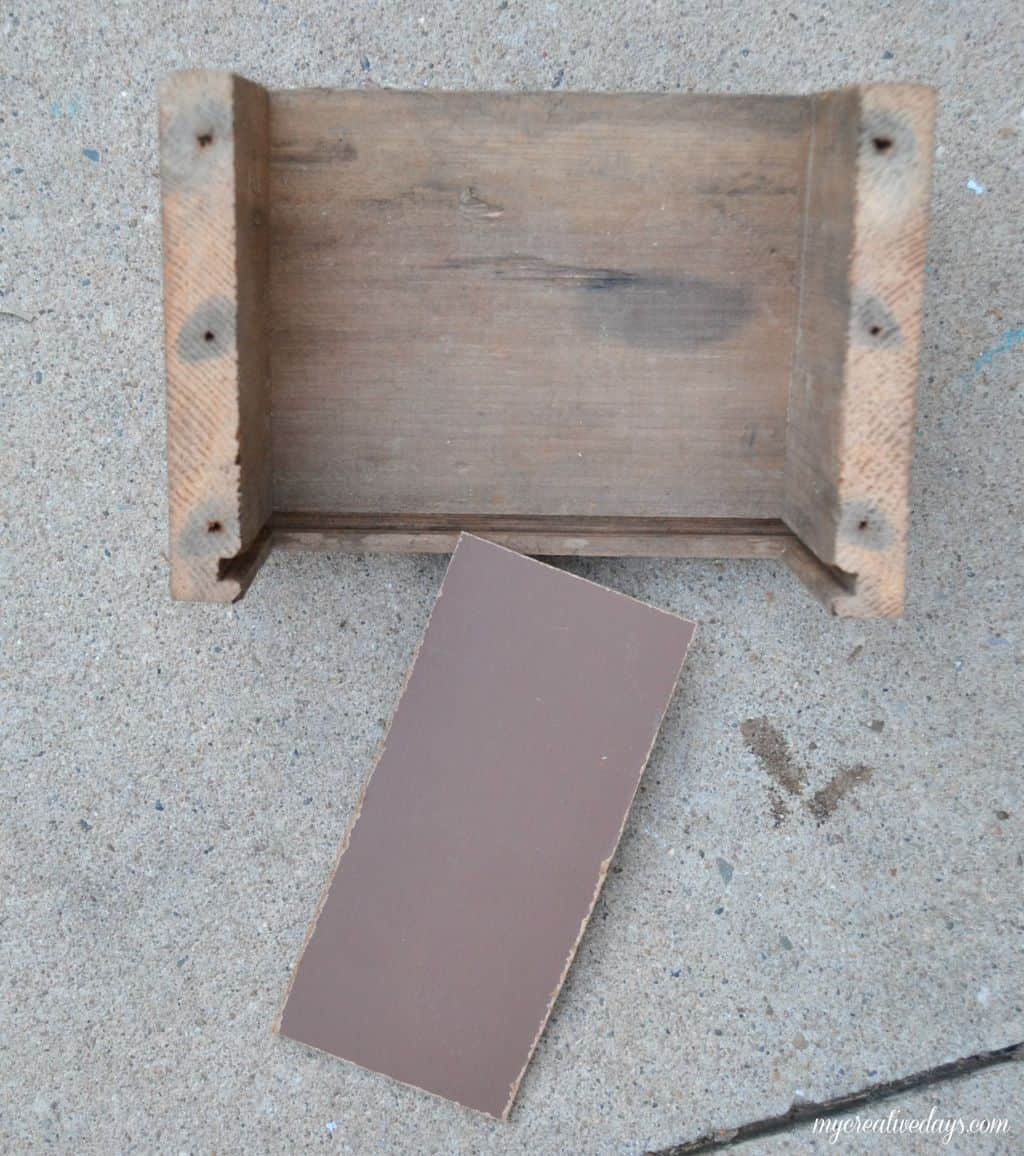 Now, we have bins ready to be put on the barn wood.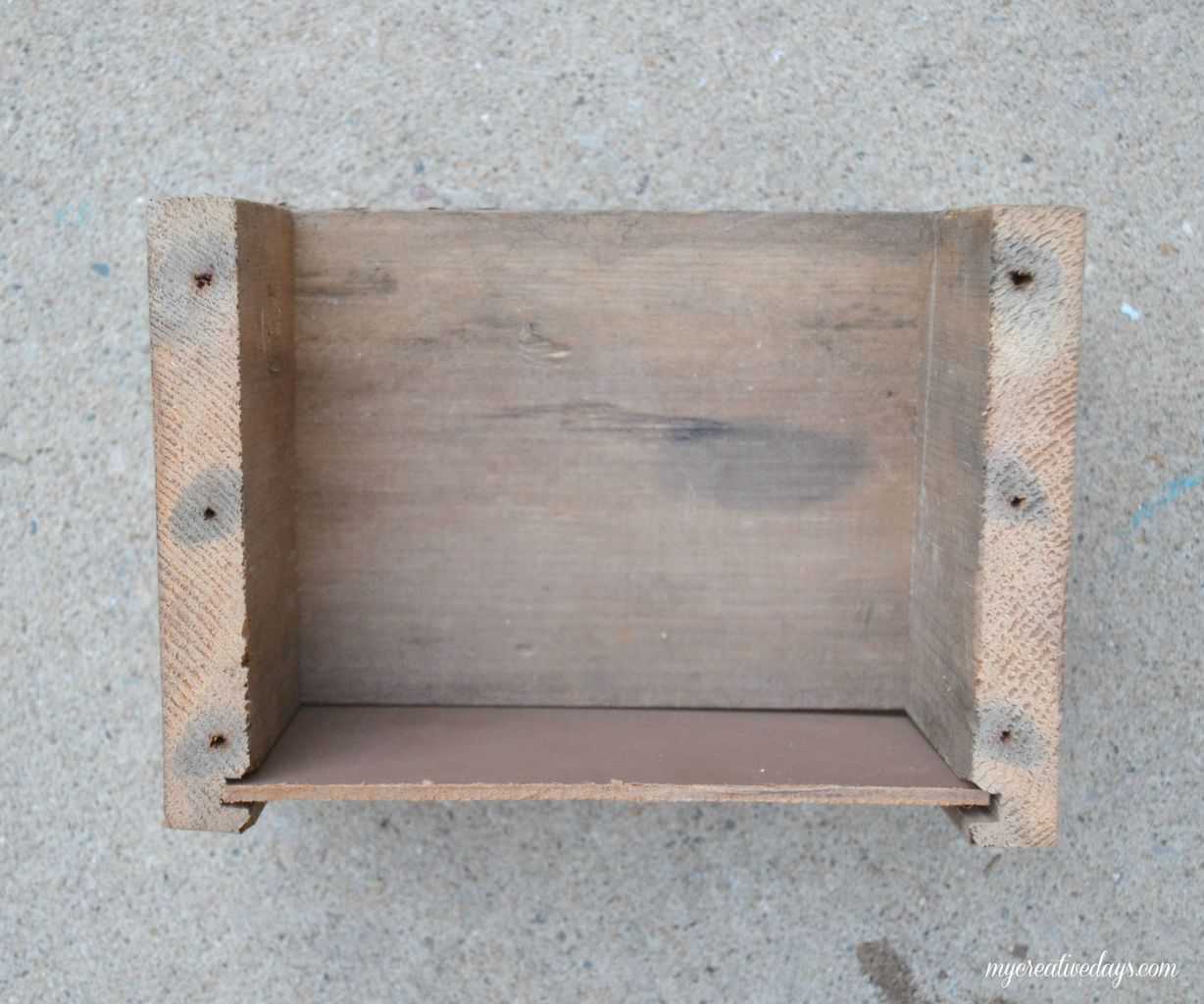 This piece is PERFECT!
It would be perfect in a bathroom, office, entry or even a child's room.
It keeps everything organized and easily assessable.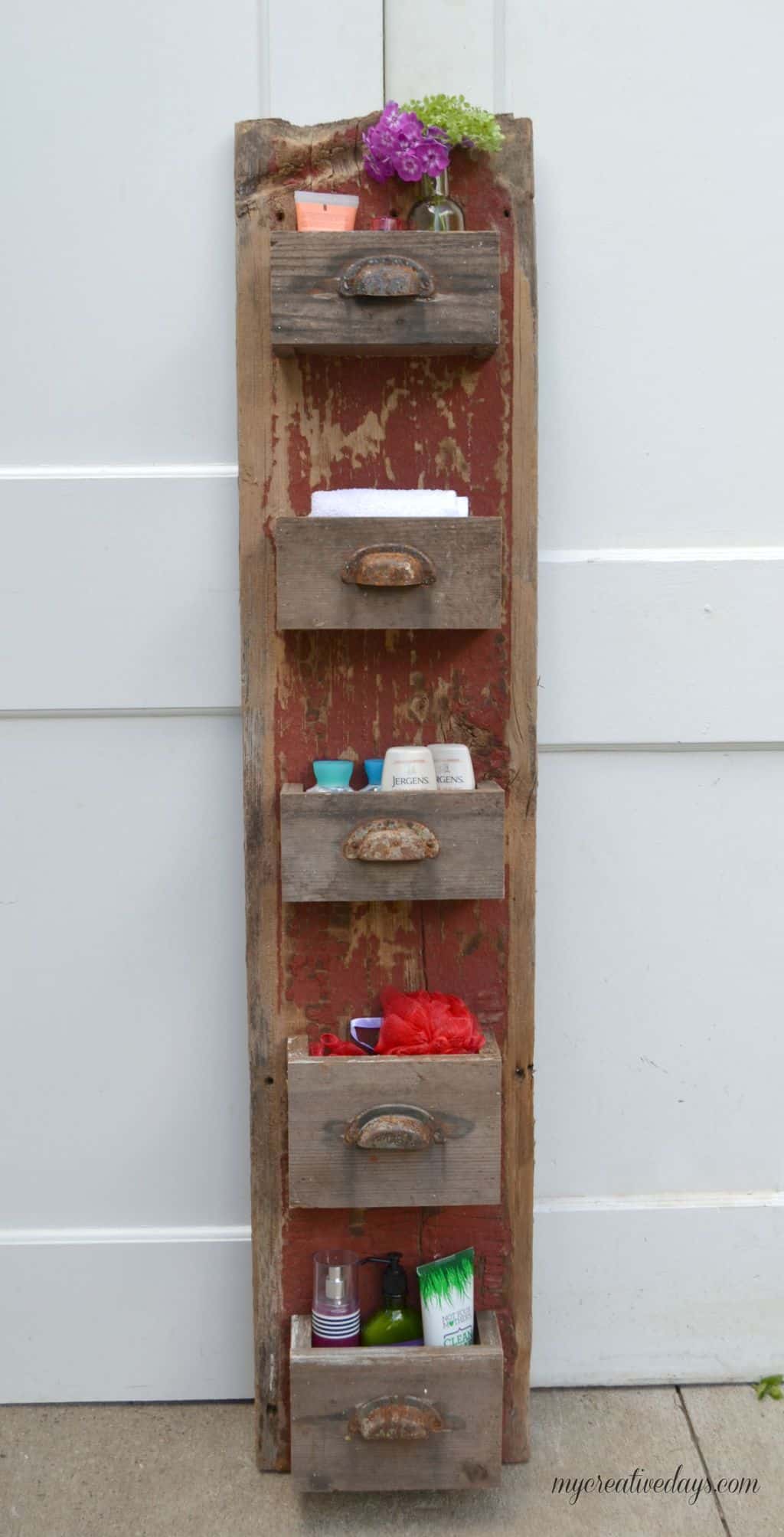 Everything fits together well and none of the pieces have lost their original character.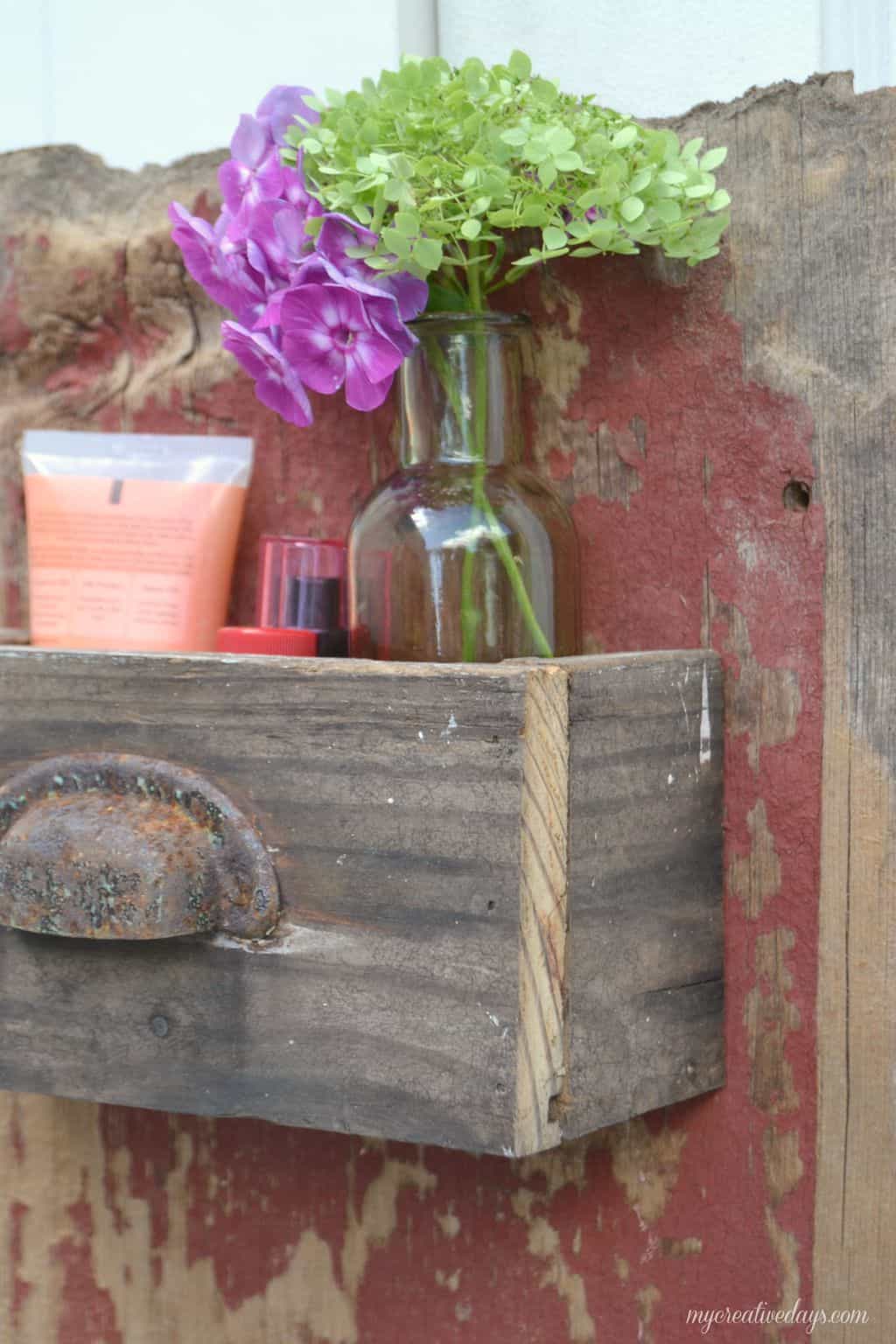 The rusty hardware makes me happy.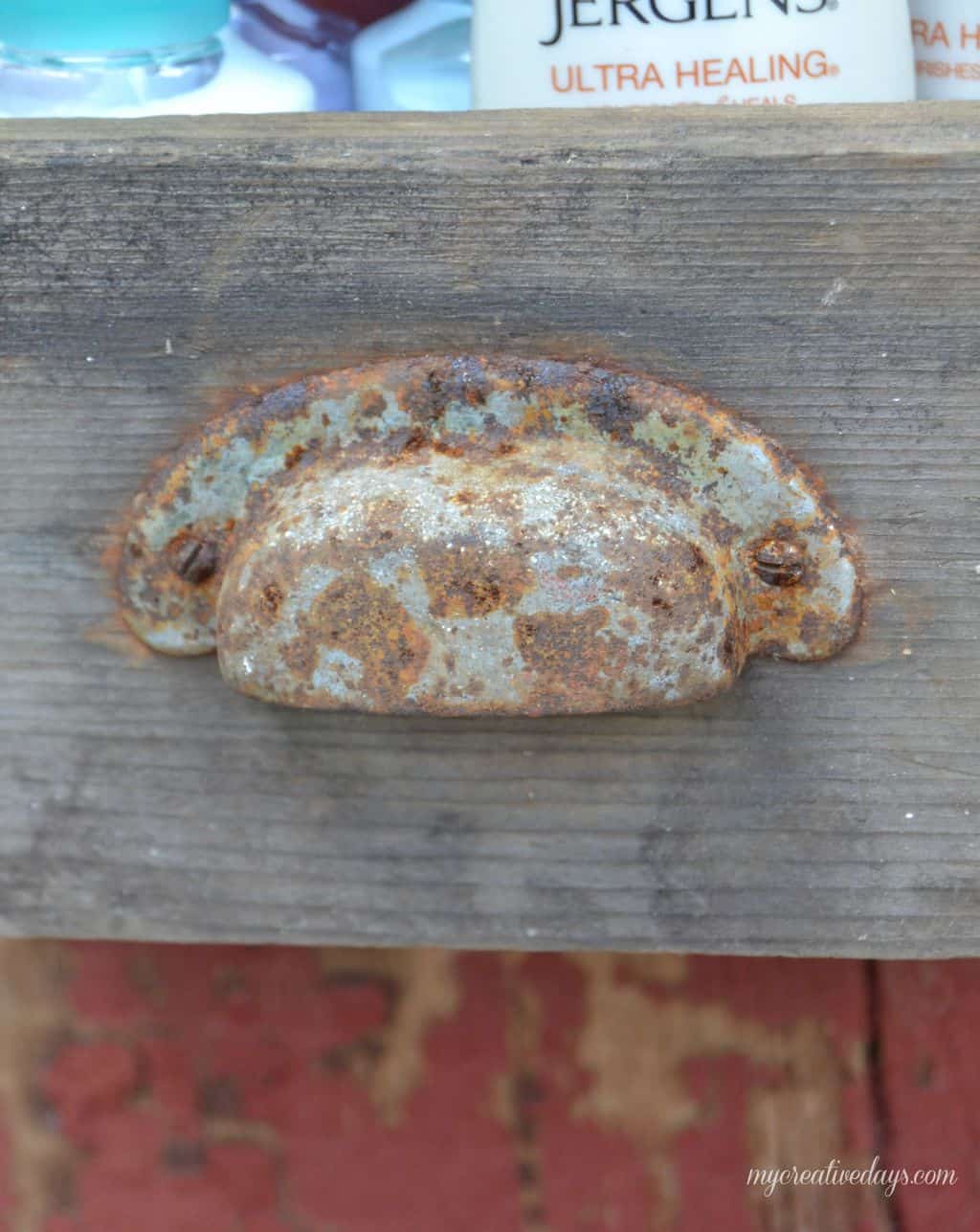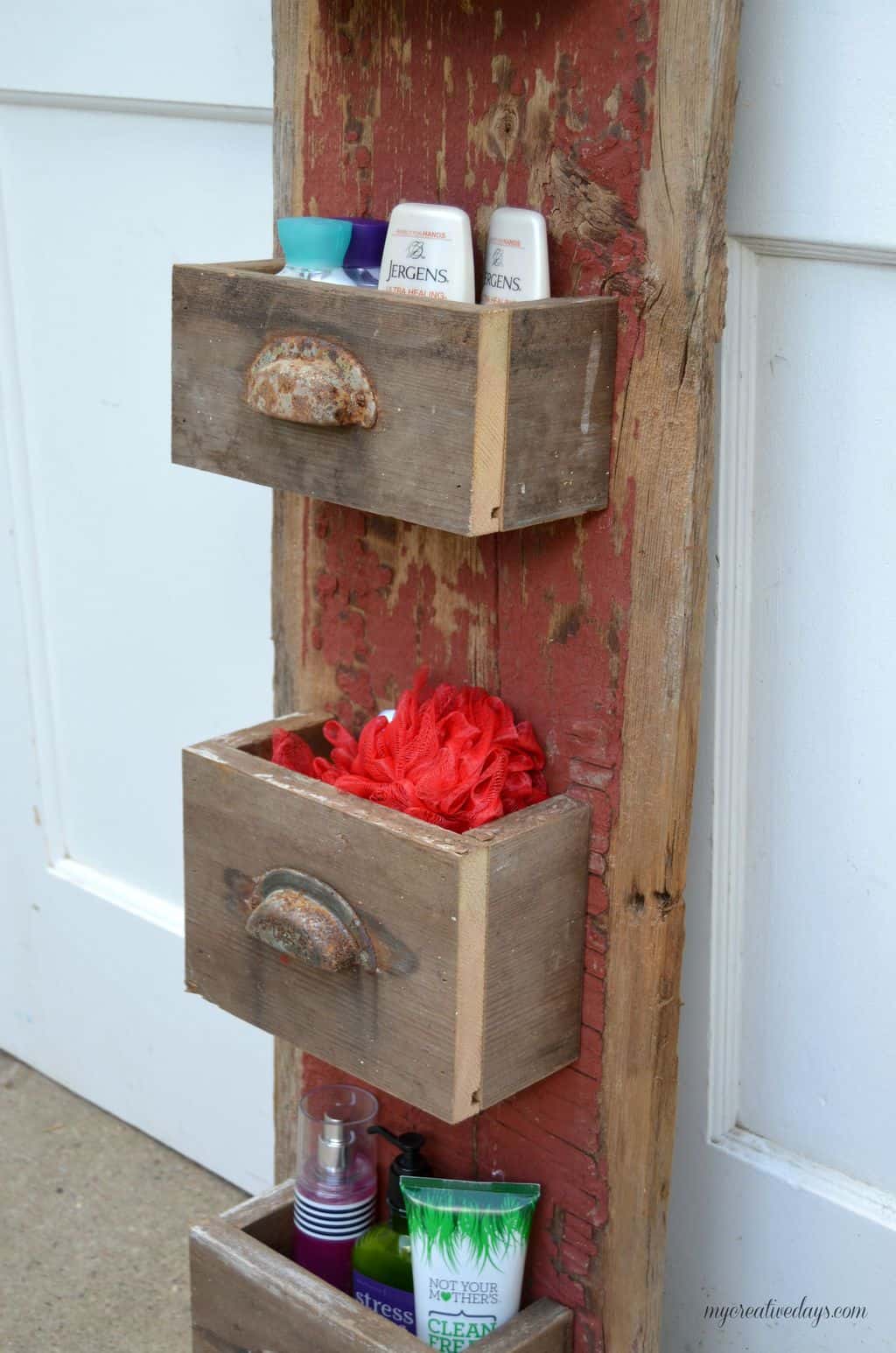 I staged this piece with bathroom essentials. The bottles and bright colors look great against the rustic wood.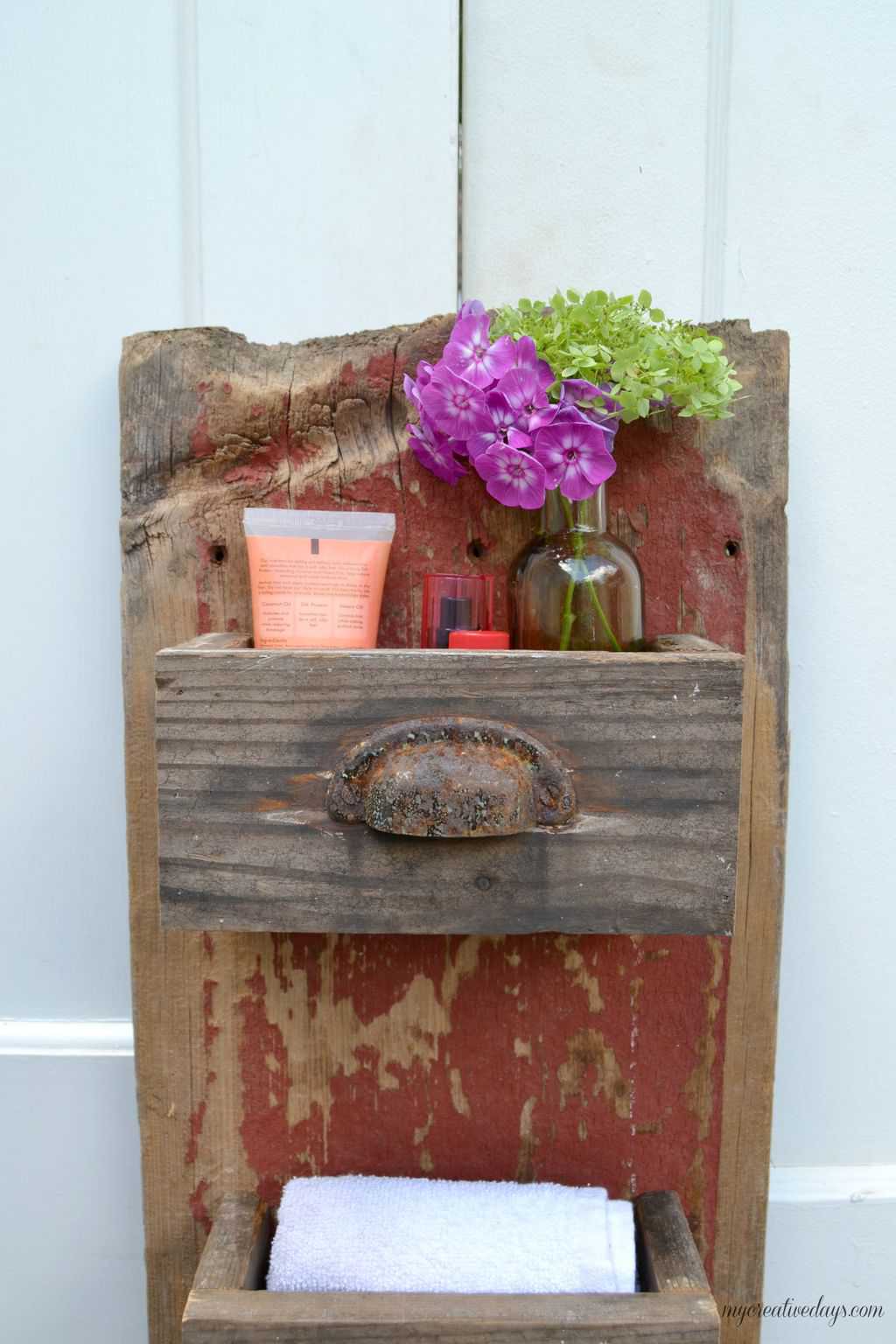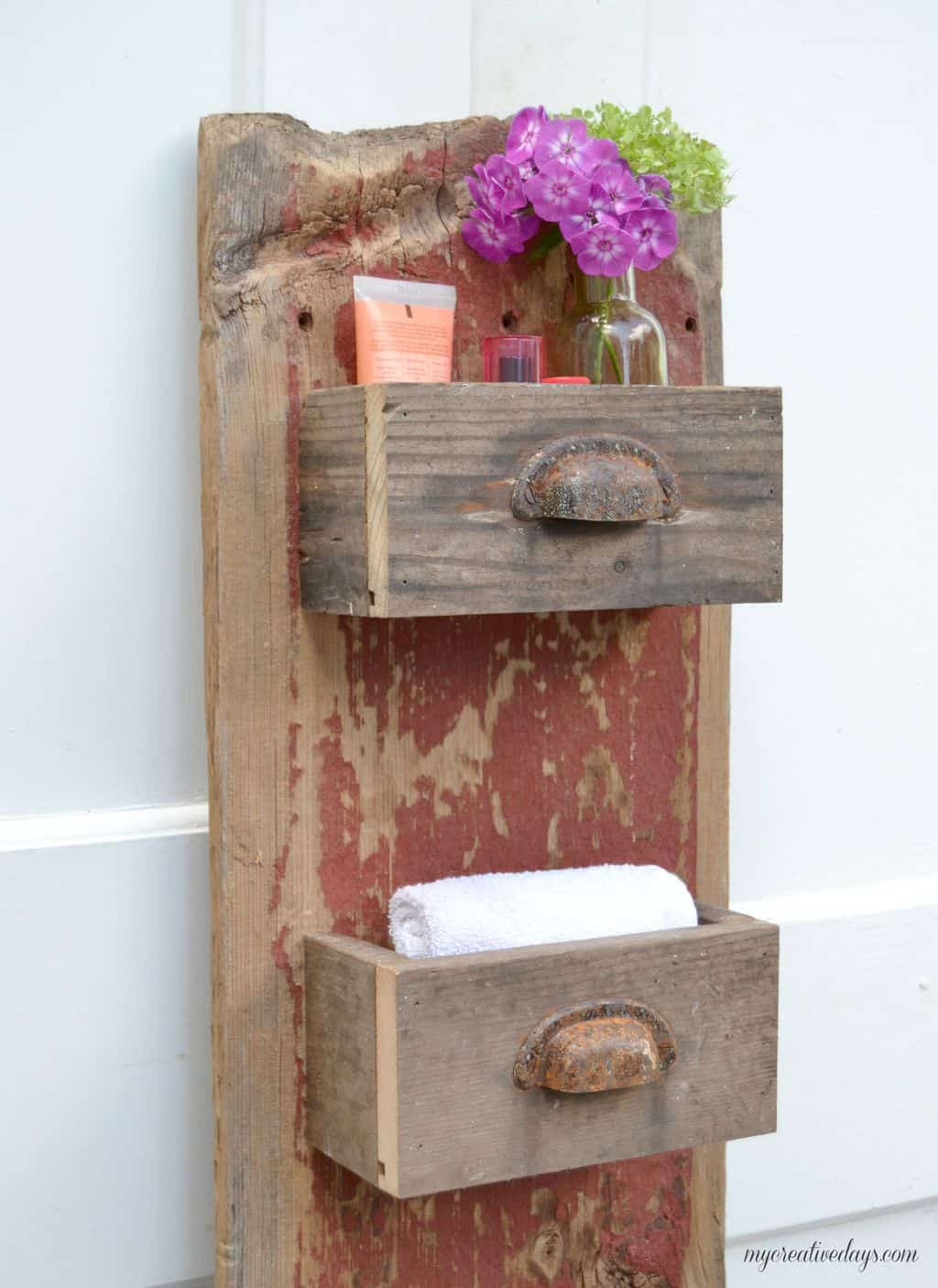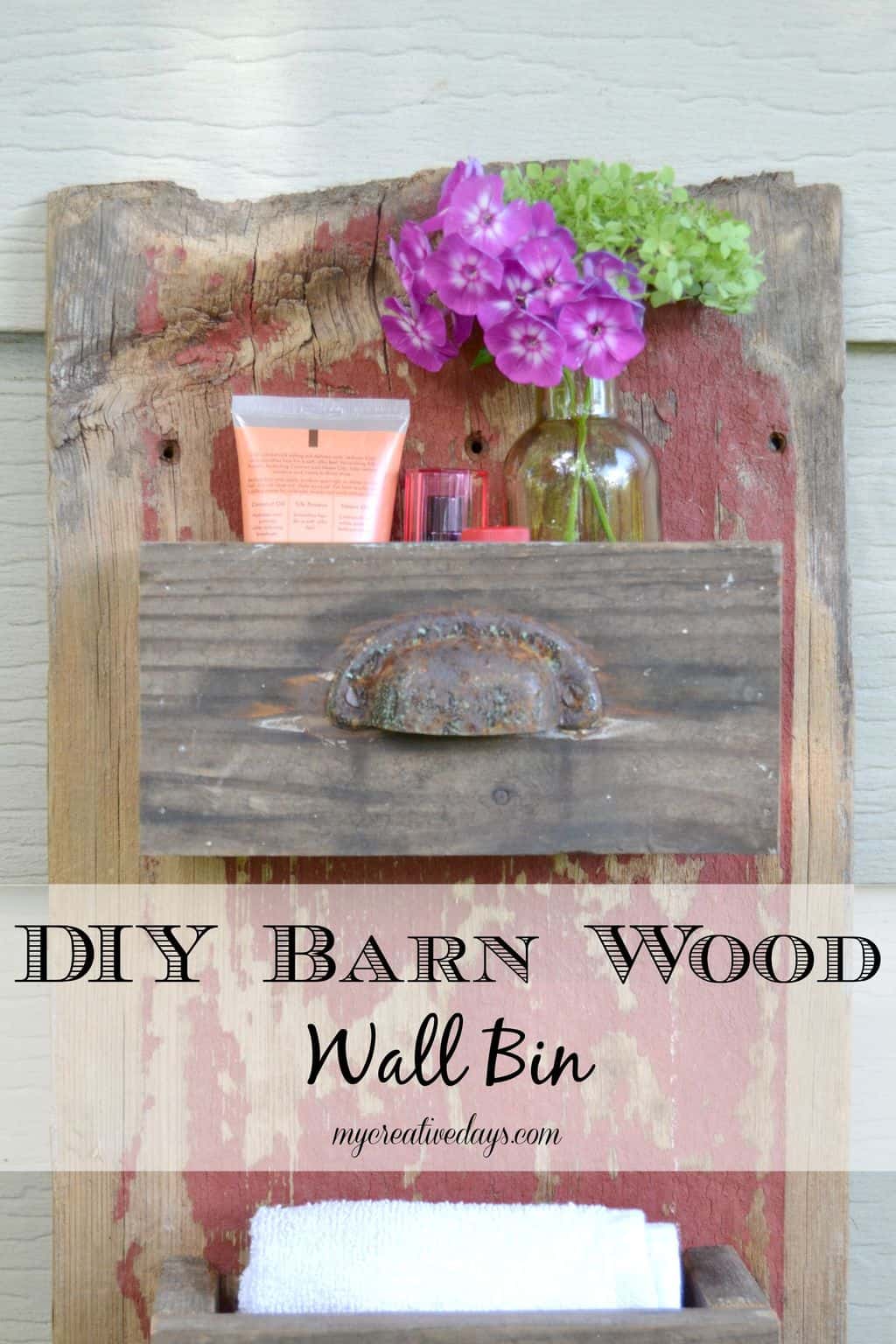 Upcycled projects are a lot of fun. I pick up different pieces here and there in hopes that I can bring them back to life in a new way. These drawer fronts have pulled on my creative strings since I got them. I finally brought them out of the garage and highlighted them in my favorite upcycled project this summer!