I have followed many creative bloggers for the past few years. It is inspiring to see all the creativity and projects out there. One blog circle I really like following is the Themed Furniture Makeover Days group.
This is a group of furniture flippin' bloggers who make over a piece of furniture based on a theme. I love furniture makeovers and breathing life back into pieces that need it.
About a month ago, I received an email from Jen at Girl in the Garage asking me if I wanted to join the group.
What?!
Would I like to join?
Yes! Yes! Yes!
Where do I sign up?
I wanted to jump in as soon as I could so I checked out the upcoming themes and August's theme was animal.
Animal?
Maybe I should wait another month to start. 😉
Nope.
I am going to push my creativity and think outside of the box and come up with an amazing "animal" themed makeover. Since it was my first project in this group, I really wanted to go beyond my "normal" makeovers and try something different.
Then, as I was cleaning out our toy room, inspiration struck.
We have many tubs of animals in our toy room. I pick them up when I see them at yard sales because they are a favorite with the kids.
When I saw these three elephants, I knew they would be perfect for my project.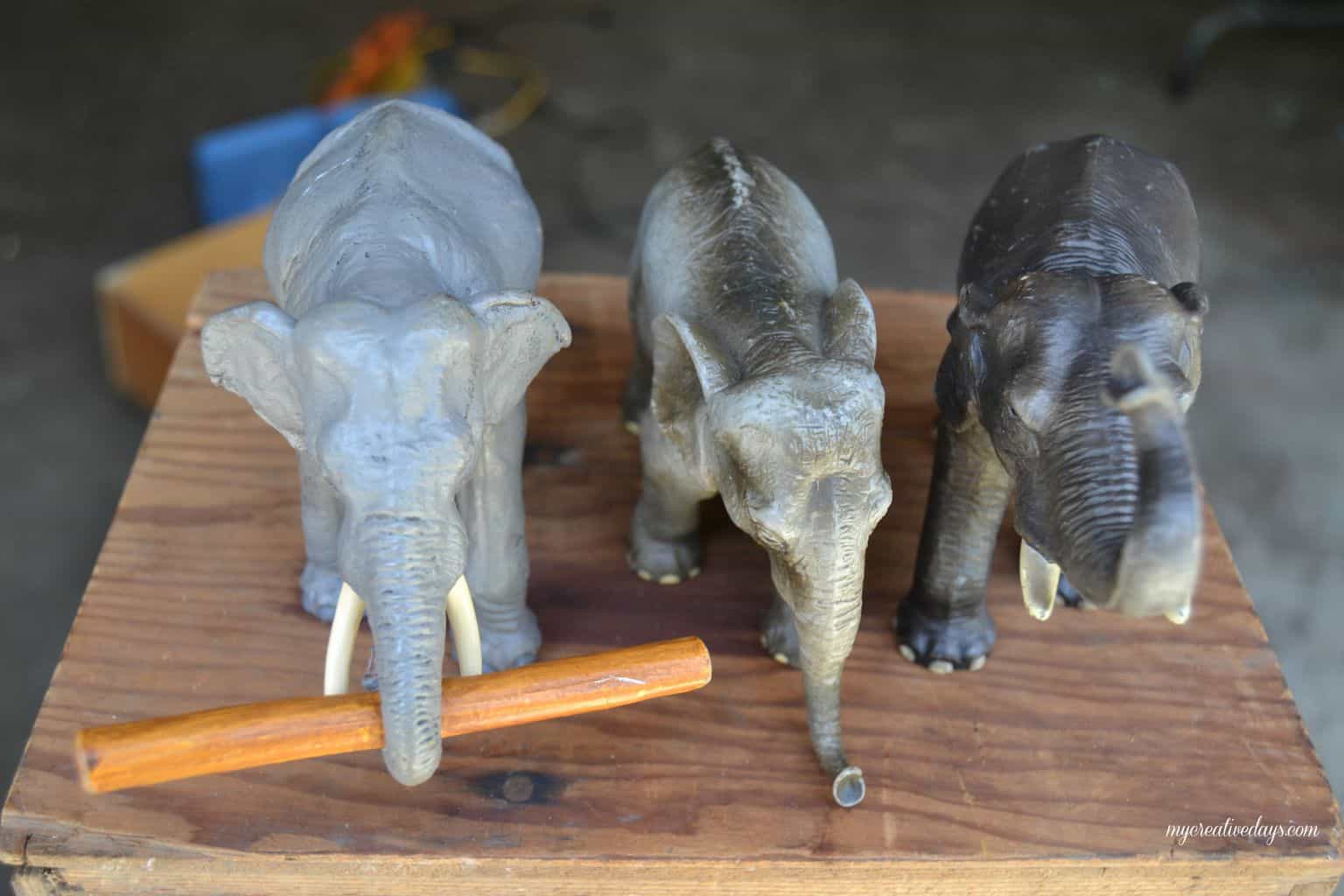 Since we have so many animals, I knew three would not be missed from the giant herd we have. 😉
For my project, I needed to use toy animals that were solid throughout. They could not be the rubber toys. These elephants were solid and would make perfect knobs for this sad-looking dresser.
Yes, knobs!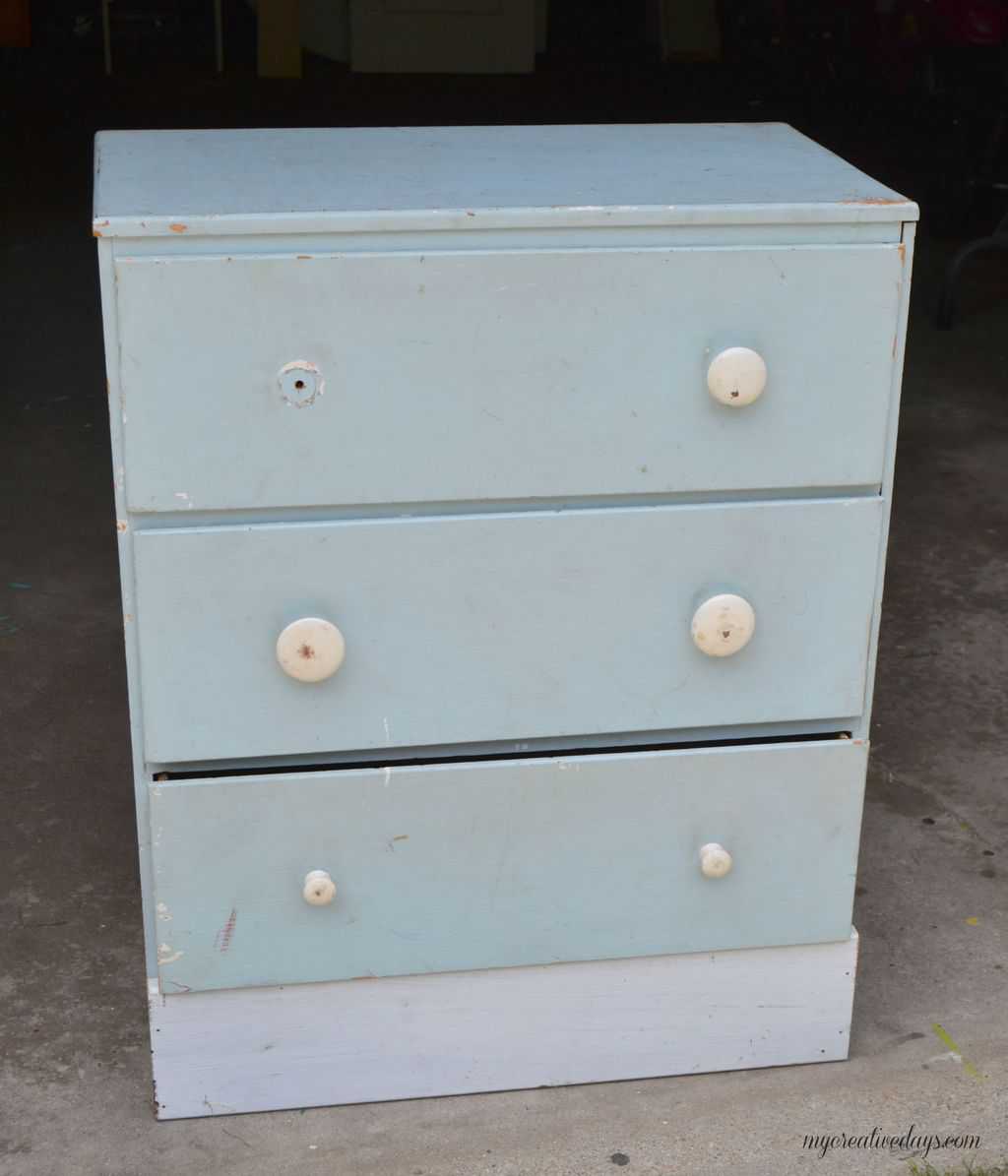 To make the elephants into knobs, I had to cut them in half.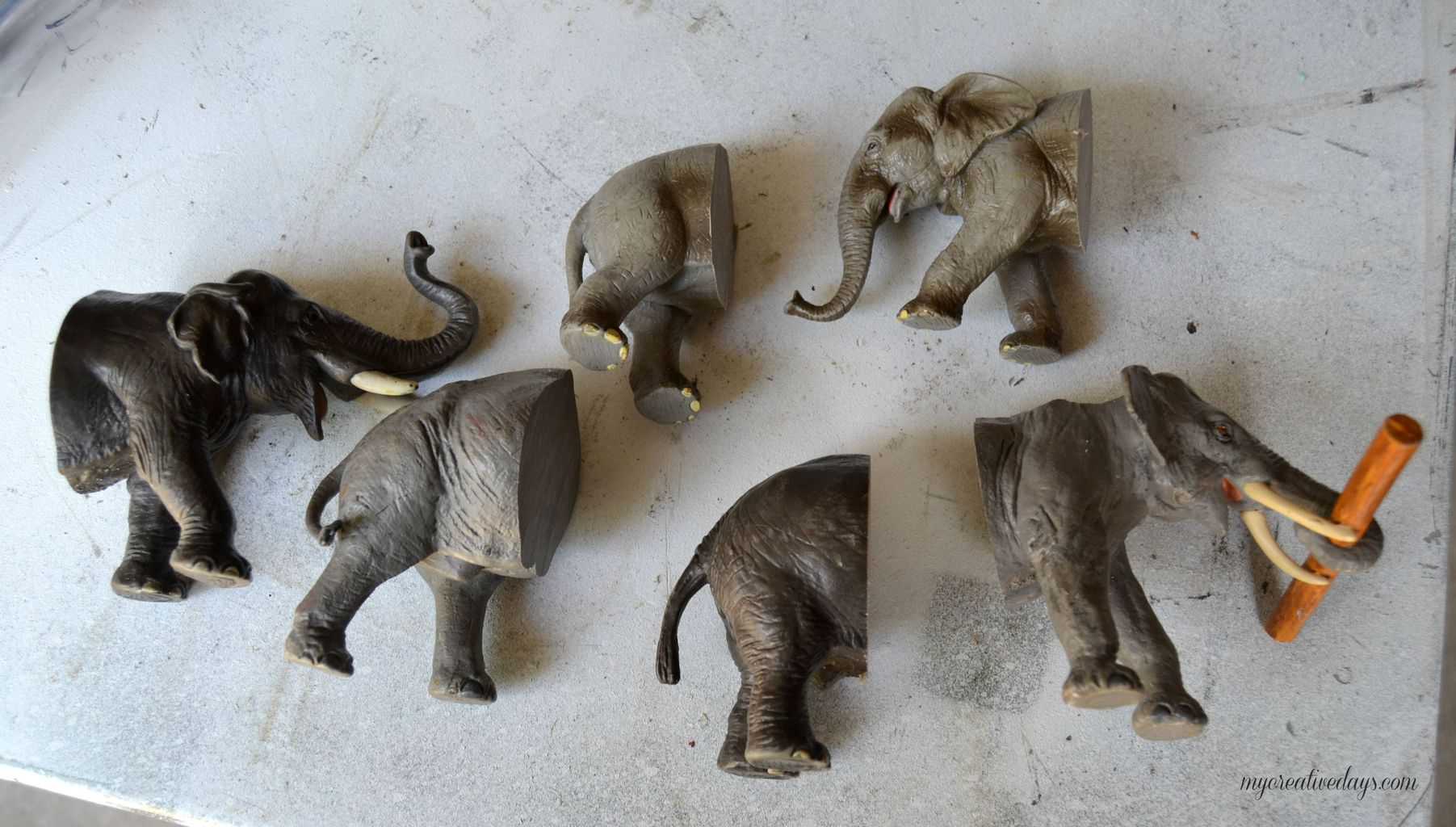 Then I painted them with Modern Masters metallic paint in Bronze.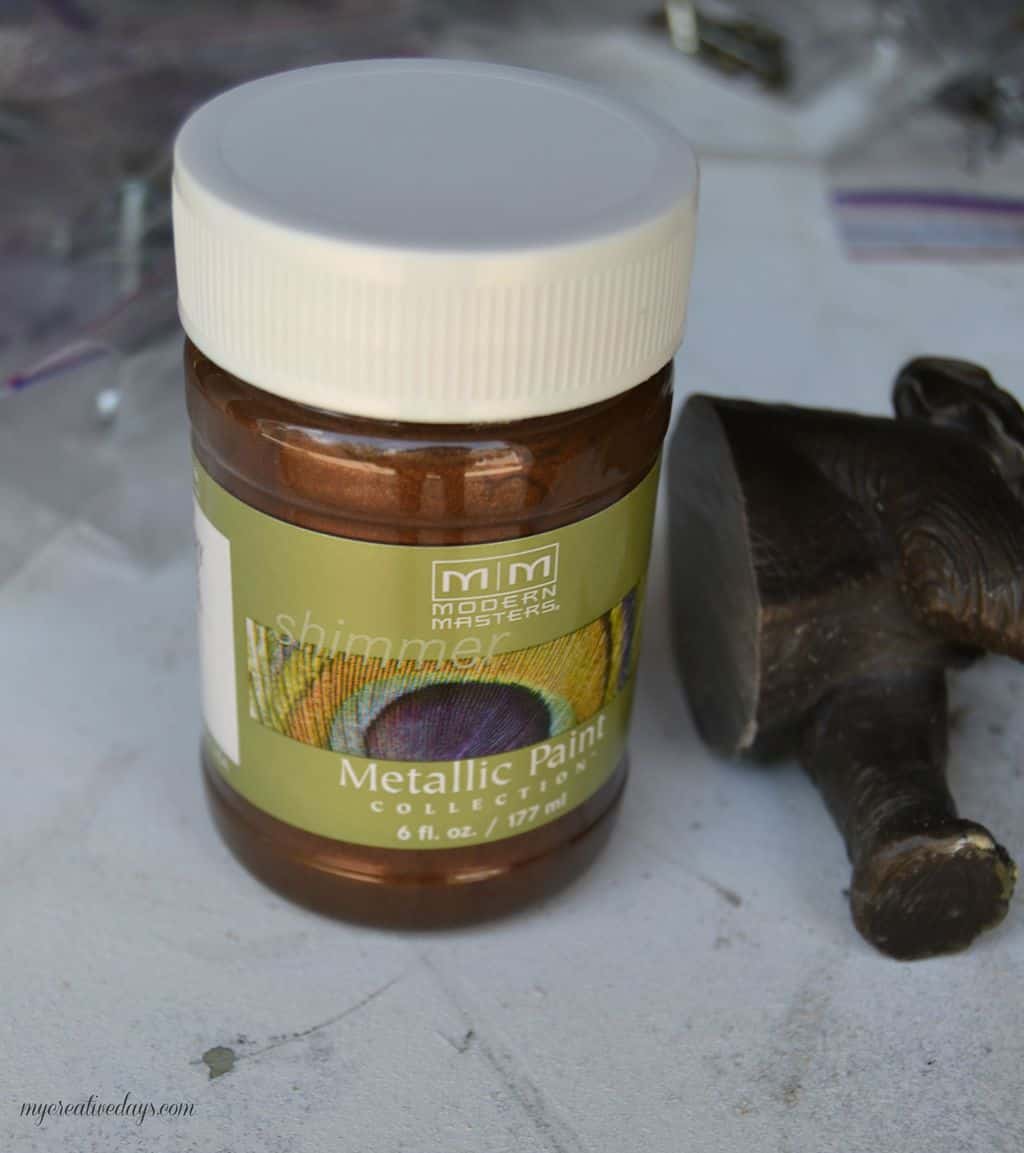 They look so much better bronze!
You can really see all of their features.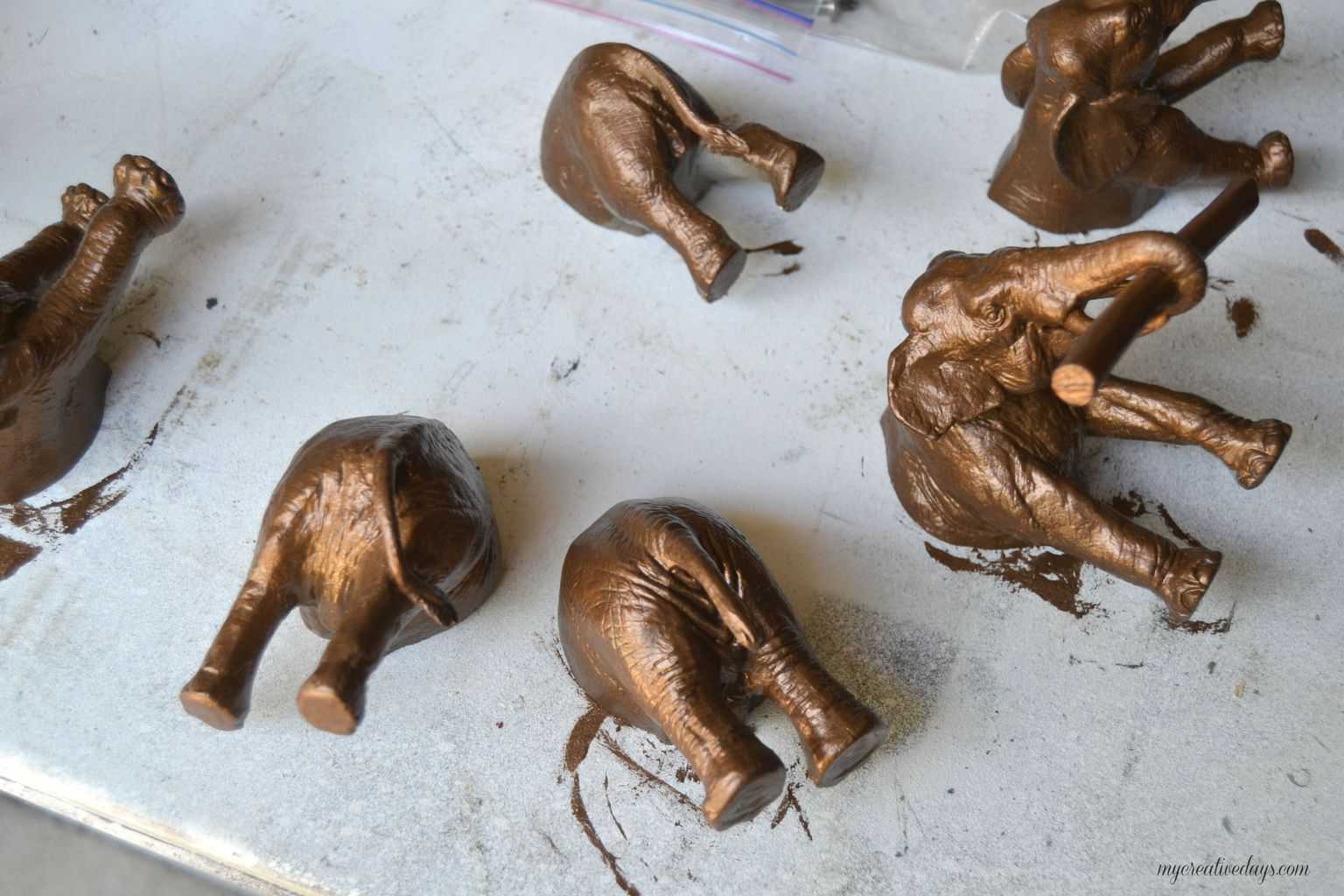 I painted the dresser in "Moon Dew" from Country Chic Paint.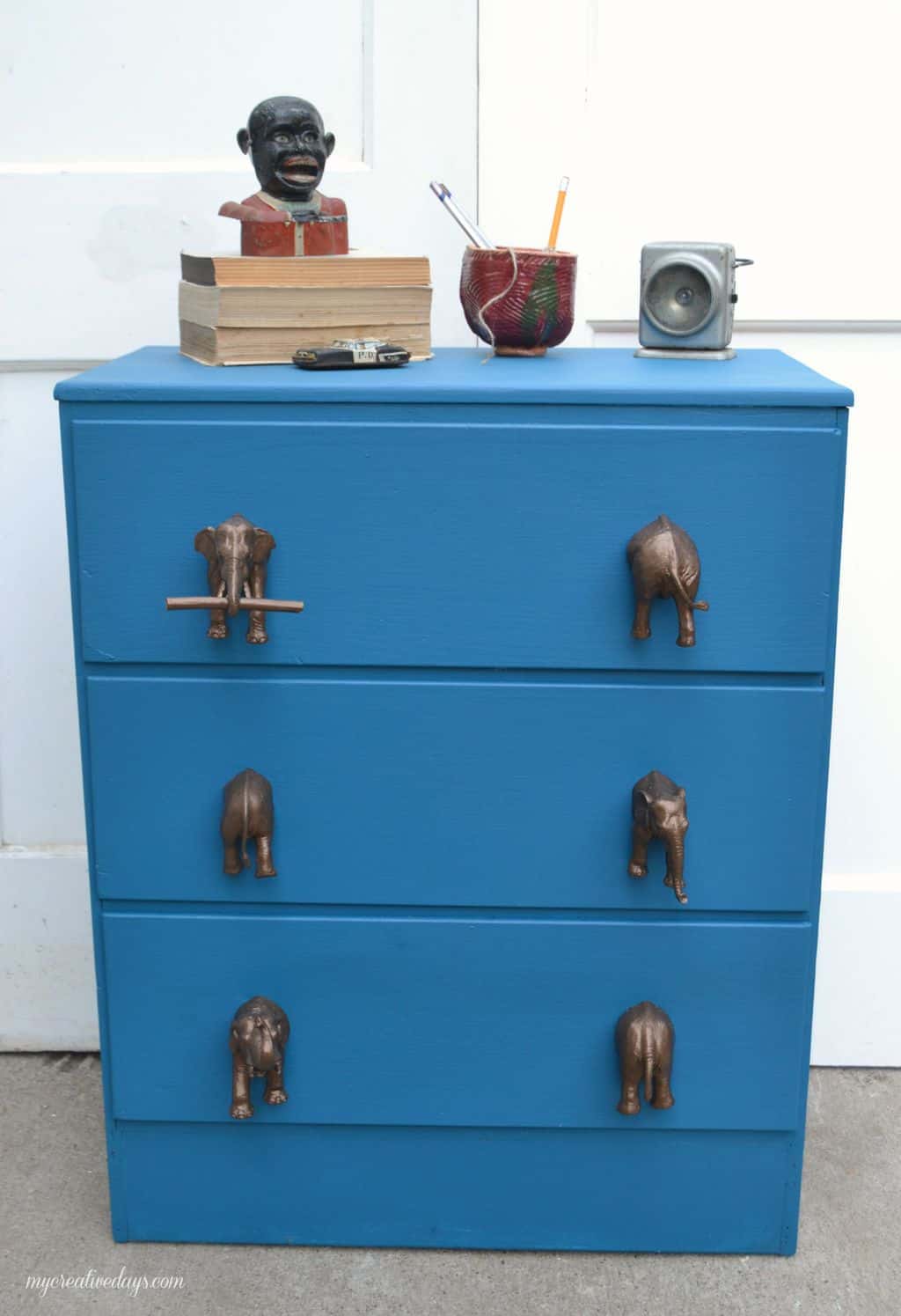 It is a little more bold than I usually do, but I wanted a strong color behind these amazing knobs.
I attached the elephants to the drawers by pre-drilling a smaller hole in the center of them and then as I held them where I wanted them, Hubby drilled the screws through them from the inside of the drawer. It was very easy.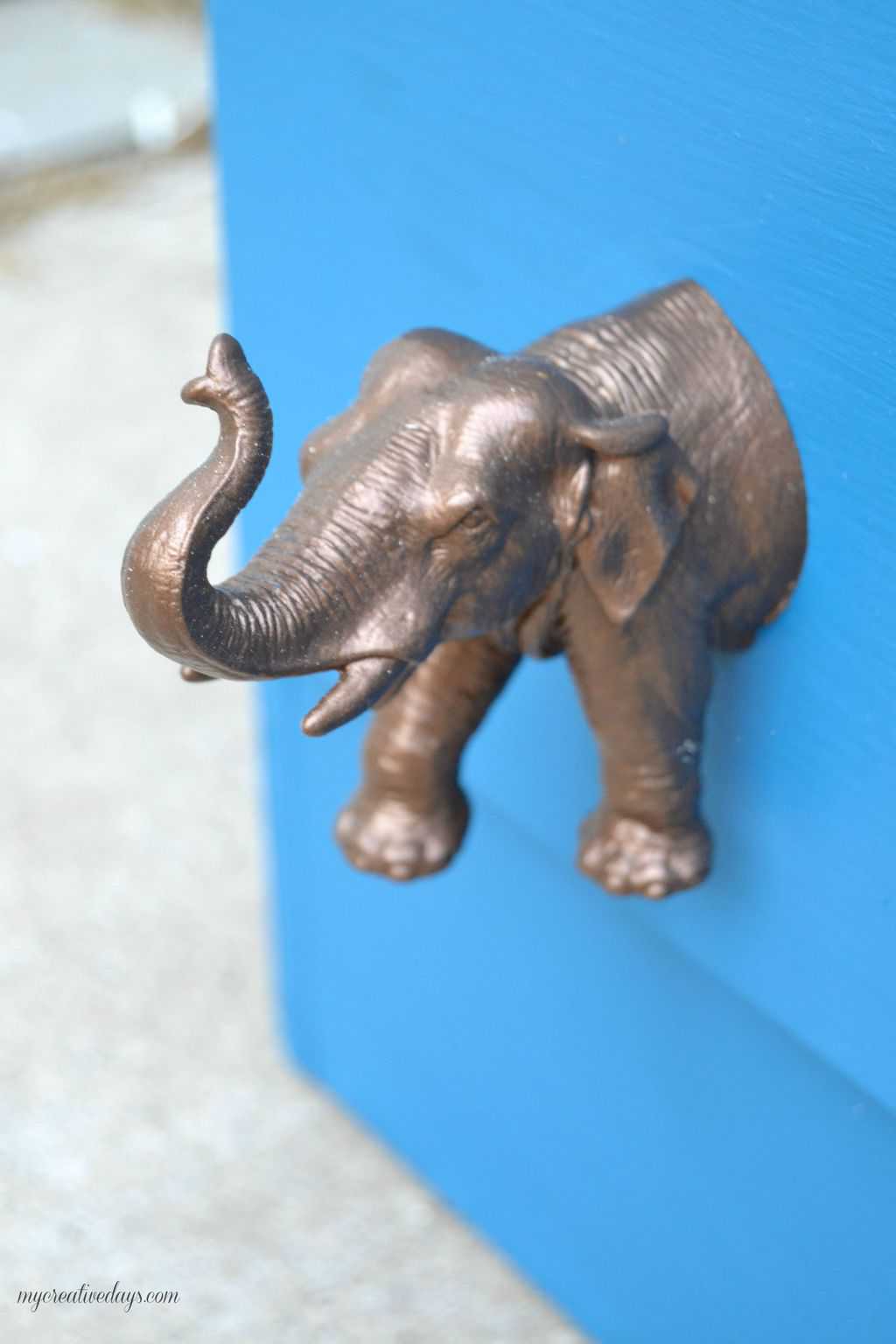 I LOVE THEM!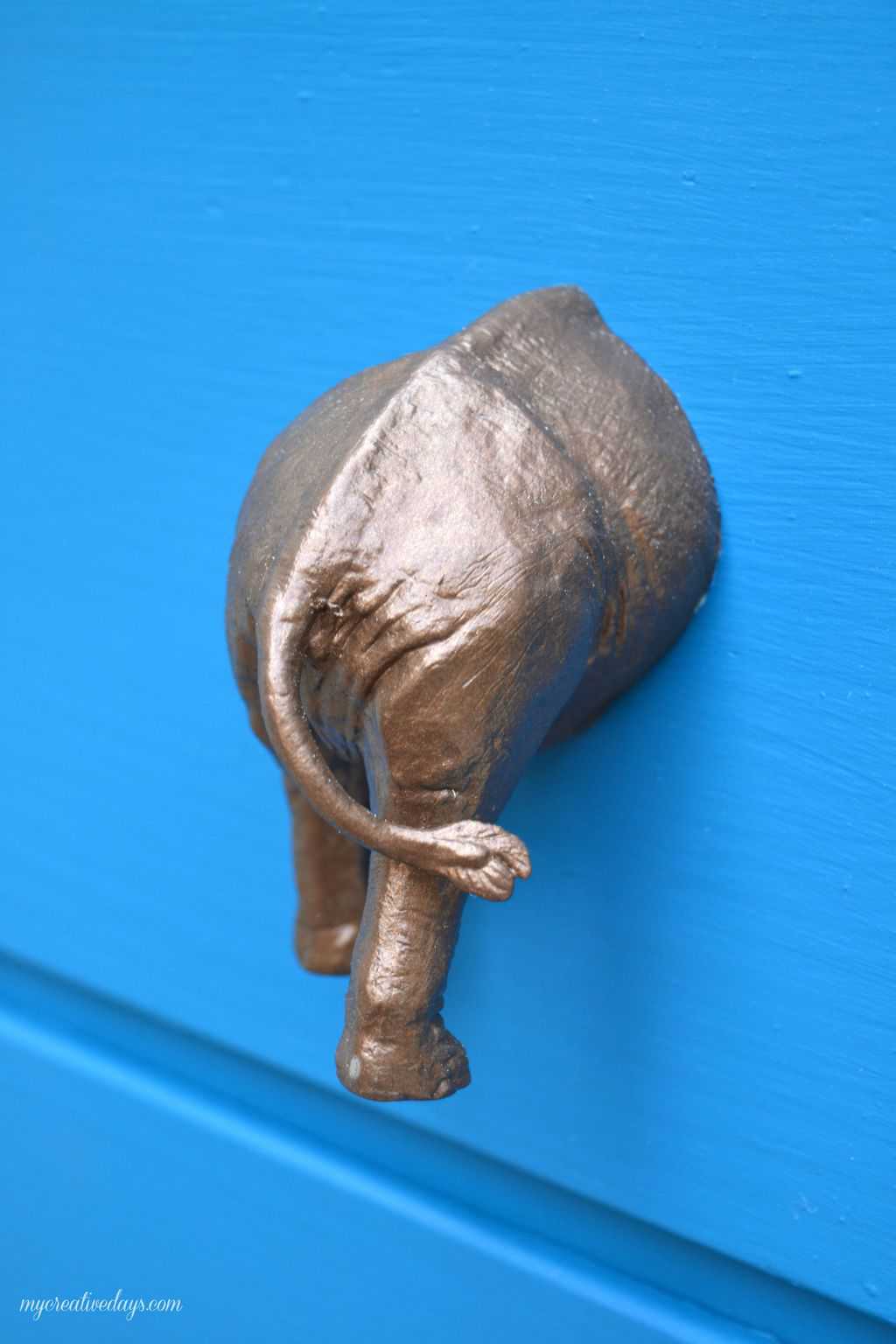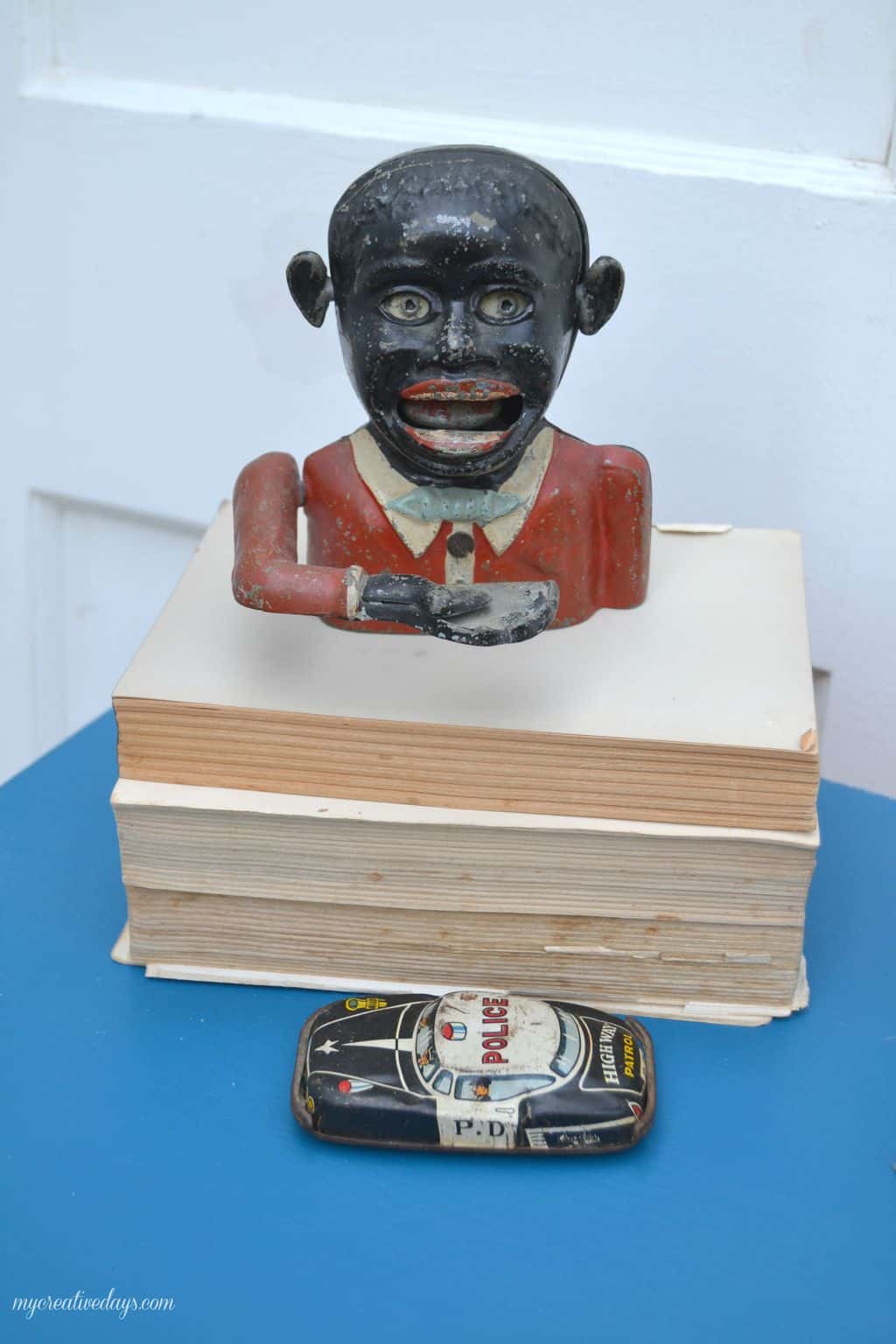 Once again, I had a lot of fun shopping my home for some pieces to stage this dresser.
That bank was my grandparents. It is a piece I always remember in their home and I am so happy I have it.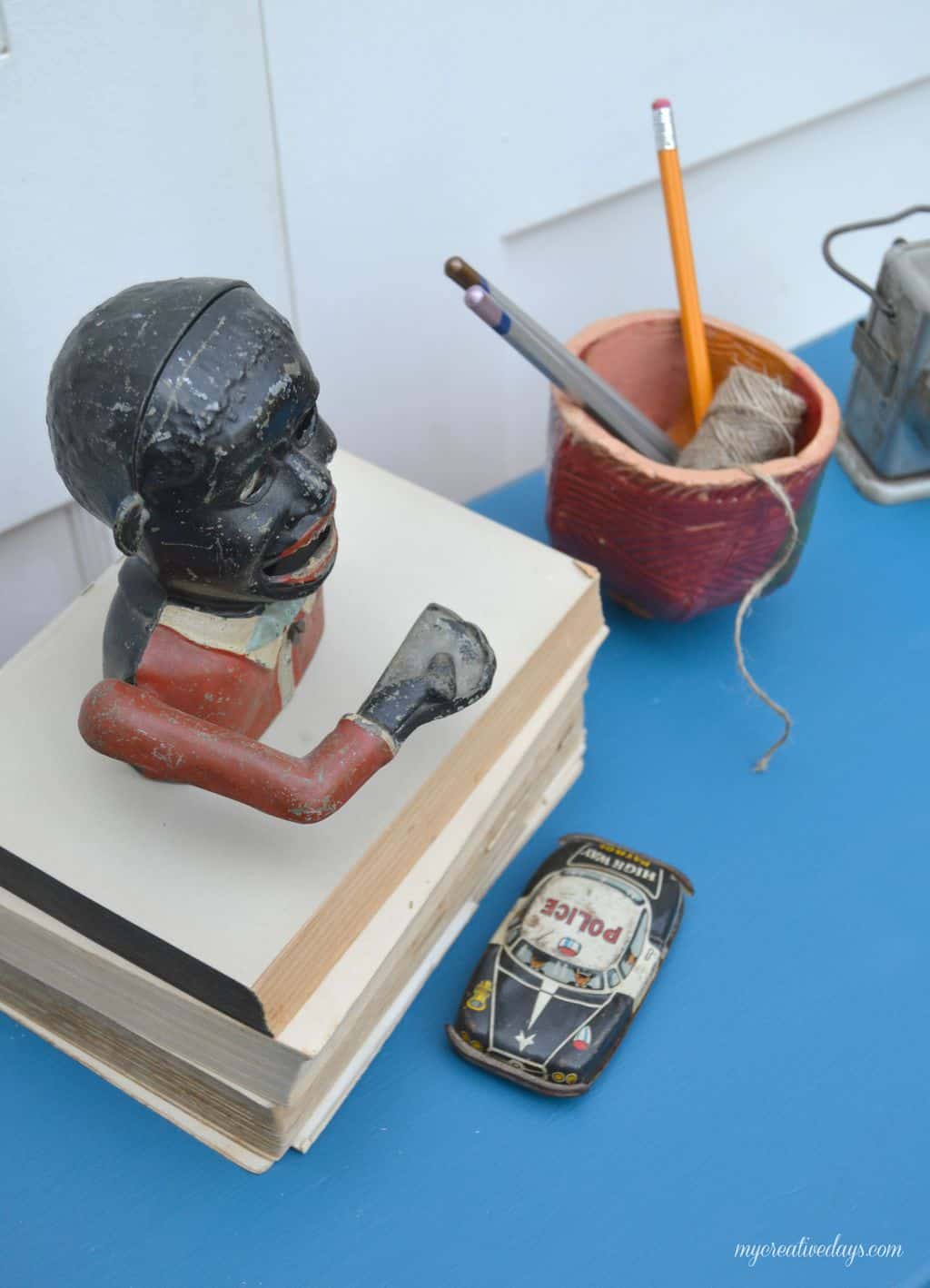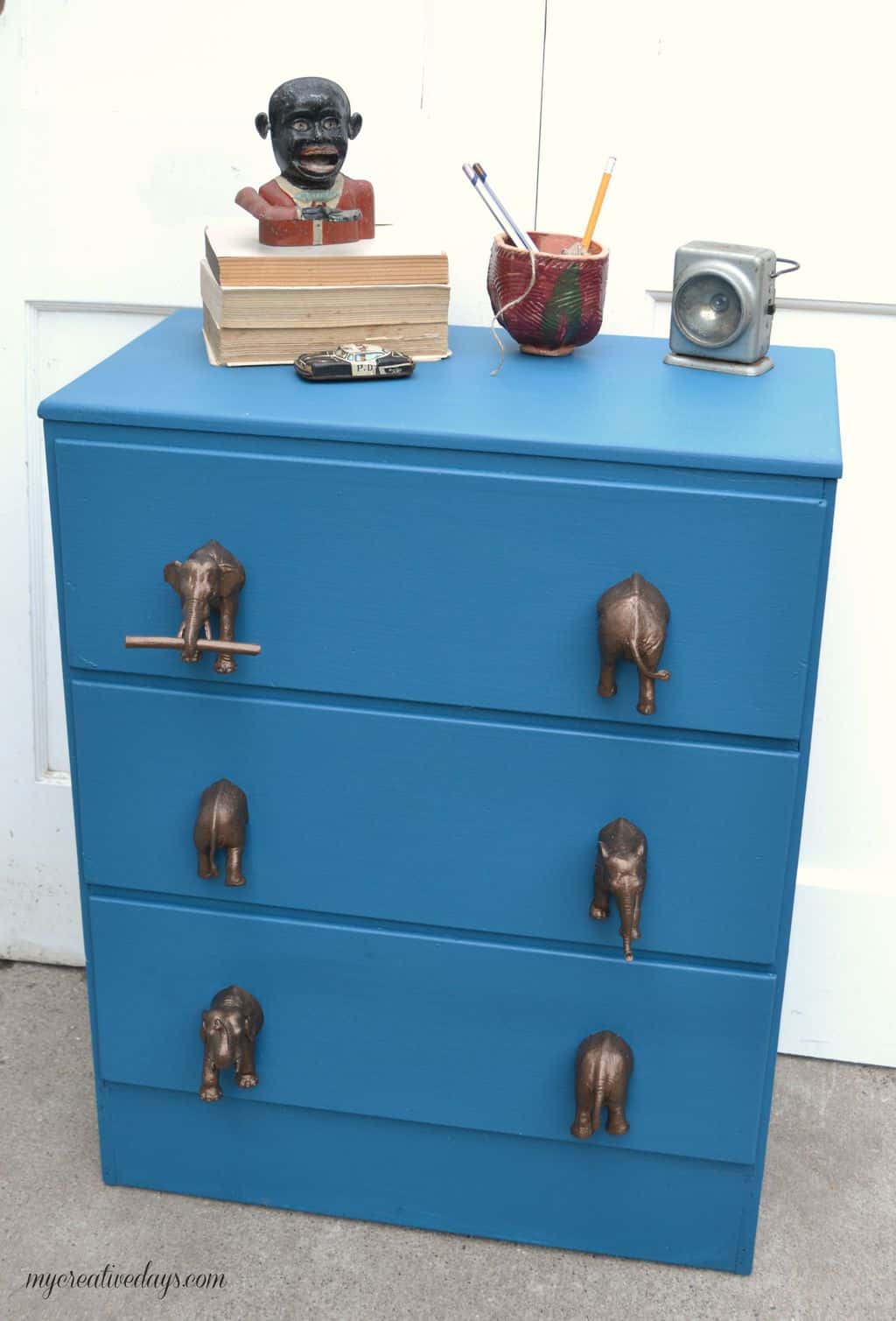 My first Themed Furniture Makeover was a blast! I had a lot of fun thinking outside of the box and pushing my creativity further than the obvious.
Check out the other amazing animal themed projects:
Next month, the theme is French.
I need to start brainstorming ideas for that one now.