As you may know, we are slowly making changes to our kitchen. Just like every project I do, I want to find ways to give our kitchen a makeover without spending a ton of money. I have been keeping a tally of what we have spent and when we get it all done, I will be sharing the total cost. My motto is that you can have pretty spaces without breaking the bank. It just takes a little creativity and elbow grease to get you there. These DIY Kitchen Light Fixtures  are my favorite addition to the kitchen so far. I can't wait to share how we made them.
Our first project in the kitchen was paint. I always start with paint because it doesn't cost a lot of money and it makes a HUGE impact on its own. Next, we added glass tile to the wall between our cabinets in our dining area. Our dining area is connected to our kitchen so we see it as one room.
After we survived our first tile job together, I was eager to start this DIY kitchen light fixture project. I have had a vision for this repurposed light fixture for a long time and to see it become a reality was really exciting.
I love repurposed projects. I think when you add them to your home, you add character and fun conversation starters.
When I spotted these two pieces at a yard sale (I have no idea what they are. If you know, please leave me a comment), I knew right away that they would be our light fixtures in the kitchen.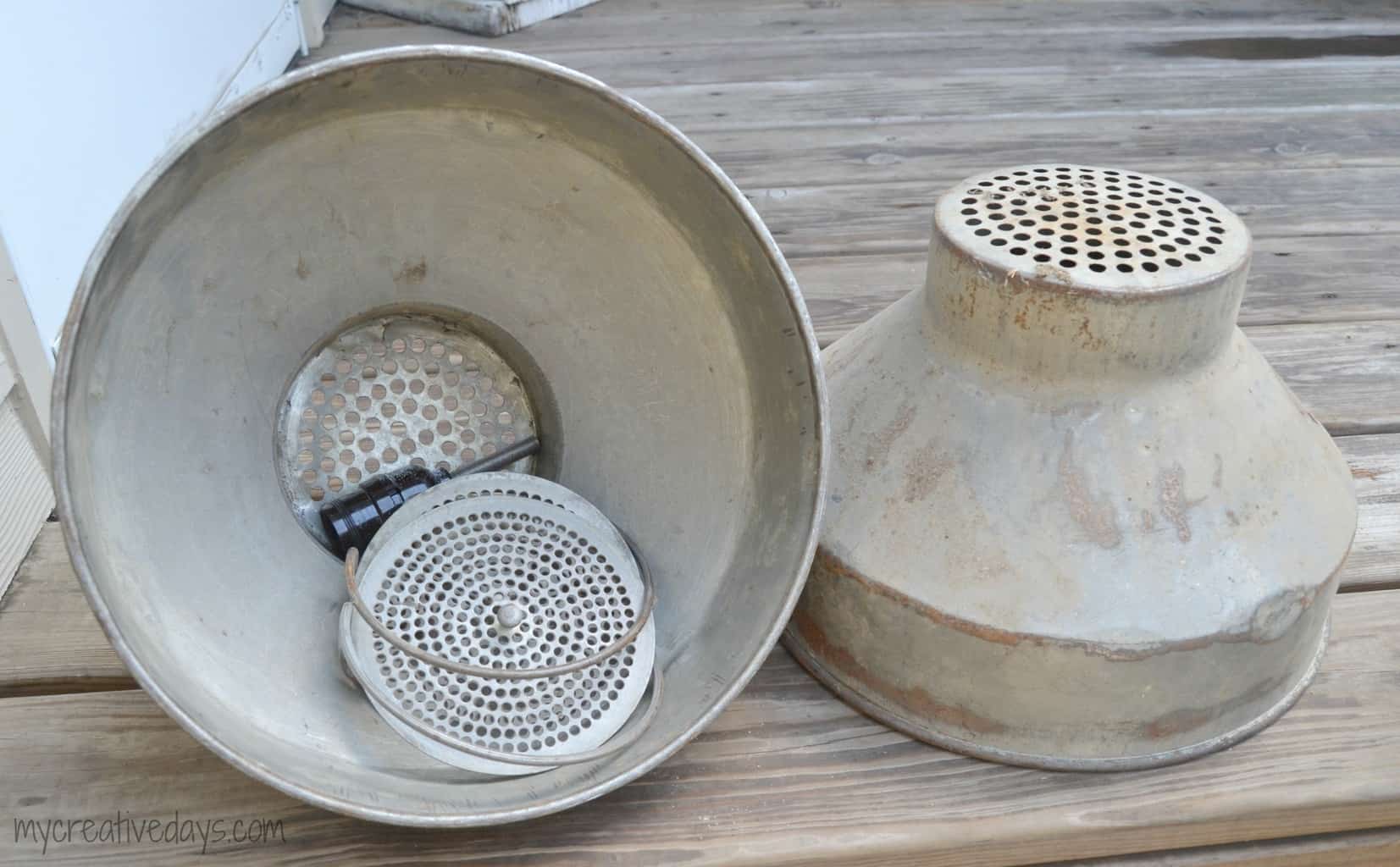 I had picked up one of these before and repurposed it into a hanging light fixture in our back porch. But, these were bigger and wider and there were two! I was also thrilled that they were only $1 each!
We have a bar in our kitchen that has a faux beam above it. It is the perfect spot for a light fixture.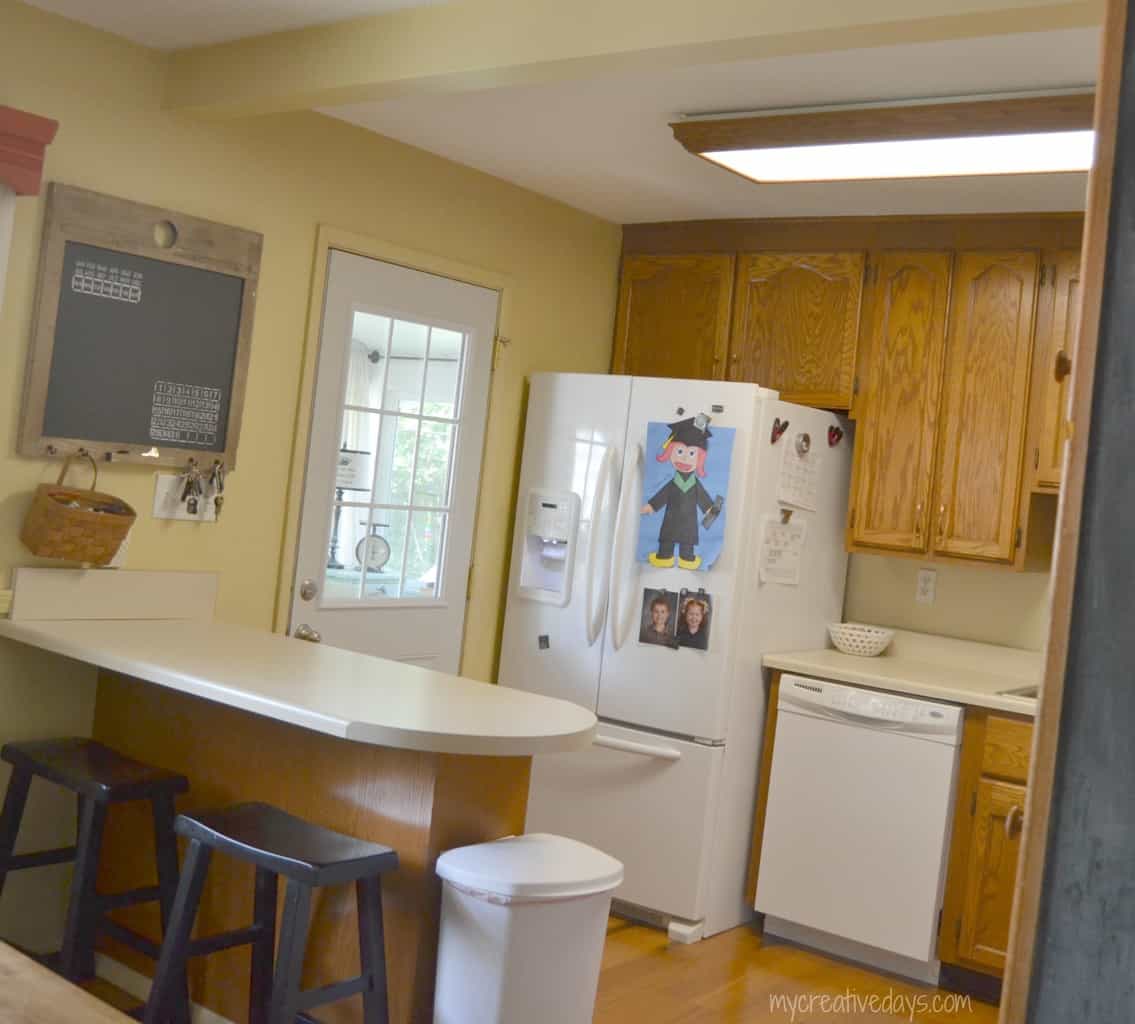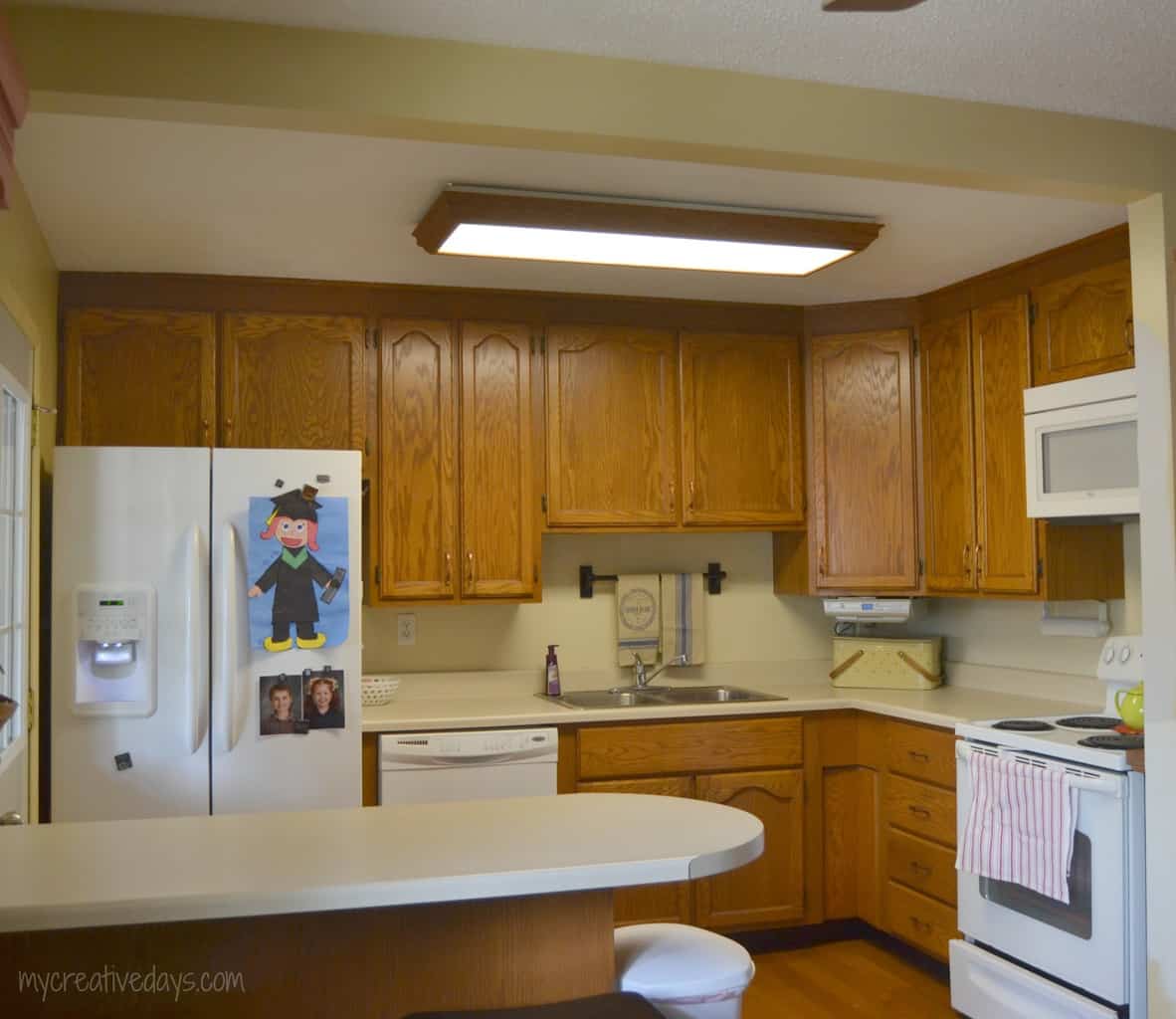 Looking at these before pictures makes me so happy we painted. 😉
After looking through all the pictures for this project, I decided to break up the post into two parts. There was a lot involved and so many pictures that to put it all in one post would be too much.
In Part 1 of these DIY kitchen light fixtures, I am going to show you how we repurposed the galvanized pieces into lights. In Part 2, I will show you how we added them to the "beam".
Even though the "fixtures" were only $1, I still had to buy some things to make them work.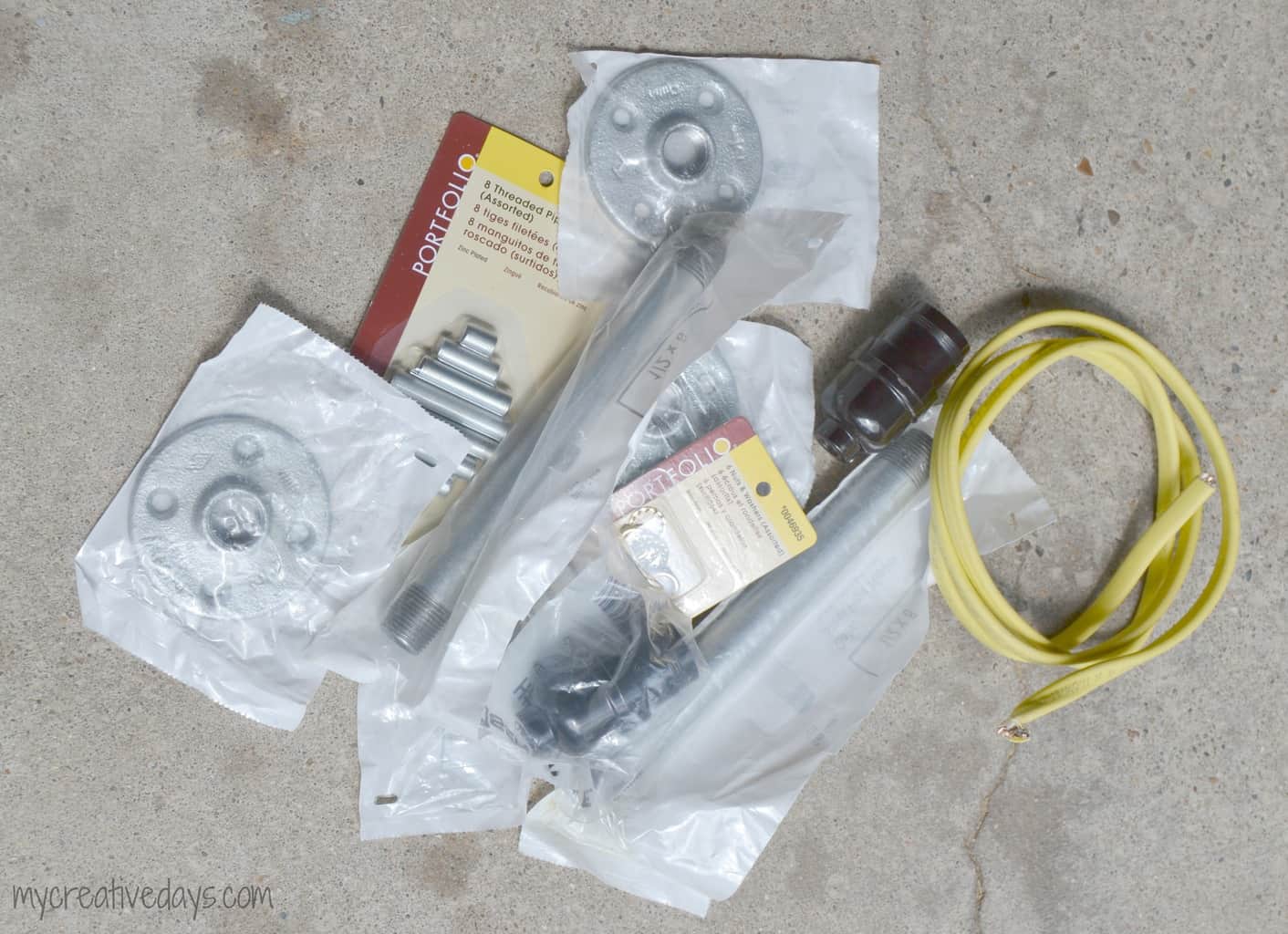 I don't know all the names for these pieces so I took pictures of each step to show you what we used and how we used it.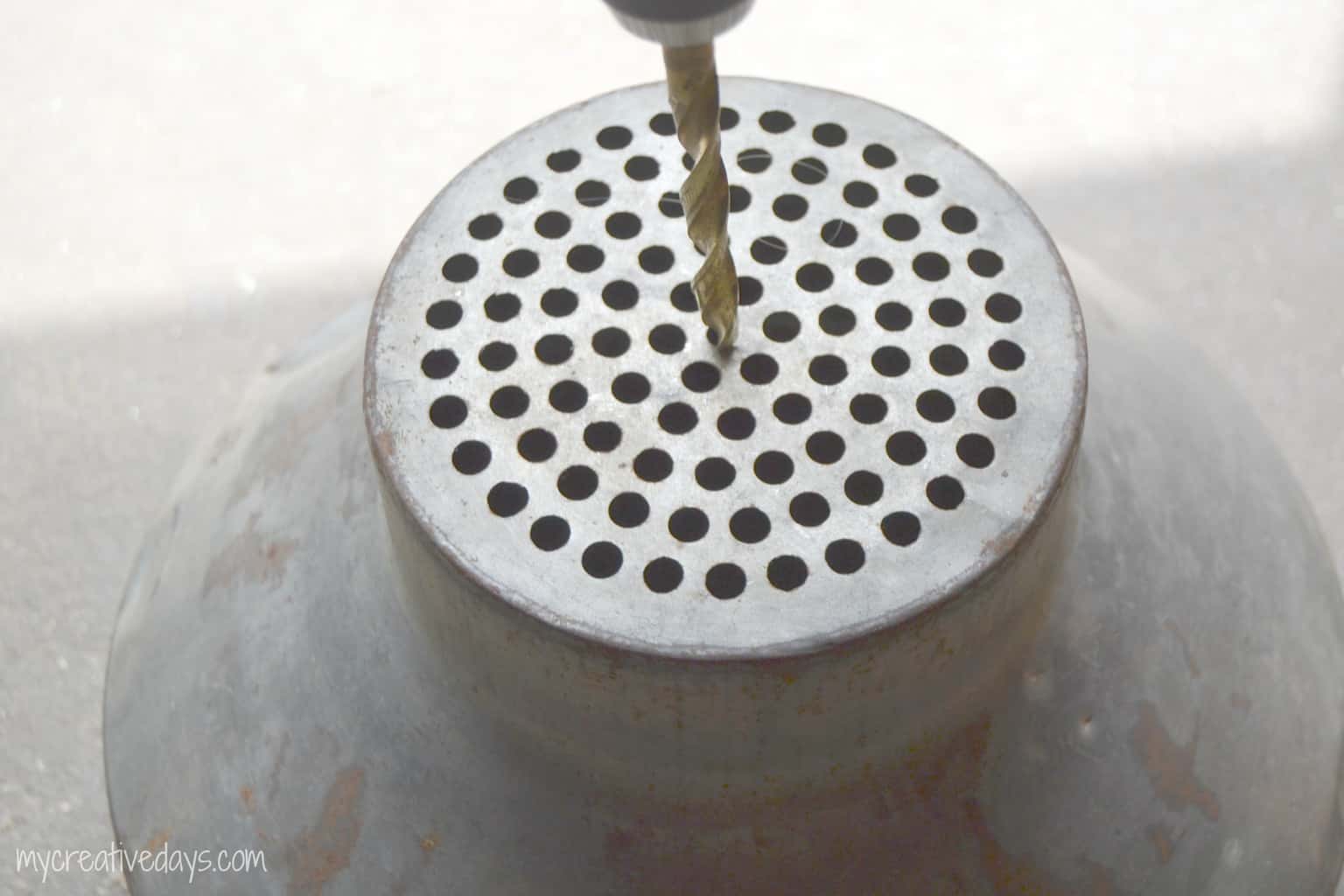 The first thing we did was drill a bigger hole in the center of the top of these so we could fit the parts we needed to make the fixtures.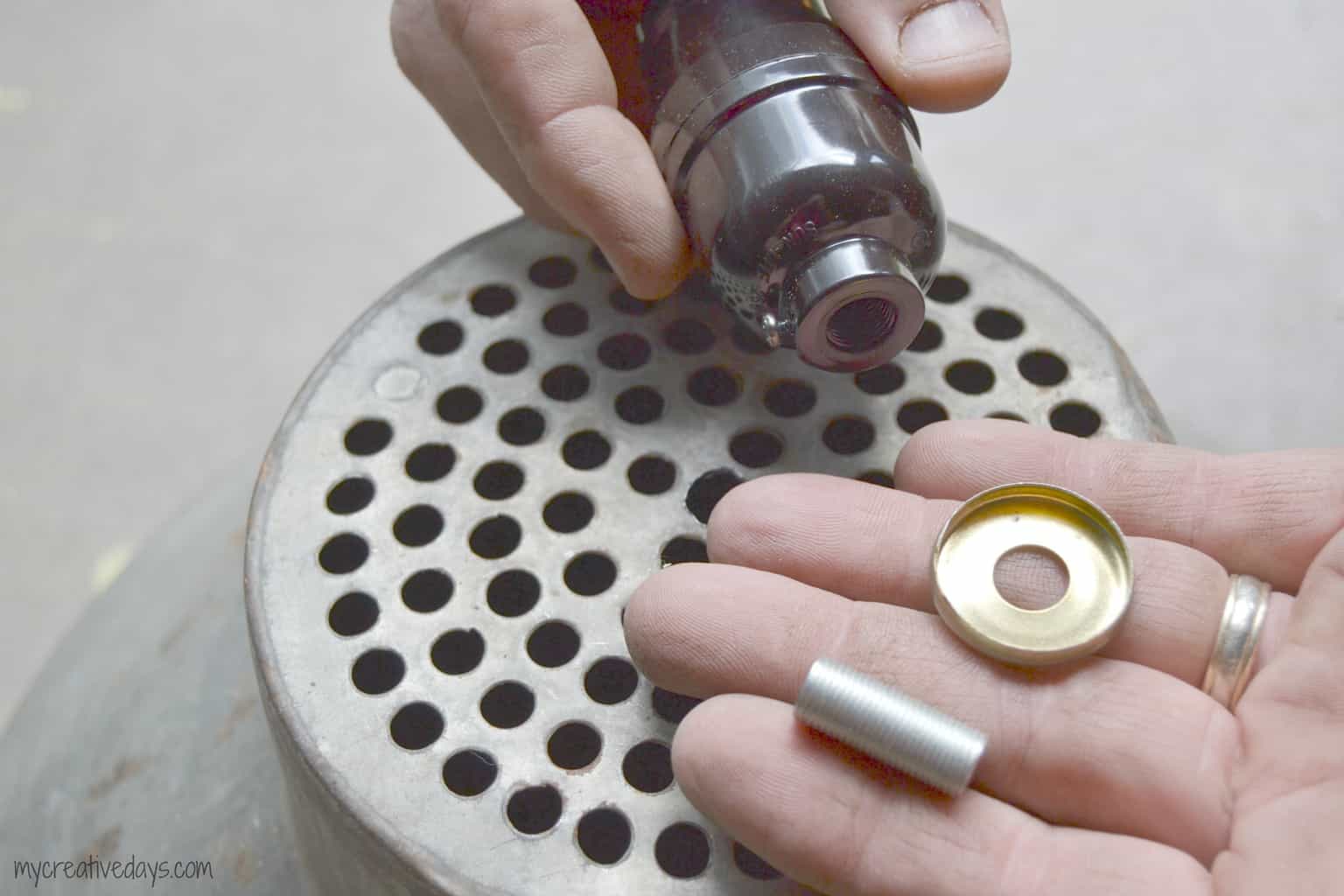 This is how we put the "fixture" part together.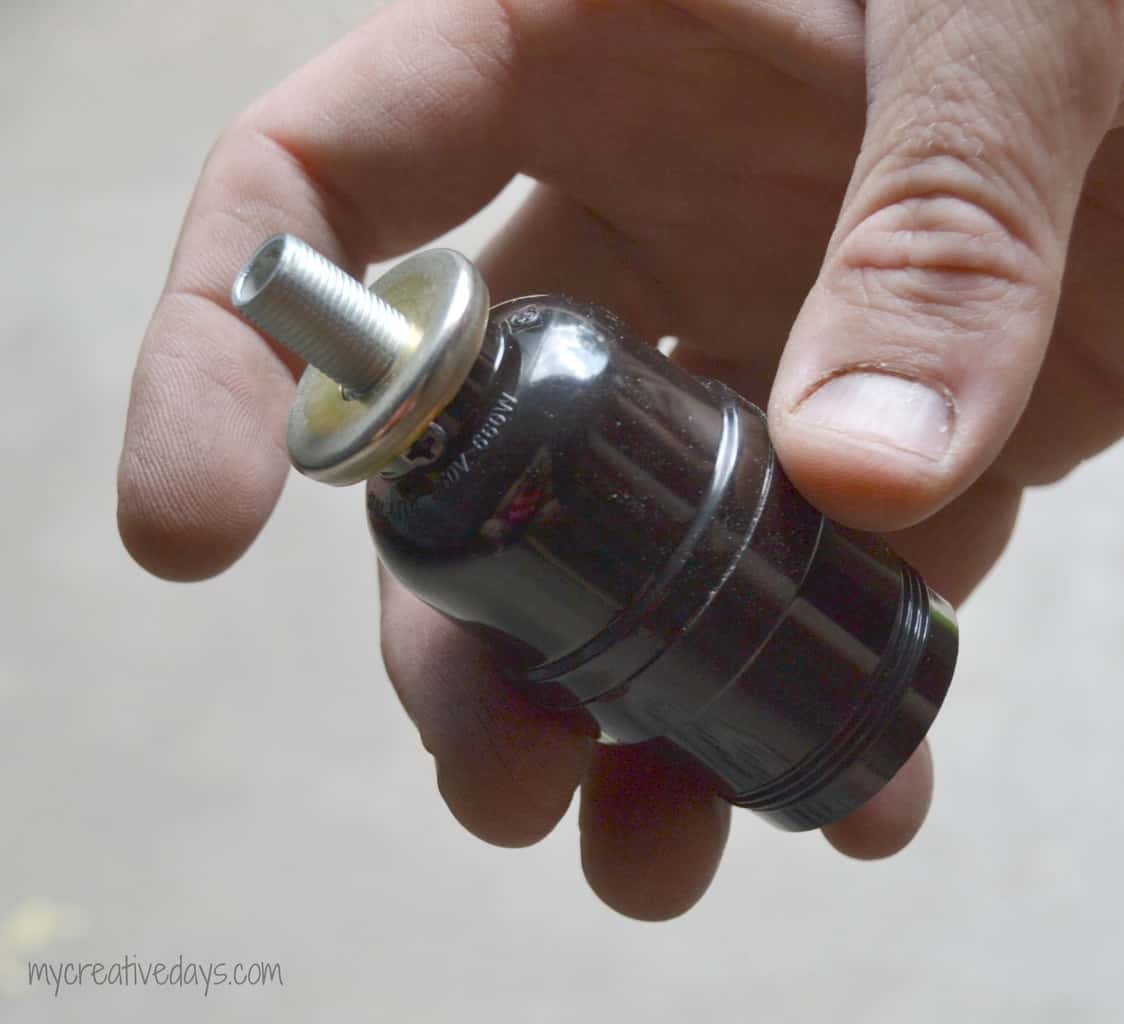 Then, we put that fixture in the hole we drilled and secured it with a nut.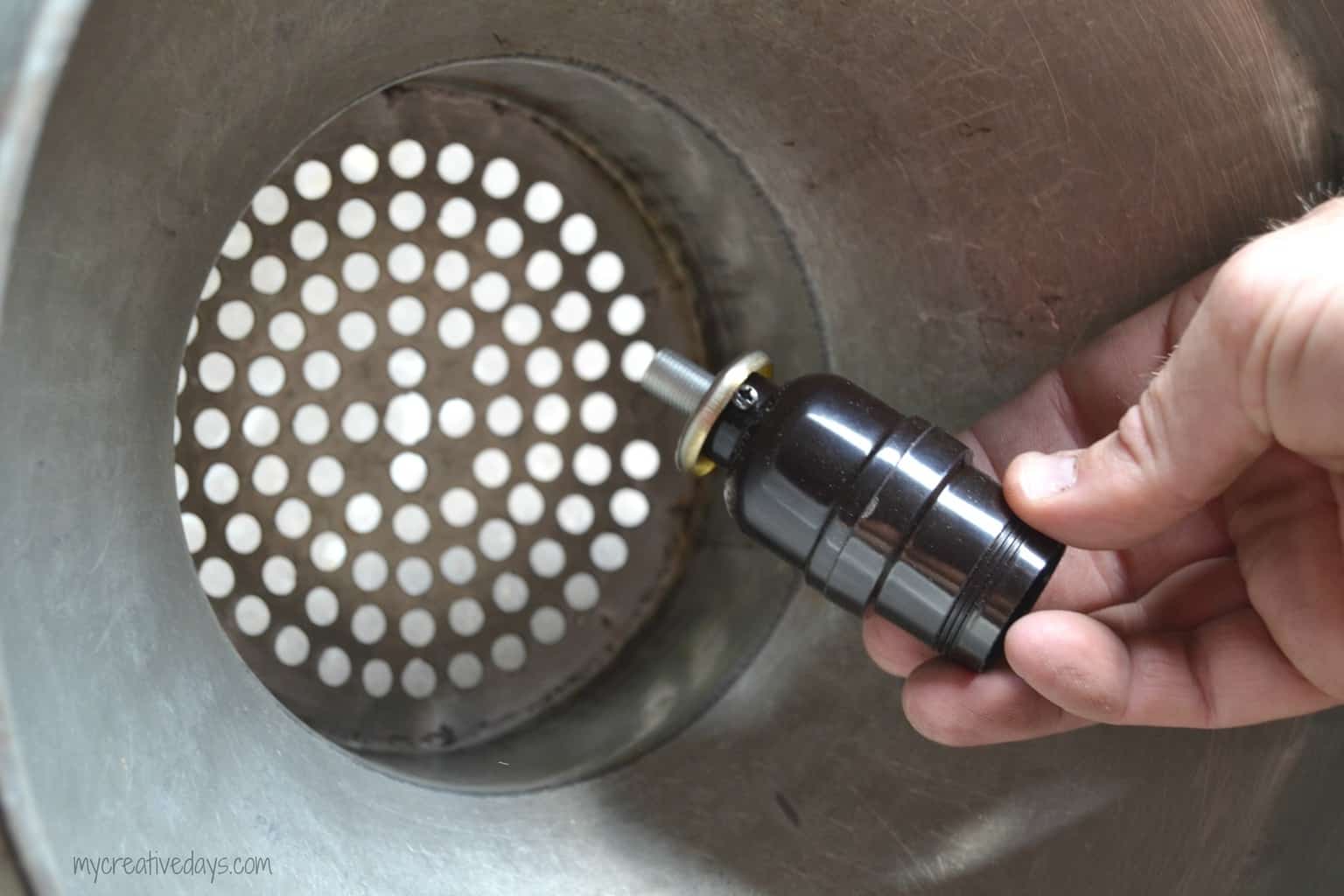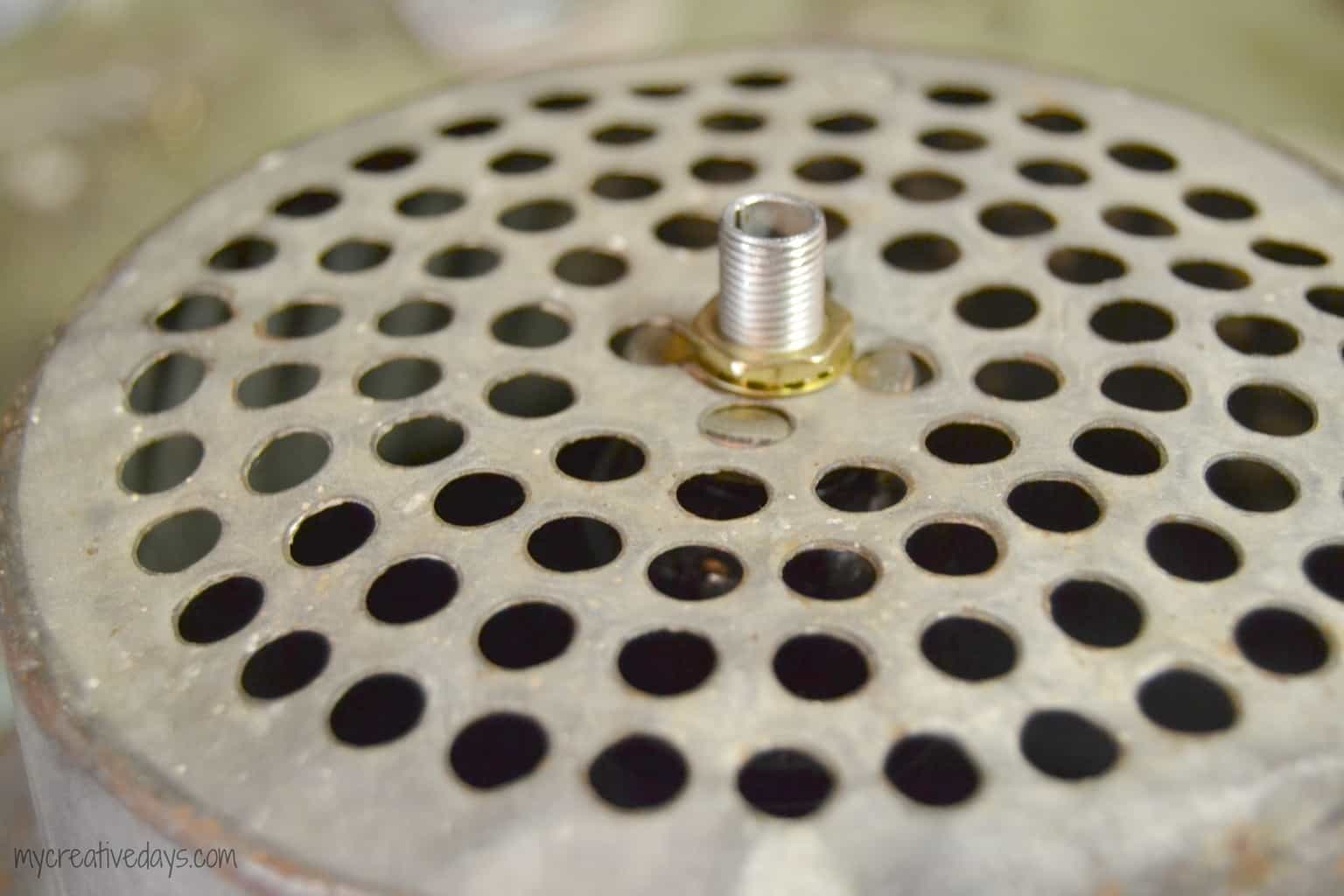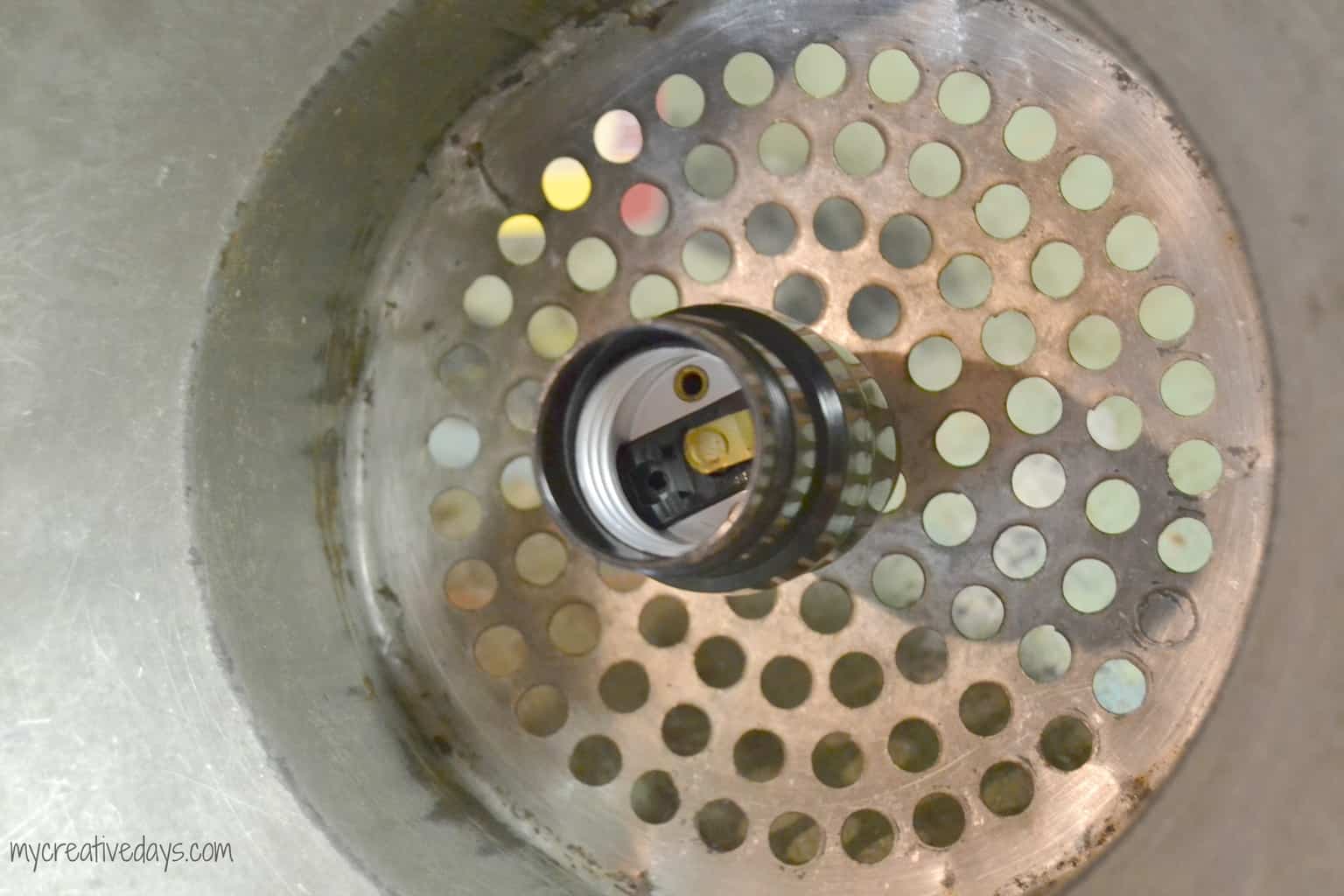 I wanted these fixtures to hang from the beam so we used gas pipes from the home improvement store to make that happen.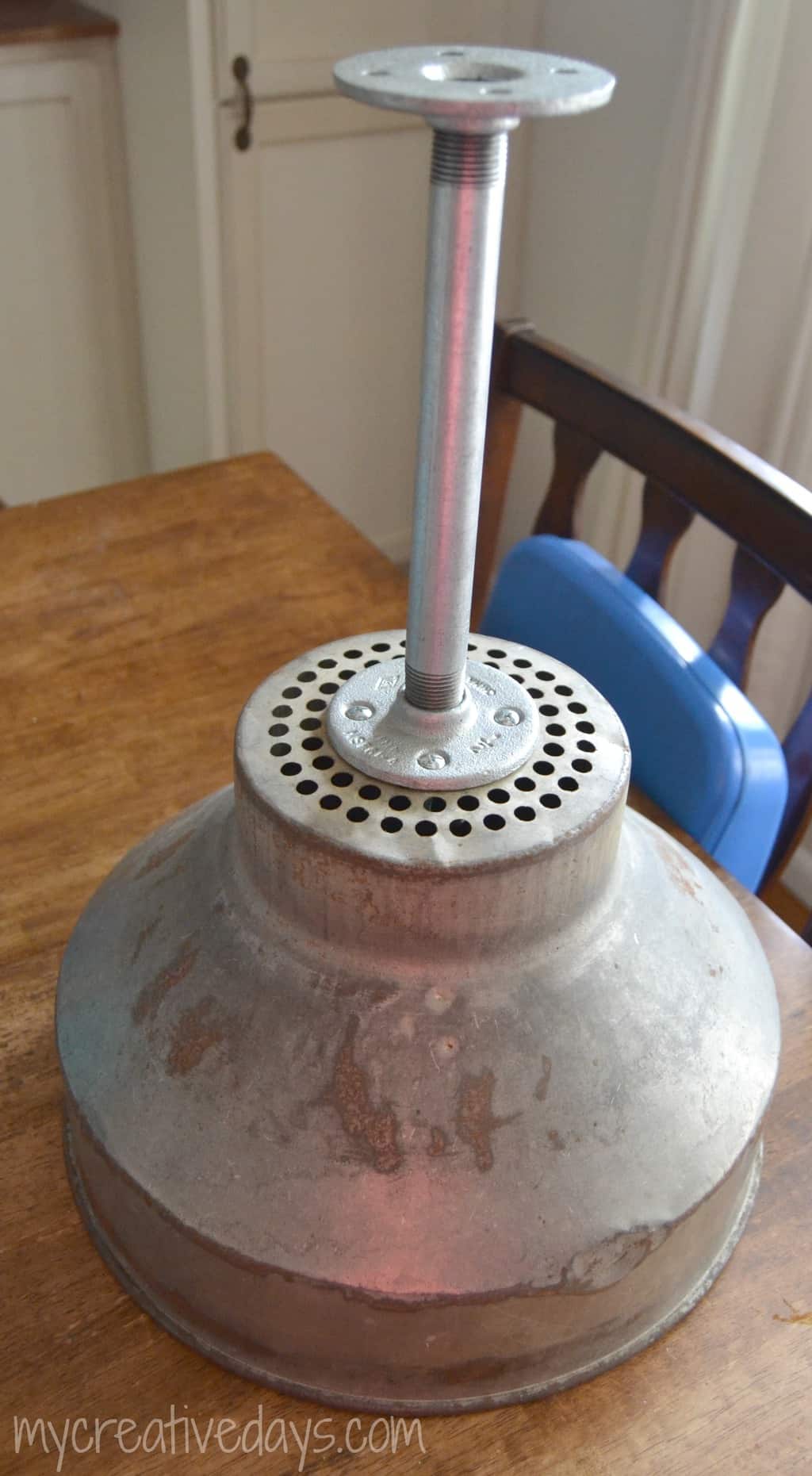 I didn't want the pipes to be a silver color so I spray painted them black.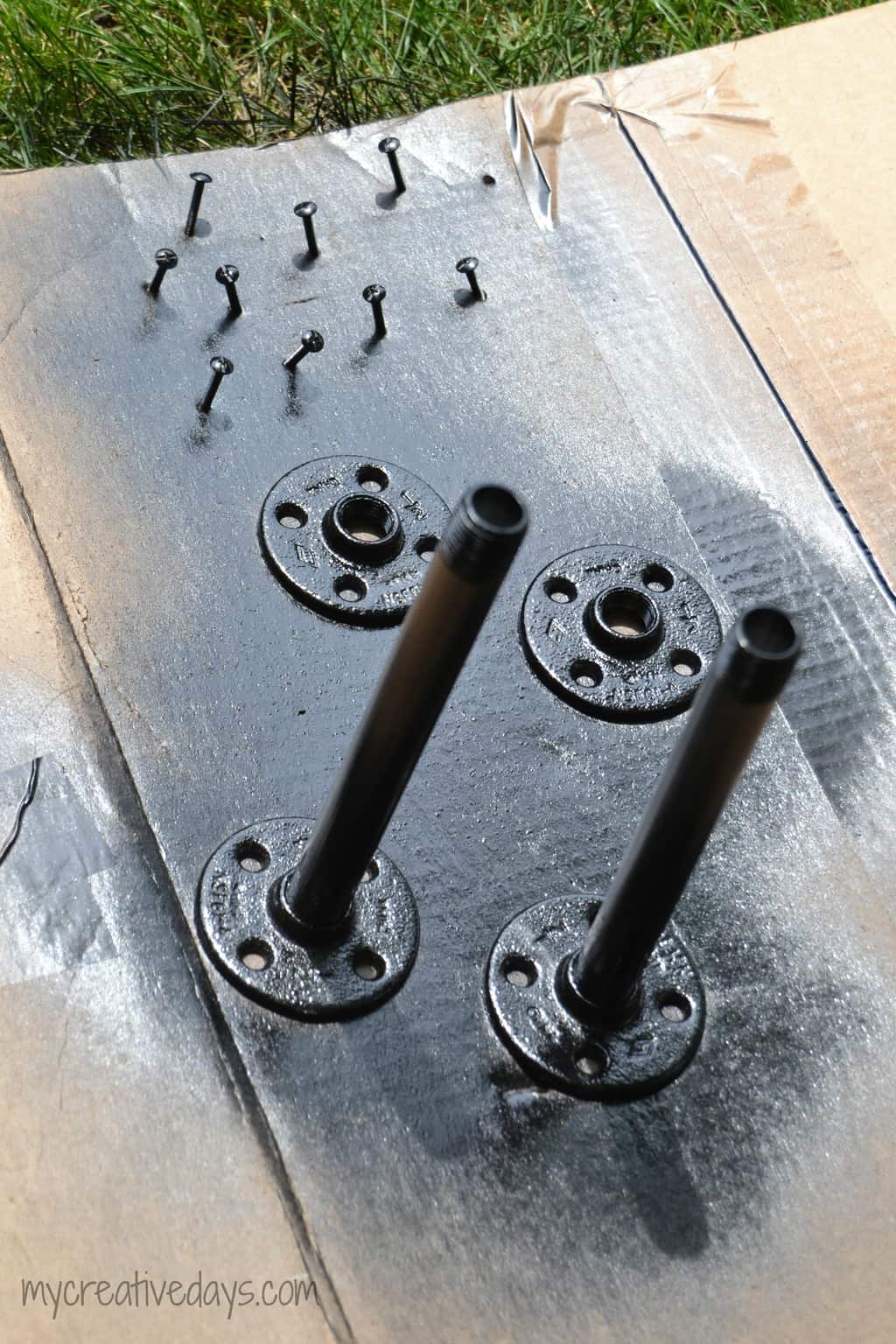 To fit the pipes on the top of the light fixtures, we set the circular piece (also bought in the gas pipe section of the home improvement store) on top of the fixture and used a black permanent marker to mark the holes we needed to drill.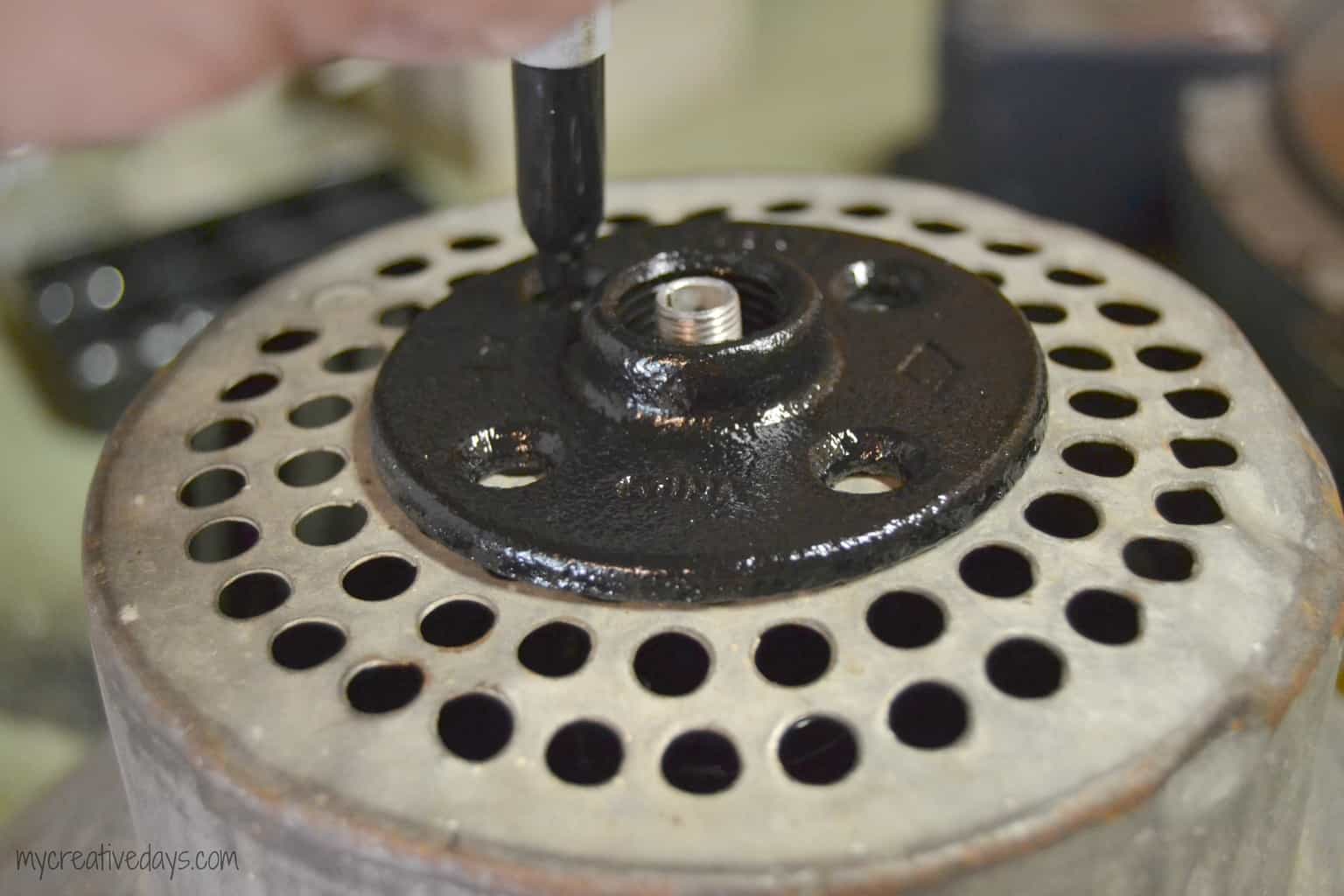 Then, we drilled holes were the marks were and attached them with bolts and nuts.
When we got to this point, I was really excited. My $1 finds were finally DIY kitchen light fixtures! Now, we had to figure out how to get them on the beam and cross our fingers that the lights would actually work.
We did it! Check out Part 2 of the DIY kitchen light fixtures here.