Welcome to Part 2 of our DIY kitchen light fixtures. Yesterday, I showed you how we repurposed the galvanized pieces I found at a yard sale into light fixtures. Today, I am going to show you how we put them on the beam in our kitchen.
The beam in our kitchen is drywall like the rest of our walls. I wanted the make it look like a wood beam. To do this, we bought wood boards to cover it. Not only was this going to give me the wood look I wanted, but it also made it easier to hide the wiring.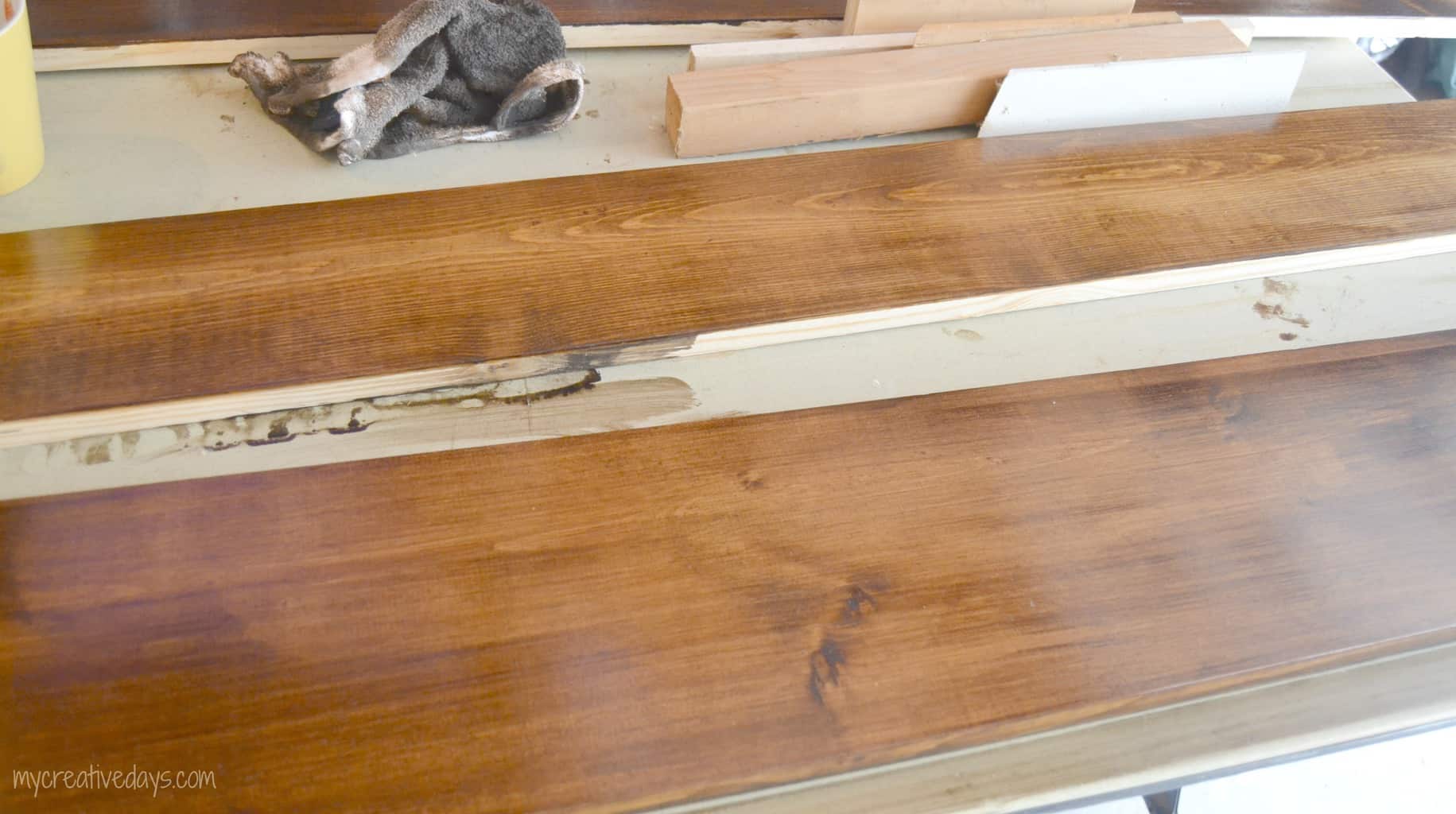 We stained the boards a dark color.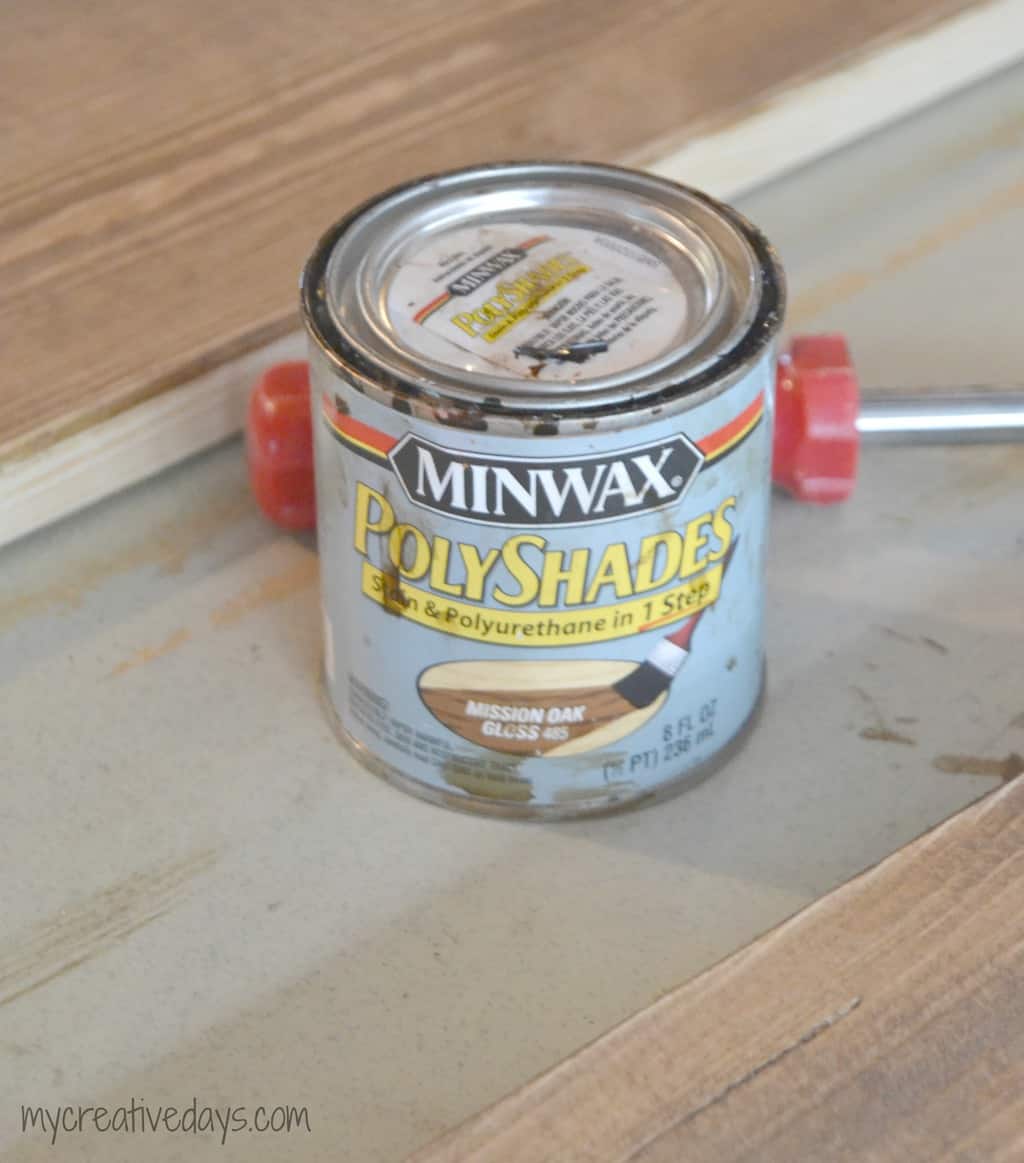 The wood was the easy part. Now, we had to figure out how to make these fixtures actually light up. Thank goodness for my dad. He is our go-to guy for projects out of our realm. Since we have light switches by the bar, we were able to tie the wiring into those. Phew.
After a few holes added to the wall, we were ready to fish the wires through and start making this all come together.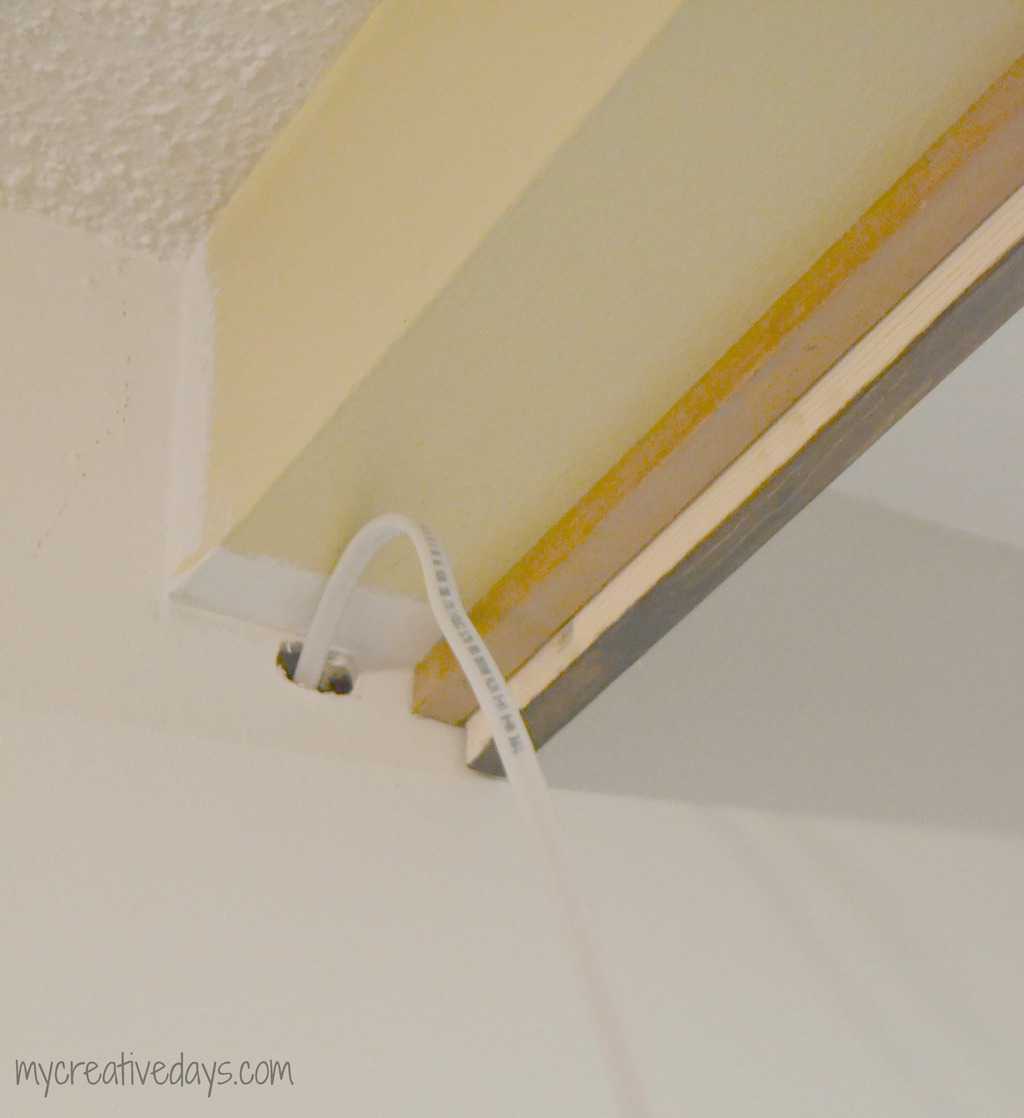 Once we got the wires through, we nailed our boards to the sides of the beam.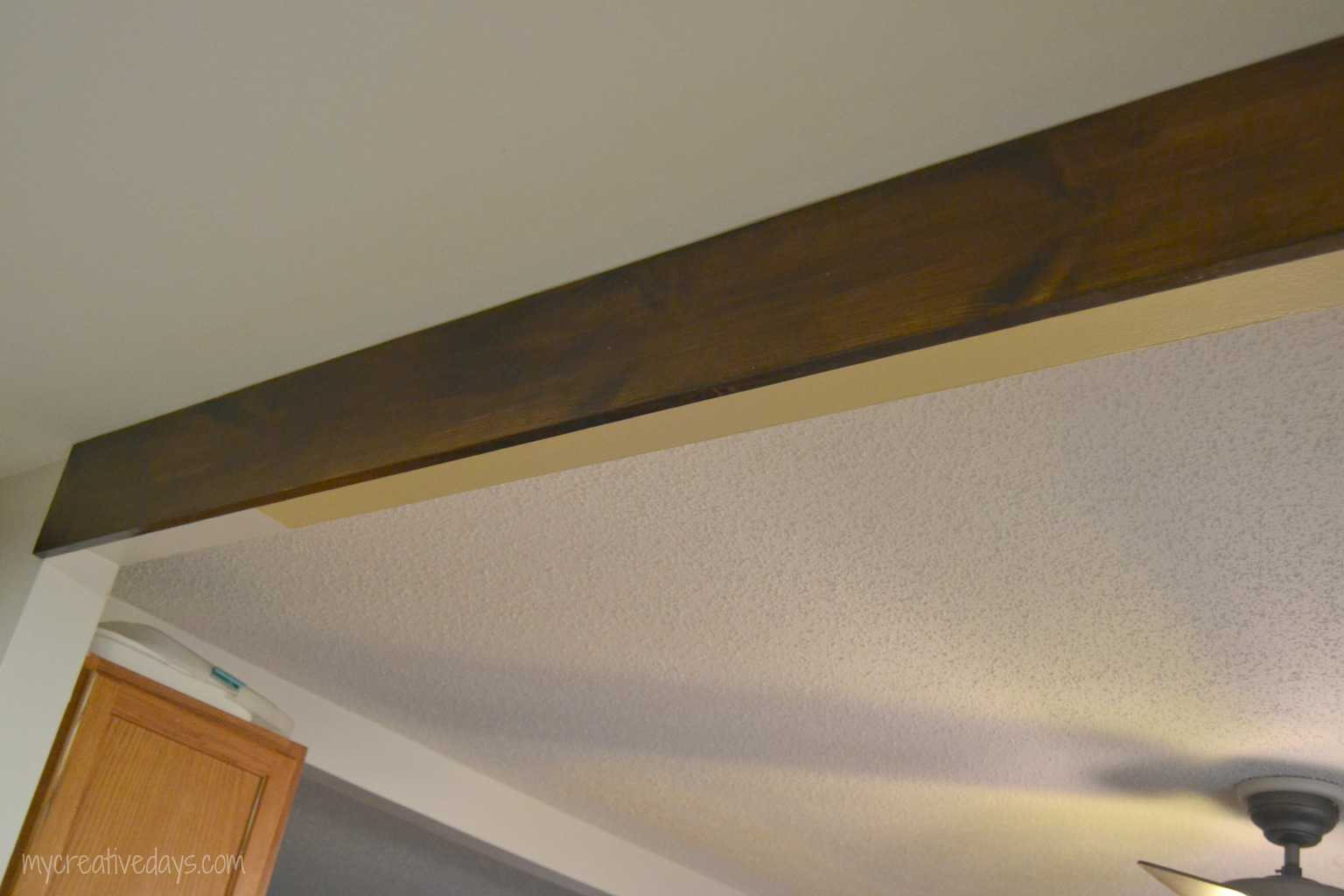 Then, we secured the gas pipes we used on the fixtures to the board that was going to be on the bottom.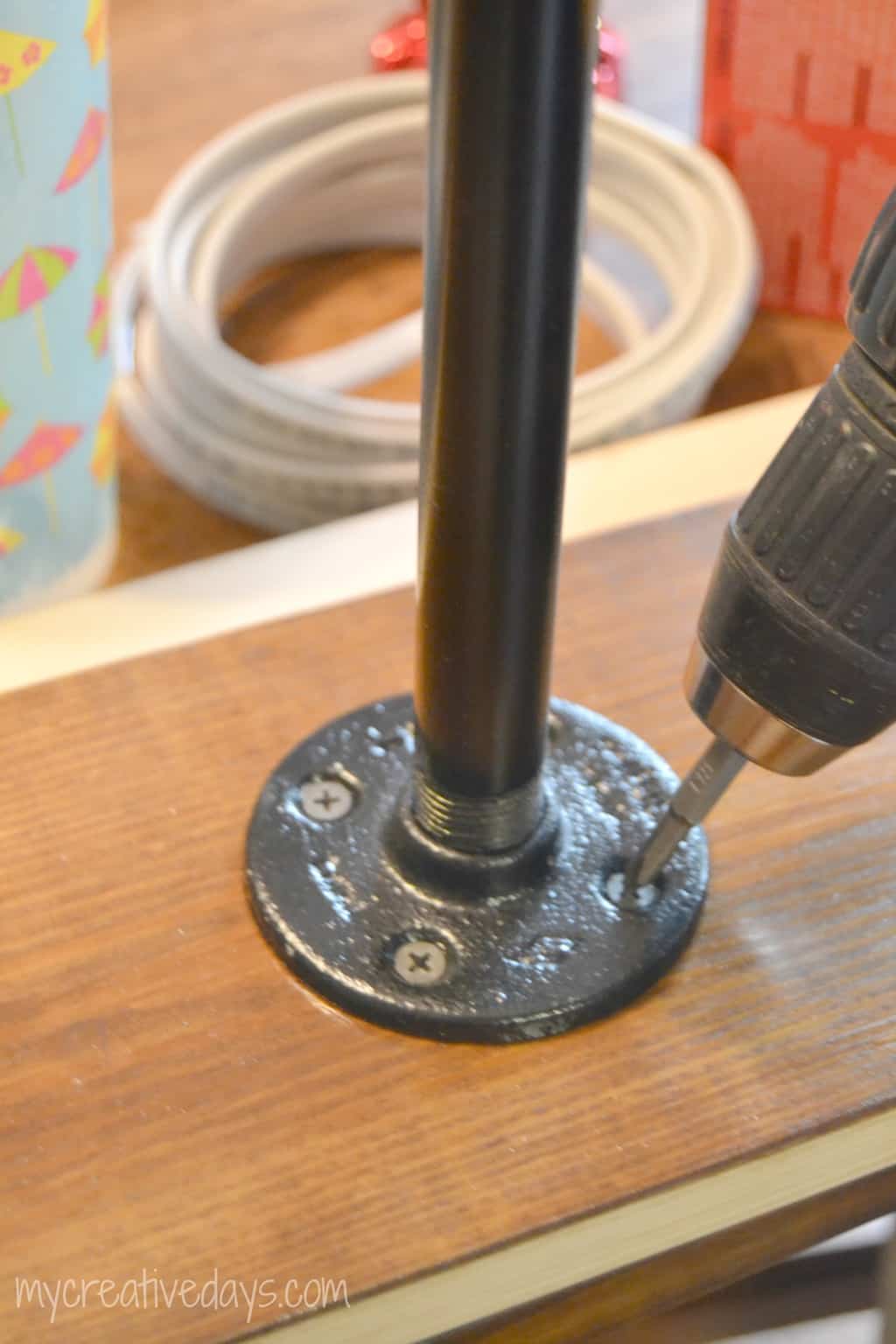 After that, we attached all the wiring in the right places and fit the wires into the box we were creating around the beam.  We did have a hard time fitting the wires into the box, but once we got them in and the bottom board secured, it looked better than I imagined.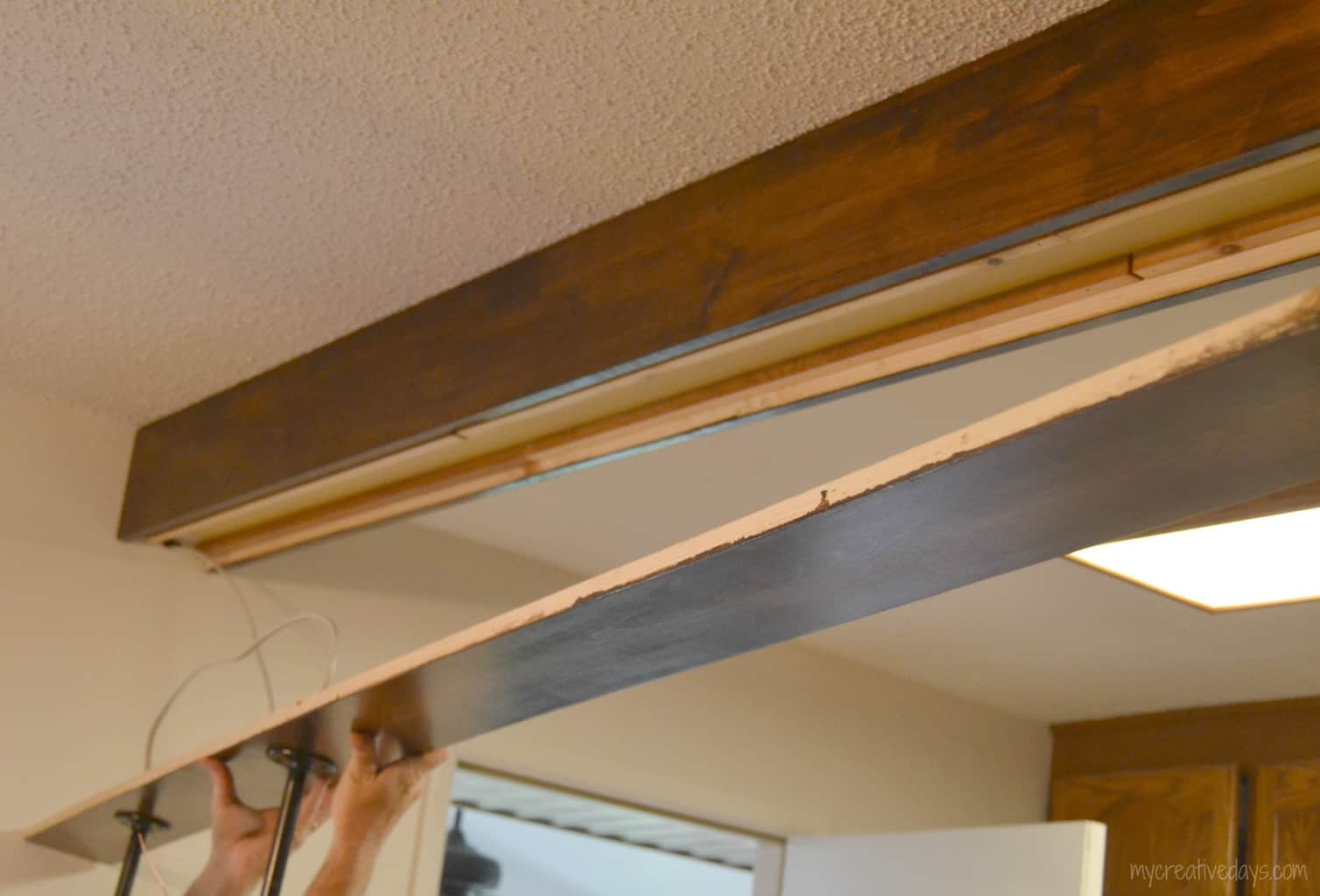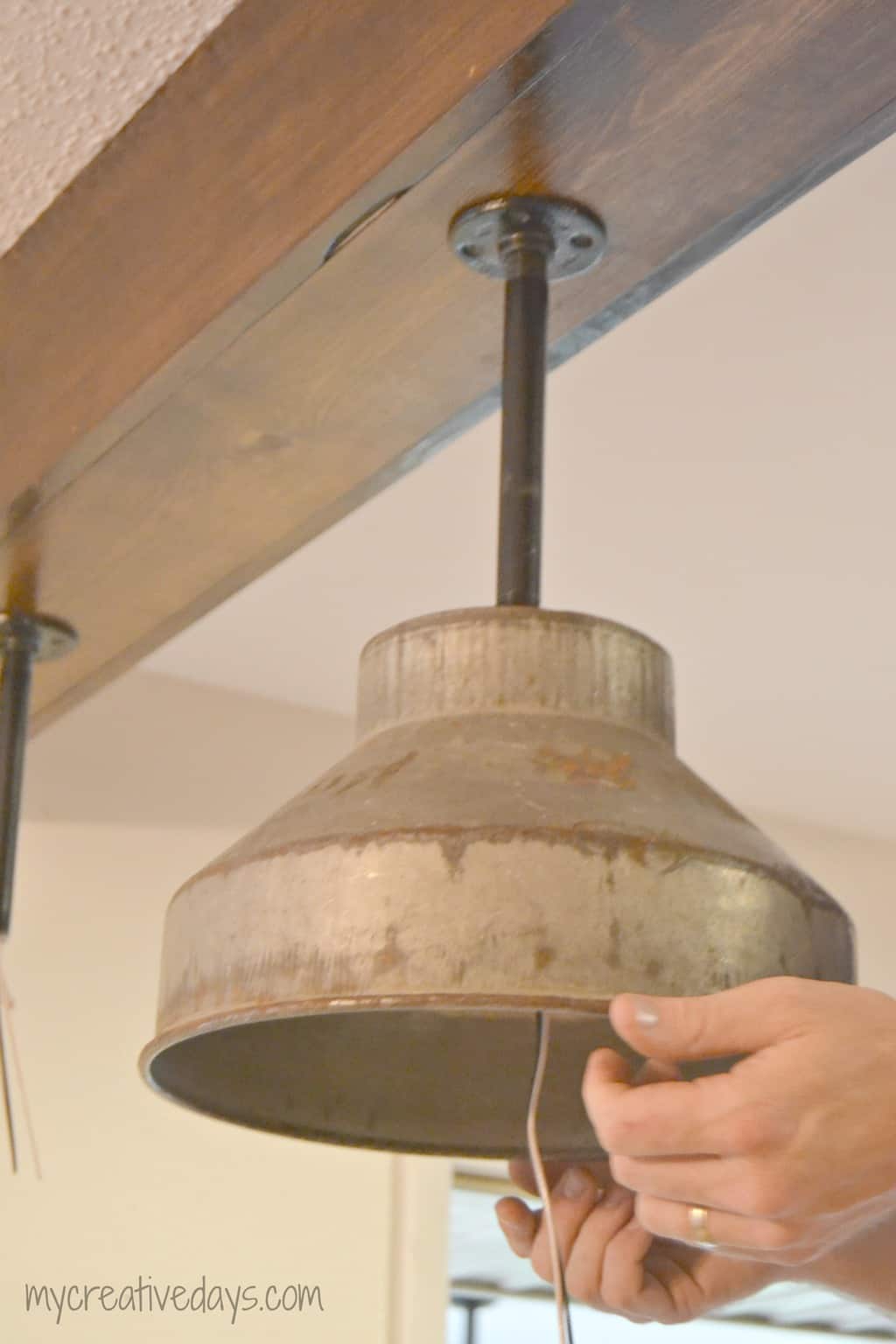 Now, it was time to screw the galvanized pieces back on and then add more nails to the bottom board to make it flush.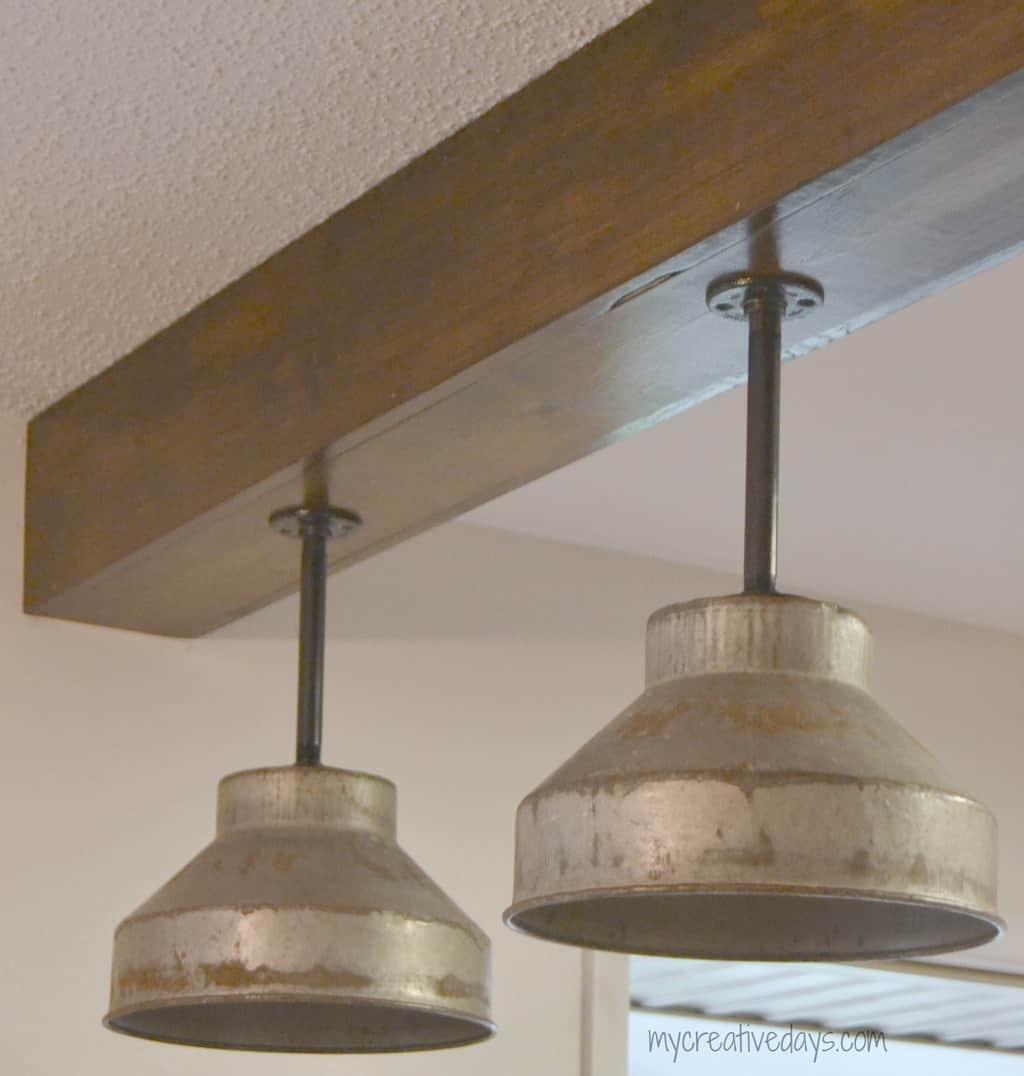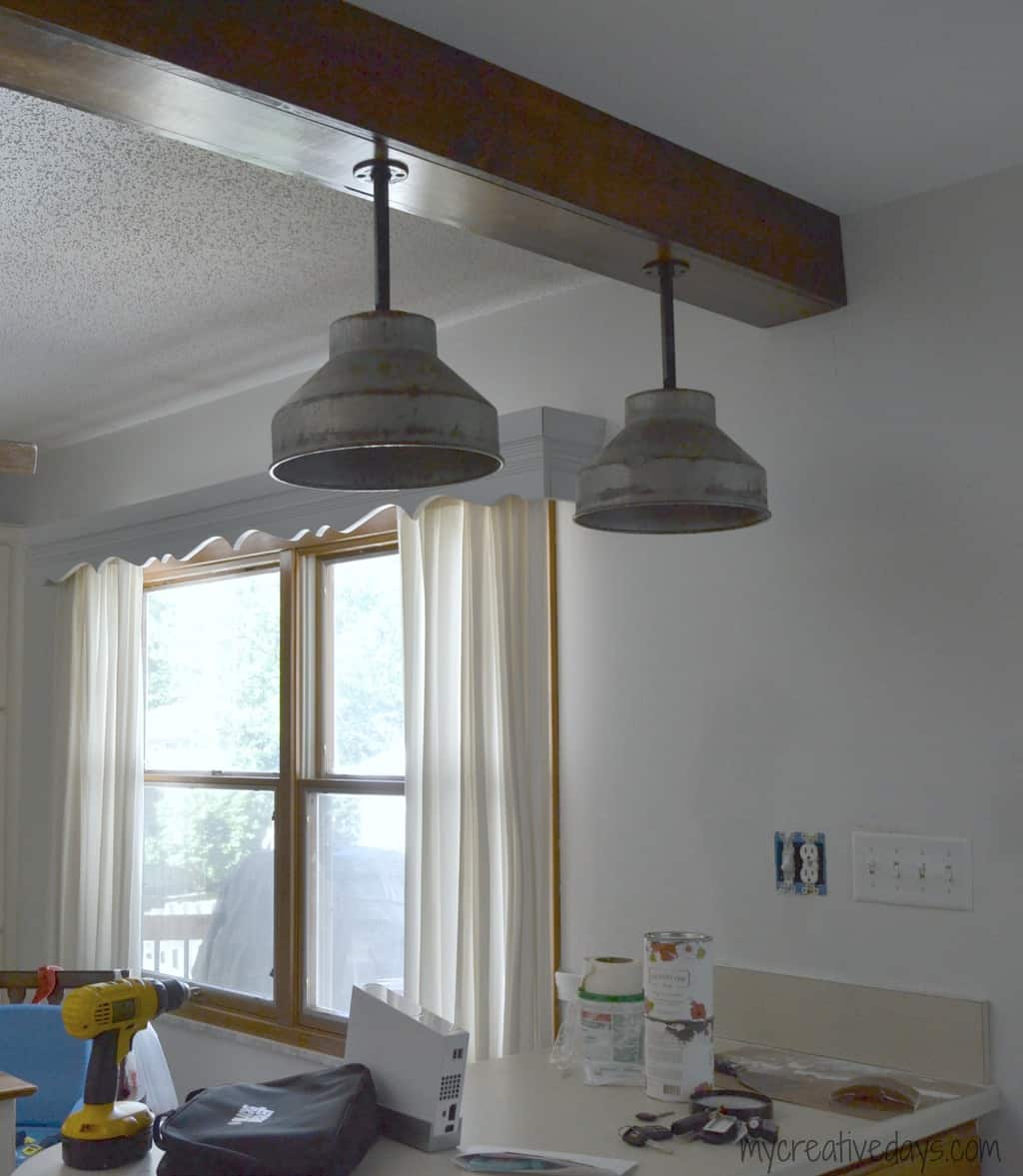 They even work!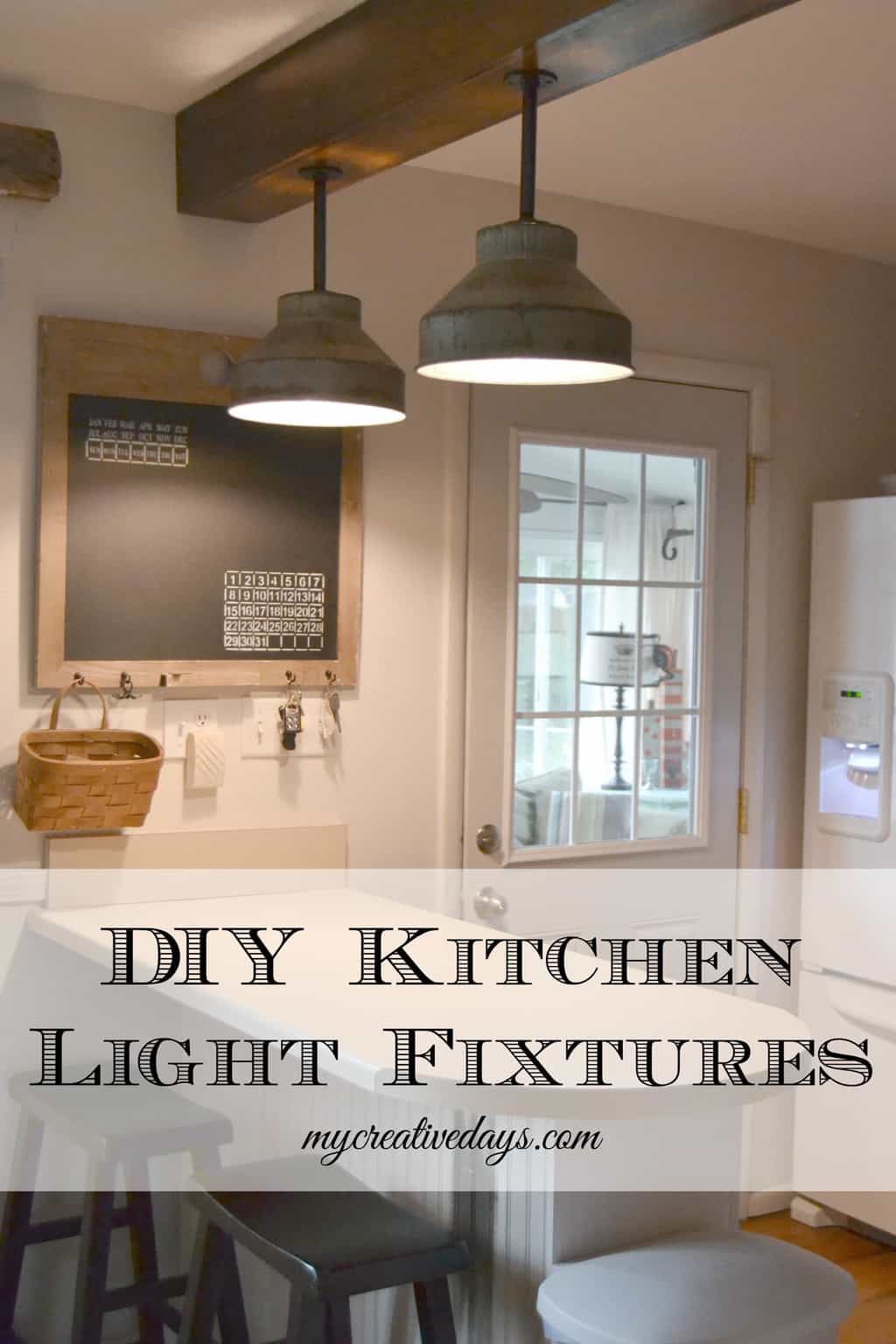 I can't tell you how happy I am with these DIY kitchen light fixtures. Not only did it give us some much-needed task lighting, but it really added a lot of character to our kitchen. As you can see from the picture above, we have started doing a little work to the bar cabinets. It is taking us a long time to get this done, but I want to take our time and make the best decisions for the space. Stay tuned…..