Today, I have joined with other bloggers on the Hazel and Ruby Makery Team to share our Mason Jar projects. At the end of this post, you can see the other projects with links to their posts.
Mason Jars are all the rage right now and I have to admit, I am a huge fan of them. I use them all over the house; from organizing craft supplies to using as vases for flowers. I thought it would be fun to have a caddy that could hold a few Mason Jars for different things. This Mason Jar Caddy was made out of a piece from an 1890's organ I picked up for free last summer. I have been using other pieces of the organ in different areas of our home.
To make this caddy, I used an organ piece with fun details and an old board.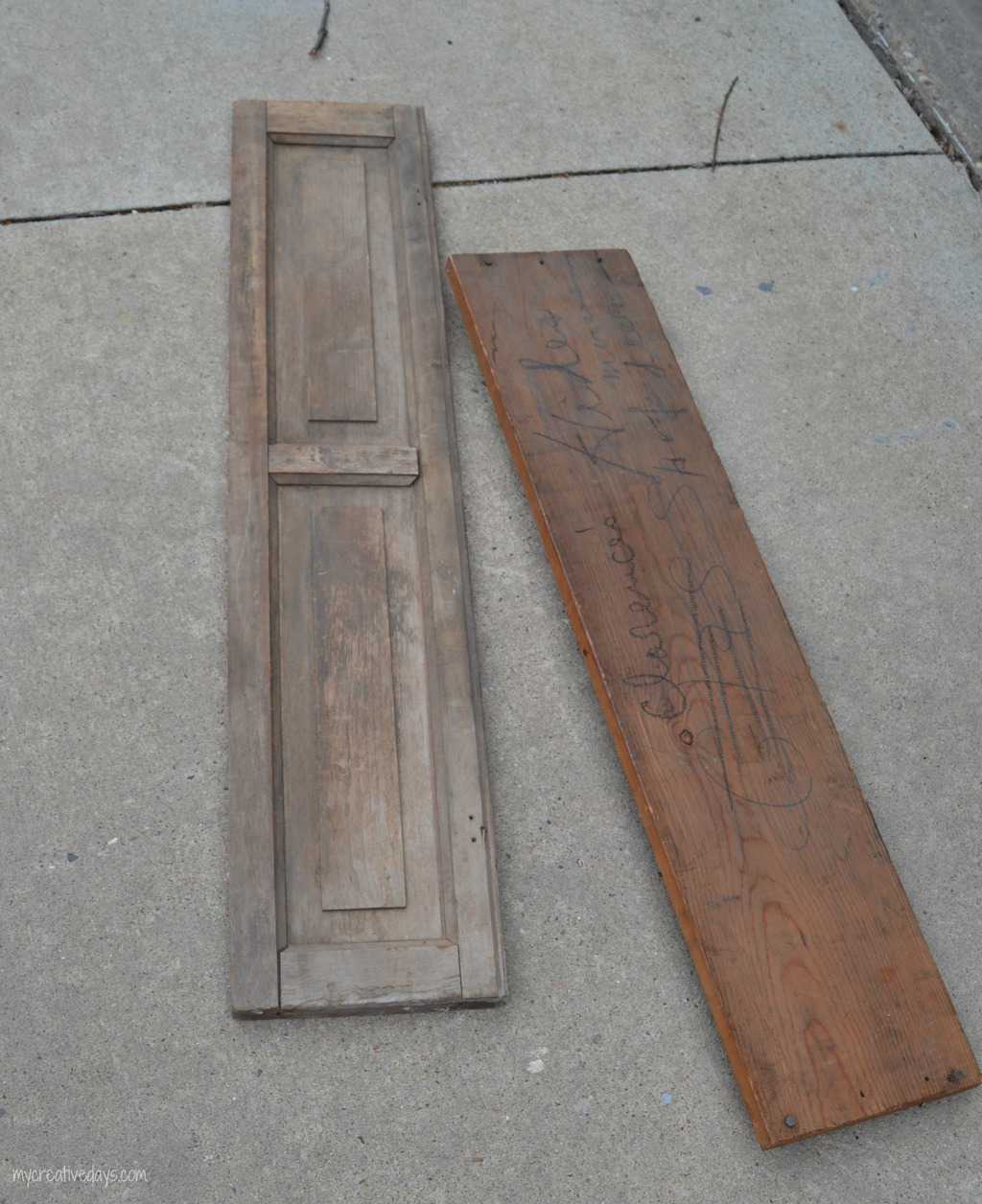 The sides of the caddy were the organ piece and the end pieces were cut from the old board.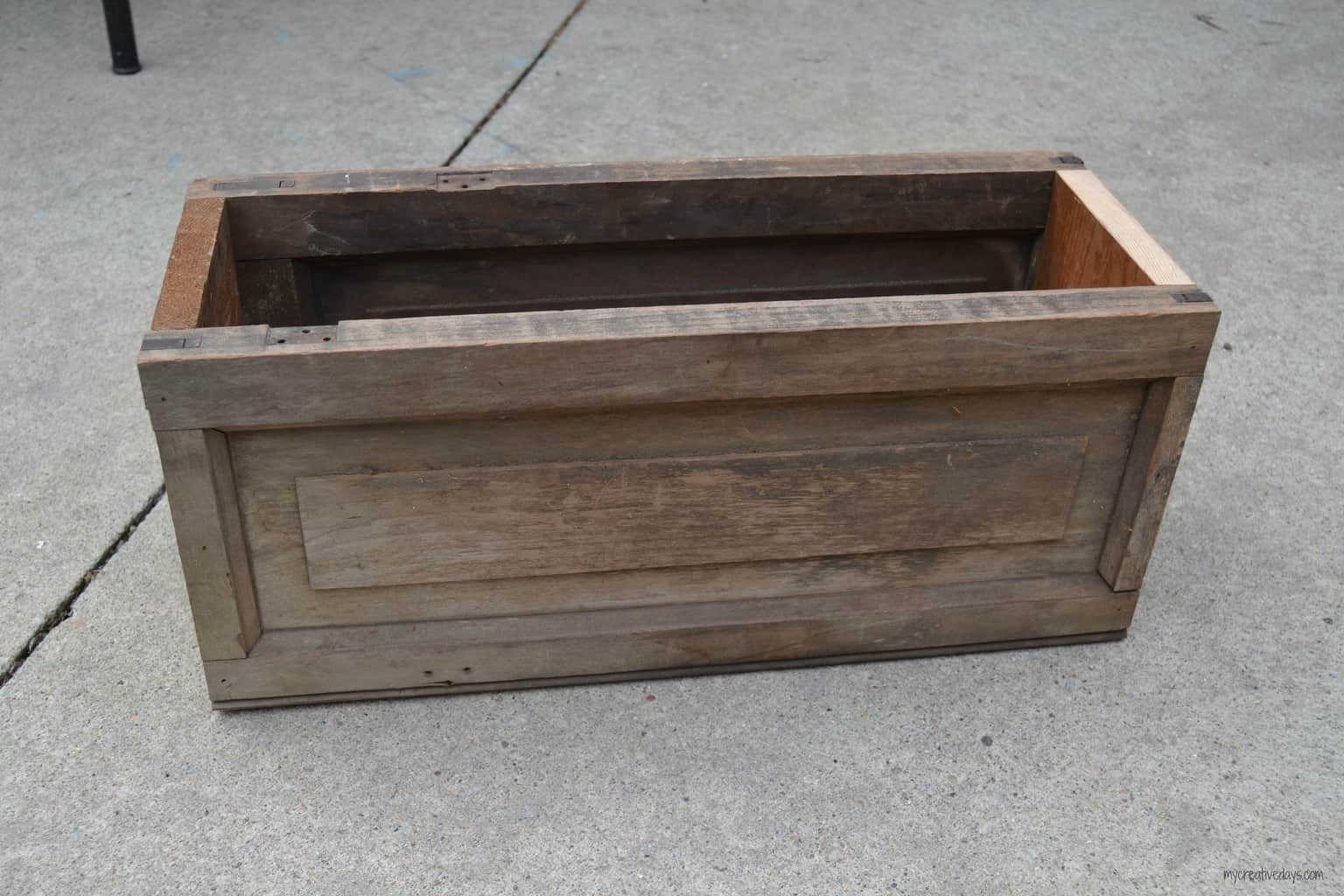 I painted the caddy white and distressed it a bit to bring out all the details on the wood.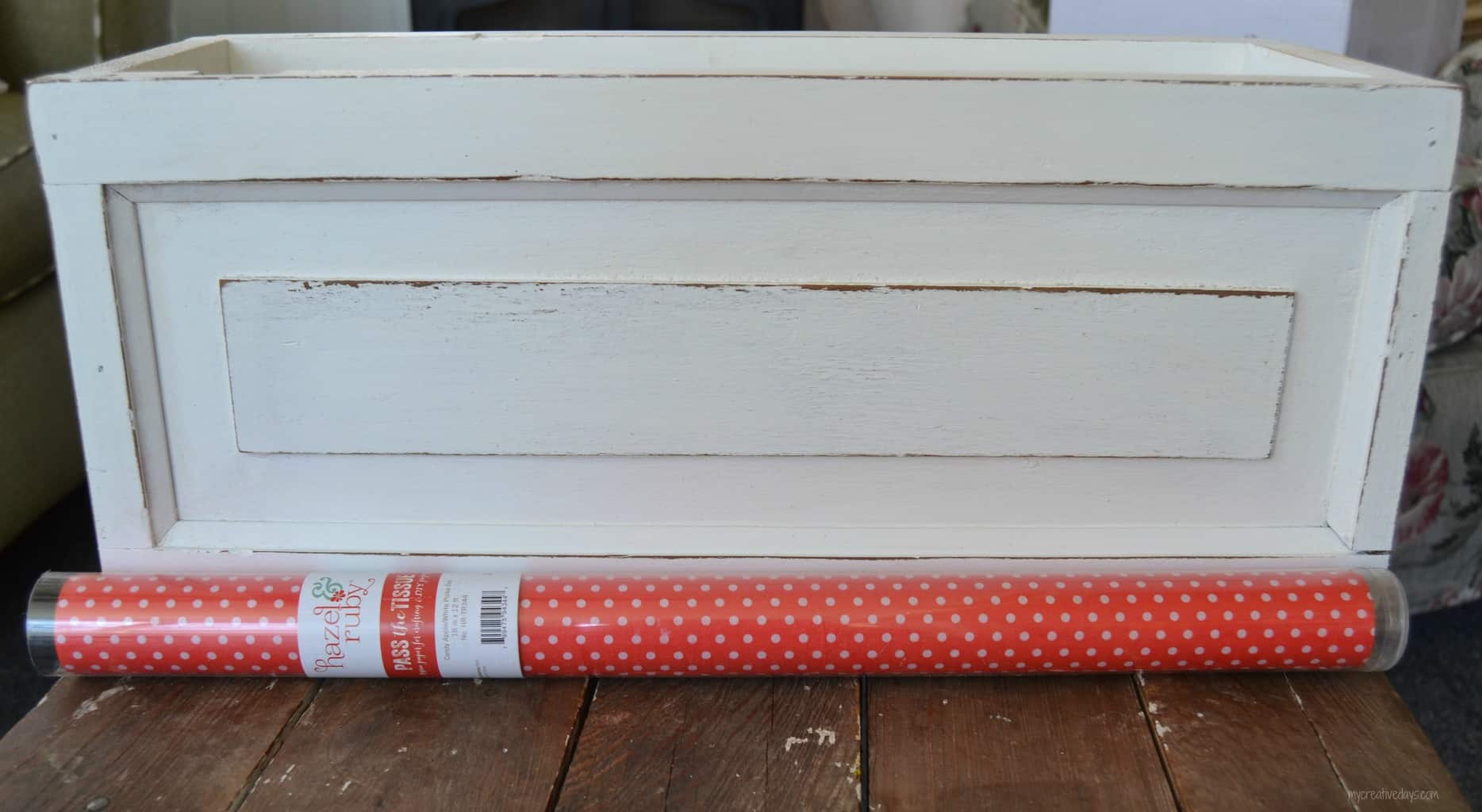 I used the Candy Apple and White Polka Dot Tissue from Hazel and Ruby to add a pop of color on the inside of the caddy. It is fun to add little surprises to pieces when you can. It brings a lot of personality when you least expect it.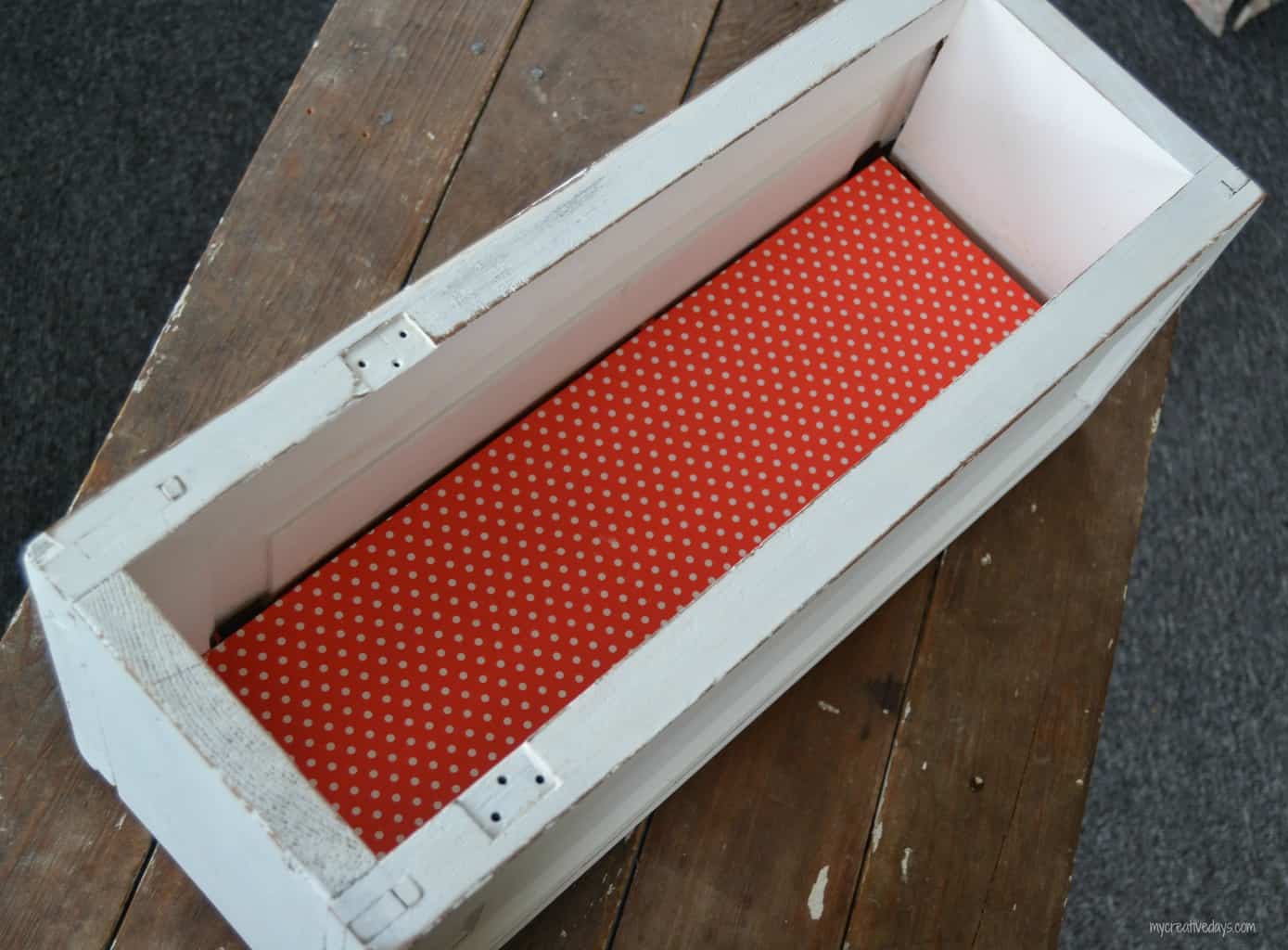 The outside of the caddy had perfect insets for words so I used the Brush Script Alpha Stencil Mask to make the words "bloom" and "gather" on the outside of the caddy.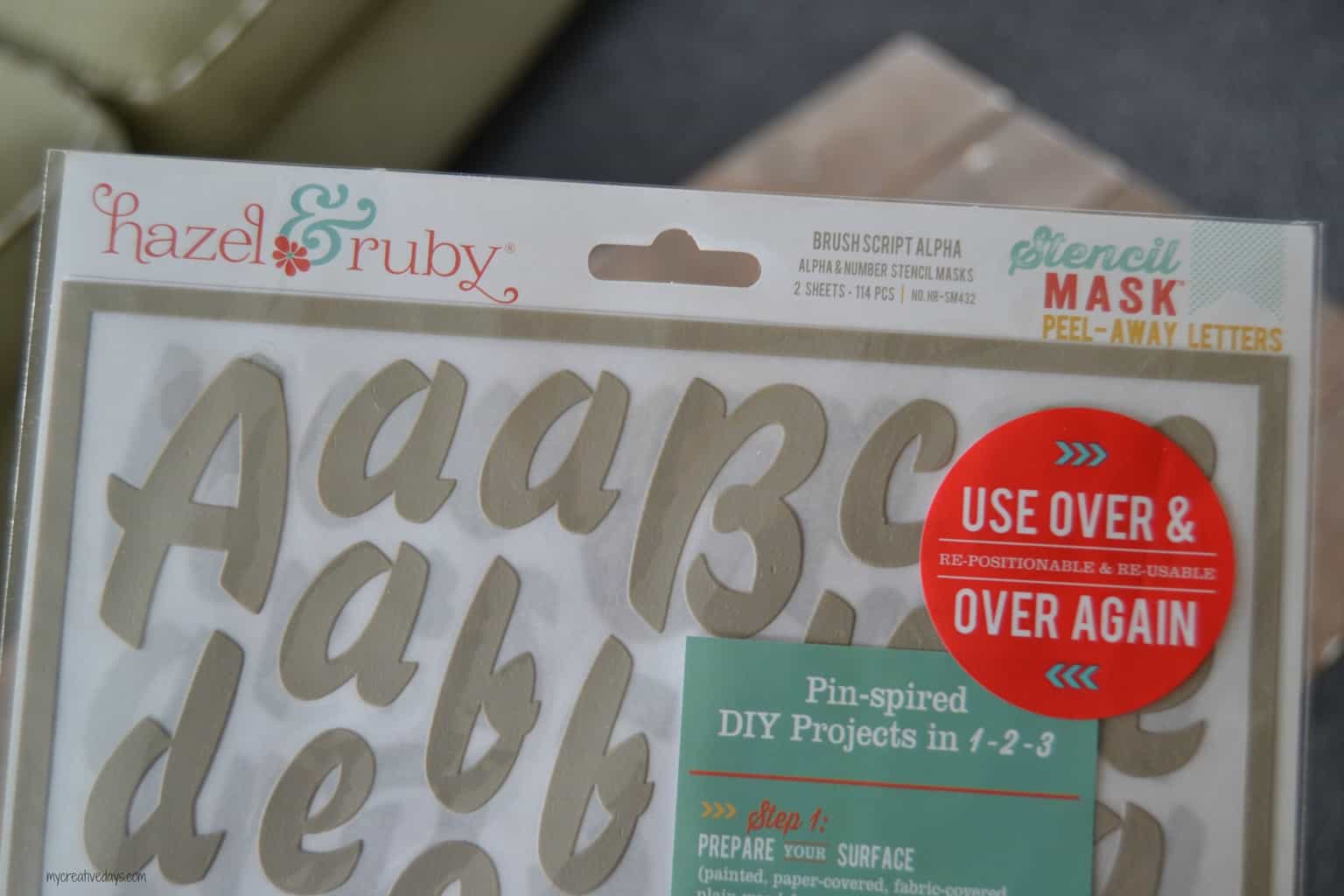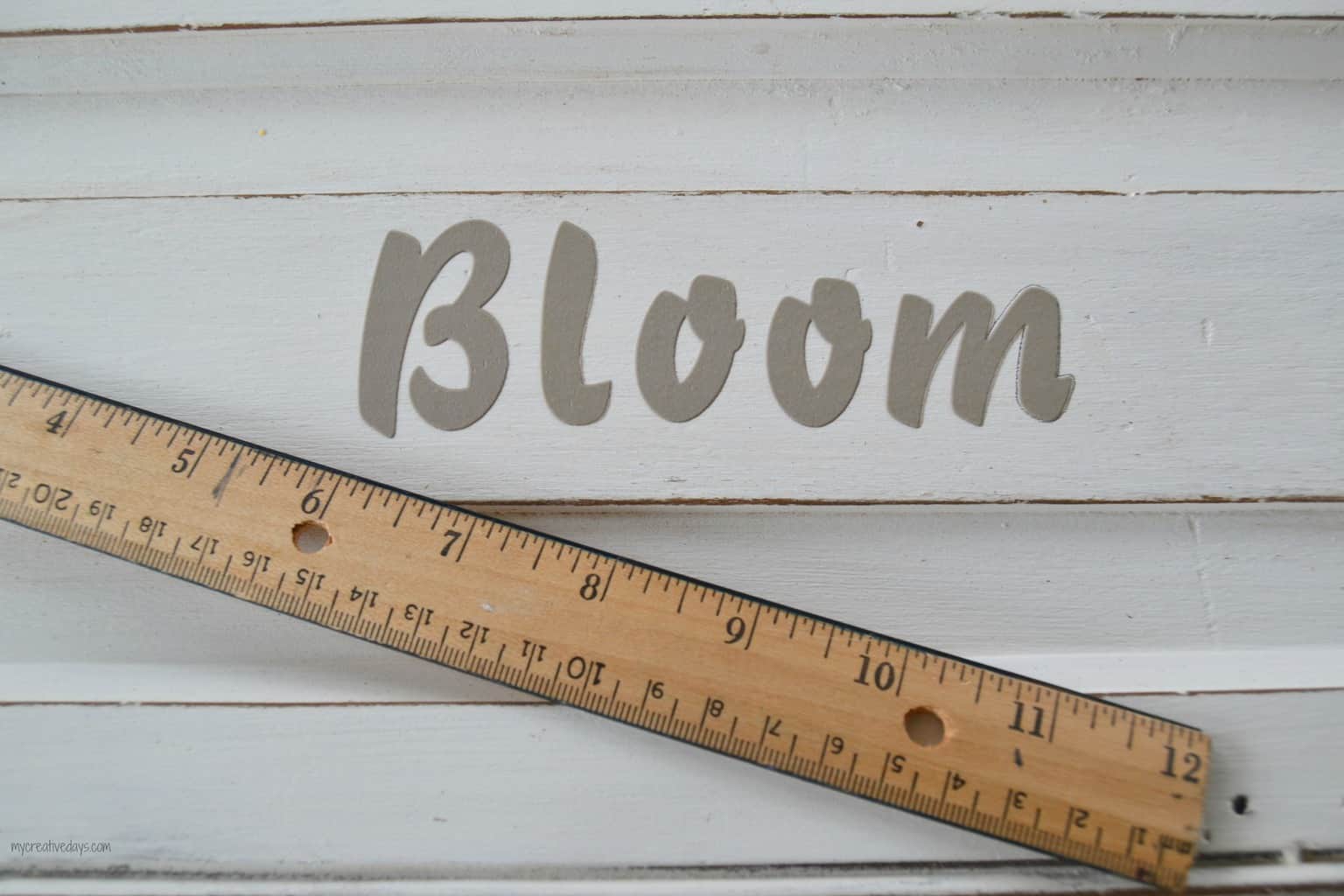 After I painted the words, I went over them with some sand paper.
The caddy can hold four large Mason Jars perfectly!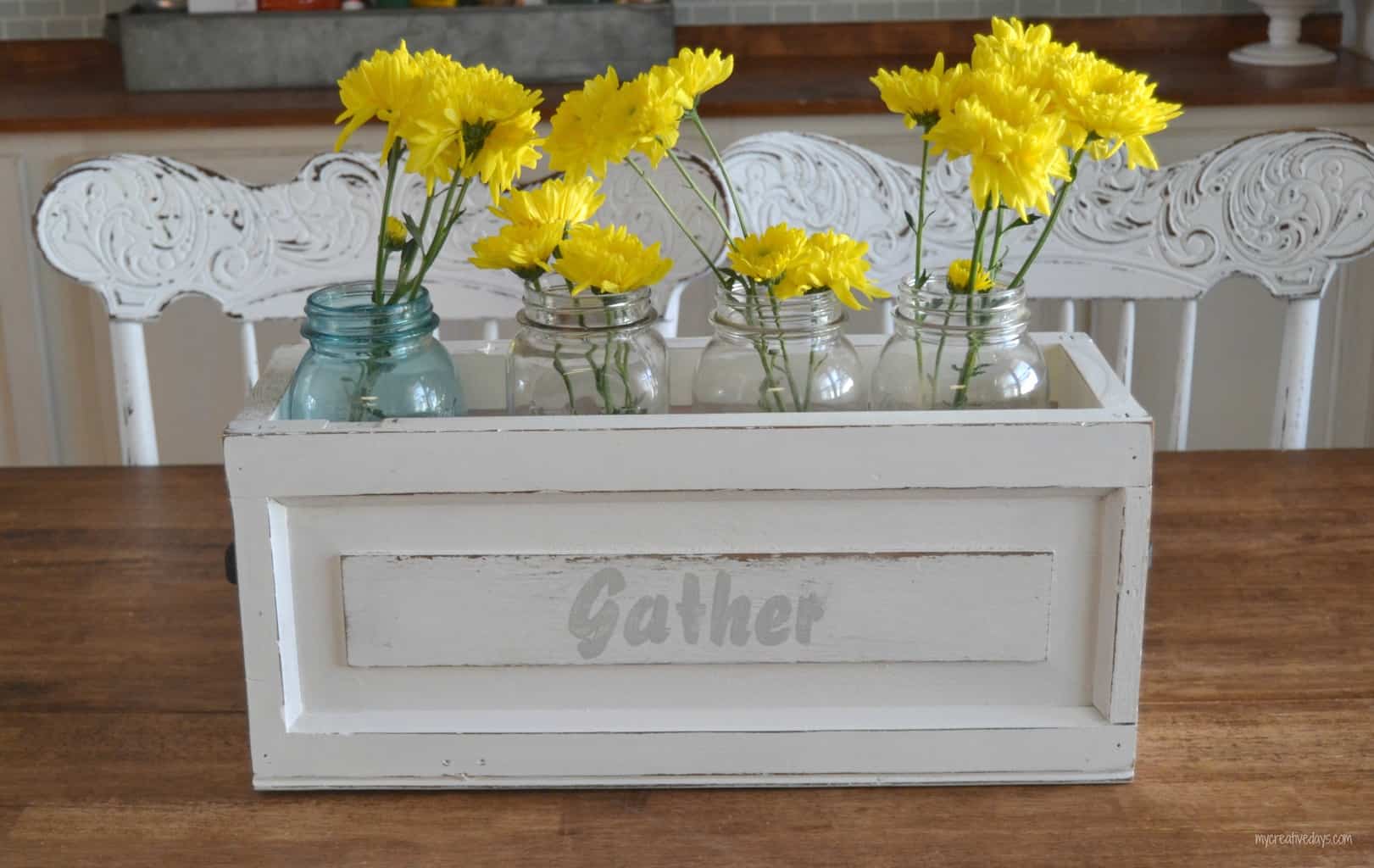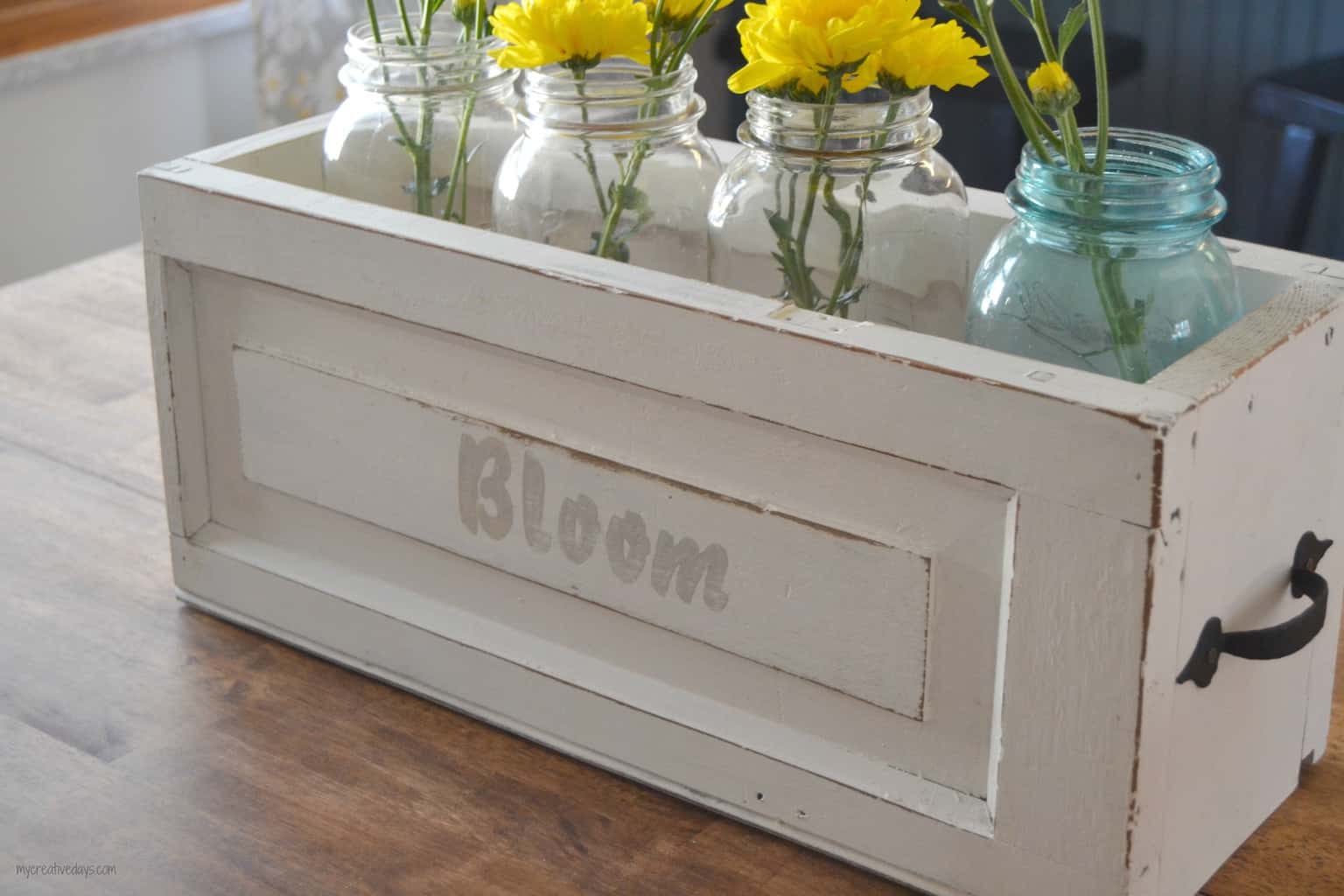 I spray painted some handles we had in the garage black and added them to the ends of the caddy. This way, it is easy to move around.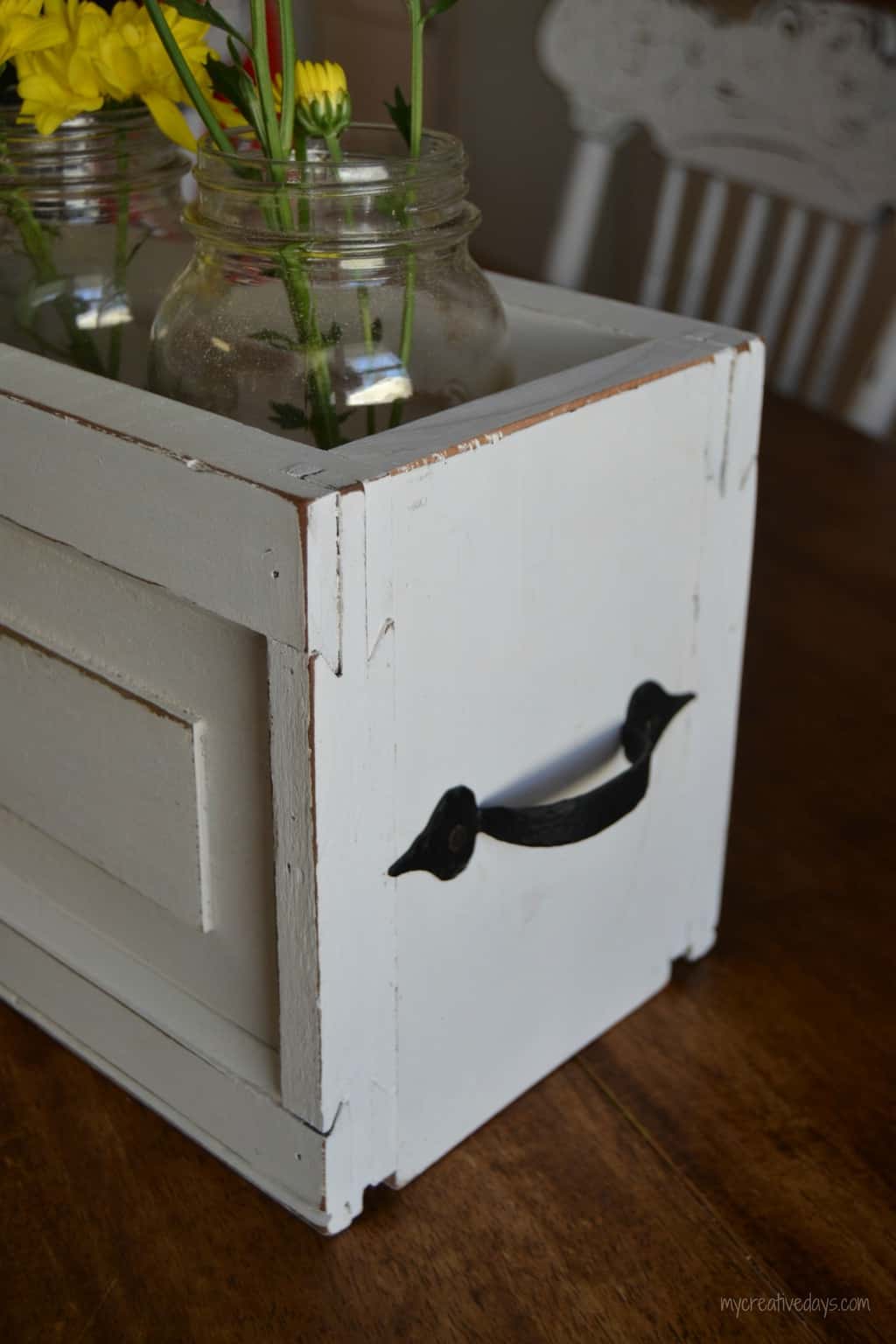 The tissue paper adds that pop of pattern and color. When you take the Mason Jars out, you get a little something extra bright and cheerful. Love it!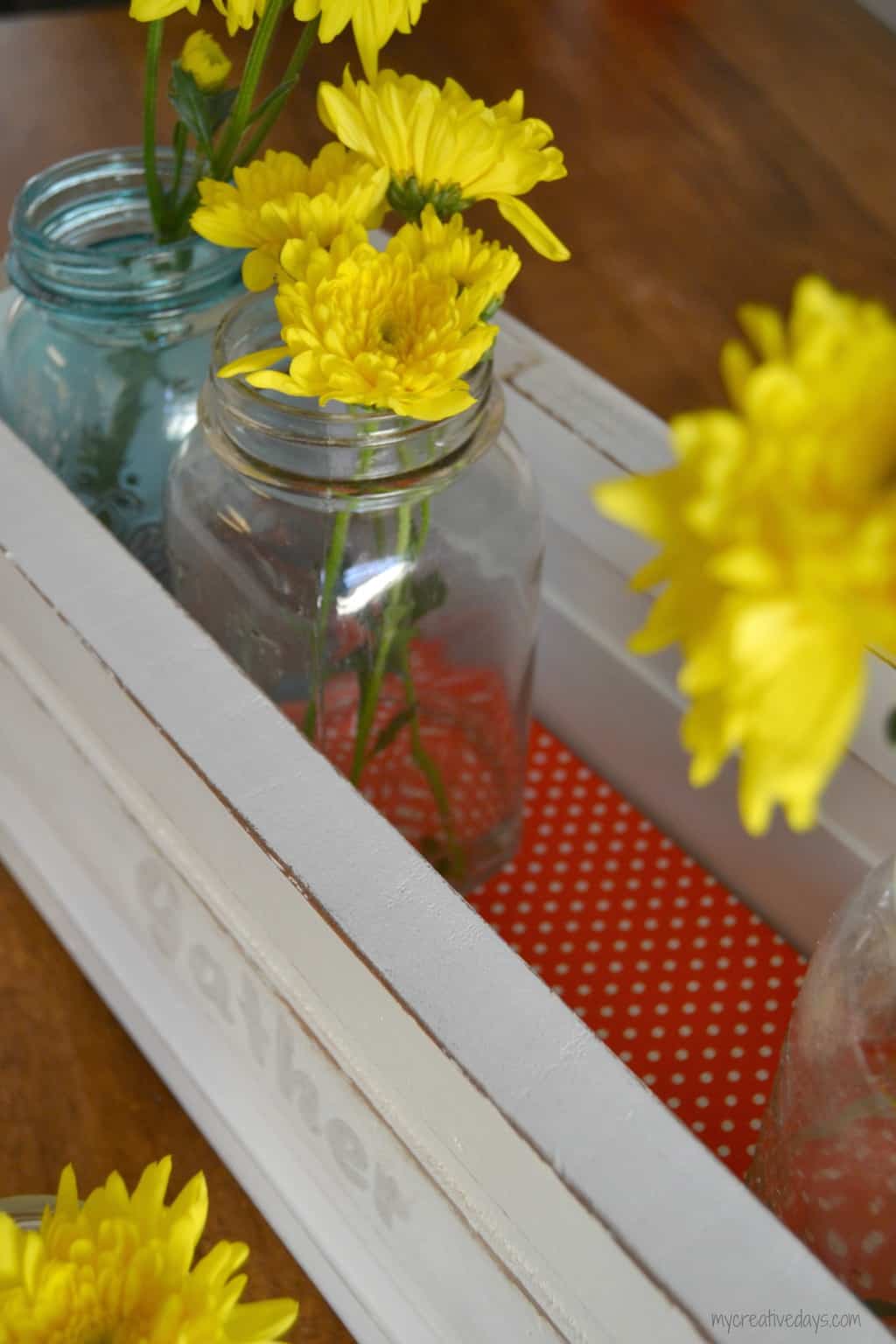 It is a perfect caddy for the dining room table. I will use this for so many things; straws, markers, pencils, skewers, serving caddy, etc.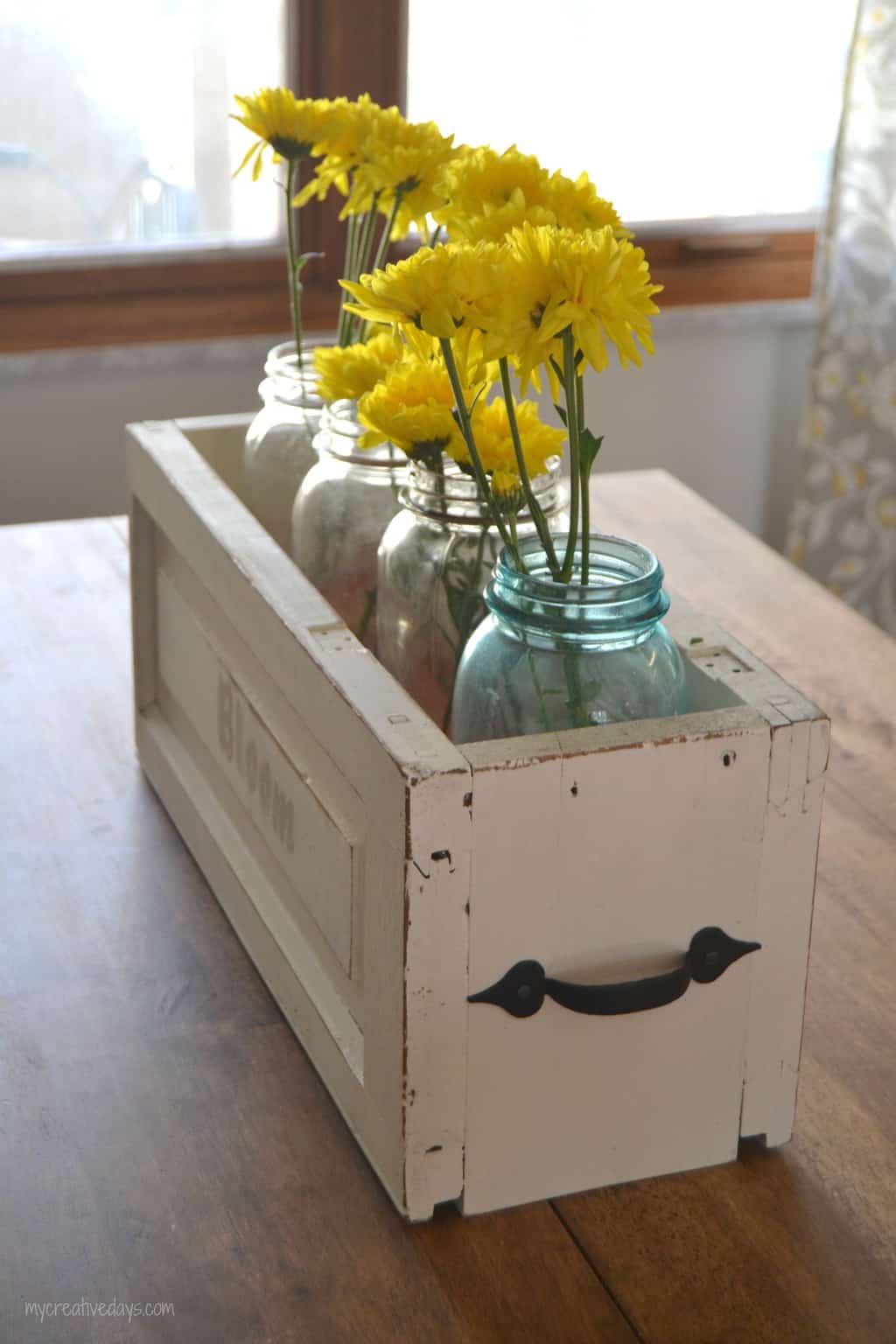 The word "gather" is fitting for so many things.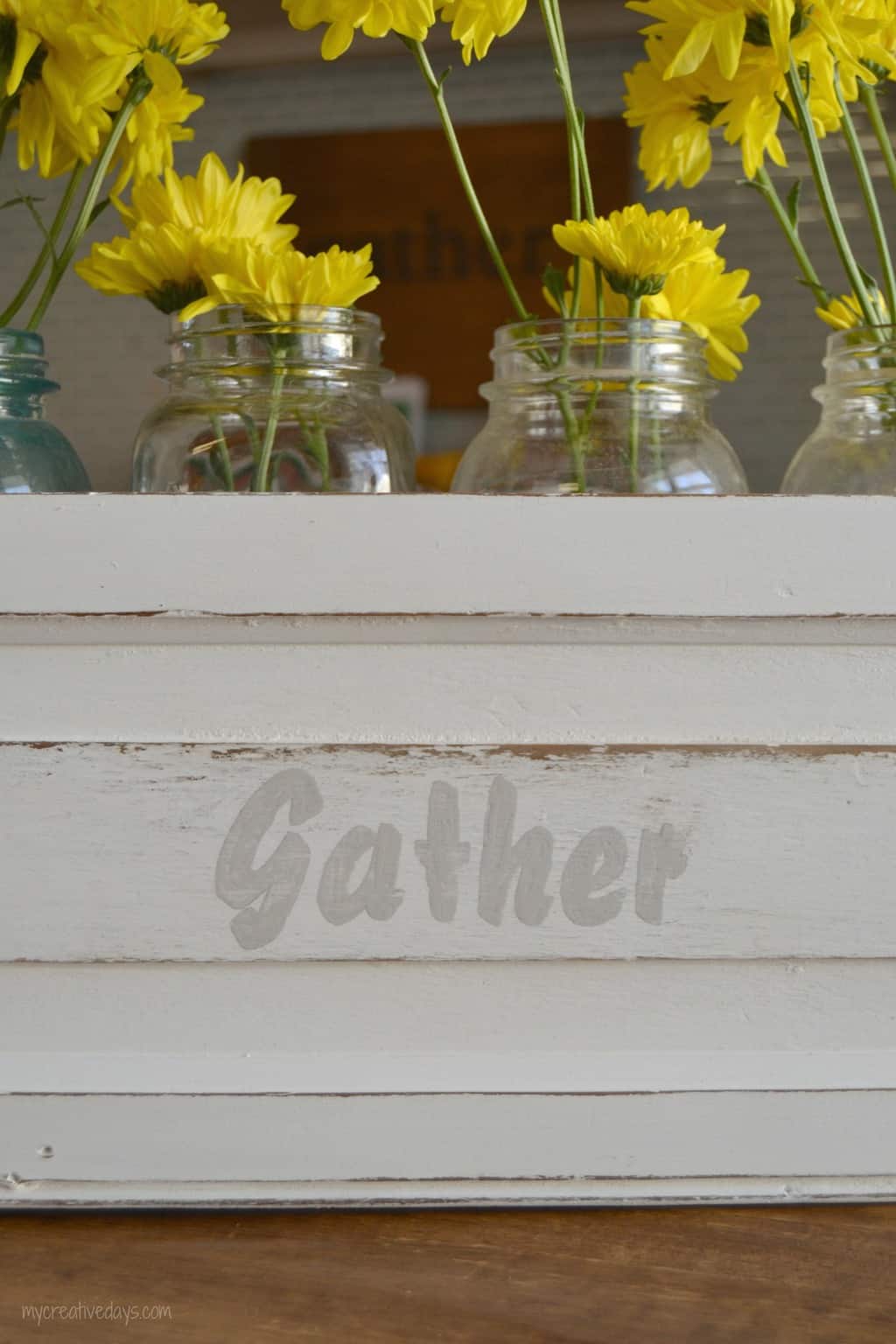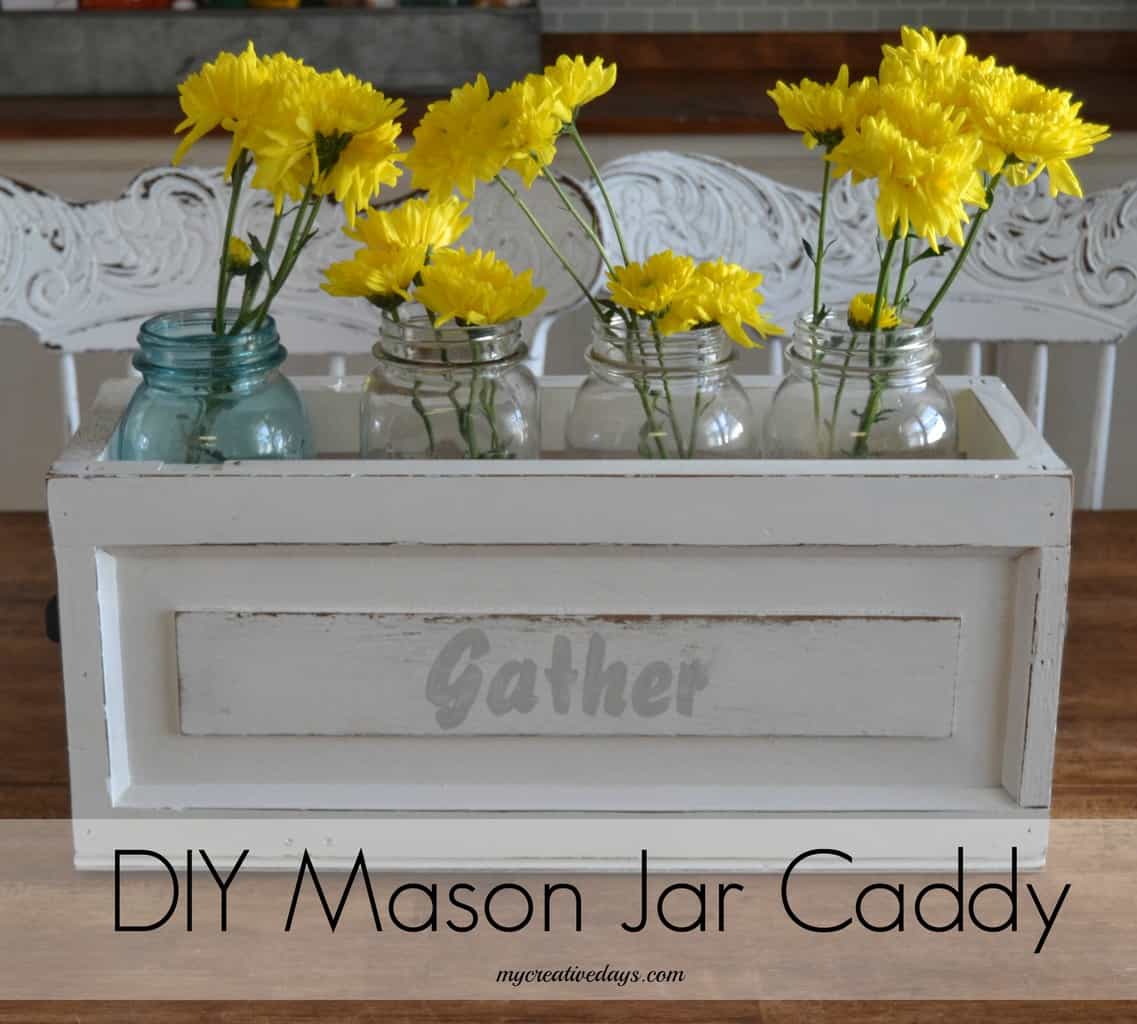 This Mason Jar Caddy turned out great. We will get a lot of use out of it. It makes me so happy that the 1890 organ is still around and making fun pieces for our home.
Check out some more great ways to use Mason Jars in your home!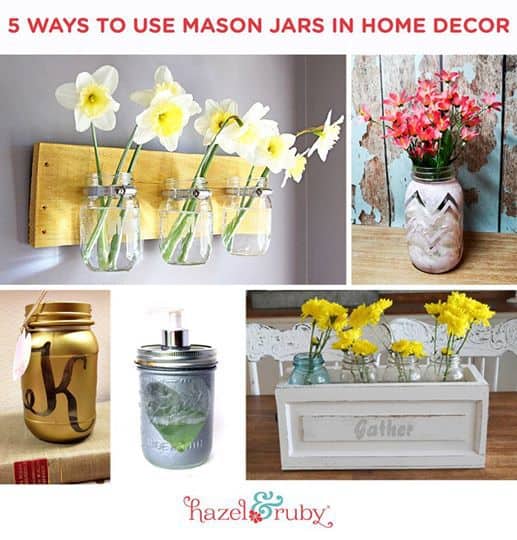 Stenciled Mason Jar, Mason Jar Soap Dispenser, Stenciled Mason Jar Vase, DIY Etched Mason Jars