Spring is in the air!
I can feel it.
Last weekend we had a 60° day! We were outside all day long working on projects and playing with the kids. Then, this week we got a couple of inches of snow. UGH. Oh well, it was fun while is lasted and it made us all more excited for warmer temps and more sunshine.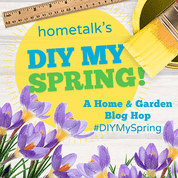 This spring project is part of another Hometalk collaboration with so many of my favorite creative bloggers. This will be our third collaboration. We started with a fall project and then we came together and shared a Christmas project. Now, we are excited to be creating things for spring.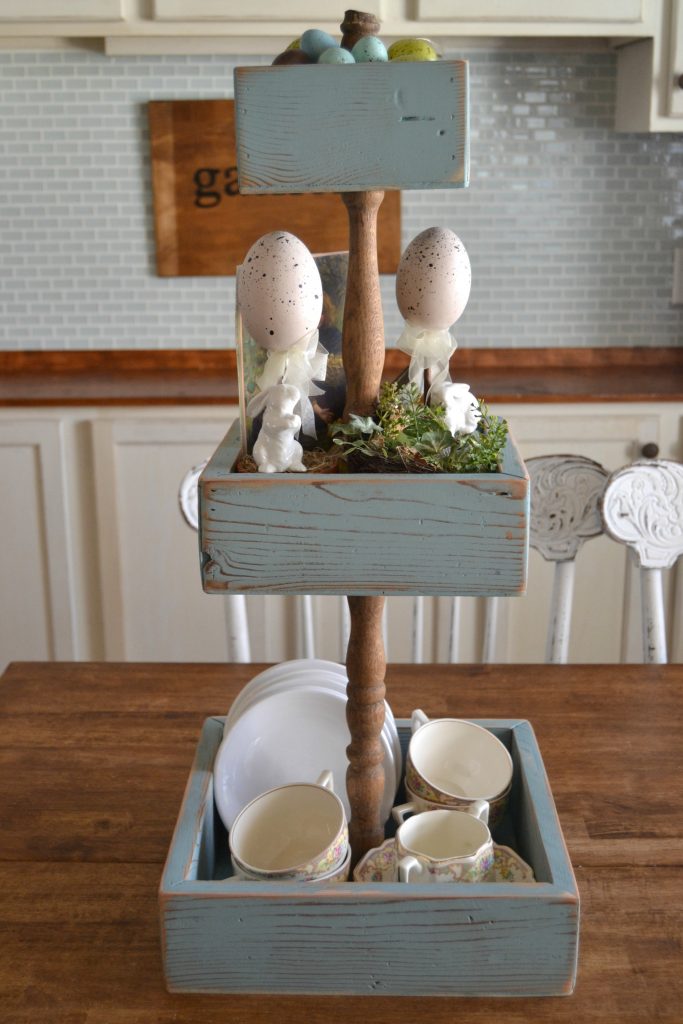 I had a few ideas for this project and then changed my mind when I was inspired by some left over pieces we had in the garage. Sometimes I can get inspired by the different things we have stored in the garage and other times nothing comes to mind. When I saw these pieces, I knew they would come together to make a perfect Three Tiered Stand.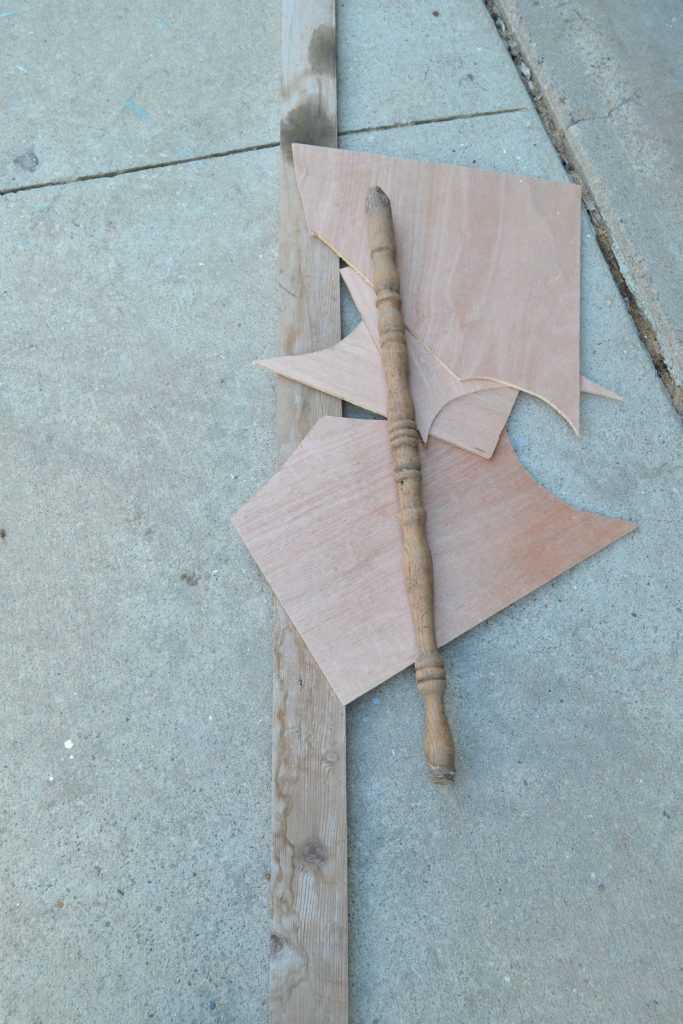 To start the process, I had to talk to my contractor. 🙂 I had to make sure my idea would work and Matt was on board all the way. He told me it was a pretty simple, straight-forward project.
First, I had to come up with the measurements for the different boxes on this stand. I wanted three tiers with a bigger one on the bottom and a smaller one on top.
Thin plywood was the base of each box and the sides were put together using an old board we had in the garage.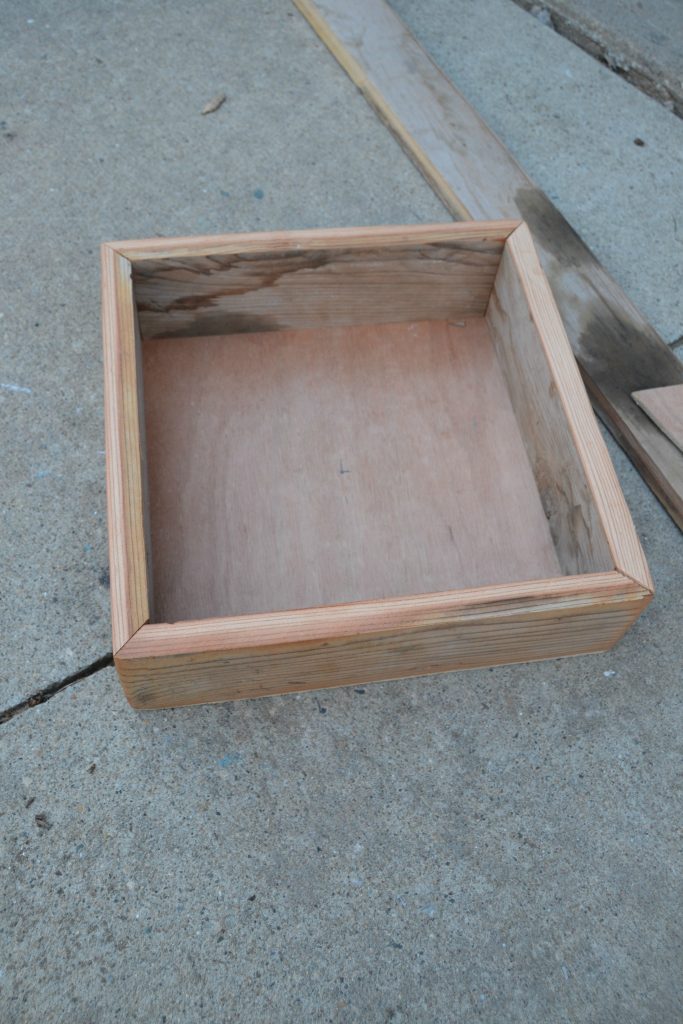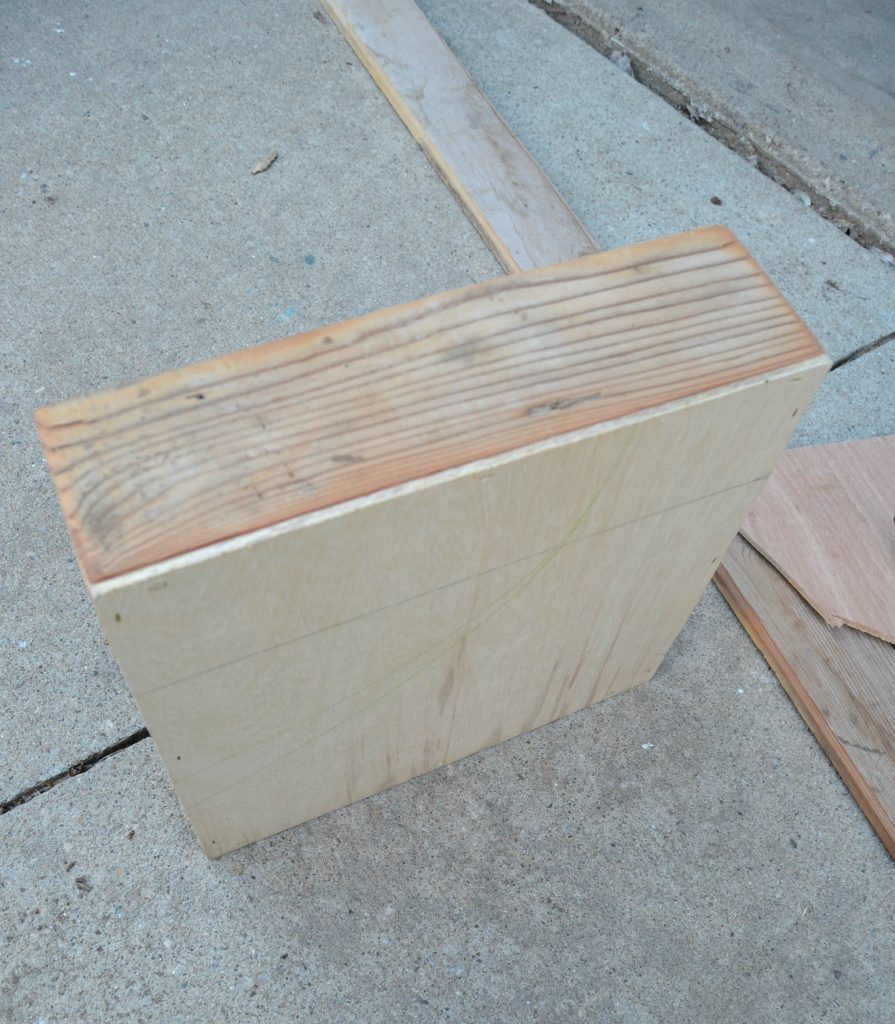 Here are the three boxes ready to be put together on the stand.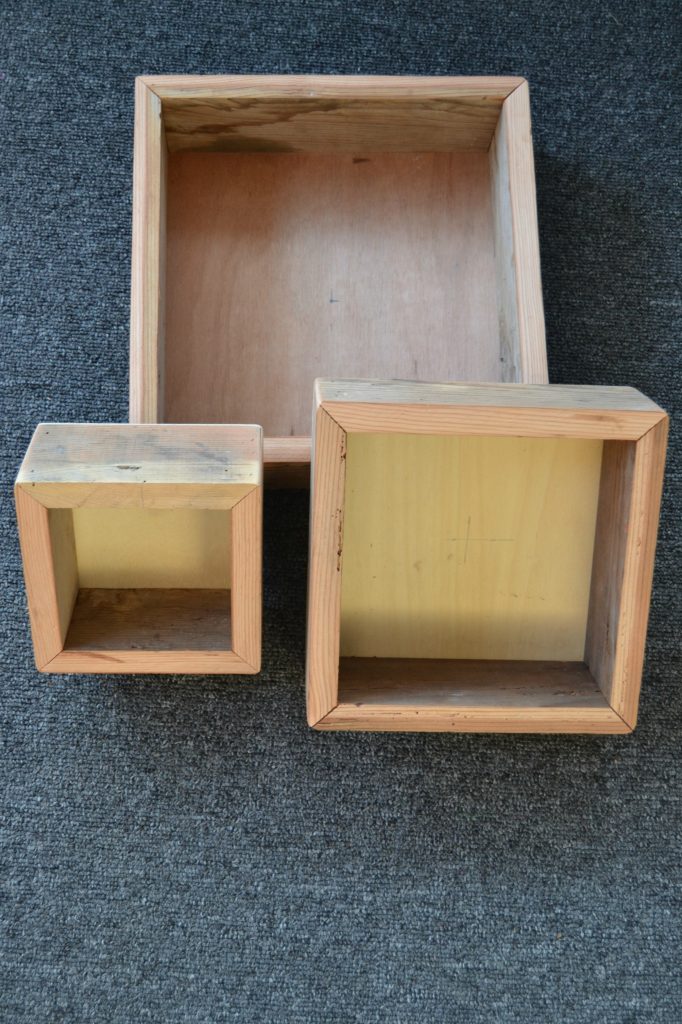 To make the boxes work on the stand, we measured and marked the center on the bottom of each box.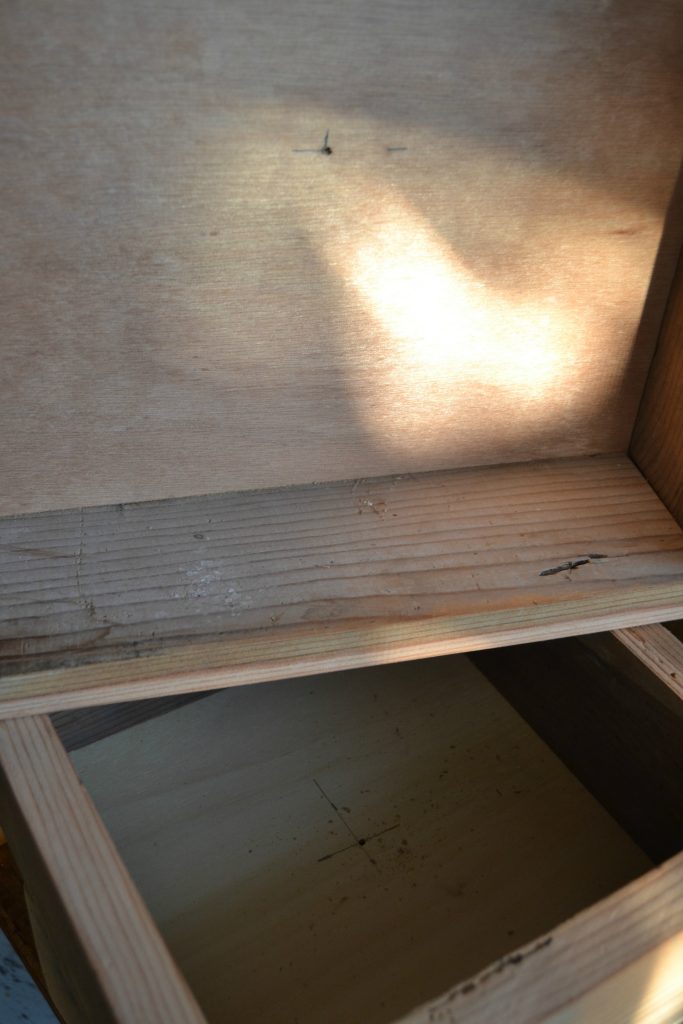 (Affiliate links are used in this post so you can easily find the products we used to make this fun stand. You can see my full disclosure here.)
Then, we cut the wood dowel to fit between each of the boxes. We used dowel screws to attach the spindle to the boxes.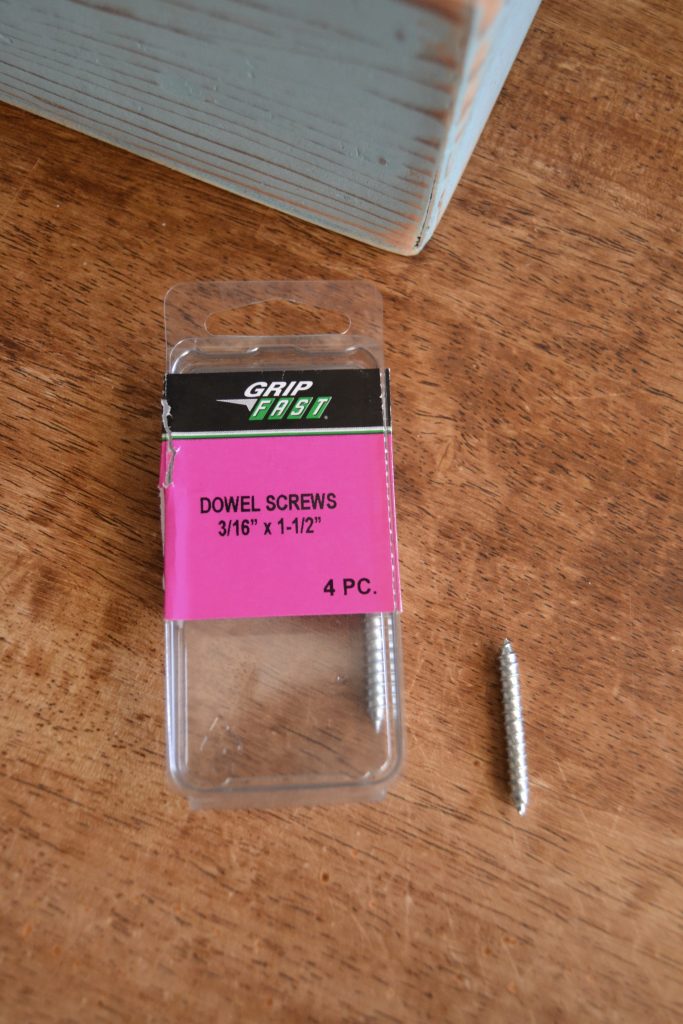 I painted all of the boxes in "Heirloom" from Fusion Paint. It is the perfect spring color! I roughed up the paint with sandpaper when it dried.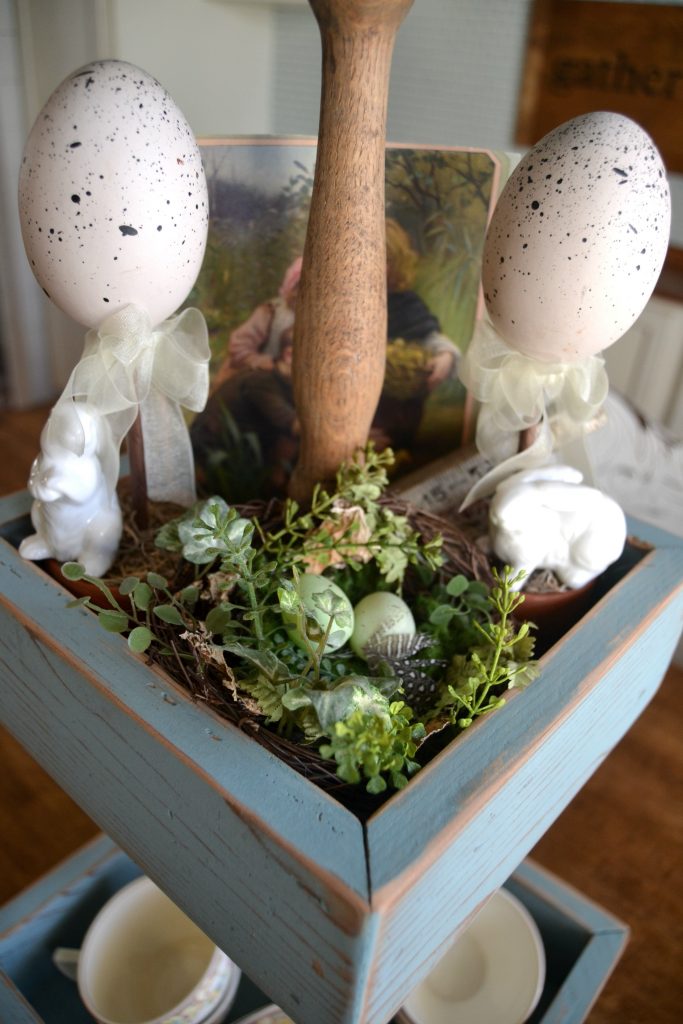 This Three Tiered Stand is so much fun to decorate! I pulled out a few of our Easter decorations and had fun playing around with it all. I also used this stand when I hosted the tea party I shared last week.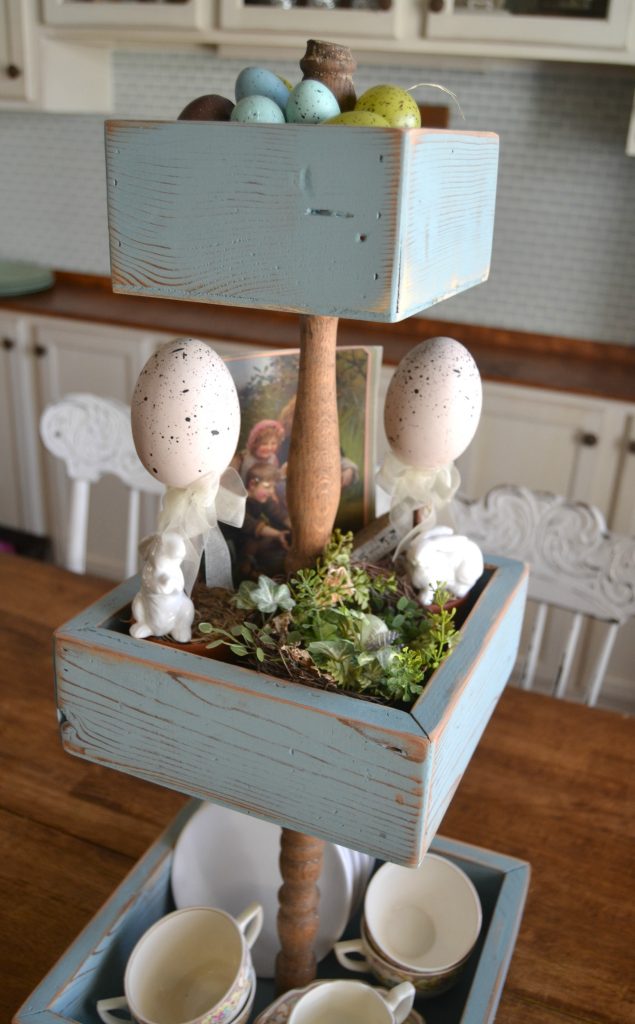 This DIY Three Tiered Stand will be used for many different things and can be used in many different rooms. It would be pretty in a bathroom filled with jars of cotton balls and swabs and wash cloths in the bottom. It would also be cute on a craft table full of all of the essentials.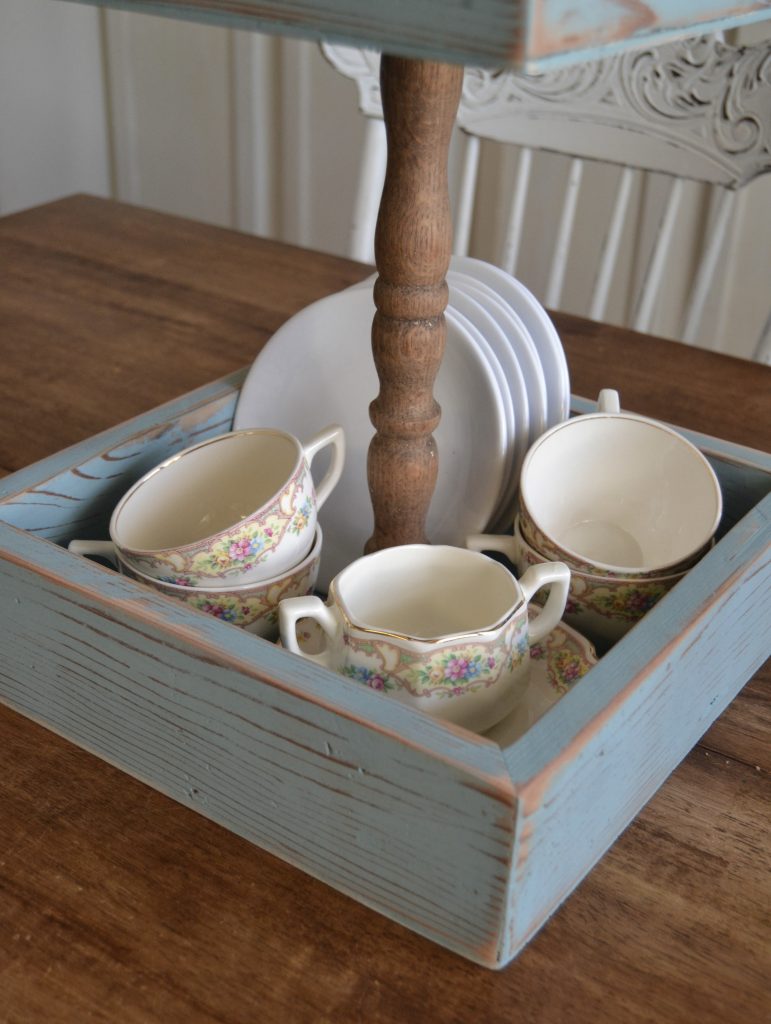 For now, I am enjoying it in our kitchen and dining room full of Easter and spring goodness.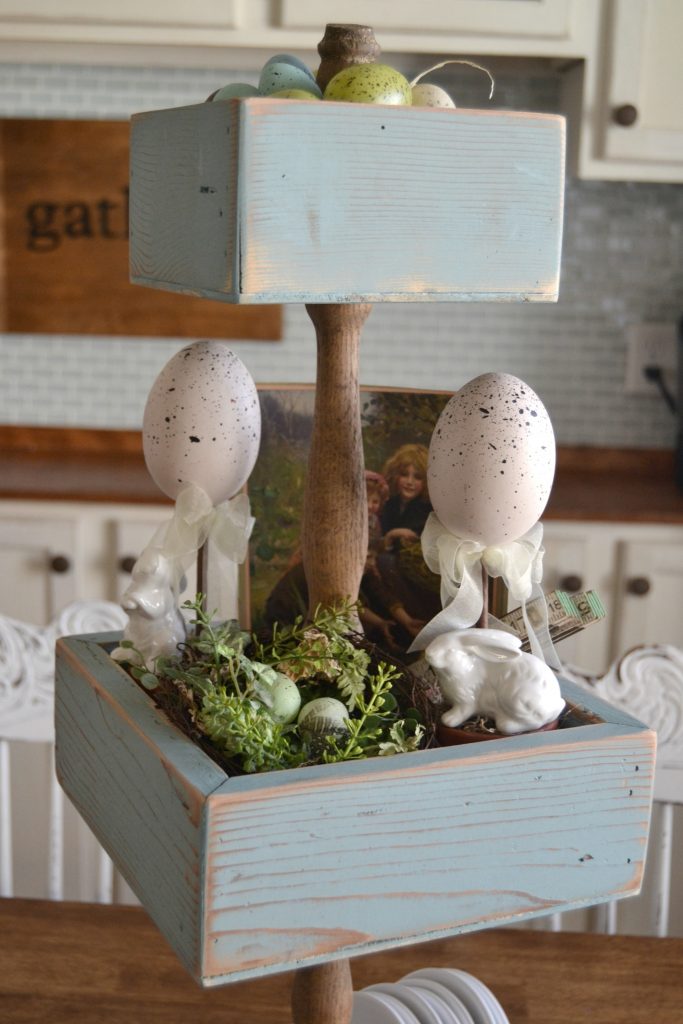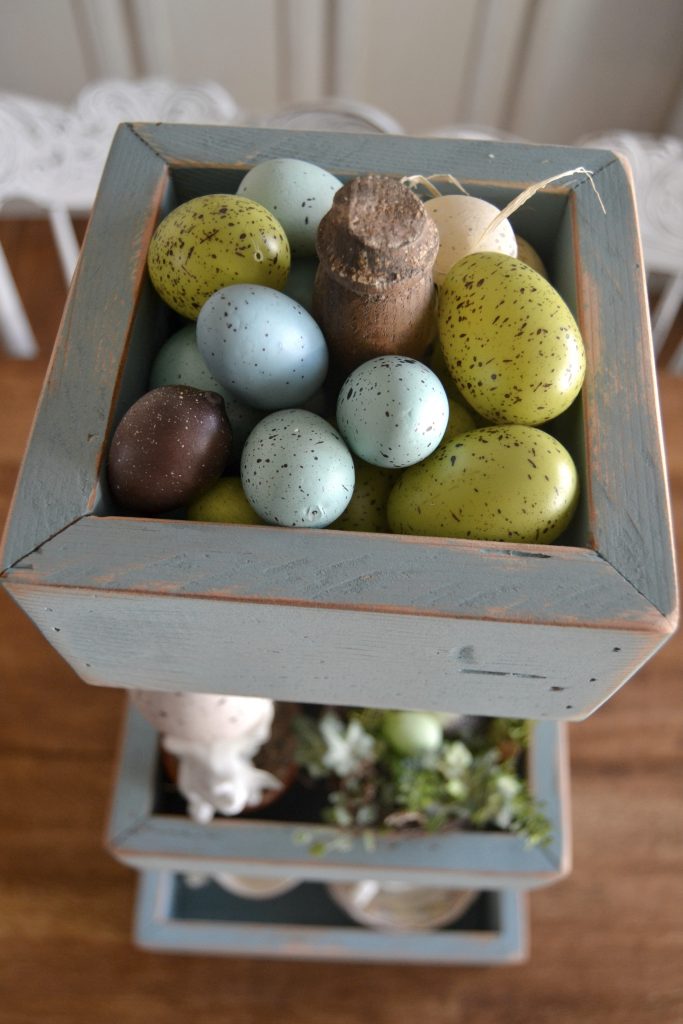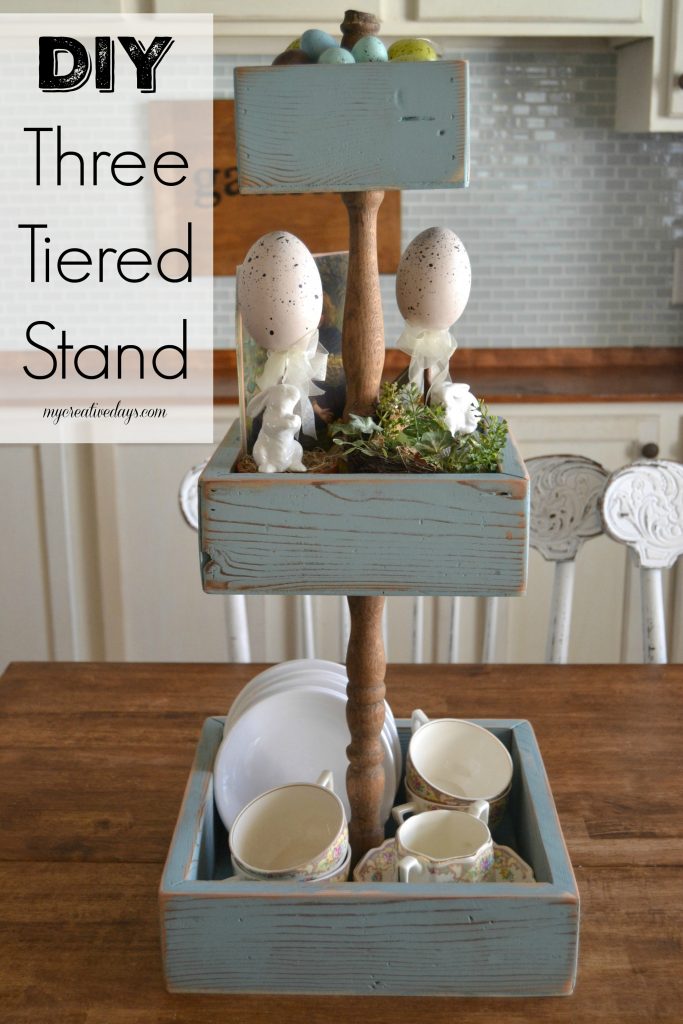 There are so many great ideas in this spring project tour so make sure to check them all out. You will definitely be ready for spring after you see all of these creations.
If you liked this post, you will also like my DIY Wall Cubby Organizer and my Country White End Tables.