I am so excited to share this project with you! Do you ever have items that you keep around because you know there is something fabulous you can do with them? I have yard sales twice a year for all the things I can't keep or don't want anymore, but there are always those things that pull at my repurposed-crazed heart and I just can't get rid of them. These bushel baskets are two of those items. I have had them for years and have never gotten rid of them because I really wanted to come up with something great for them. This fall is the year of the bushel baskets!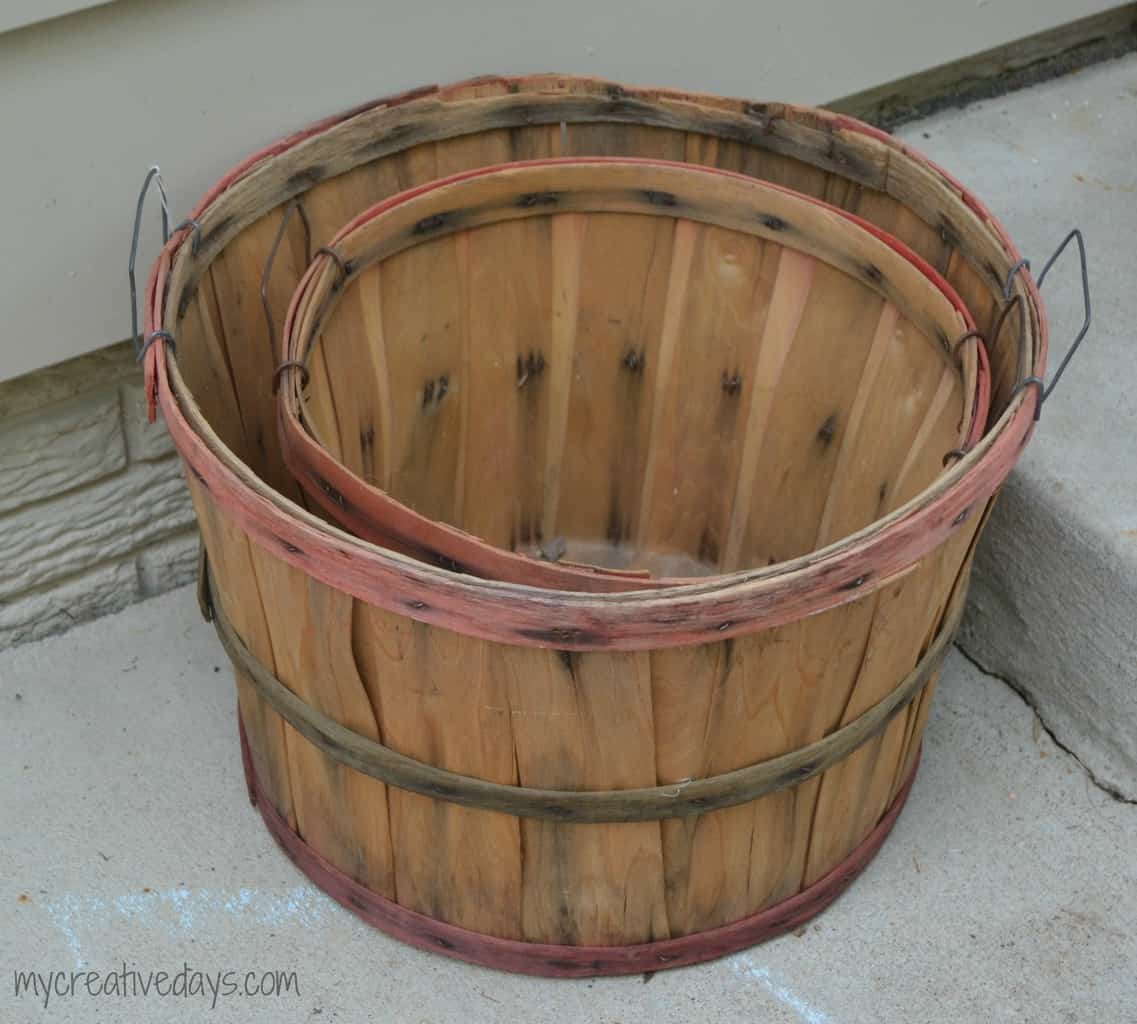 While I was carrying these baskets around the other day, trying to incorporate them into my fall decorating, a light bulb went off in my head. Wouldn't they be cute stacked on top of one another to make tiered baskets? Not knowing if it was possible, I talked it over with Hubby and he said it should be simple enough (those words make me love that man more and more). 🙂
The first thing Hubby did was cut a dowel down to the size I thought the entire piece should stand. Then, he secured the top of the rod to the base of the smaller basket.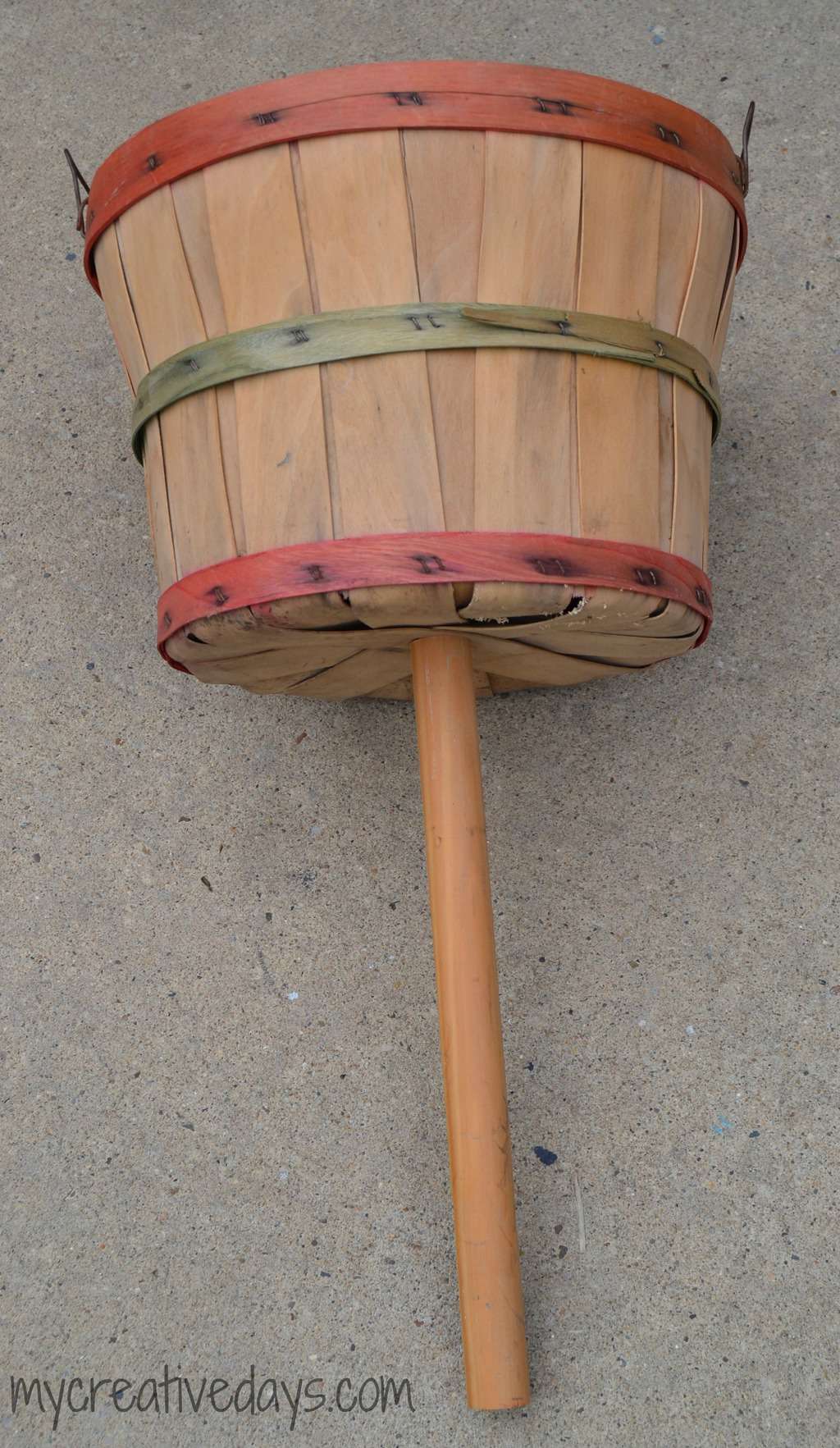 He did this with a piece of wood, a lag bolt and a washer.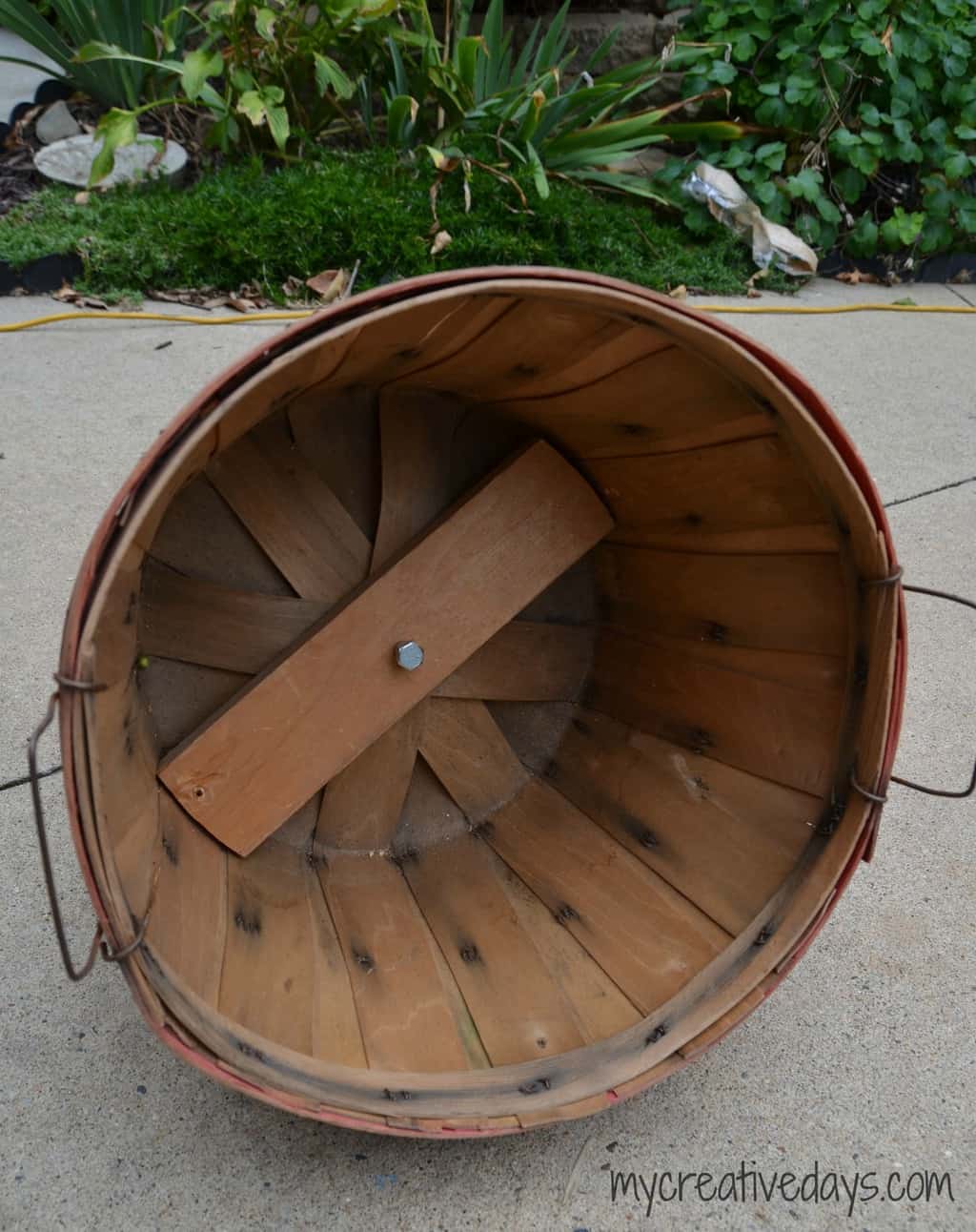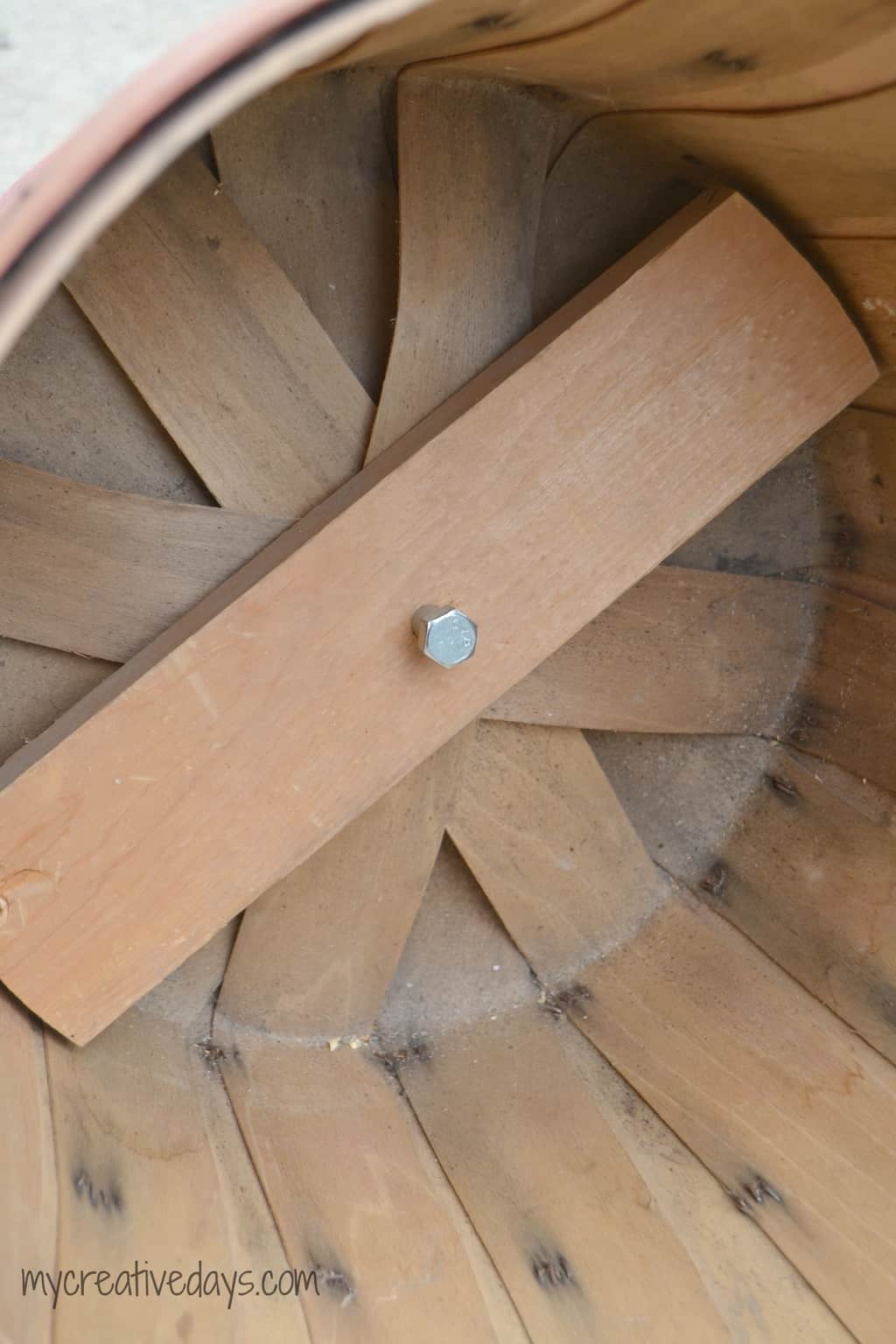 Next, he secured the bottom of the dowel to the base of the bigger basket.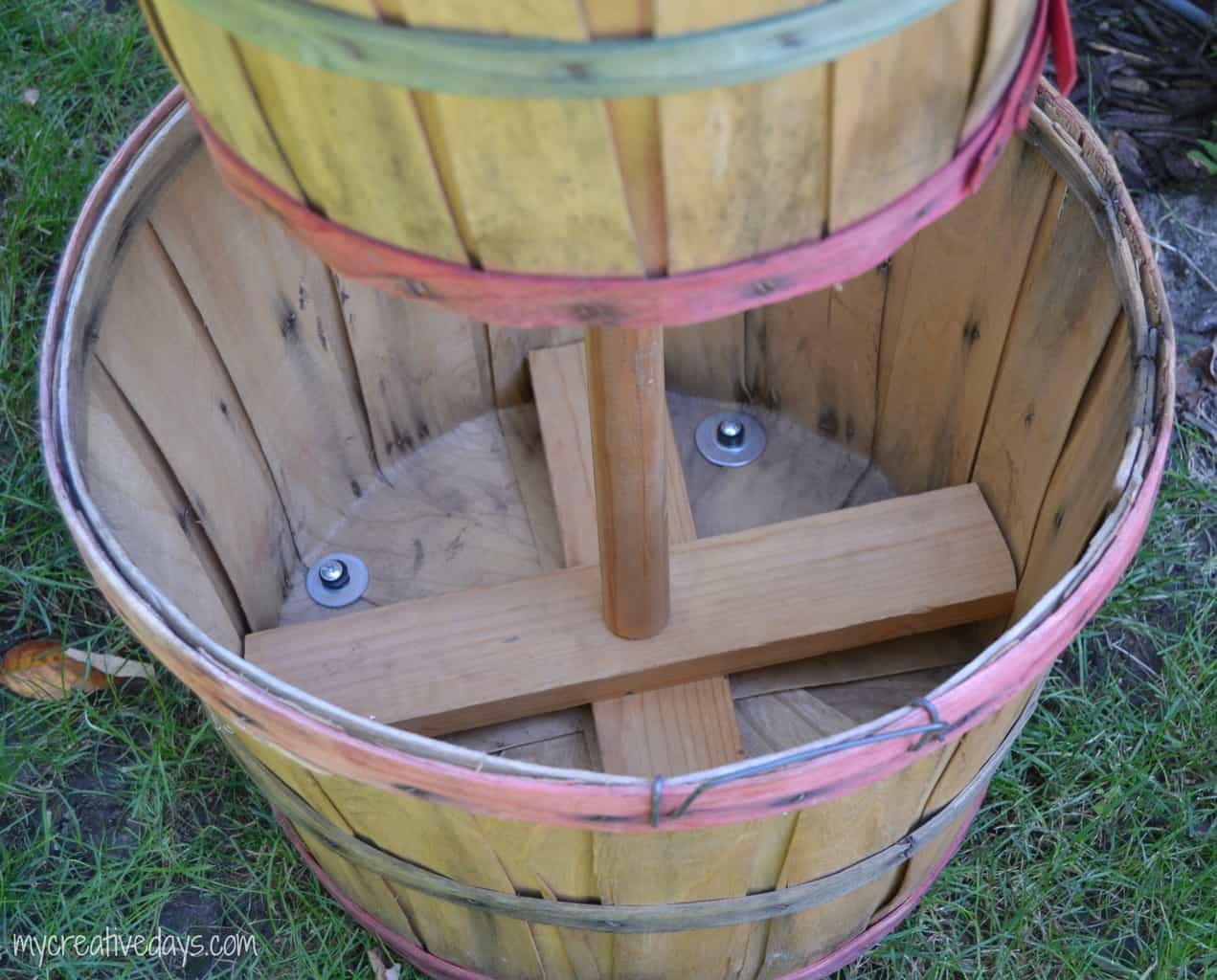 Since we had the washer and lag bolt on the bottom of the bigger basket, Hubby told me that I would need "feet" under the bigger basket to make it sit up straight. I immediately thought of the stash of wood knobs we had in the garage. They were the same color of the baskets so they wouldn't stand out and they were the perfect size to make "feet" for this piece.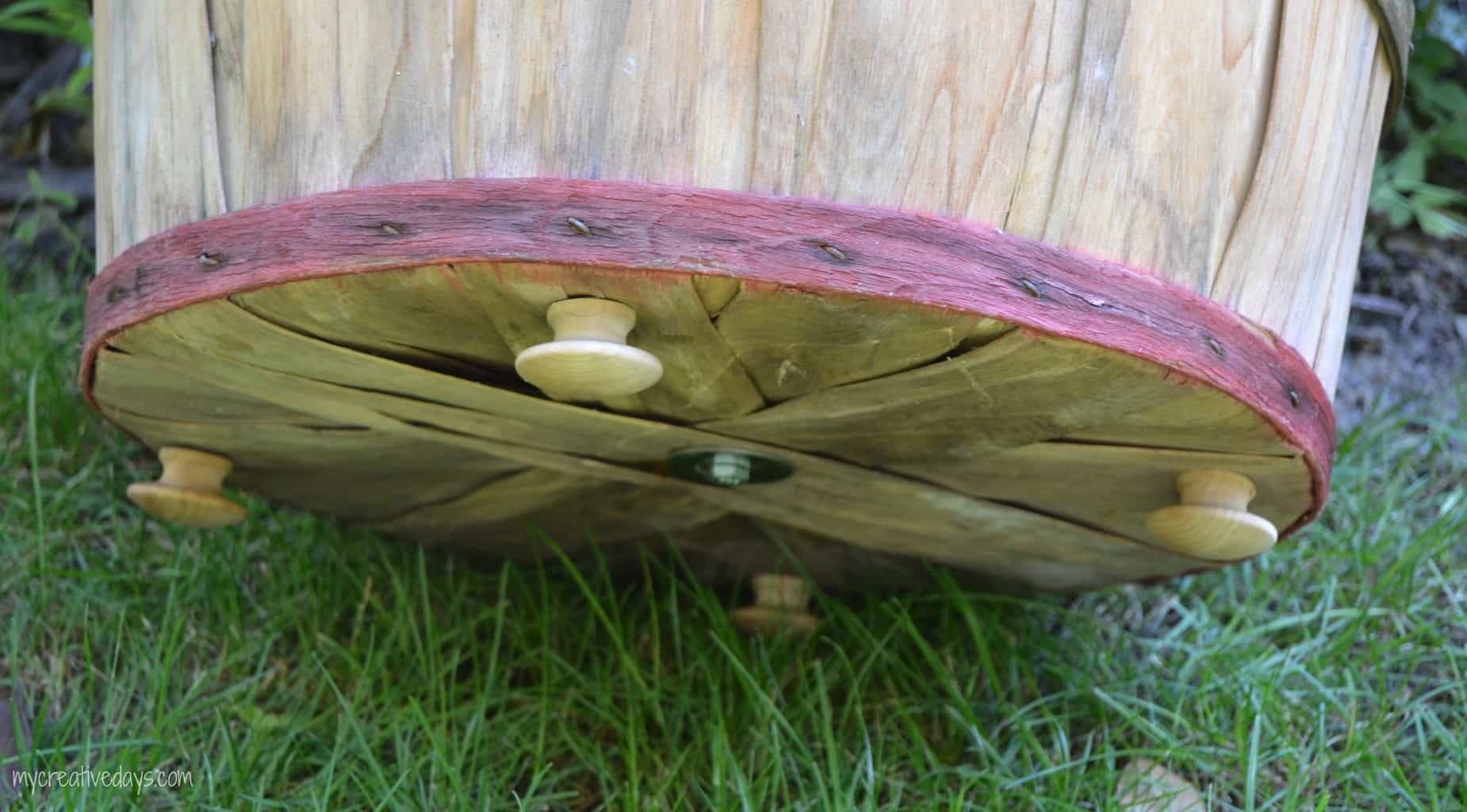 Look at these bushel baskets at their full potential! Finally, these baskets have been repurposed into something amazing!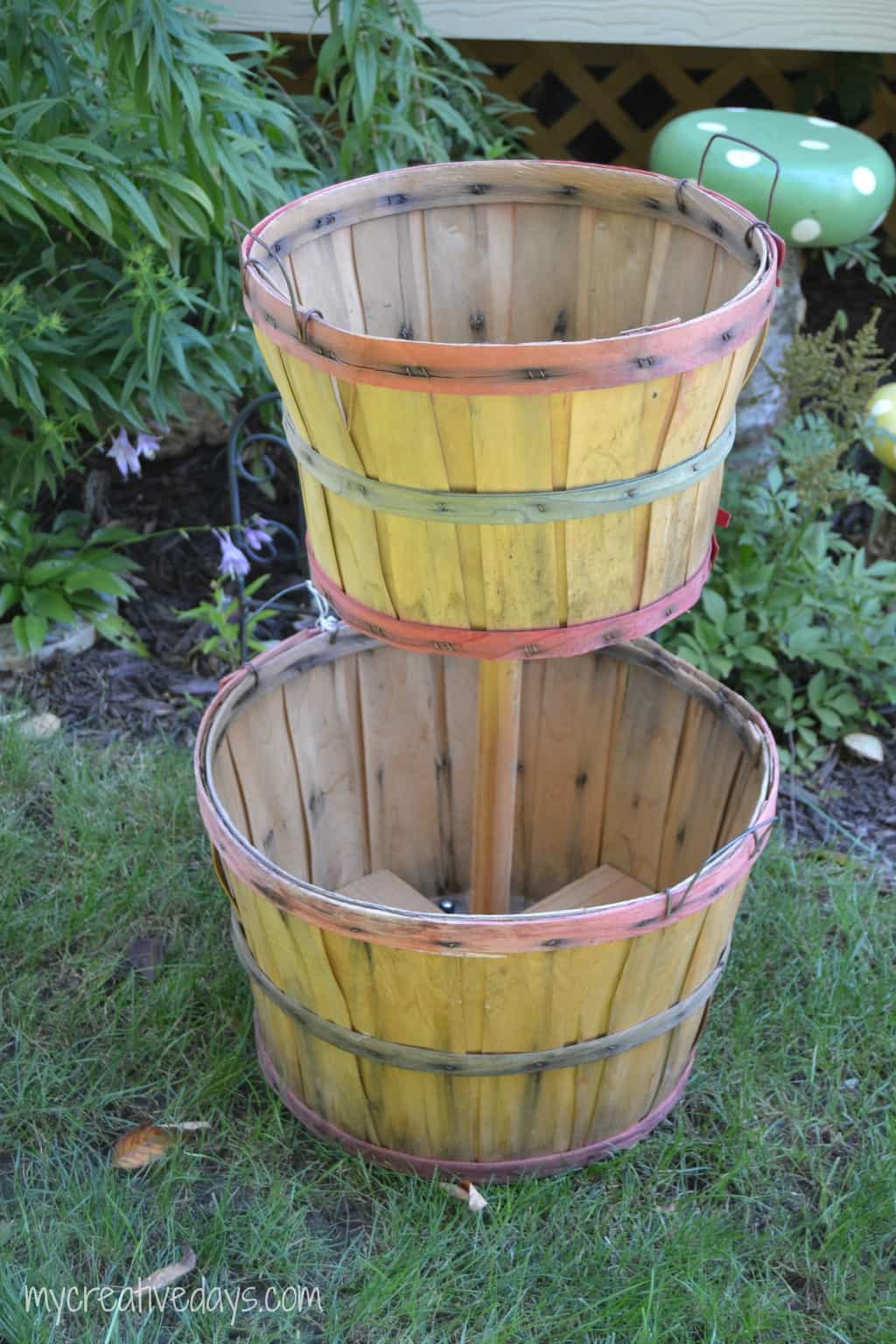 Now, it was time to make them even better! Bring on the fall goodies.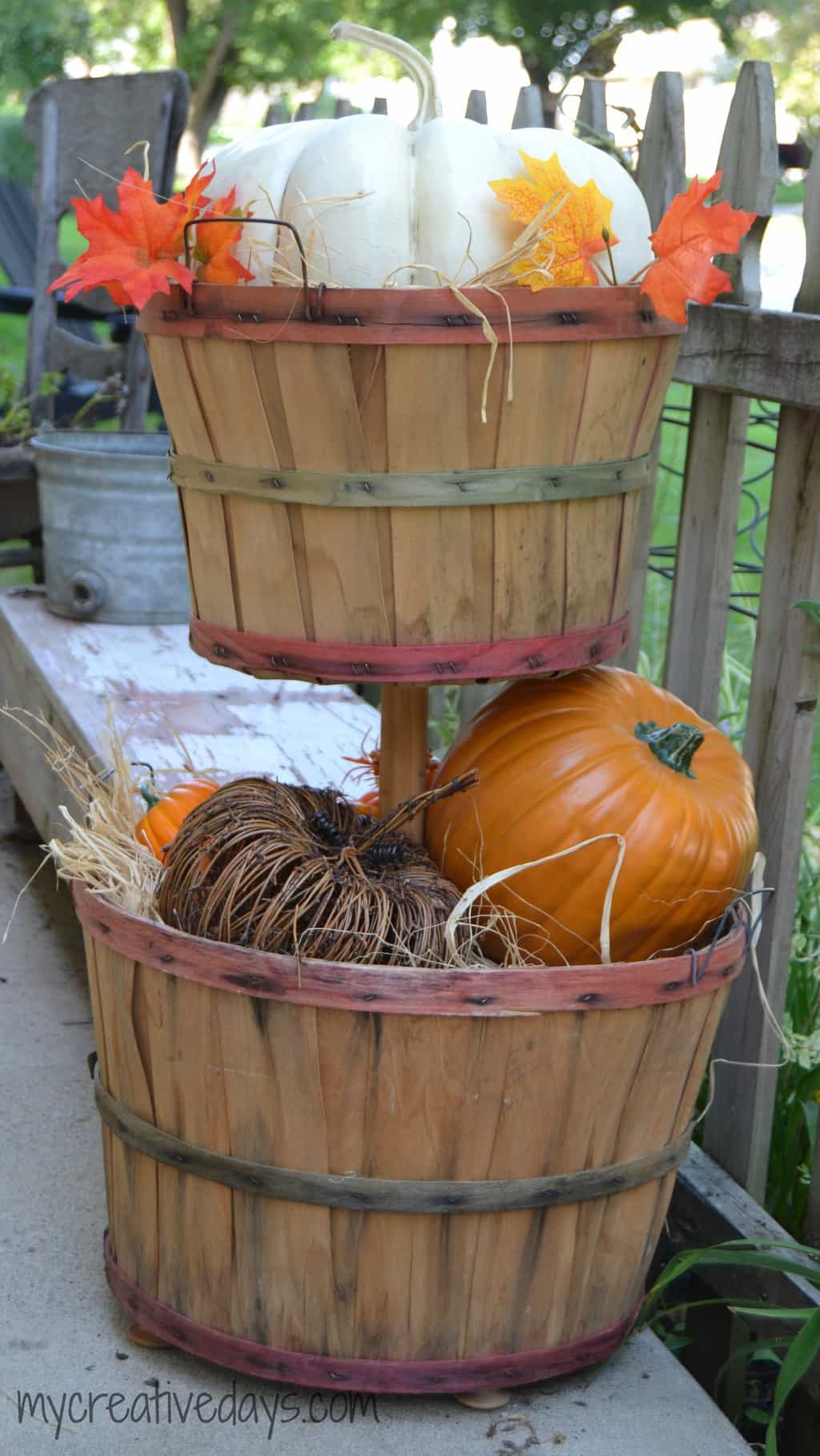 I added tons of raffia inside each basket and filled them with fall'ness'.
A few pumpkins here. A few pumpkins there. This tiered bushel basket is runneth over with fall happiness.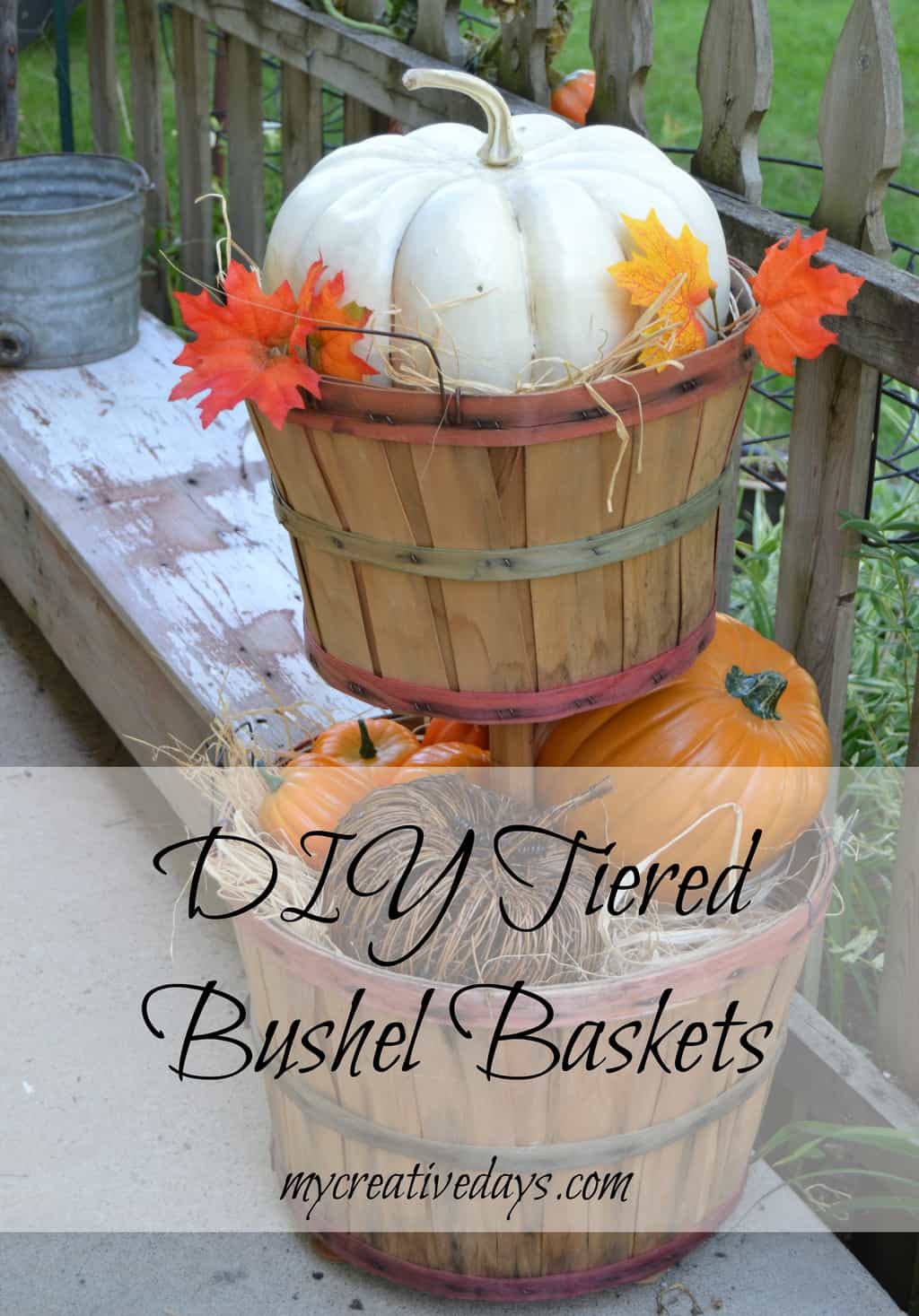 I am so happy that I held on to these bushel baskets. I love a good repurposed project and these baskets could not have turned out any cuter! Mission accomplished!
Now, if only the light bulb could go off with the rest of that "gotta-keep" pile. 😉