You are in store for some fabulous gift ideas today!
A group of bloggers have come together to bring you oodles of Mason jar gifts for everyone on your Christmas list this year. (Make sure to check the end of this post to see all of the gift ideas and a great giveaway!)
Mason Jar gifts are right up my alley. I have old Mason jars around the house and I also have a stash I keep for gifts. My Mason jar gift is for a teacher. My kids give gifts to their teachers every Christmas so this was one we had on the list to get done.
When I was picking out the Mason jar to use, I thought it would be great to make a homemade "gift bag" to put it in.
Thank goodness for my husband who understands my ideas and helps me make them happen. I picked out an amazing piece of wood we had in the garage and Matt made the exact "bag" I was thinking about.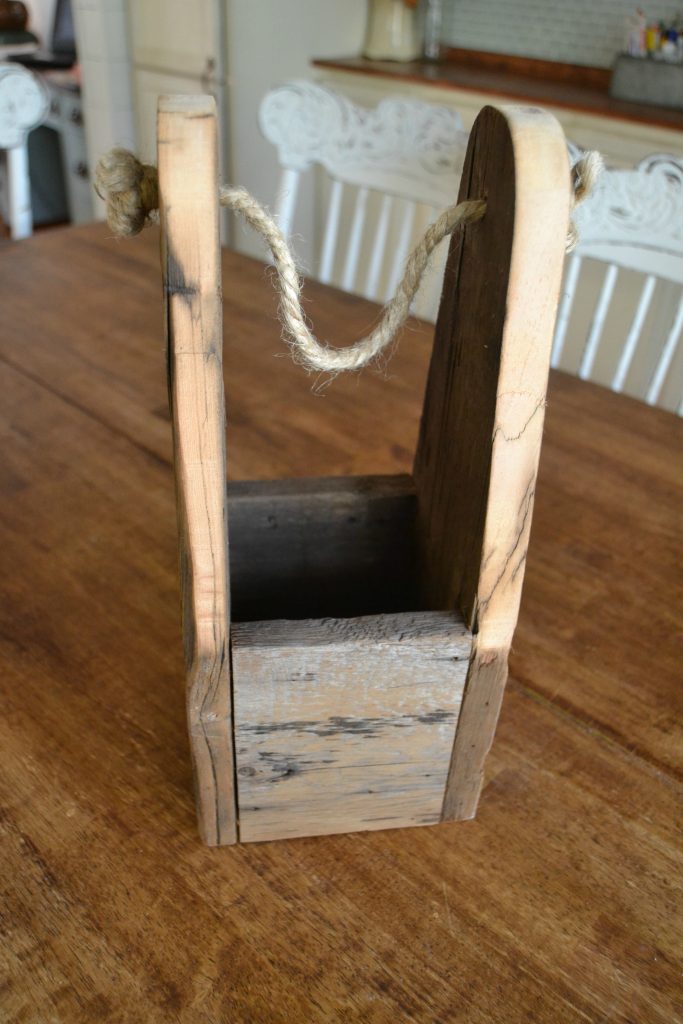 To make it, I drew the sides on the piece of wood. Matt cut it out and measured the Mason jar to make the rest of the "bag" fit it. A couple of nails later and it was done.
Look at that beautiful wood grain……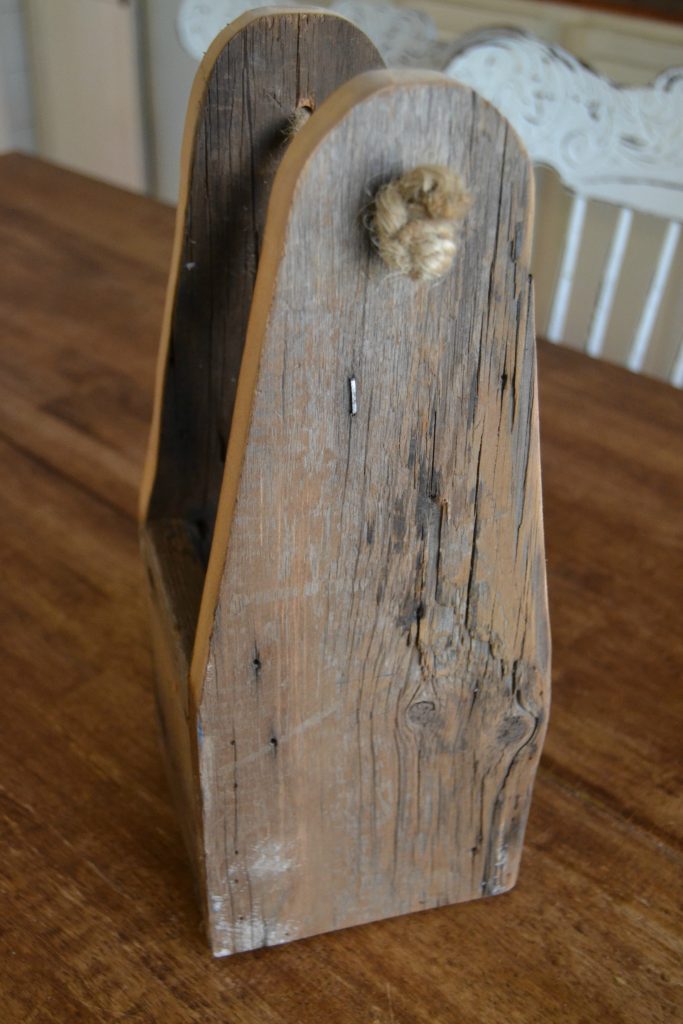 Initially, I thought about using an old table leg for the handle, but once the gift bag was done, I thought a chunky rope would be better.
It was.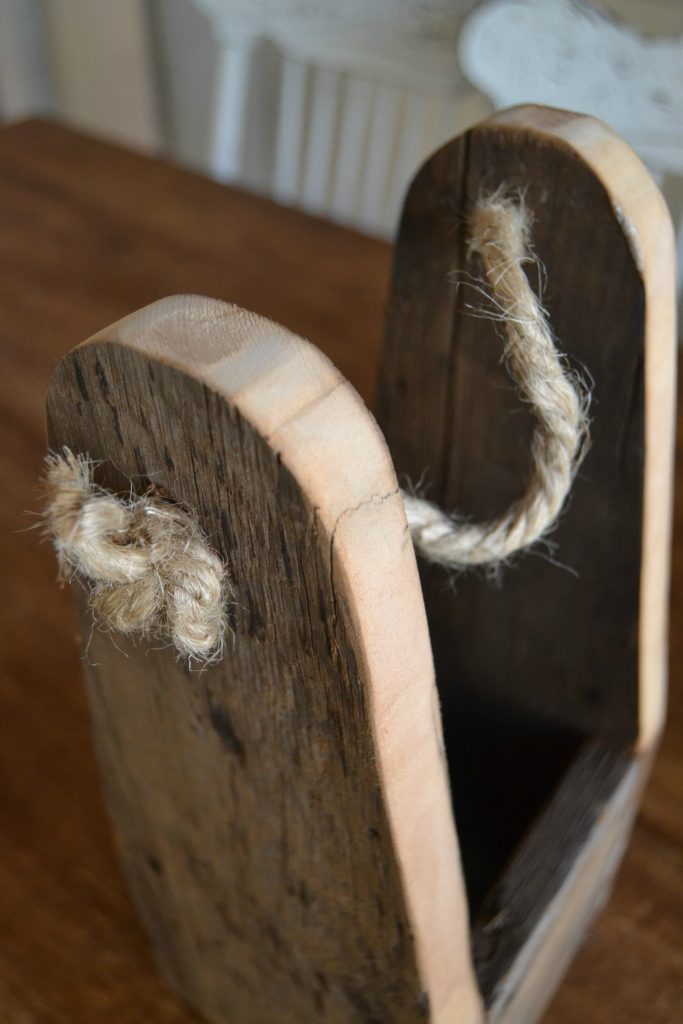 Now that the gift bag was done, my daughter and I set out to look for gifts.
We had to use our creativity and only find useful things that would fit inside the Mason jar.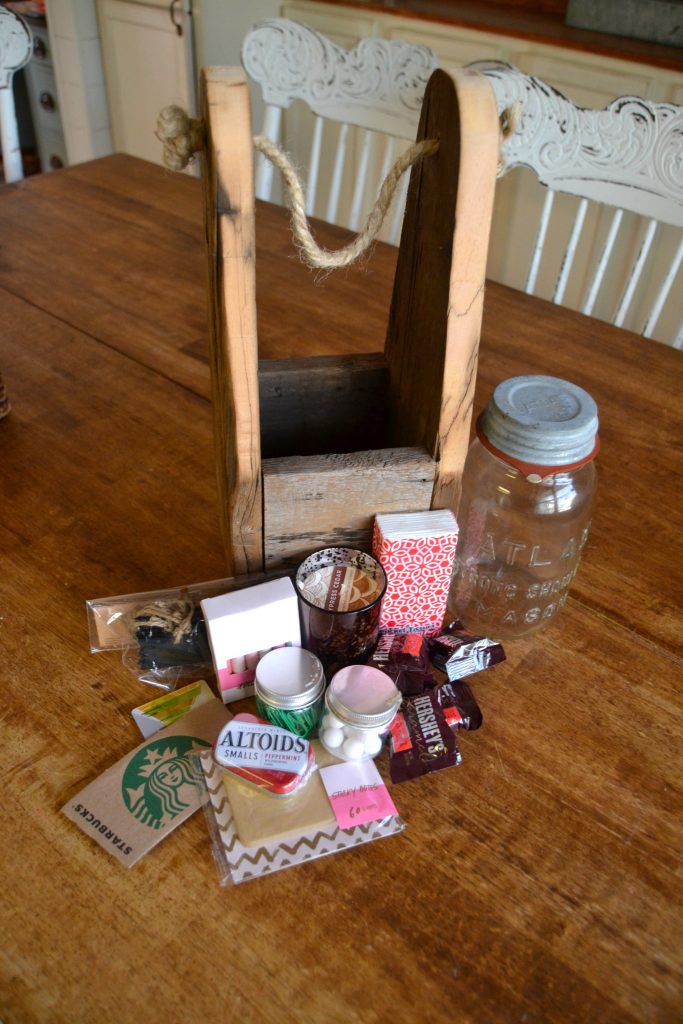 The main gift is the Starbucks gift card, but we came up with many things to put in the jar that her teacher could use.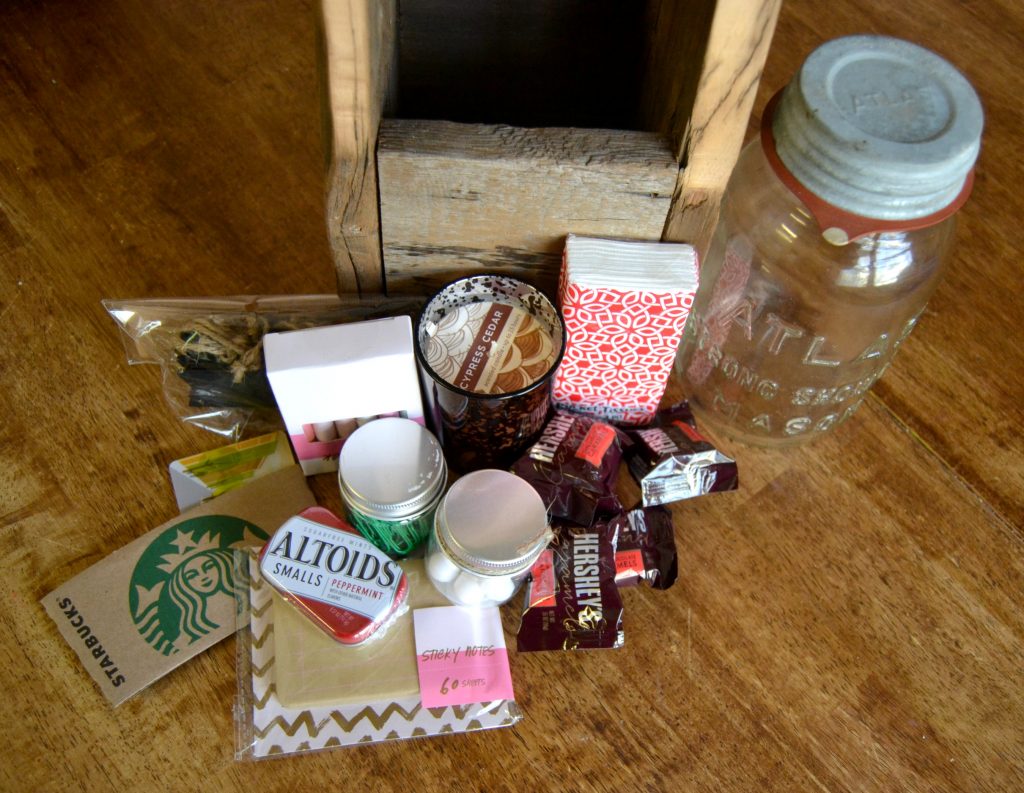 Once we fit everything in the jar, we started brainstorming a fun gift tag/card to go with it all.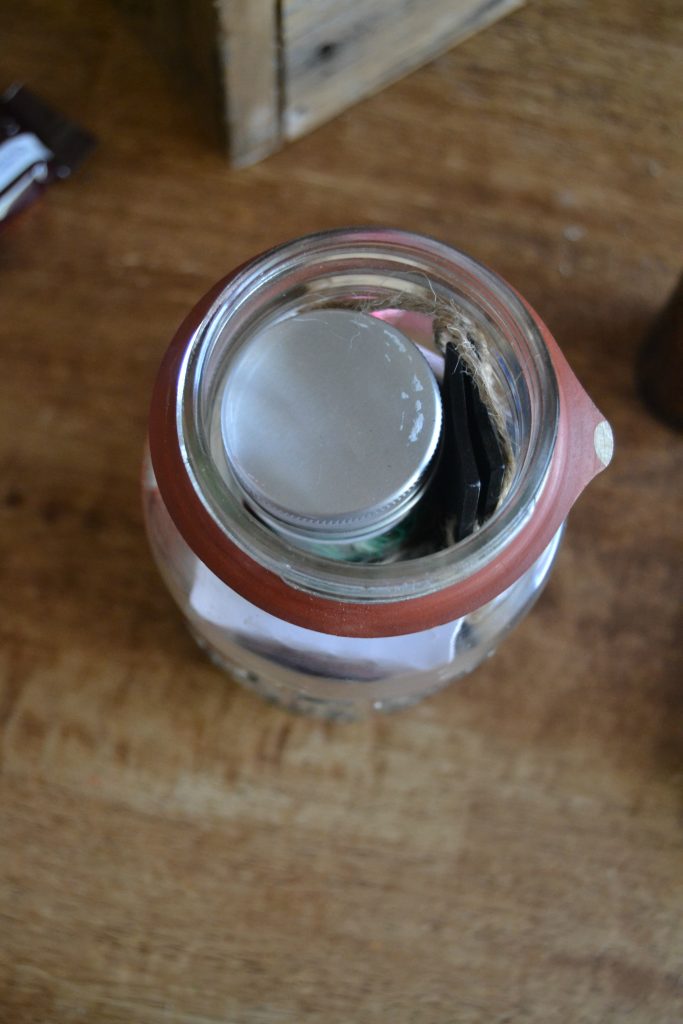 This is what we came up with.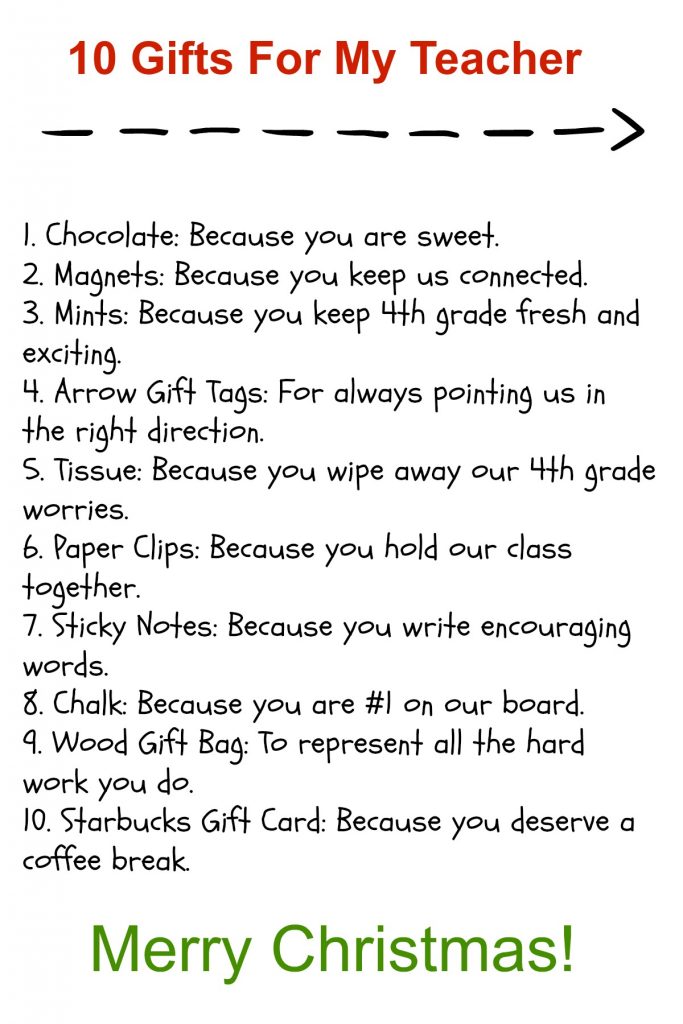 (You can download this gift tag here.)
The tag shows you everything we put inside.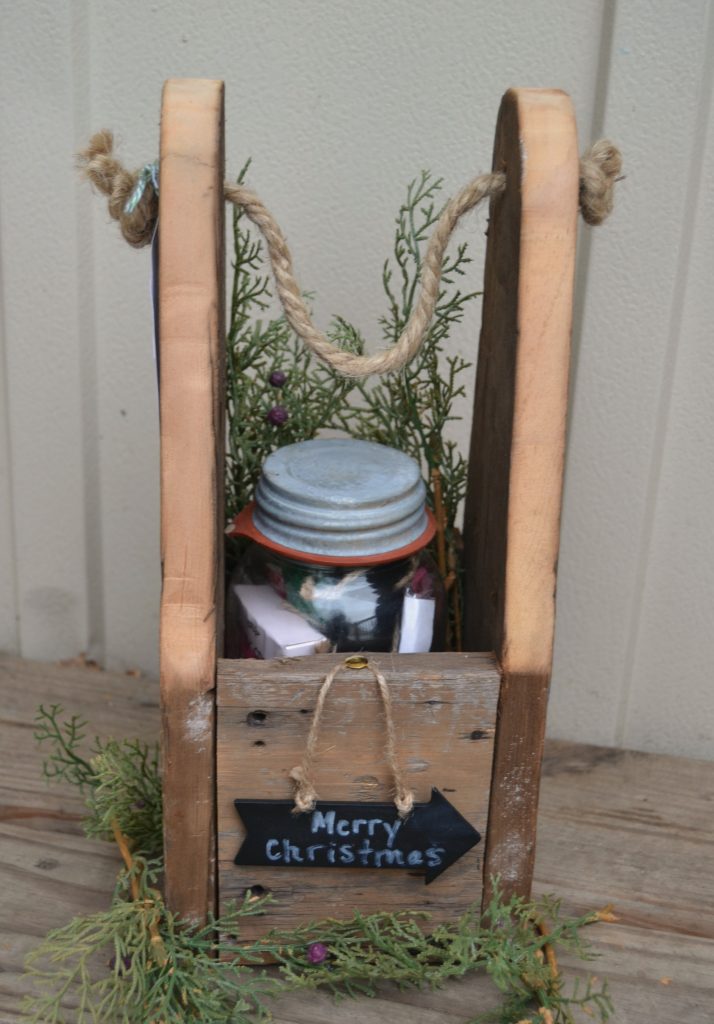 We tied it to the side of the bag on the rope.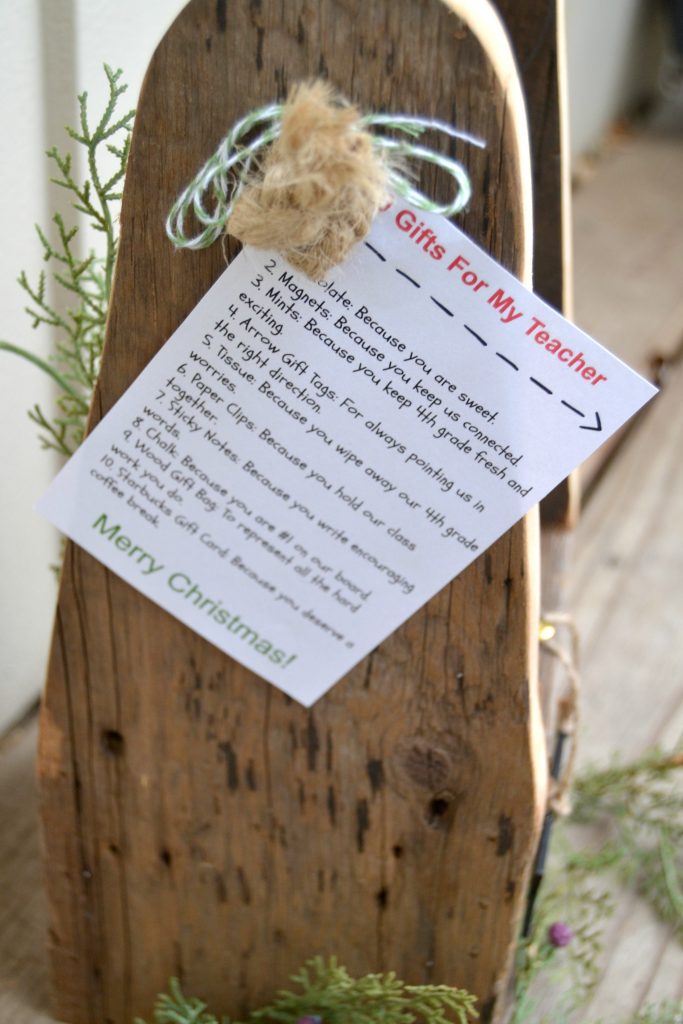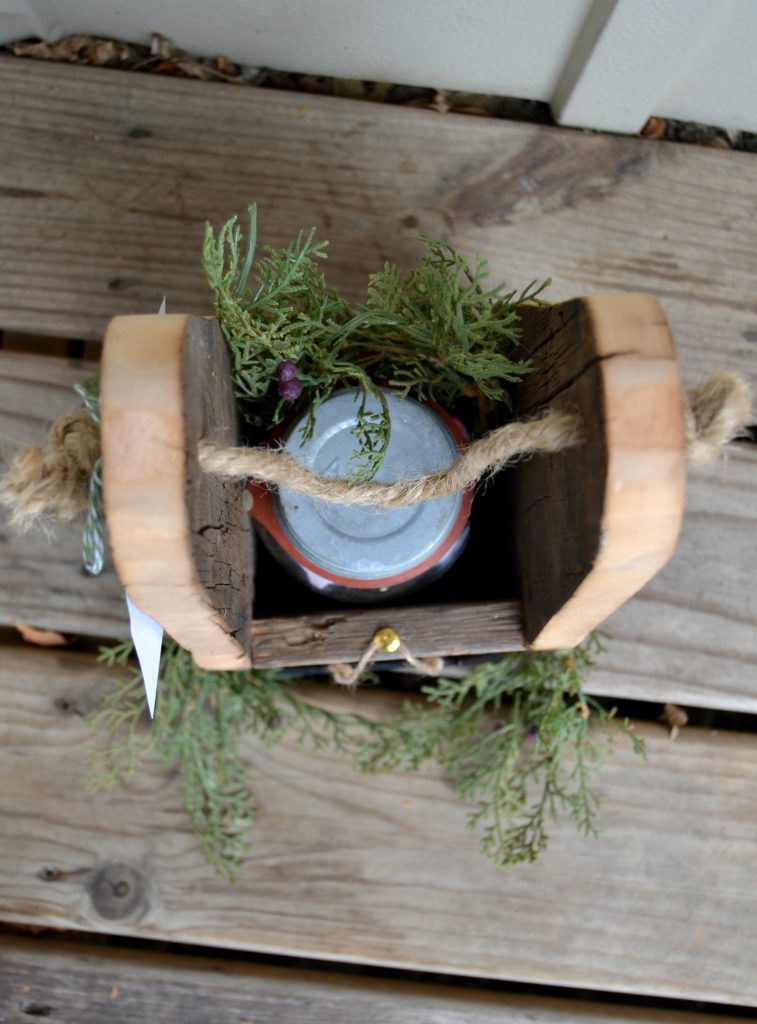 The old Mason jar with the rustic gift bag were made to be together. 🙂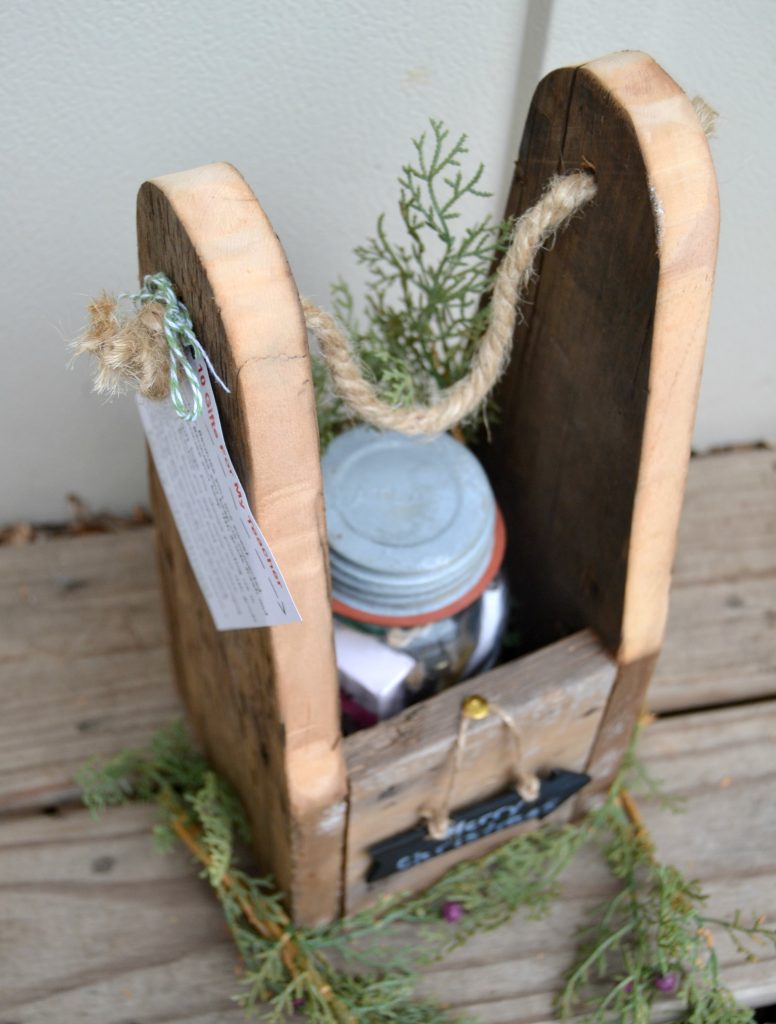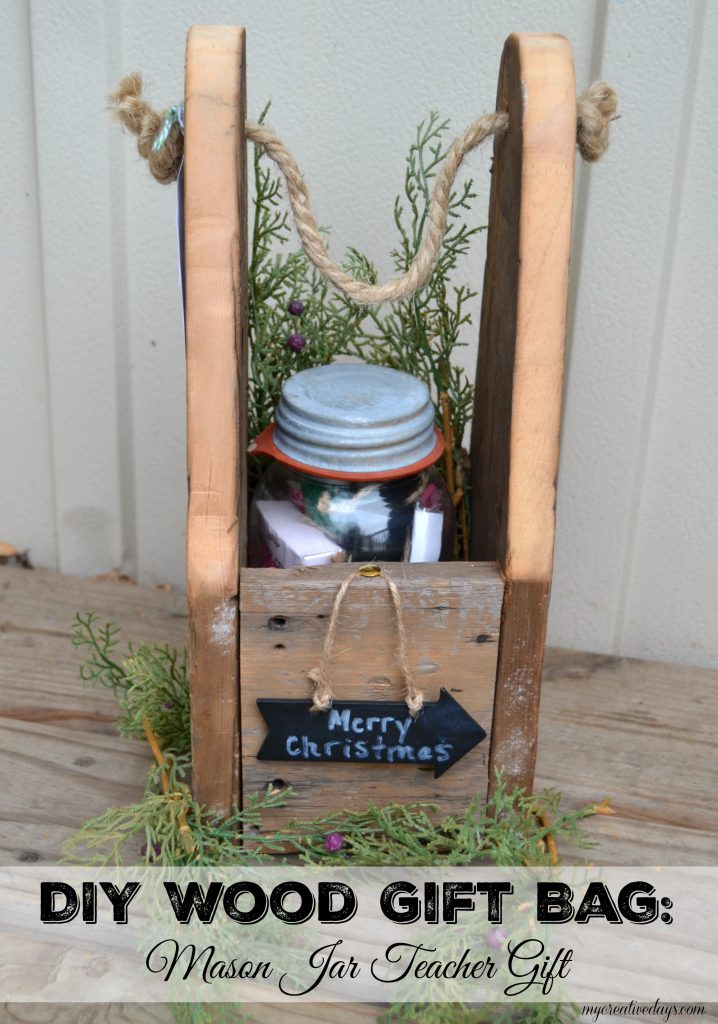 My daughter is excited to give this gift to her teacher. The gift bag is big enough to hold a bottle of wine too. I might mention that to her teacher in case she would want to re-gift it or use it for a hostess gift during the holidays.
It is the gift bag that keeps on giving.
Mason jar gifts are a lot of fun. They can be customized for anyone on your list. We have a great list of ideas started for you so make sure to start saving all your Mason jars.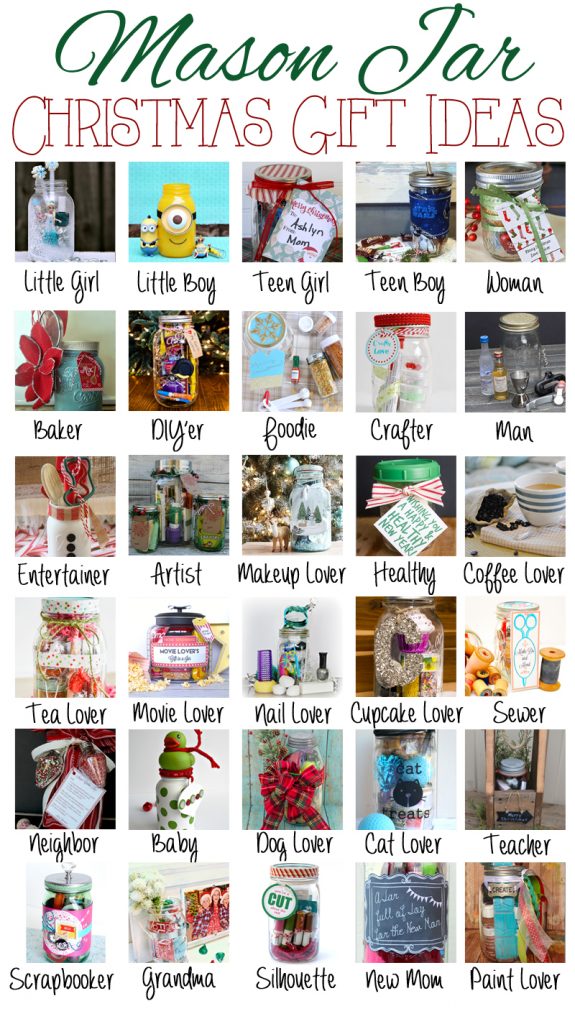 Domestically Speaking – Yesterday on Tuesday – Cupcakes and Crinoline – Inspiration for Moms – Petticoat Junktion – Morena's Corner – Our Southern Home – 504 Main – Kleinworth & Co. – Major Hoff Takes a Wife – Just Us Four  – My Uncommon Slice of Suburbia – Debbie Doo's – Refresh Restyle – Kaleidoscope of Colors – Tried & True – Town and Country Living – Stone Gable – Redhead Can Decorate – The Silly Pearl – Uncommon Designs – An Extraordinary Day – Restoration Redoux – Dukes and Duchesses – My Creative Days – Hymns and Verses – It's Overflowing – The Scrap Shoppe – Simply Kelly Designs – Pet Scribbles 
Enter Here
Win a $50 Gift Card to Mason Jar Lifestyle
Mason Jar Lifestyle sells dozens of fun and affordable accessories for your Mason jars. They have everything from solar light lids to soap pumps in multiple styles and finishes. If you love Mason jars, this store is for you. Enter to win a $50 gift card to this awesome shop!