Welcome to another Make It Challenge! It is March!!! YAY! This month, our Make It theme was Easter. It was so much fun to be working with spring colors, Easter bunnies and baby chicks. This winter has been long, so thinking about spring and bringing out some of our Easter decorations was so refreshing.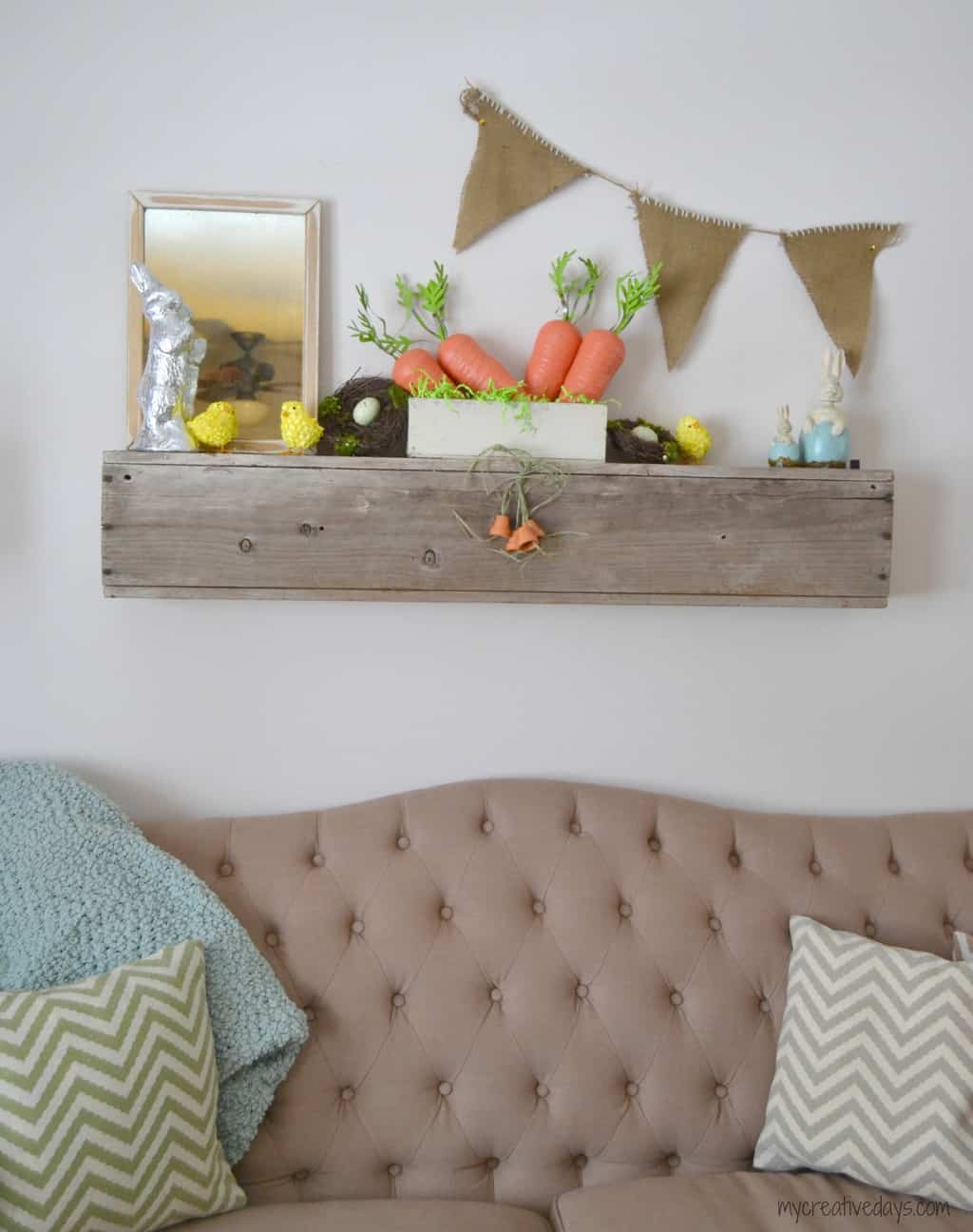 I love burlap. I have even dedicated an entire Pinterest board to my burlap obsession. There is so much you can do with it. One of my favorite uses for it is making garlands/banners/bunting.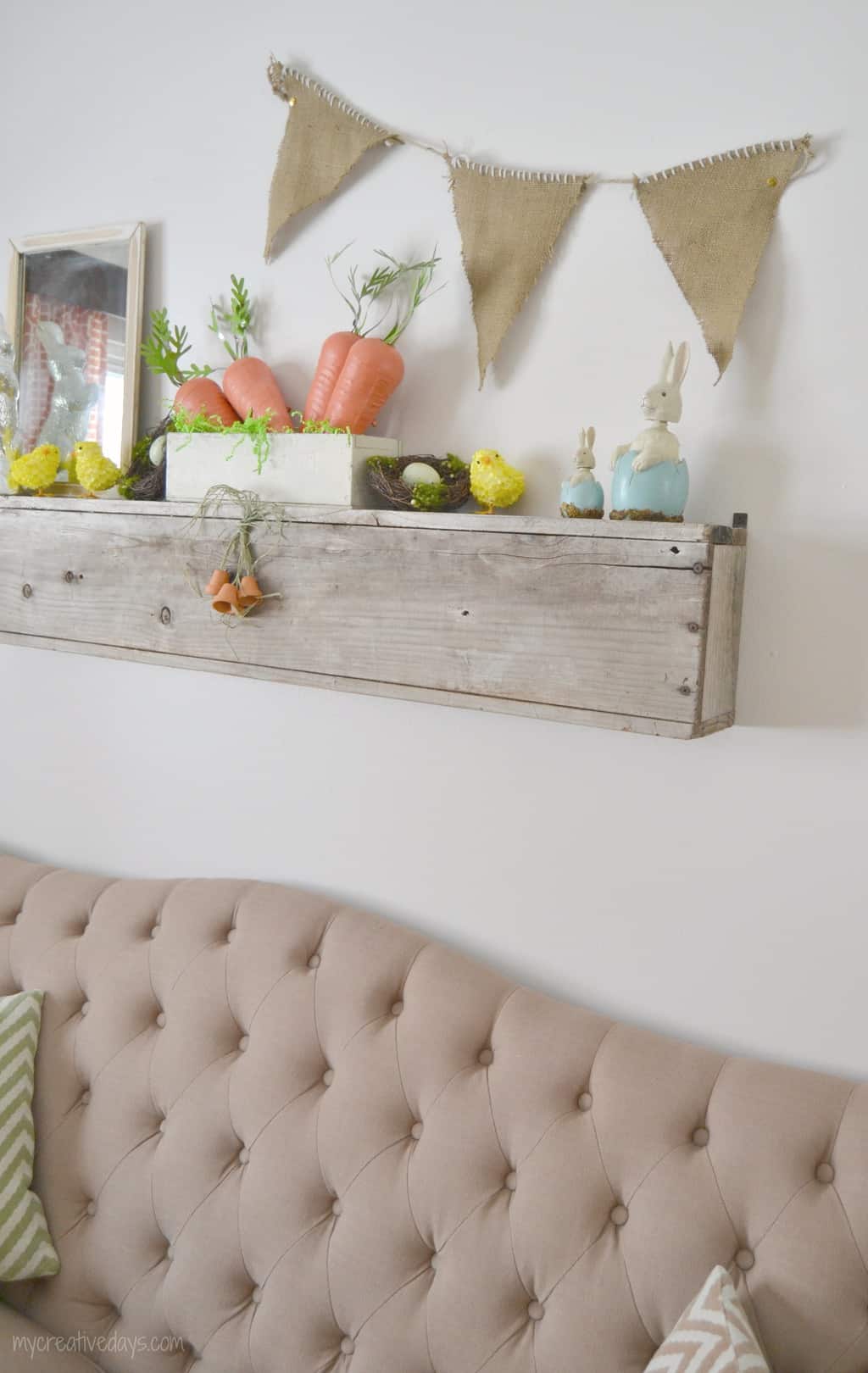 I have made many burlap garlands over the years. I use them in decorating, party decor and homemade signs. They are so easy to make and can be put together in minutes.
I am going to share with you today how I make a simple and quick burlap garland.
I use burlap (I have used gunny sacks, potato sacks, or just regular burlap by the yard), heavy string (you can use heavy yarn, wire, twine; whatever you have on hand), scissors and hot glue.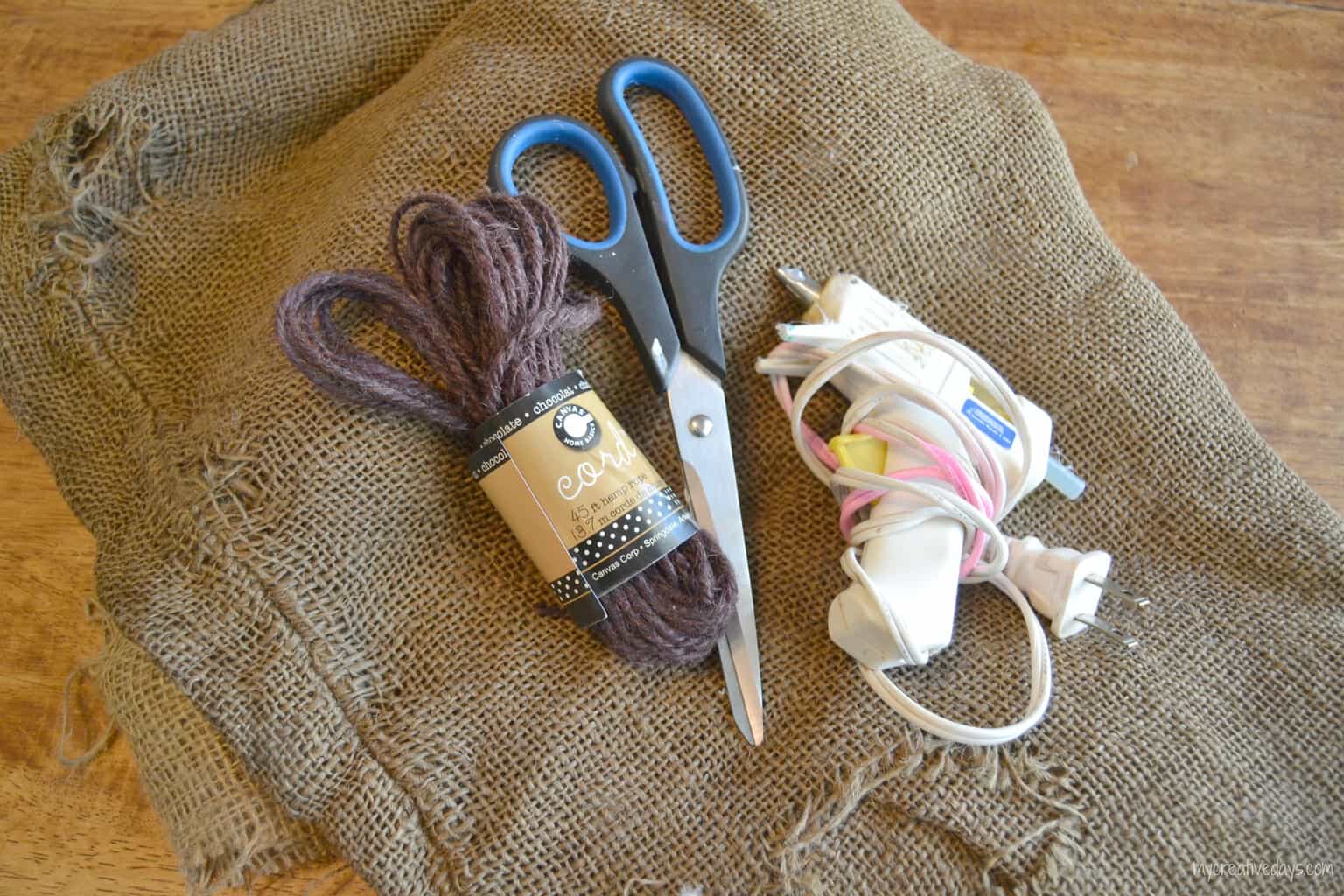 For this garland, I cut triangles from the burlap, but I have made them in all shapes (circles, diamonds, squares, etc.).
I lay the triangles down on a table and run my string across the top of them.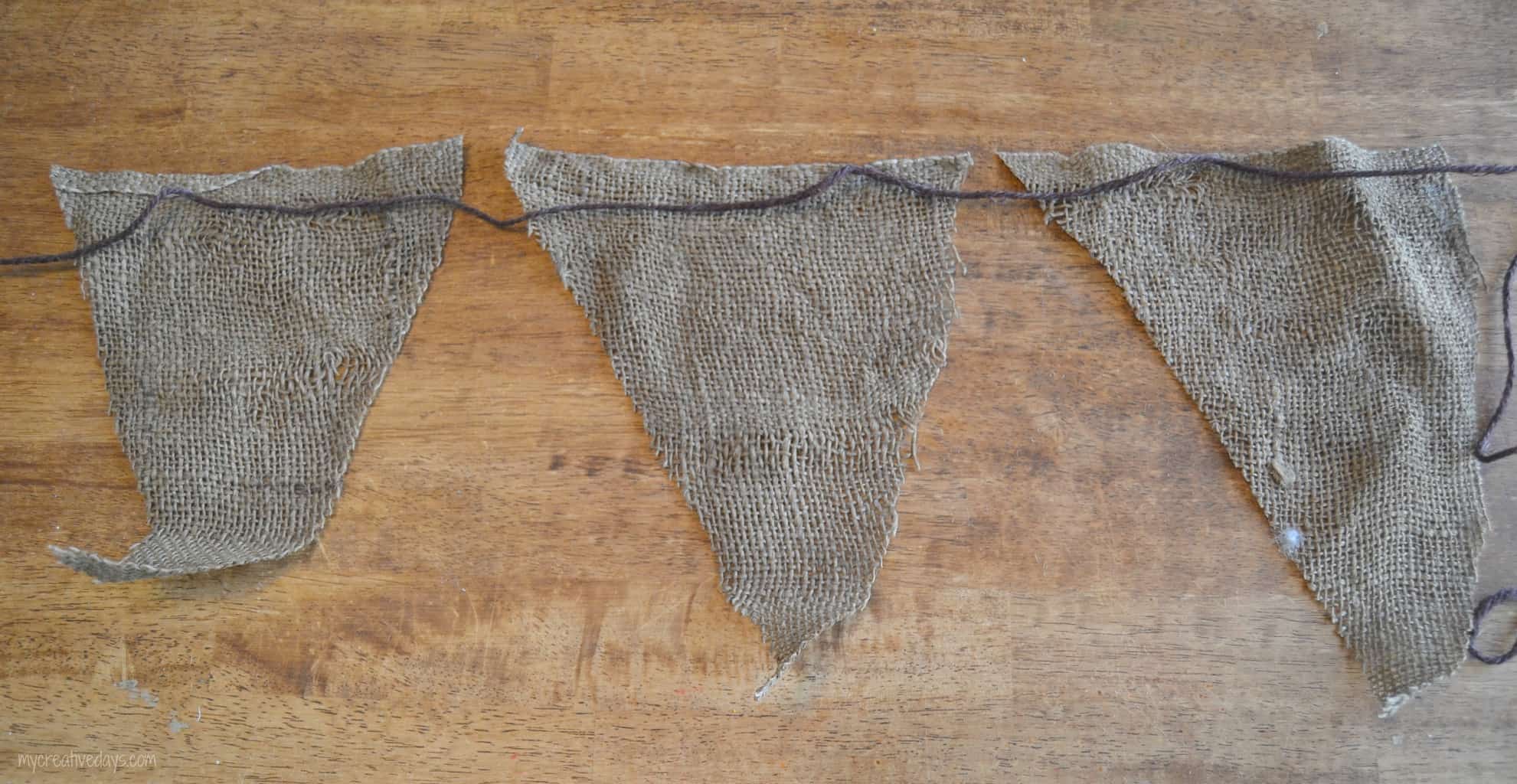 Then, I use my hot glue gun and wrap the top of the triangle over the string.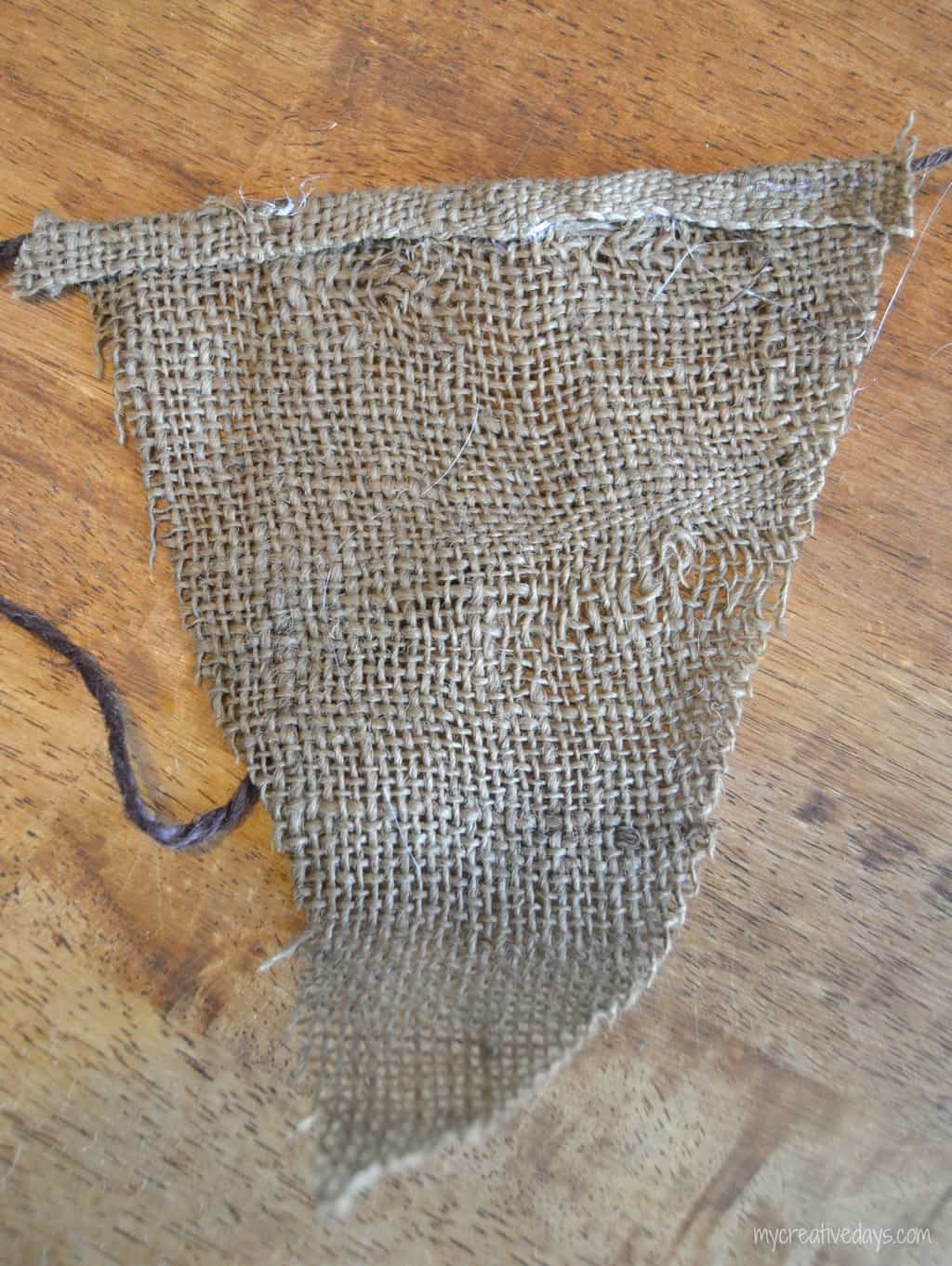 Once it is dry, it is ready to hang.
For the garland in the picture below, I added some white yard stitching to the top. You can make them as simple or as extravagant as you want.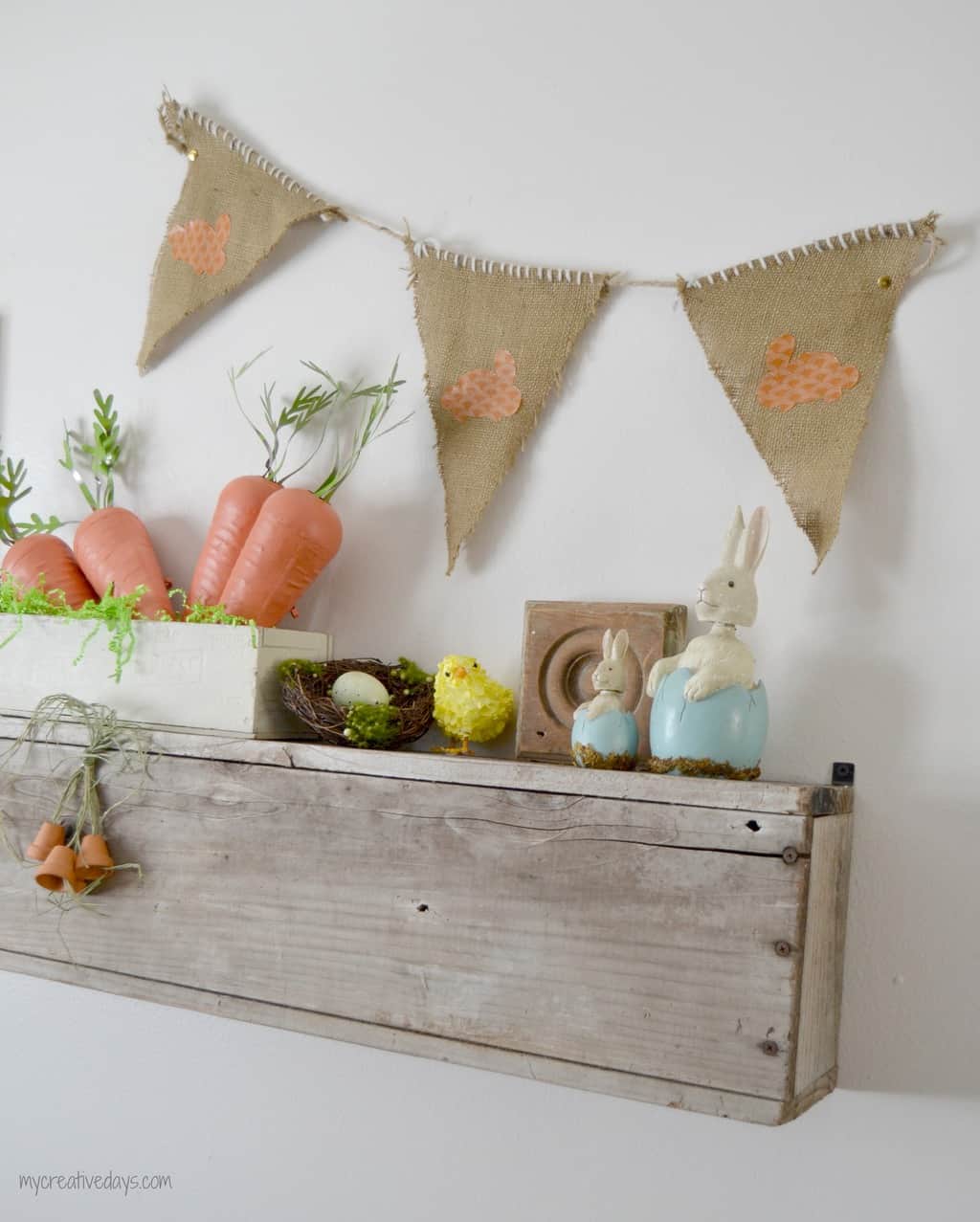 I also added some orange, contact paper bunnies to this garland to make it more Easter related.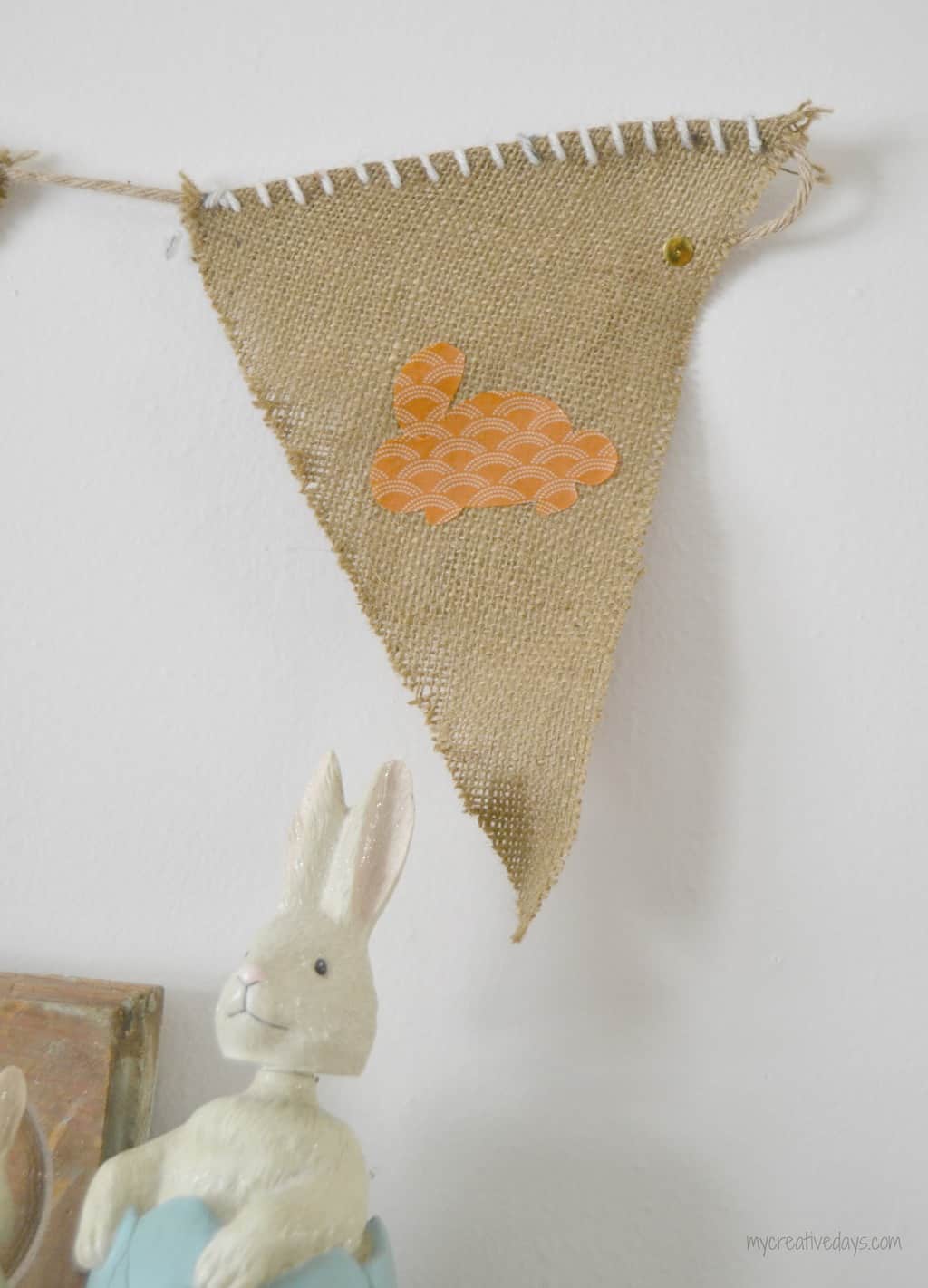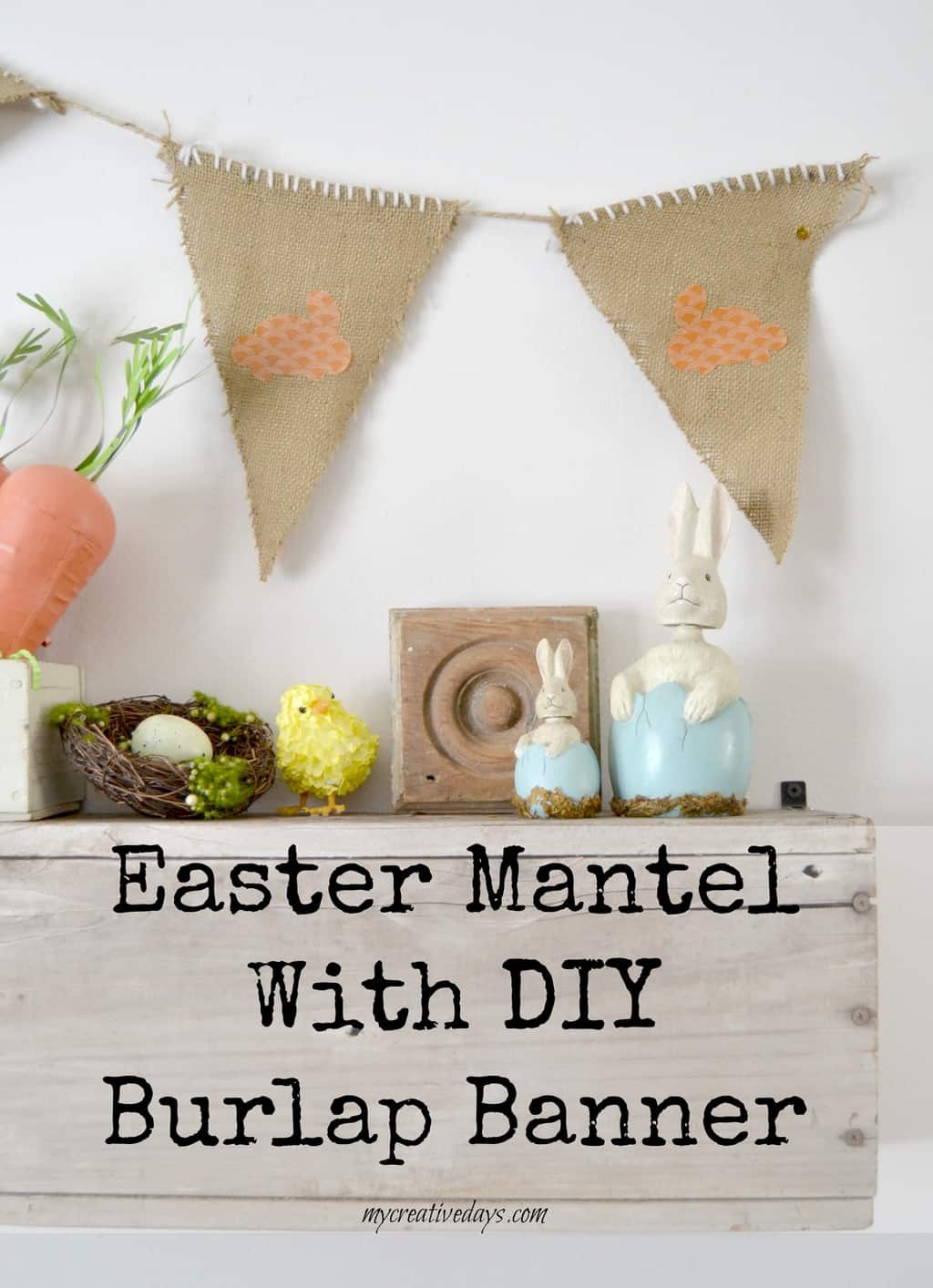 Burlap is one of my favorite textiles to work with. I shows up in many spots in our home and also in a lot of my projects. Burlap is not going anywhere soon………. at least, not for me! 🙂
You've seen my #MakeIt project, now please visit some of the other wonderful blogger in this challenge and check out their beautiful Easter projects!
1. Easter Mantle w DIY Burlap Banner | 2. Easter Basket for Kids | 3. Speckled Easter Eggs | 4. He is Risen Printable | 5. Moss Covered Easter Basket | 6. Easter Kids Table Ideas | 7. Easter Egg Hung Sign | 8. Fabulous Carrot Cake | 9. Easter Egg Hunt Pom Pom Skirt | 10. Easter Napkins
You can find more spring mantel ideas here.