Most of the time, I post about bigger projects that I am tackling, but this time, I am sharing a quick and easy project I made last weekend. I will be sharing more of these easy and quick projects. I need to stop thinking that every post has to include a long project in order for it to be post worthy. The quick projects are just as fun and take less time and energy. This is starting to sound like a new series: DIY Projects In Under One Hour. 😉
This $5 spring wreath took me about 20 minutes to make. I wanted to add a little spring to our front door with little money or time spent.
This is what twenty minutes and $5 gave me.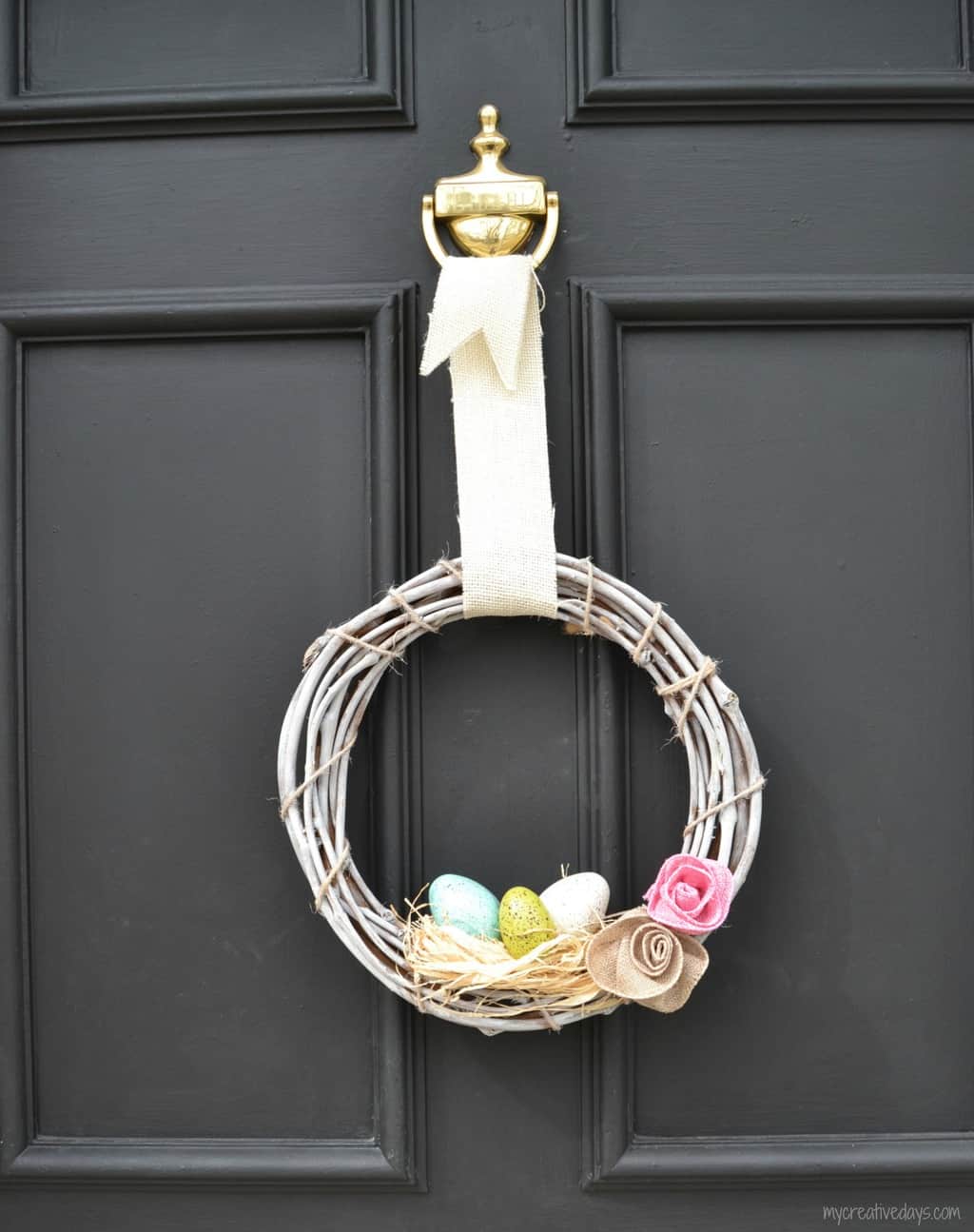 If you follow me on Instagram, you saw my haul from the Dollar Spot the other day at Target.
https://instagram.com/p/0K1nlYQelu/?taken-by=mycreativedays
They had some really cute spring items that I thought I could use on this twig wreath I got at the Dollar Spot a few months ago in clearance.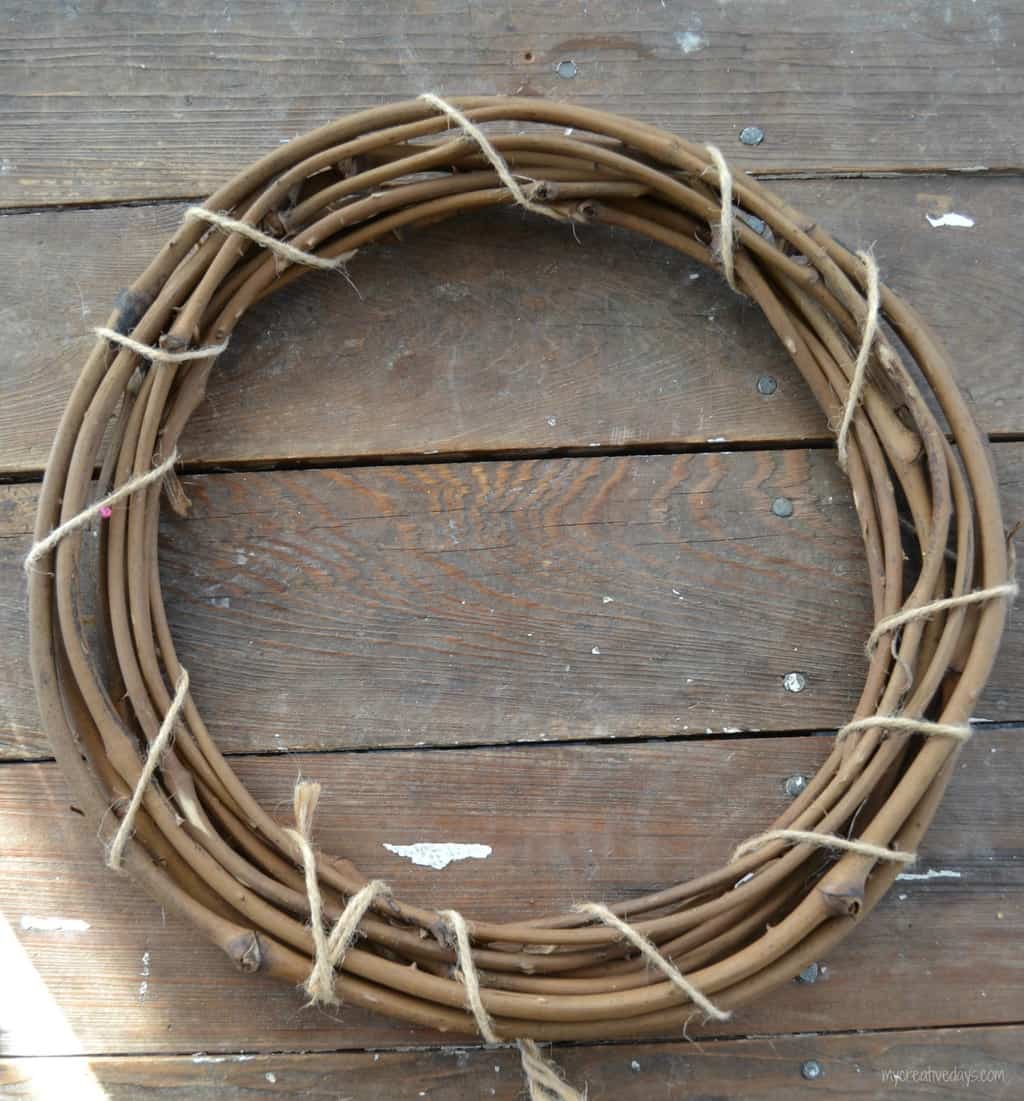 I dry brushed the wreath with a pale, gray color.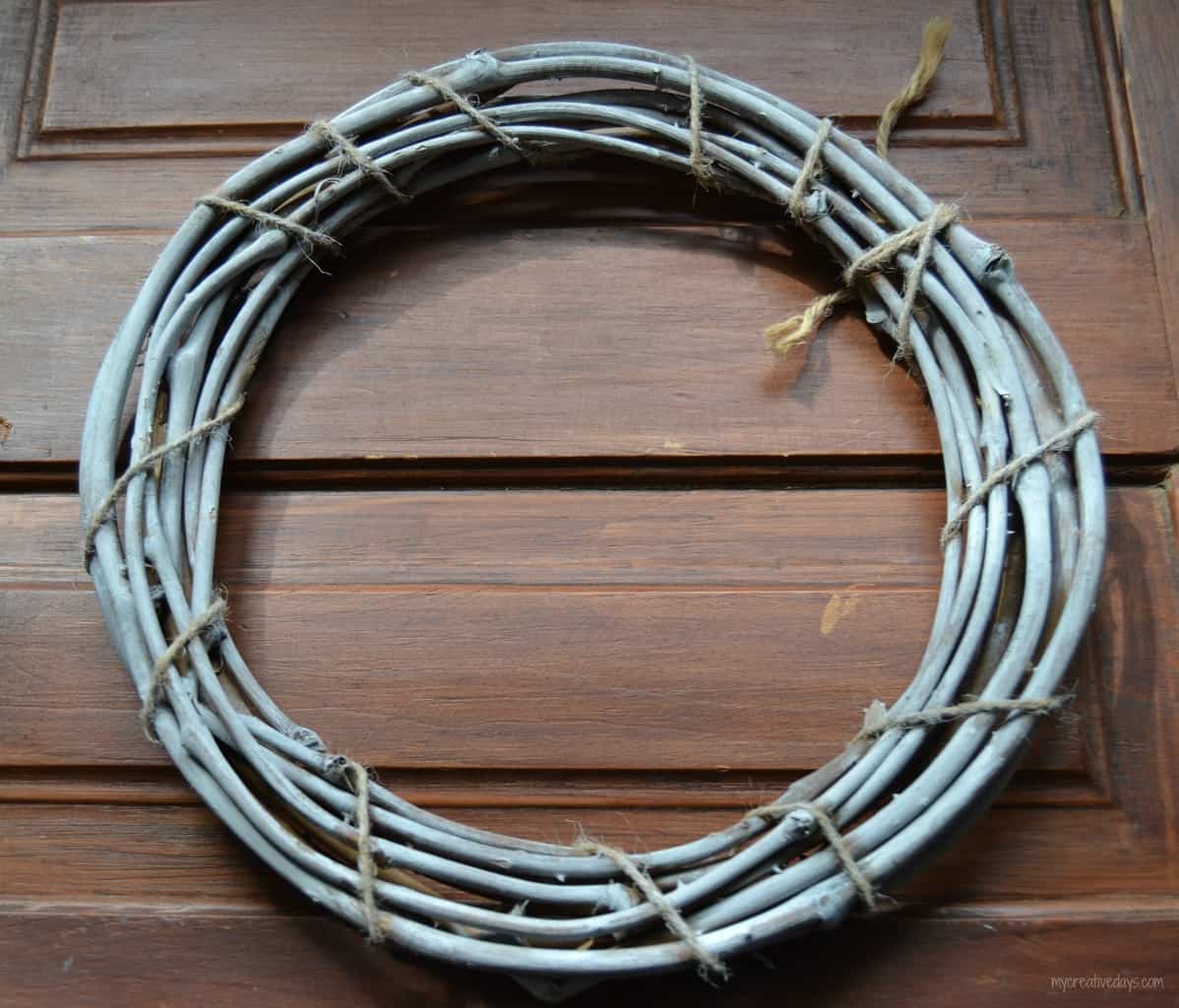 Then I gathered some things to add to the wreath.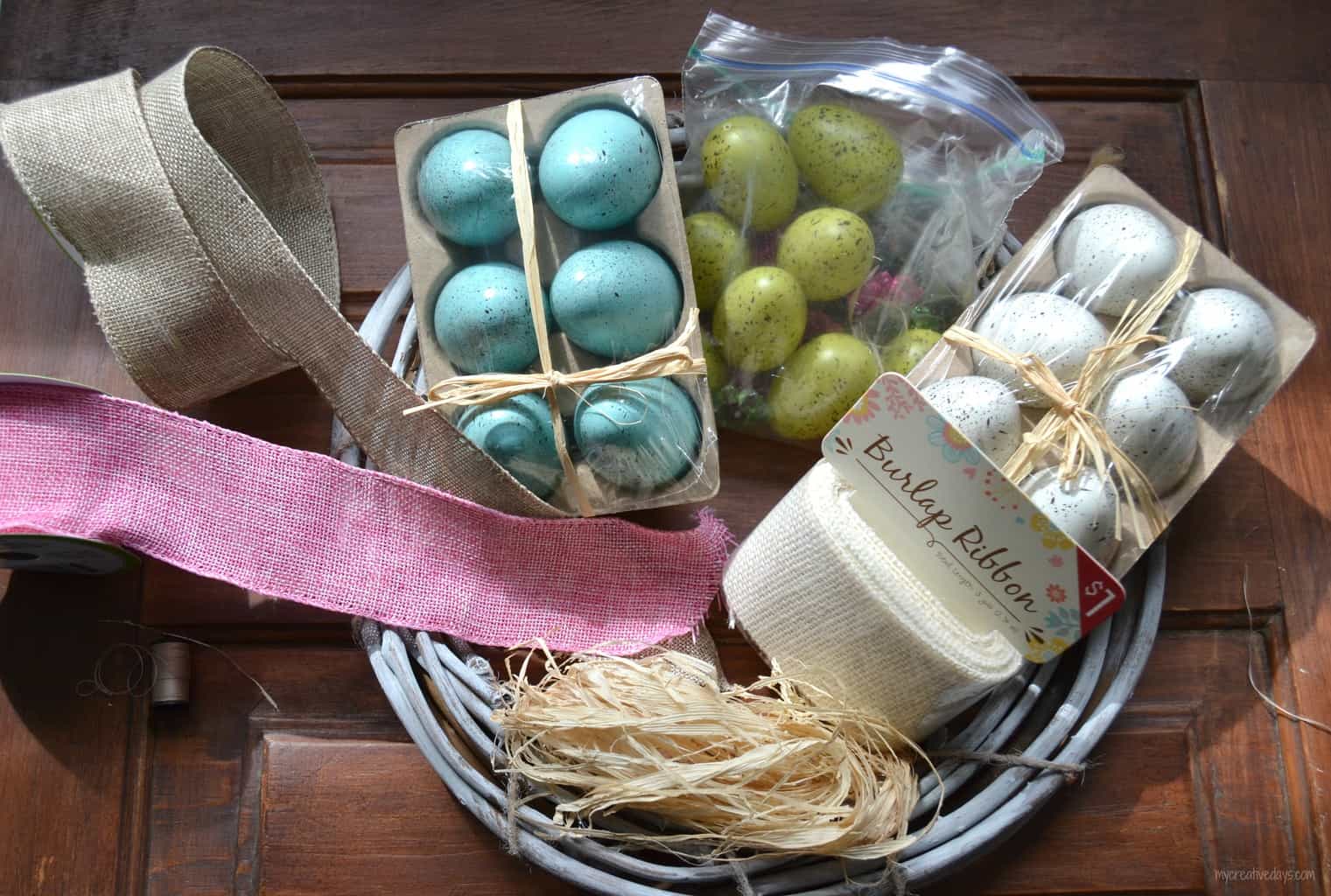 I didn't know what I was going to do when I started, but as I worked on it, I really liked it simple. I was done after only a few additions to the wreath.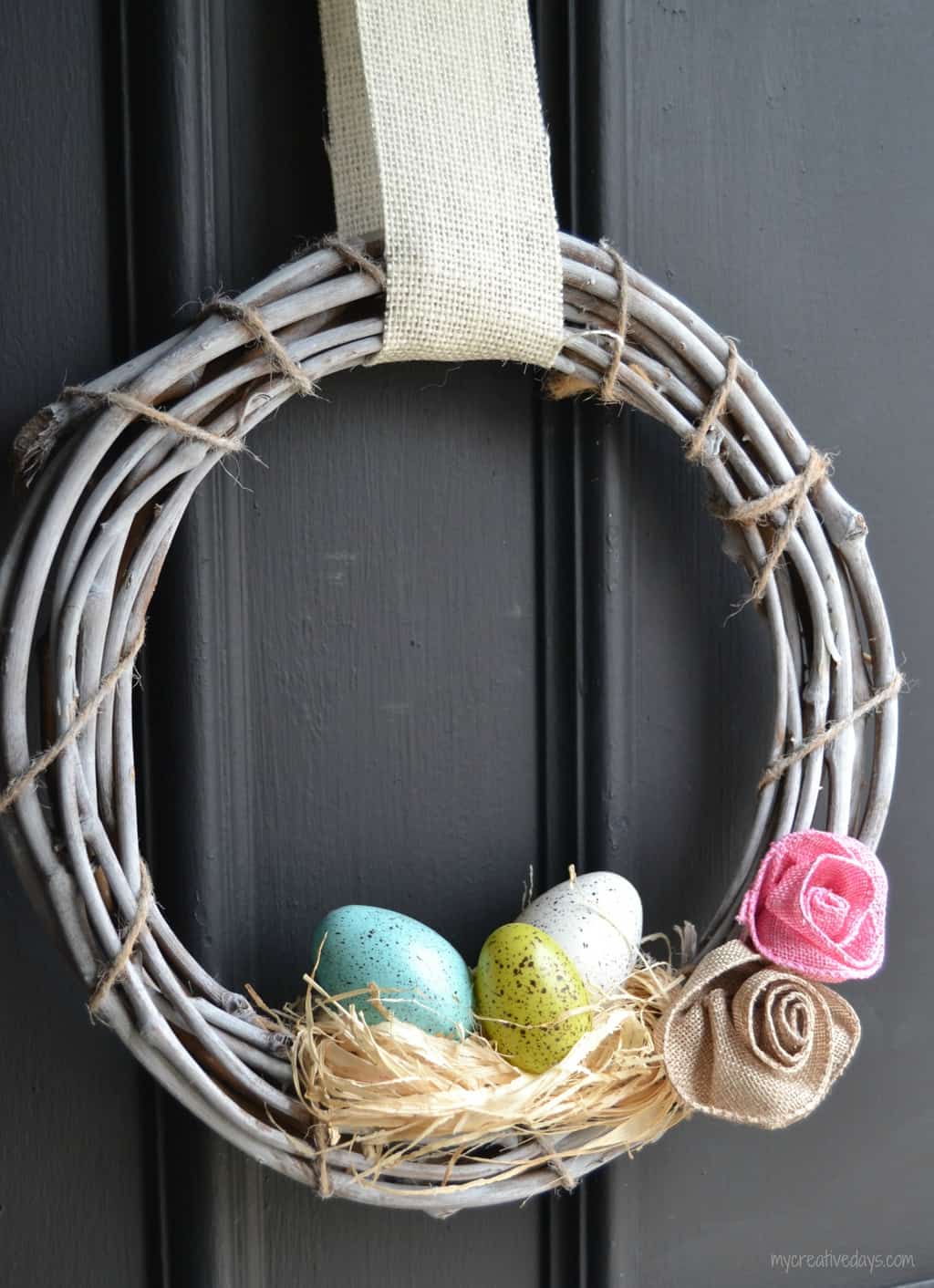 I made flowers from the burlap ribbon. I just wrapped the ribbon around itself until I got a flower shape and hot glued them to the wreath. I used raffia for a "nest" at the base of the wreath and hot glued speckled eggs in the nest.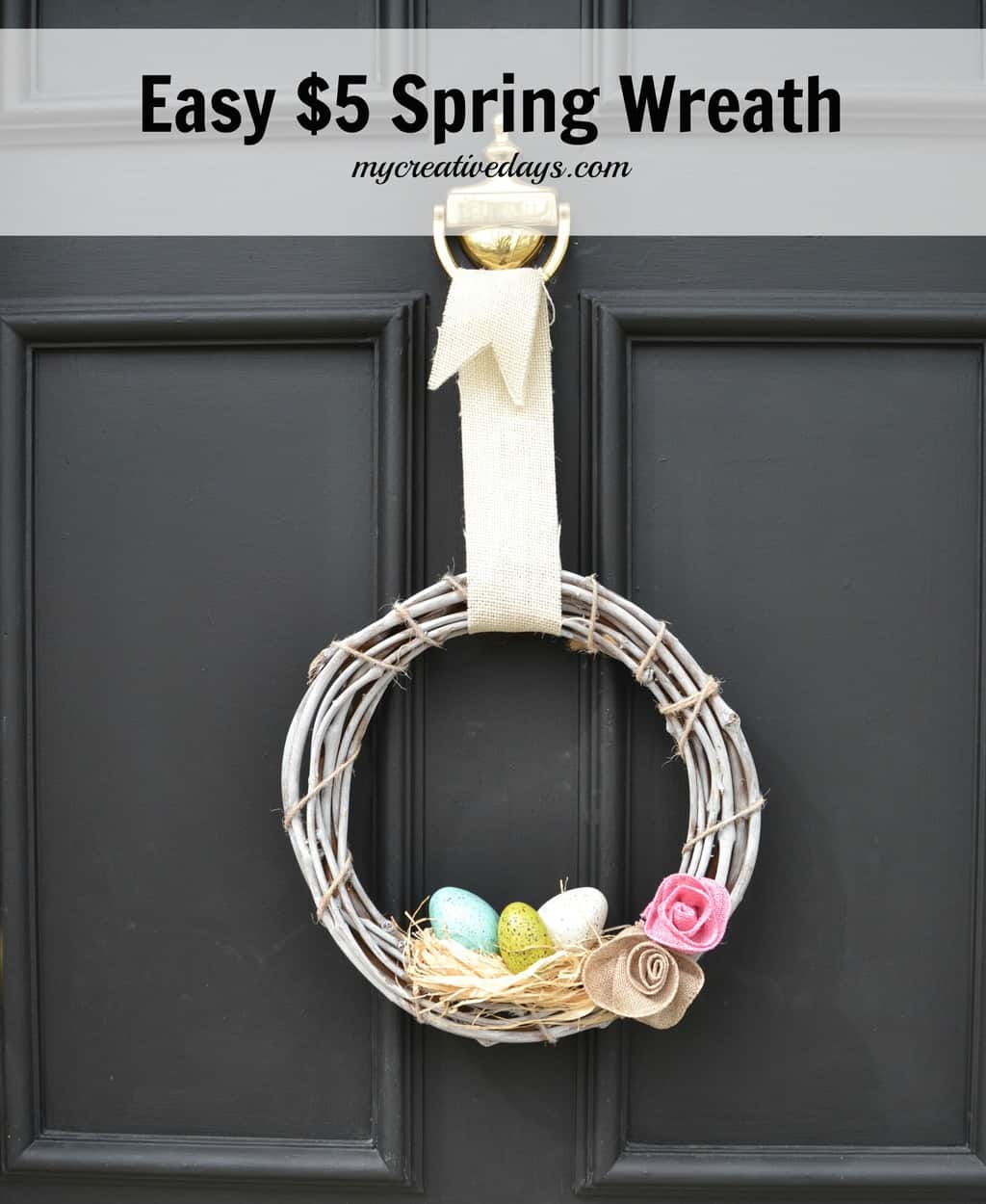 That's it. Simple and easy.
Now, what am I going to do with all the left over speckled eggs I have………….