This shop has been compensated by Collective Bias, Inc. and its advertiser. All opinions are mine alone. #TeamPizza #CB #CollectiveBias
What does the football season mean for your family?
Around here, it is all about fantasy leagues, watching every game and hosting many football parties. This Easy Football Party can be put together with a few simple supplies and some help from Red Baron Pizza and Edwards Pies.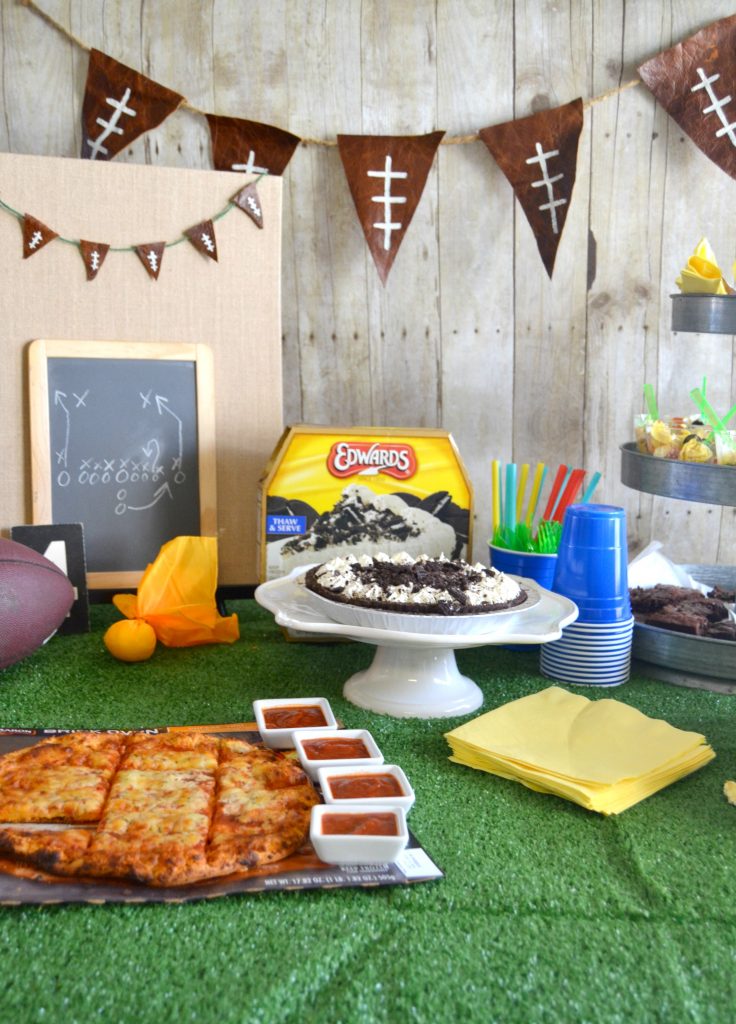 To make a lot of the Football Party decorations, I used five supplies:
Leather (I had a piece left over from another project. If I didn't have that, I would have gone to a thrift store and picked up a leather jacket on the cheap to cut up.)
Hot glue gun
Twine and/or rope
White Paint
Scissors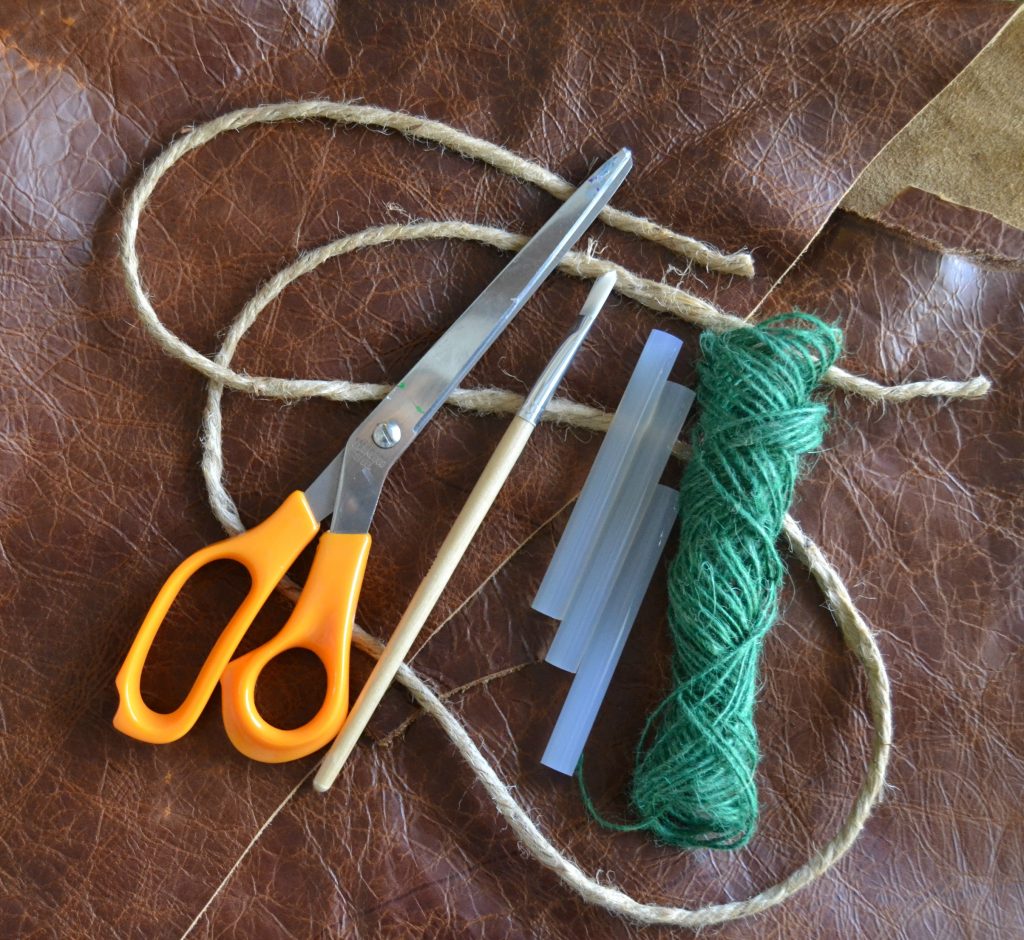 With these supplies, I made two banners (one small and one large) and napkin rings.
To make the banners, I cut triangles from the leather (small and large), hot glued them onto rope and twine and painted football laces with white paint.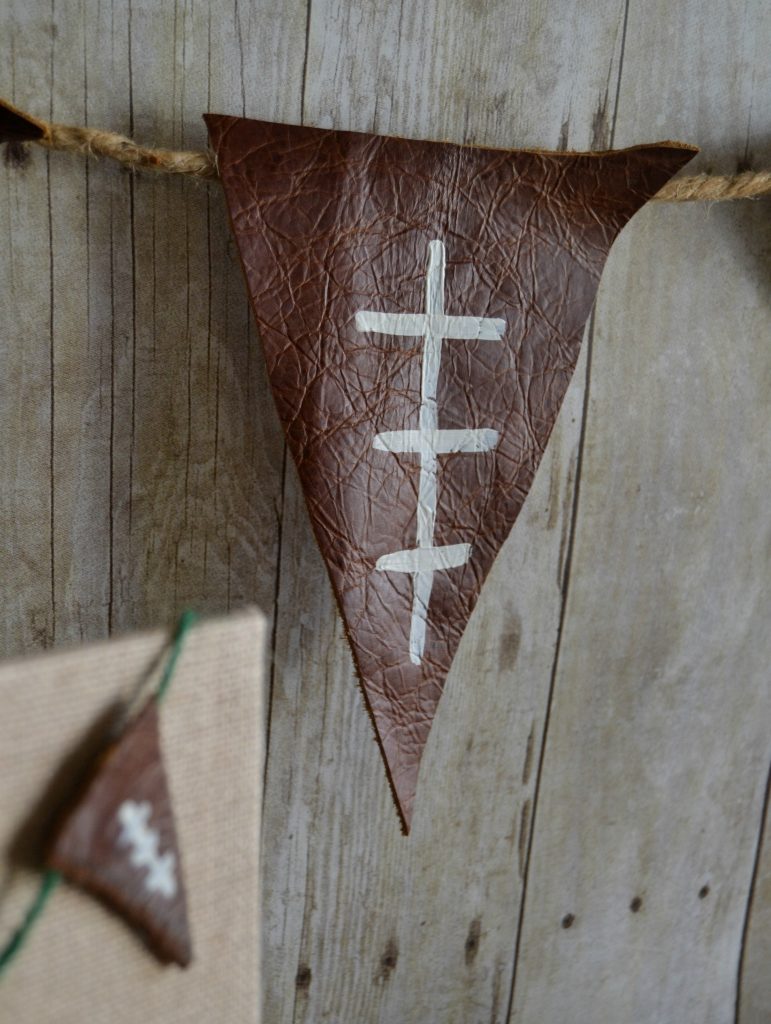 The leather looks like a vintage football and the painted laces really brings it together.
I also made napkin rings with the supplies.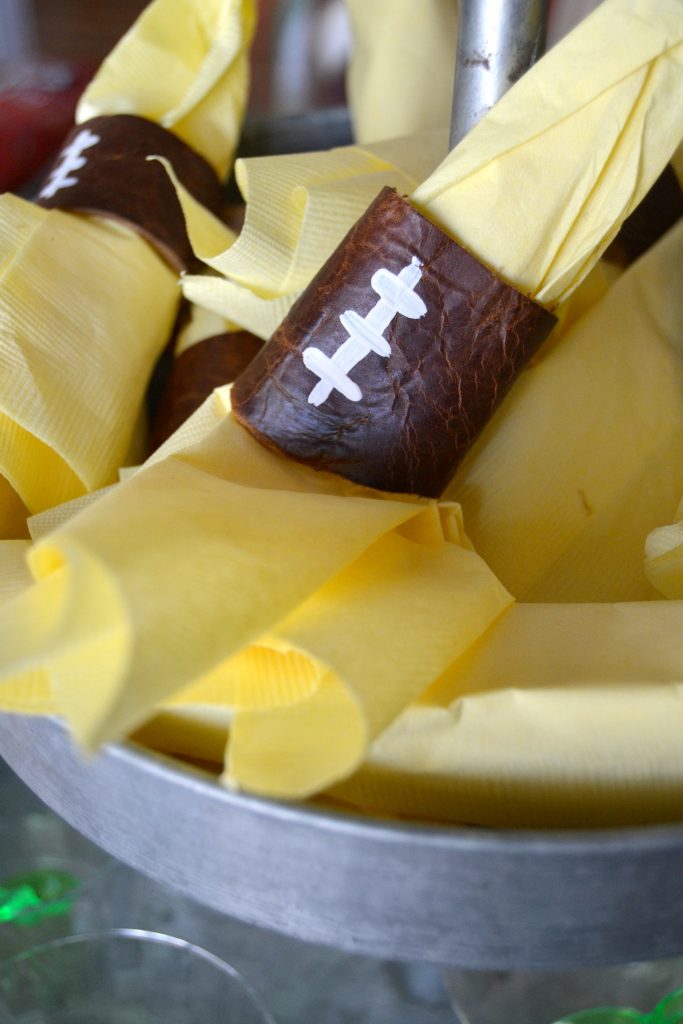 I cut strips from the leather and hot glued them in a loop. Then, I added laces with white paint.
All of these projects were so easy to do and they really make the football theme come alive!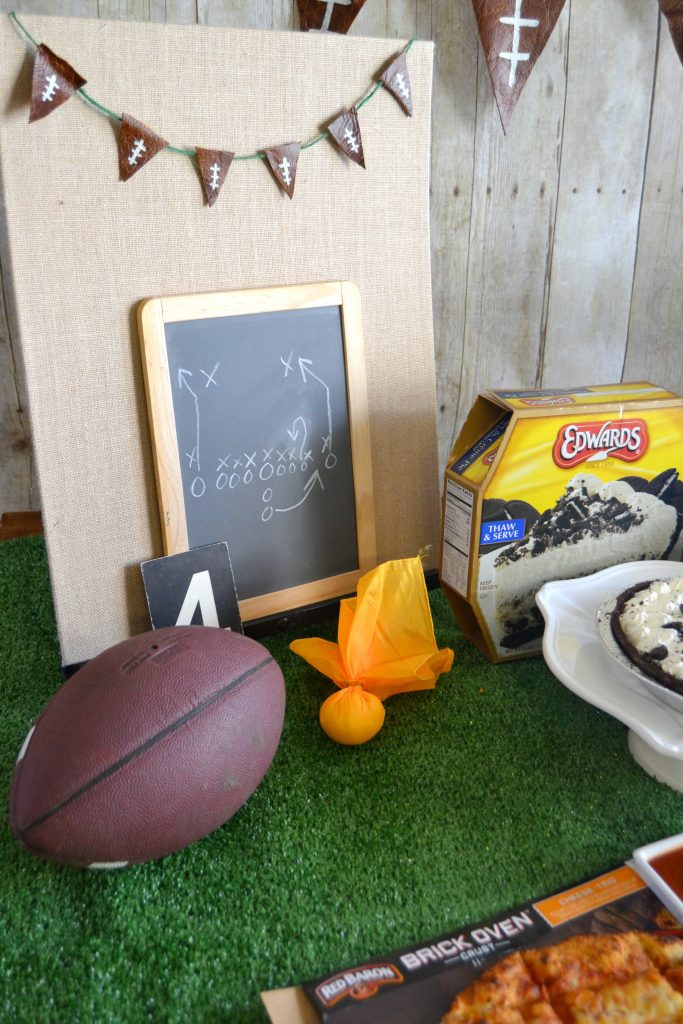 The rest of the table came together with Astroturf as the tablecloth, a penalty flag to be used for anyone getting out of hand 😉 and a football play written on the chalkboard by my son.
I also made football popcorn bags by folding down brown paper sacks and adding laces to the front with white paint.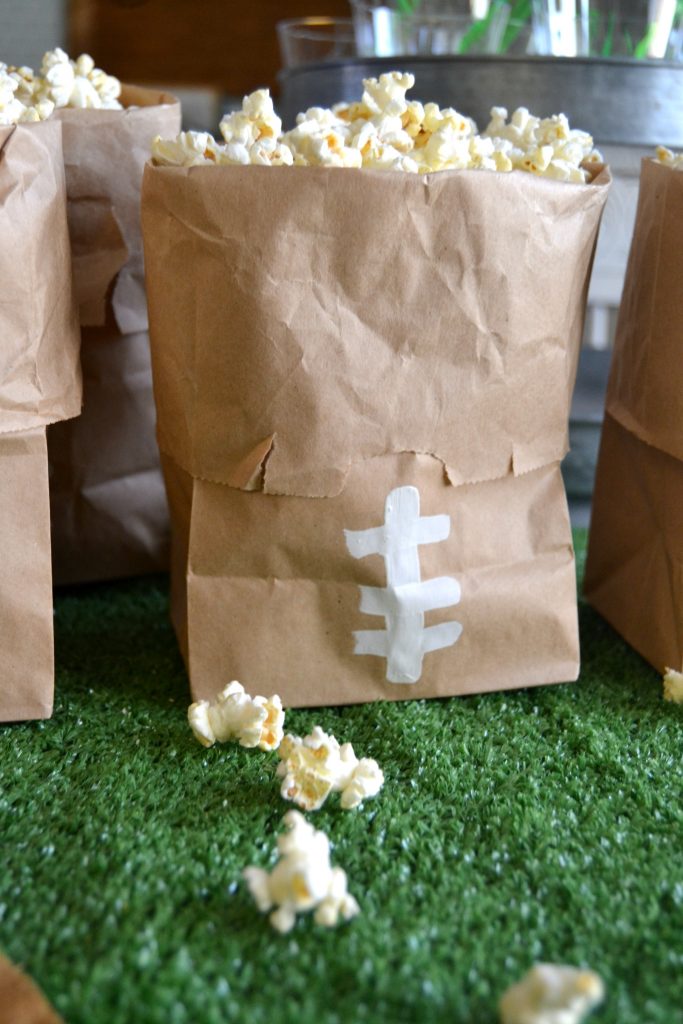 Of course, there is no football party going on around here without some great food. I got a lot of help this time from Red Baron Brick Oven Cheese Trio Pizza and Edwards Cookies and Cream Pie.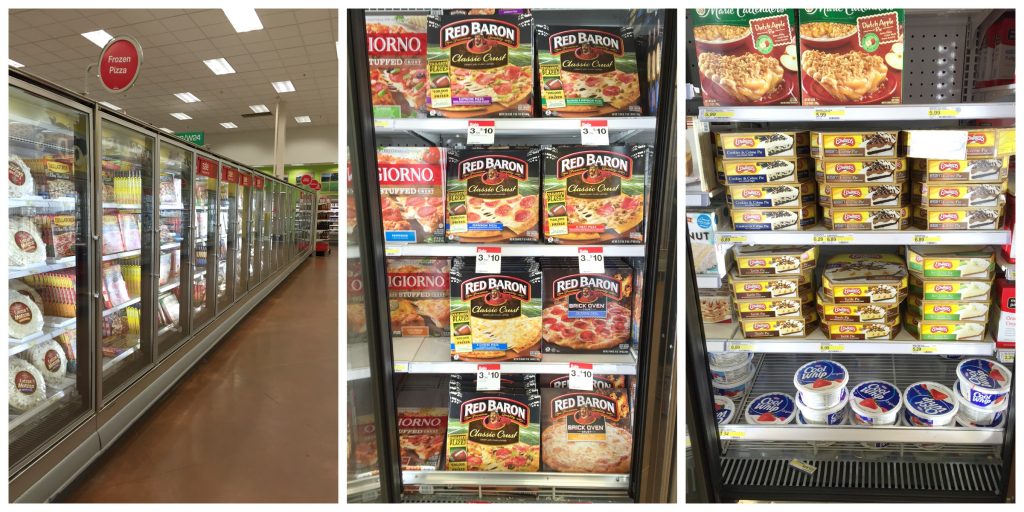 You can easily find these in the frozen aisle at your local Target store. They have a sale right now for the Red Barron pizzas. They are 3 for $10 and there is a 5% Cartwheel offer on top of that! Inexpensive and easy to prepare? Sign me up for that party food.
To go along with the pizza and the pie, I made a Pizza Pasta Salad.
To make it, you will need: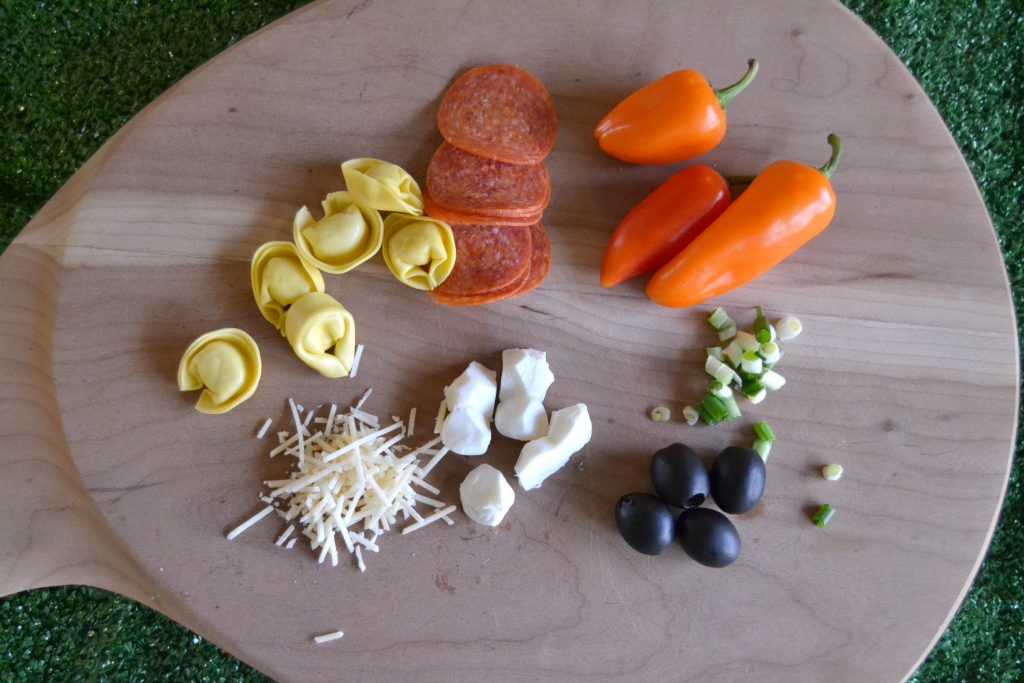 3- 16 oz. cheese tortellini pasta
3/4 c. Italian dressing
6-8 mini bell peppers
I c. shredded Parmesan cheese
1/4 c. diced pepperoni
1/2 can sliced black olives
12 oz. fresh mozzarella pearls
3-5 chopped green onion
You can adjust any of the amounts above to your liking. (You may need to add more dressing after the salad sits for some time in the fridge.)
The Pizza Pasta Salad is very easy to put together. Cook the pasta according to the directions on the package. Chop all the veggies and set aside. Once the pasta is cooked, mix all the ingredients together. Cover and put in the fridge until you are ready to serve.
I put the salad in small cups so it was easy to handle during the game.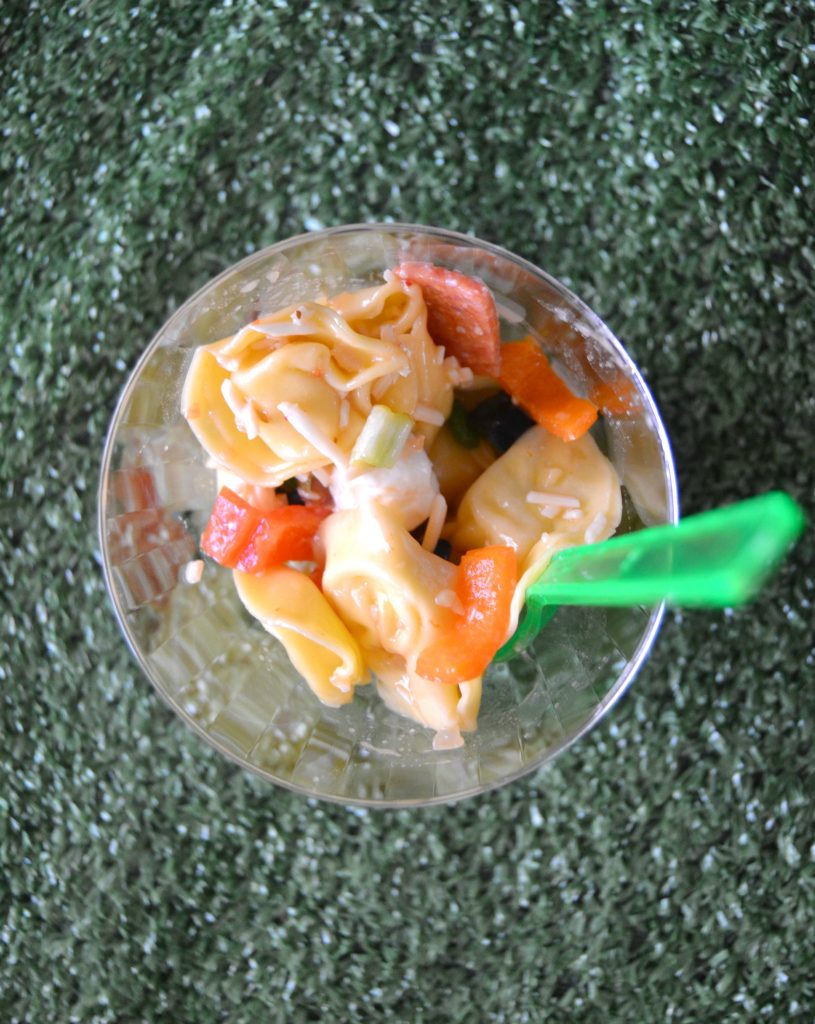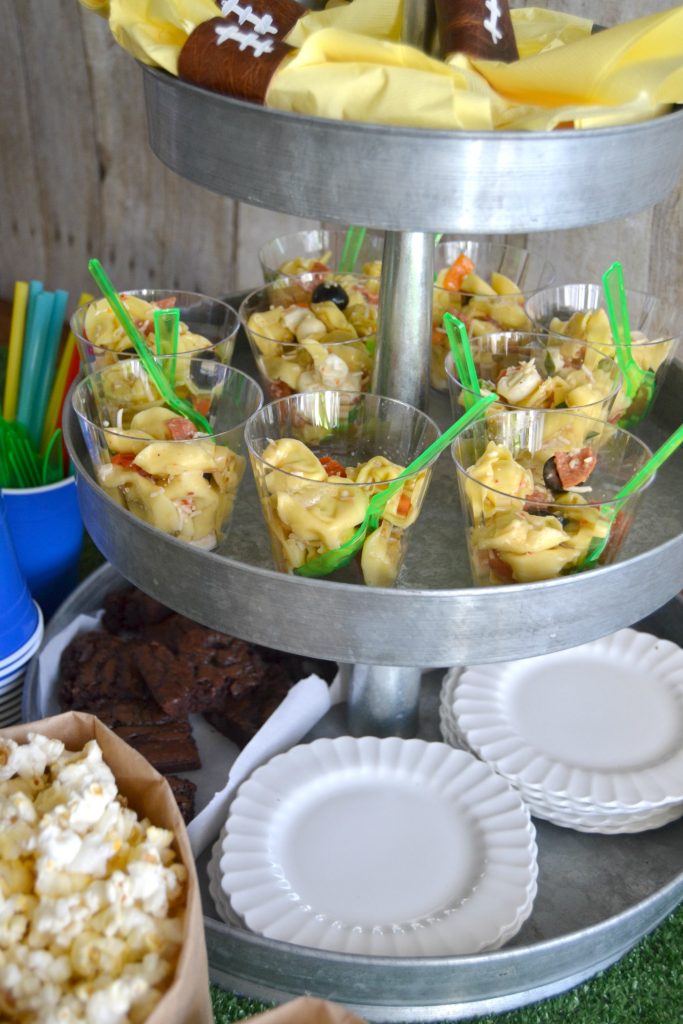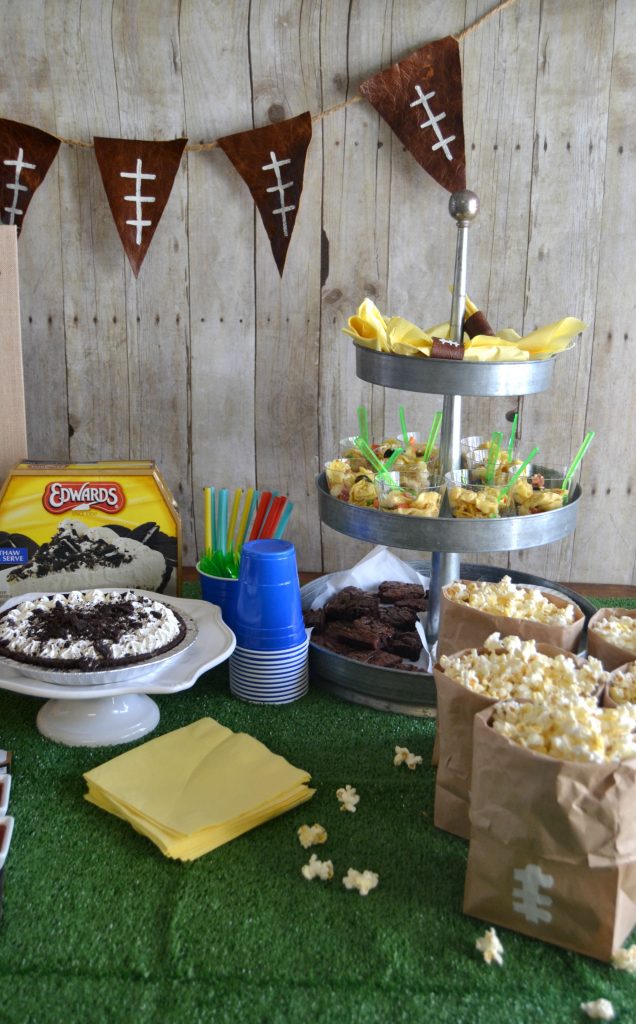 To serve the Red Baron Brick Oven Cheese Trio Pizza, I cut it into "sticks". This way, it is easy to eat and you can dunk it in your favorite marinara sauce.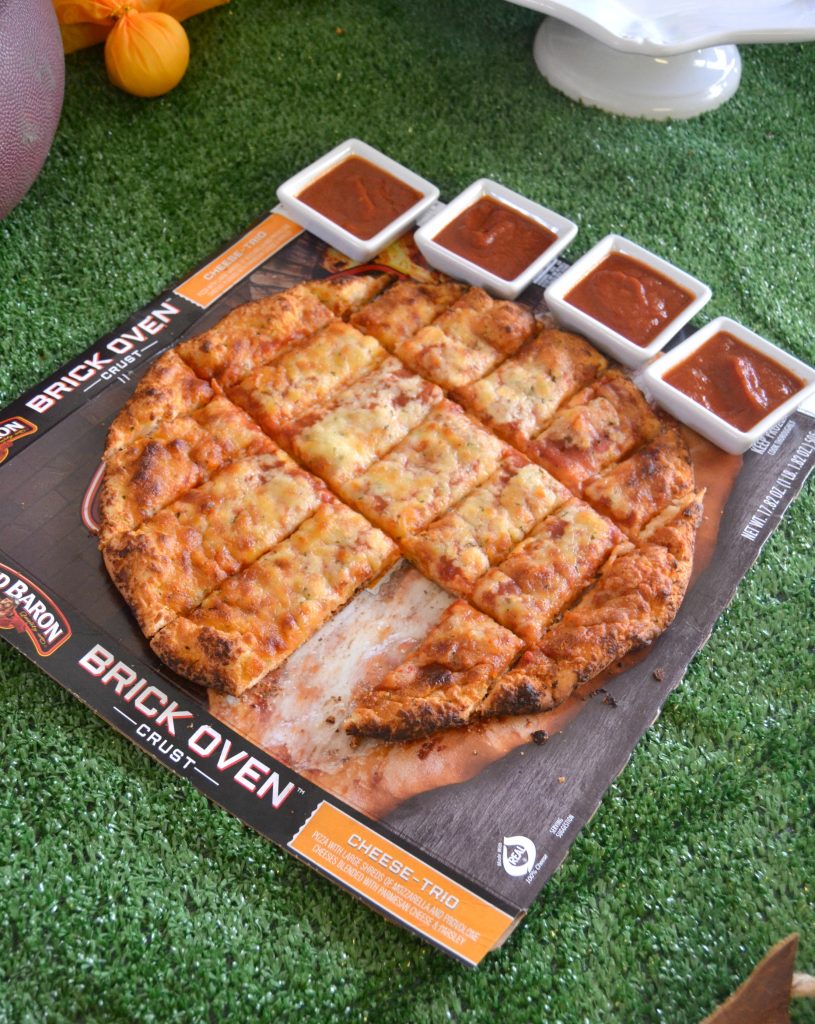 No football party is complete without something sweet.
The Edwards Cookies and Cream Pie hit the spot.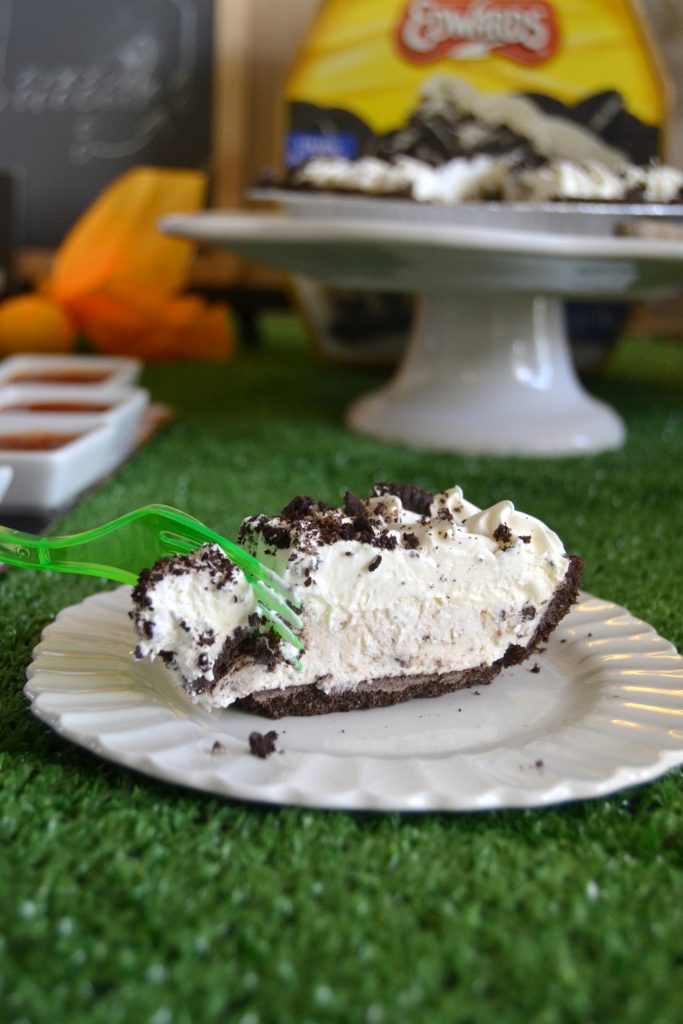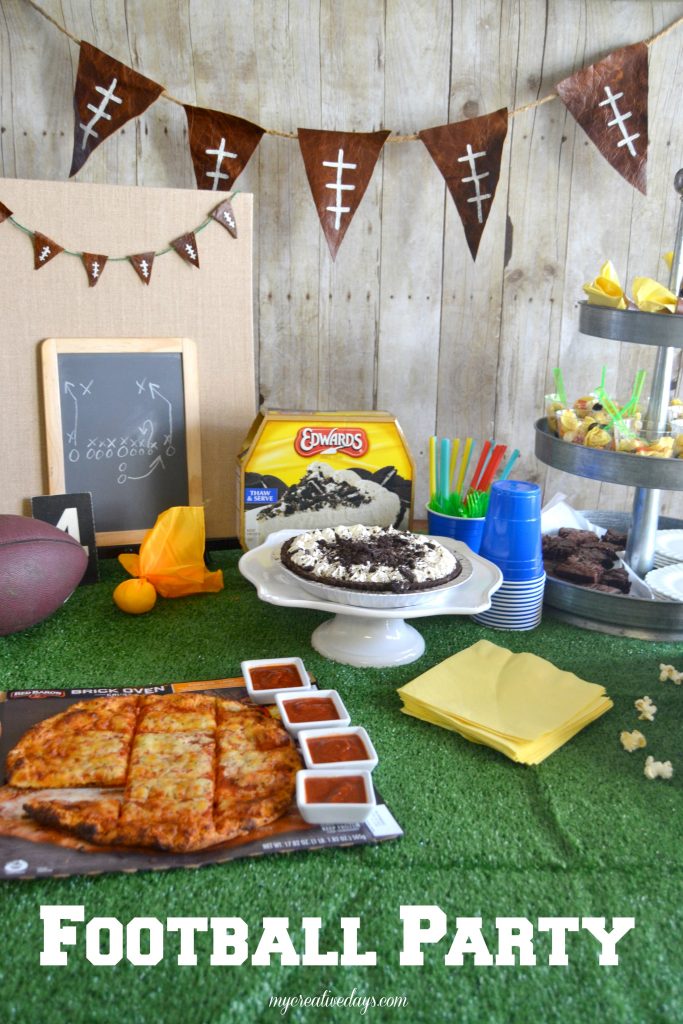 I always get sad when the football season comes to a close. I love hosting parties during this season. You don't have to plan and cook all day long to have a successful party. Use what you have and take all the help you can from the grocery store.
Do you love the football season? Do you host any football parties? What is your favorite food to serve?
Make sure to head over to Red Baron for a chance to win some great prizes.