I have another yummy, summer recipe to share today!
A few weeks ago, I shared my Best & Easiest Strawberry Pie recipe and today, I thought I would stick with some "summery" fruit and share another favorite around here – Lemon Bars.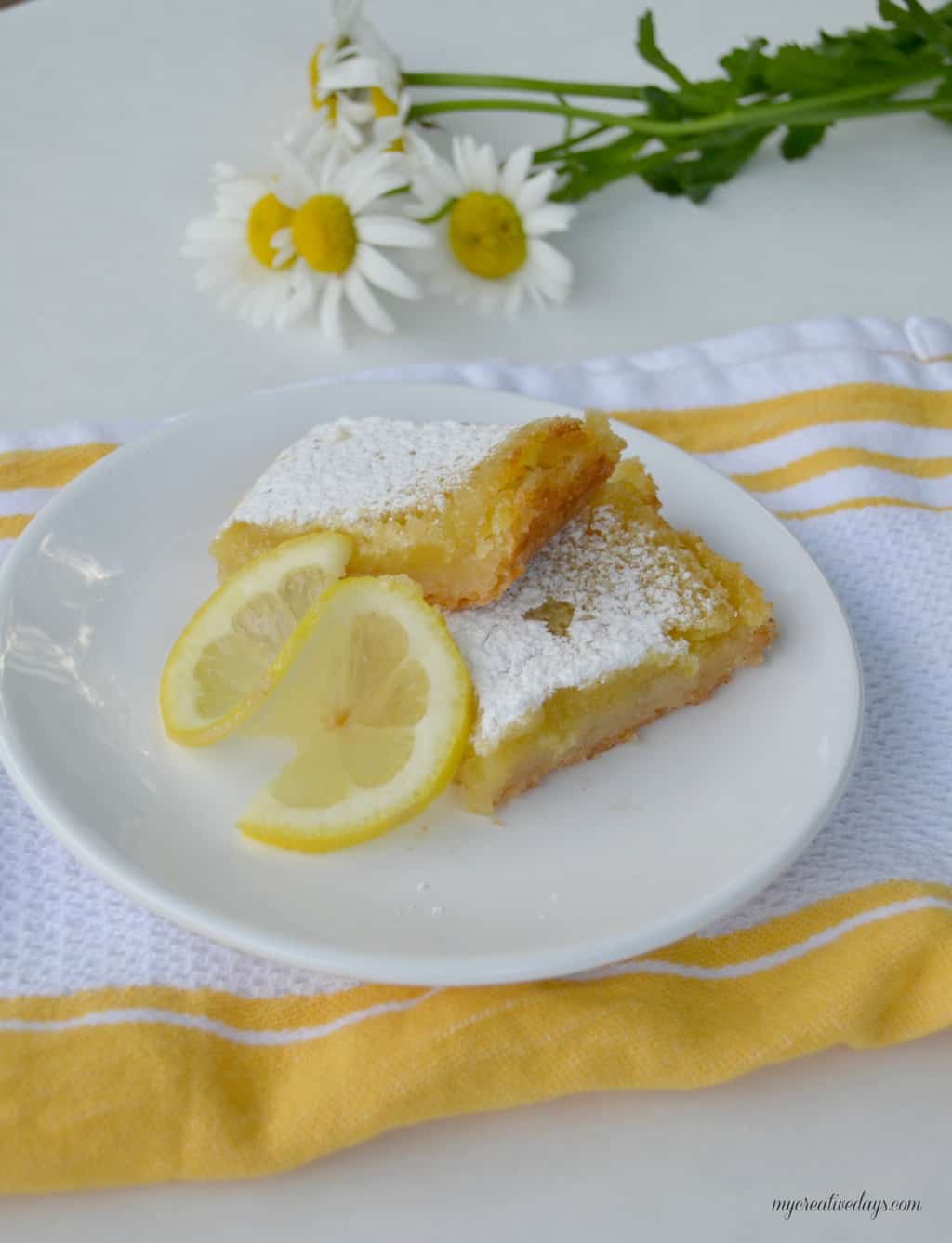 Lemon Bars are something that we don't make very often, but in the summer, they are a necessity! 😉
This recipe was adapted from Donna Bell's Bake Shop book.
Crust:
2 c. flour
3/4 c. sugar
1 tsp.salt
1 c. cold, unsalted butter (cut into pieces)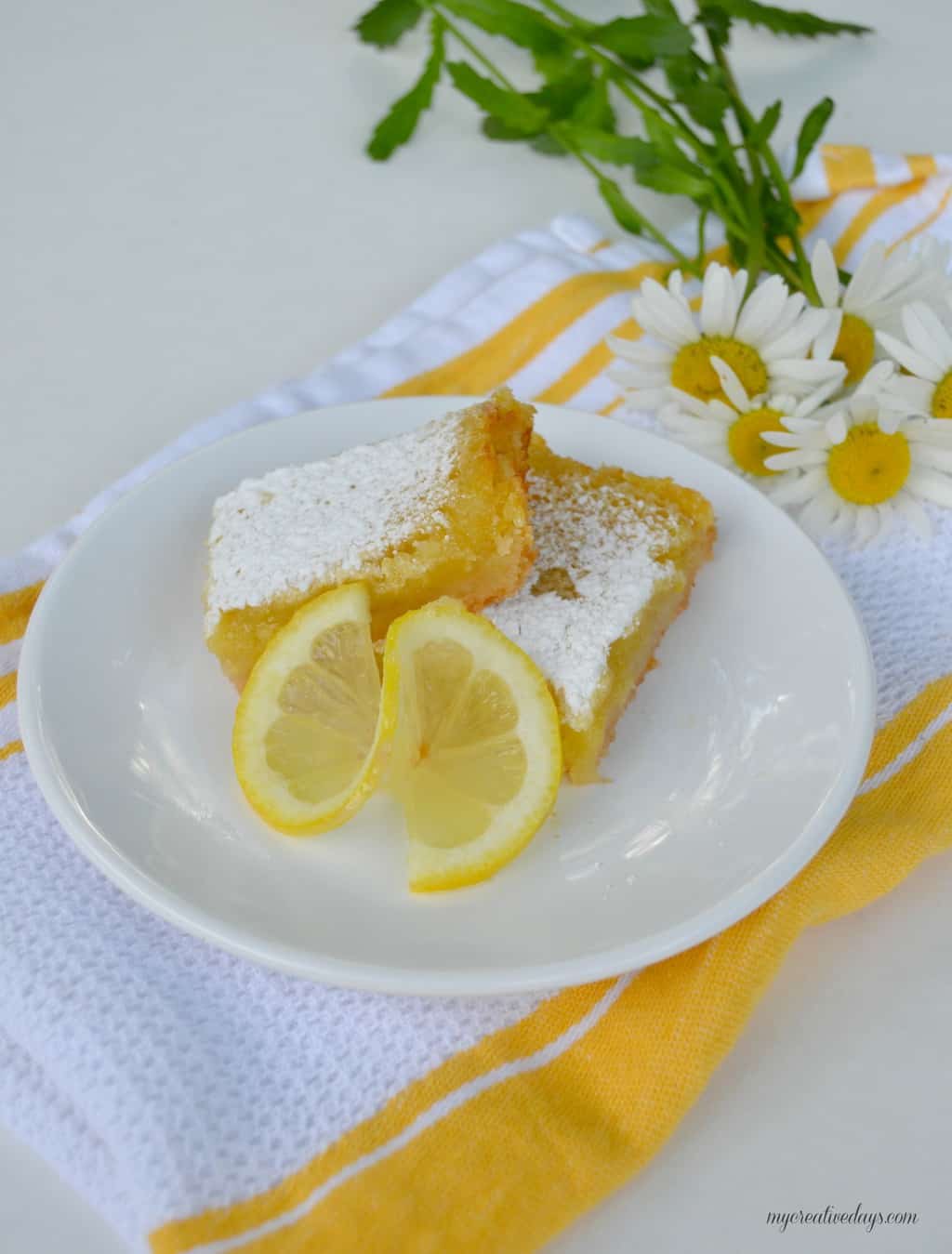 I find it easiest to make most crusts in a food processor because I don't over mix it and the butter doesn't melt as fast. So, in a food processor, add the flour, sugar and salt. Pulse once. Then, add the cold butter. Pulse until it resembles coarse crumbs. (Does not take long at all).
Heat oven to 350°. Line a 9×13″ baking pan with foil. Allow the ends to overlap the pan so it is easy to lift the bars out when they are done. Coat the foil with cooking spray.
Put the crust from the processor into the pan and press down to cover the bottom of the pan. Bake for 12 minutes.
While the crust is baking, make the lemon filling.
Lemon Filling:
4 eggs
1 3/4 c. sugar
juice from 4 lemons
1/3 c. flour
powdered sugar
Whisk together eggs and sugar. Add lemon juice and flour and whisk until smooth. When the crust is done, remove and cool for 2 minutes. Slowly pour the lemon filling over crust. Spread to cover.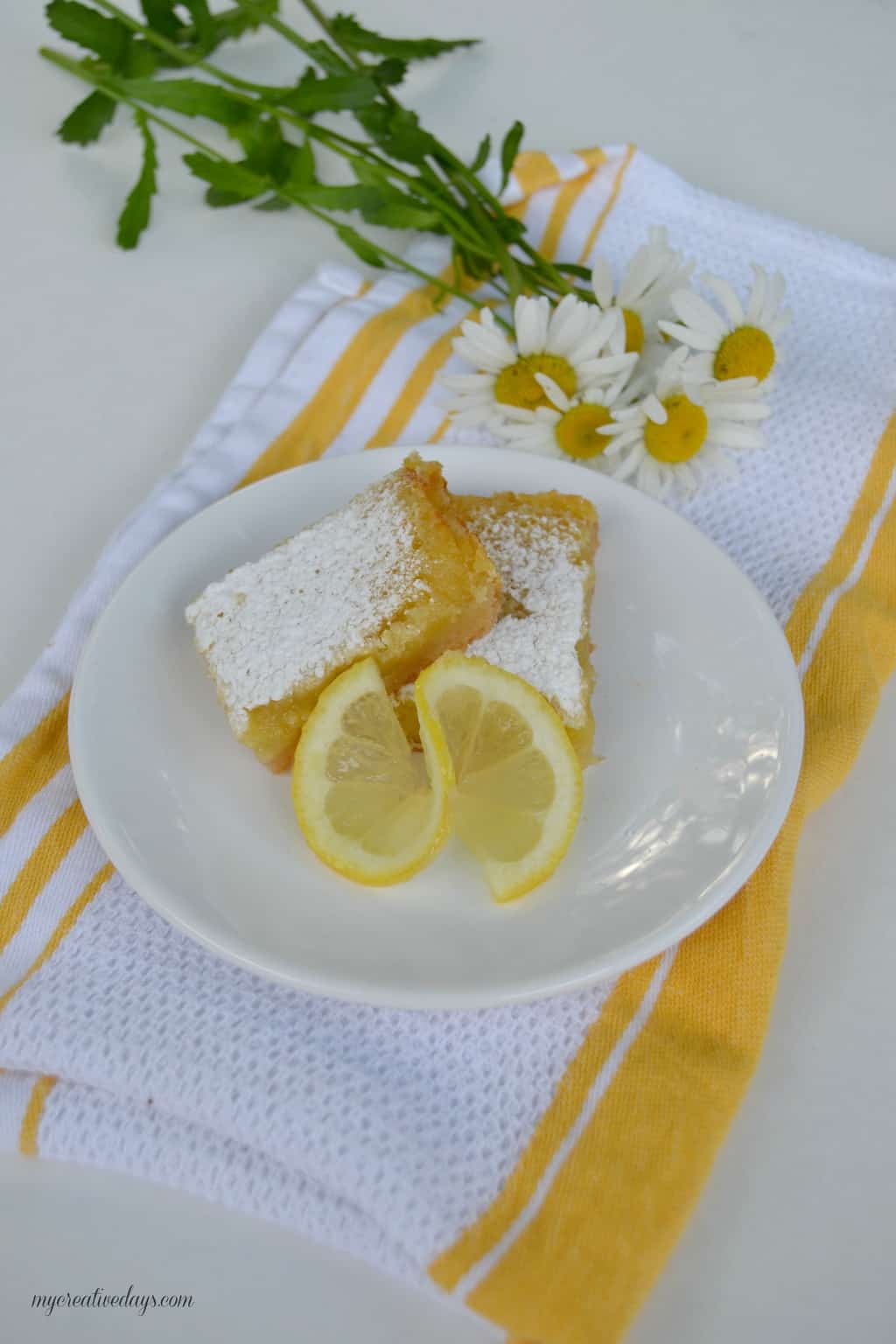 Tent the entire pan with aluminum foil. *Make sure the foil does not touch the filling. Bake for 35 minutes. If lemon filling is still not set, bake for another 5-10 minutes, uncovered until it is firm. I had to do this a few times. All ovens are different.
Once they are set, cool completely in the pan. Then, lift the bars out of the pan.
Dust with powdered sugar.
Cut and serve!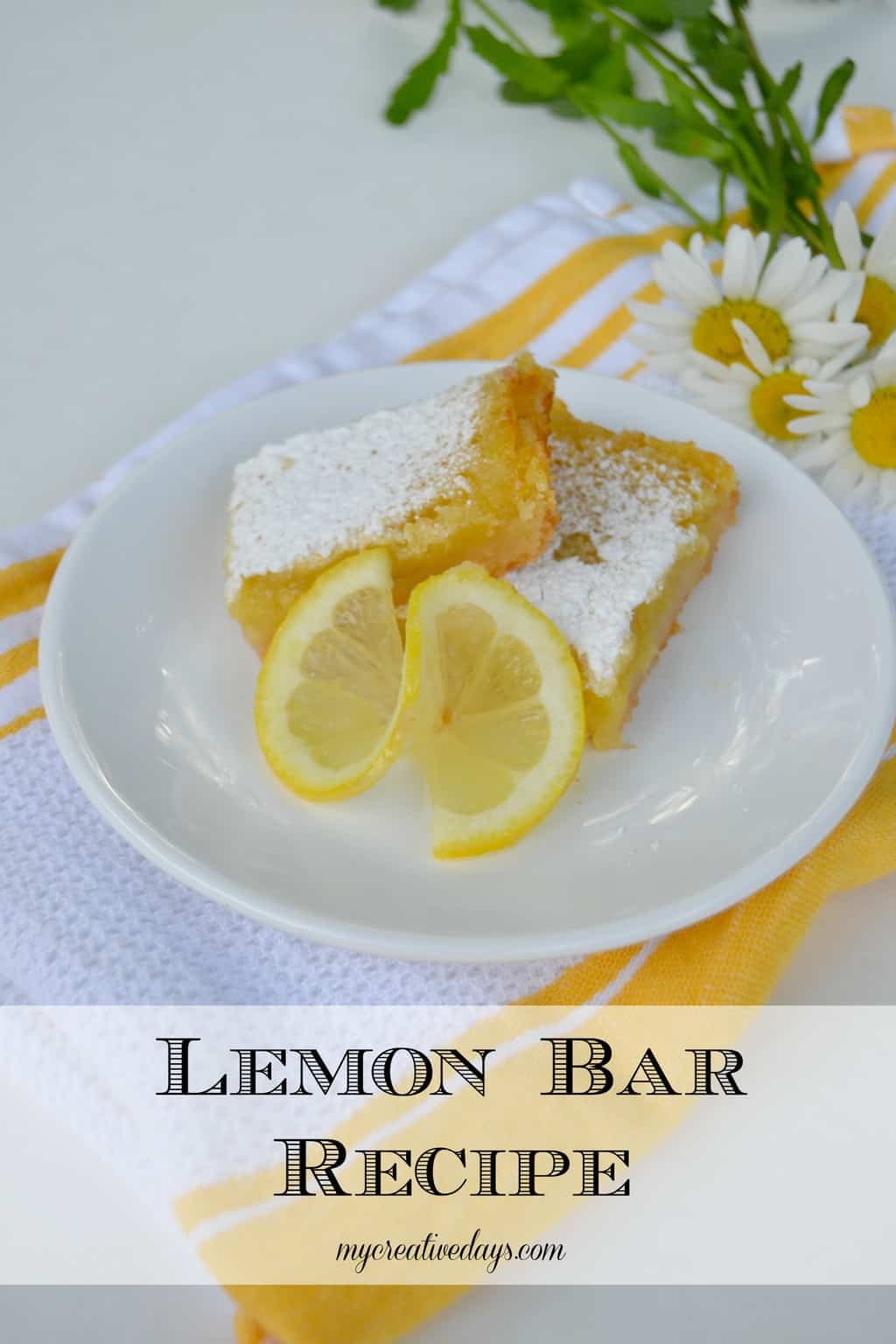 My family loves both the Strawberry Pie and these Lemon Bars. What is your family's favorite summer dessert?