Kitchen makeover done.
Check.
Happy with the makeover.
Check.
Ask your daughter what she thinks about the makeover and the mis-matched bar stools are a no-go.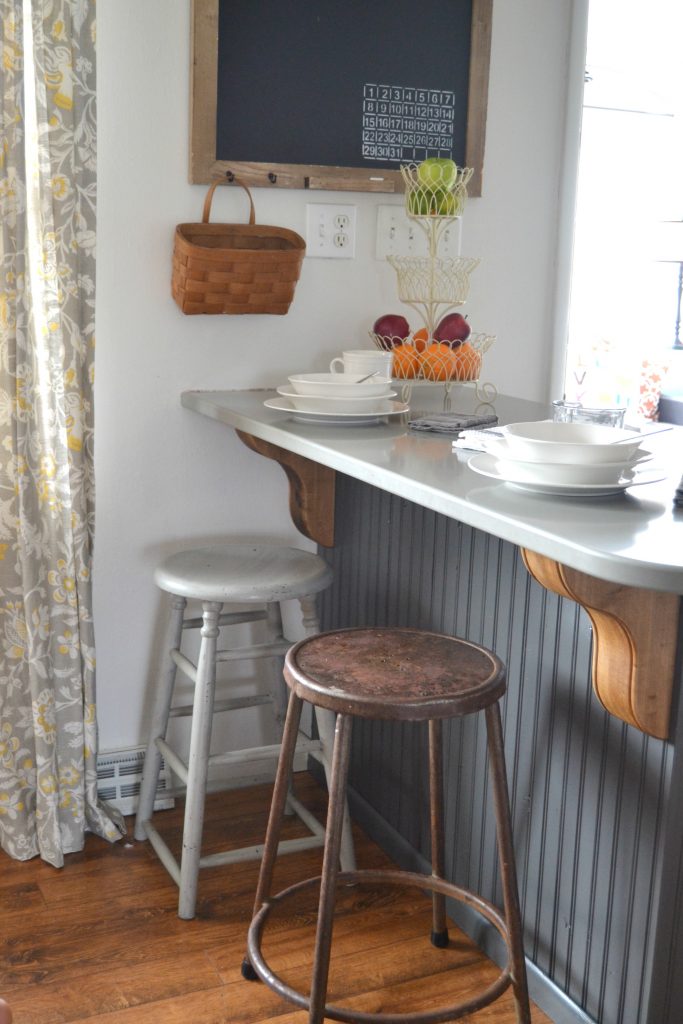 Ever since we got the kitchen done, my daughter has had an issue with the bar stools not matching. We used to have black stools there, but I really wanted to add more personality with two stools I found at different times while out hunting. They were the perfect height and I like that they are different.
My daughter is ten and her favorite TV station is HGTV (not kidding). She loves Chip and Joanna Gaines just as much as I do. I can have a full discussion with my daughter about decorating and the "potential" in things all day long. It is fun to listen to her ideas. She has had adamant ideas about our new kitchen and the bar stools. She thinks they need to match and whenever we go to Target, she asks if I need to hit the "stool aisle" and find two stools that match.
Since she has been on this bar stool kick, we sat down together and searched for bar stools we thought would fit well in the new kitchen. I about flipped when I saw the price of some of the stools we found. One stool I really liked was $500! Who pays that? Not this cheap frugal mama.
After seeing the $500 stools, I was on a mission to find more reasonable options that still fit the farmhouse style I love. I found 10 Farmhouse Bar Stools that are under $100 each.
(Affiliate links are used in this post so you can easily find these amazing stools online. You can see my full disclosure here.)
You know I love this first option because of the wood and metal contrast.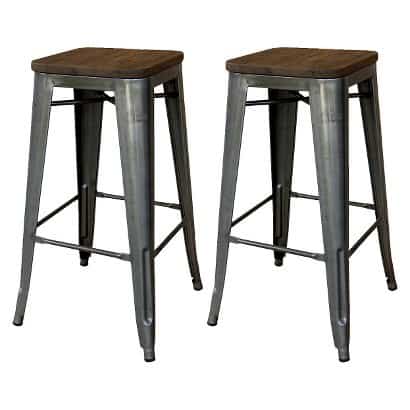 Threshold™ Hampden Industrial 29″ Barstool with Wood Top (Set of 2)
This stool is more sophisticated, but still has the metal and wood elements.
Threshold™ Lewiston Adjustable Swivel Barstool
I really like stools with backs right now. This stool has caught my eye every time I am dragged to the "stool aisle" at Target by my daughter. 🙂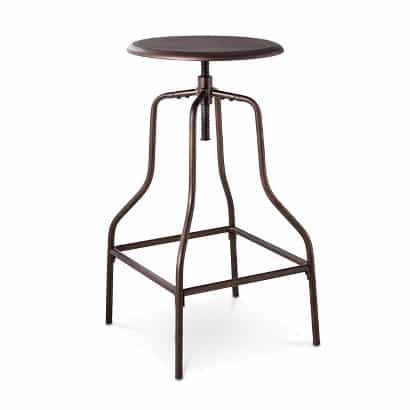 Threshold™ Industrial Swivel Barstool
Another option with a back.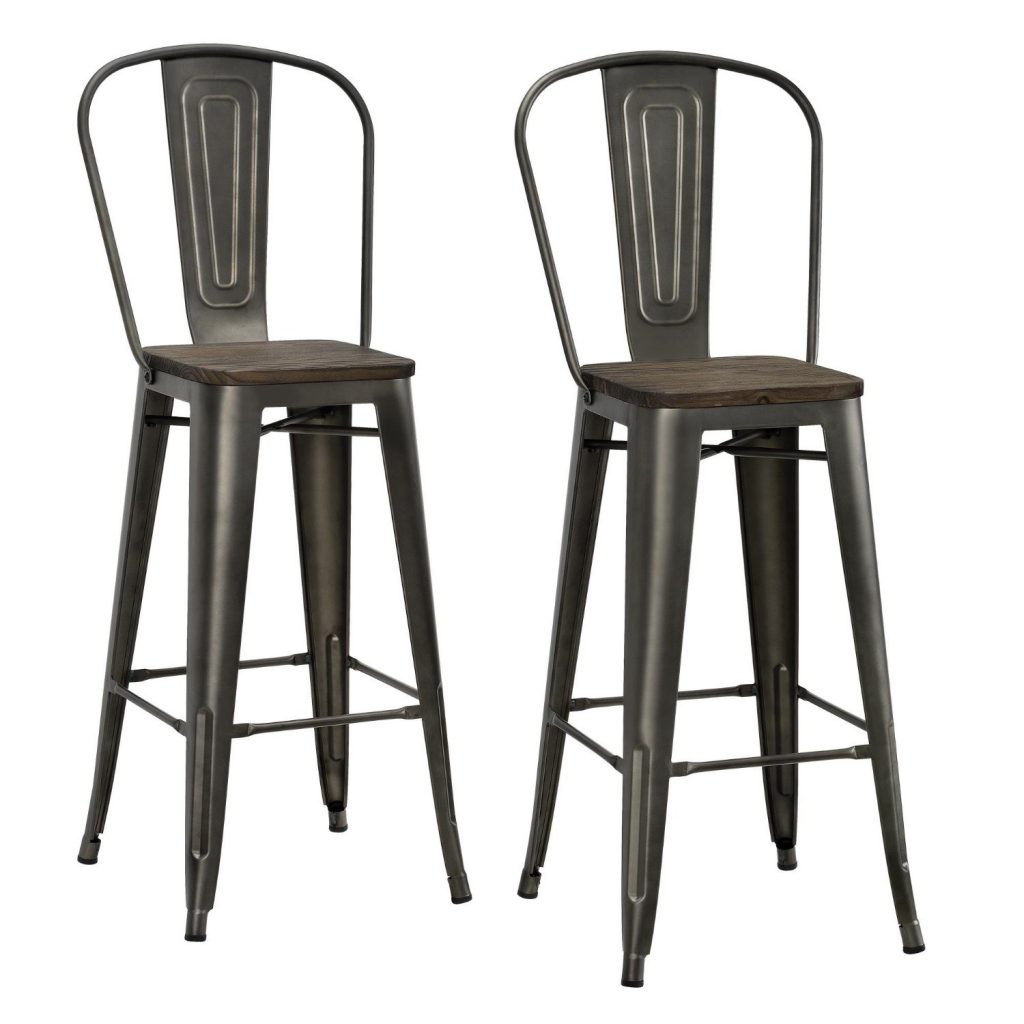 DHP Luxor Metal Bar Stool with Wood Seat (Set of 2), 30″, Antique Copper
This next stool is handsome. It is industrial and farmhouse all in one. I think it is such a stylish, yet fun option.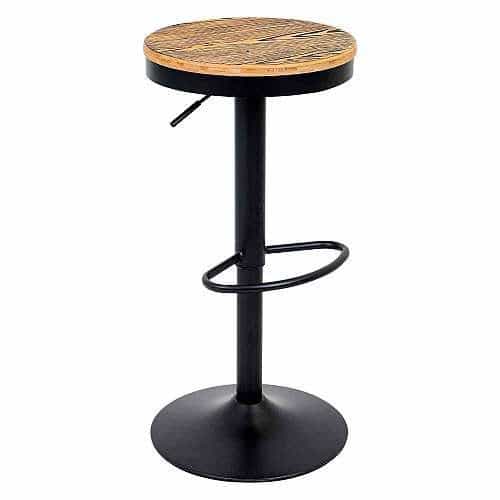 LumiSource Dakota Adjustable Backless Swivel Bar Stool
If you are looking to add some color to your bar area, these next two options have you covered.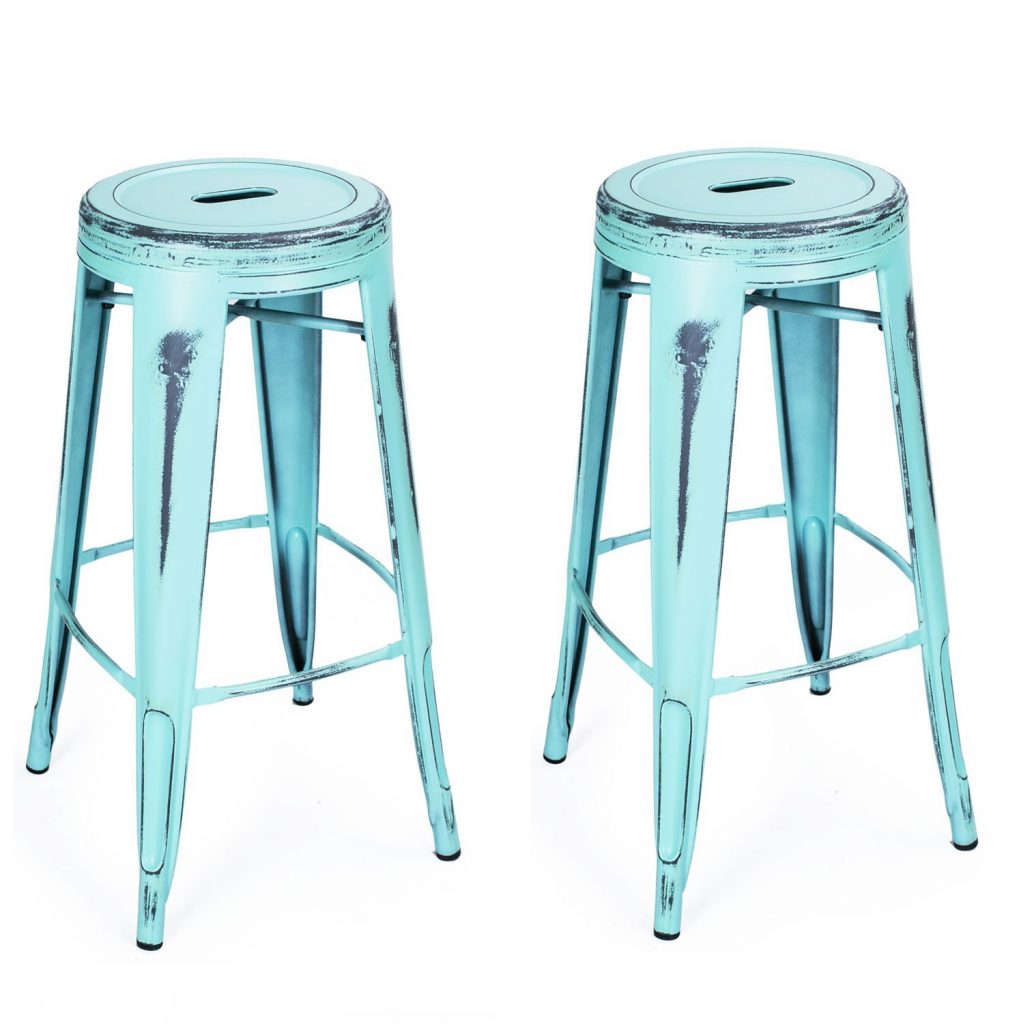 Adeco 30-inch Metal Counter Stools, Vintage Barstool, Antique Light Blue,set of 2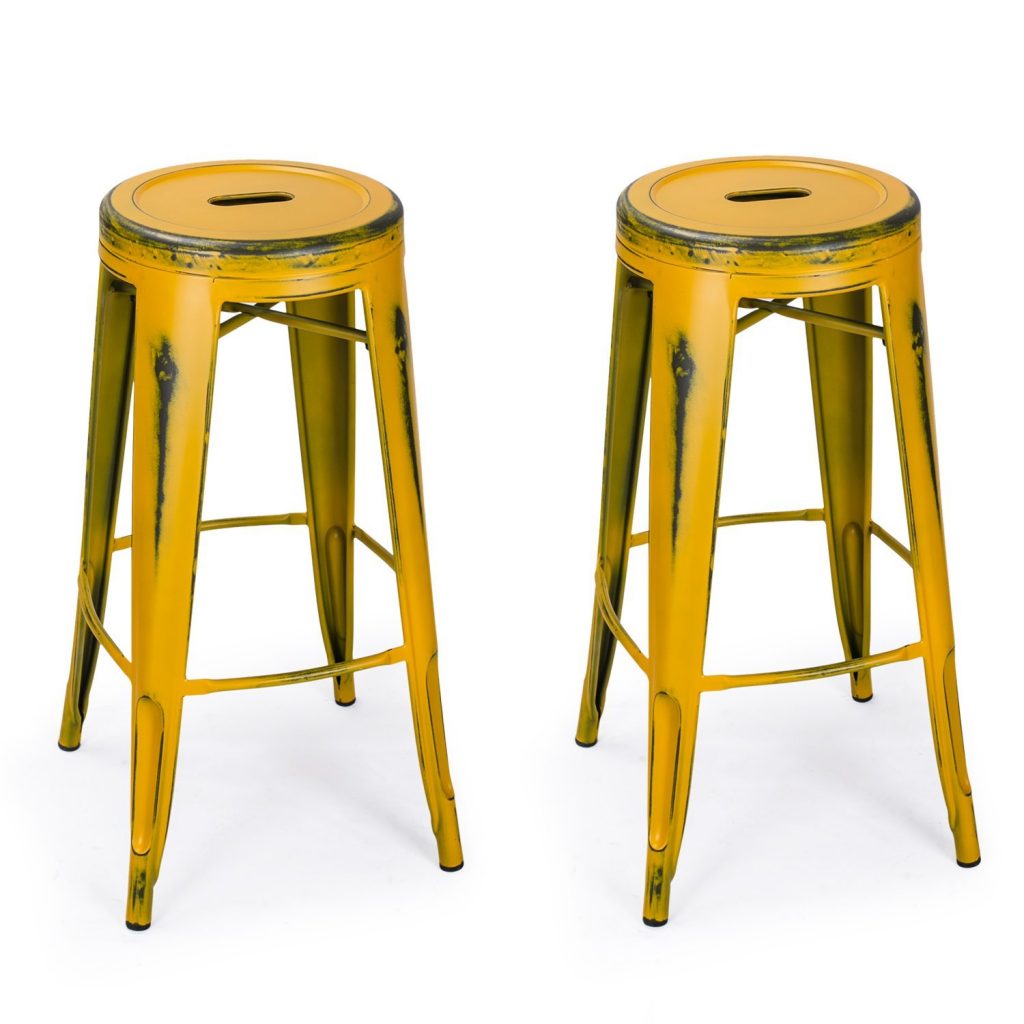 Adeco 30-inch Metal Counter Stools, Vintage Barstool, Antique Yellow,set of 2
A simple option.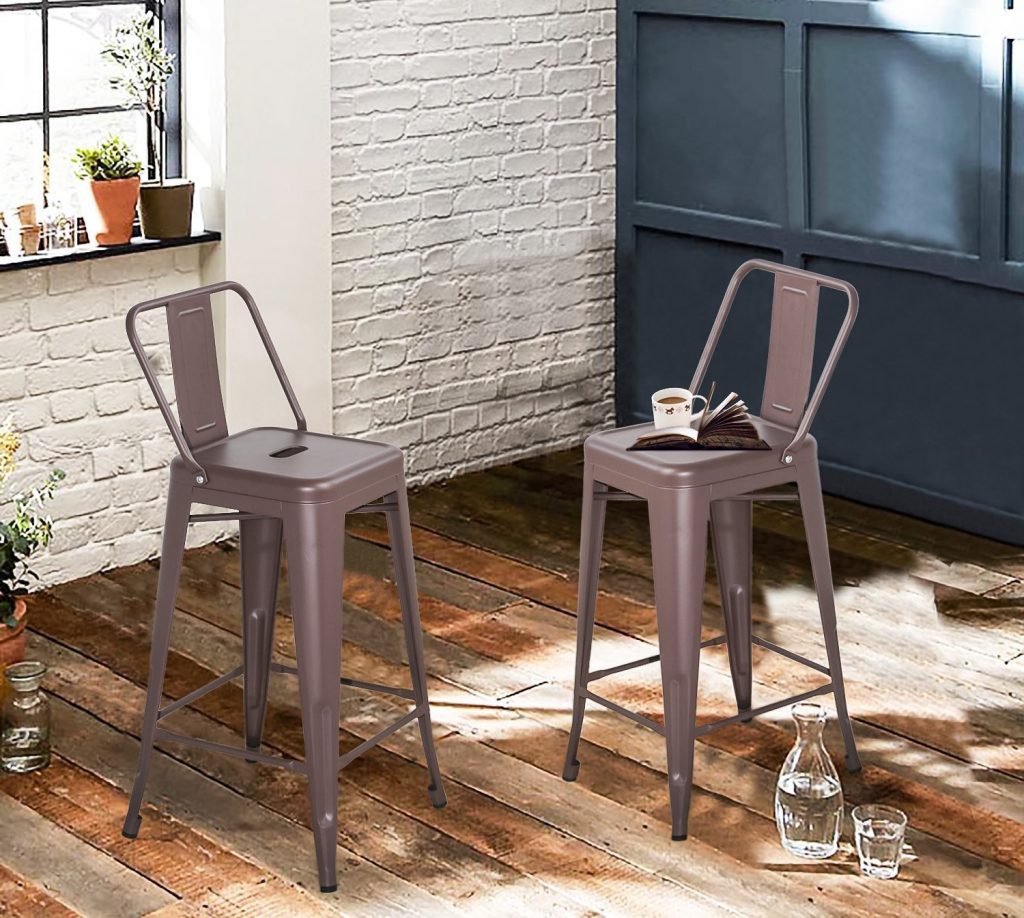 Merax Luxurious Metal Bar Stools Dining Chairs Steel Side Back Chairs Counter Hight Stool ,Set of 2,brown
An all-wood option with French country flair. Love it.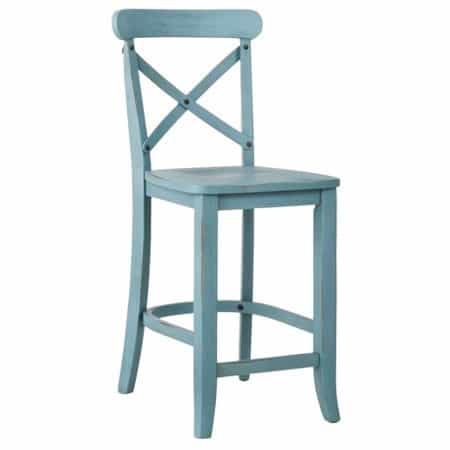 French Country X-Back 24″ Counter Stool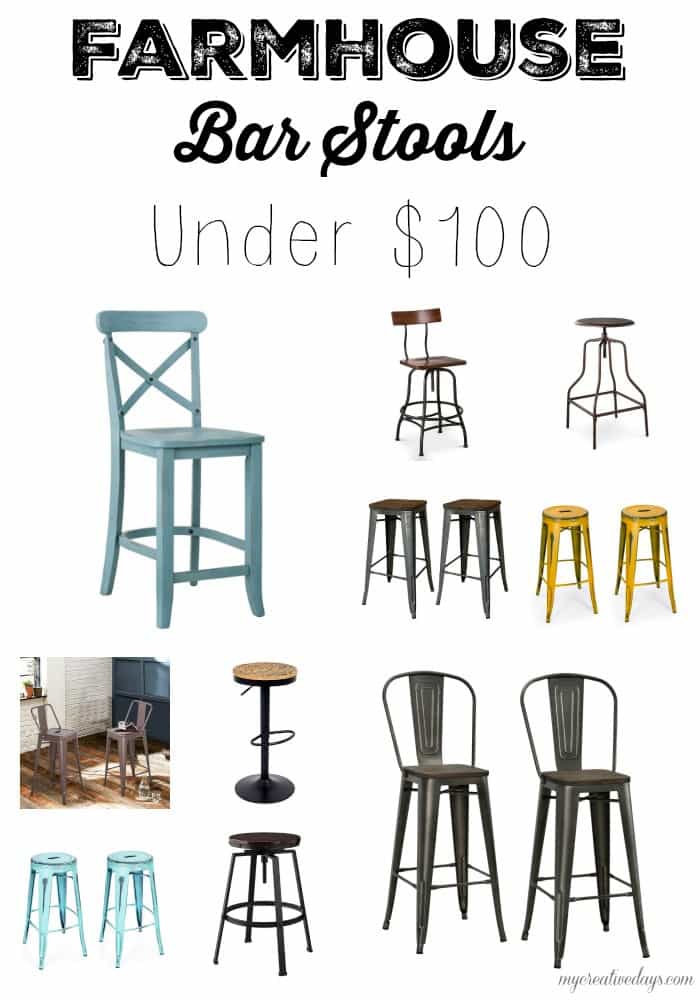 All of these bar stools are great options. They appeal to me because of the way they look and their cost. Even though my daughter is not a fan of my mis-matched stools, I don't think I am going to change them right now. If I change my mind and decide to change them, I will be coming back to this post to shop around.
Which stool is your favorite?
If you liked this post, you will also like Farmhouse Bedroom Decor ideas and our Do It Yourself Kitchen Makeover.