This is a sponsored conversation written by me on behalf of Delta Faucet. The opinions and text are all mine.
I have a confession to make.
I don't like glitter.
I don't like glitter because of the massive mess it makes.
For the past gazillion years, I have refrained from buying it for the art table or bringing it into the decorations at Christmas.
Then, I had a daughter who grew up and loves all things shiny, sparkly and glittered.
What's a mom to do but embrace glitter?! 🙂
I was sent some beautiful platinum glitter for Christmas and when my daughter saw it, she went nuts! She wanted to use it on everything we could. I added it to our Christmas tree in little bows for the branches and a big bow for the top of the tree.
I thought that was going to be the end of it, but we had a lot of ribbon left over and my daughter did not want to see put away in a box. So, we started brainstorming more ways we could use it and came up with our homemade ornament projects. Every Christmas season, we keep ourselves busy with crafts, ornaments, baking and gifts so the ribbon was going to be perfect on some of our homemade ornaments.
Even though I am not a fan of glitter, these Glitter and Birch Homemade Ornaments did come out really cute. 🙂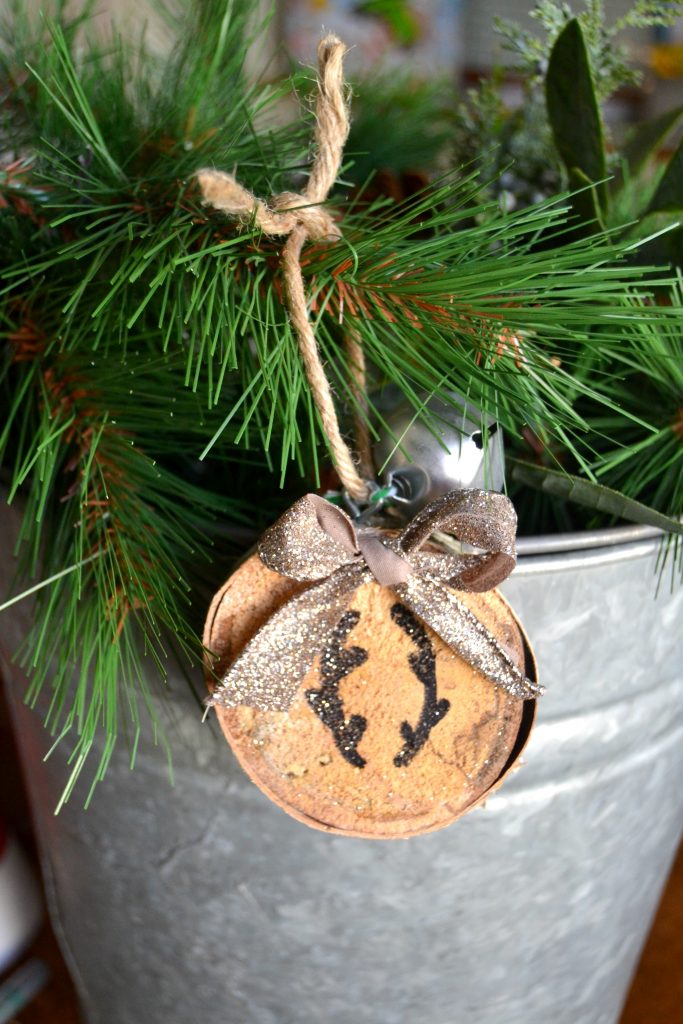 Our Christmas tree is full of natural elements this year.
The glittered ribbon would "jazz up" some of the DIY birch ornaments that we have on there.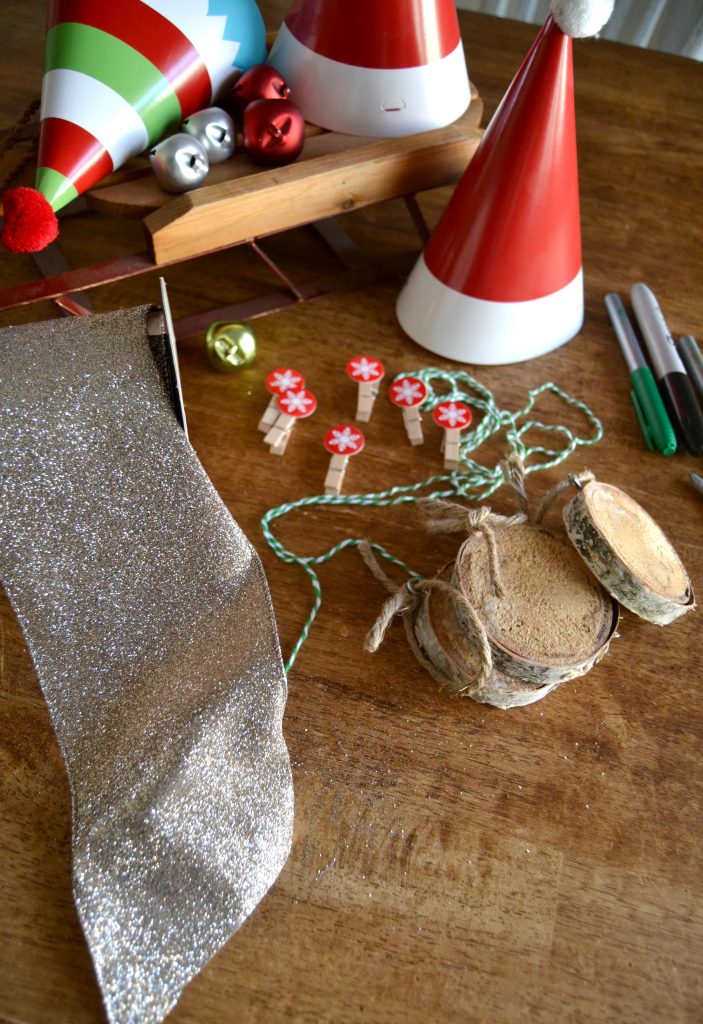 This project was easy to do, but it did get pretty messy.
We made tiny bows with the glittered ribbon we cut to add to the top of the ornament.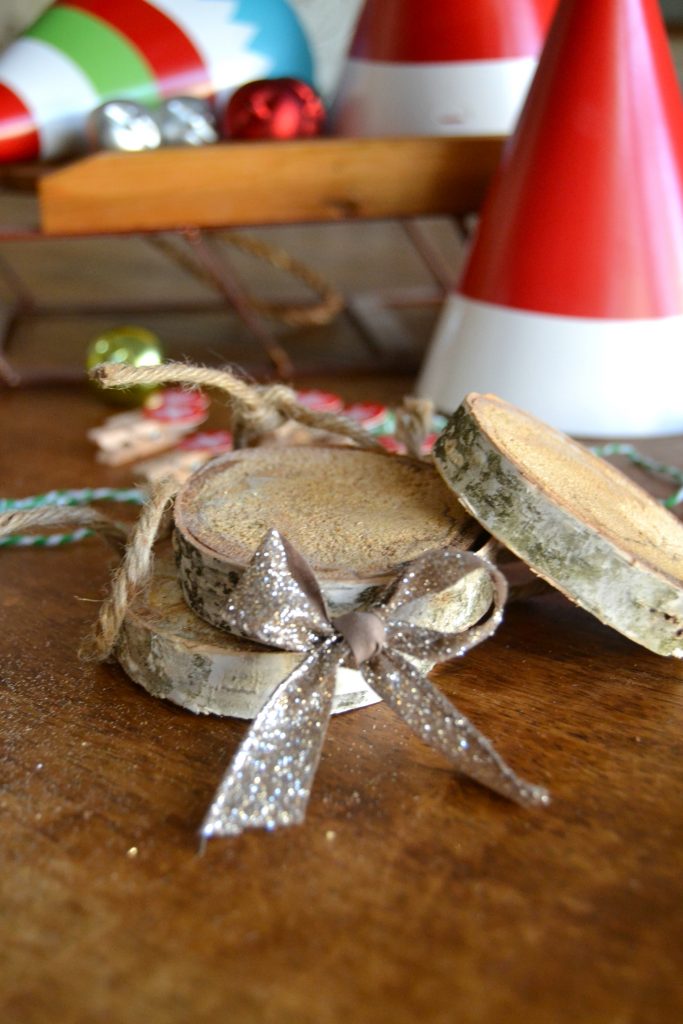 Just by cutting the ribbon and making the bows, you can see the mess the glitter makes.
Not me.
I didn't notice it at all. 😉
I was being present and enjoying the moment making ornaments with my daughter. My daughter was in glitter heaven and that is what Christmas memories are all about.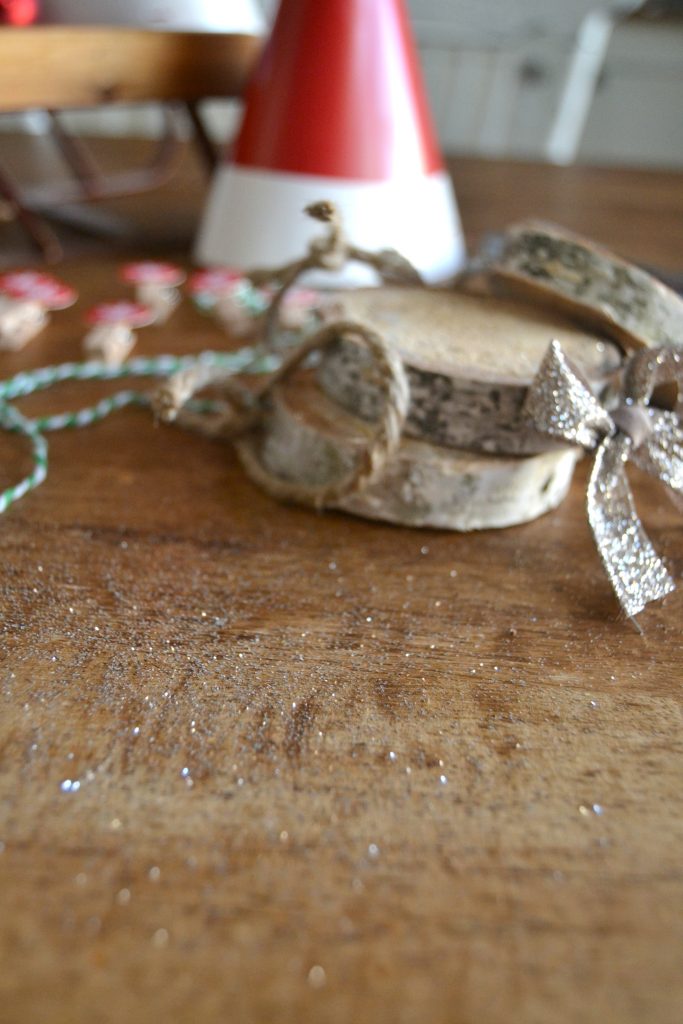 Once we had the bows glued on, we added different pictures to the birch discs with permanent markers.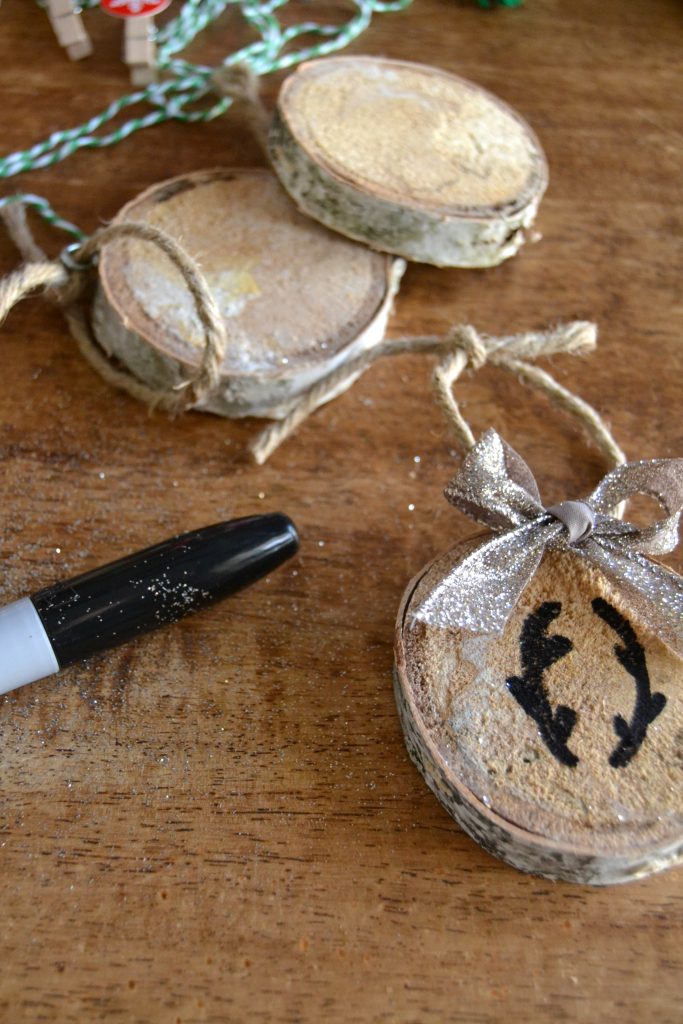 Even the markers got shiny and sparkly!
Since we were enjoying this extra sparkly Christmas project, we added the glitter that was all over the table to the front of the ornaments.
We weren't wasting any of that sparkle!
A little spray adhesive and a dip in the glitter on the table and the ornaments were truly glittery, sparkly and shiny!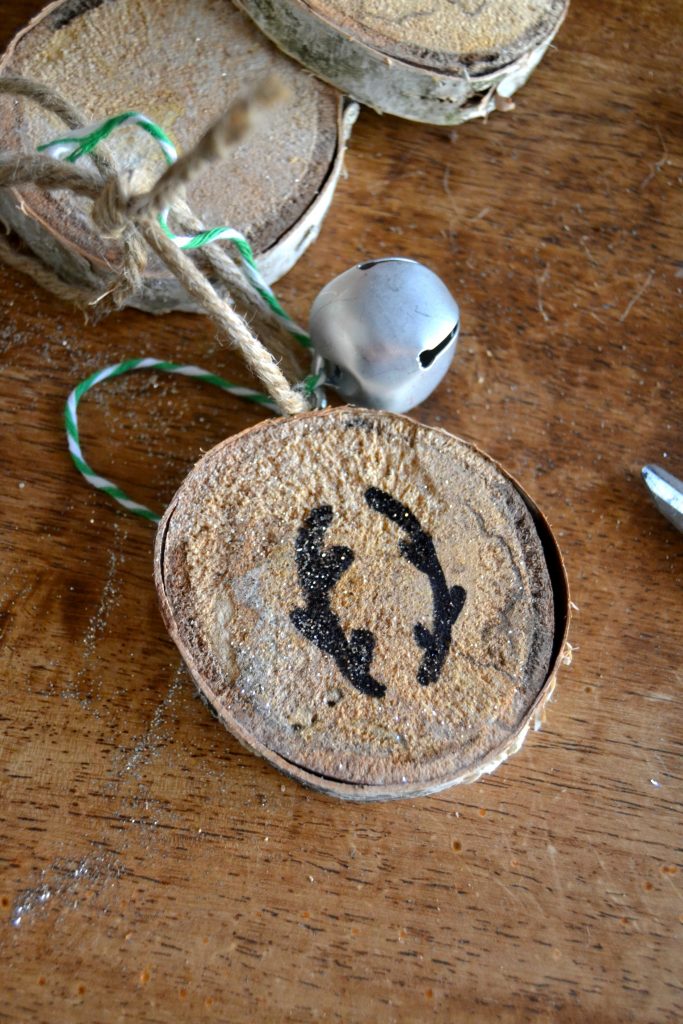 Even though I was covered in glitter, I was enjoying every minute of it.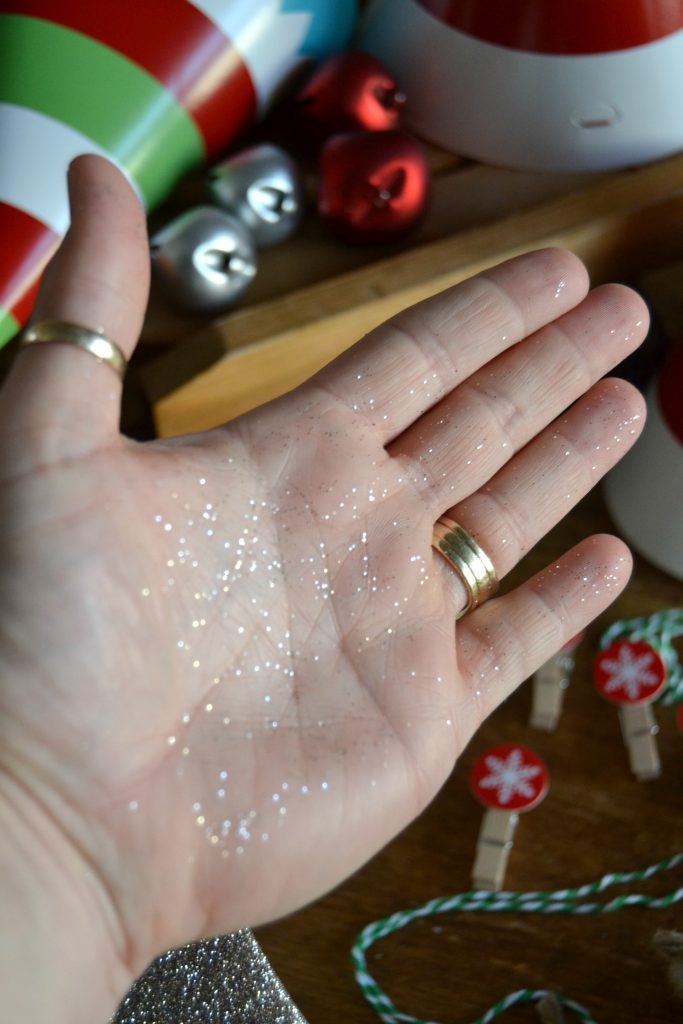 Our family looks forward to these fun projects every year. We make priceless memories that will be talked about for years to come. This year, it is all about the glitter Mom had all over her face. (The kids could not stop laughing at me. I was in it to win it and had the glitter all over me to prove it). Being a DIY/homemade family means we have plenty of messes to make. I need to embrace the messes more and live in the moment because sooner than I like to think about, my kids will be grown and we won't be making these messes anymore.
I was super excited to hear that Delta is embracing the messes too with the launch of the HappiMess platform. Delta is the only kitchen and bathroom company to embrace mess. They remind people that "mess" isn't a bad thing, but simply the evidence of life well lived. This year, they are taking it a step further and celebrating not only the messes, but the people who make them. Let's encourage people to continue living a full life and making those beautiful, happy messes…because with the transformative power of Delta, you can.
The In2ition® Plus H2OKinetic® Showerhead  is no match to my glitter mess. Thank you #DeltaLiving.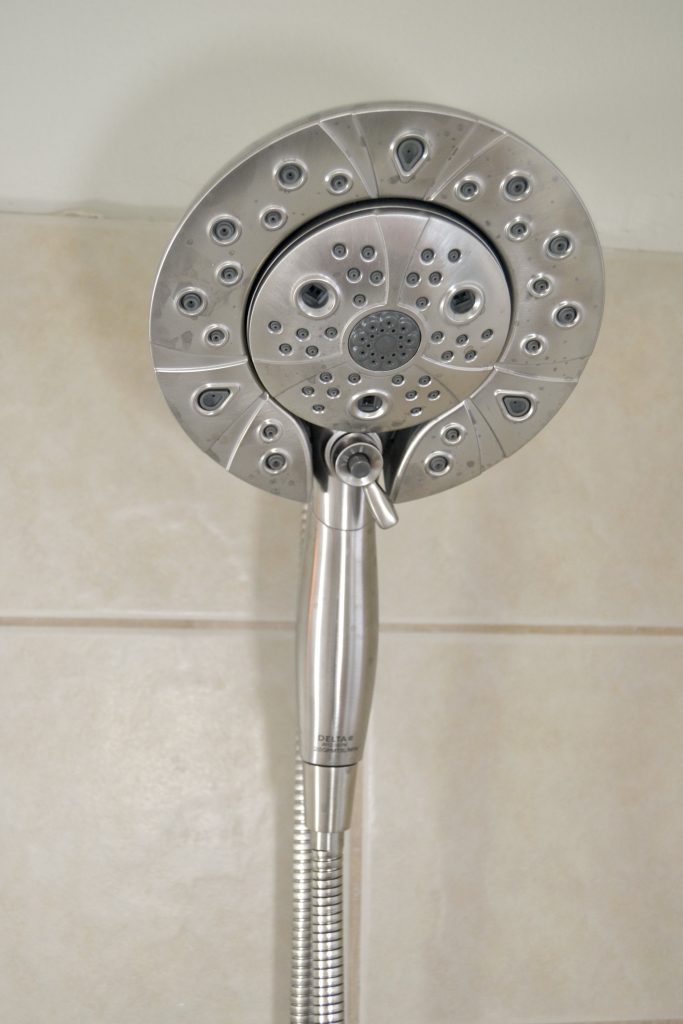 It gets 3 times the coverage of a standard showerhead while using 40% less water with Delta® In2ition plus H2Okinetic® Technology. This integrated hand shower and showerhead sculpts water into a unique wave pattern to give you a more drenching shower experience. I was glitter-free before I knew it.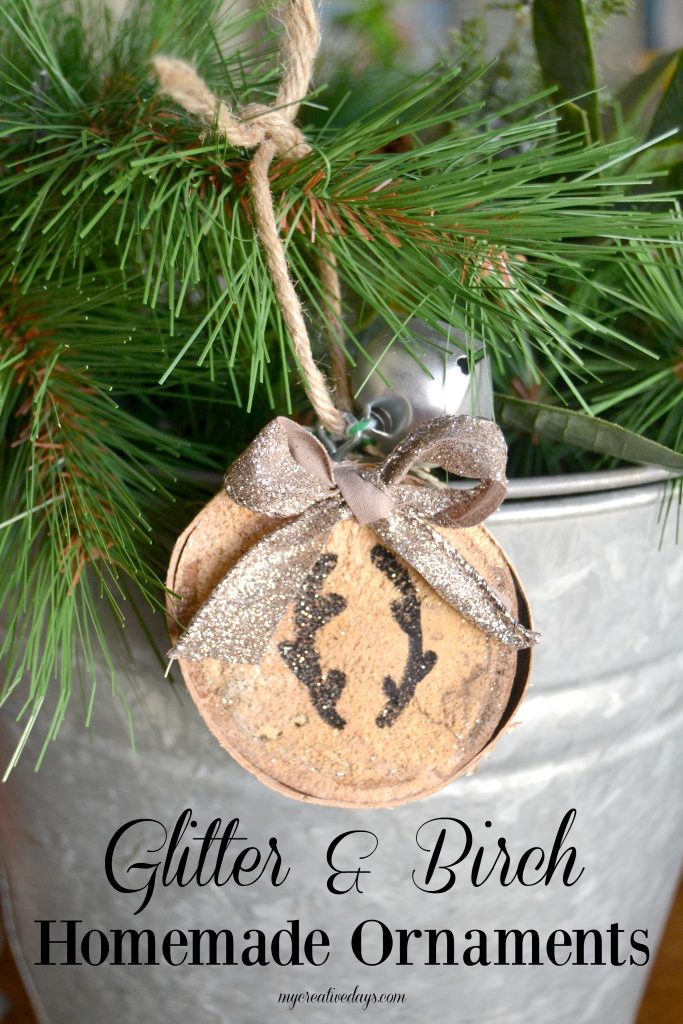 What are some of your holiday traditions that are the most messy? Do you have glitter in your holiday decor? I would love to have you share you messy holiday moments with Delta's HappiMess on all your social channels. Make sure to use the hashtag #HappiMess.
Comments submitted may be displayed on other websites owned by the sponsoring brand.
This is a sponsored conversation written by me on behalf of Delta Faucet. The opinions and text are all mine.