I am back with another home tour! This time, I am sharing my Halloween Home Tour. Halloween is a lot of fun to decorate for and I love bringing a little "spookiness" to our home in October.
This post is full of Halloween inspiration! There are fourteen other bloggers sharing their spooky Halloween homes as well.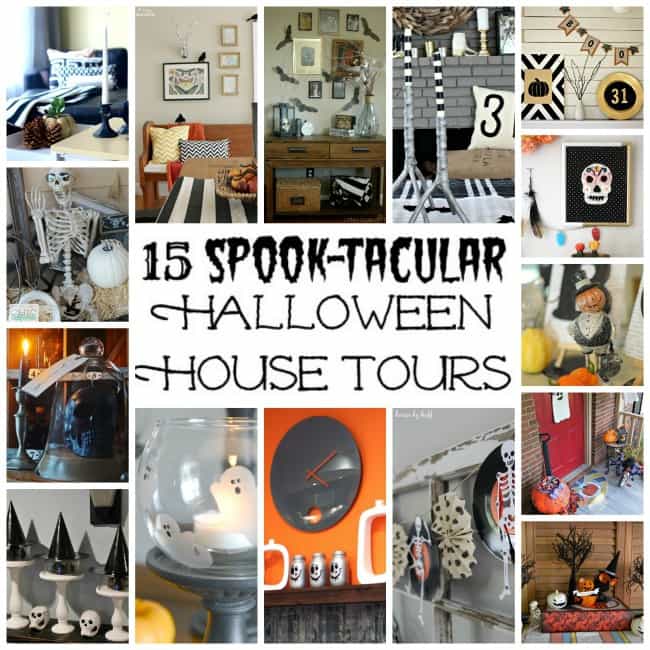 Now, on to my Halloween home tour.
Since posting my fall home tour here, some strange things have happened around our home that tells me Halloween is right around the corner. It seems like all of the fall decorations have been taken over with "spookier" things???? I was able to catch a couple of pictures of the things we have seen and maybe by the end of the post you will agree that Halloween has officially arrived.
On to the tour:
The first thing that I noticed was mummies popping up around a lot of corners in our home. They like to prop themselves on pumpkins and sit inside buckets and boxes.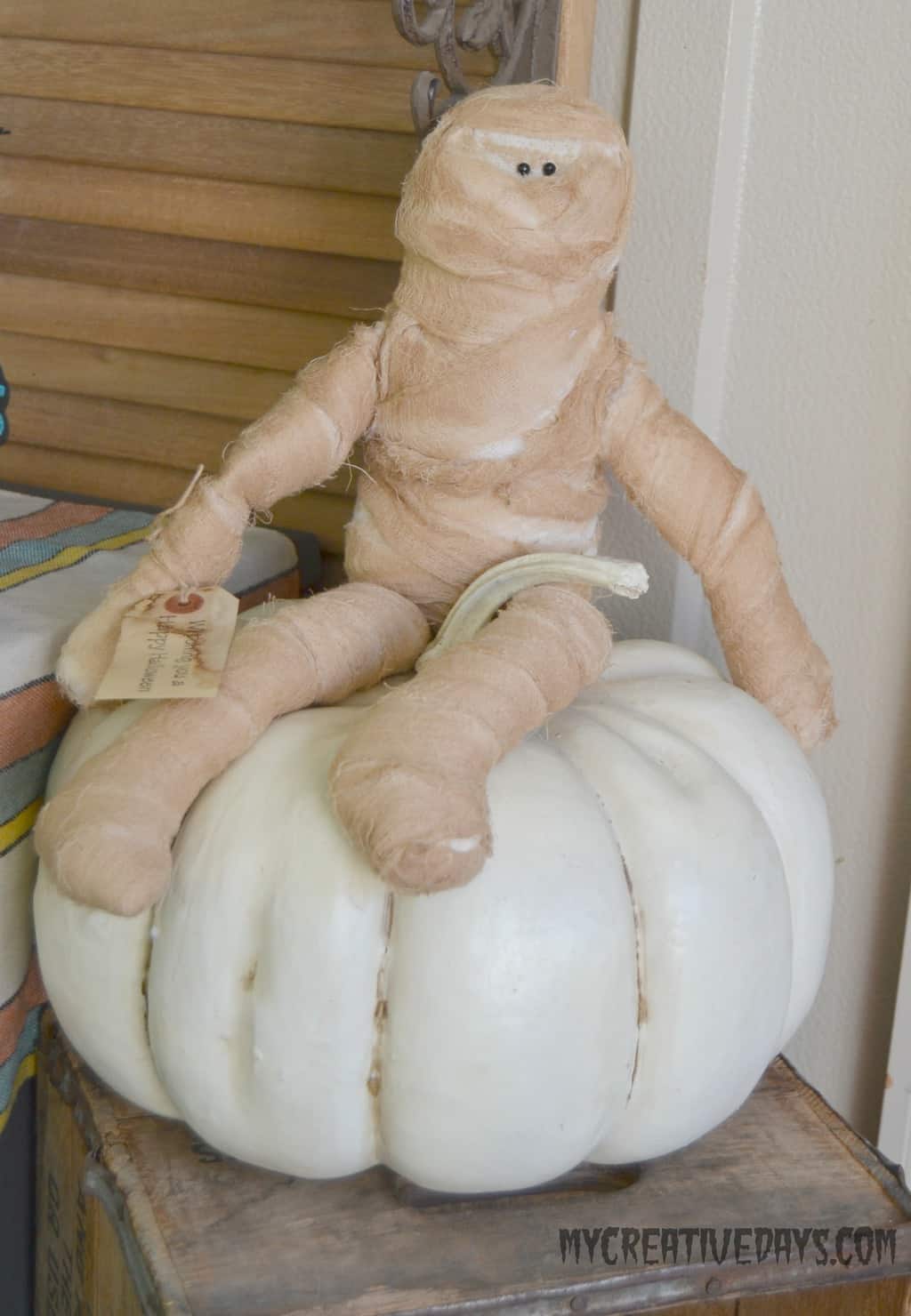 We feel really bad about the witch who got caught on our entry wall. It seems like she was not paying attention to where she was flying and got caught on the organ panels I hung on the wall.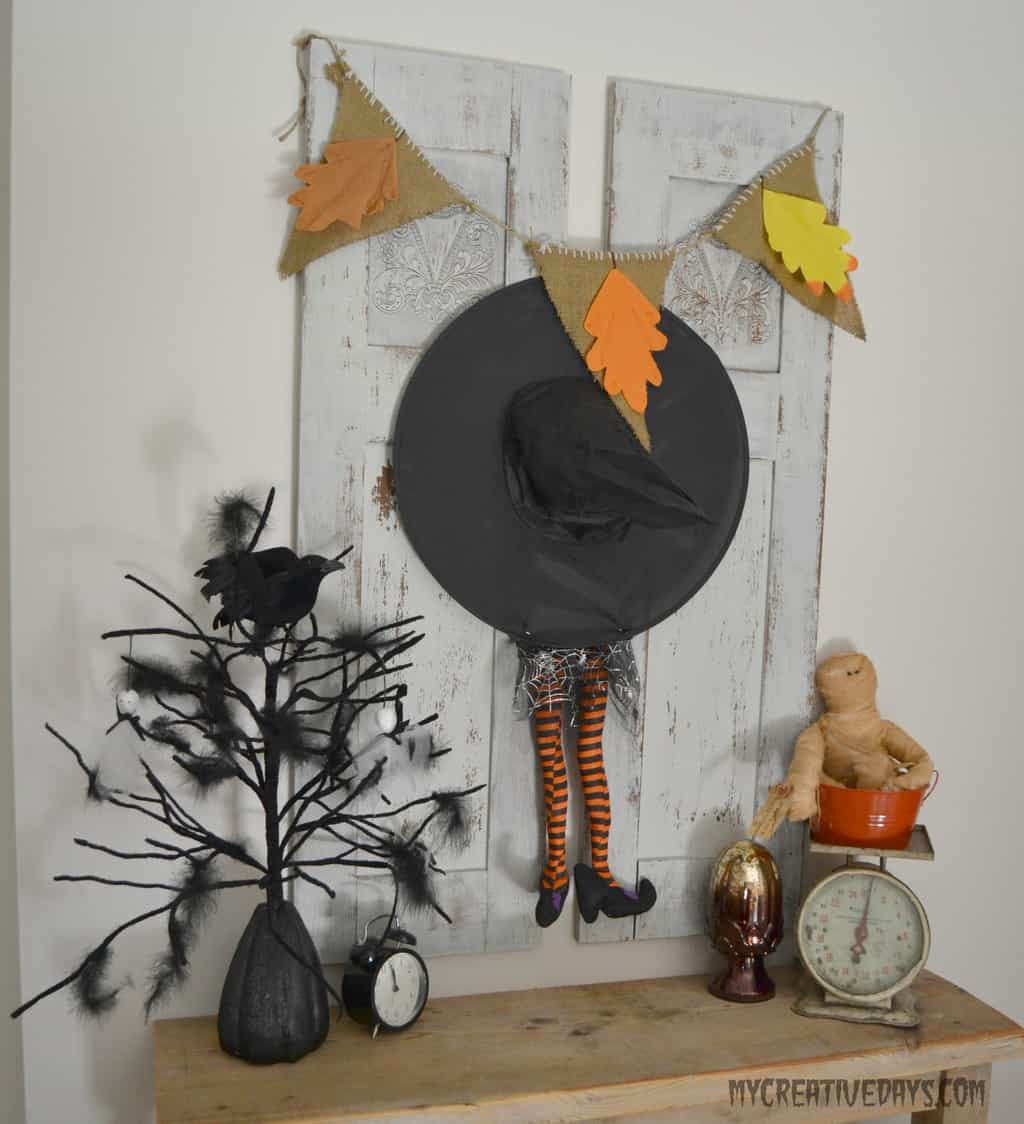 We think she was late to the witch meeting that must have been taking place in our porch because we found a stack of witch hats left on our scale. This meeting left a lot of witches without their hats.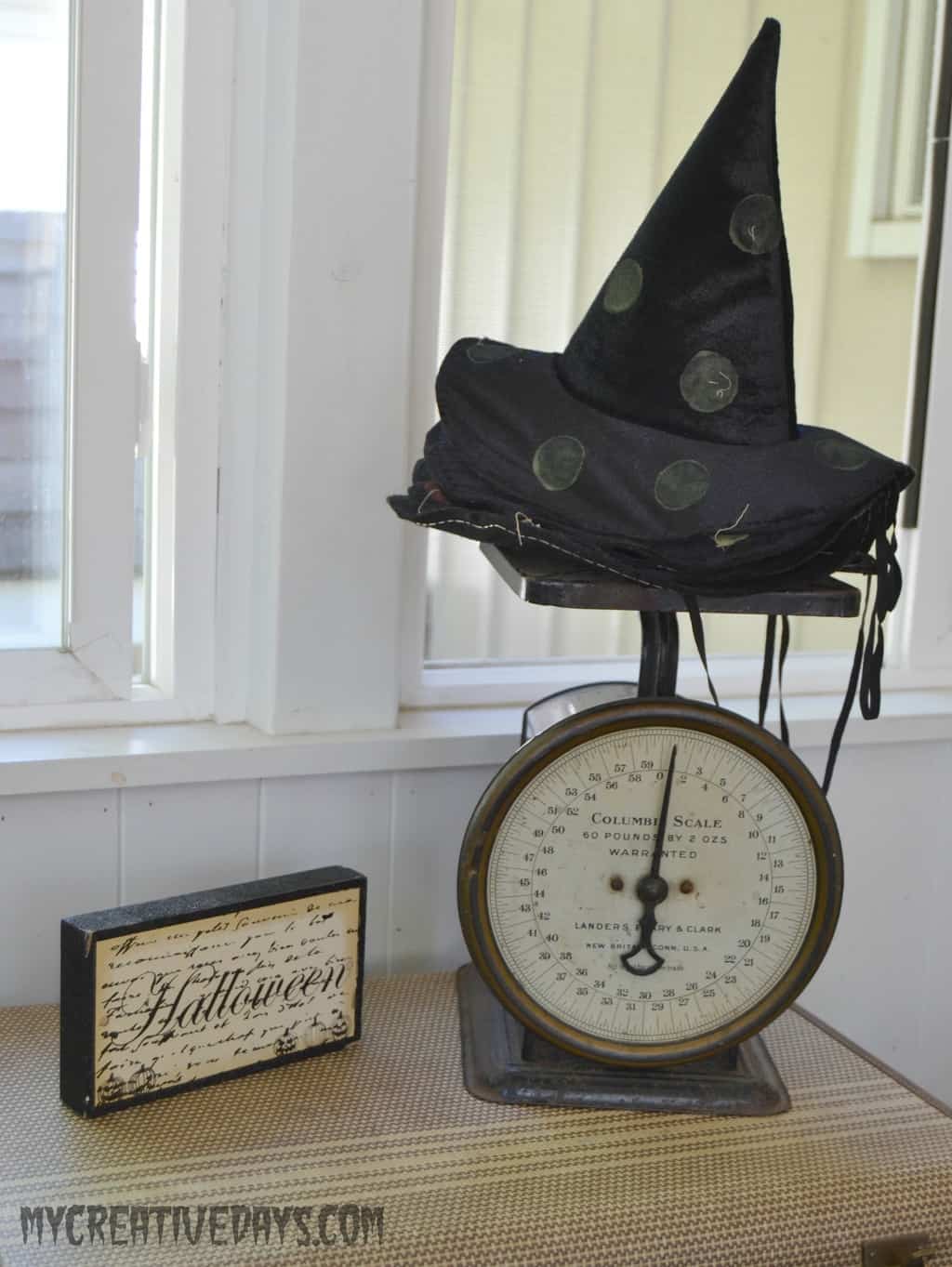 We have caught bats flying around our home too. They seem friendly, but we aren't for sure. We think they are around because of the infestation of spiders we seem to have.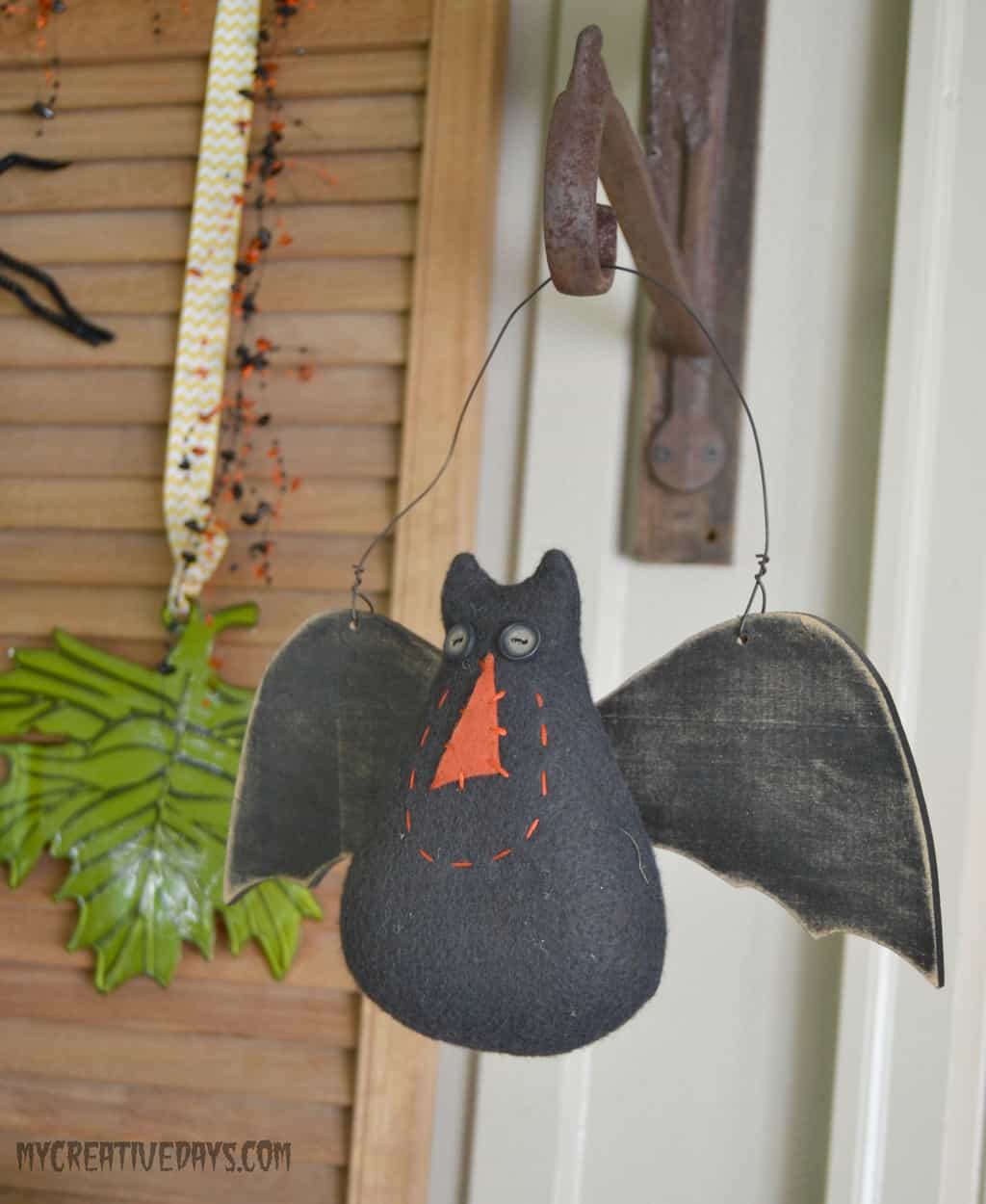 The spiders are everywhere!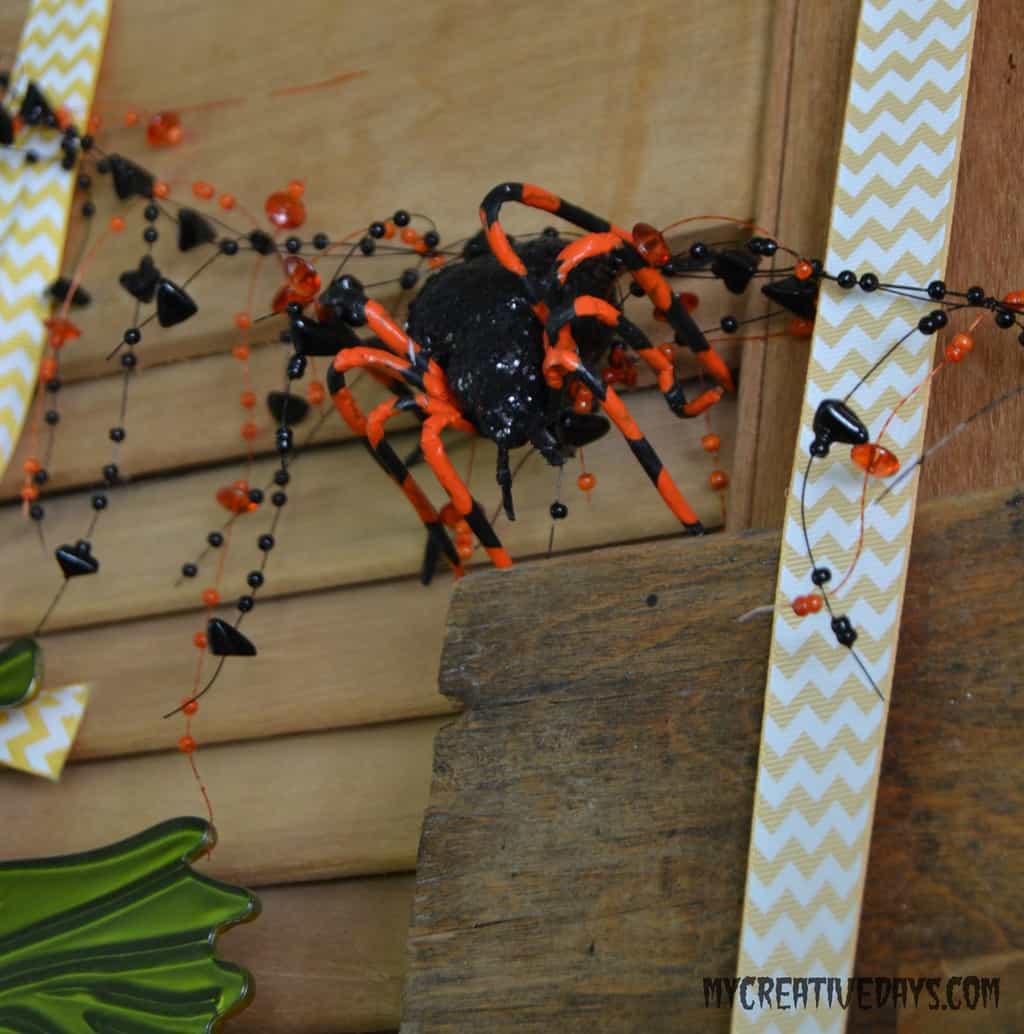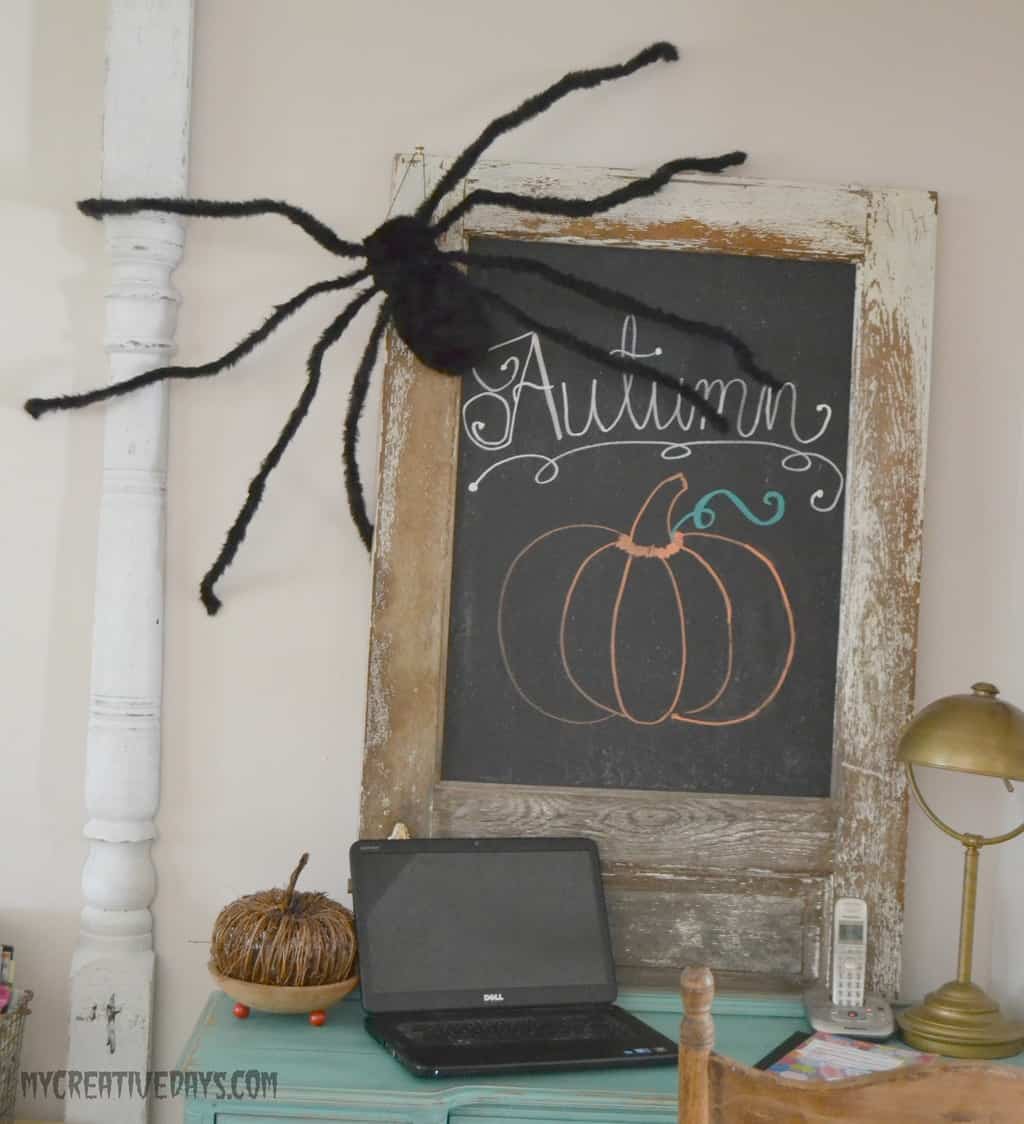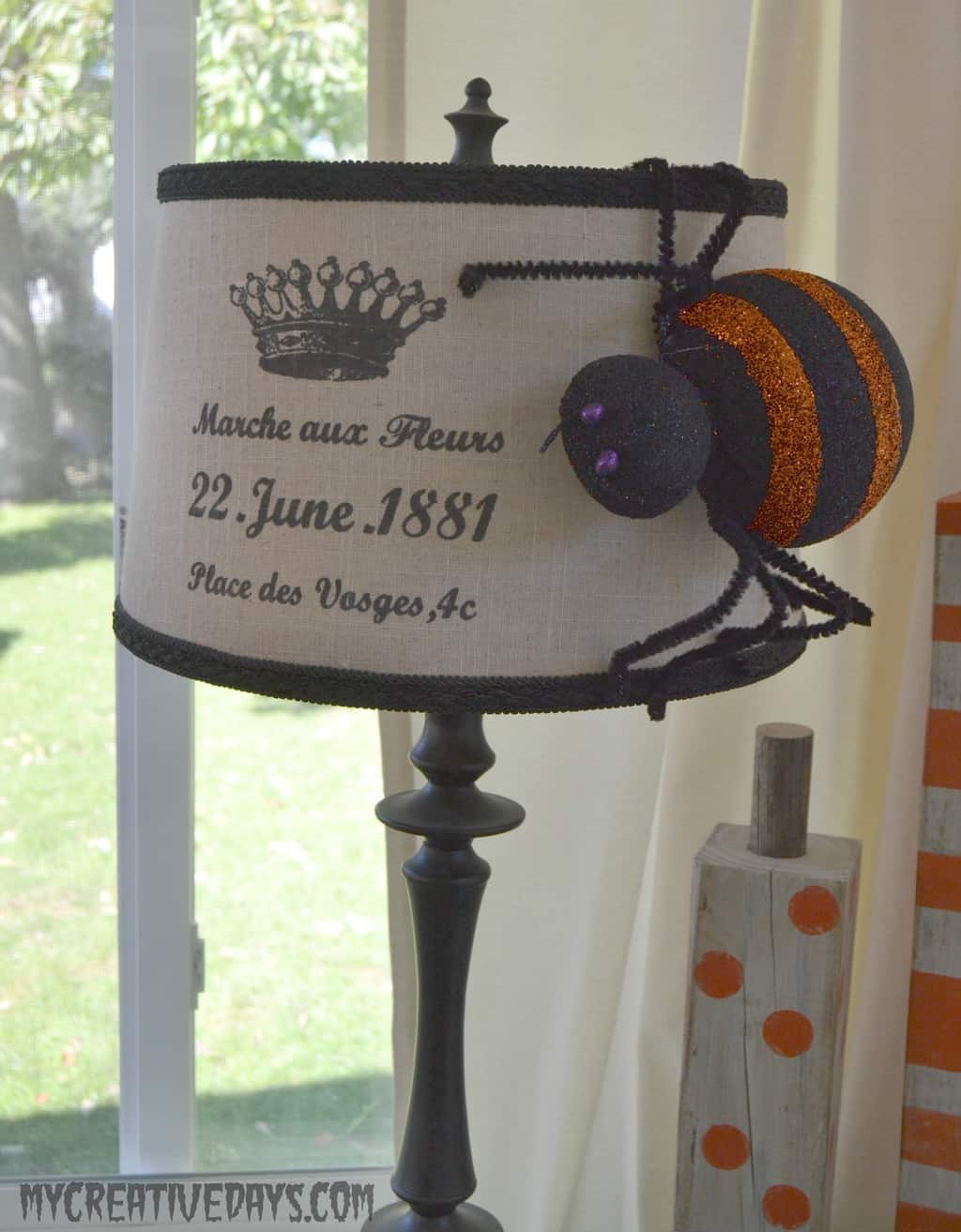 These tiny jack-o-lanterns, the skeleton and the owl seem to have had a get-together in the spooky forest. My daughter thinks they were planning a Halloween party and my son thinks they got together to play a football game. 😉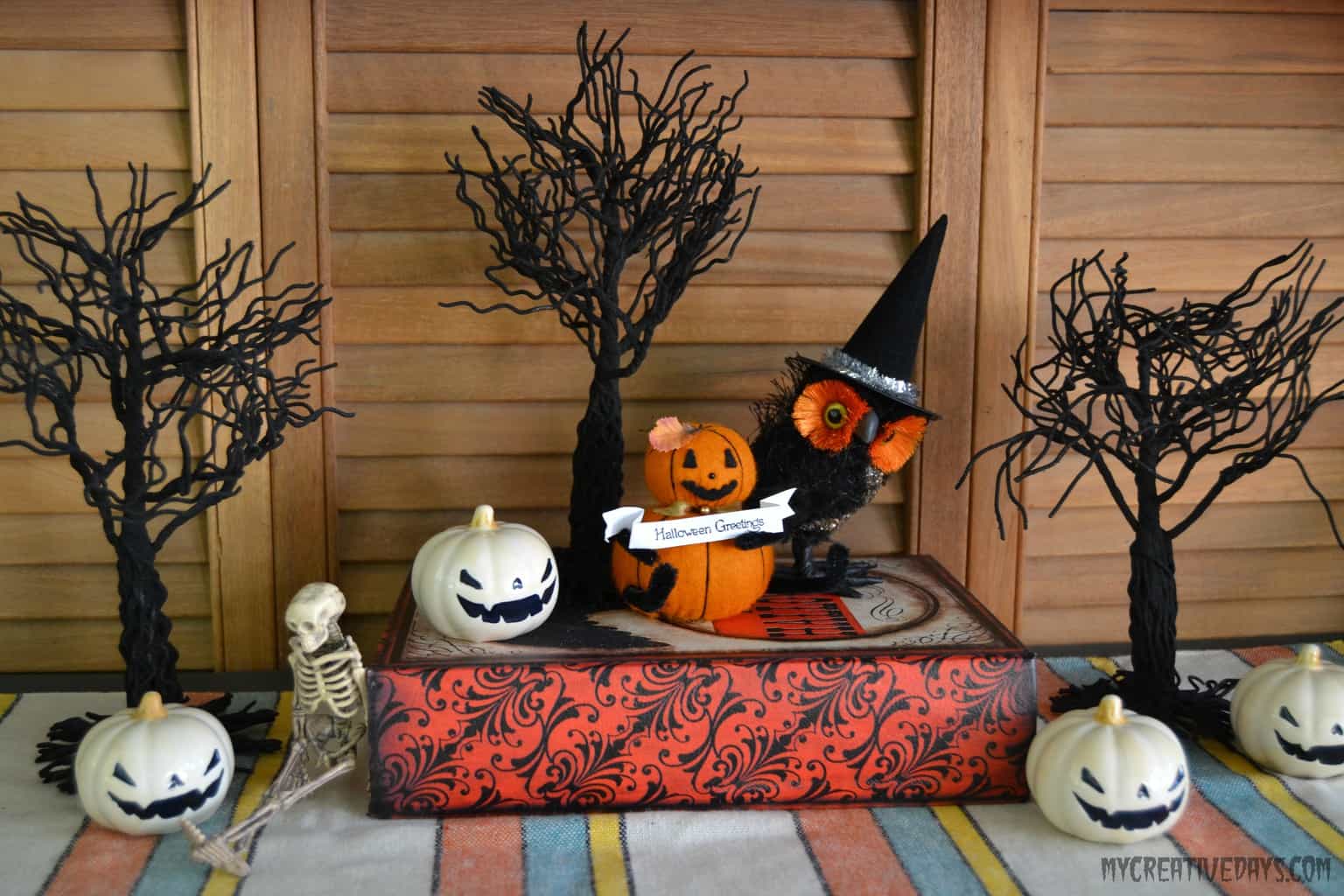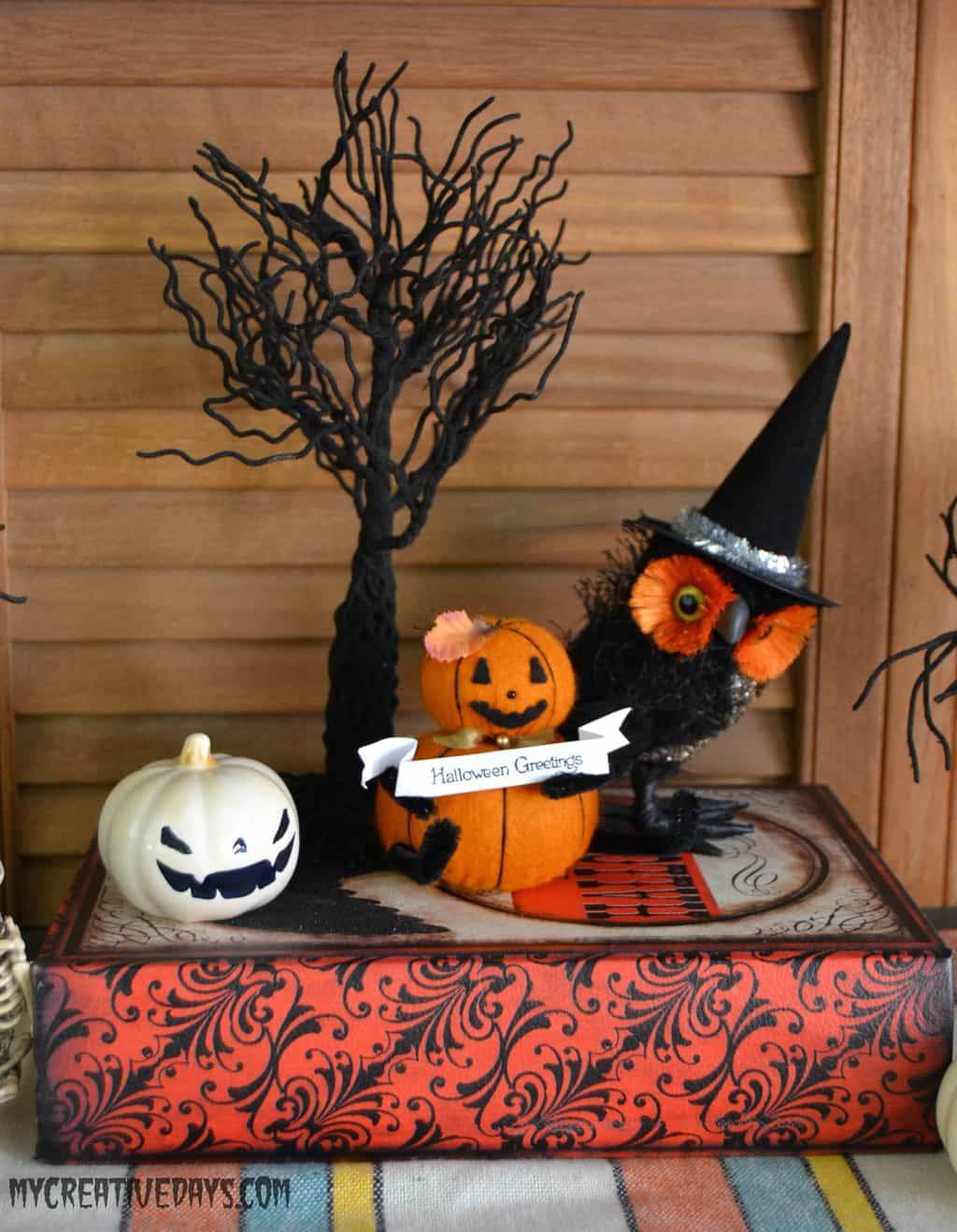 Besides the spiders and the bats, the black crows have taken a liking to our home. They seem to be watching us from every direction.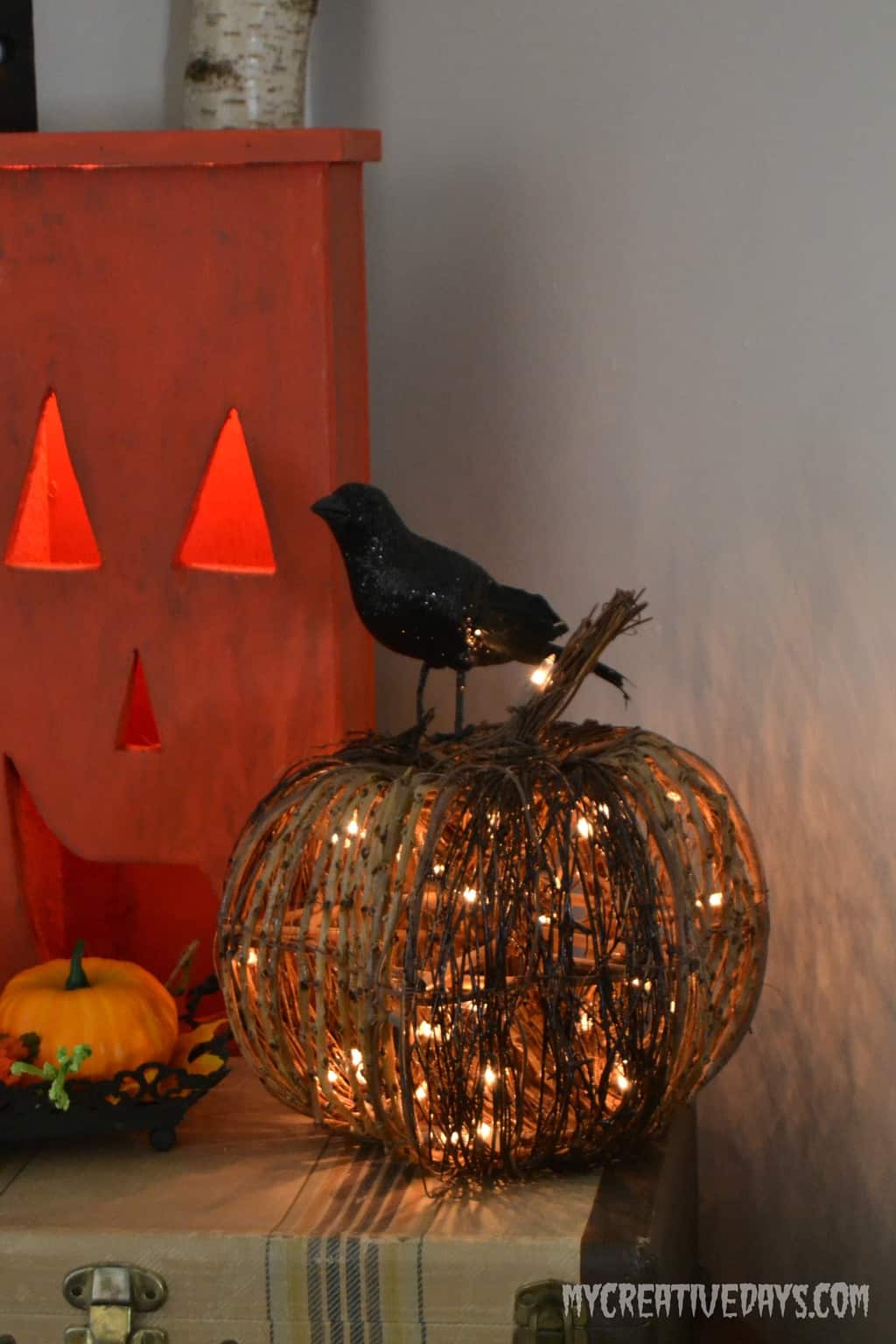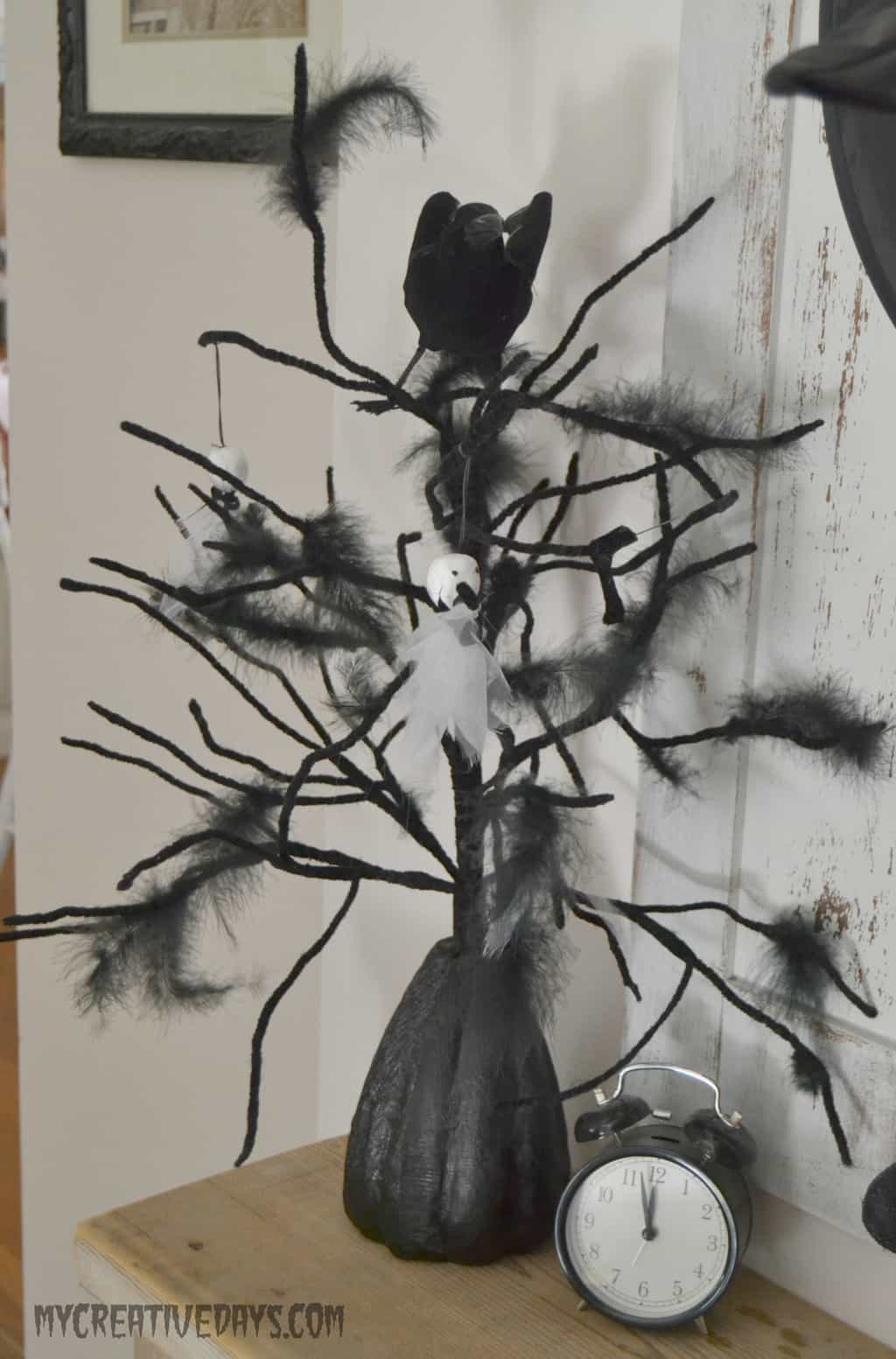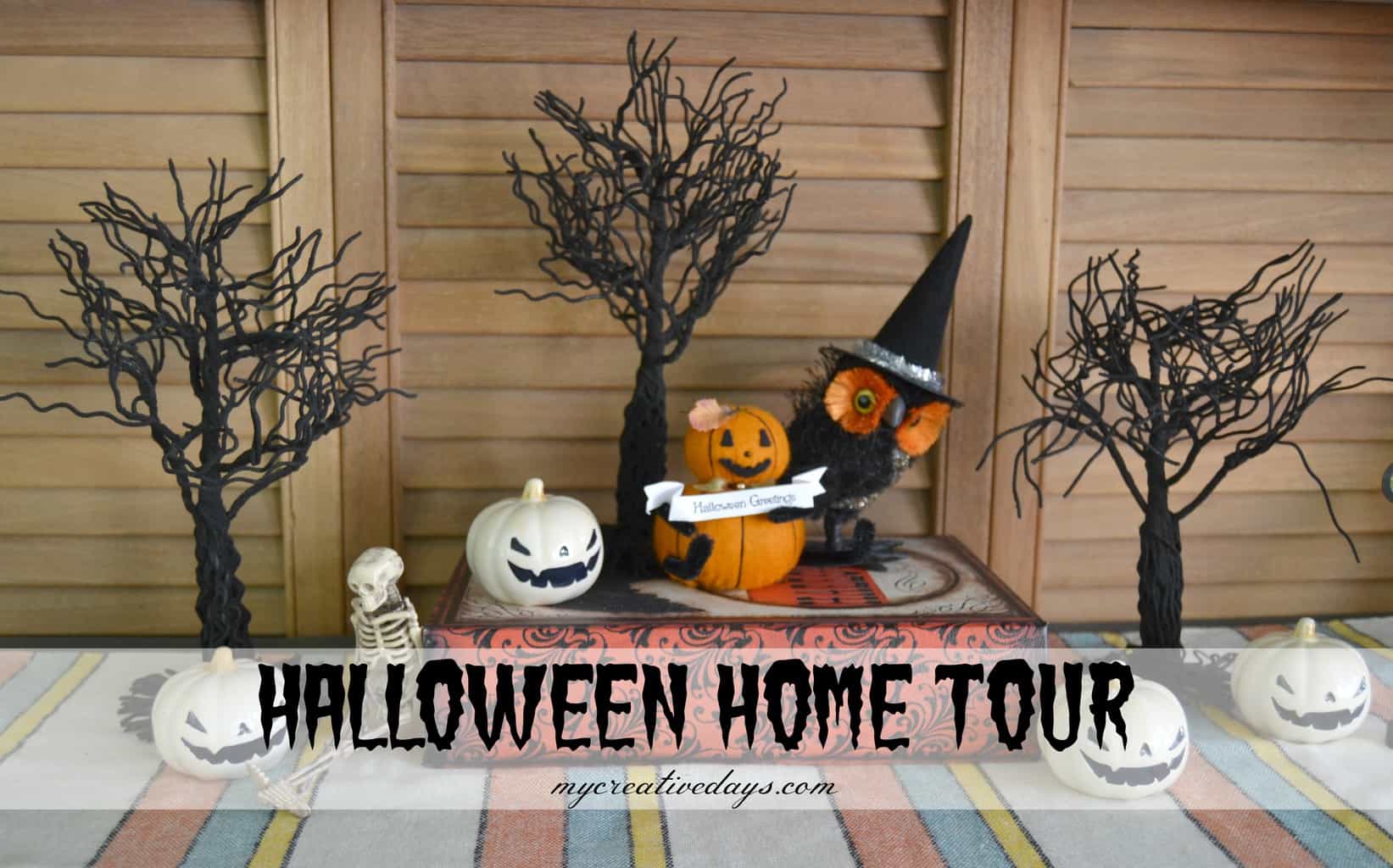 After I captured all of these pictures, I think it is official……. Halloween is here and we are ready for it. Do you decorate for Halloween? What kinds of creatures show up in your home?
Thank you for visiting my Halloween Home Tour! Now, grab a cup of your favorite drink, sit back and browse through the rest of the Halloween tours.
House by Hoff / View From the Fridge / Blue I Style / Persia Lou / Little House of Four / Chic California / Southern State of Mind
Tiny Sidekick / The Happy Housie / The Dolen Diaries / Place of My Taste / Town and Country Living / Everyday Enchanting / Three Little Greenwoods / My Creative Days